How To Buy LED Light Bulbs – A Five Step Guide.
I've been avoiding the LED bulb 'thing,' hoping it would go the way of the metric system.
Remember when the U.S. was going to adopt metric? And the population revolted. And it never came to be.
Yeah, I figured the same would happen with LED. Especially when the first bulbs didn't look like bulbs at all. That's when I planned to hoard icandescents …
but I never followed through. Mostly because I have no space to store the hoards.
Then there was the expense thing. At first they seemed crazy expensive. And while the LED movement was telling us they would last for decades, the skeptic in me turned a deaf ear.
Which, by the way, the skeptic in me is 100% wrong: LEDs can last 22 years or 25,000 hours!
But when Ace Hardware asked me to relight a room in my home with LEDs, I could no longer keep my head stuck in the sand.
It was time to woman up and take the LED plunge.
I chose the family room. Mostly because we love the subtle lighting in there every since we added my new (and favorite) lamps. Those overheads are never turned on anymore.
I also turned to my neighborhood Ace Hardware for advice. Because this LED-avoiding-head-in-the-sand- homeowner had no idea how to shop for them. I had questions like, is there a 3-way LED bulb for my lamps?
To which Ace Hardware answered, why yes Linda, there is …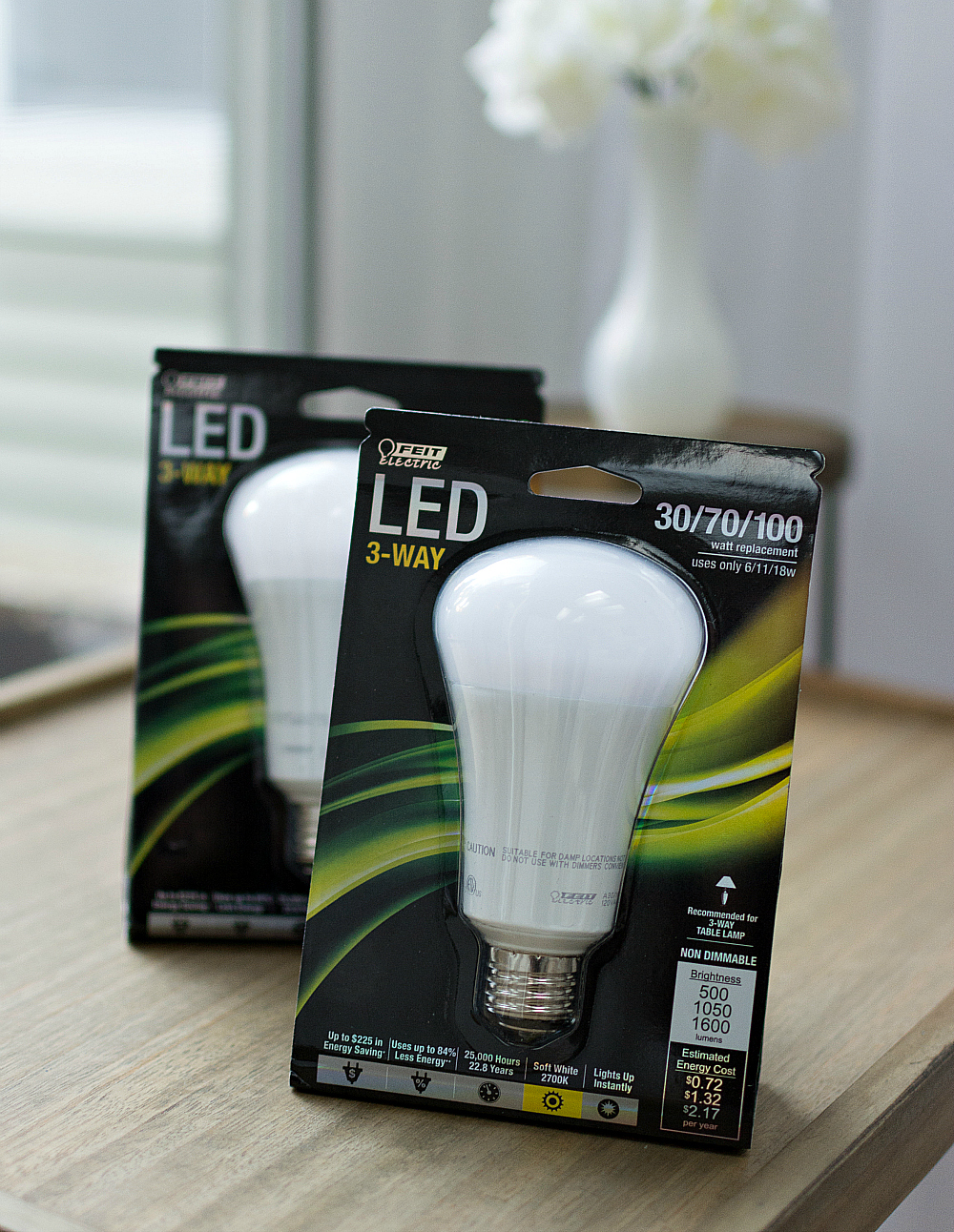 These Feit 3-way bulbs that I found at my local Ace. (And if you don't see them on the shelves, just ask your Ace staff; they can always get them for you from another store).
I also asked Ace Hardware for some tips on how to choose the right LEDs. So they shared with me their 5 Step Guide on how to buy LED light bulbs:
How To Buy LED Light Bulbs

Step 1: Pick the Fixtures
The folks at Ace recommend bringing your old bulbs with you to the store to match up the base size. And to reap maximum energy — and energy bill — savings right away, they suggest replacing your most used light fixtures first.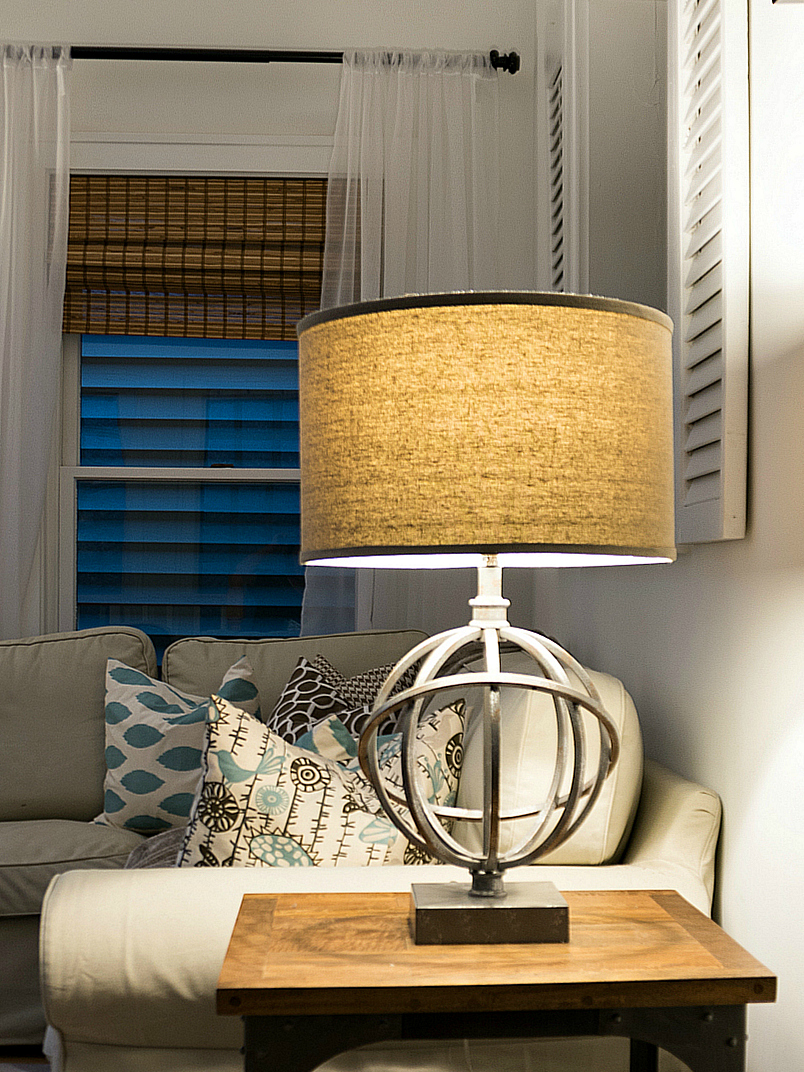 Step 2: Choose the Brightness
LEDs shine bright on a far lower wattage than incandescent bulbs. This brightness is referred to as "lumens." And while 800 luments is about 60 watts, you won't need to memorize and conversion chart. The LED packaging includes a watt replacement number for ease of use.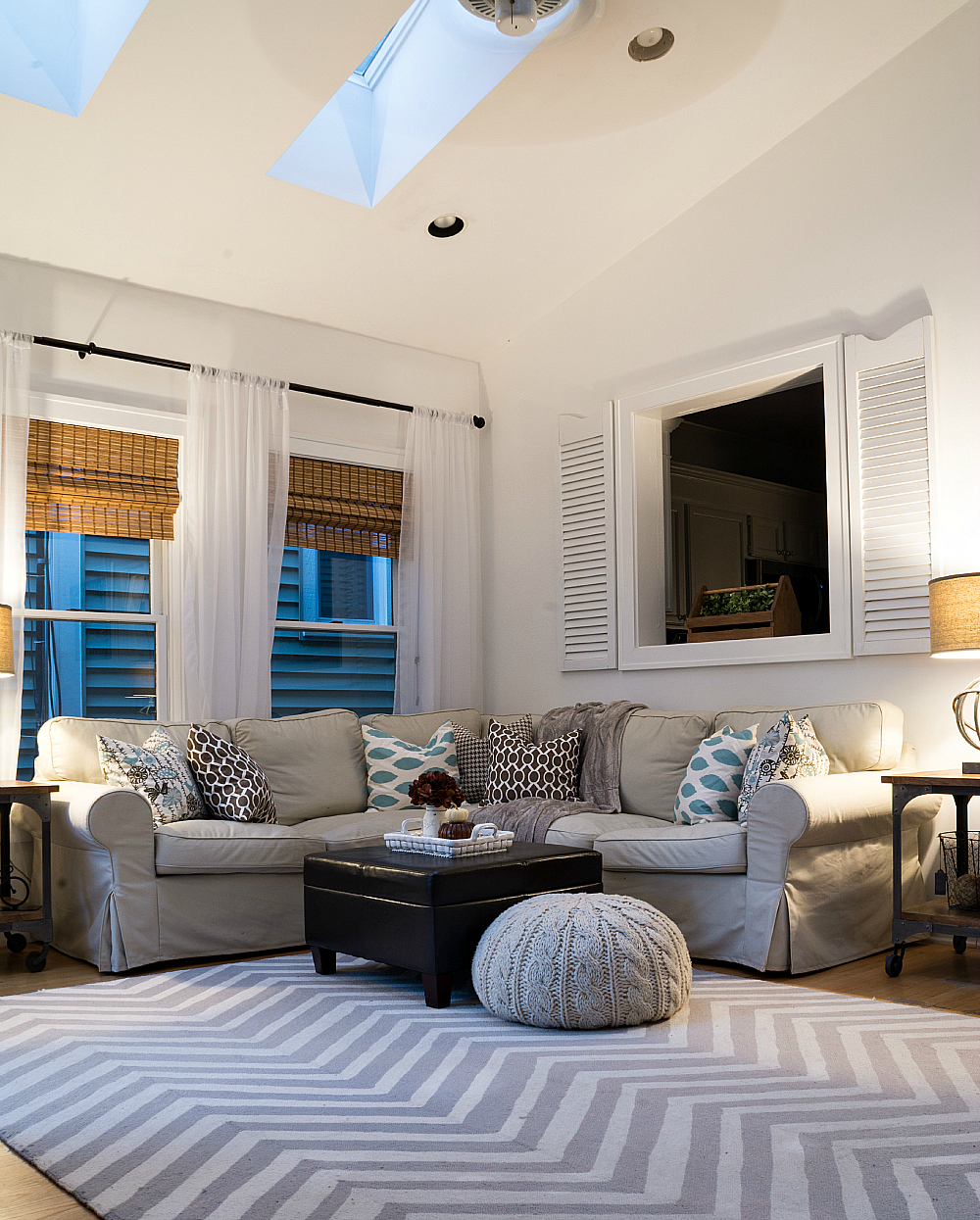 Step 3: Consider the Color
There is "soft white" which Ace describes as warm, cozy and amber tinted. They're closest in color to incandescent light. Ace suggests using them in rooms where you relax and entertain. The "daylight" bulbs are cooler toned and make whites brighter. Ace suggests using them in spaces where you need to see details clearly.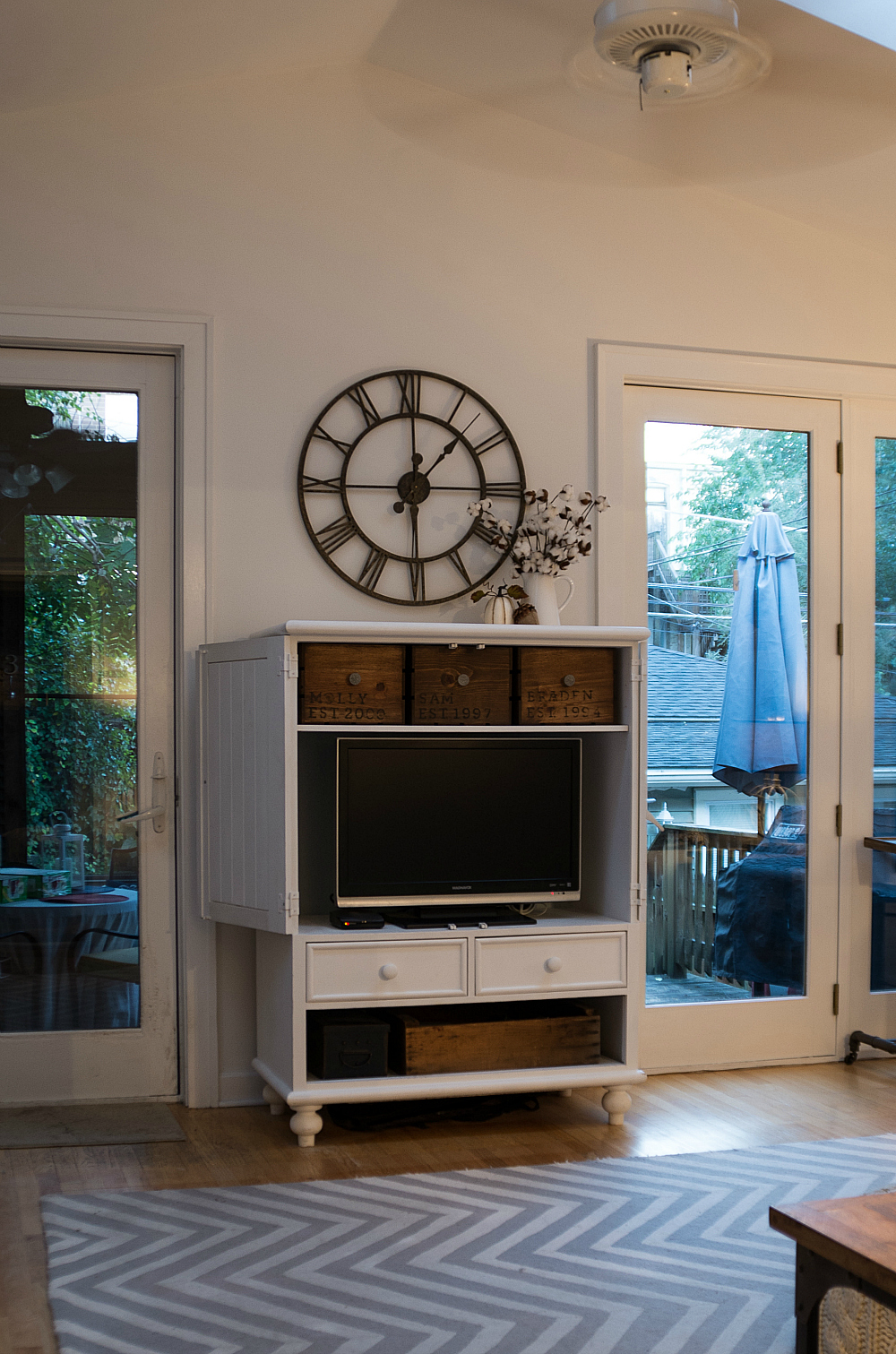 Step 4: Decide on the Direction
Ace tells me that the collar around the base of some LEDs can block light from shining in some directions. If you need light all-around, they suggest choosing "omni-directional" bulbs. The non omni-directional bulbs work best in utility room lights or where you want a spotlight effect.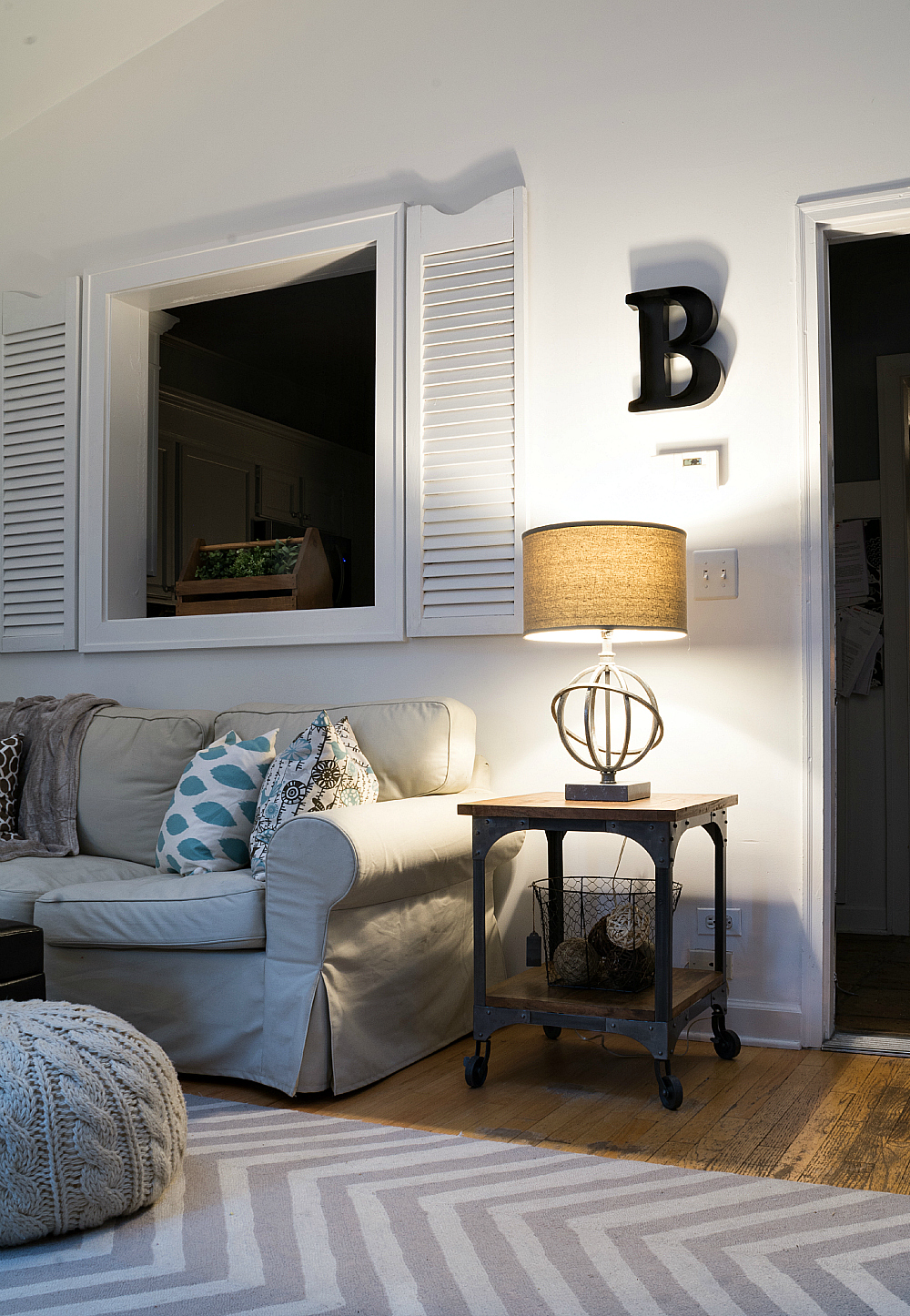 Step 5: Determine if it's Dimmable
You'll need dimmable bulbs in fixtures controlled by a dimmer switch and 3-way bulbs for lamps that have 3 controls.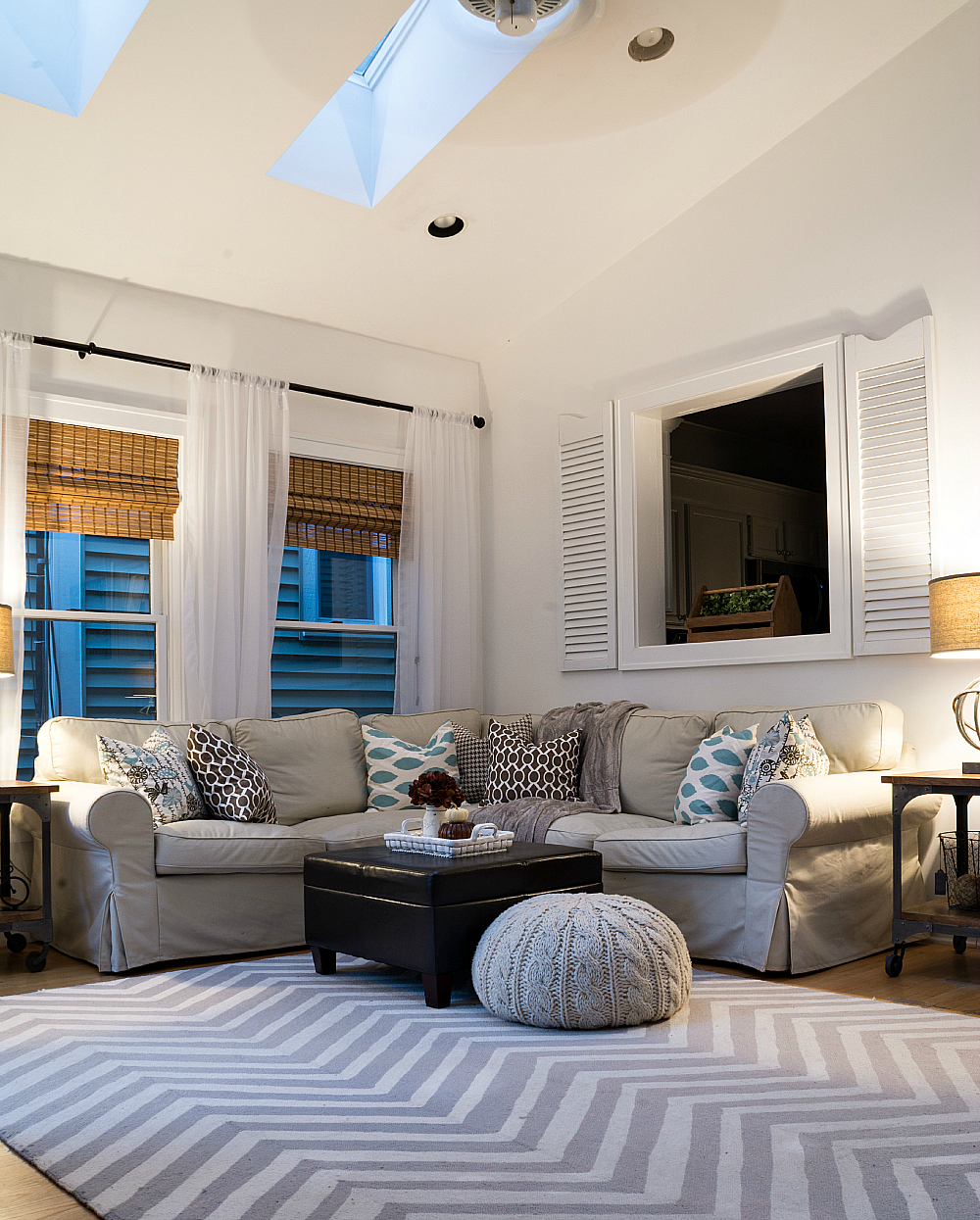 Now that I'm an LED convert, I'm looking forward to 80% in energy savings (which can mean up to $138 a year). I'm also looking forward to NOT having to change the bulbs every few weeks!
For a closer look at the family room – in daylight – click here: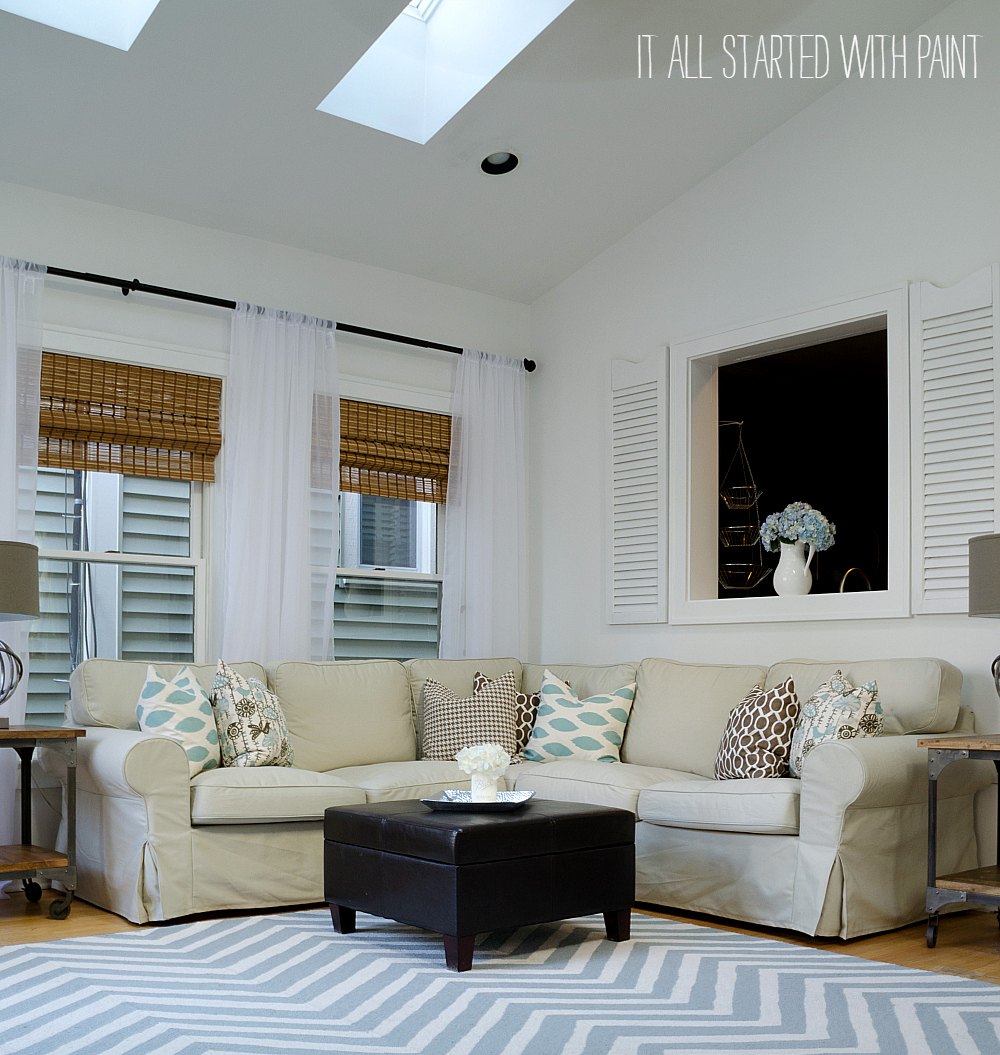 Family Room Remodel (click here)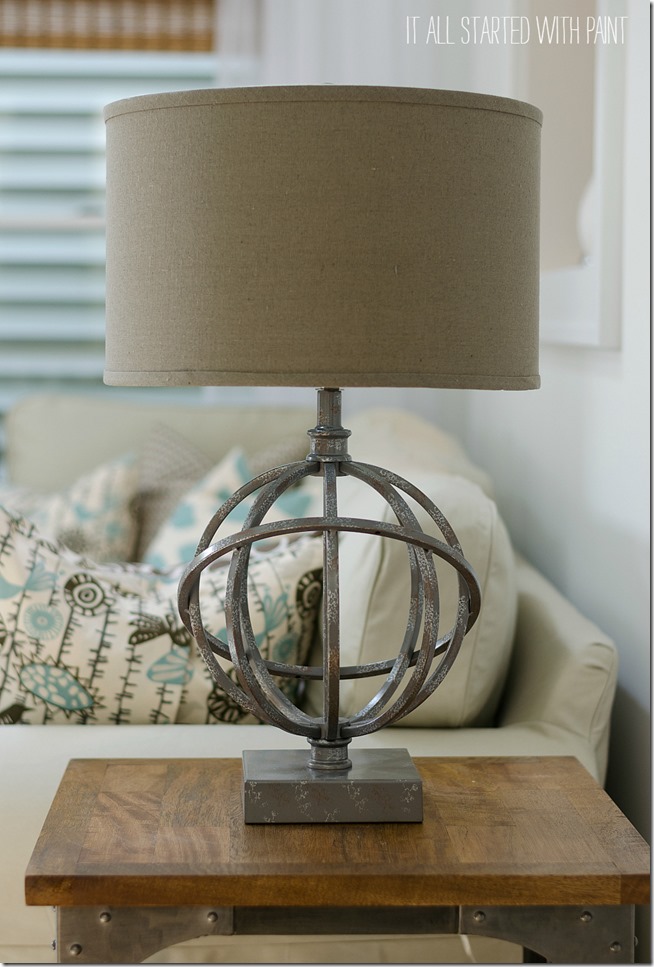 Industrial Look Lamps (click here)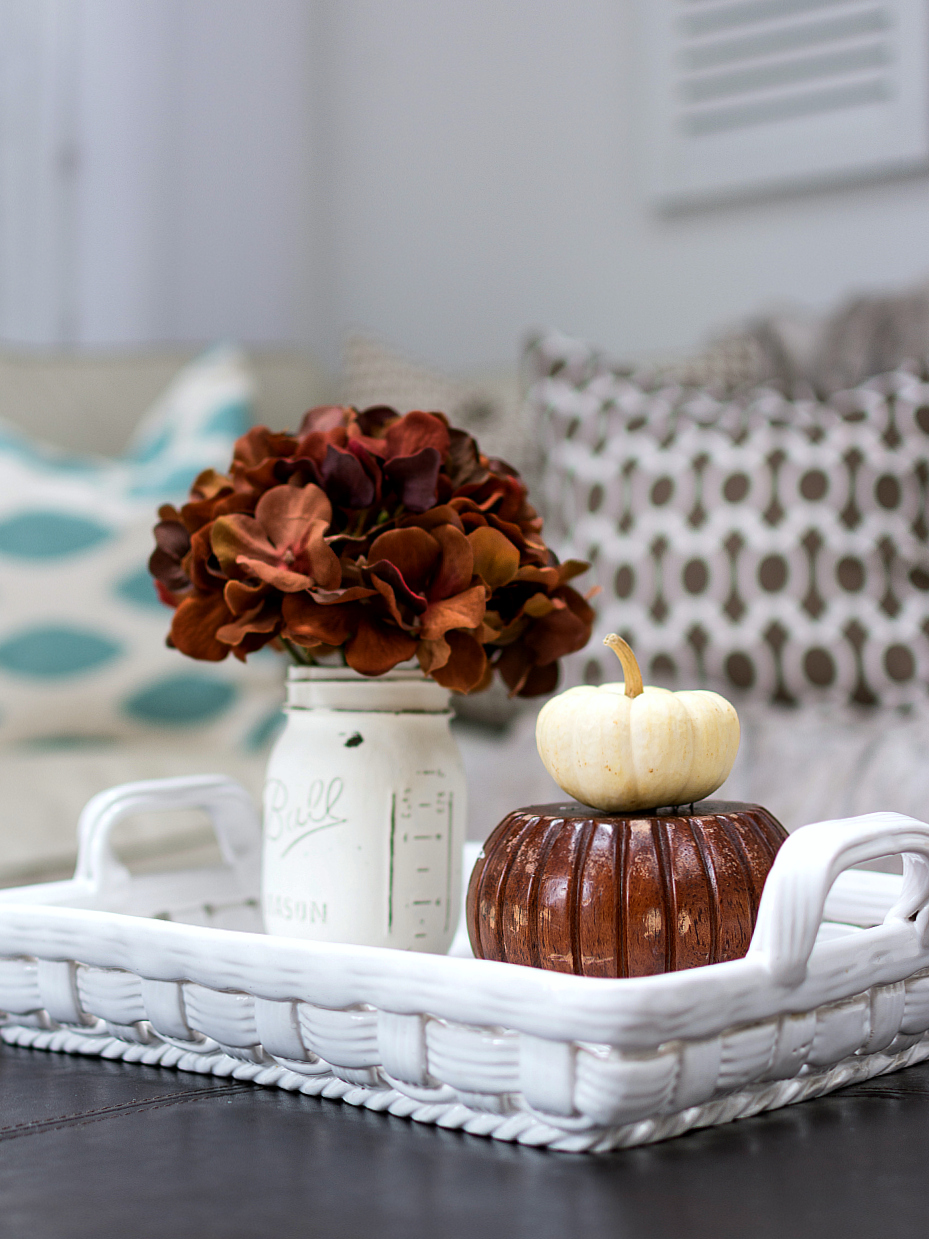 Fall Decor in the Family Room (click here)
Today's post was written as part of my role as an Ace Hardware Blogger. I was compensated by Ace for this post and for the products used, but all opinions about the products used, tips on how to buy LED light bulbs, and about Ace Hardware are my own.