How To Make A Bow – Wreath Bow DIY Tutorial.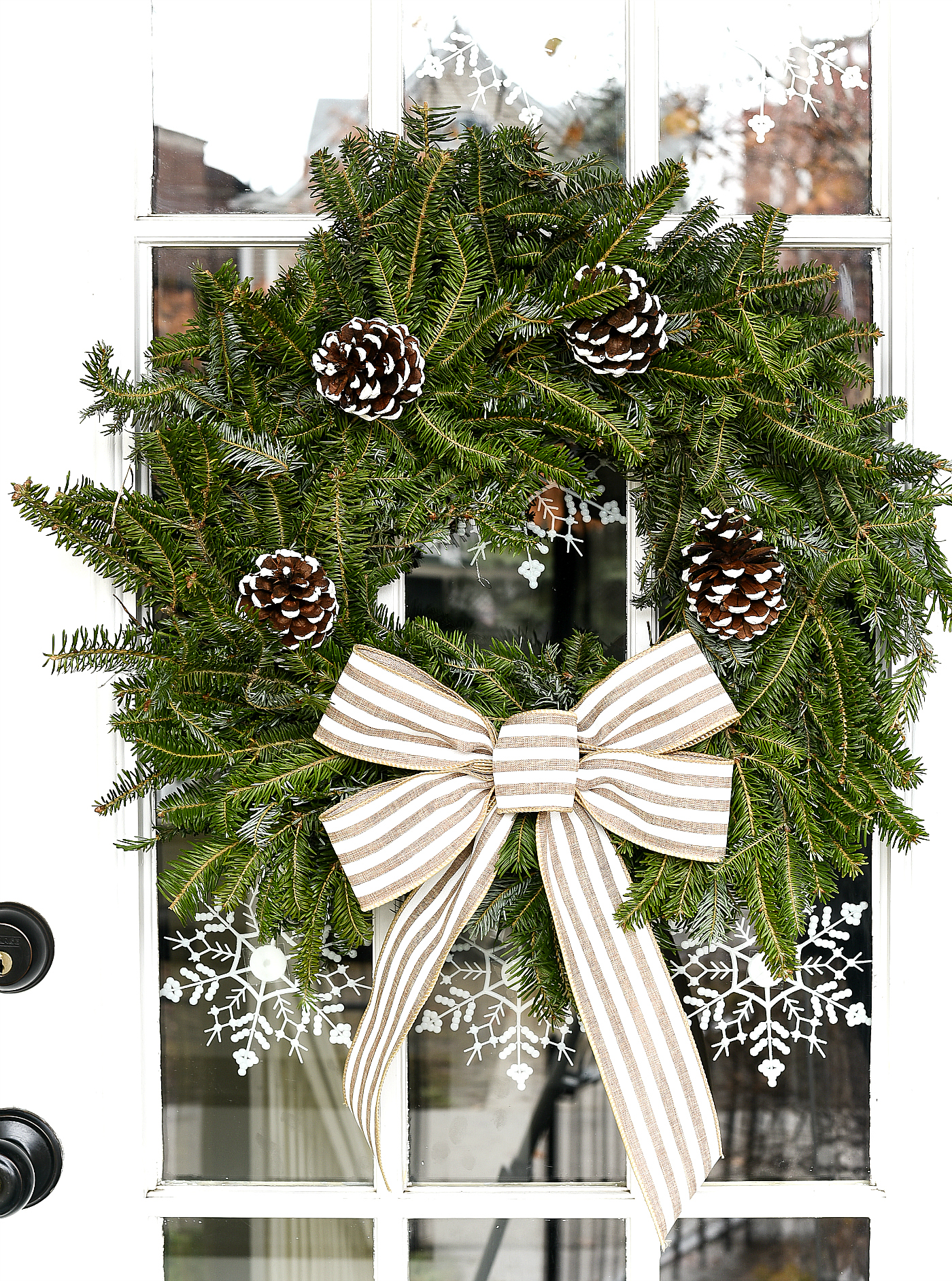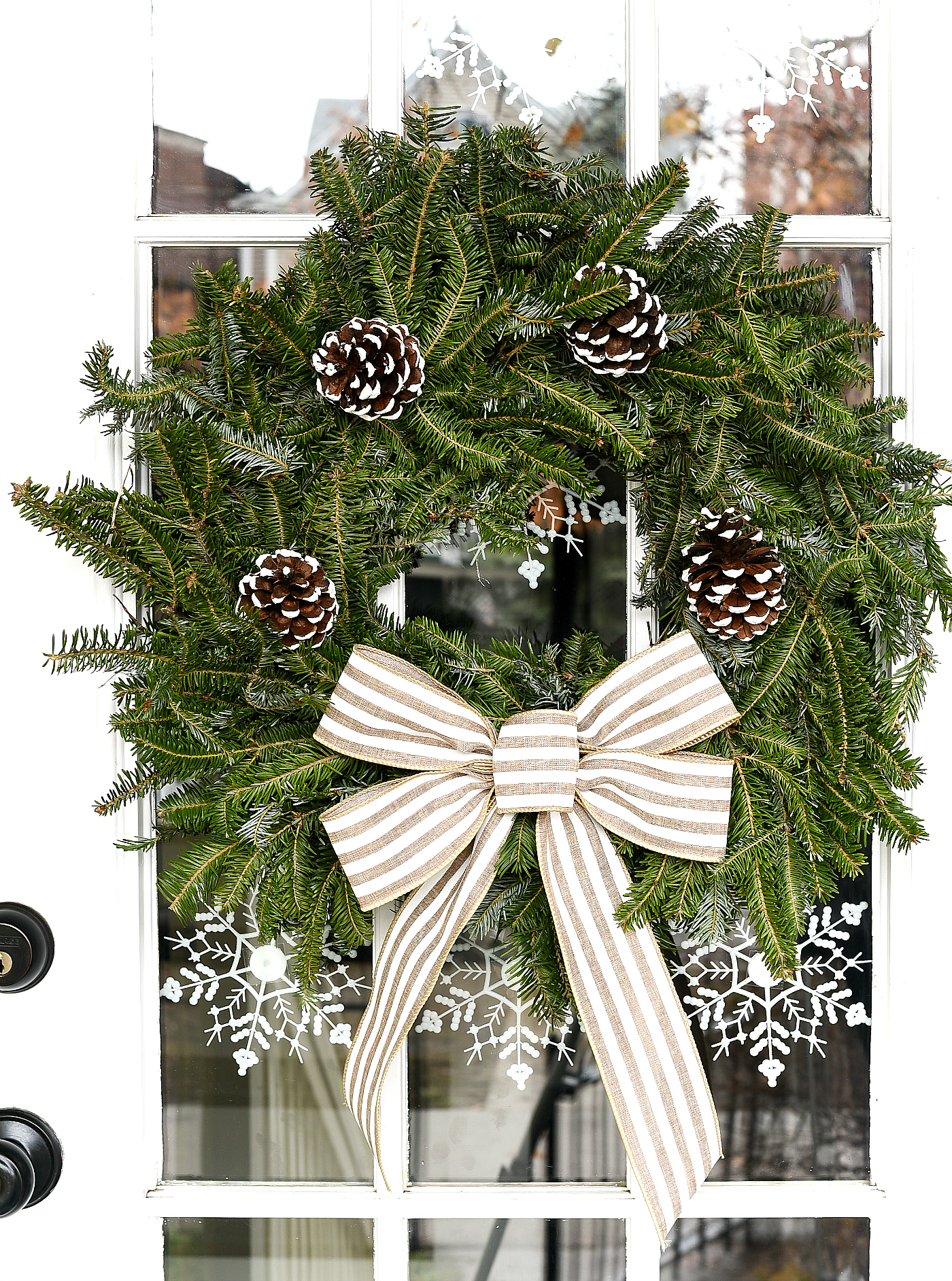 Today's post and project is from the "crafting with what you have" archives.
Or is it annals?
Perhaps annals today but archives after it's published and … you know … officially archived?
Oh, and by archives (or annals) I mean the one other crafting with what you have project I did last week. But hey, the archive (or annals) has to start somewhere, right? 🙂
Either way, today I'm crafting with what I have.
And I'm hoping this turns into a common theme/trend (for me) in 2018. Mostly because (1) I really need a good purge of the crafting supplies accumulated over the past six years of this blog; and (2) I really need to stop giving all my hard-earned cash to Michael's and JoAnns.
I mean, I have college tuition to pay ….
for the next, consecutive five years.
Oh, and I really need to invest in a new laptop (mine is literally falling apart). Pro tip: Dropping your laptop is not a good idea.
With all that in mind, I decided to re-purpose my Christmas wreath into a winter wreath.
Using what I had.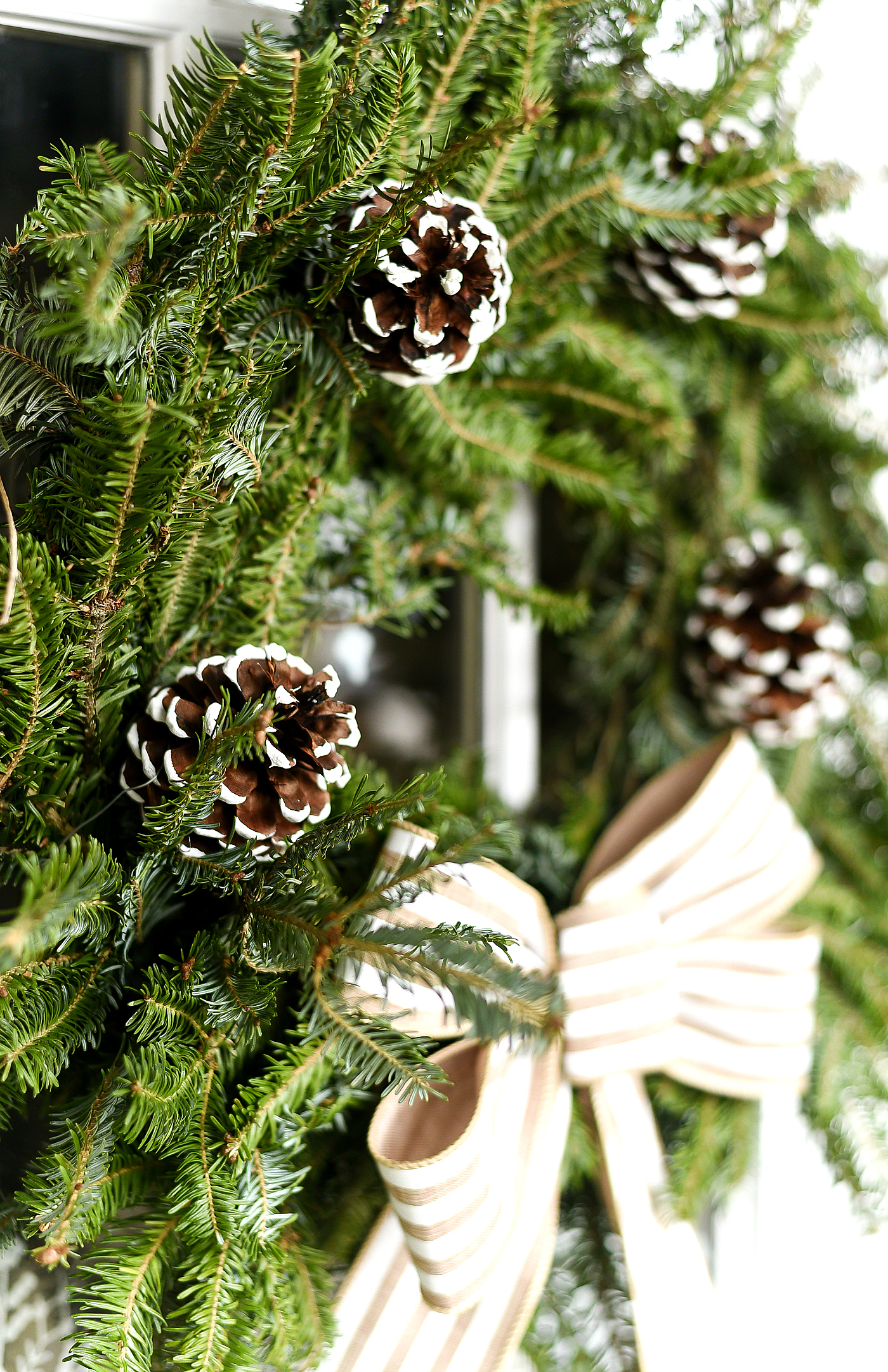 Which included painted pine cones I made a few years back (tutorial here) and 2 1/2″ wired ribbon I picked up last year at Michael's. I had big plans for this ribbon …
that quickly fizzled and died. So I threw the ribbon into my crafting stash. And quickly forgot about it.
Until now.
Out it came.
And I tried my hand at making a bow …
How To Make A Bow
Materials
Wired Ribbon (I used Celebrate It! Brand from Michael's that is " wide)
Twisty Ties
Stapler
Scissors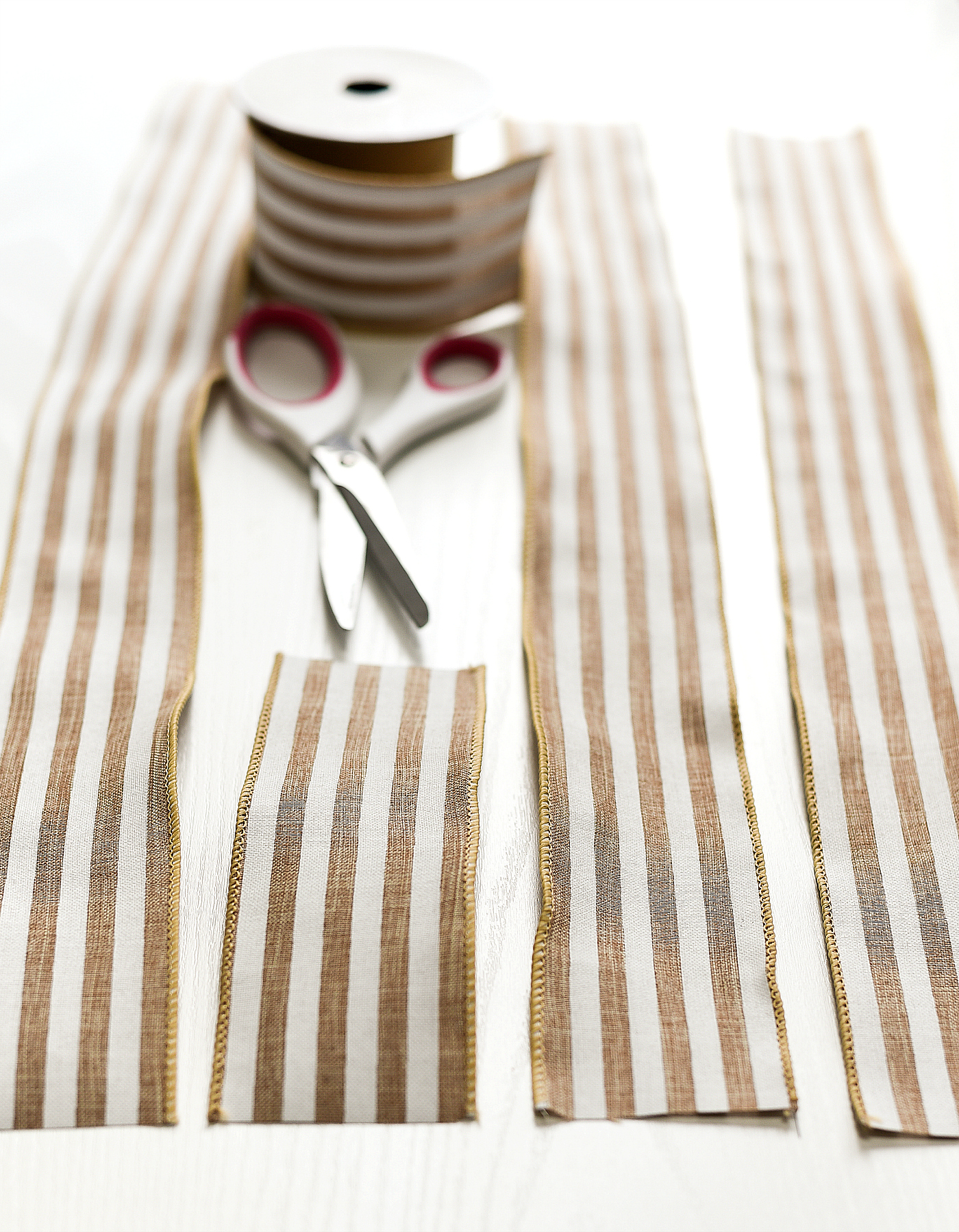 Start by cutting four lengths of ribbon. For my bow, I cut:
One 8″ strip
One 27″ strip
Two 25″ strips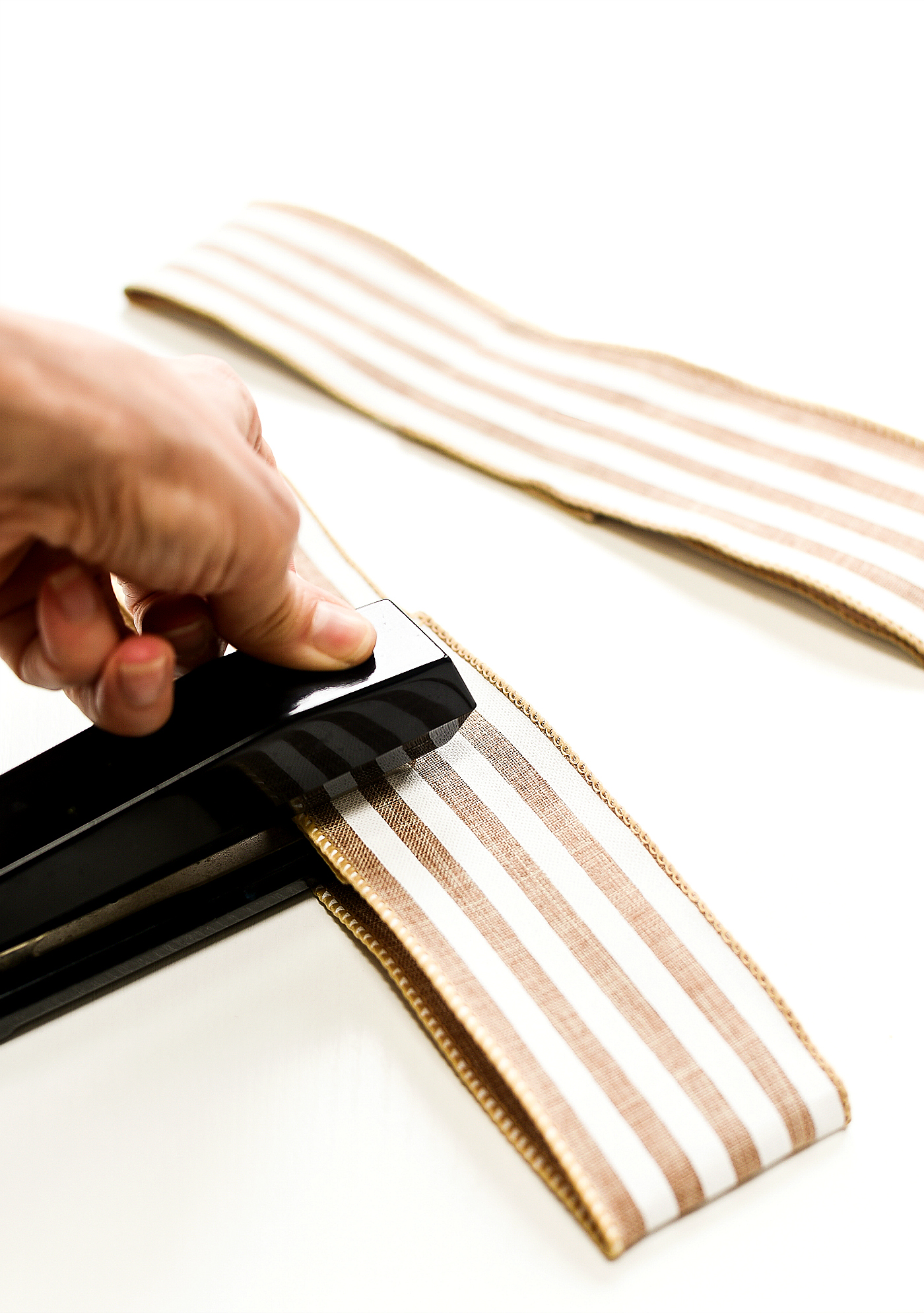 Fold the two 25″ strips into thirds with raw edges overlapping in back. The folded length should measure 11 inches. Staple closed along back raw edges.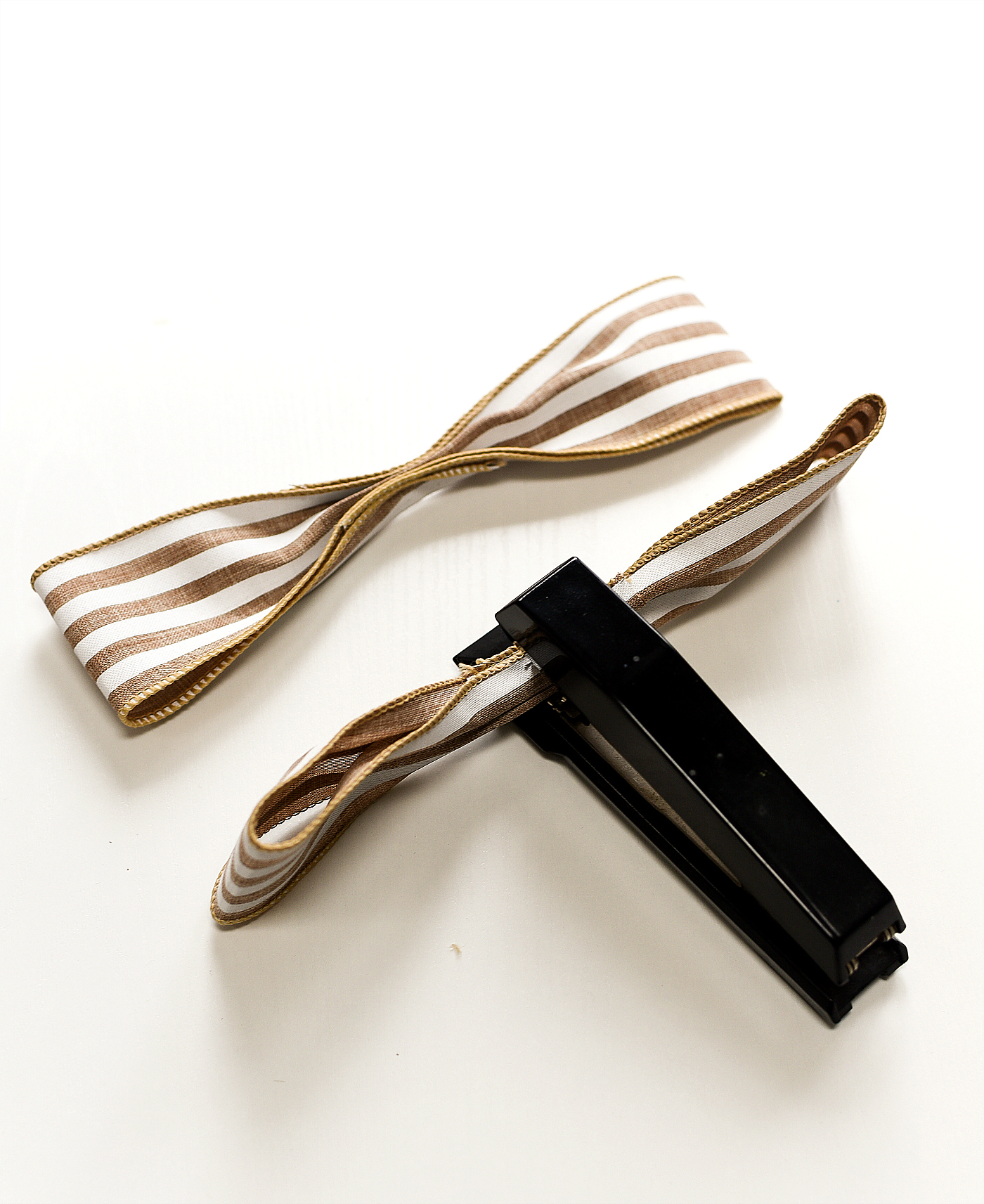 Now accordion fold those two 11″ strips and staple in the middle.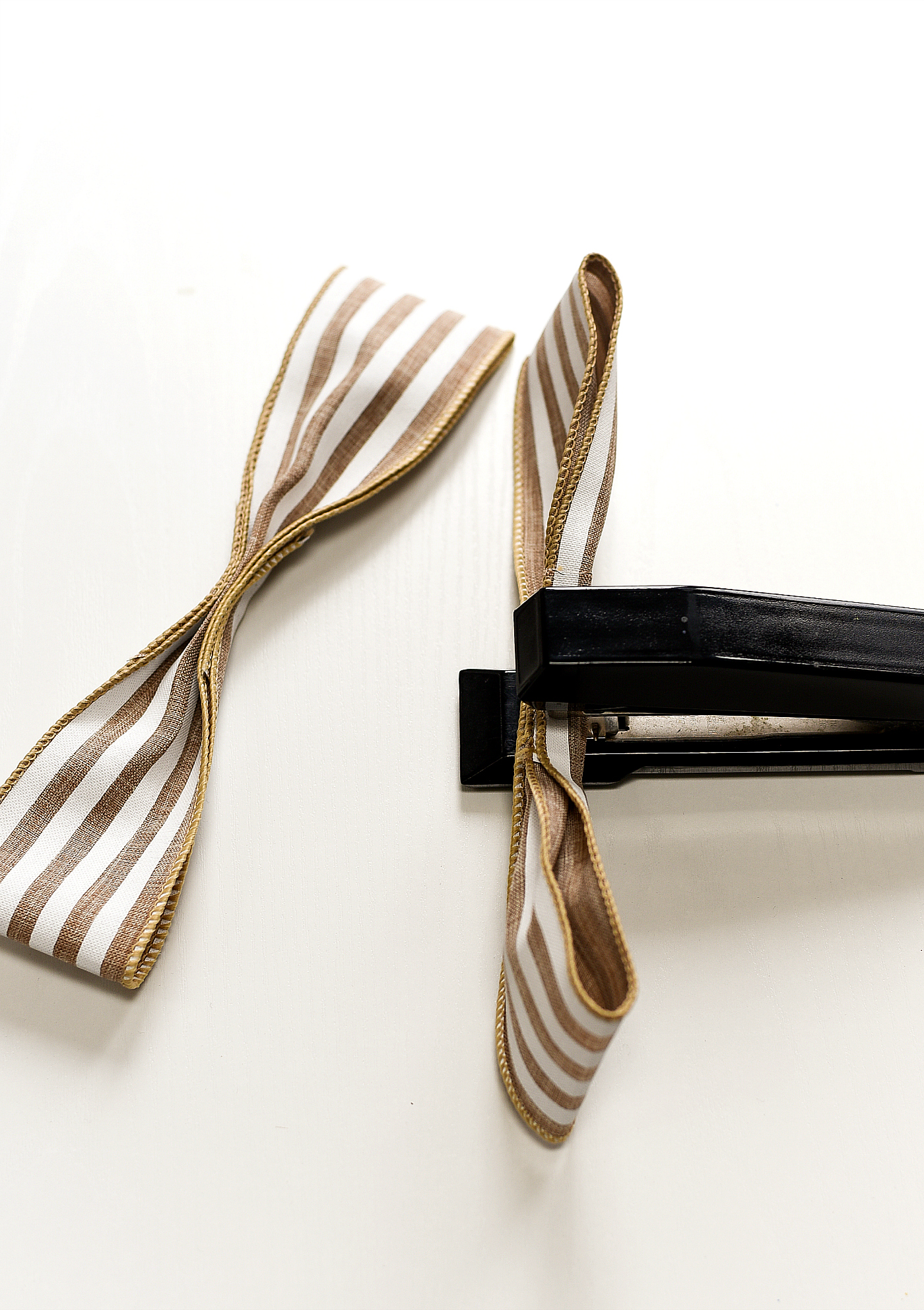 Like so.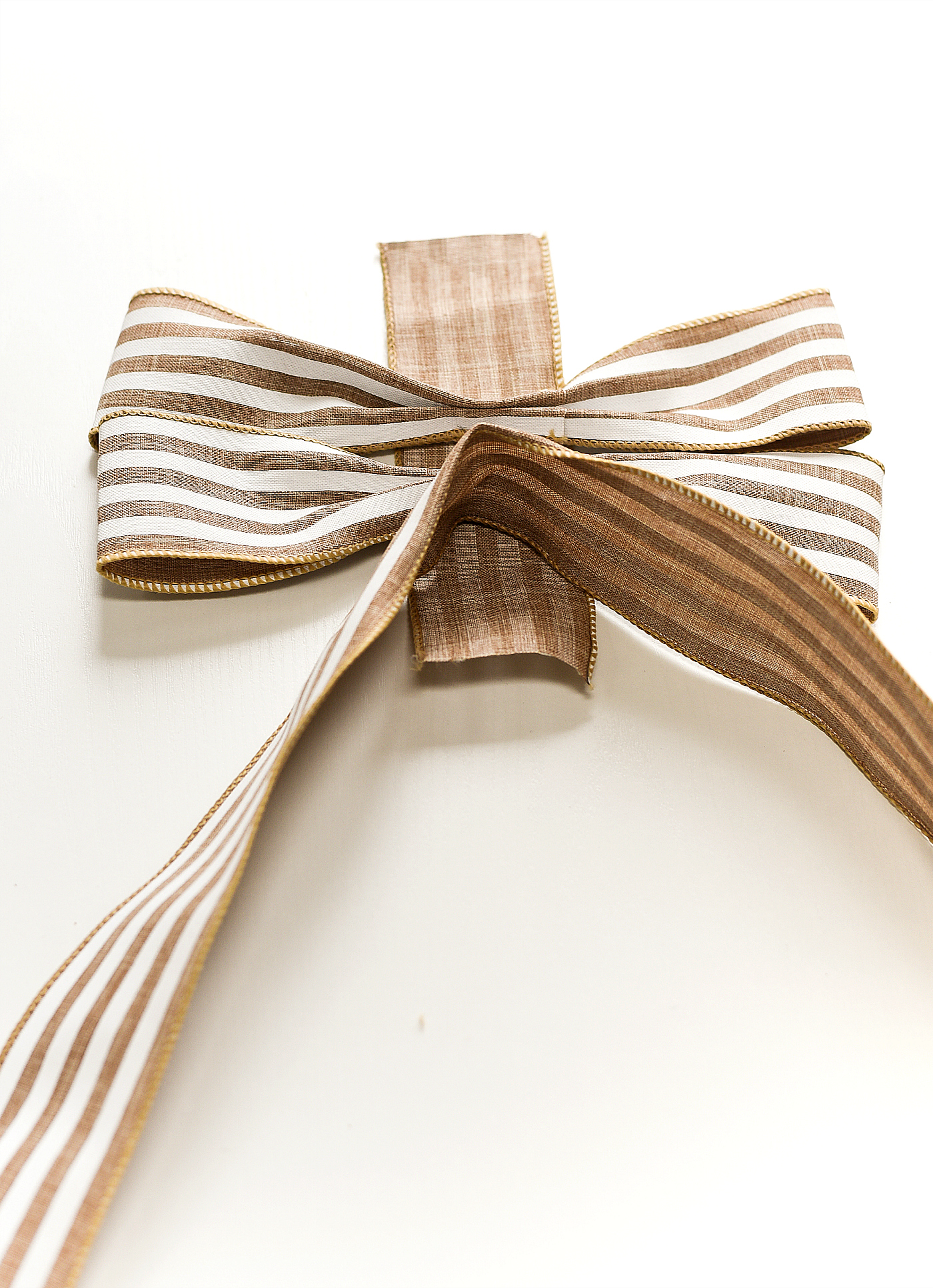 Now, my original plan was to stack the two stapled accordion-folded 11″ strips, add the 27″ length folded in half and then wrap the 8″ length around them and staple shut to hold together. But this plan did not work. Everything fell apart. Sooooooo …..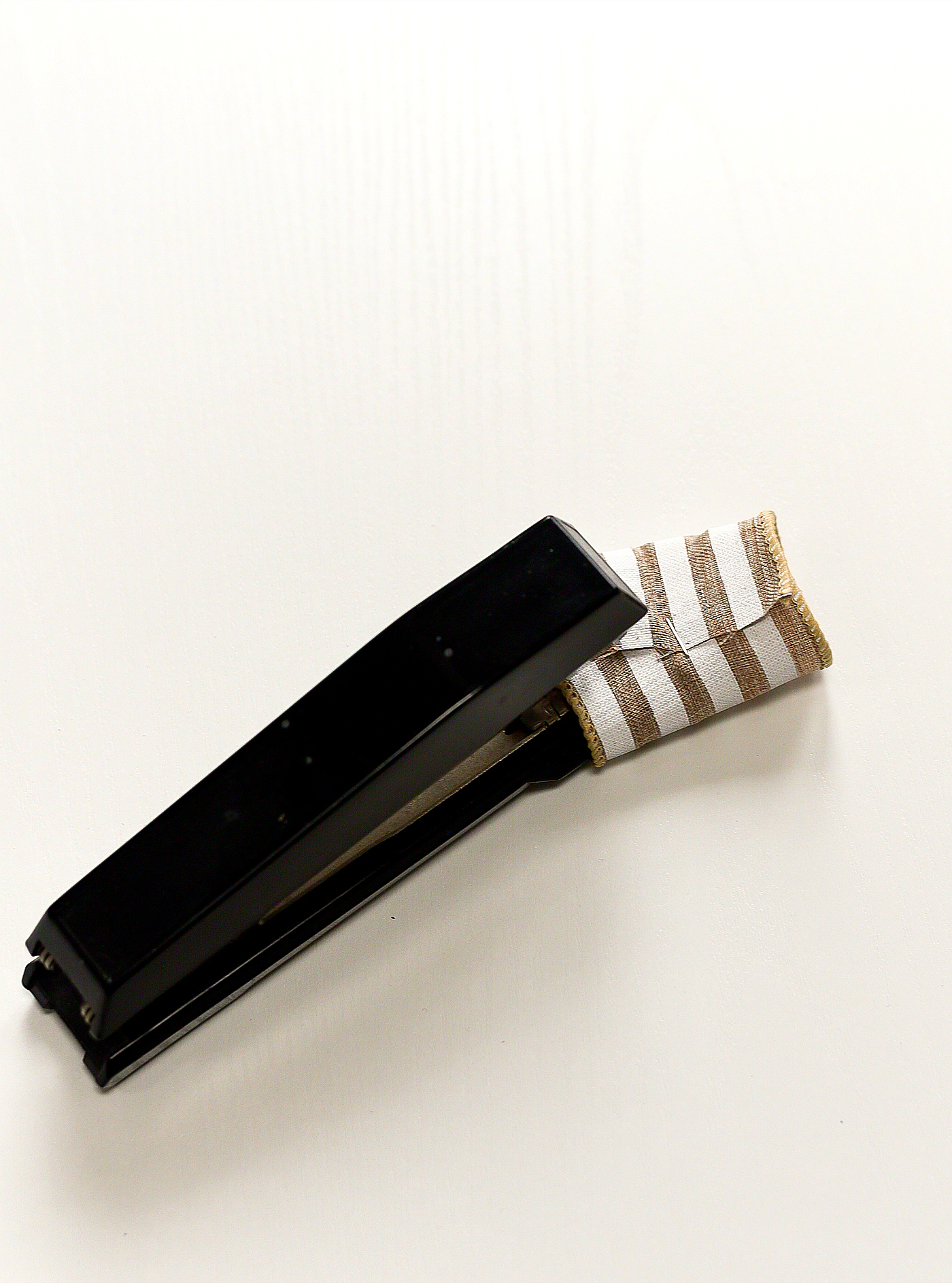 I folded over that 8″ strip and gave it three staples to make the bow center.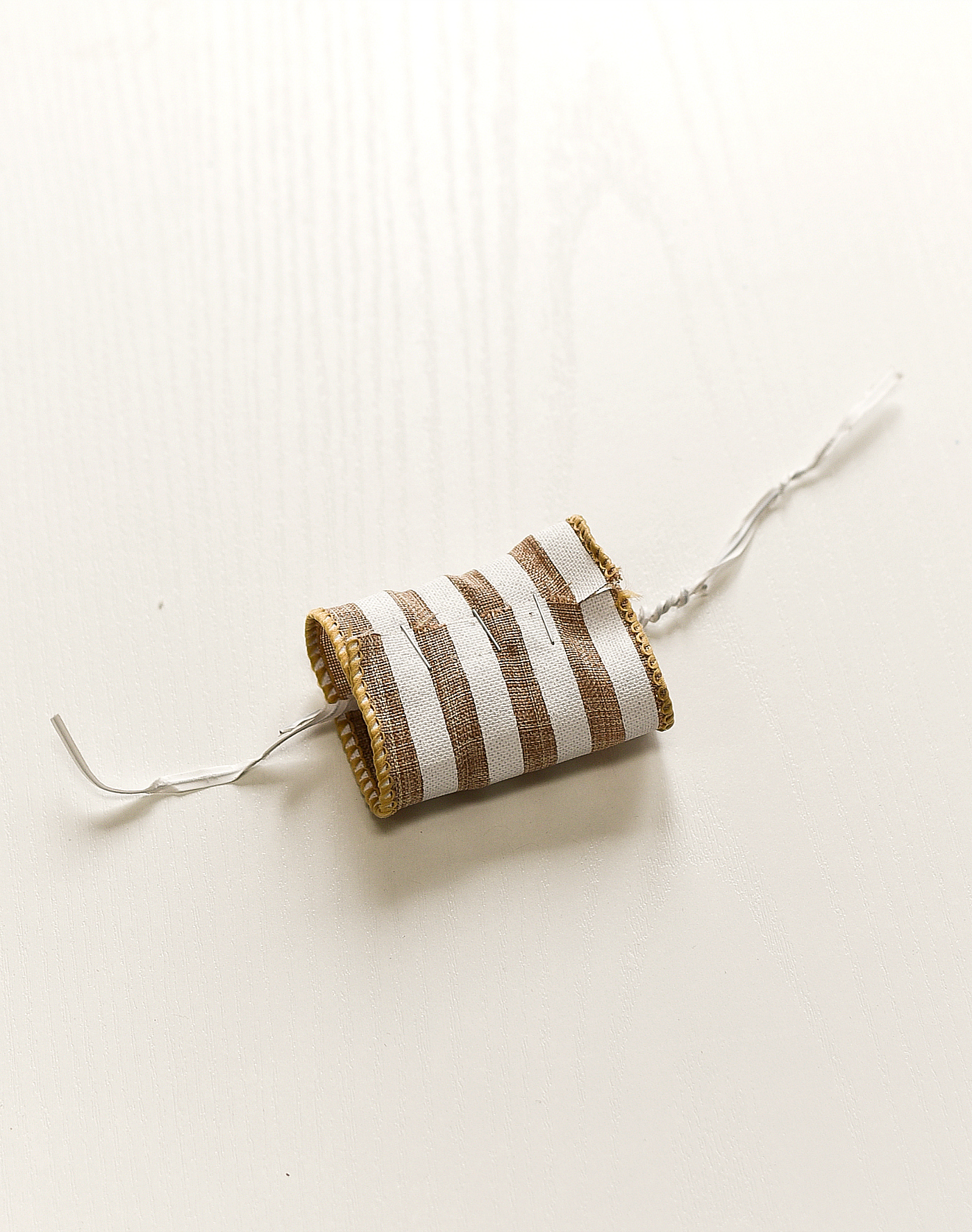 Using some twist ties (are we the only family that saves twist ties), I twisted three together to make a longer length. And then threaded it through the bow center piece.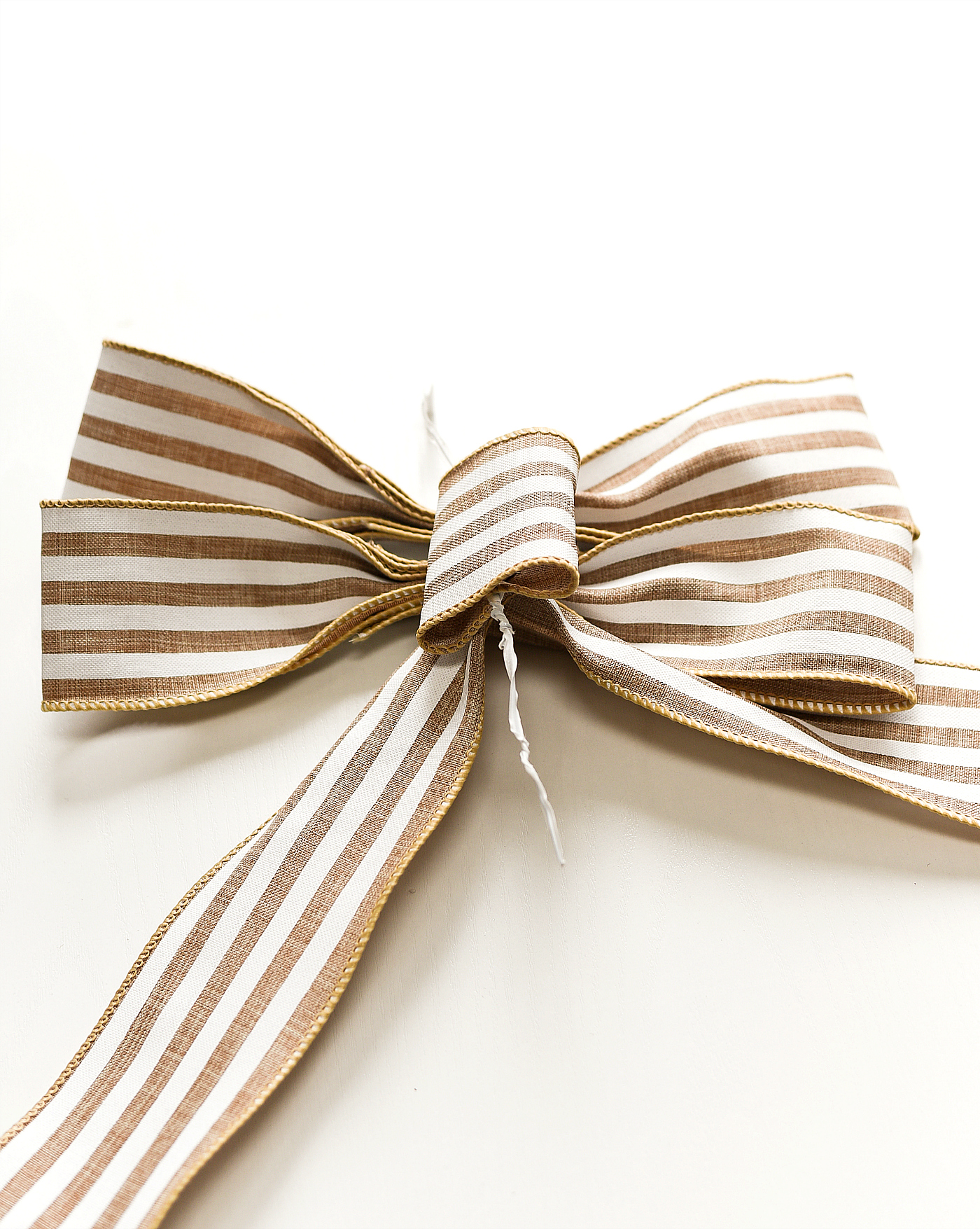 I placed the bow center on top of the stacked two now 11″ pieces and the 27″ length.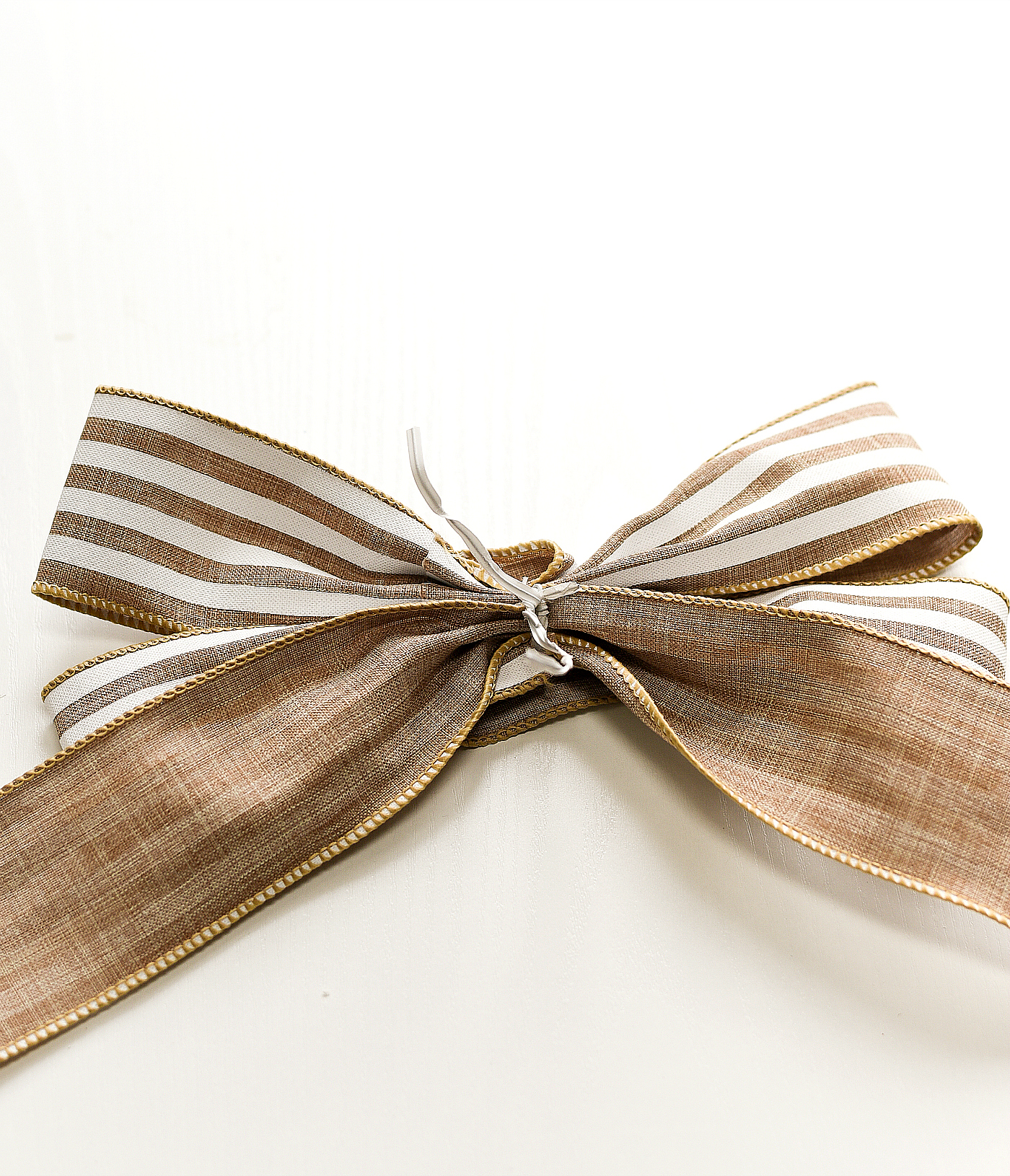 And I used the twist ties to secure it all together.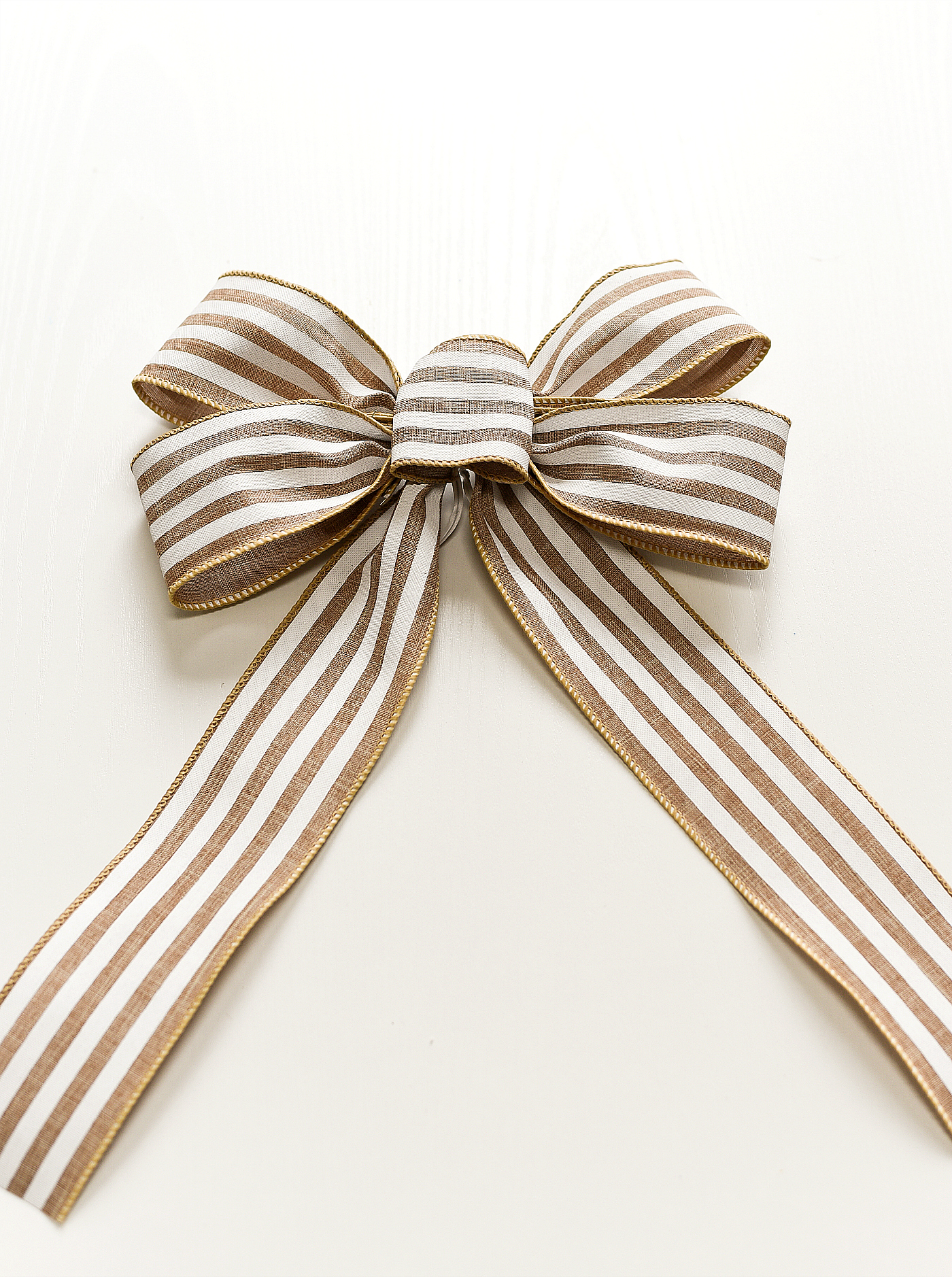 After a little floofing …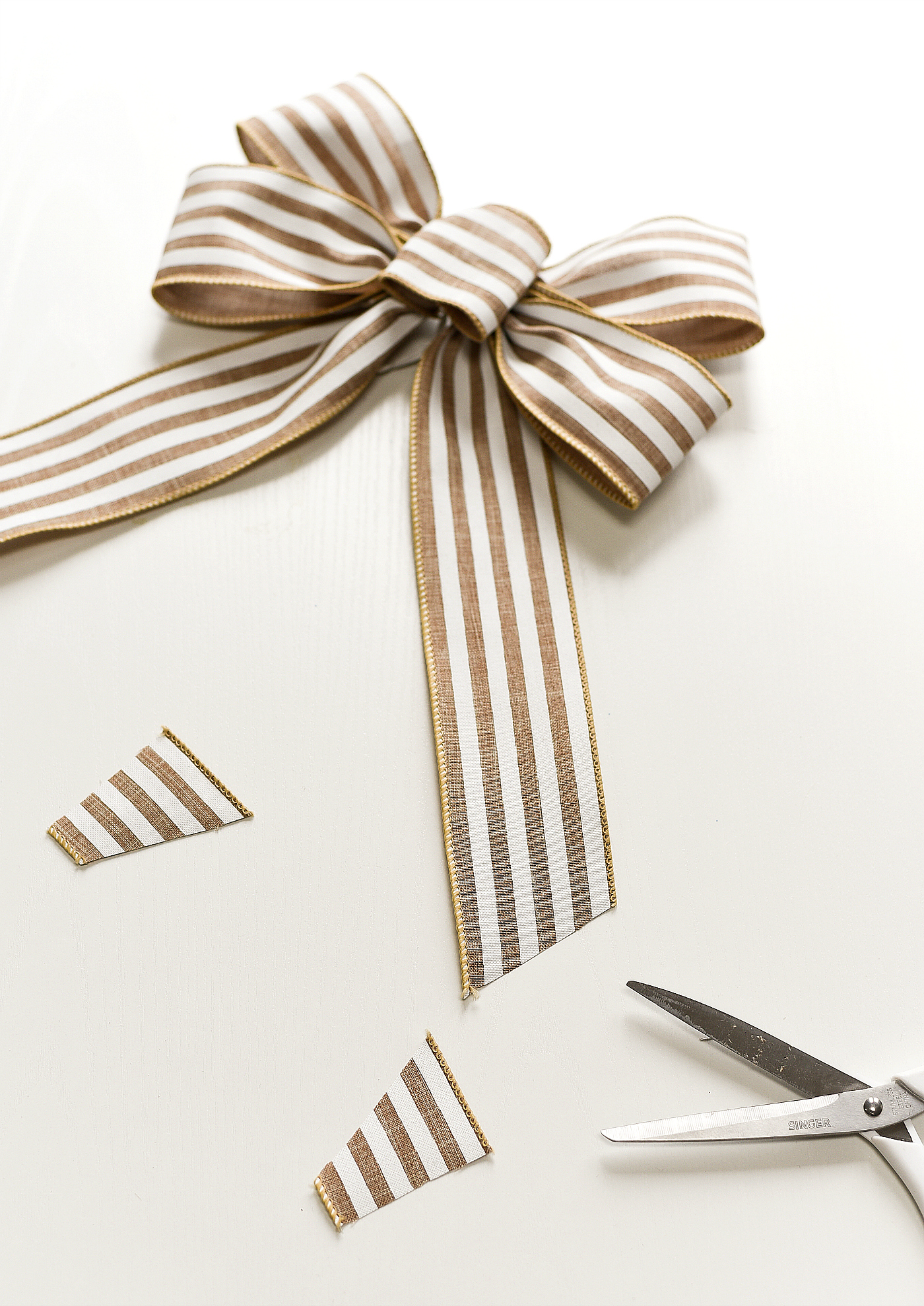 and trimming, a bow has been created. Using what I have.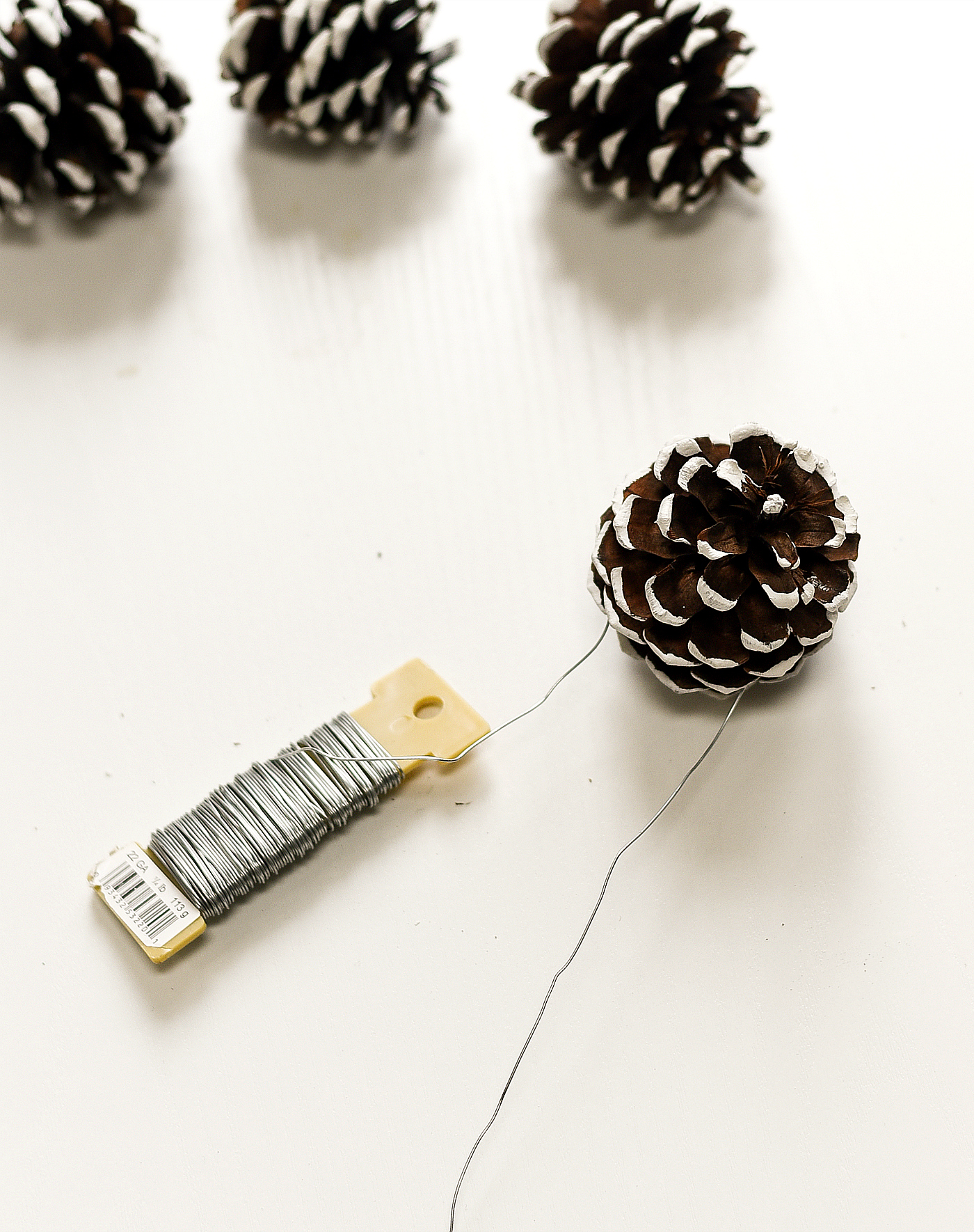 Up next, is a little floral wire. Again which I had …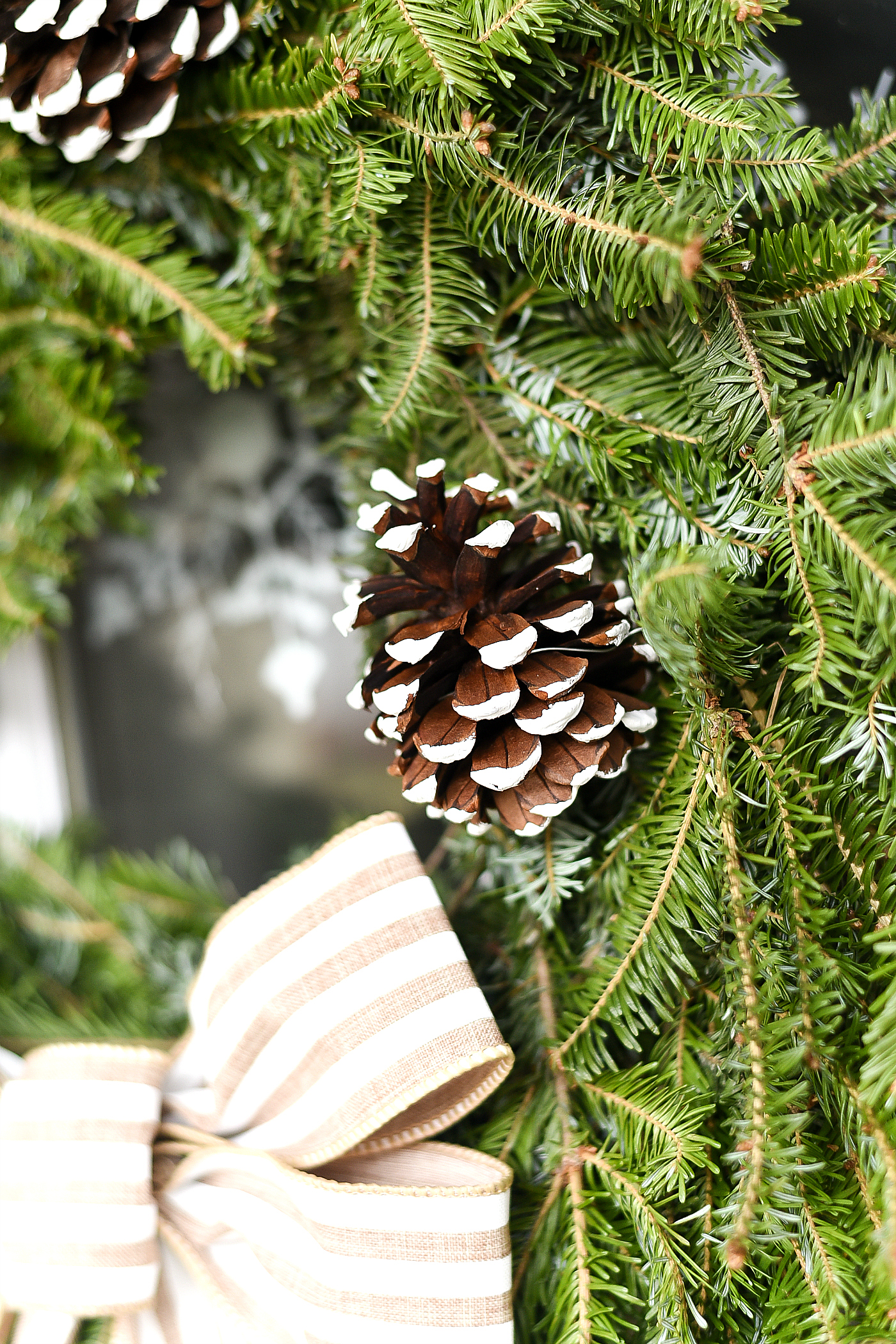 To secure the painted pine cones onto the wreath.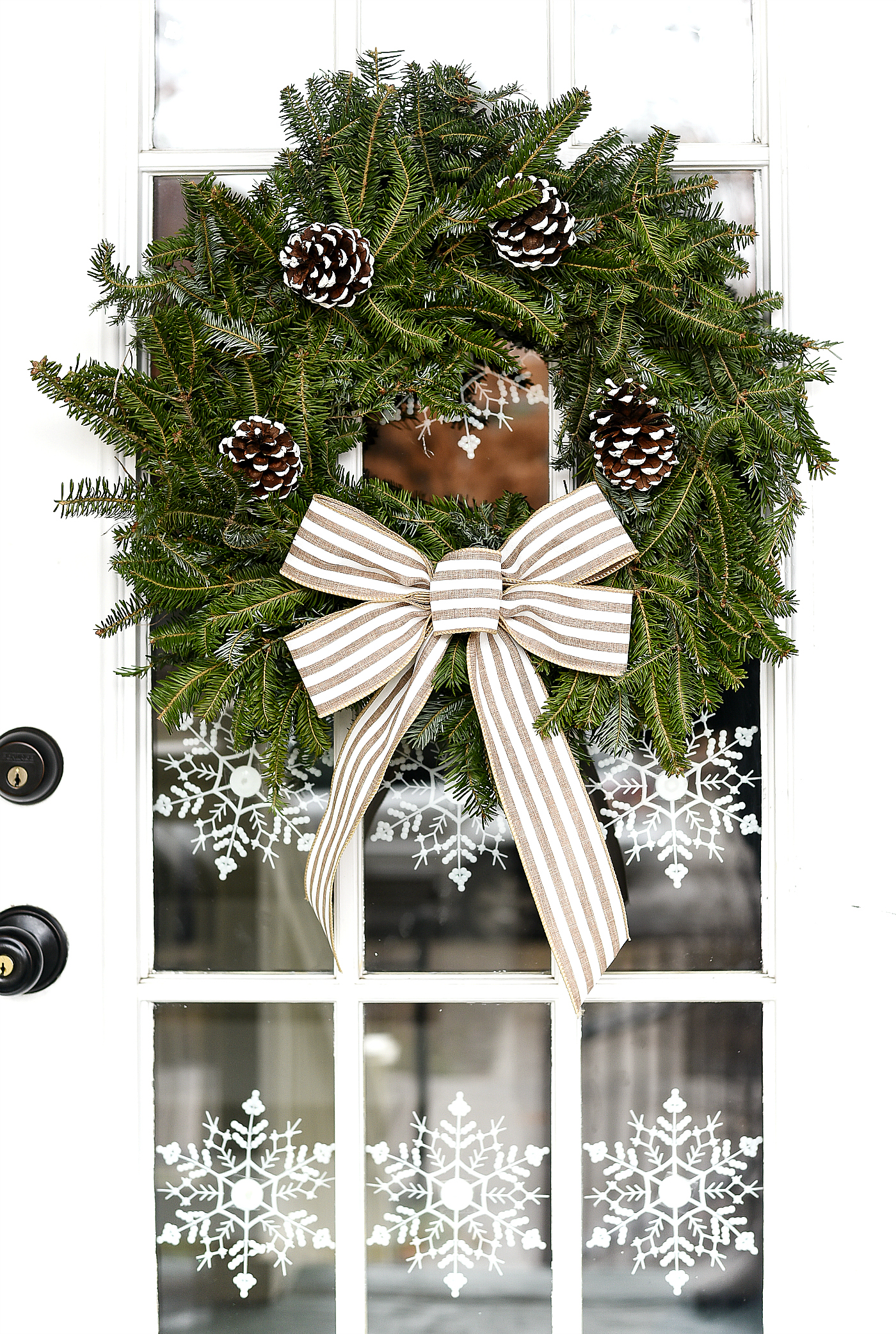 Voila!
And now, with this how to make a bow post, my "craft with what you have" archives (or annals) has two submissions. 🙂
Pin It!

You Might Also Like: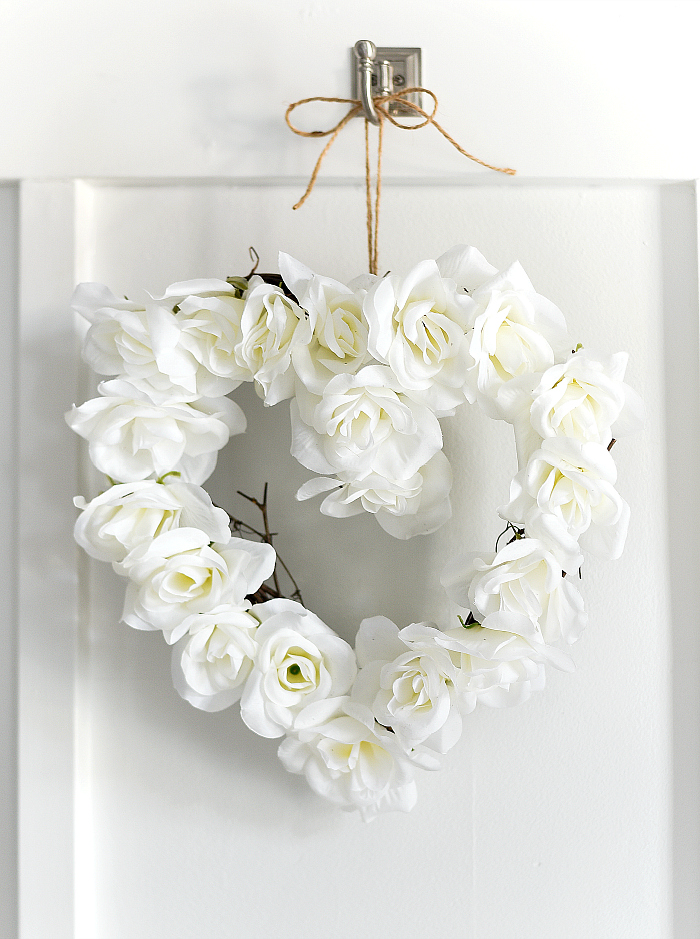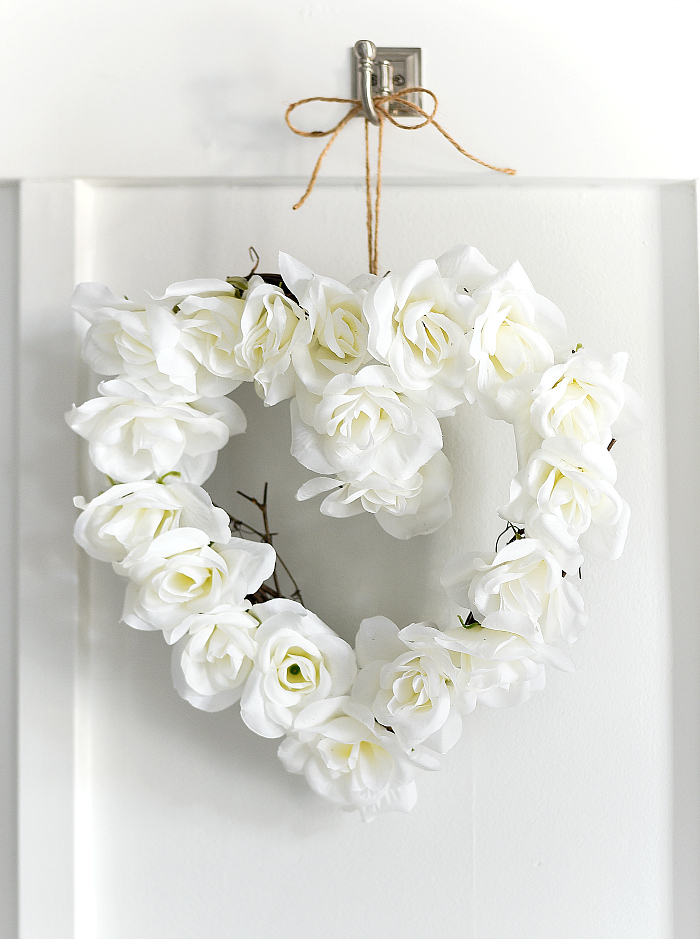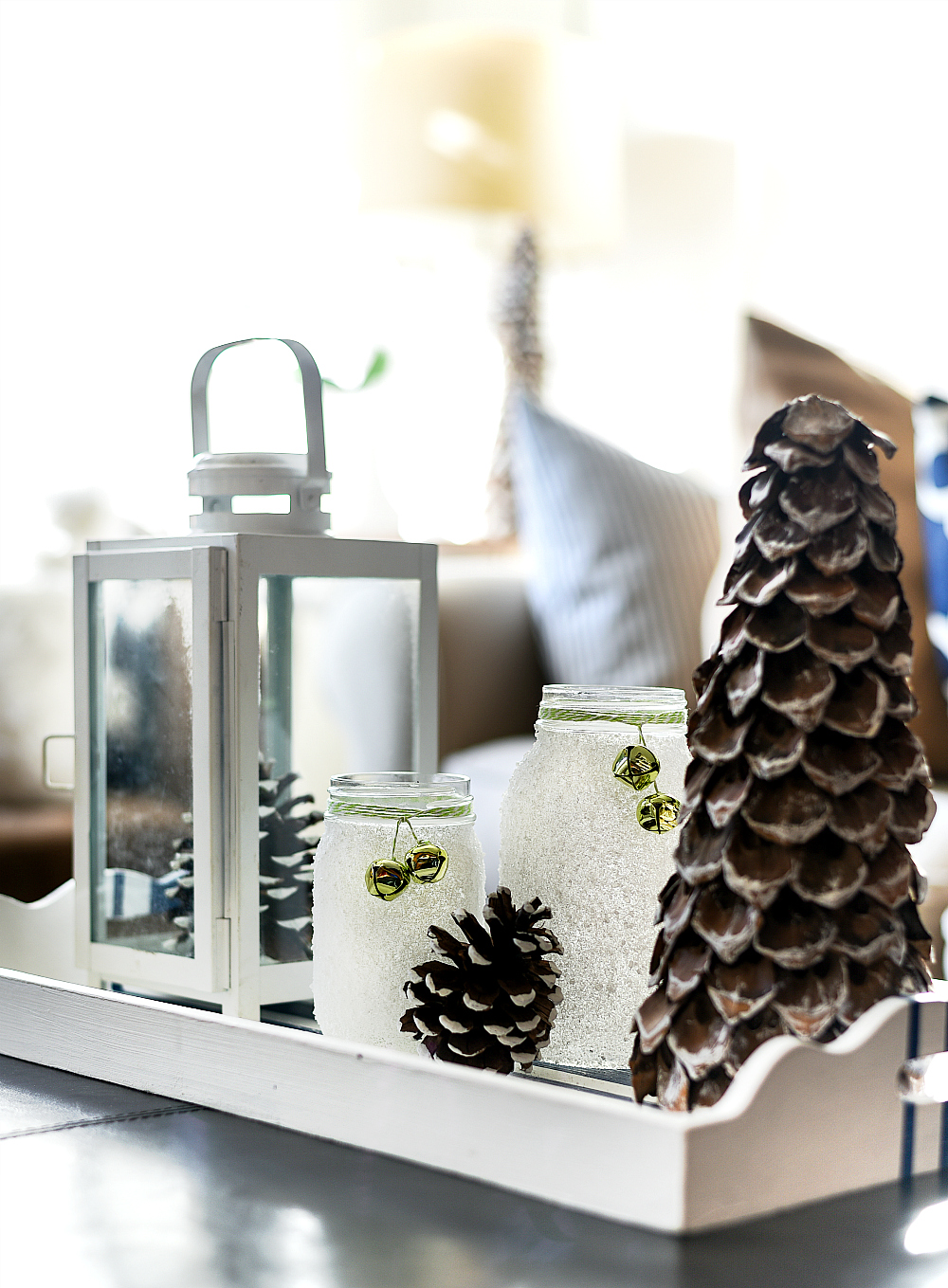 Sharing: Between Naps on the Porch