So I'm flipping through my old blog posts … yeah, I do stuff like that, don't hate me … and realized this post had the most boring of blog post intros ever.  Like in the history of time … well, make that Internet time.  I always try to add in some 'cheek' (oh how I wish I had an English accent.  Or could fake an English accent that didn't sound like the Queen Mum). Previously, this post started off like a lecture.  A very boring lecture.  Hence this new overly chatty intro …
Now Professor Blogger will take over.  Try not to yawn too much.  The information is solid.
If you want to iron-on transfer numbers or words onto pillows or fabric or clothing – or whatever project you might have in mind – you need to start with mirror-image text.
Here's my step-by-step tutorial on how to make mirror image text in Microsoft Word using WordArt (I work with Word 2007 and/or Word 2010, depending on which laptop I can wrestle away from the kids).
Start by opening a word document, and then follow along with my screen cap instructions …
I used those mirror image numbers to make these numbered napkins ...

Pin it from here for future reference  …

You Might Also Like: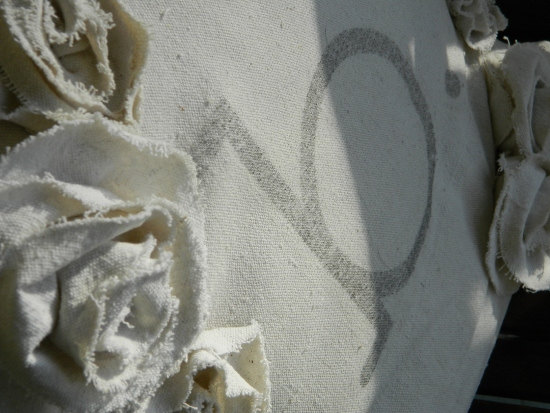 How To Make A Monogram Pillow with Mirror Image Transfer