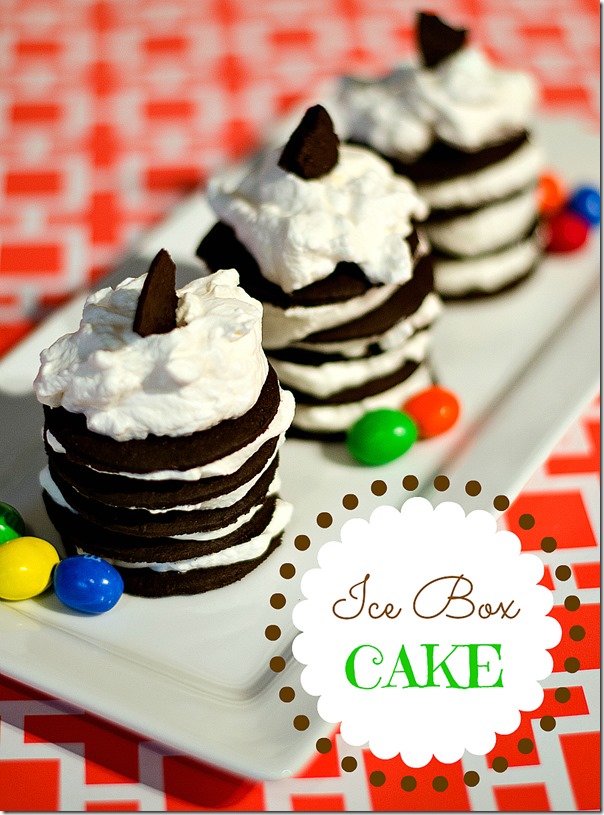 It was just a matter of time, wasn't it?  What with all those mason jar projects I've been tackling as my surgered finger heals.
It's been a good run.
Well, some of my loyal readers may think otherwise.  You don't fool me.  I can hear your sarcasm dripping thick in the comment threads …
I thought I had another brilliant mason jar idea up my sleeve: recreating one of my favorite childhood desserts in a mason jar.  An ice box cake. And this recipe couldn't be any easier to make.  I mean, it only has four ingredients:
1. Chocolate Wafers
2. Heavy Whipping Cream
3. Sugar
4. Vanilla Extract
The super simple recipe can be found on the side of the box.  It amounts to combining the heavy cream, sugar, and vanilla in a bowl and whipping it up with a mixer until it forms peaks.  Then you simply spread some whipped cream on a wafer.  Put a wafer on top.  Spread more whipped cream on that wafer and so on and so on …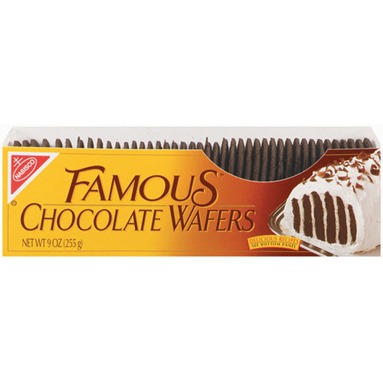 My idea was to layer the whipped cream and wafers in the mason jar. You know, a dollop of whipped cream, followed by a wafer, followed by a dollop of whipped cream, followed by a wafer …. layered all the way until I hit the top.
But the whipped cream wouldn't dollop neatly in the jar.  And it smudged all over the sides. And you couldn't see the wafers.  They got lost in a sea of whipped cream dollops ….
In the end, it was just a big messy jar of wafers and whipped cream.  Granted, a deliciously-scrumptious-melt-in-your-mouth messy jar of whipped cream and chocolate wafers.
So I was forced to go with plan B.  Just stacking them up on a platter …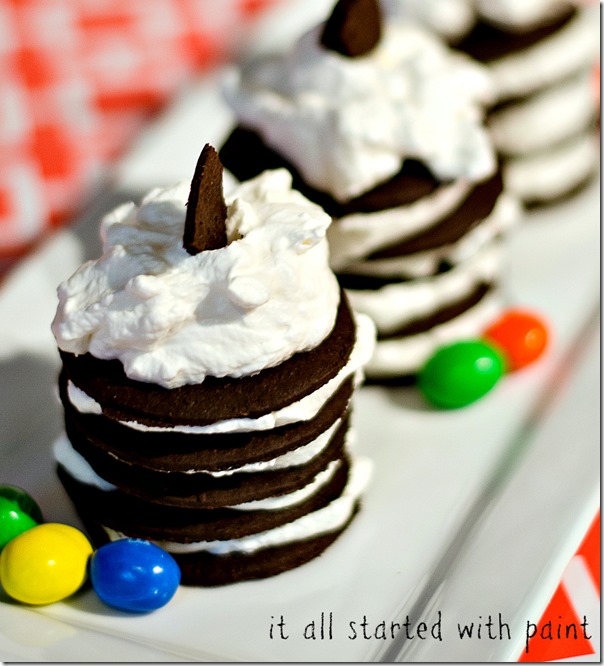 … to make little single serve ice box cakes.  Single serve little ice box cakes that my teen son devoured in two bites.
And I'm thinking this fail may be a sign.  You know, a sign that screams  STOP IT WITH ALL THE MASON JAR PROJECTS ALREADY!
Yeah, they're wearing thin on me too.  Maybe I should start a burlap projects series …
Or book pages …
or …
or …


If you're NOT sick of mason jar projects, you can find even more at my Mason Jar Project Gallery here …
Want more from it all started with paint?  Sign up to get my posts delivered to your email inbox:
Let's keep in touch: