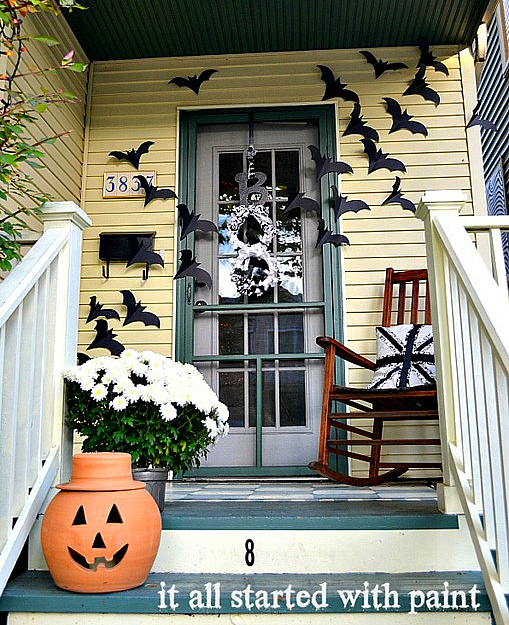 I subscribe to the 'if it ain't broke don't fix it' club.
I also believe the 'you can't build a better mousetrap' theorem.  Unfortunately, I have personal experience with this one.  And let me tell you, hearing that snap and that squeal is one of the most unpleasant sounds. Ever.  But it works.  Effectively.  Efficiently.  Quickly.
Oh, and I'm a card carrying member of the 'why reinvent the wheel?' society.
Now, with all that said …
… please don't get me wrong.
I don't eschew progress.  I don't squash creativity.  I'm a strong proponent of forward thinking ideas.
And while I believe in the tried and true … I truly believe the tried and true can always be improved upon.
Take, for example, that big wedge of Swiss cheese on the mousetrap proposition.  Outside of a Tom & Jerry cartoon, I don't believe it works all that well.  But peanut butter on the mouse trap?  Yeah, that works …
Snap.
Squeal.
And take, for example, my fourth ever blog post.  The post where my Halloween front door idea was inspired by Country Living magazine and Martha Stewart (dot) com to have a bunch of bats fly across my front door.
Last year I used three sizes of bats. Cut out of black poster board and affixed with command poster strips …
Whereas this year I made a slight adjustment.
A small improvement, if you will …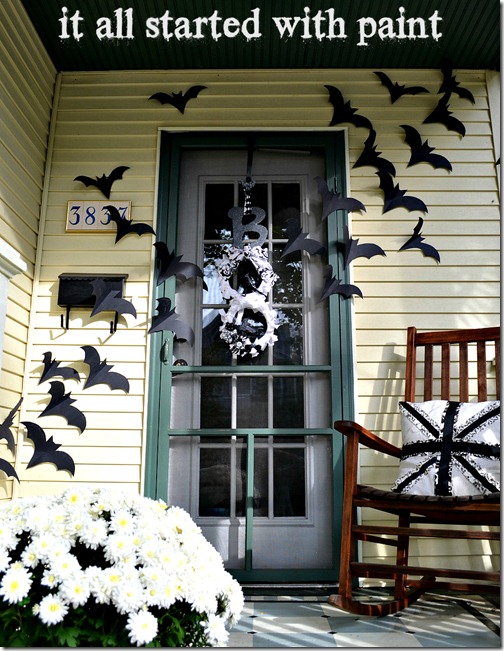 … and only used two sizes of bats.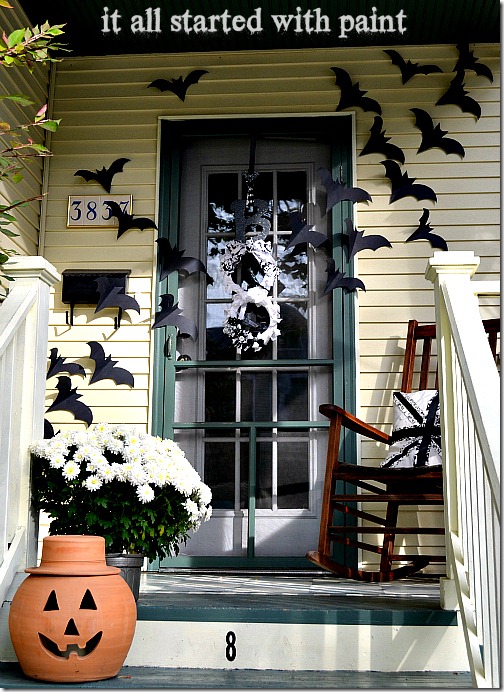 That's right folks.  I went all wild and crazy and skipped the largest of the bats …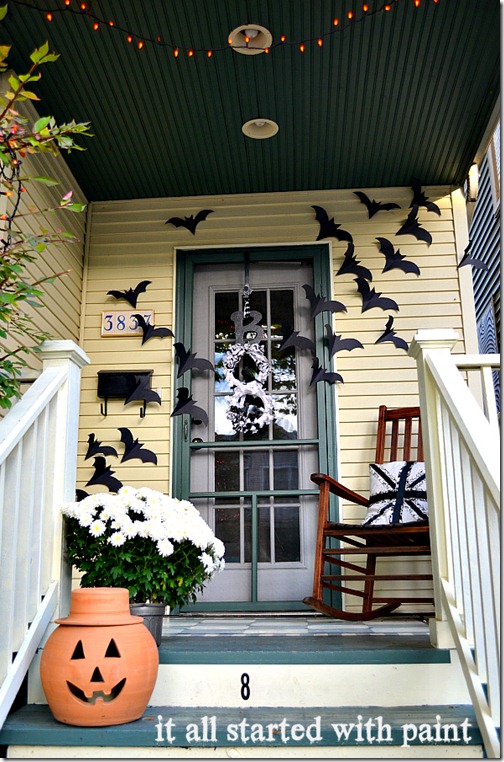 I know, I know.  I took a big risk on this one …

So, what camp are you in?  Are you a 'if it ain't broke don't fix it' kinda gal — or guy — like me … ?

P.S.  This post was measured against my new "at what price?" standards and it passed "Go" and  collected 200 dollars:
It was free.  Check.
I had already planned to decorate the porch this weekend. Check.
And it improved our home and our life since my daughter has been pleading with me to get our Halloween on already. Check. 
P.P.S.  The link to the marthastewart.com bat template can be found on this post …
P.P.P.S.  Be sure to check out Bonbon Break's fun, Zombie-inspired Halloween issue …they've been kind enough to include me and my mason jar votives  in the fun …
You Might Also Like: