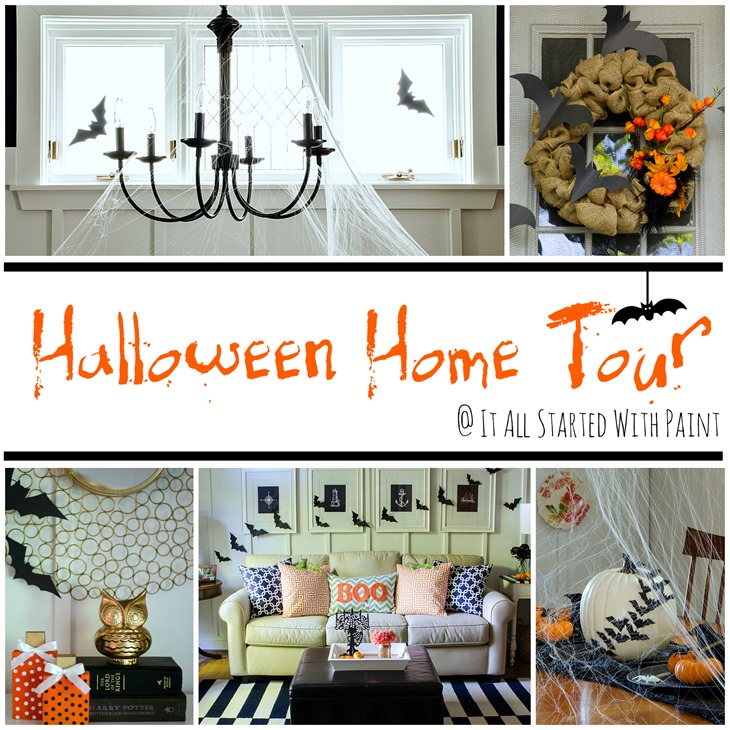 In years past, my Halloween decorating started and ended right here …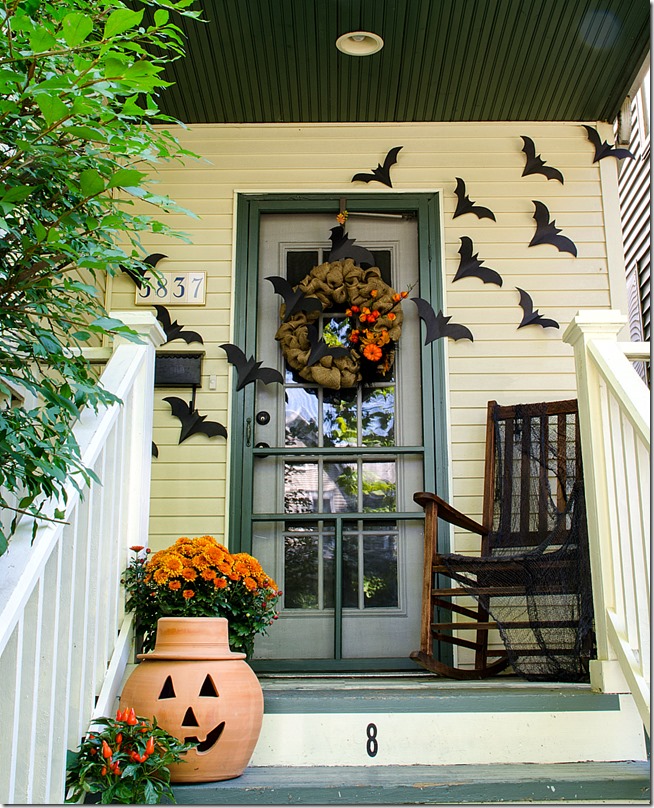 at the front door.
A front door with bats flying across the door …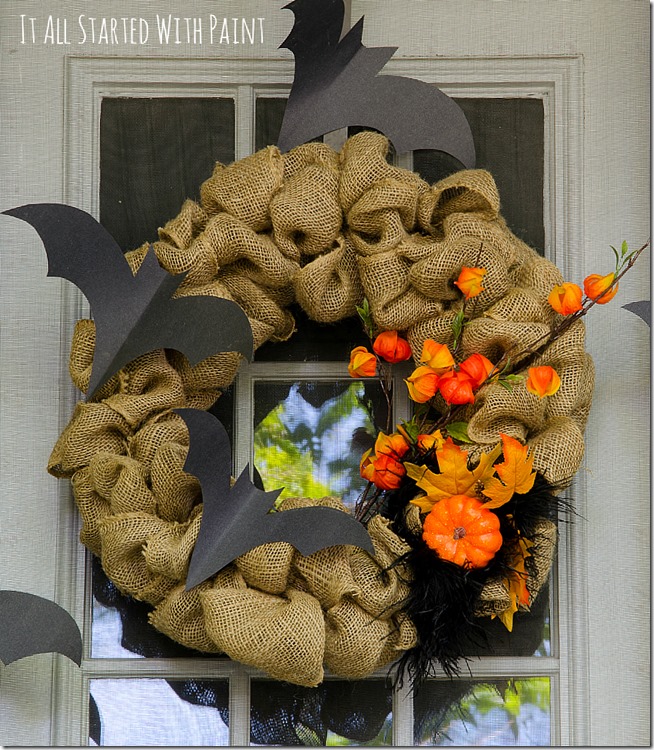 And remind me to tell you the tale of my DIY burlap wreath next week.  There may have been some swearing involved … 😉

But back to the story at hand.  A thrilling tale.  Okay, not so thrilling …
and not much of a tale.
You see, some blogger friends of mine were all like, hey, let's show off our Halloween decorations.
And I was all like, sure, sign me up …
and up I was signed.
After which I went, gulp.
Followed by a BIG GULP!
Clearly I couldn't just show off my front porch bats flying across the door decor.
So the outdoor décor made it's way indoors …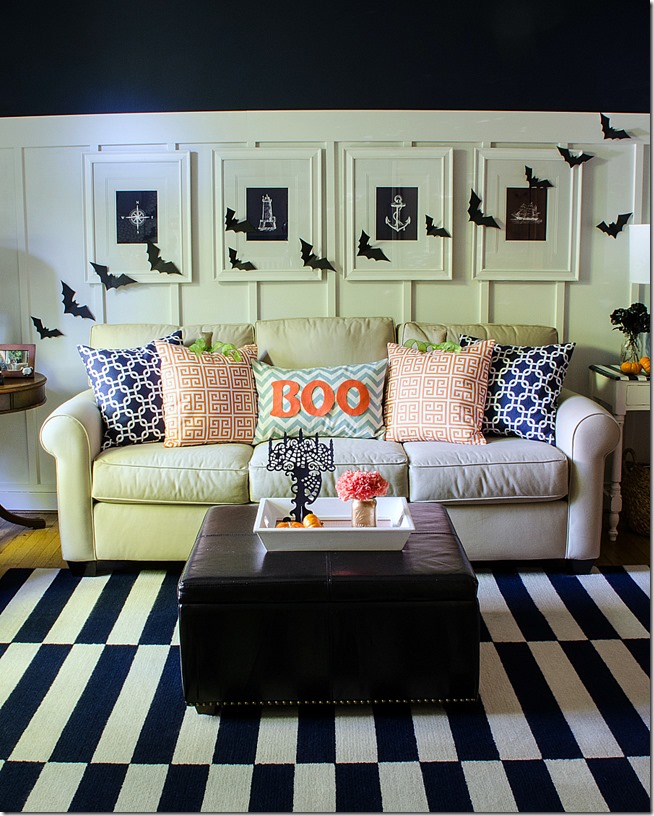 Literally.
It's a bat invasion.  They're in the living room …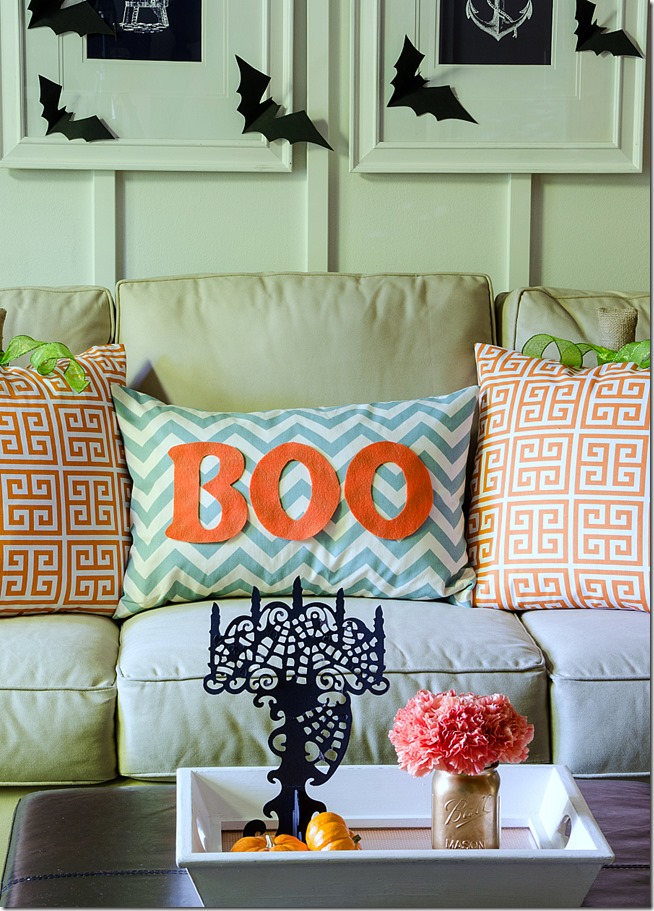 scaring my pillows.
They're over the fantel mantel …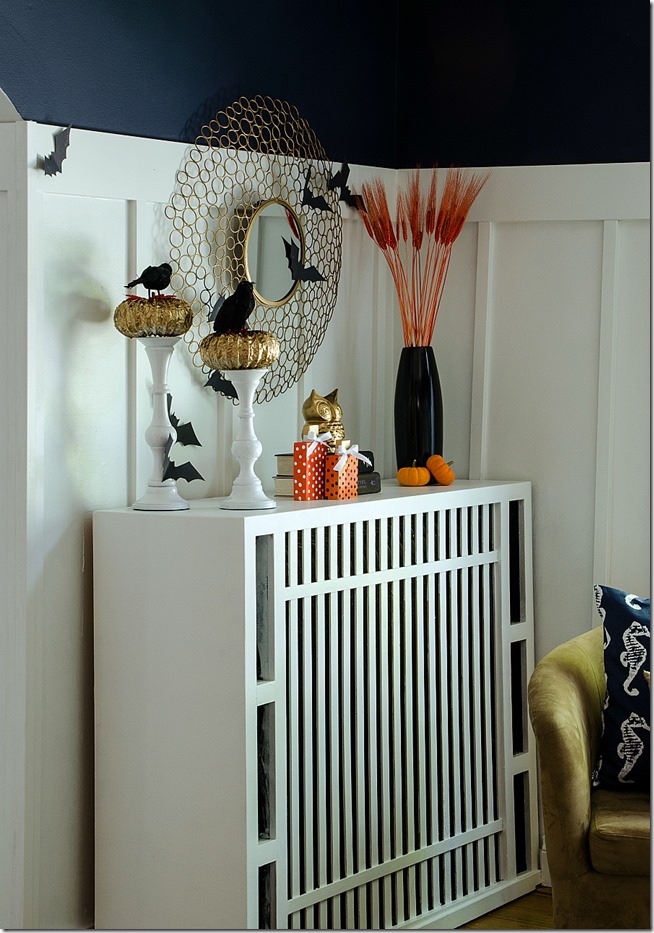 scaring my wood block pumpkins.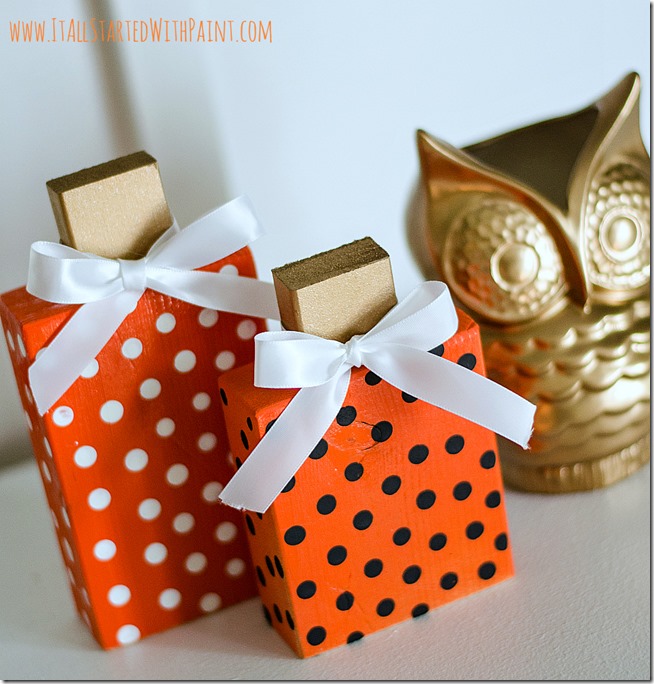 And my dryer vent pumpkins.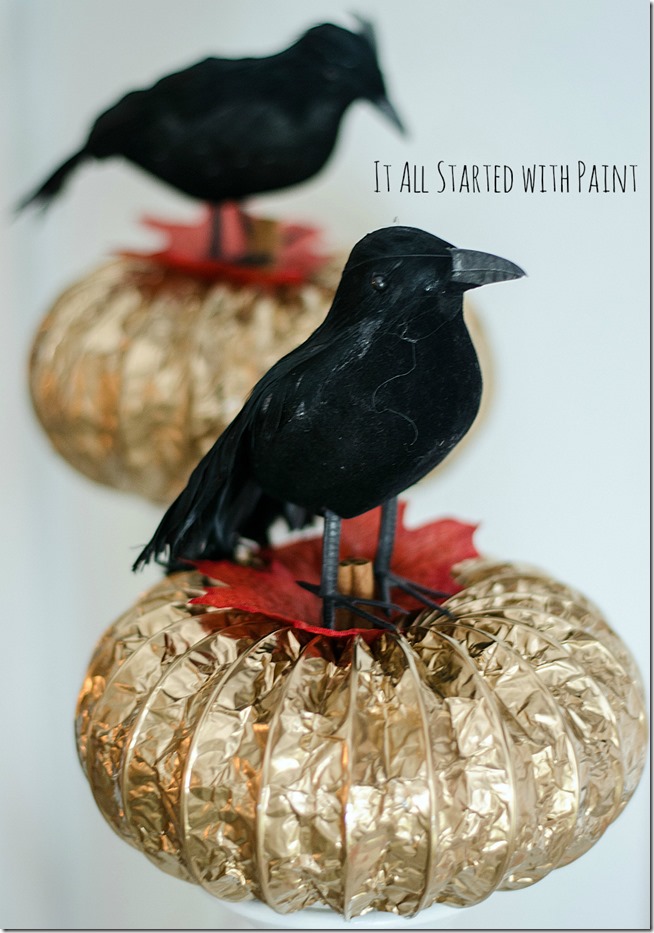 They're in my dining room …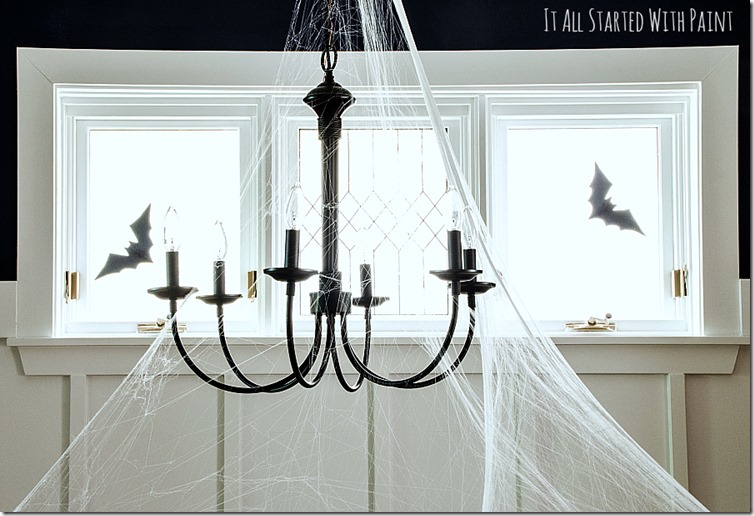 Scaring the dining room diners away …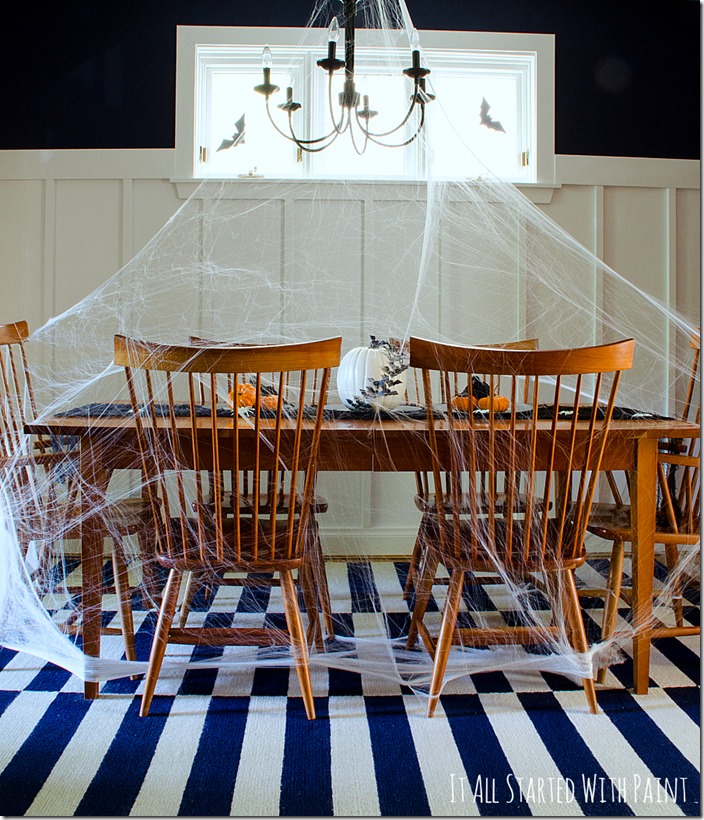 At eye level  …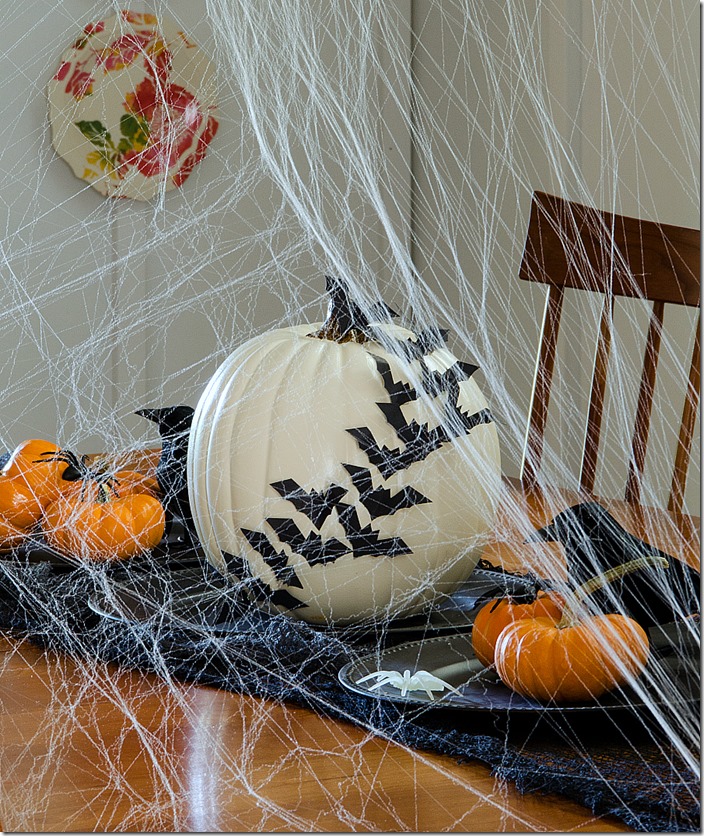 and beyond …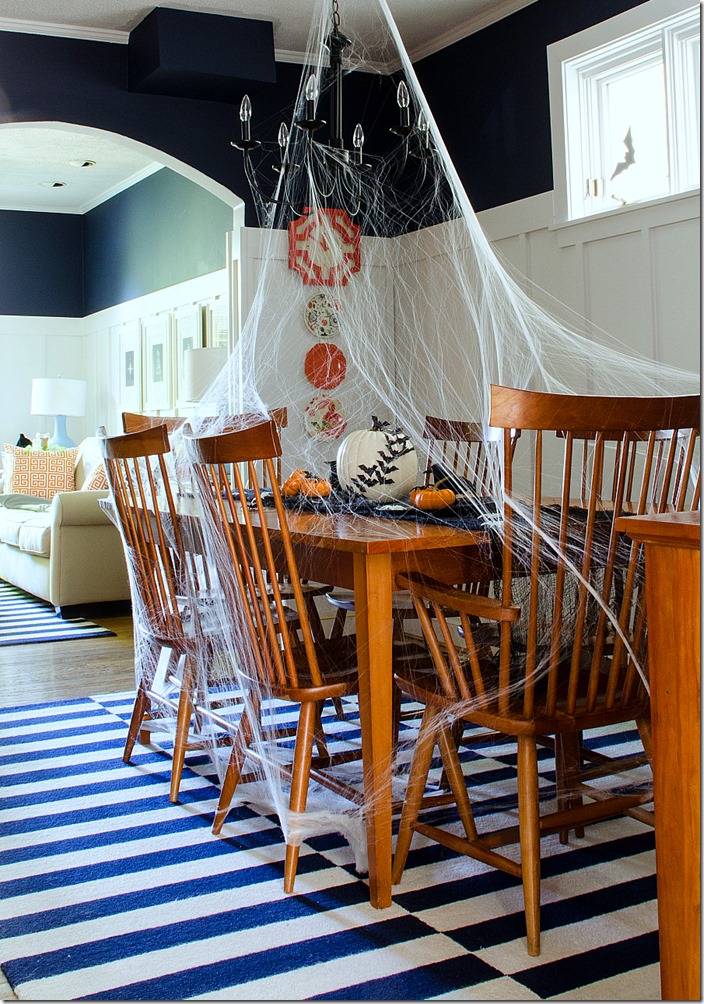 Those darn bats even turned my fake silk flowers black …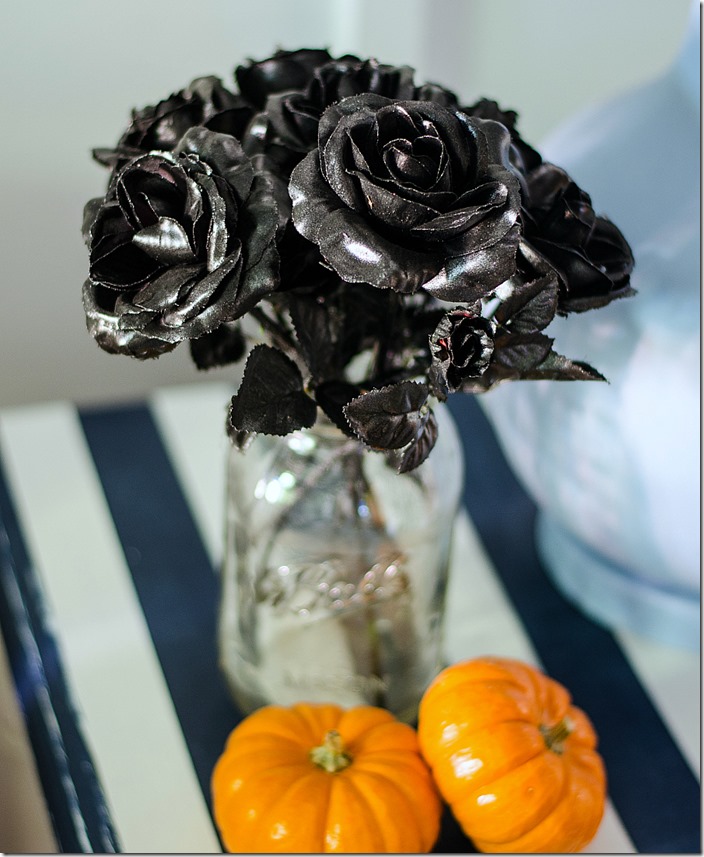 Wait, that's a good thing.  I am on a mission to eradicate fake foliage from my home …
Maybe those pesky bats are a good thing …

Oh, remember how this all started with my friends, like, wanting to share Halloween décor?  Well, like, they've been sharing.  And, like, here's the list of links to find their awesome Halloween decorating ideas …
Please visit the following Blogs on these days:
Wednesday, Oct 9th:
Thursday, Oct 10th
2) Debbiedoo's
Friday, October 11th
2) Circa-1929
Be sure to stop by and, like, like them all!

P.S.  Here's a link to the stencil I used to make the bats.  Just click here …
P.P.S. I completely forgot to share my Halloween mason jar creations. Here they are …

1. Candy Corn Mason Jars;  2. Mummy Mason Jars;  3. Ghosts in Jars
You might also like …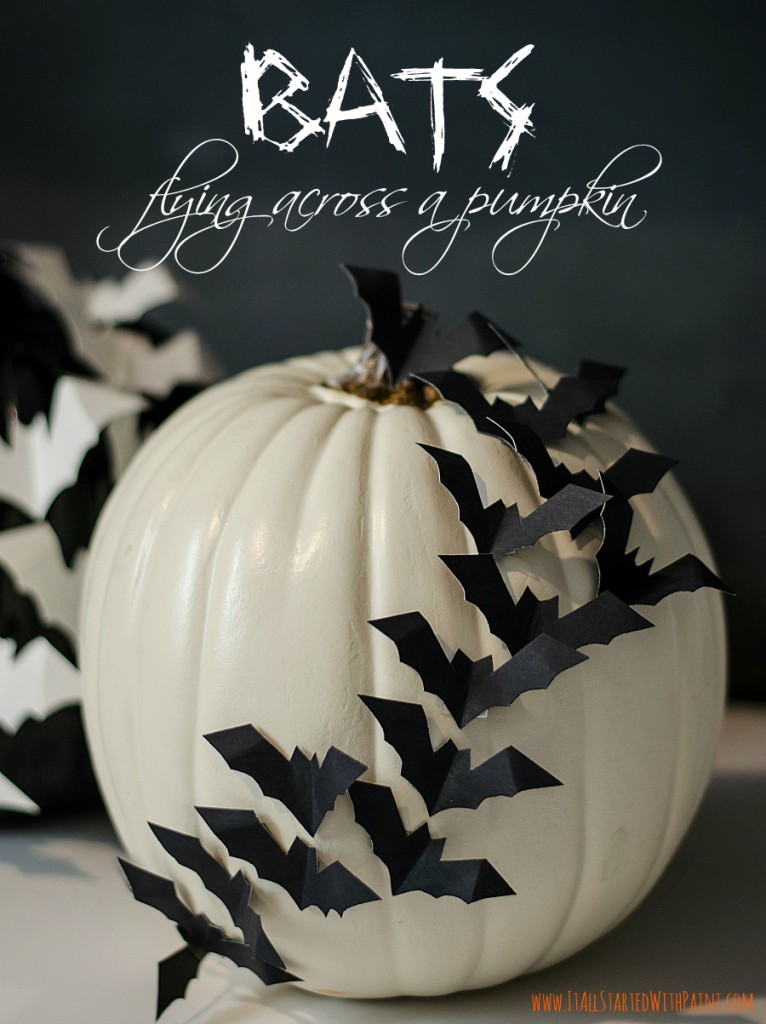 No Carve Bat Flying Across Pumpkin (click here)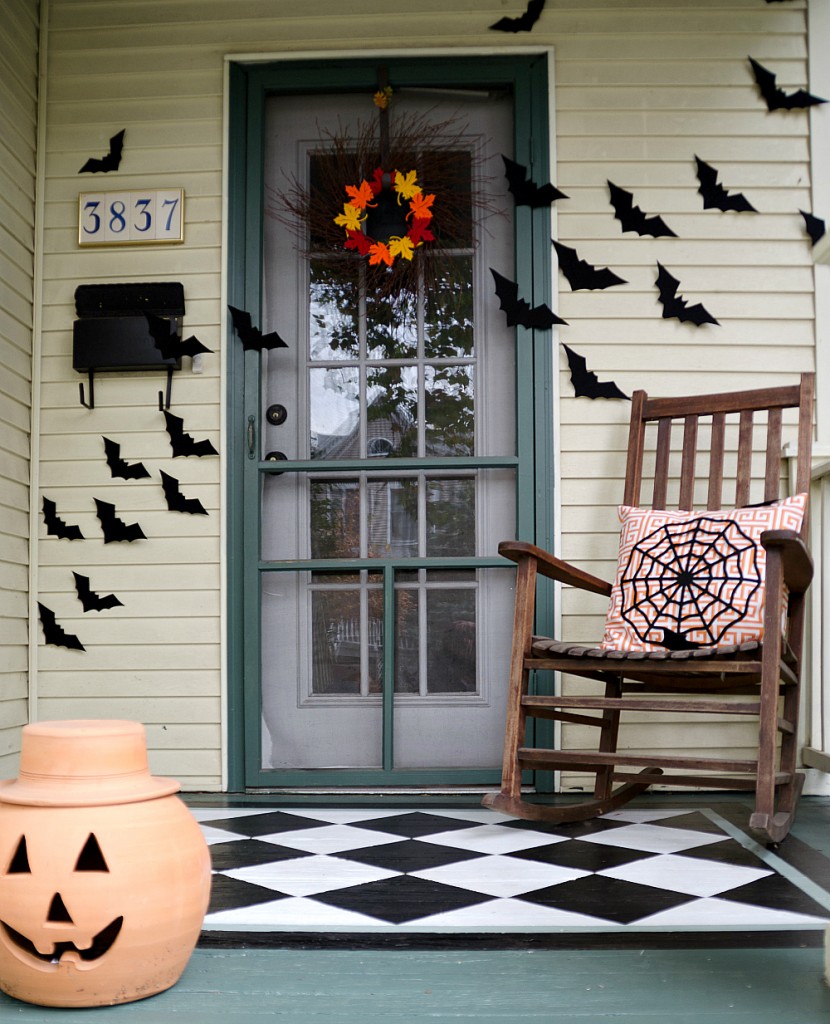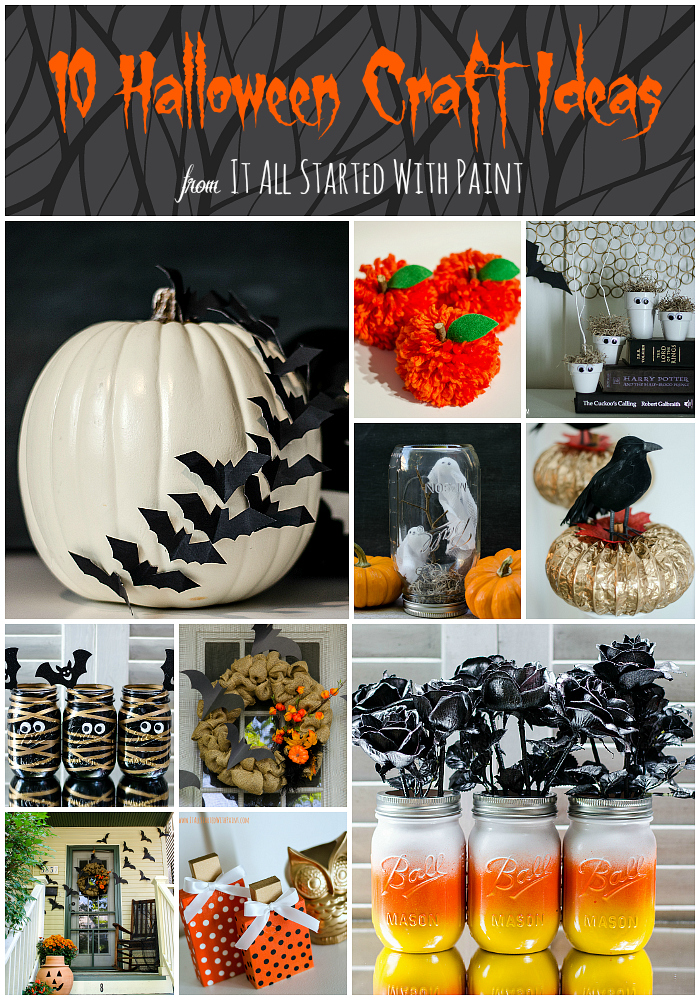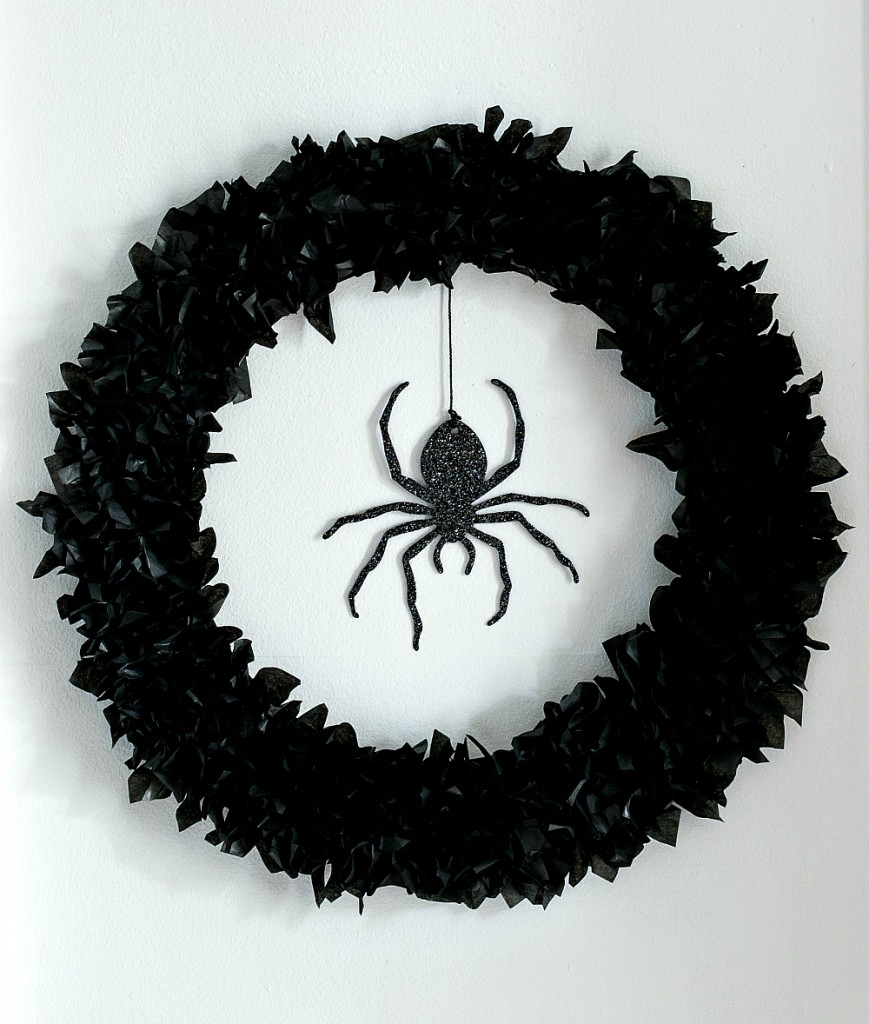 Want to keep up with my projects?
It's easy. Get it all started with paint delivered to your email inbox: