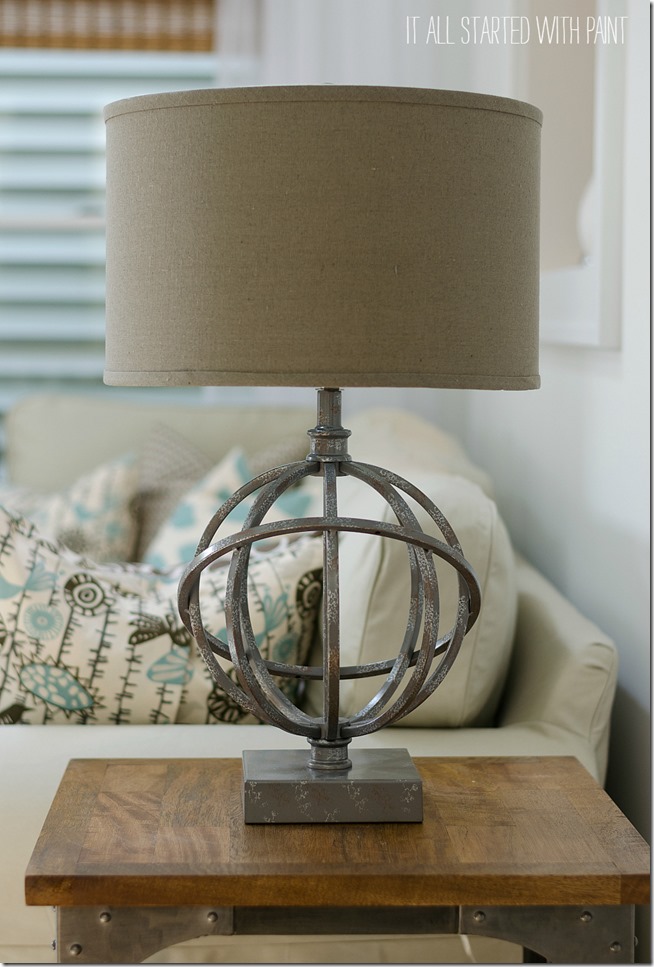 I'm vignette challenged.
I like to pretend I prefer clean lines. Uncluttered table tops. It makes it easier to clean, I tell myself. Over and over again. But the truth is, I just don't have what it takes to vignette ..
 and, yes, I just used the word vignette as a verb.
I admire – okay, envy – those who are gifted with the vignette gene. I drool over their perfect compositions. Marvel at the ease in which whip together a pleasing table top or bookcase. Mixing together colors and textures and shapes. In threes. Or fives. But never, ever an even number.
And then I wonder: Where in the world did they find those cute pieces used in their perfectly appointed vignettes? Pieces in different textures and colors and sizes. Birds and jute-wrapped balls and paper-covered books. And those metal spheres …
where oh where did those vignette mavens find those metal spheres?
And then I have to ask myself: If I did happened to get my hands on some of those amazing, coveted metal spheres, would I even know what to do with them?
Not to mention the resulting never-ending ridicule from my husband and children about the spheres. Asking what purpose they serve. And I'm pretty sure there would be some sphere-related shenanigans.

So when the lovely folks at Birch Lane contacted me and opened up their fall catalogue to pick out some home décor for my home (within reason, of course), I was immediately drawn to these lamps. The Lambert Table Lamp …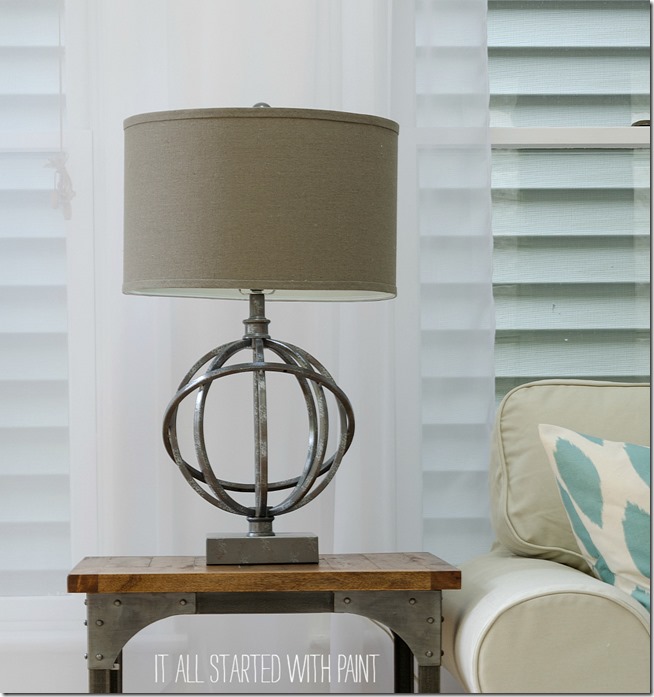 with metal spheres …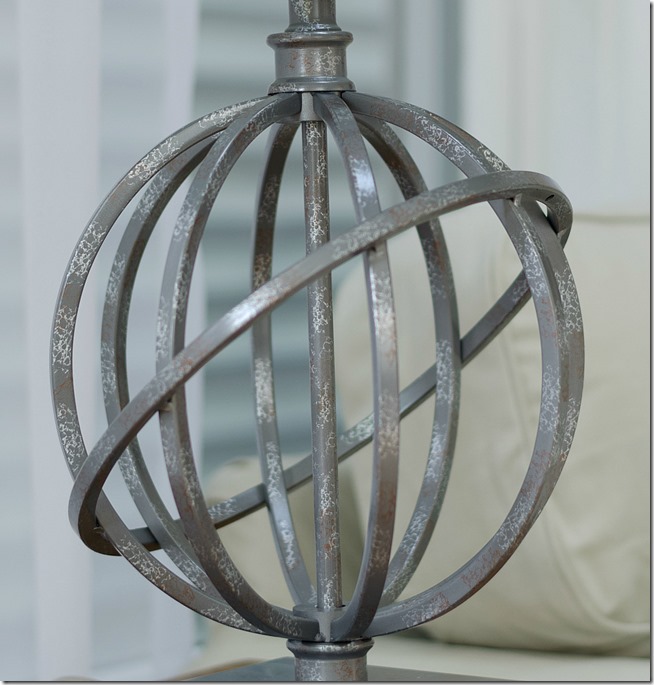 The answer to my vignette-challenged-sphere-envying dilemma!
This lamp comes with a built-in vignette. All I needed to add was a super cute table to set them upon …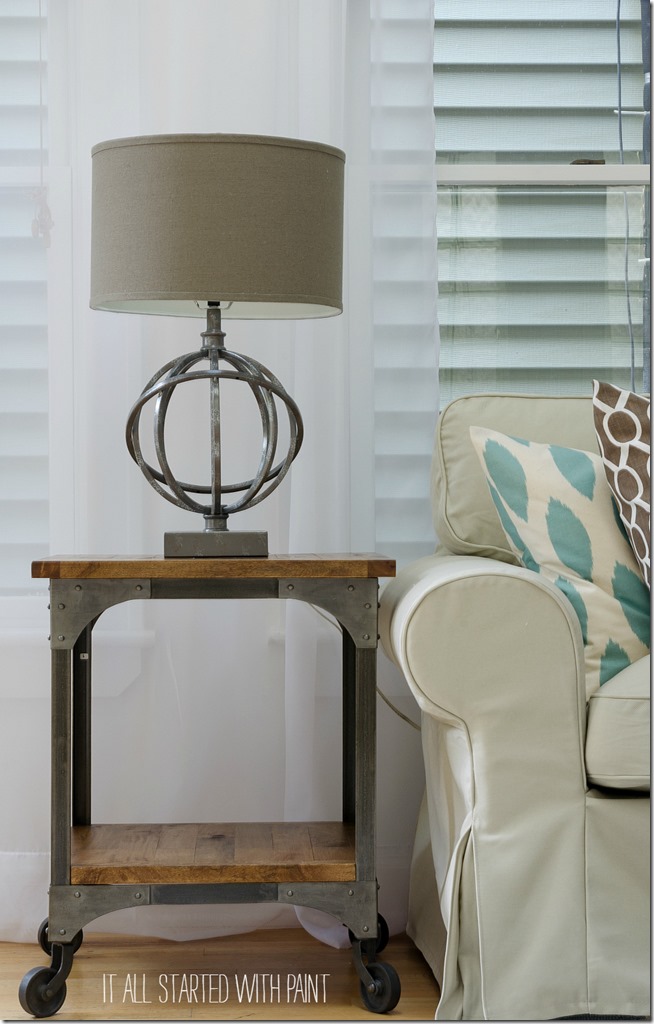 and, unlike vignettes, tables I can do. With confidence.

Linda
Source: Lambert Table Lamp at Birch Lane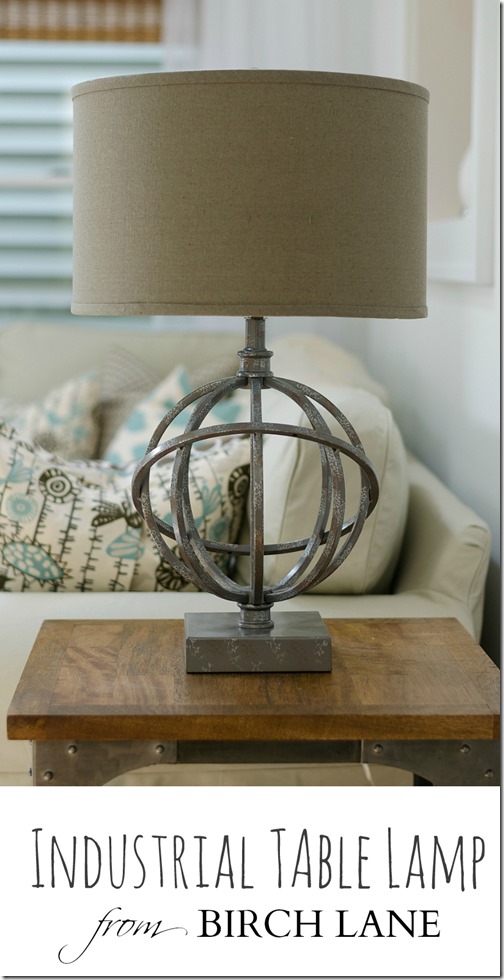 Sending out a huge thank you to Birch Lane — a new home furnishings line with fresh and traditional pieces at an attainable price point — for reaching out to me with this fabulous opportunity. And while they did provide me with a pair of those super cool industrial-look-built-in-vignette table lamps, all opinions about how super cool and vignette-y they are, are my own.