March Calendar Page Printable – Free Calendar Page March 2018.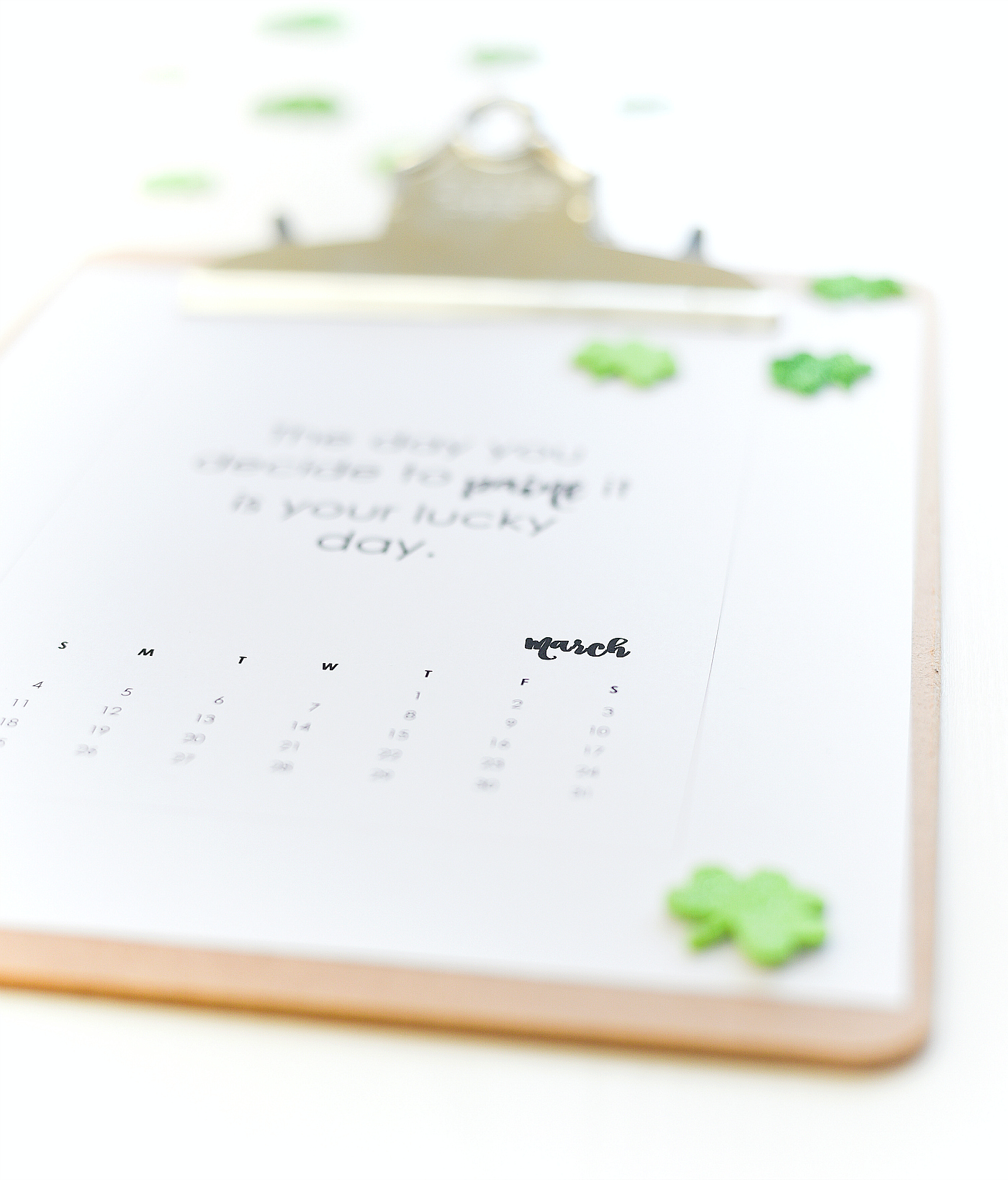 Well, hello there March.
Where did you come from?
Wasn't it just February 1?
Wasn't I just bemoaning the start of a month traditionally filled with cold, gray, snowy/rainy/sleety and dreary days?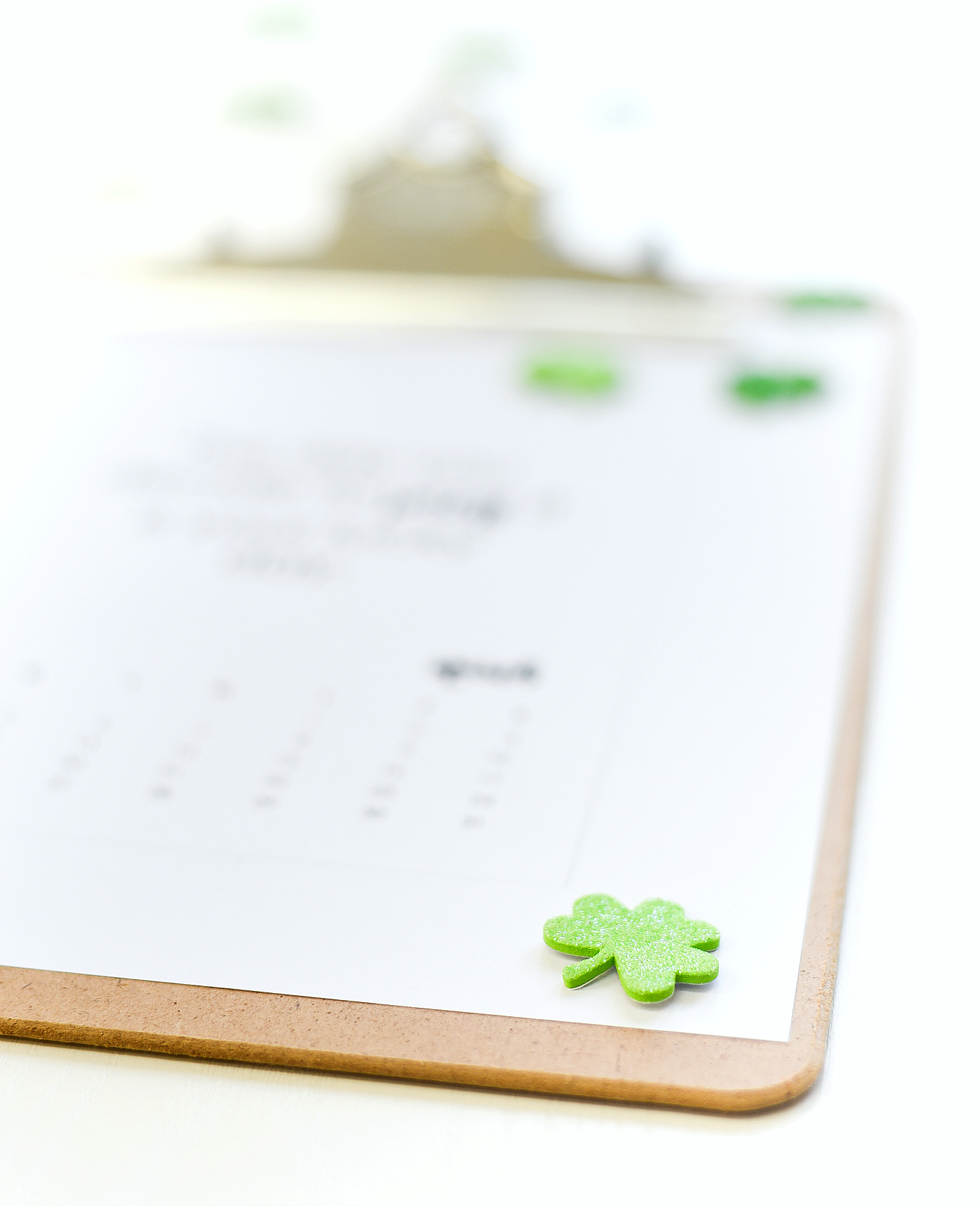 And then here you are. Showing up last week on my doorstep all shiny and new. All sunny and warm(ish) and snow melty. With nary a raindrop in sigh.
Now, I have to tell you March: We have high expectation of you.
The pressure is on ….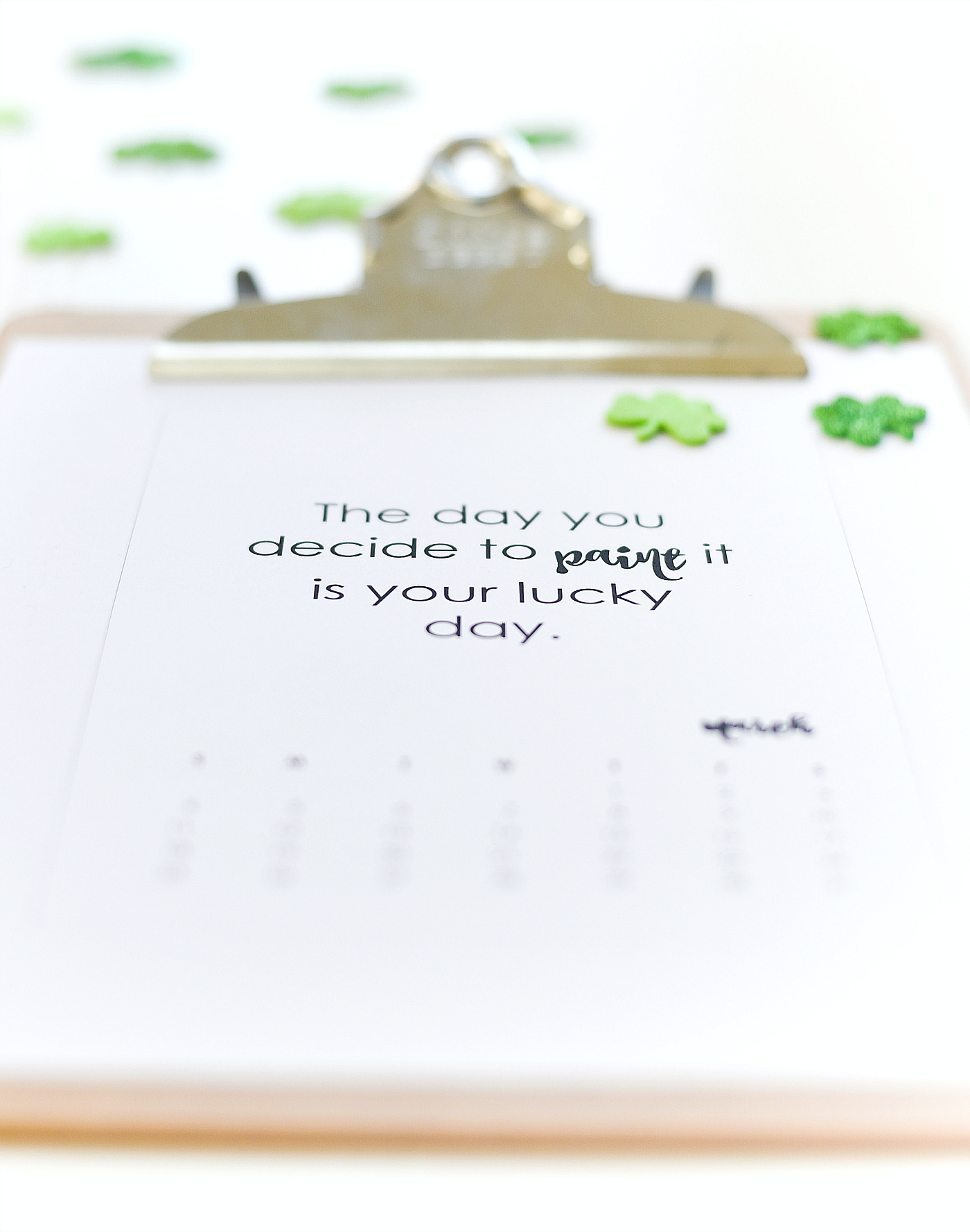 First (and most importantly) you usher in the start of Spring. Filling our heads with dreams of blooming flowers and warmer temperatures. Shedding coats and scarfs and snowboots for jean jackets and cardigans and flip flops.
Oh, and we are itching to sip wine, eat great food, and people watch at an outdoor café,
And we are counting on you March to make all this happen. On the 20th. Though we wouldn't mind if you can make that happen sooner. 😉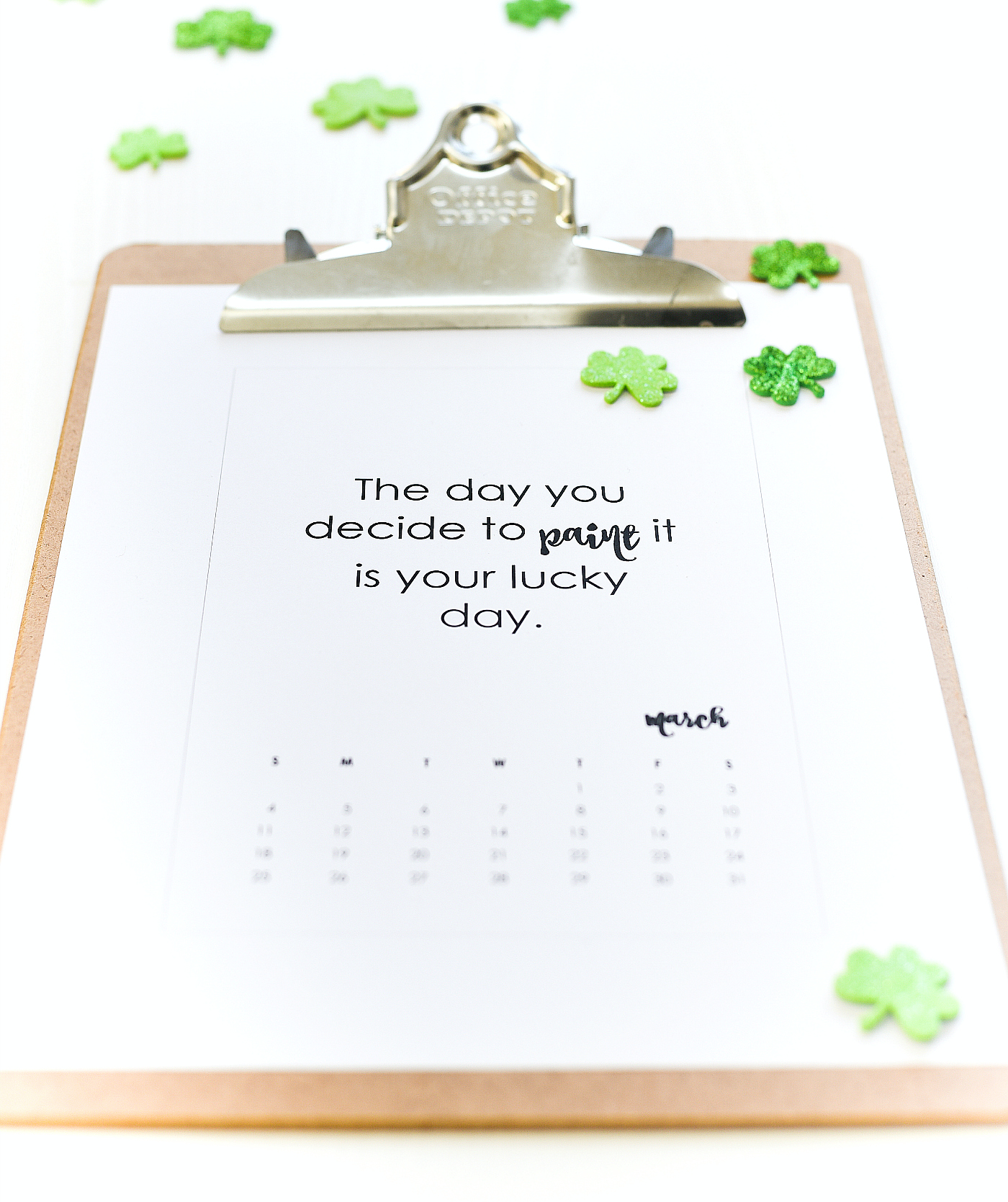 And then there's the whole shaping up for summer thing. March … with your Spring dreams of sun and warmth … you also usher in those dreams of our fit and toned bodies romping on the beach this summer.
Okay, I'm too old for romping. More like slow walking and sitting with a good book in a chair with my feet dipped in the surf.
Either way, bathing suits are involved. And we all know bathing suits are unforgiving.
So with the onset of March begins a renewed and reinvigorated exercise and healthy eating regime.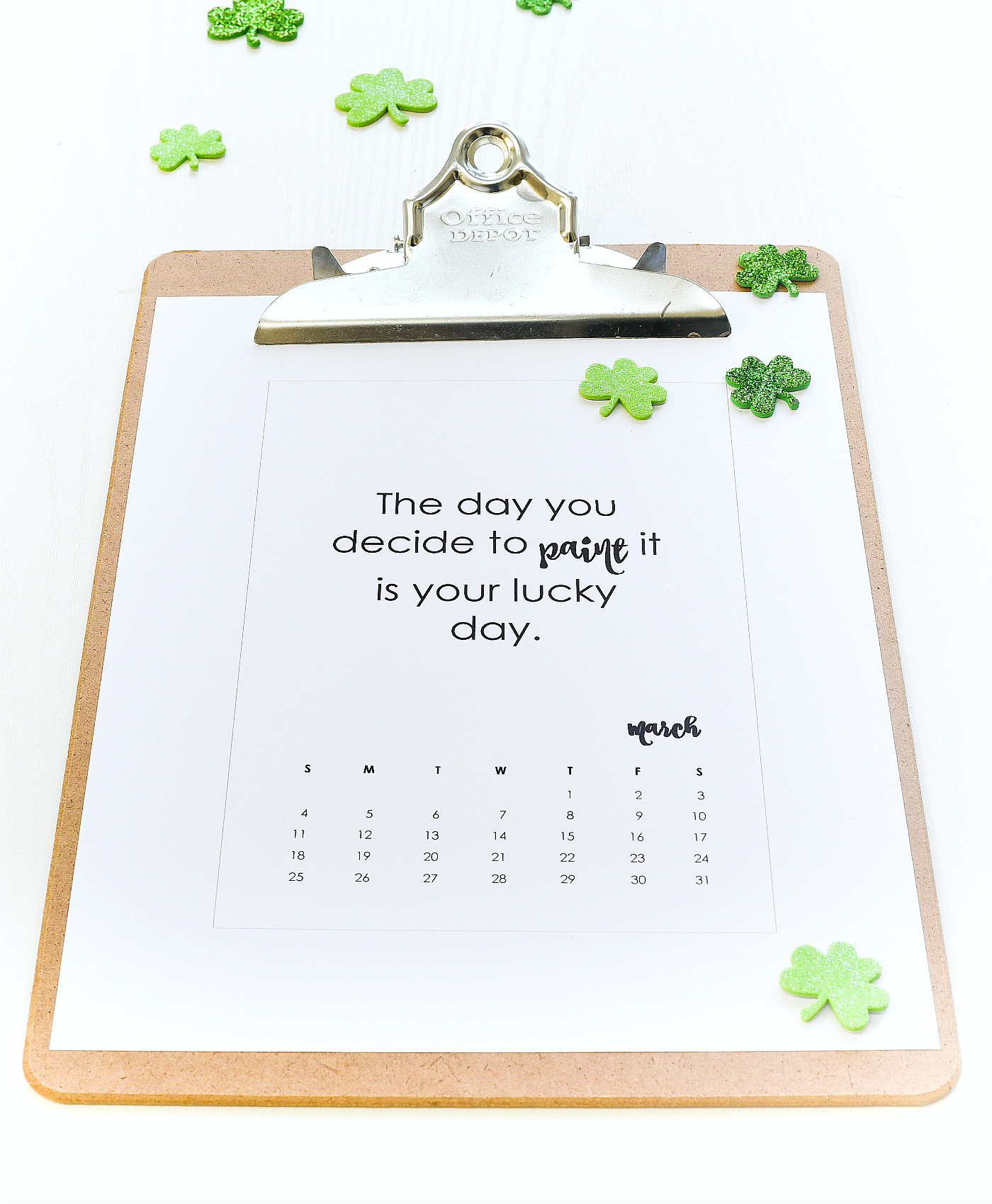 See March? I told you we expect so much of you.
Granted, you have a few weeks to get your you-know-what together. To shed your "in like a lion" ways. We're so looking forward to "out like a lamb" ….
and to help you count down to the all-important 20th day of the month, I've made a March Calendar Page Printable. It's FREE. It's easy to download. And, like January and February, it's paint themed (this time playing off an old Japanese proverb) …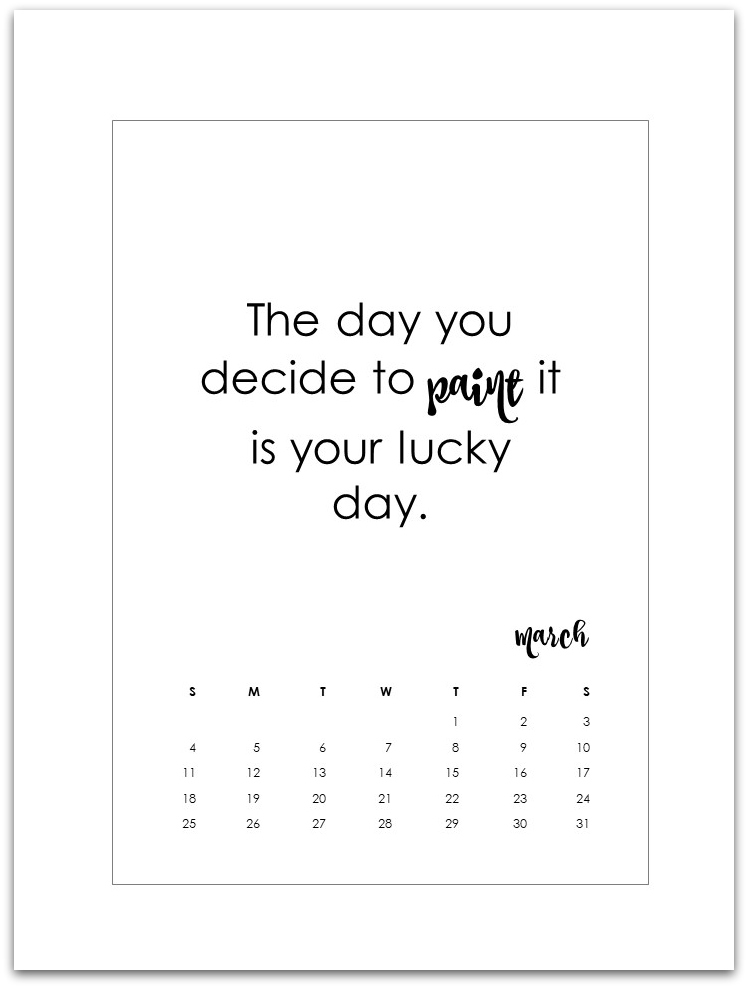 Click here to download & print the March Calendar Page Printable for 2018.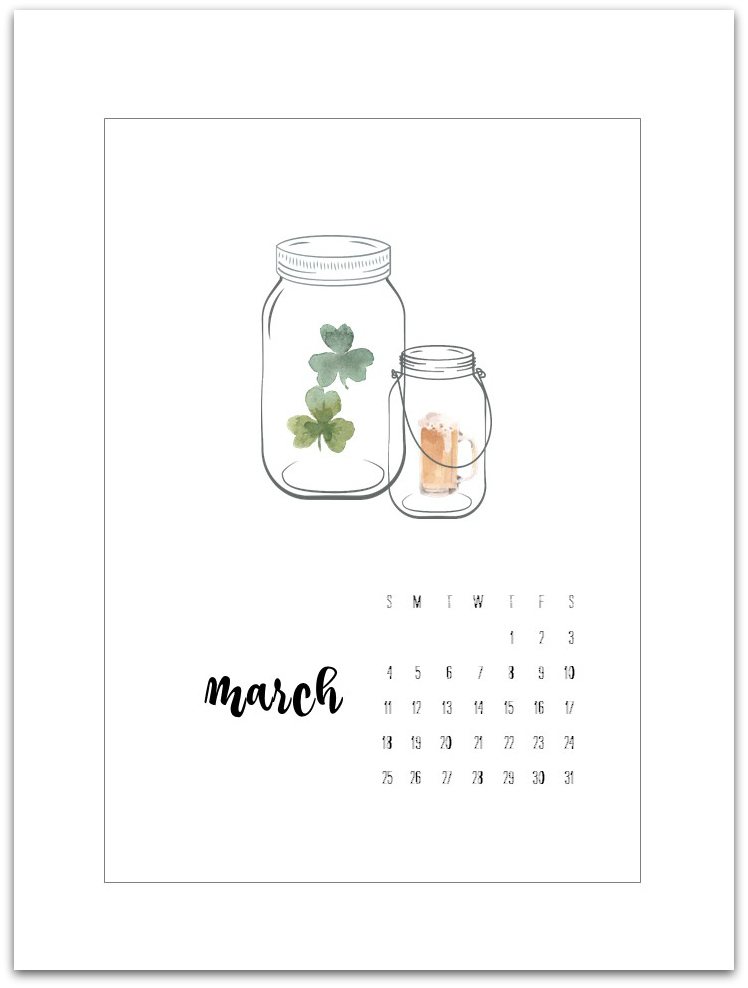 And if you prefer to count down the days on a calendar page featuring a mason jar theme, you can find the download link for the March Mason Jar Calendar page at my other blog, Mason Jar Crafts Love. Just click here …