Mason Jar Desk Organizers – Easy Mason Jar Craft to Get Organized!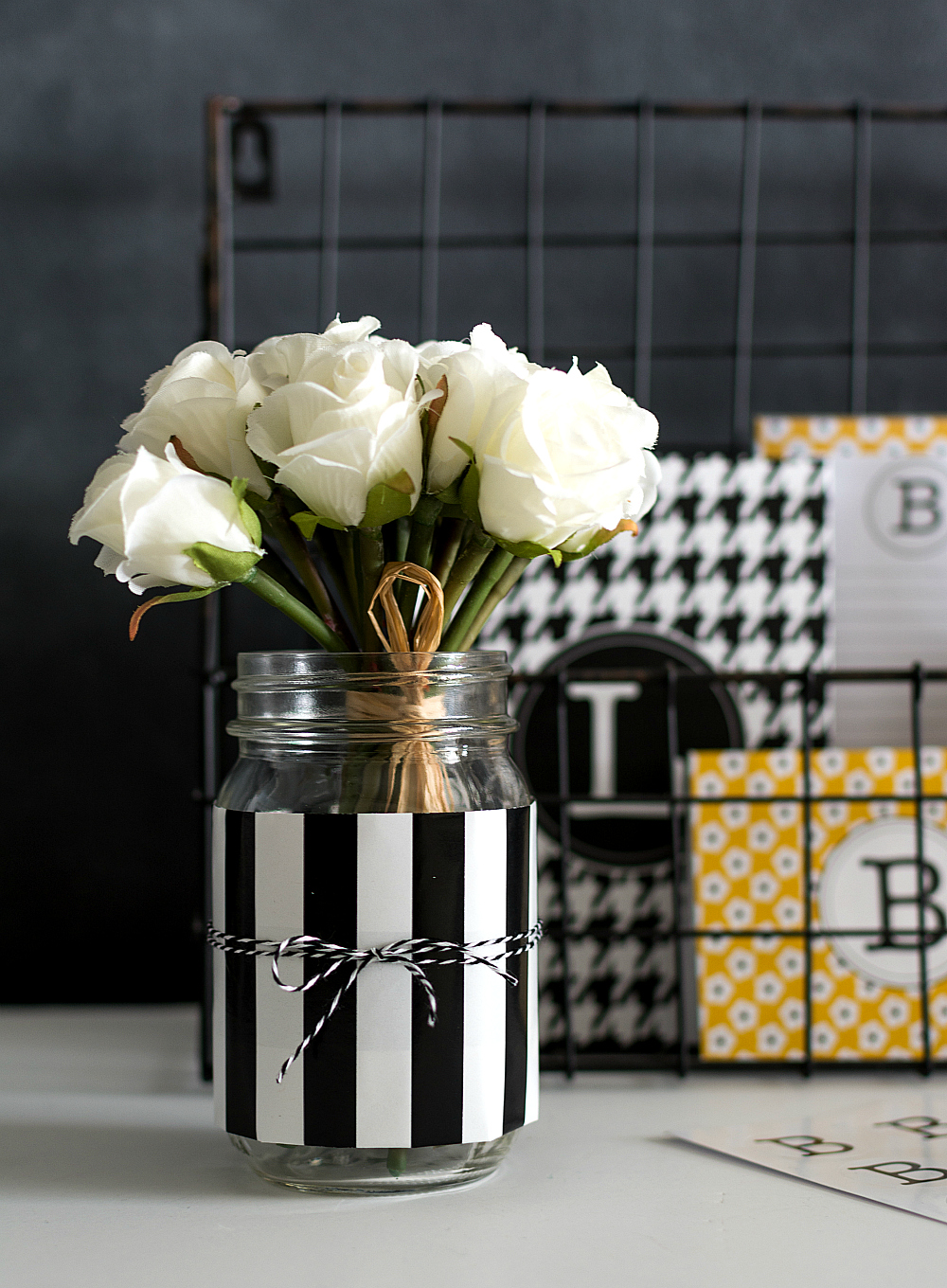 Well hello there 2016.
Yes, yes, I realize it's 19 days and counting into the New Year. It's true I've been slow to accept your arrival. Some would even say I'm in denial …
There were no champagne toasts at the stroke of midnight. No flurry of texts to family and friends wishing them a happy one on January one. No FOMO-inducing Facebook and Instagram posts with hats and horns and over-sized 2016 glasses shared.
And here on the blog, there was no ringing in the New Year with a 2015 year in review or top 10 posts or Word of the Year …
or even a look ahead at all the amazing things I plan to accomplish in 2016 (fingers crossed).
But as much as I ignore you 2016 …
as much as I turn my back on you
… you will not go away.
Leaving me to reluctantly accept the passing of another year. With a caveat. I'm not going lightly.
There may even be some kicking and screaming. 😉
So I thought I'd ease into 2016 with an super easy desk organization idea. Using mason jars. And wrapping paper. To create mason jar desk organizers.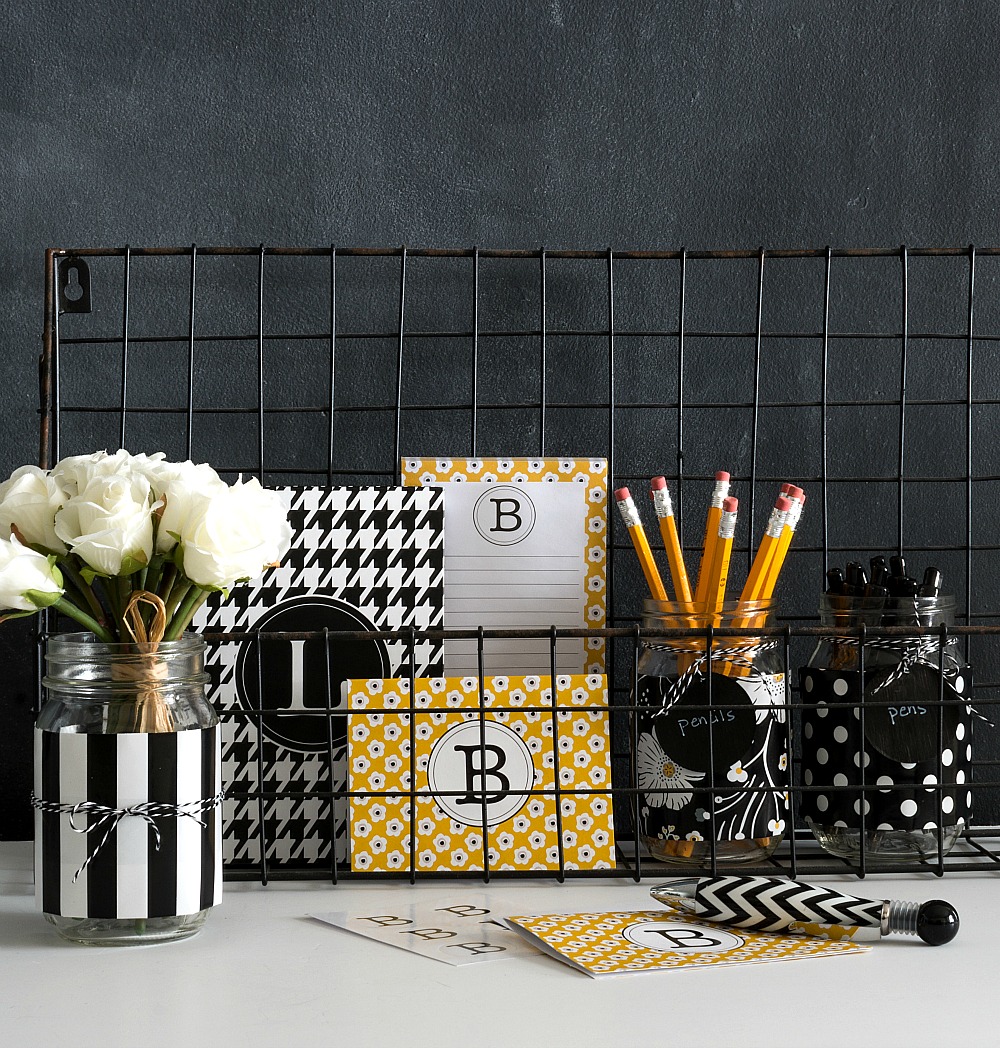 I'm mean, this is so simple that I'm almost embarrassed to share a tutorial. But I will. 🙂
How To Make Mason Jar Desk Organizers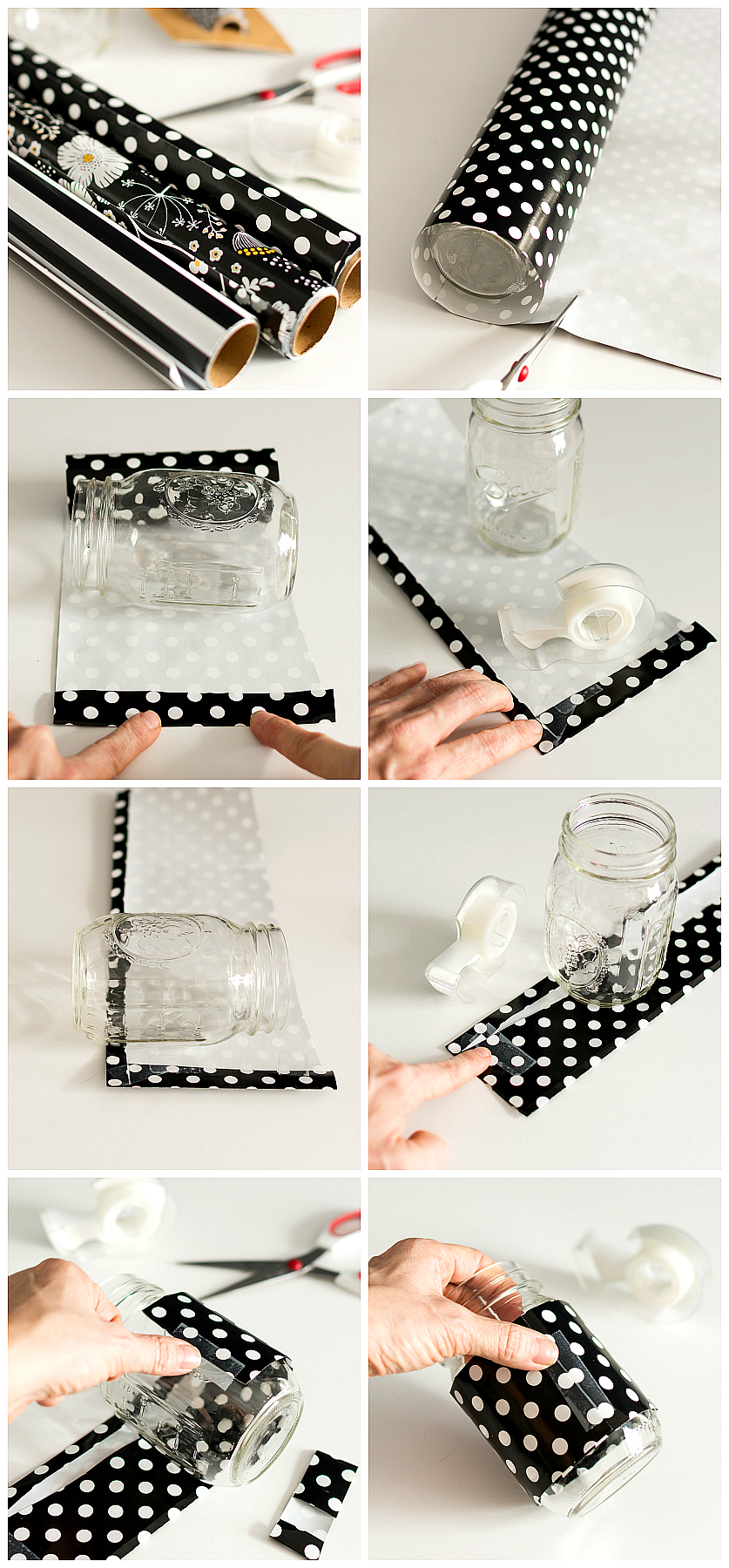 Materials*
Ball Regular Mouth Pint Size Mason Jars
Gift Tag
Scissors, Tape
*some affiliate links included.
It's pretty self explanatory. And all started with wrapping paper I found at Michael's bargain bins. You know the ones. The ones that greet you — and distract you — when you first walk into the store. And then you find yourself throwing that carefully composed "to buy" list to the floor and start stuffing your basket with all those pads and pens and mini mason jars and teeny tiny bows …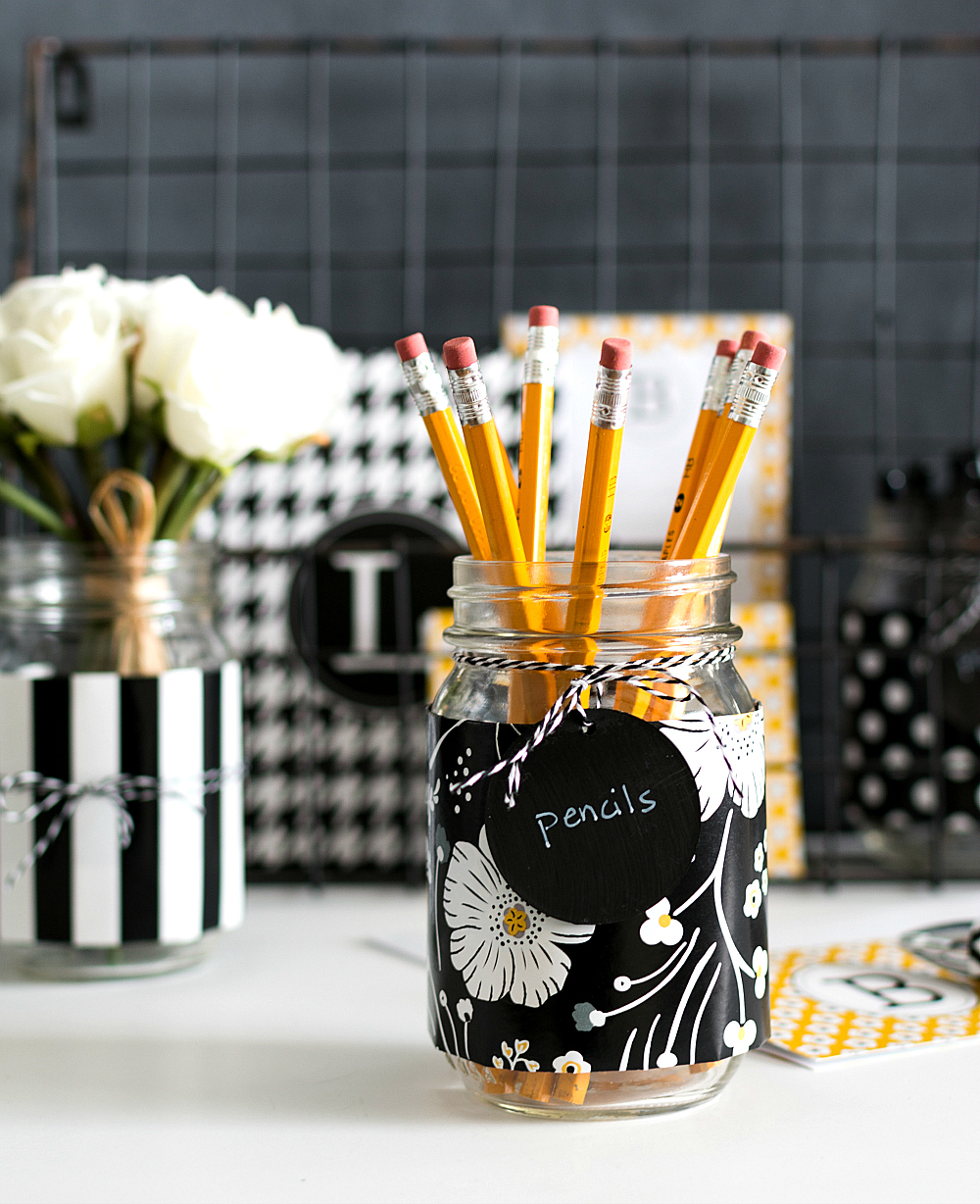 Finish it off with some baker's twine (also found in those Michael's bargain bins) and a chalkboard tag (it's just a cardboard gift tag left over from Christmas that I painted with chalkboard paint).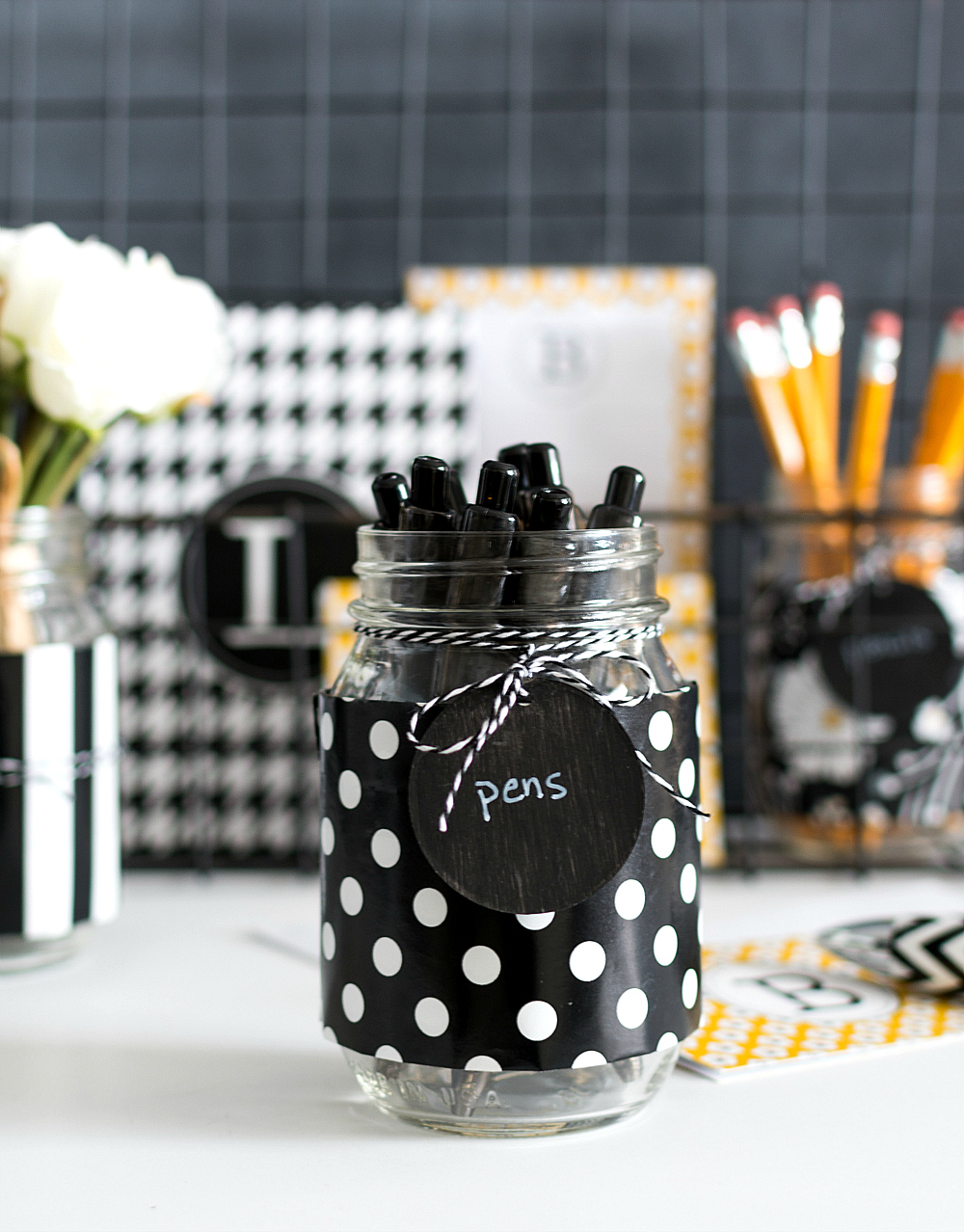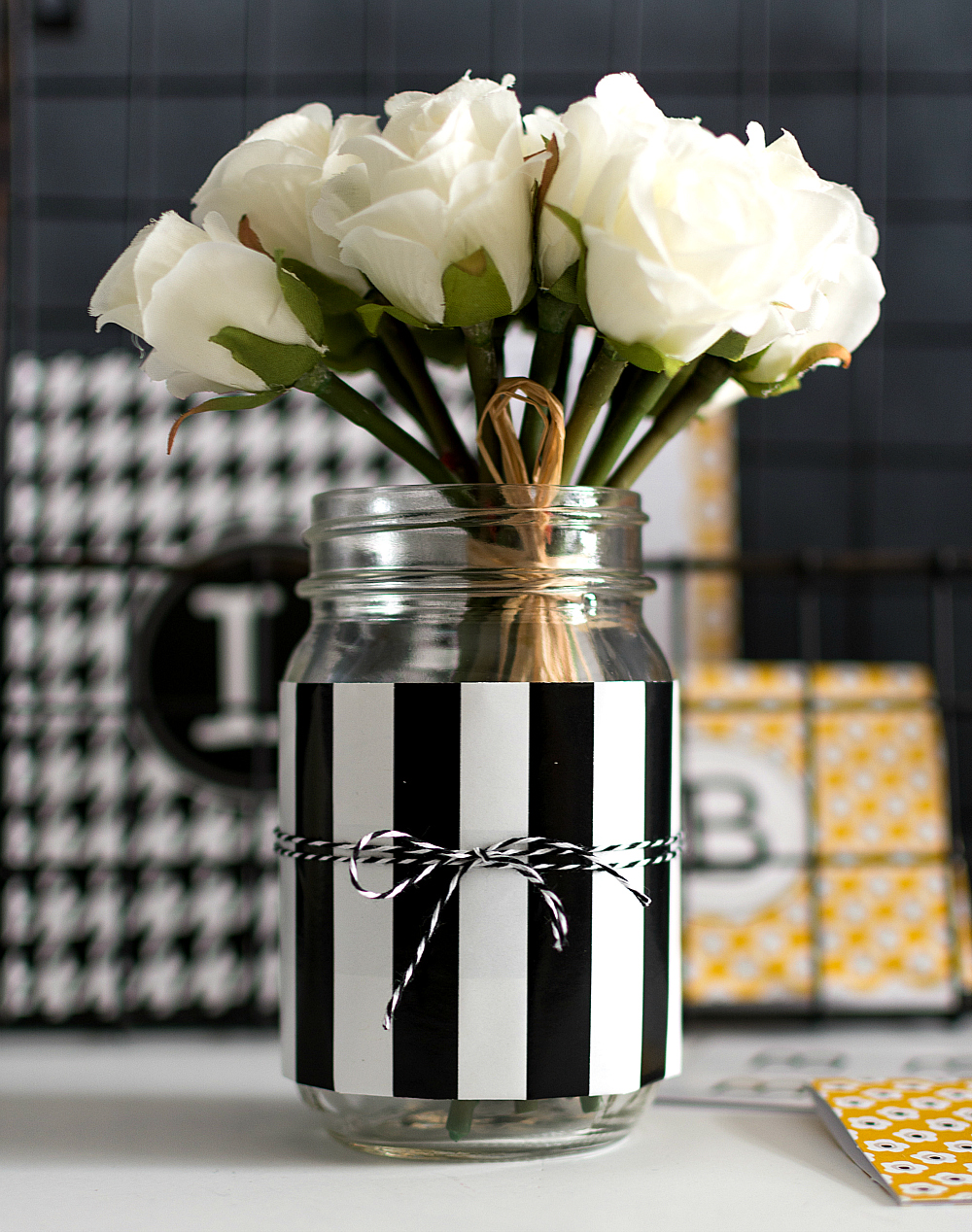 I especially like how you can just change it out with your mood. Or the seasons of the year …
well, that is if you've accepted the New Year. Me? I'm still on the fence …
🙂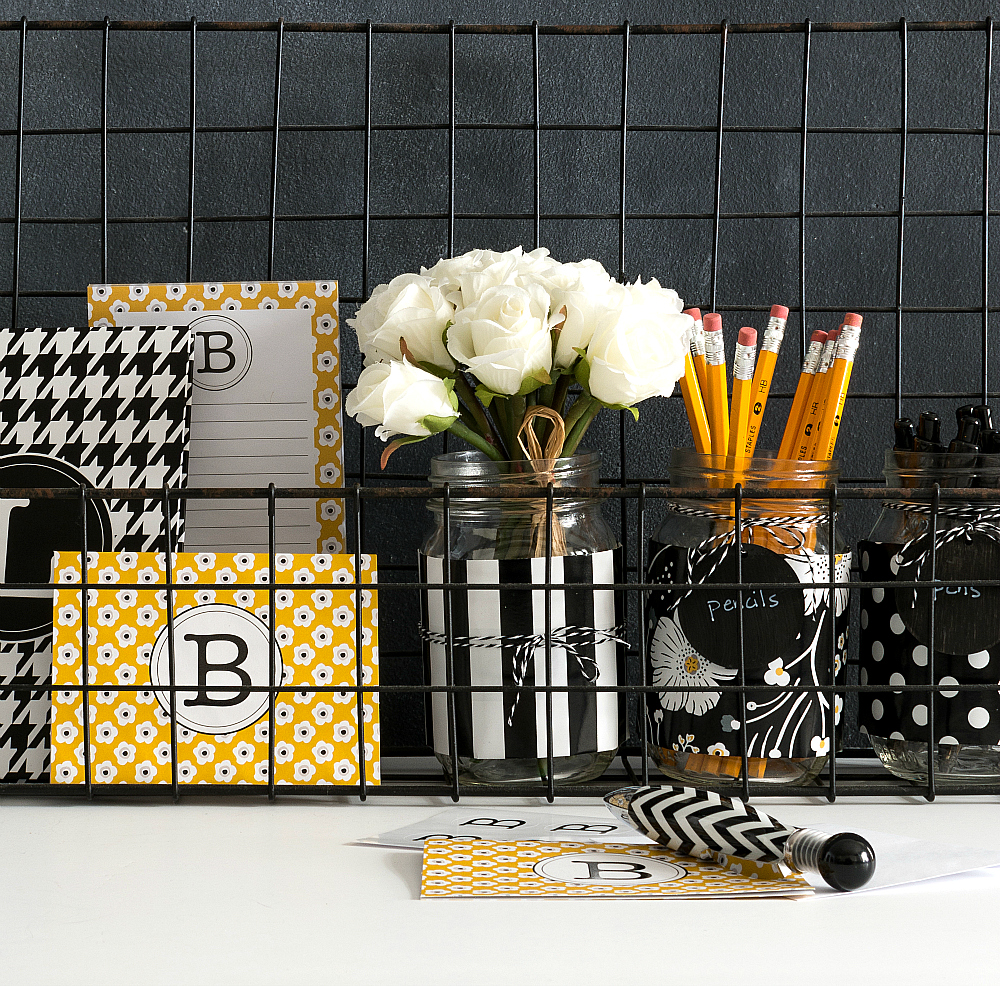 Any and all pins of the Mason Jar Desk Organizers image below are greatly appreciated!

P.S. While I've been slow to gear up Paint projects, I'm on a roll at Mason Jar Crafts Love. Here are a few of my recent original projects I've posted on the other blog …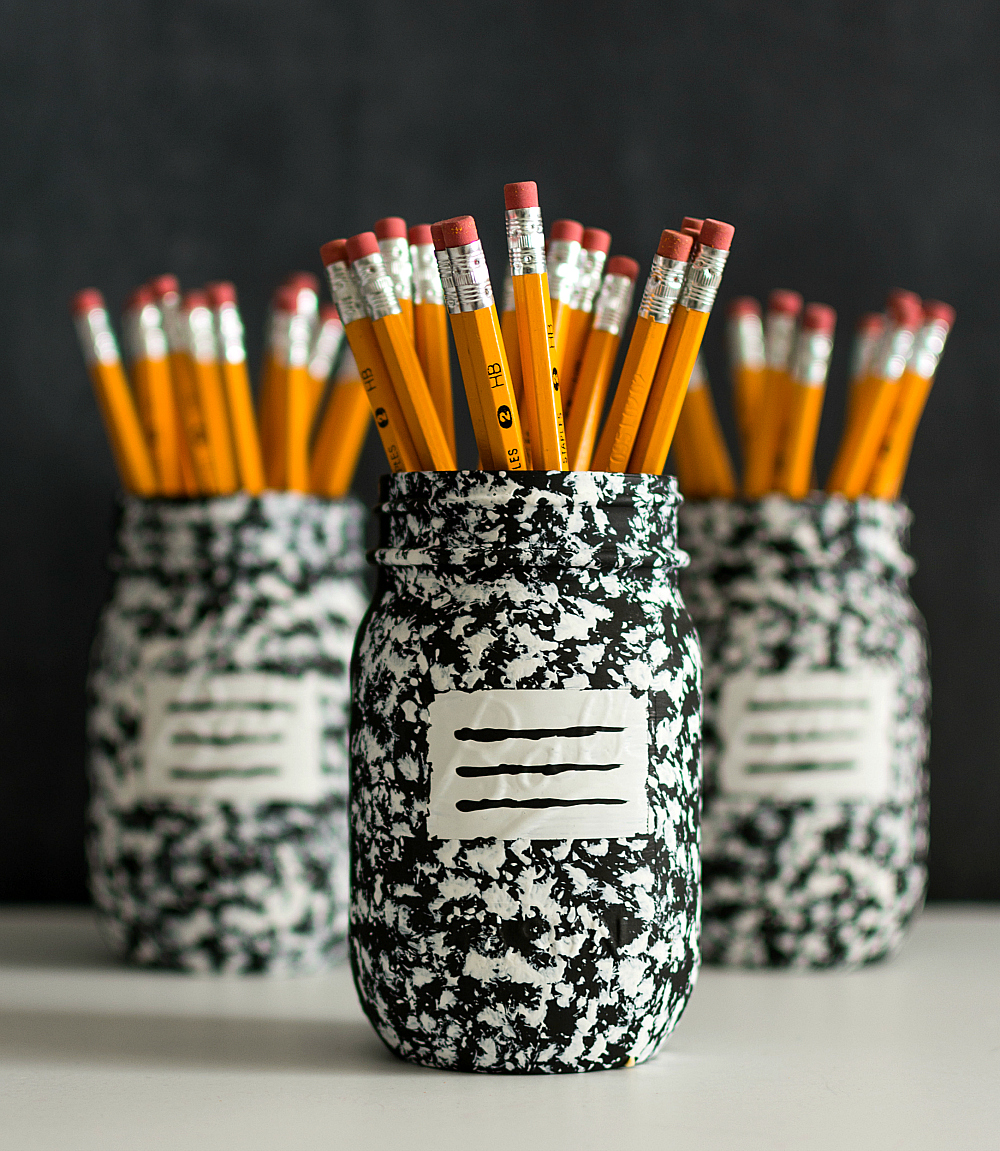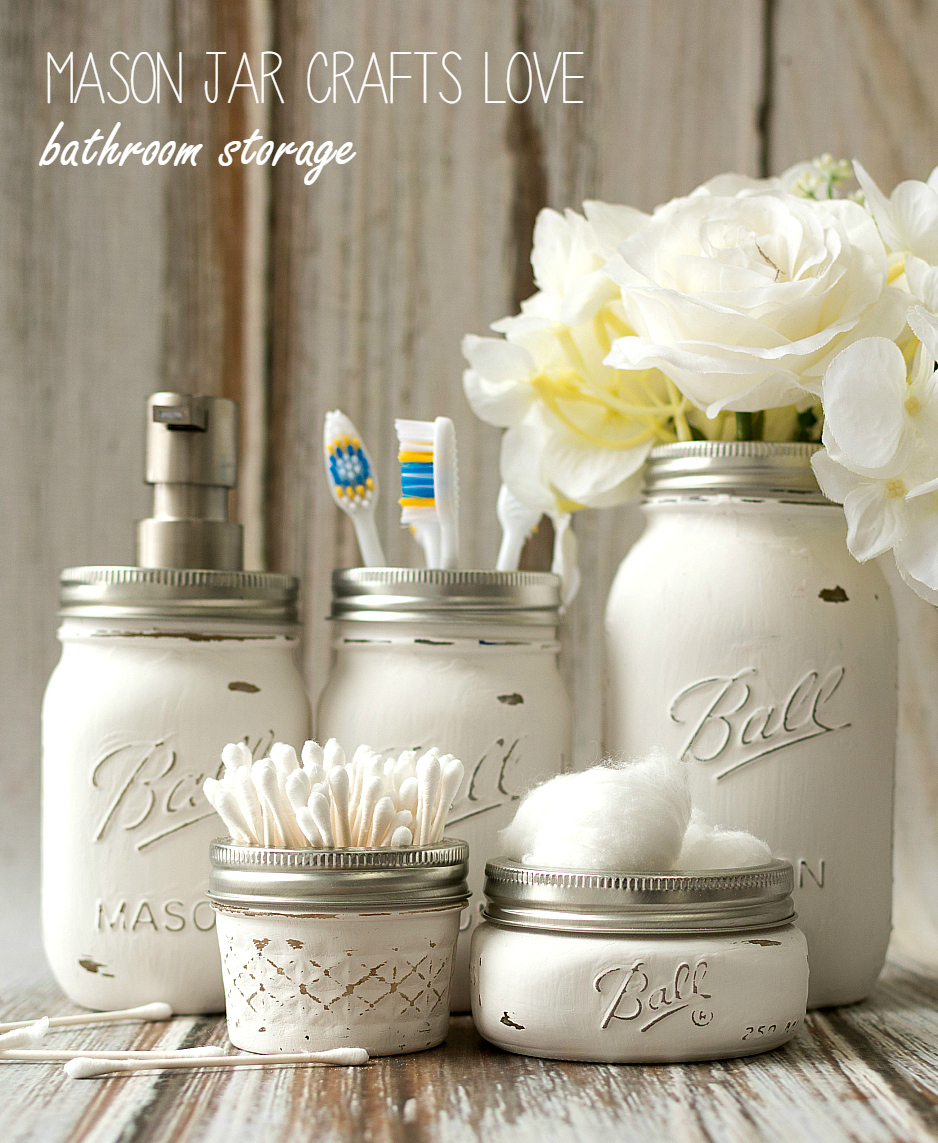 Mason Jar Bathroom Organizer Set
Free Printable: Mason Jar Spice Labels
For all my mason jar projects, check out my Mason Jar Project Gallery {click here} …