Have you heard about the demise of Hostess? The uncertain fate of the Twinkie and the Cupcake and the Ho Ho? And all that Hostess hoarding madness?
When I first heard of the union strike at the Tinley Park plant, I brushed it aside. Made a joke with my son. Figured that the shelves might be bare for a week or so while all the haggling took place behind closed doors. I didn't realize then the extent of the company's troubles …
You see, I actually visited that Tinley Park plant. Was given a rare tour — complete with hairnet and latex gloves — of the inner workings. And was presented with freshly-baked-right-off-the-line Ho Hos and Twinkies at the end of that tour. Did I mention they were freshly baked? Still warm to the touch??
Mmmmm …
This all happened many years ago when Hostess was a client. However briefly. I think there may have be an anniversary involved. A big one. I can't remember the details.
But I will certainly never forget the smell and feel and taste of that freshly baked Ho Ho.
It's always sad when good things come to an end. Not that Hostess products are good for you … but they do conjure good memories of childhood lunch boxes. And the joy of finding a Ho Ho or Twinkie lovingly packed away by mom.
And when I first spotted a melted snowman ornament online, it brought back memories of the end of yet another old friend …Calvin & Hobbes. Hands down the funniest comic strip of all time. And I especially adored the fun things cartoonist Bill Watterson did with snowmen …
When I heard Mr. Watterson was retiring my beloved Calvin & Hobbes I was so very sad. I mean, my morning cup of coffee with the morning paper would never be the same …
So in tribute, I created my very own melted snowman ornament.
How To Make Melted Snowman Ornament
Materials*
Clear Ornament (you can find a selection here and here)
Orange Felt
Peppercorns
*some affiliate links included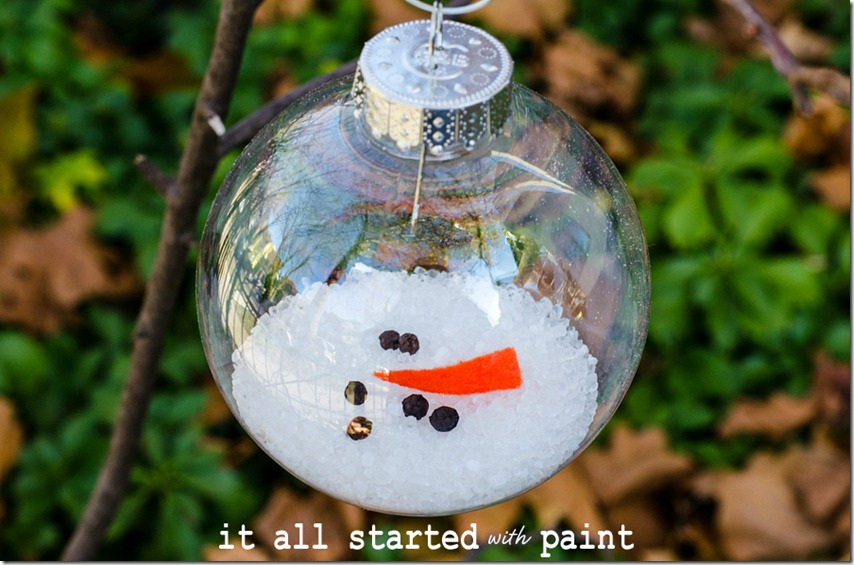 It was seriously easy. I found the clear plastic ornament at Michaels. You don't have to commit to a full box. Or worry about those fragile glass ornaments. The plastic variety were for sale as a single serve item … a la carte, if you will …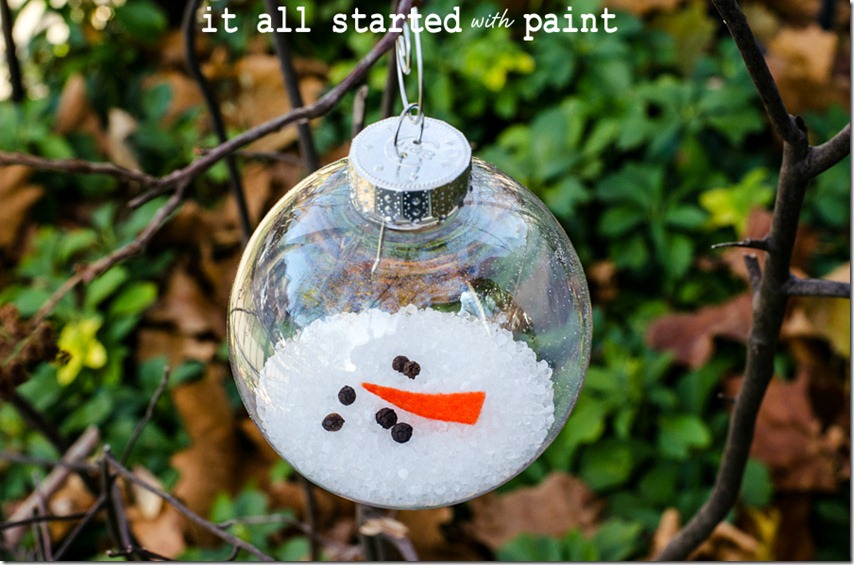 The snow is Epsom salt. The nose is felt. The eyes and mouth "rocks" are peppercorns.
I also made one using table salt. Only problem, the peppercorns kept rolling all over the place … thanks to gravity, they preferred to hang out along the outer edges. Not the look I was going for …
Between this ornament and my Charlie Brown Christmas tree ornament, I may need to get our Christmas tree up sooner than later …
🙂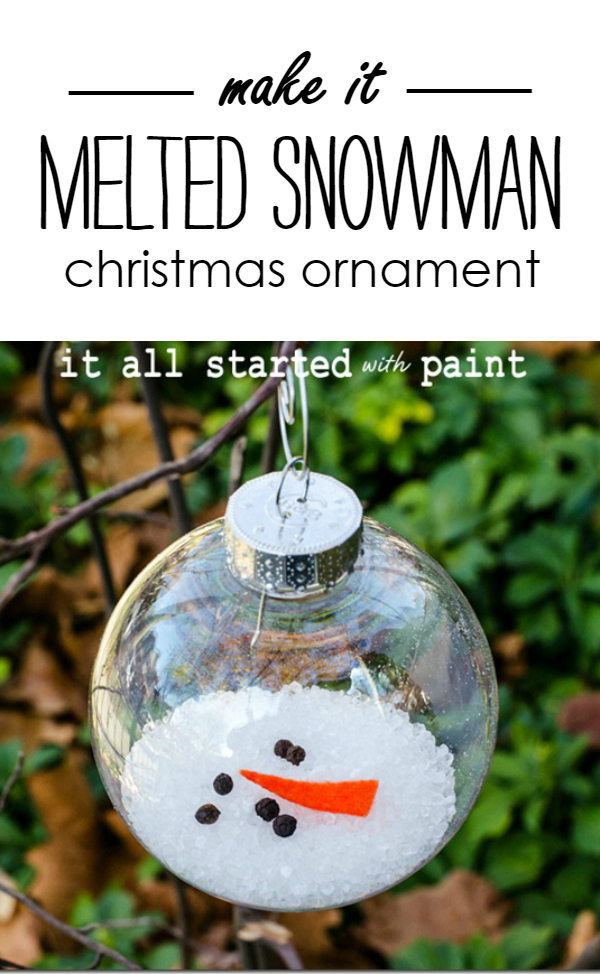 P.S. Which Hostess goodie will you miss the most? I'm 100% a Ho Ho gal — which, as I proof this, sounds dirty …
You Might Also Like: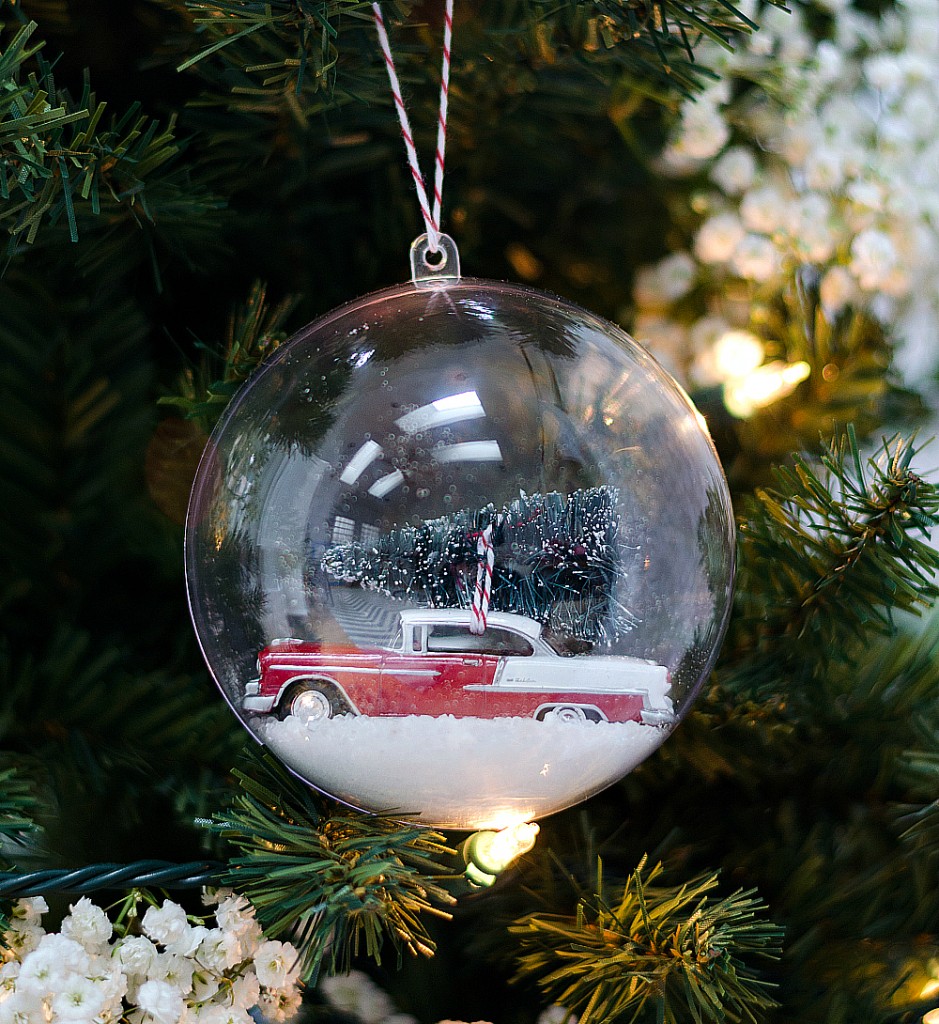 Vintage Car Snow Globe Ornament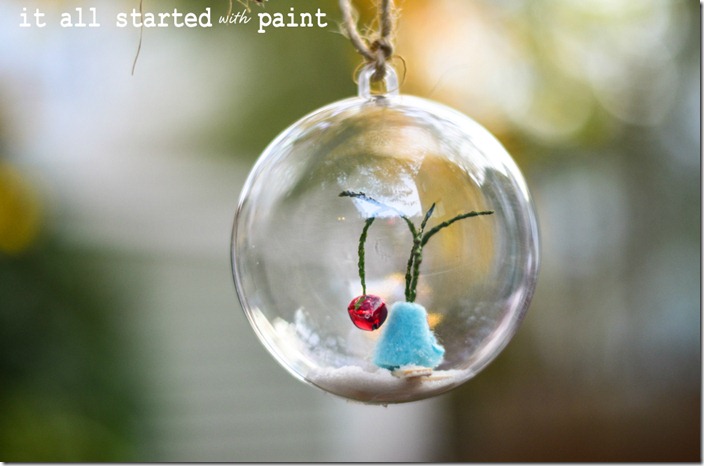 Charlie Brown Christmas Tree Ornament