How to paint a vaulted ceiling without scaffolding.
Just me and my very long pole.

Okay, and a rickety, ancient small wooden ladder …


So here's my "tutorial" of sorts …
1. Furniture and stuff moved. Check.
2. Holes spackled. Check.
3. Drop cloths dropped. Check.
4. Ceiling Swiffered. Check.

5. Run out of excuses to get started. Check.
After I worked my way out of this corner, I needed a serious break …

… and started to wonder if I perhaps had bitten off a bit more than I could chew …
That whole craning my neck backwards while inhaling paint fumes was quite the dizzying experience.
When I got back to work, I decided that I should probably tackle the dreaded "cutting in" before my arms turned into wet noodles …
… in helping me do this …

Let me tell you, that was pretty backbreaking work …
… and necessitated another break and a giant glass of water.
When I reached this point, I was ready to throw in the towel and reach for the Yellow Pages …

But after another break. A little TV time with Ellen. And some nourishment, I charged right back in …
… and at the end of the day, I am proud to say that I successfully turned this impossibility …

Into this possibility …
My husband approves and says it looks like the sky. The kids love the color and my daughter … a future HGTV design star … tells me it makes the room feel so much warmer and cozier.
Though, I do have a little secret …
… you see …
… as I was revisiting the fabrics and plans I envisioned for the room four years ago I came across this…
And with dreams of bead board in my head, I didn't take that blue hue all the way to the floor …

… but instead added a new "impossibility" to this project in the form of bead board wallpaper and cap molding …

I've never wallpapered before. This should be interesting.
You Might Also Like: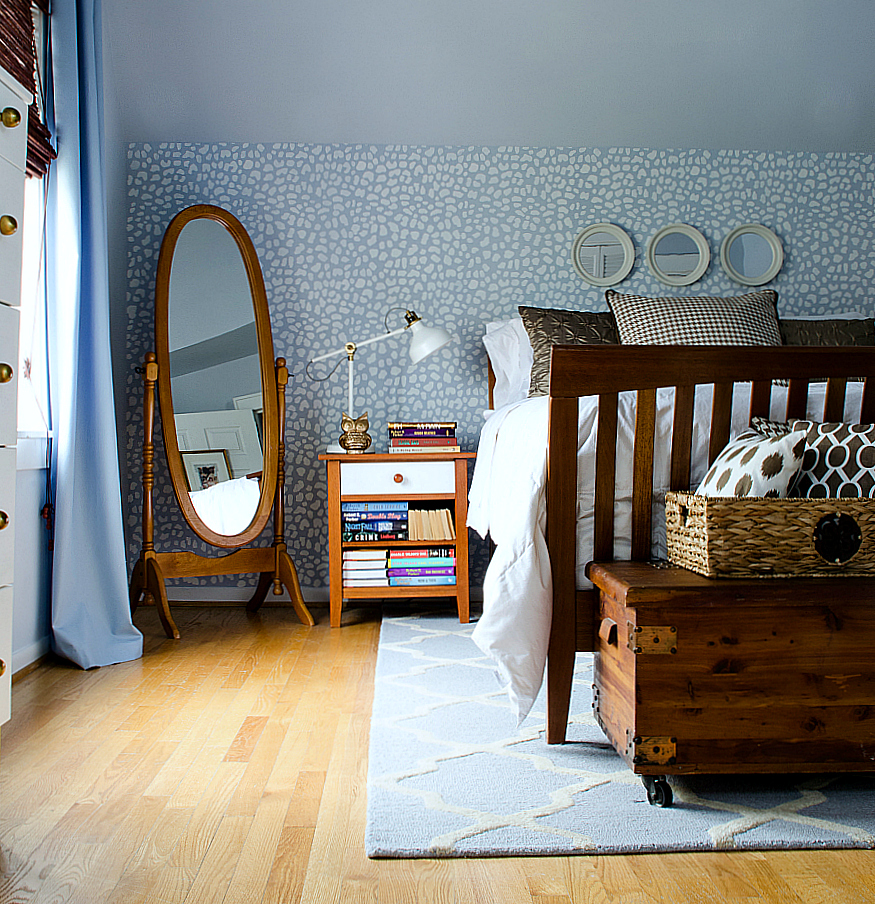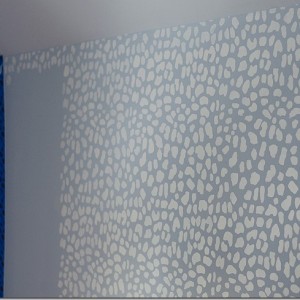 How To Stencil – Leopard Stencil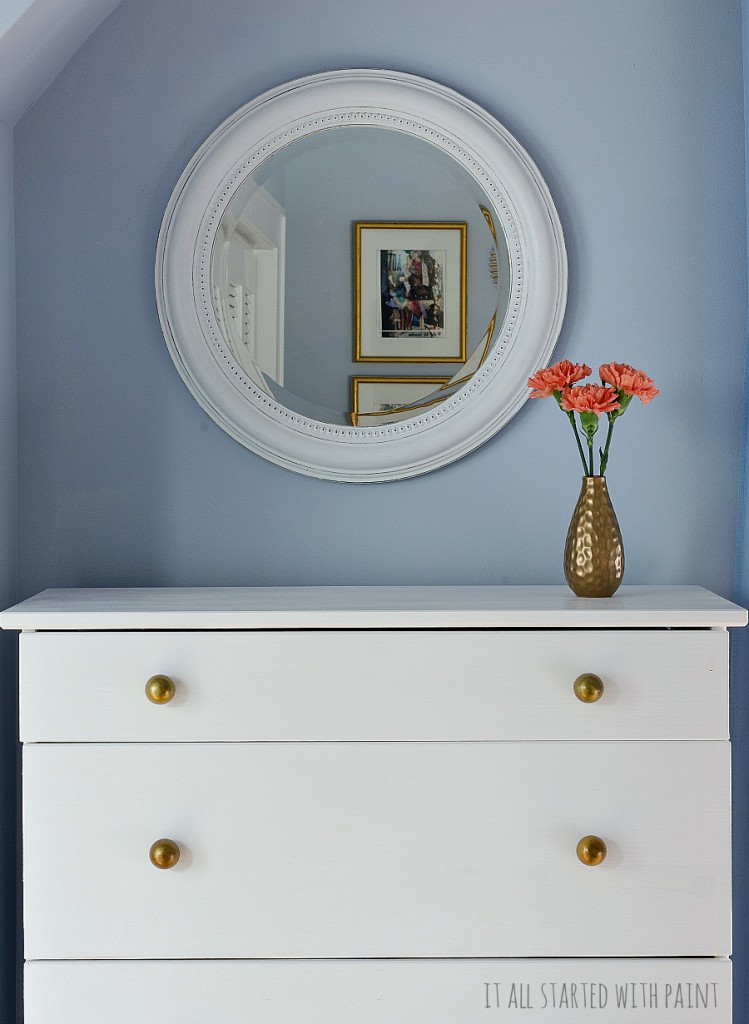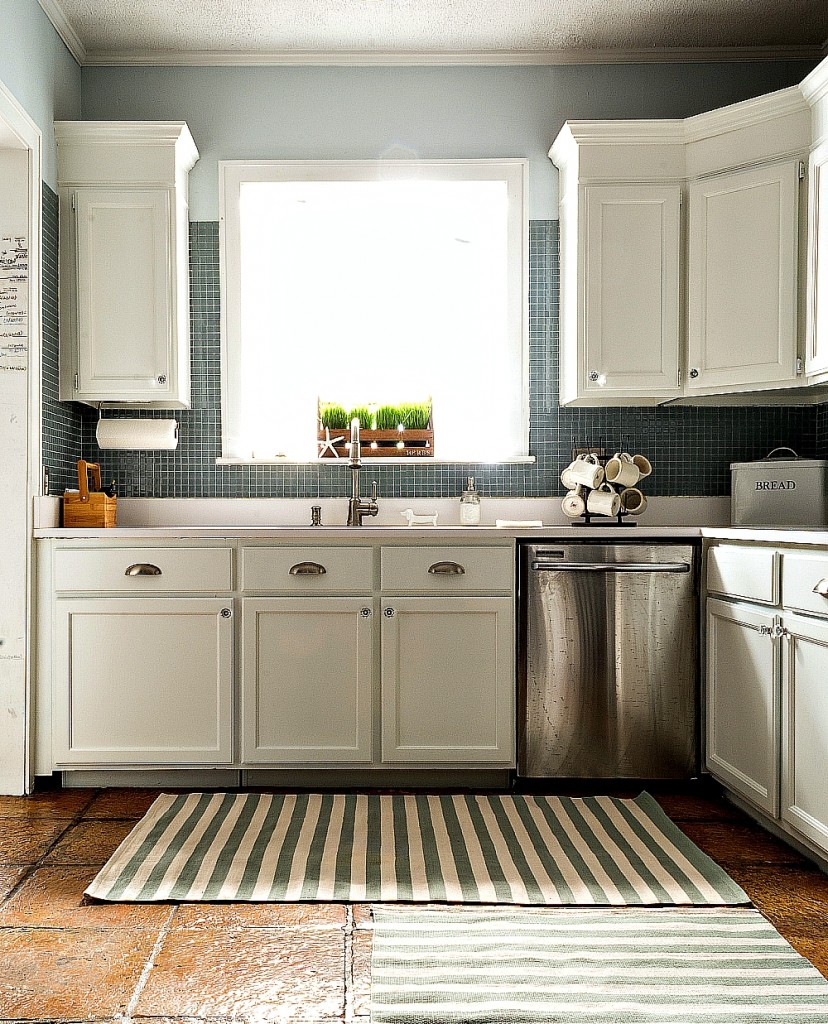 Builder Grade Kitchen DIY Remodel