Nautical Table Setting – Summer Table in Navy & White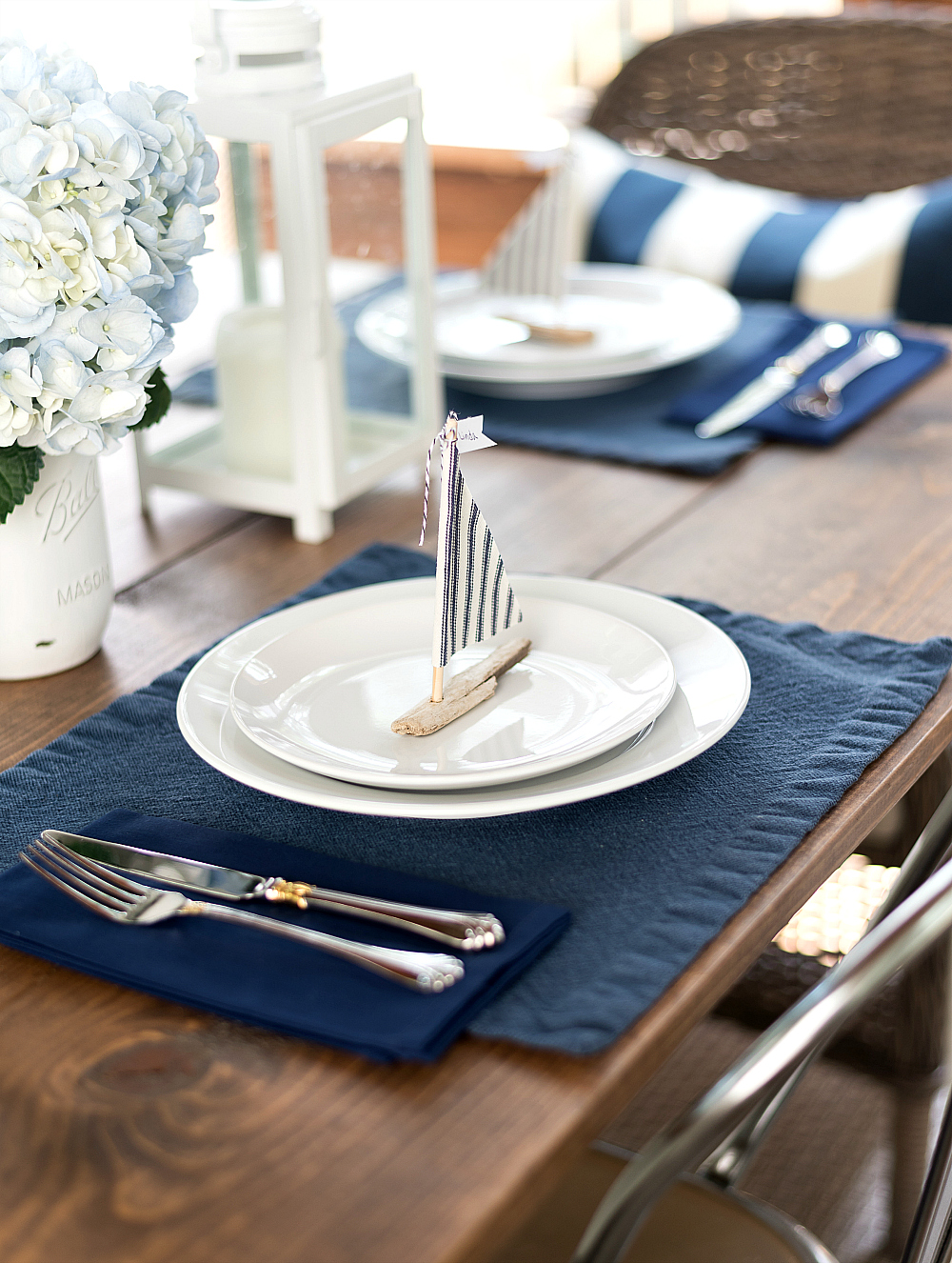 Yes. I'm sharing summer.
In September.
Because … technically … per the calendar it's still summer. Technically.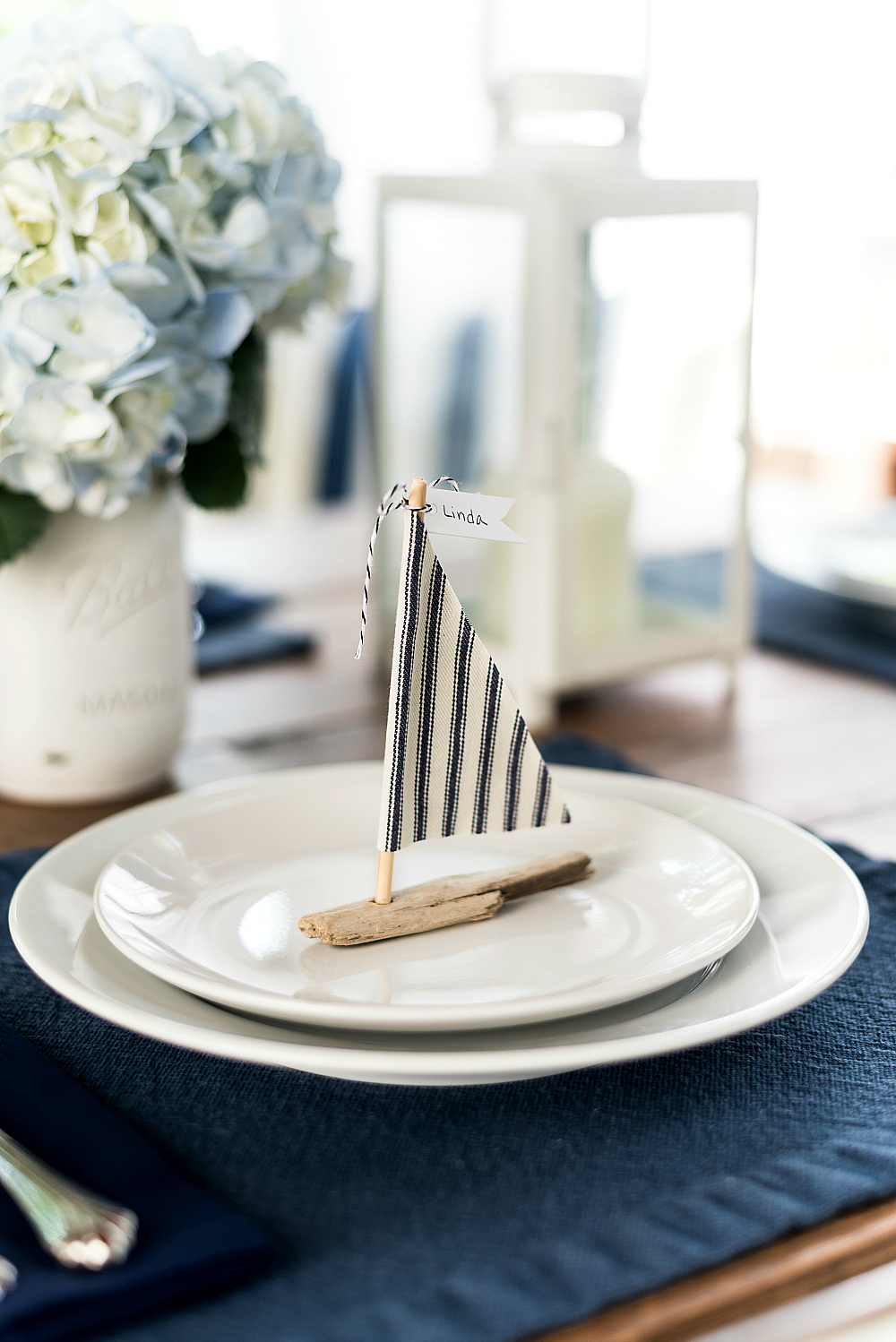 And while the rest of the blog world is embracing pumpkins and pies and dreaming about Halloween trick-or-treaters and Thanksgiving feasts and (gasp) Christmas …
I'm bucking the trend and talking about how much I like to eat outside.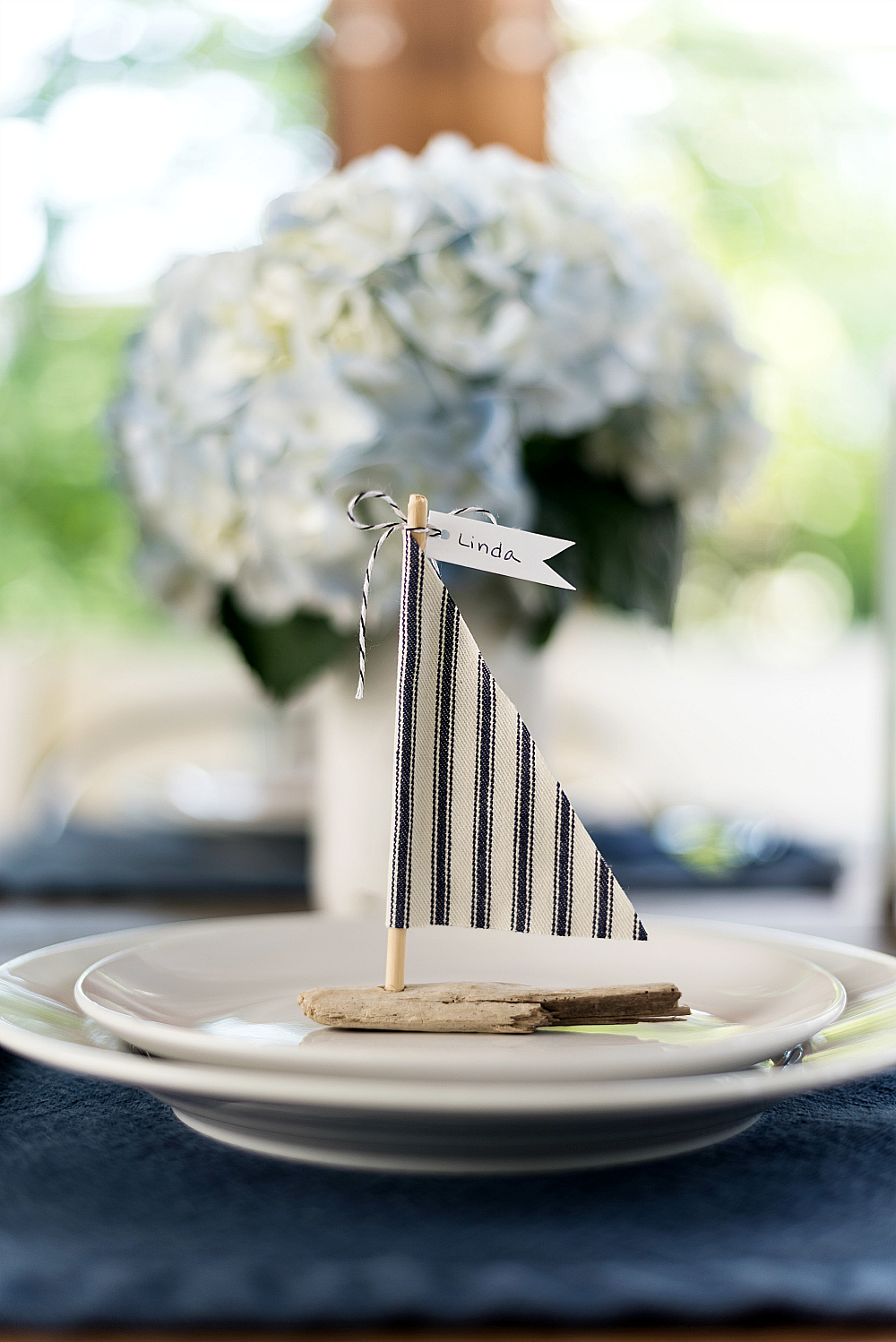 In fact, my desire to eat al fresco has become something of a "thing" of mine that the kids rib me about.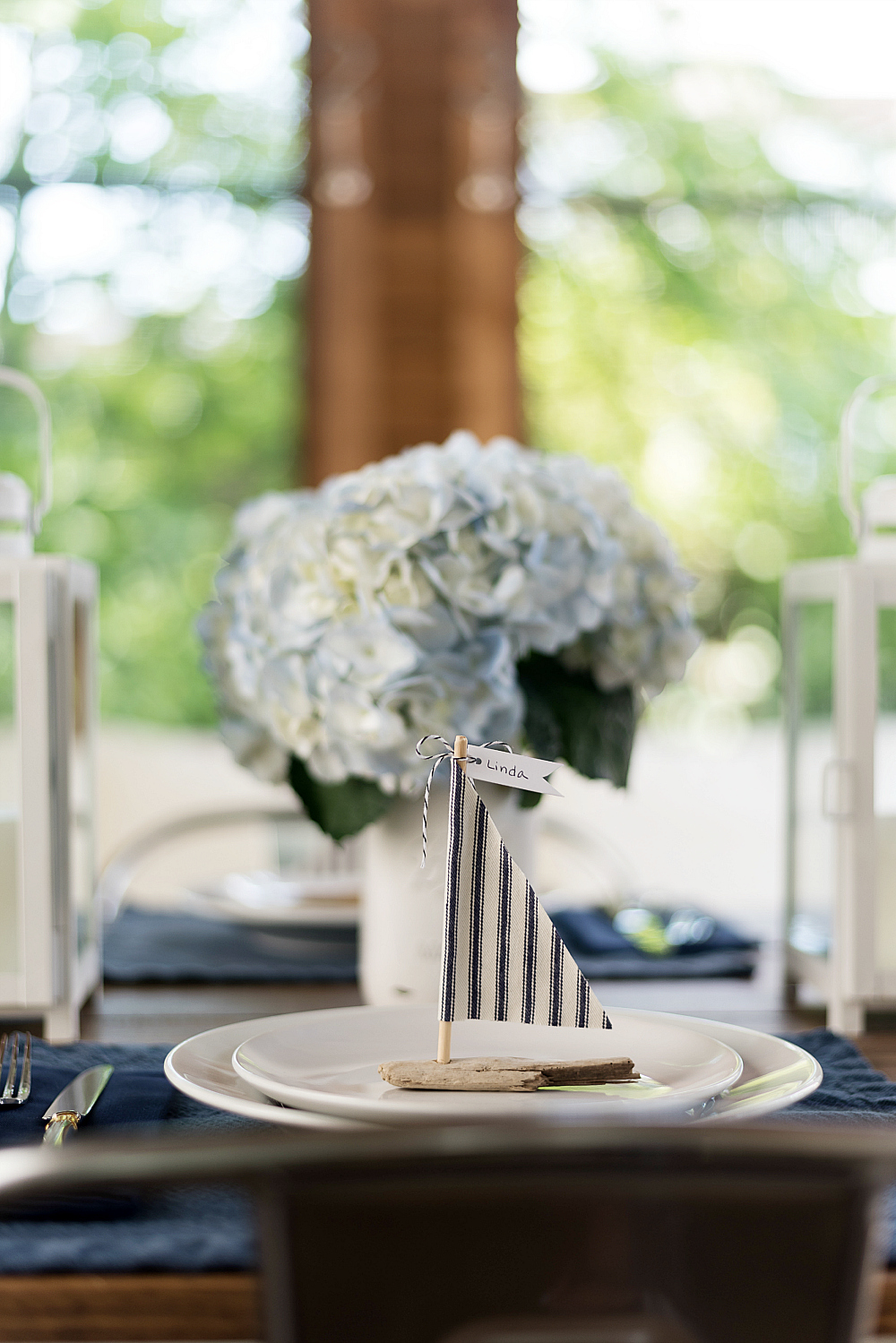 Which is fine. Because in the end, mom's win to eat outdoors is a win for all! 😉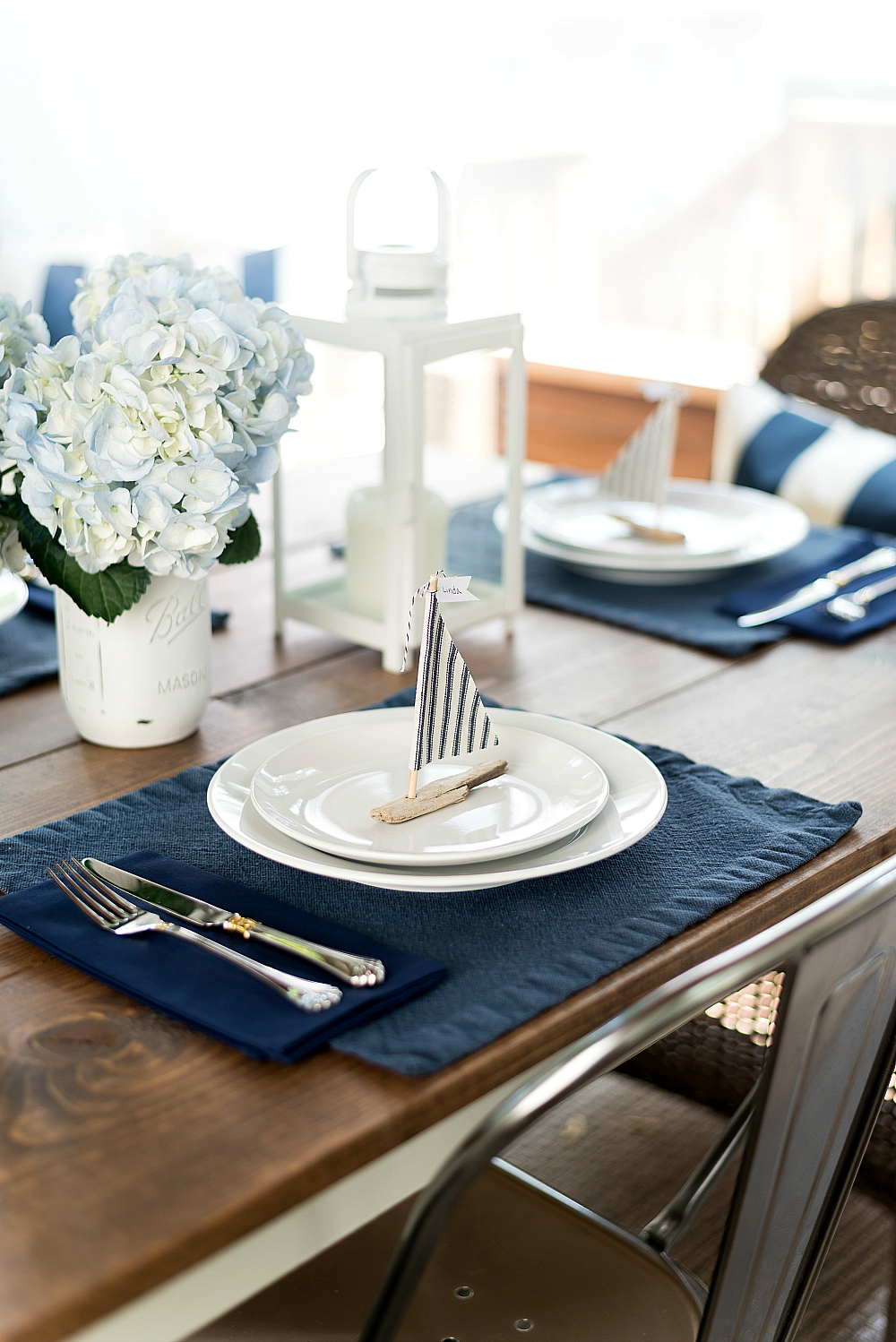 I'm not sure how or when my need to eat outside started. Perhaps at all those family reunion picnics while growing up …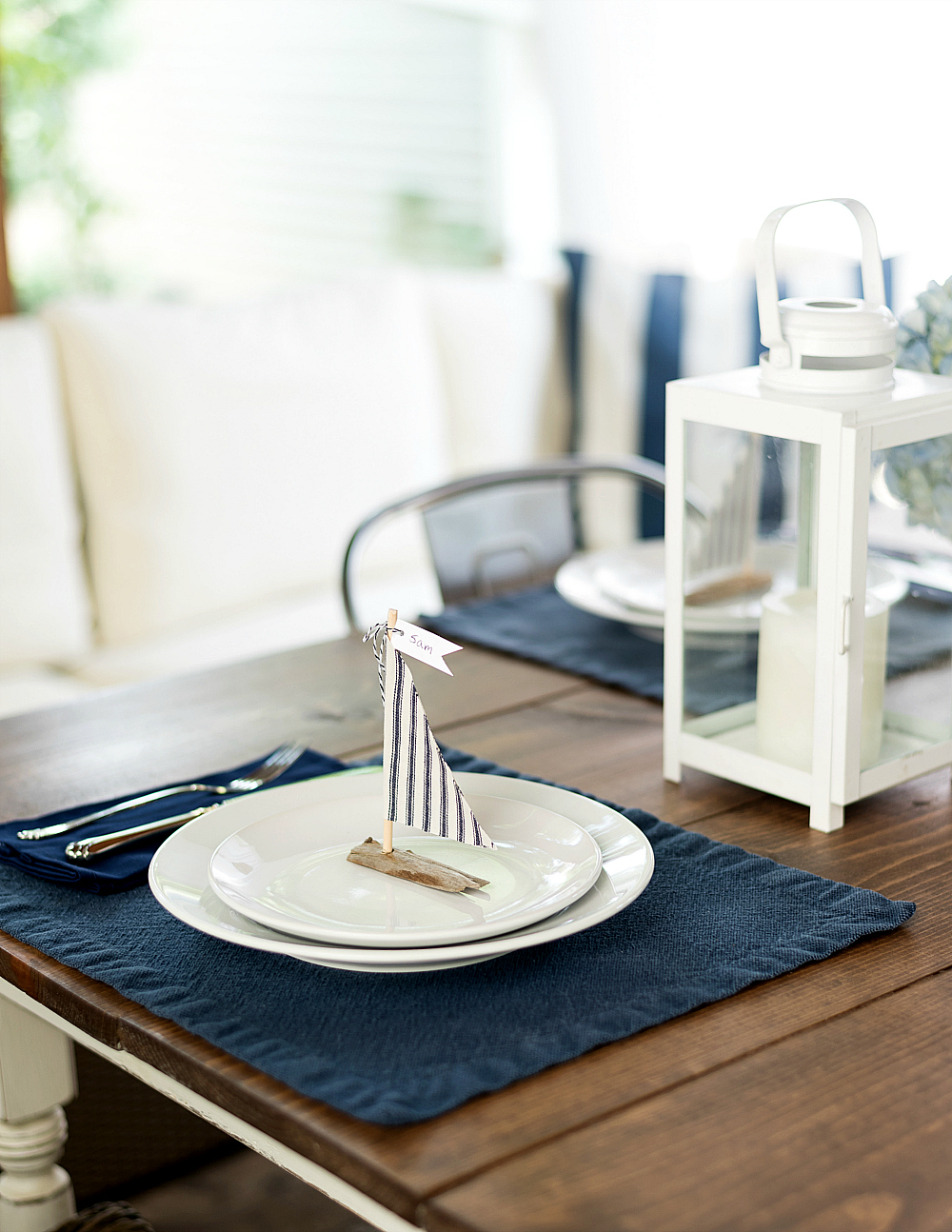 … perhaps it was all that time spent at the beach in my 20's ….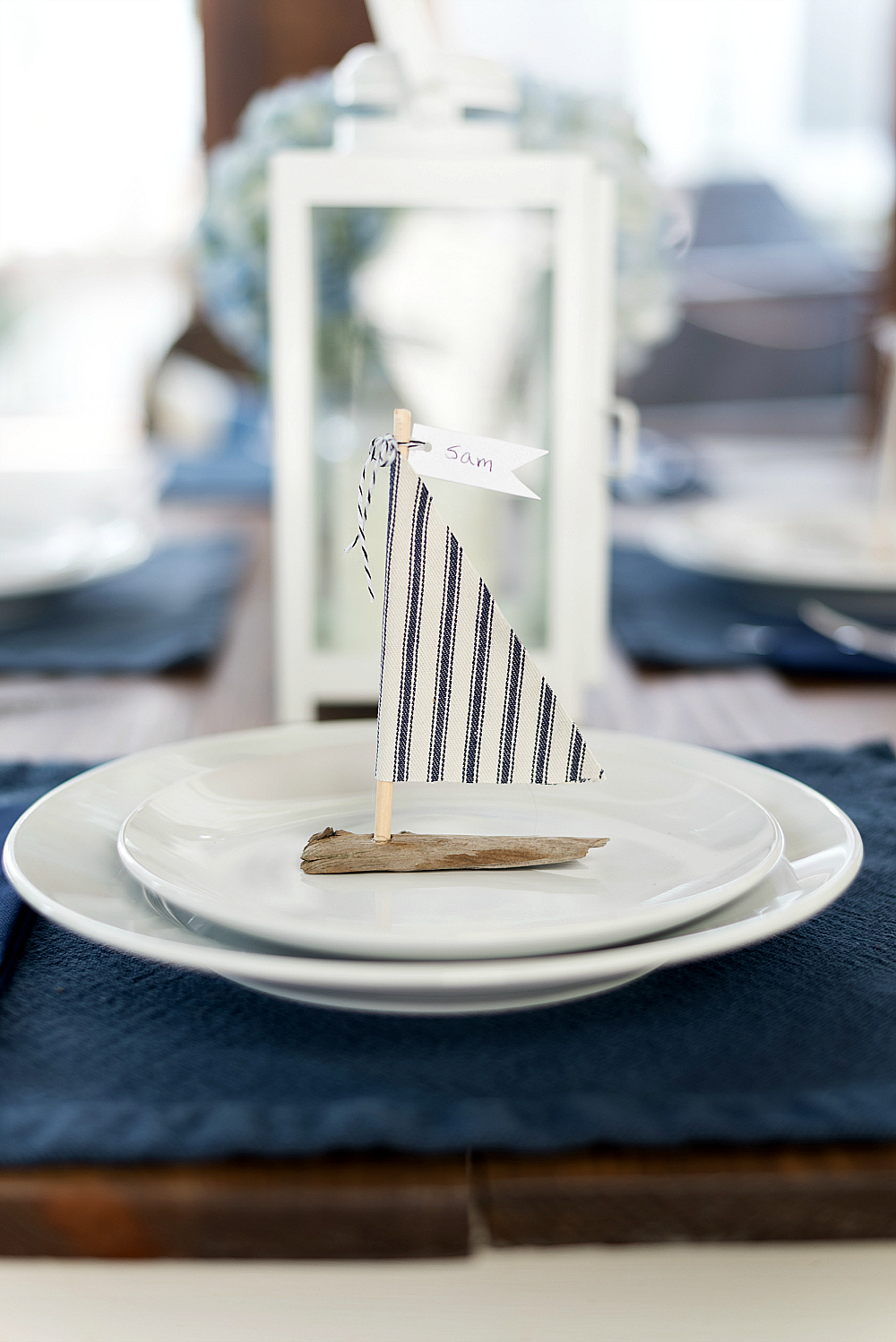 … or perhaps (most likely) it's all the cute sidewalk cafes and beer gardens that pop up in Chicago the minute the temperature is above freezing.
Because, honestly, when I'm driving home from the grocery store or the gym an I see people relaxing and conversing and eating and drinking at any one of the outdoor cafes along my route, all I want to do is stop the car and join them.
Which would be awkward, of course.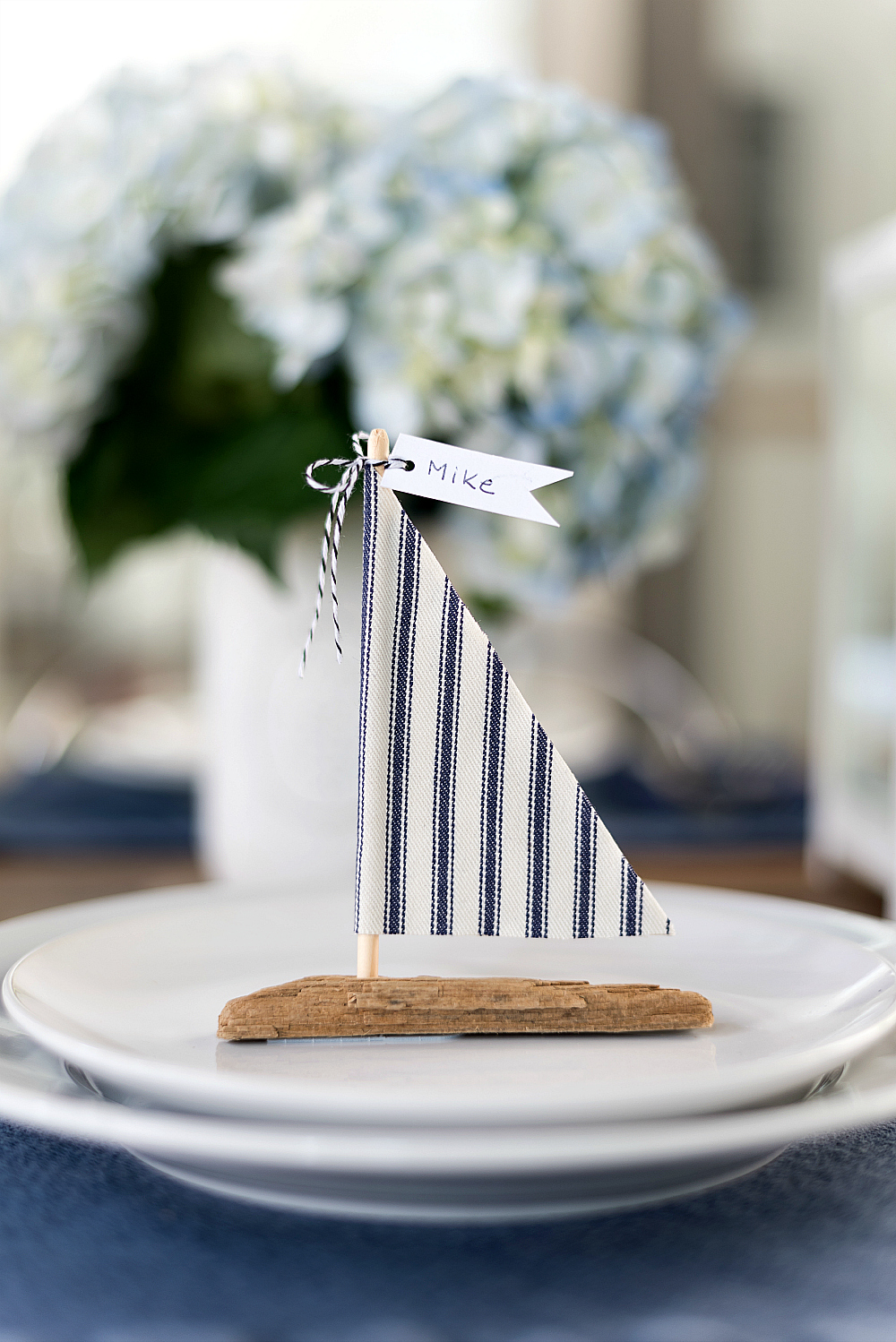 I also enjoy eating outdoors on our screen porch.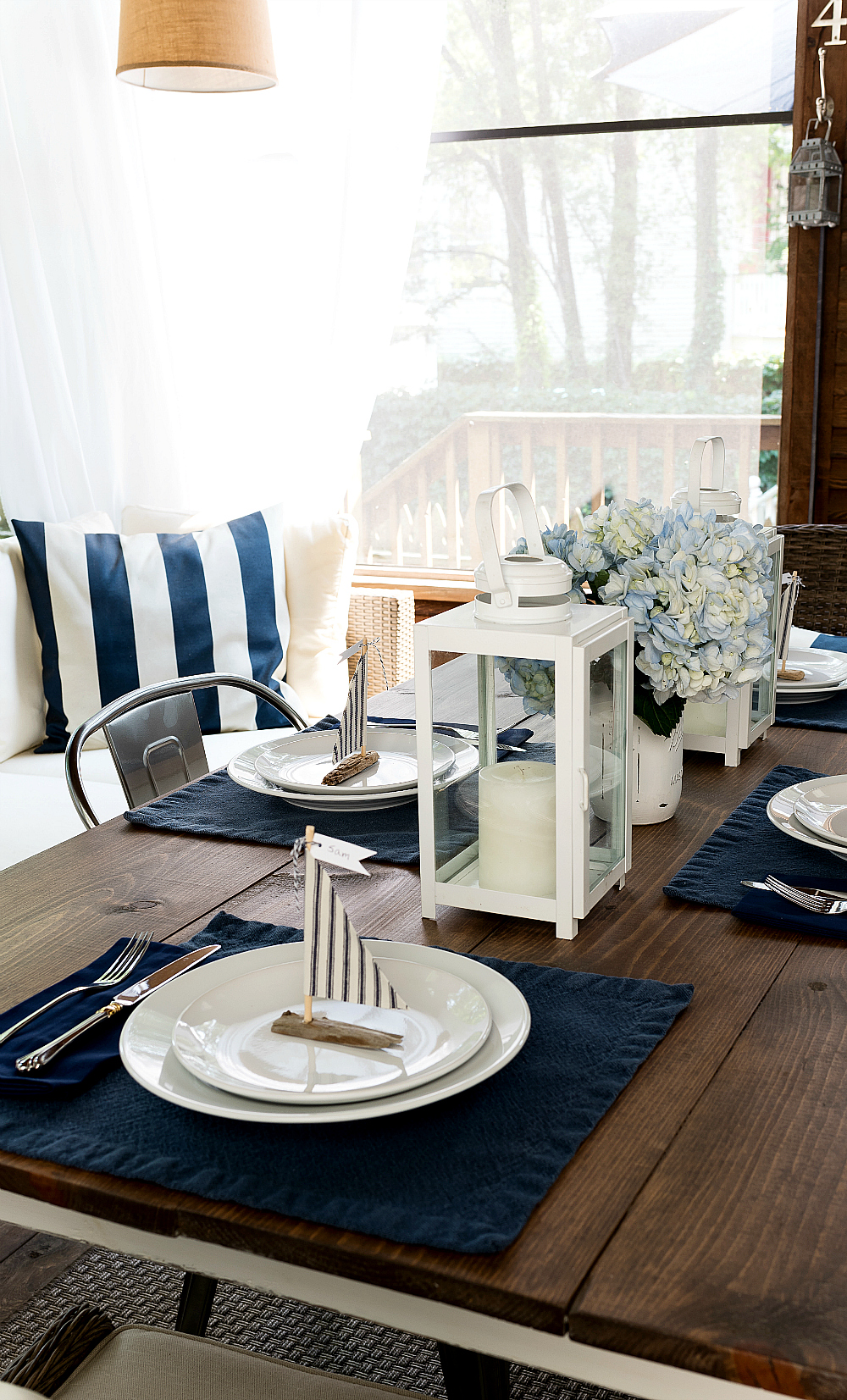 And we push the whole eating outdoors on the screen porch well into September …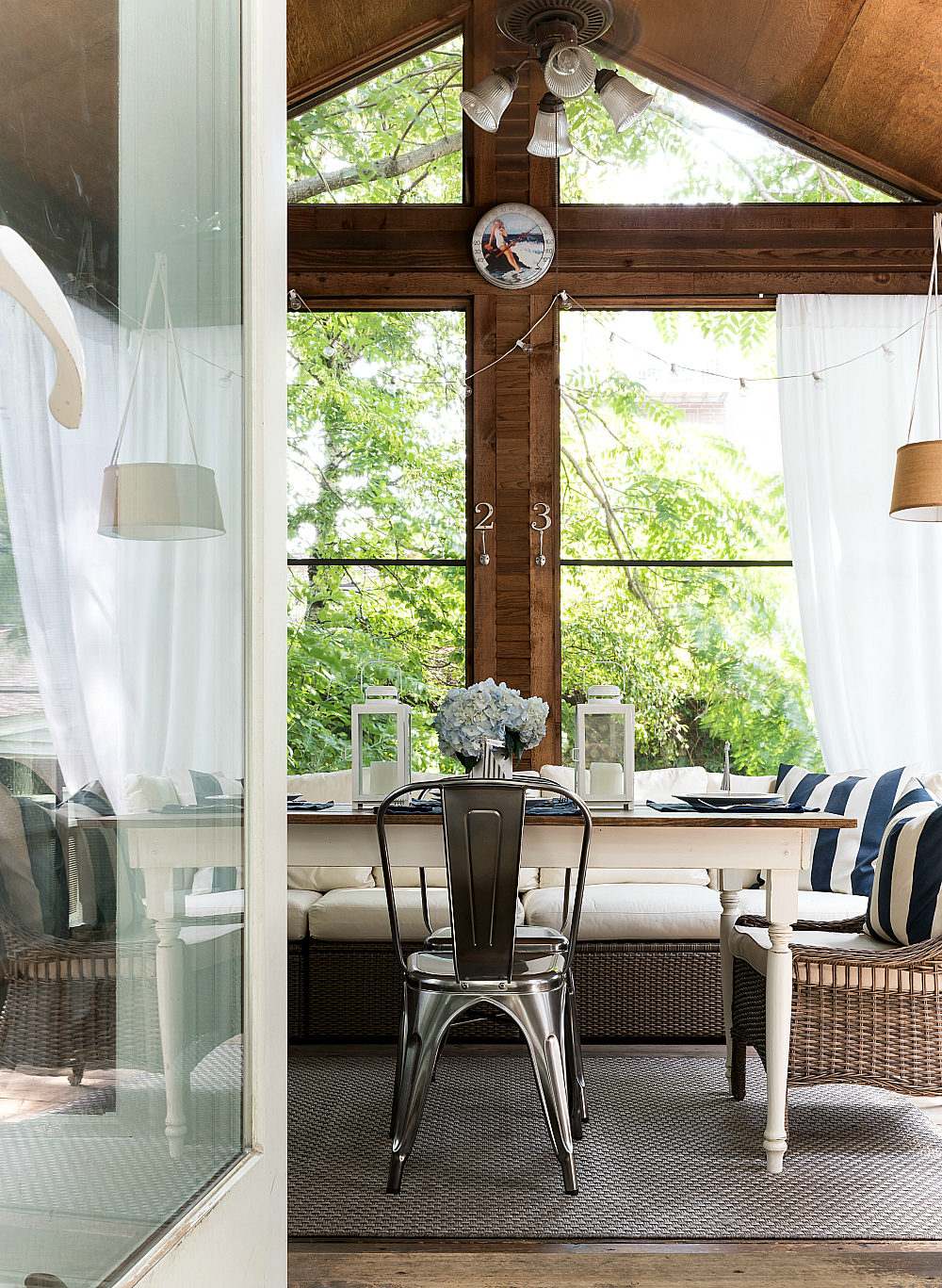 … and even into October if we are blessed with an Indian summer.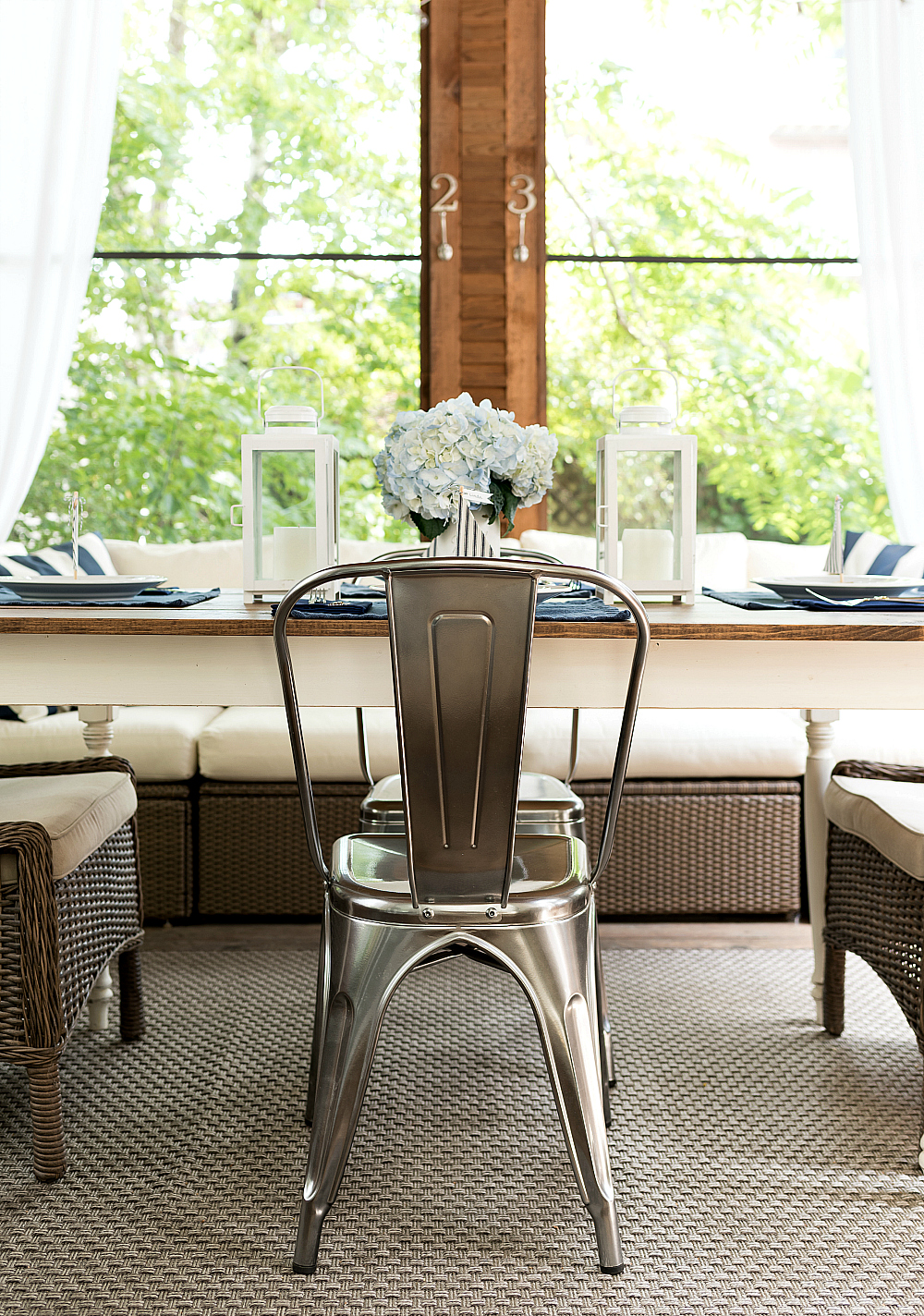 So while the calendar may be pointing towards the arrival of fall …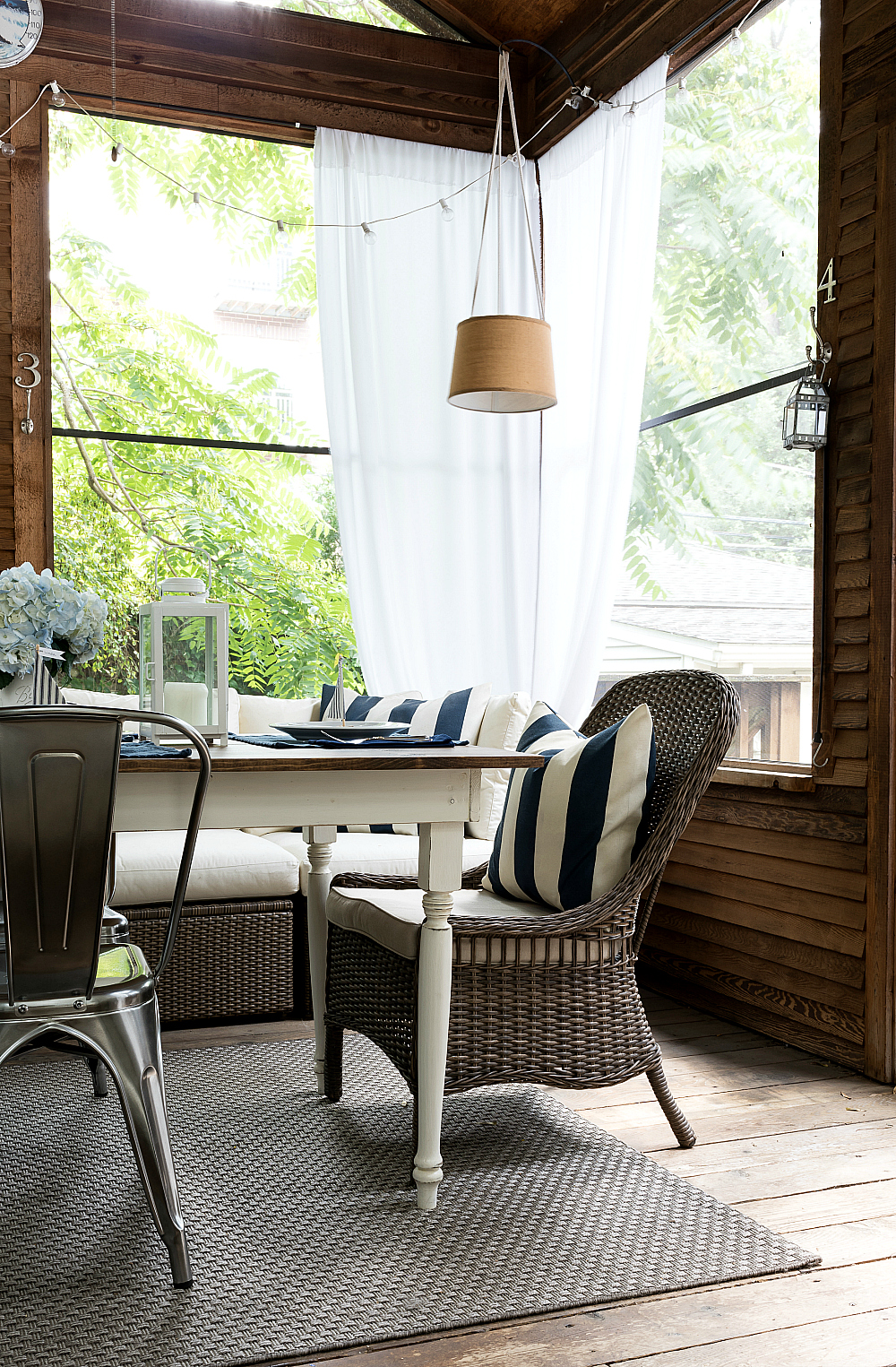 and others are celebrating the arrival of Halloween and Thanksgiving and (gasp) Christmas …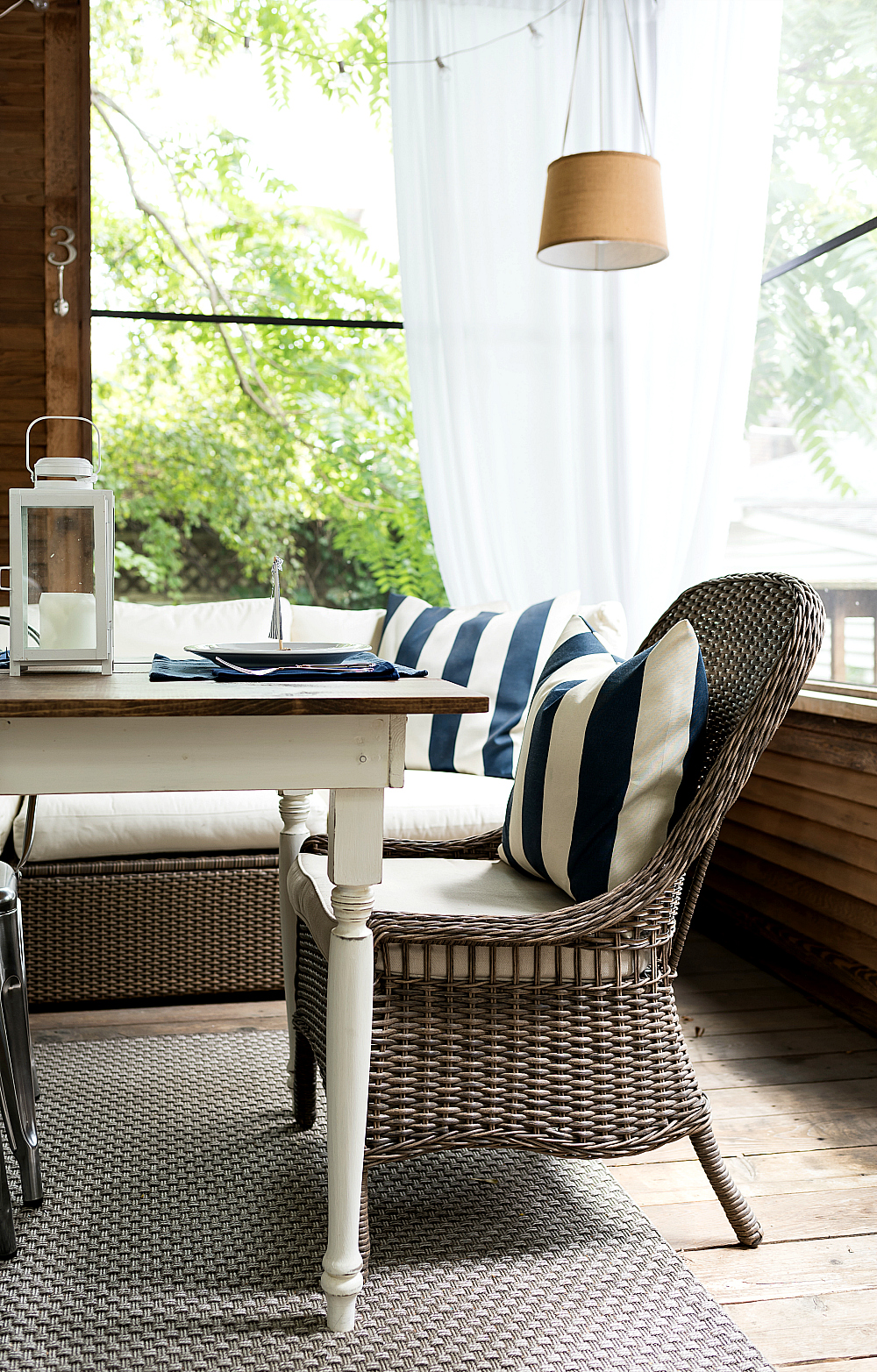 we will continue to buck the trend in our backyard …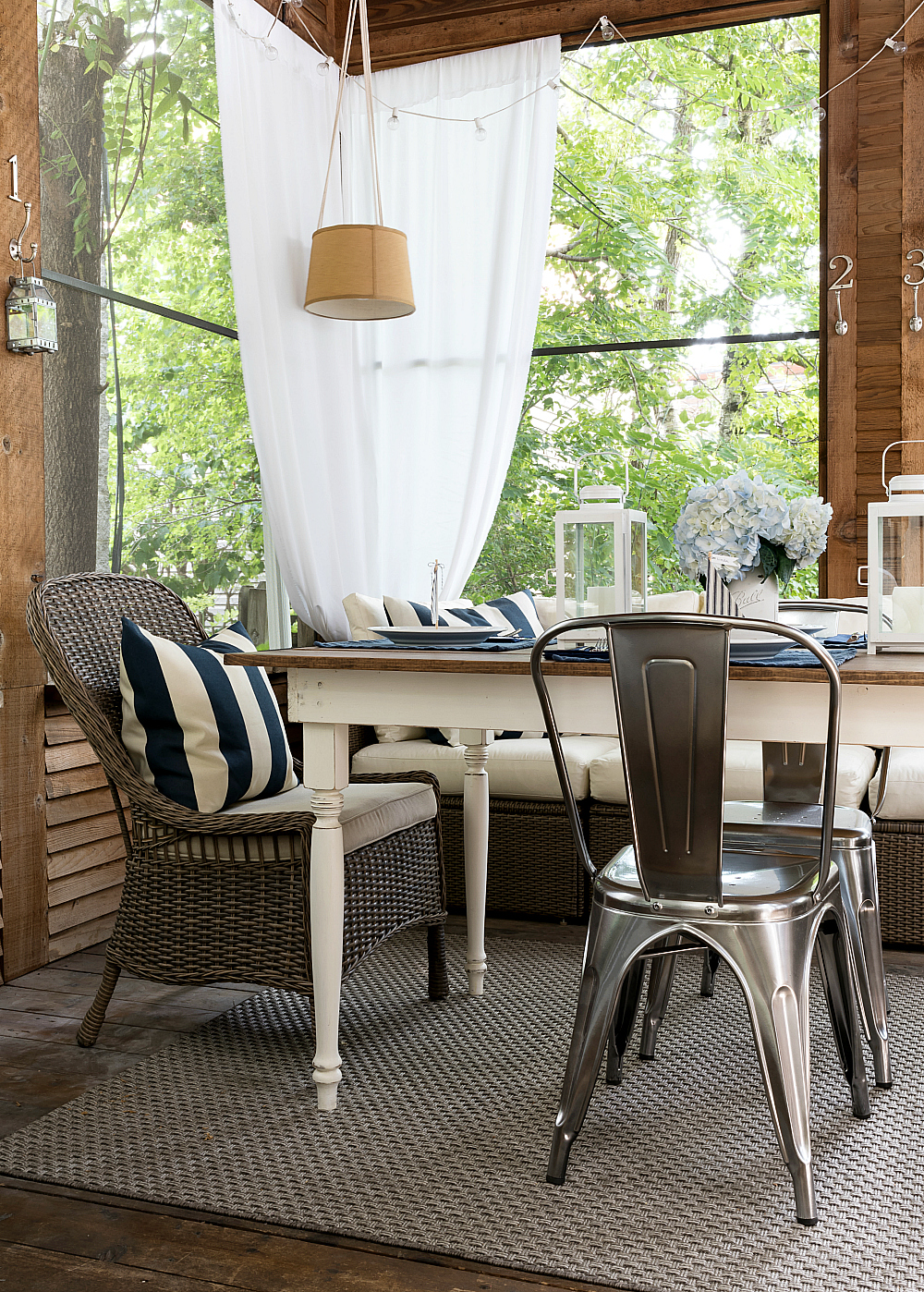 with a nautical table setting …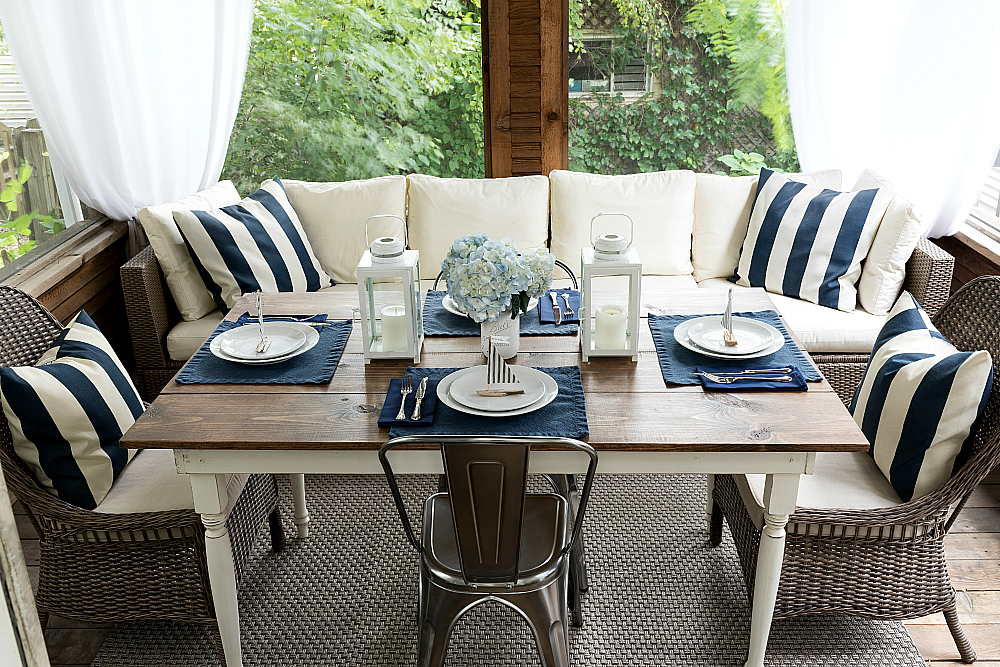 as we dine al fresco! 🙂
Pin It!

You Might Also Like: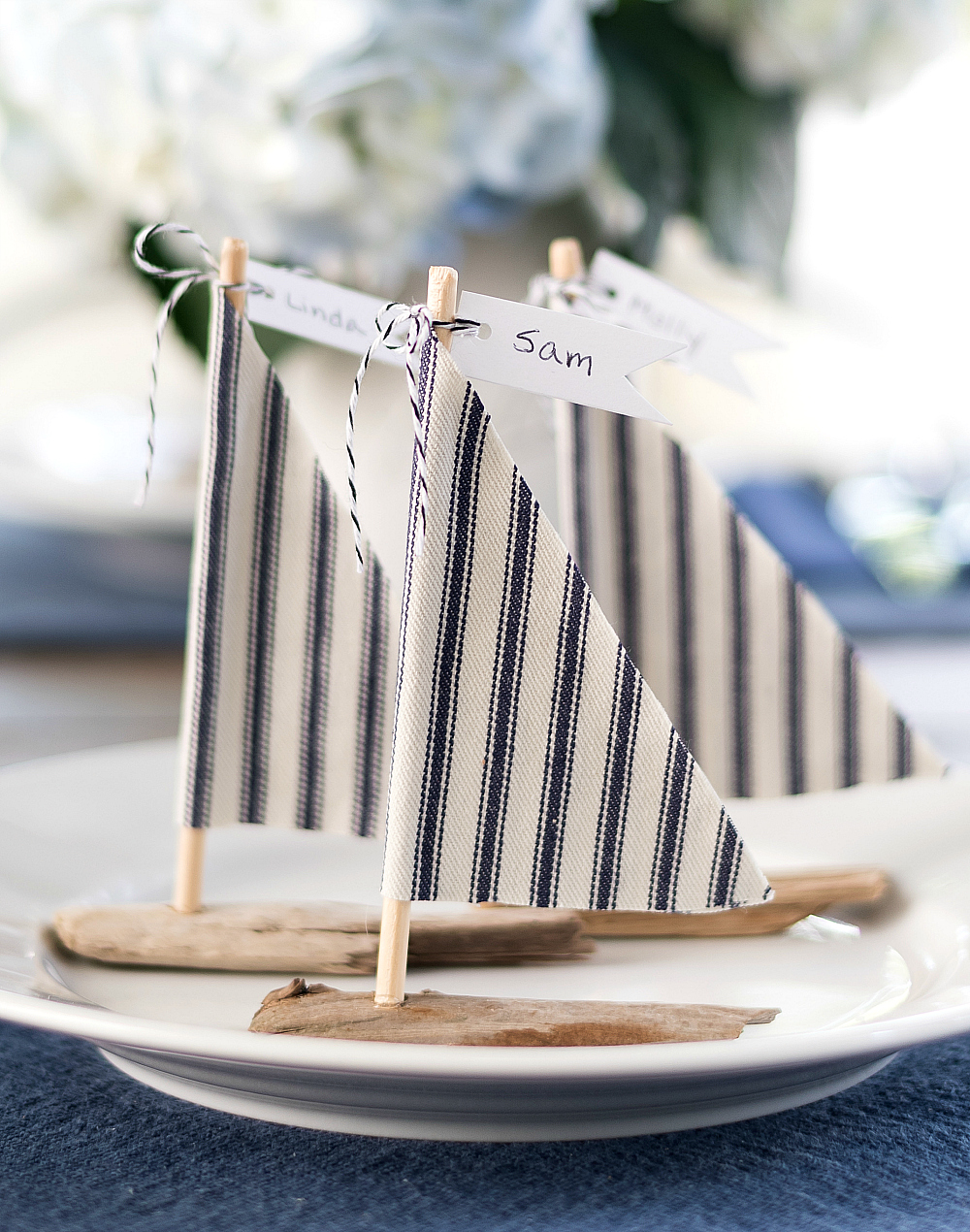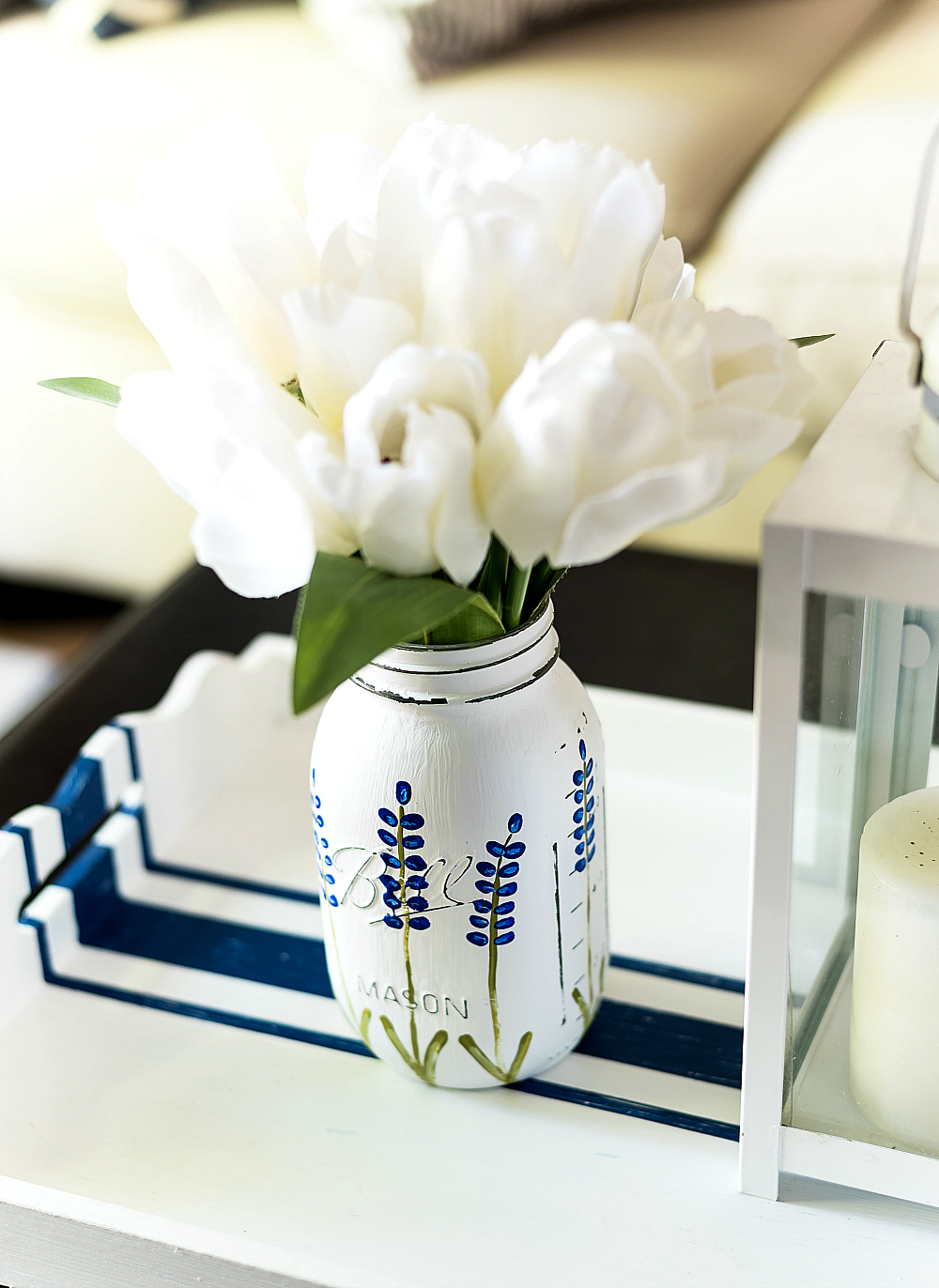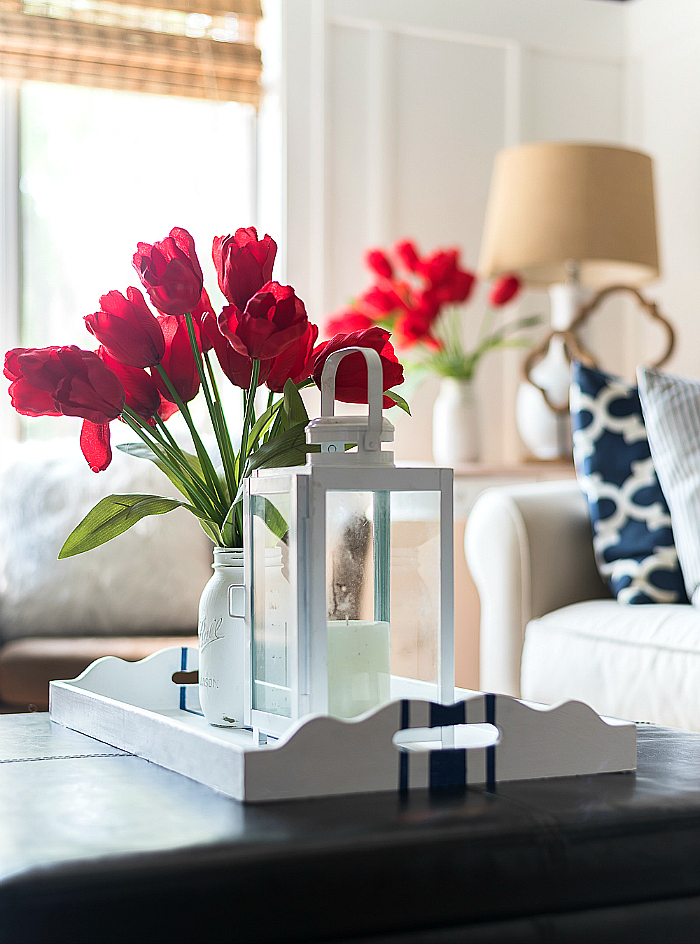 Red, White & Blue Americana Decor
Sharing: Between Naps on the Porch | Savvy Southern Style |