Navy White Screen Porch – Rustic Screened In Porch Decorated in Navy & White Stripes.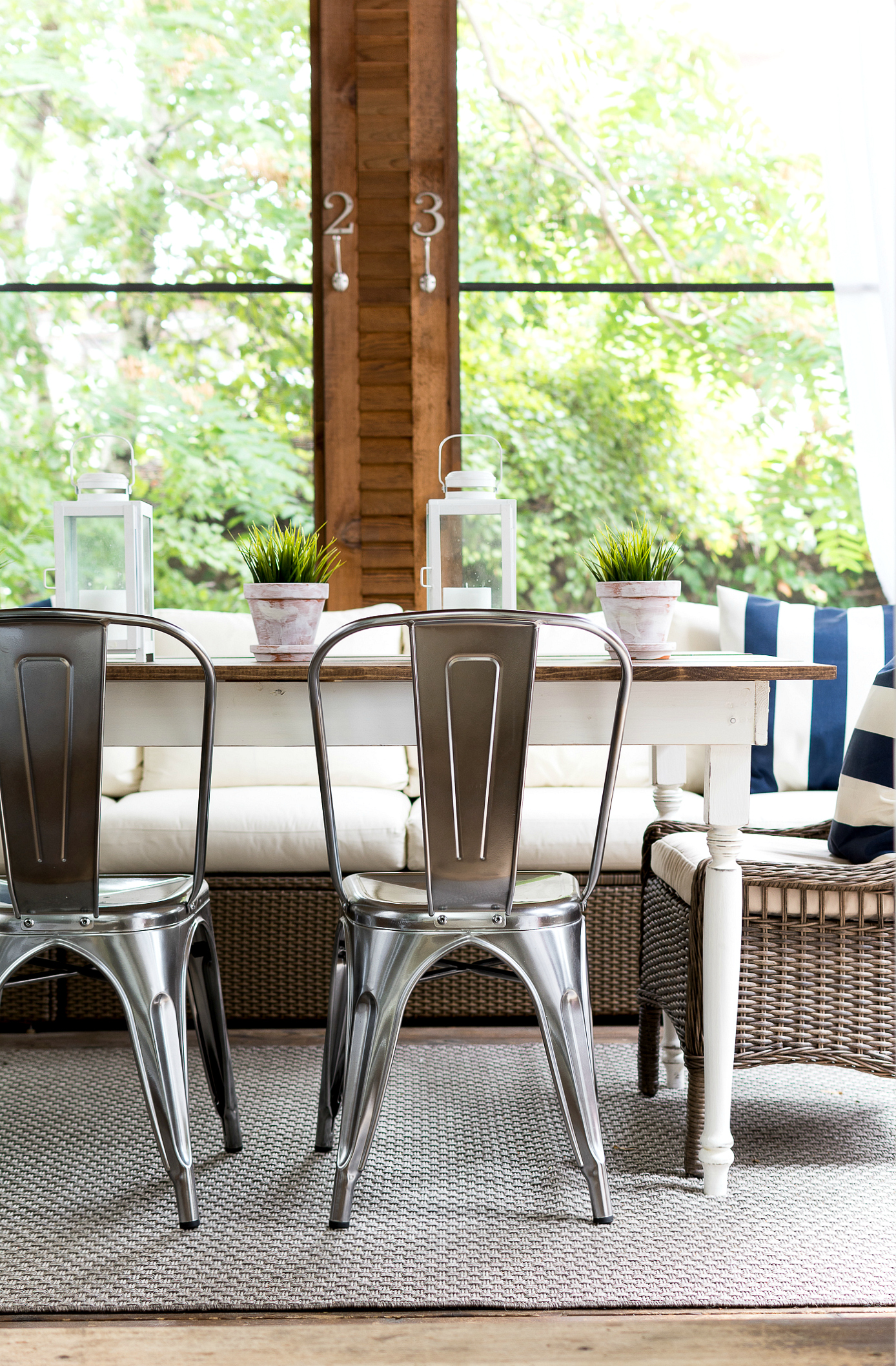 Yes, yes, I realize the rest of the online publishing world is all about the fall decor. The pumpkin decorating projects and the home tours and the welcoming front porches with the hay stalks and the lanterns and the spider webs …
oh, and let's not forget the celebration of autumnal colors. Russets browns and pumpkin oranges and Sugar-Maple -leaf golden yellows.
And here I am firmly stuck in summer. Out back on the screen porch. Celebrating the nautical navy and white colors of summer.
Sigh.
At this rate, I'll be sharing my Christmas home sometime in mid-February of 2017. 🙂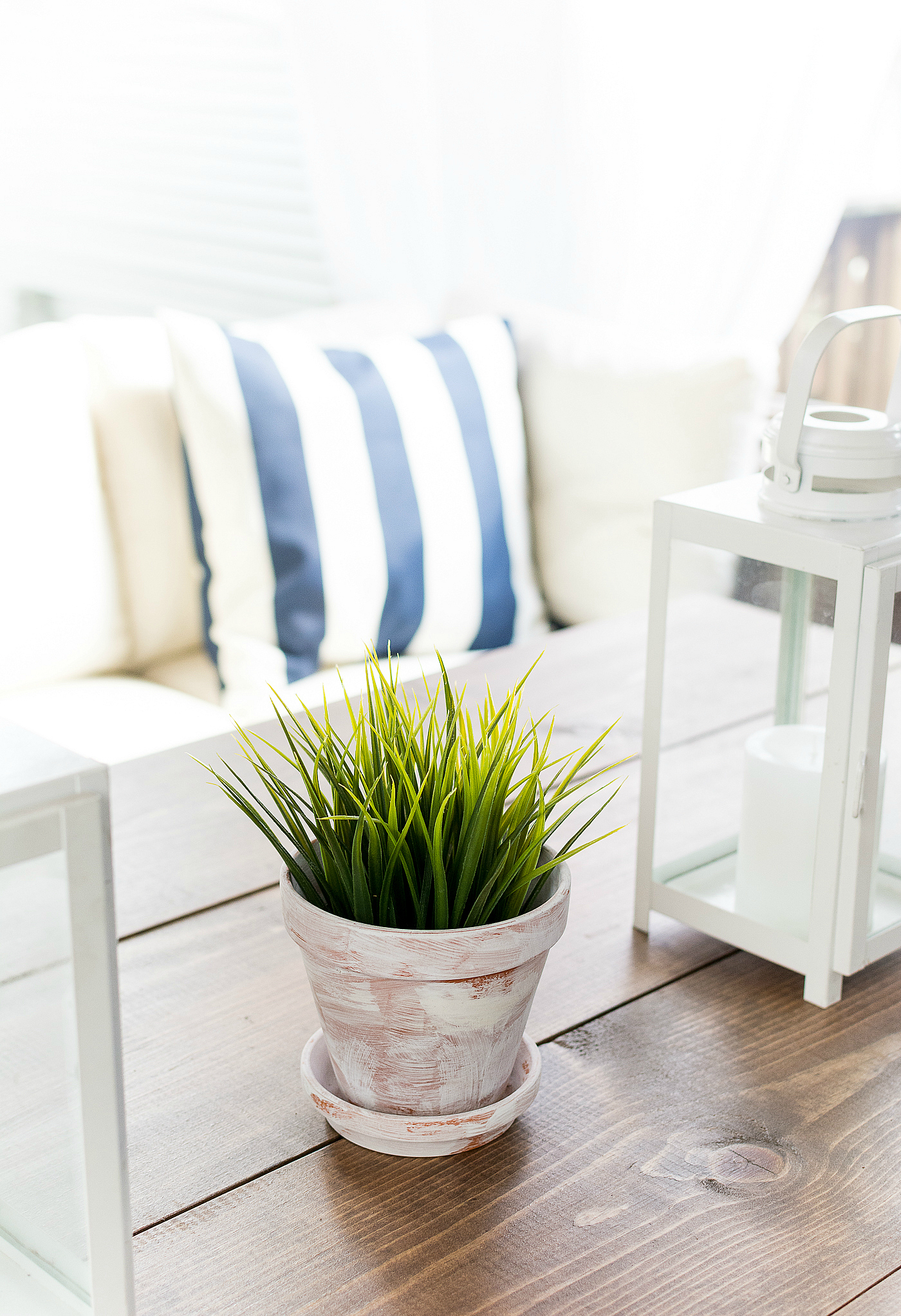 But back to the summer-nautical-navy-and-white. Can we talk? Because sometime in mid-August it hit me over the head like a sledgehammer that there was a confluence of home decor and fashion going on. With me. And my wardrobe.
I was dressing like my home. Including the newly redecorated navy white screen porch.
Clunk! goes the sledgehammer.
Seriously, as summer progressed I became increasingly camouflaged in my own home.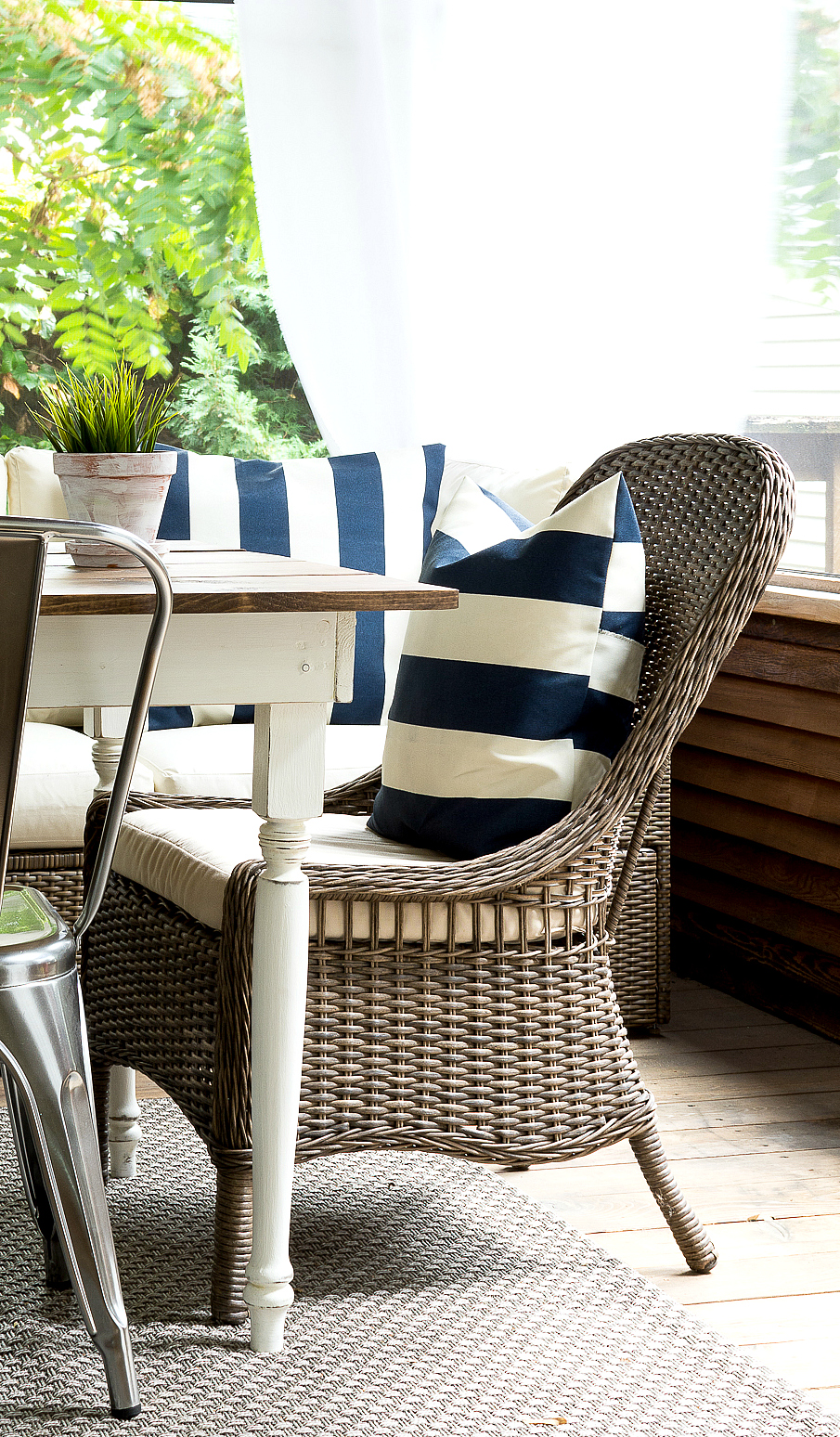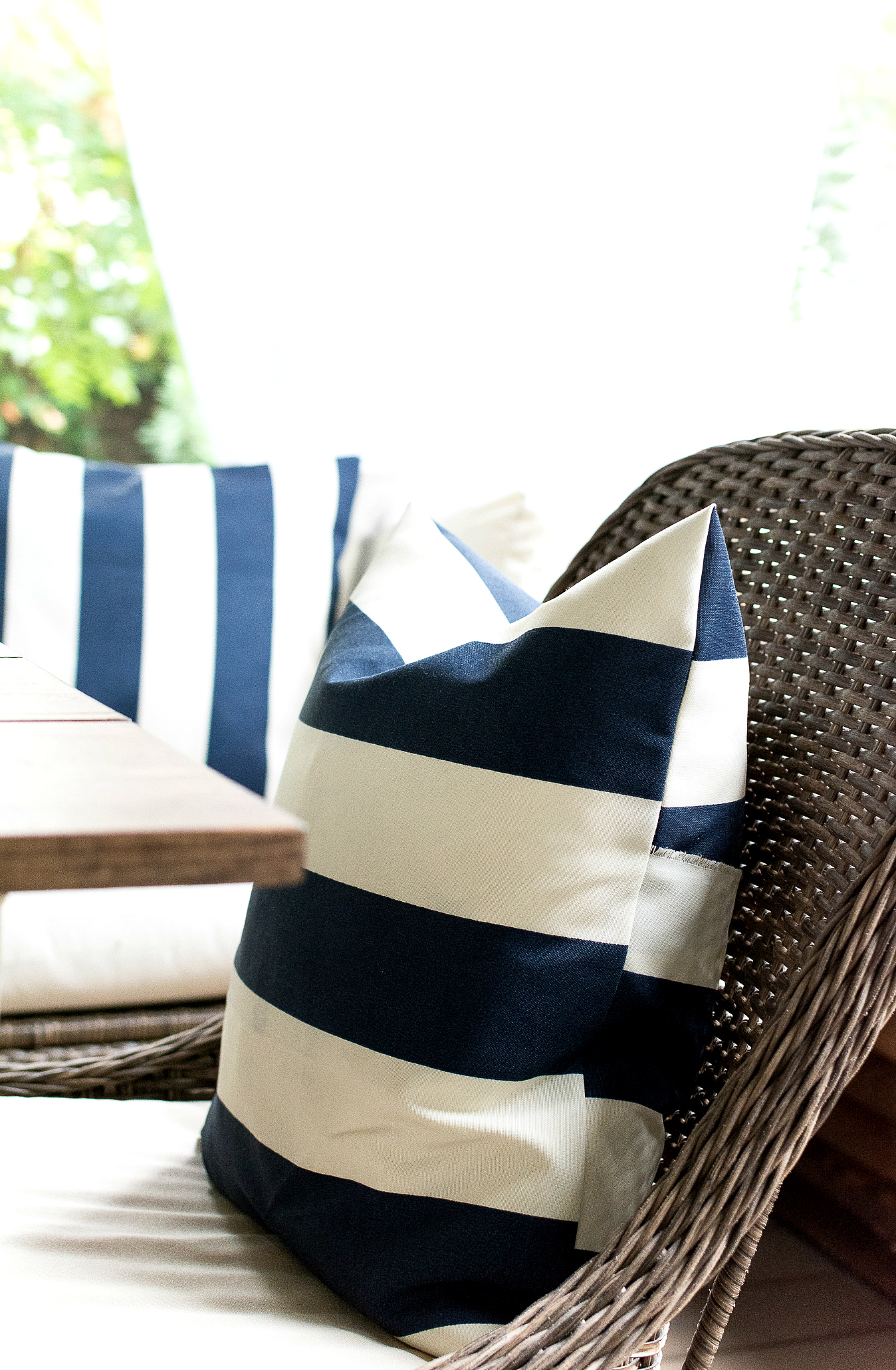 It started innocently enough with the most amazingly comfortable Old Navy white stretch denim shorts. Followed shortly thereafter with a collection of navy & white tops. Solids, stripes, polka dots. You name it, I collected (and wore) them all.
Every. Single. Day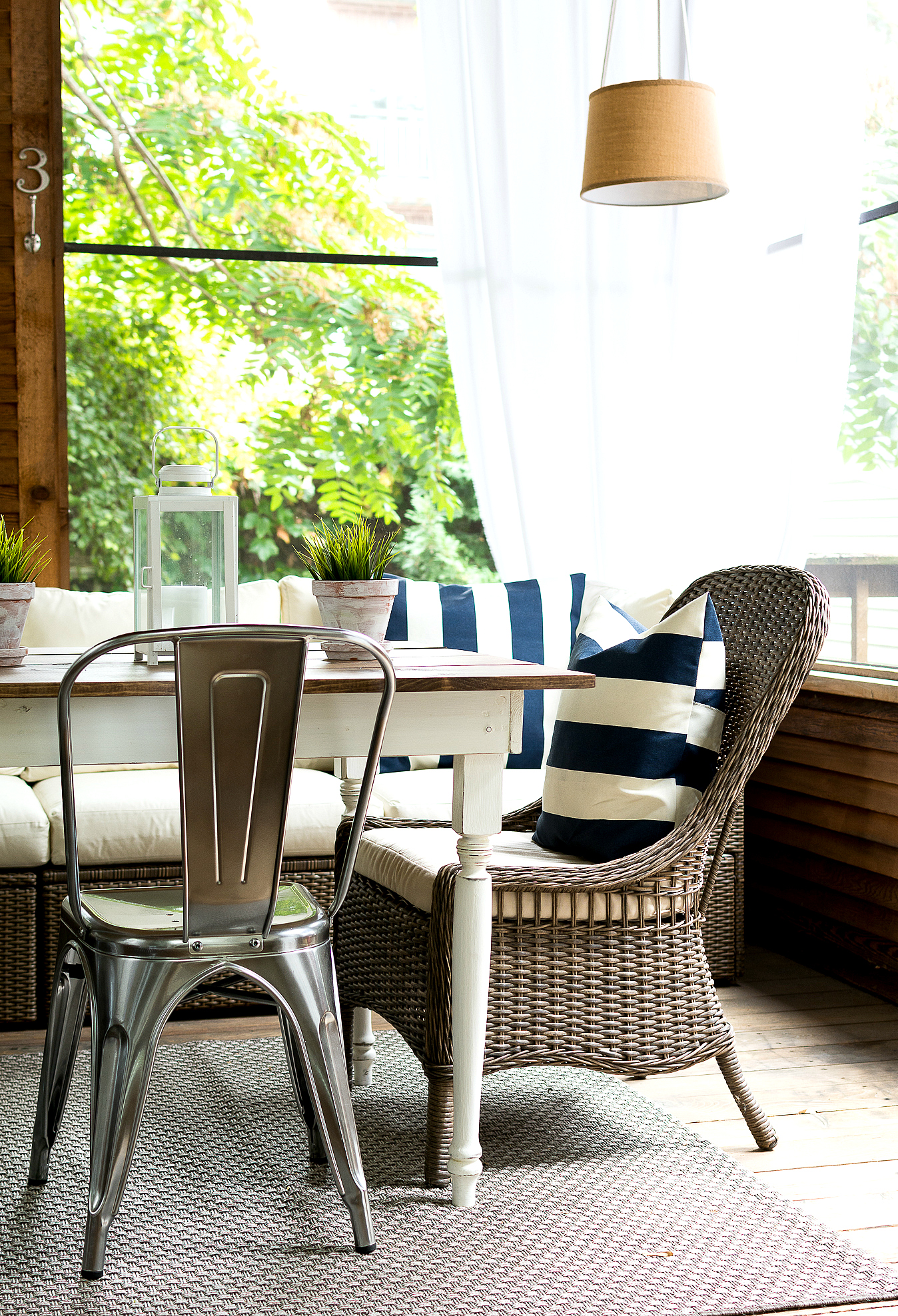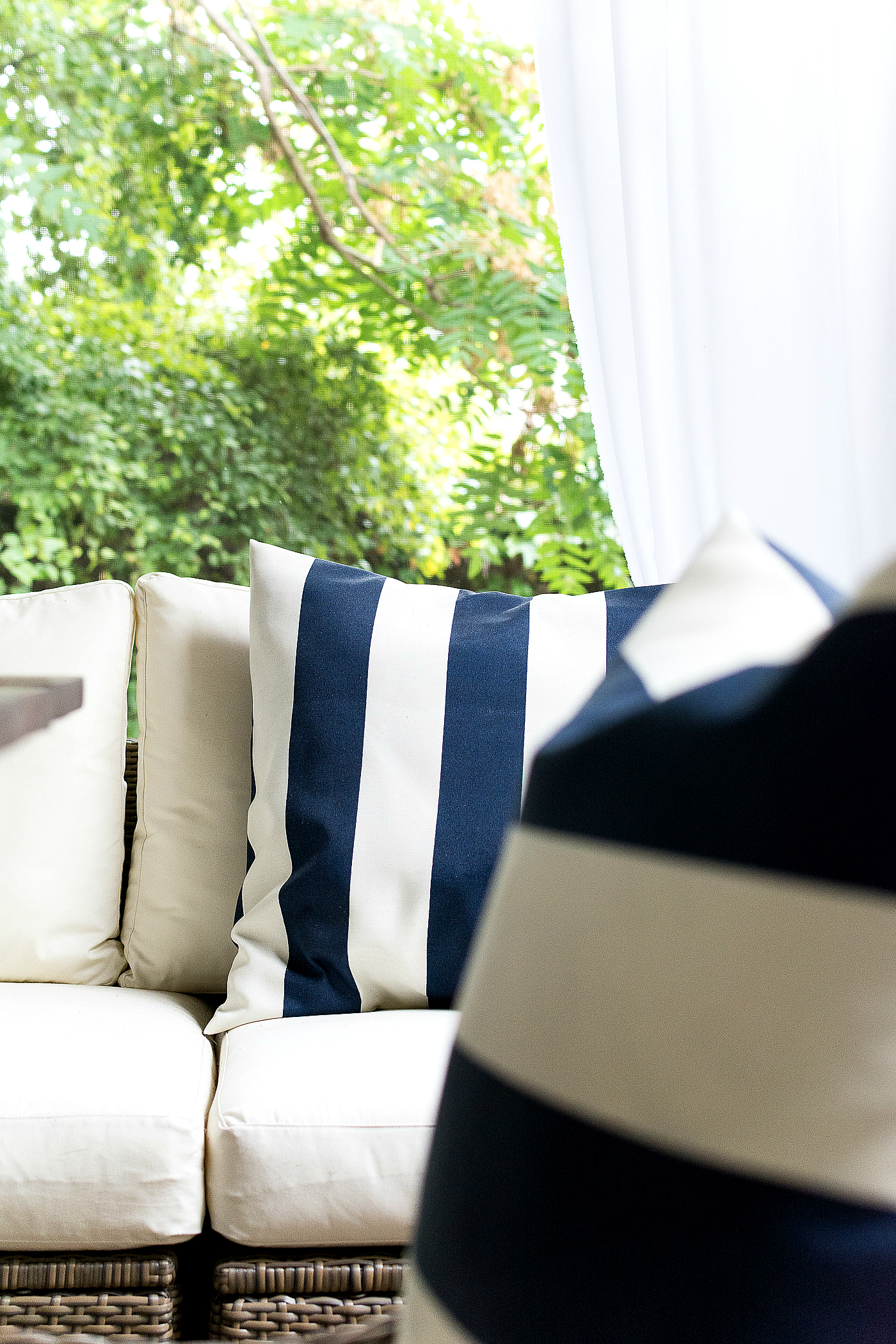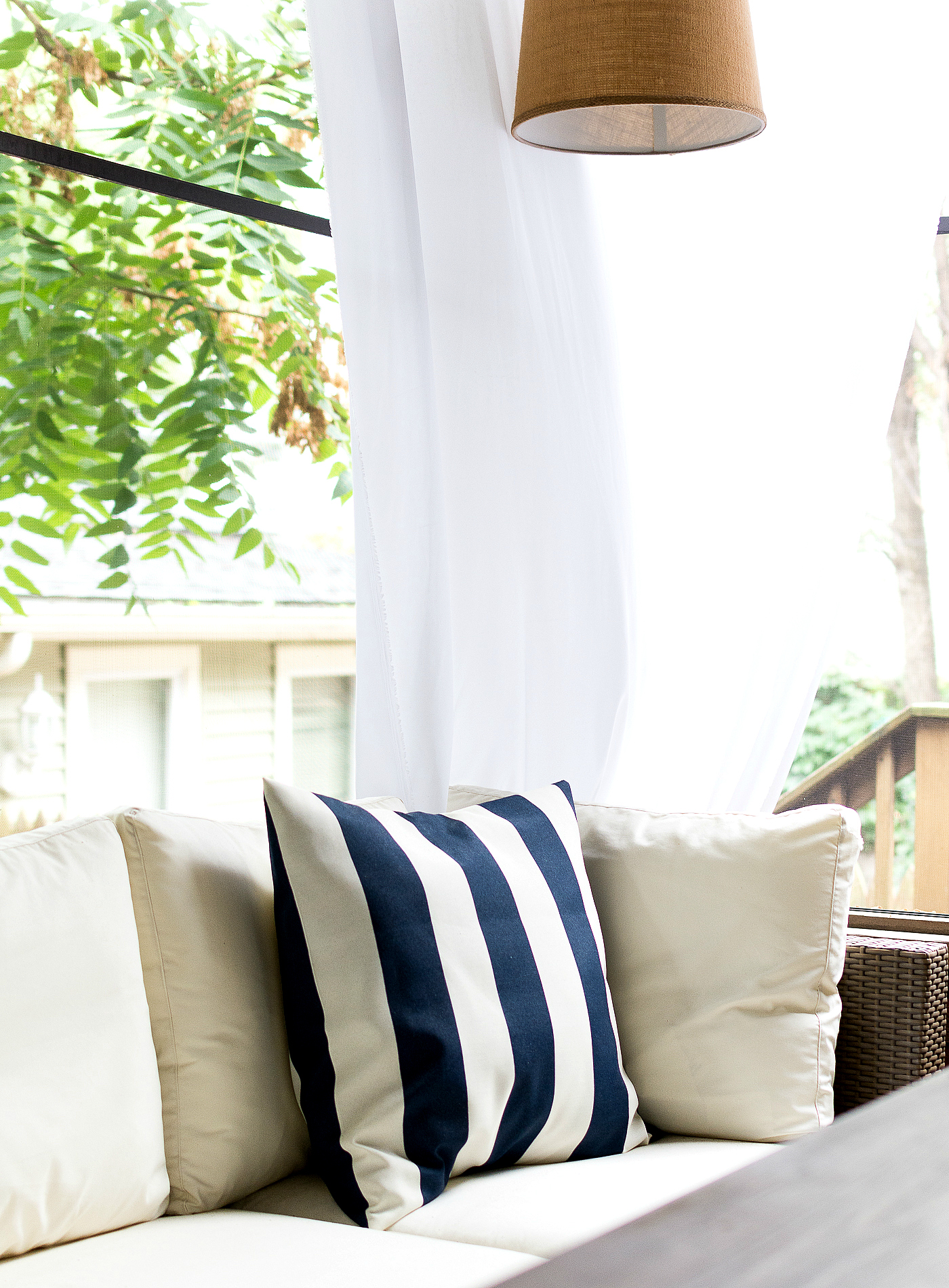 But the tip of the iceberg — my breaking point also known as the point of self-awareness — occurred while on vacation, away from my native navy & white environment where I could easily fade into background. In a navy & white polka dot tankini I found myself standing out on a sunny Florida beach. Standing out among a sea of brightly colored bathing suits and beach toys and beach chairs …
I could no longer fade into the background.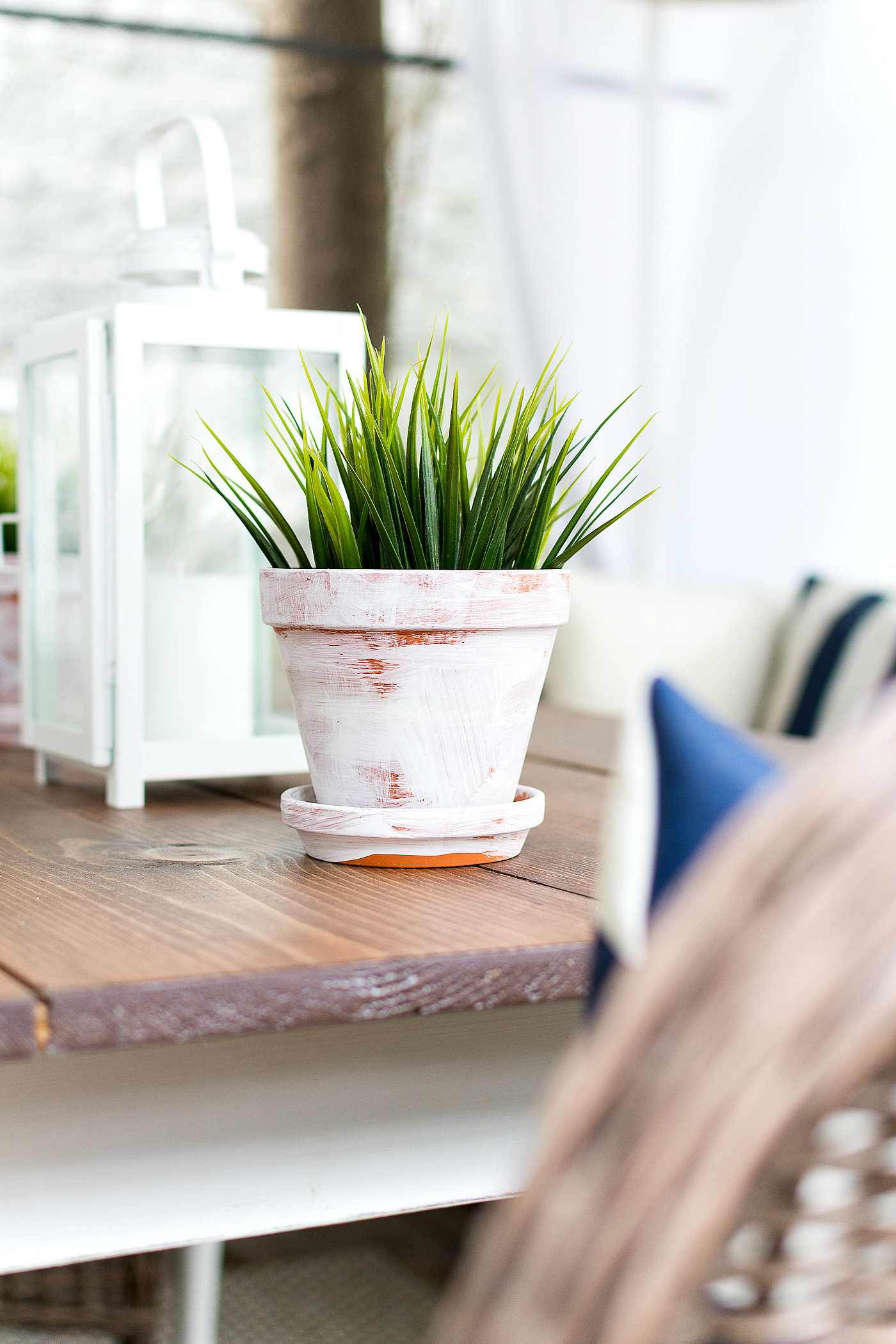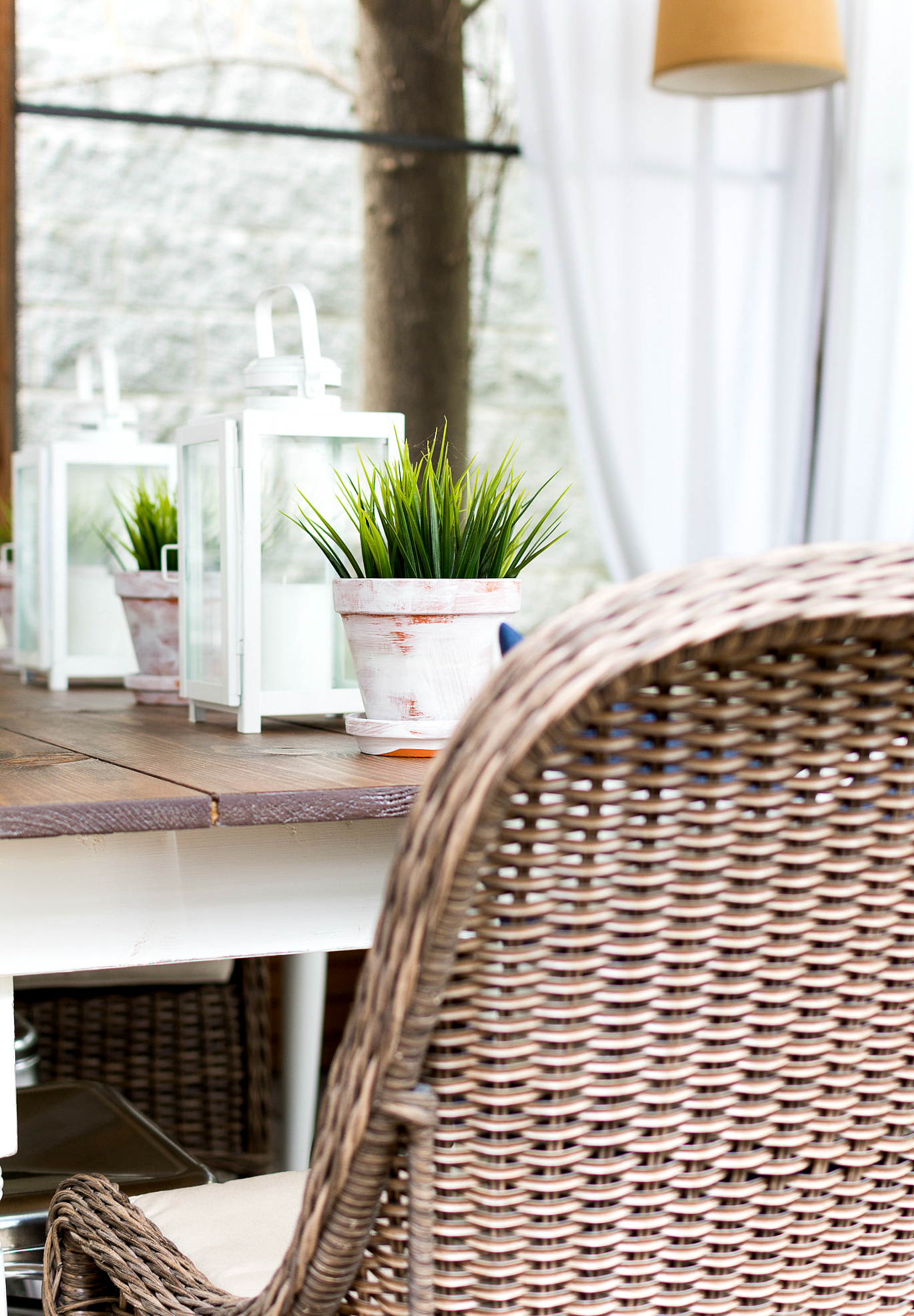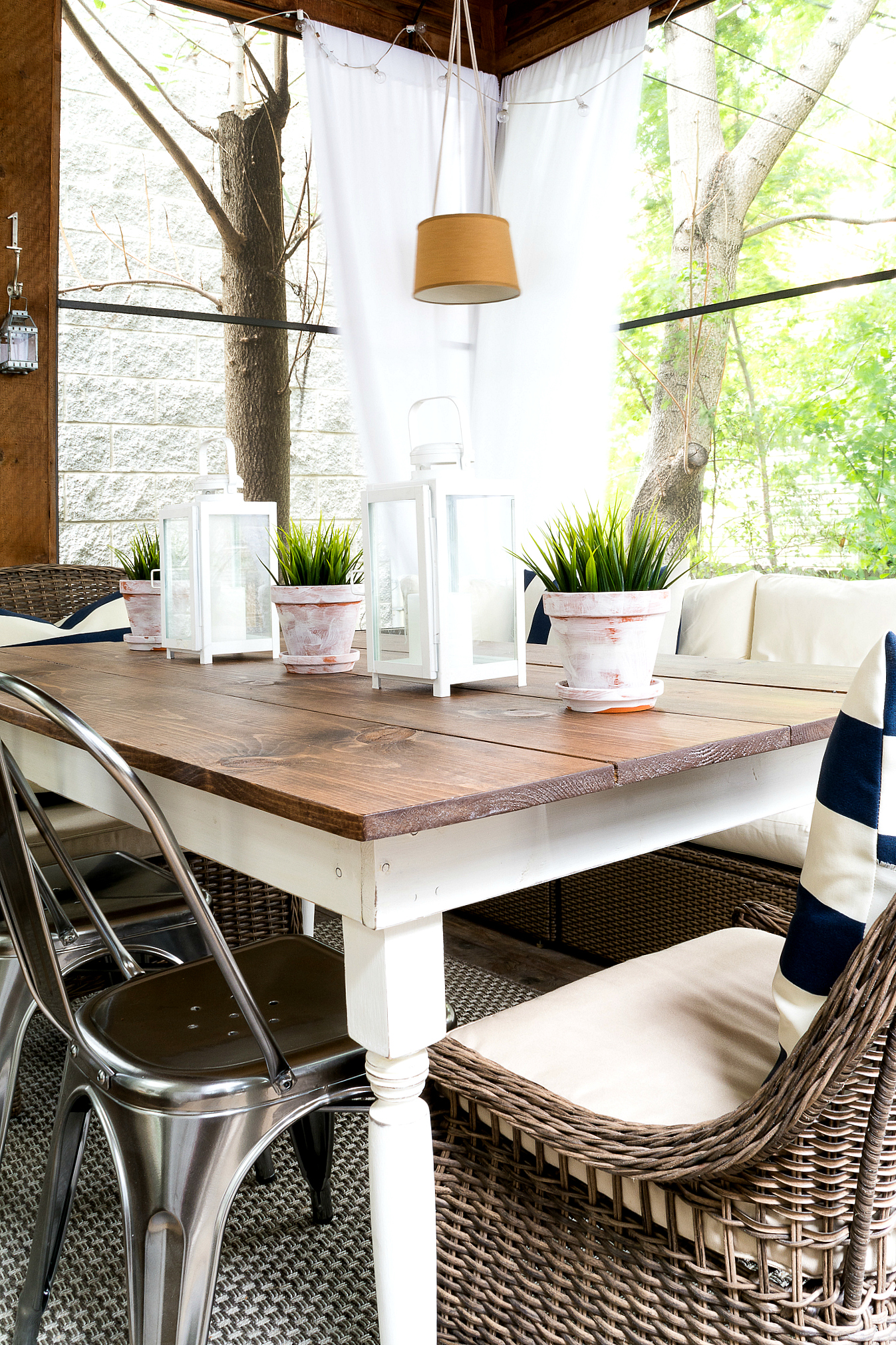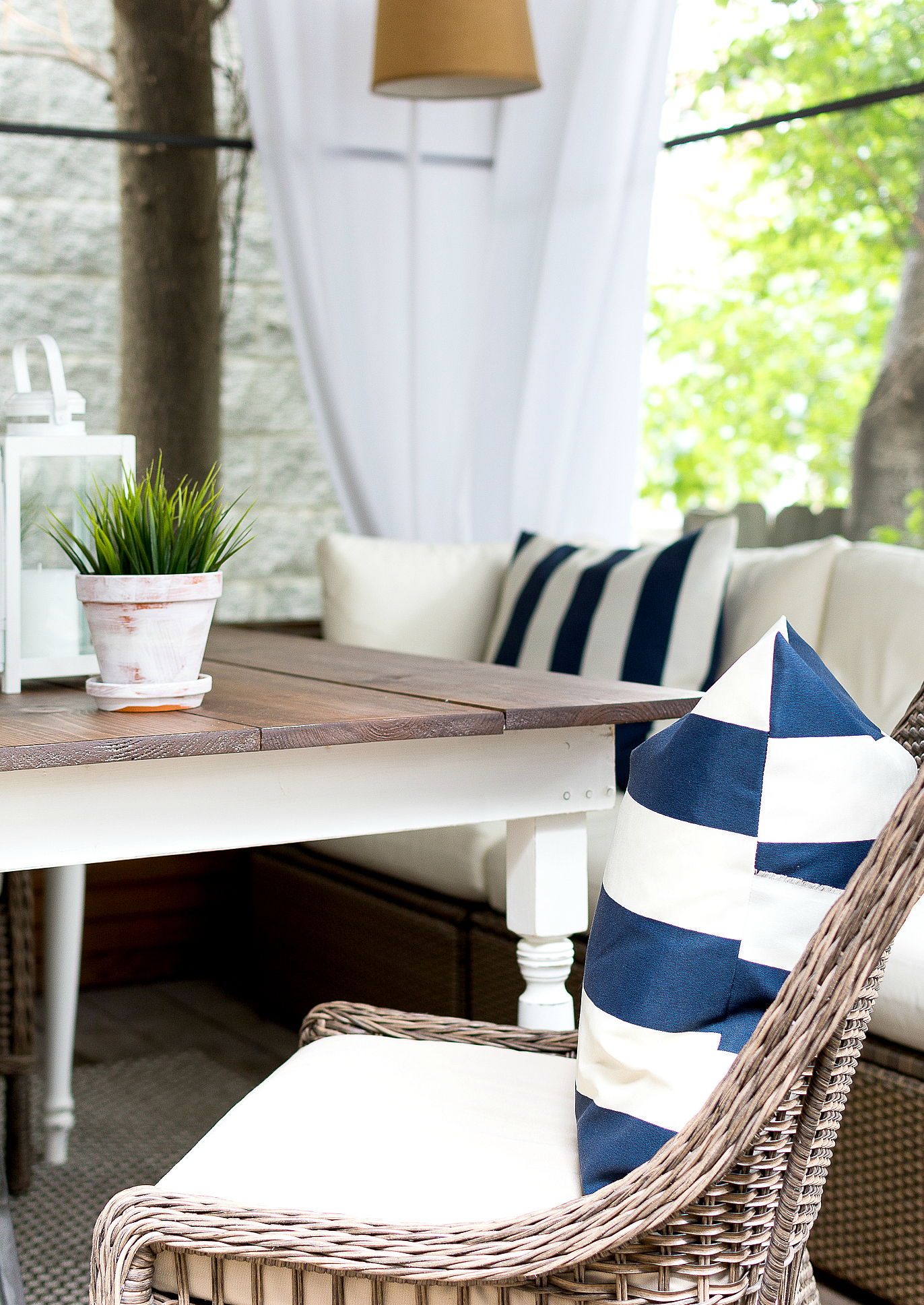 So what does this mean for me and my home? Perhaps a fashion intervention is needed? Or perhaps, to quote the late great Albus Dumbldore, "we need a little change of decoration."
If only I could clap my hands and make that happen. But I'm still waiting on my letter from Hogwarts. 🙂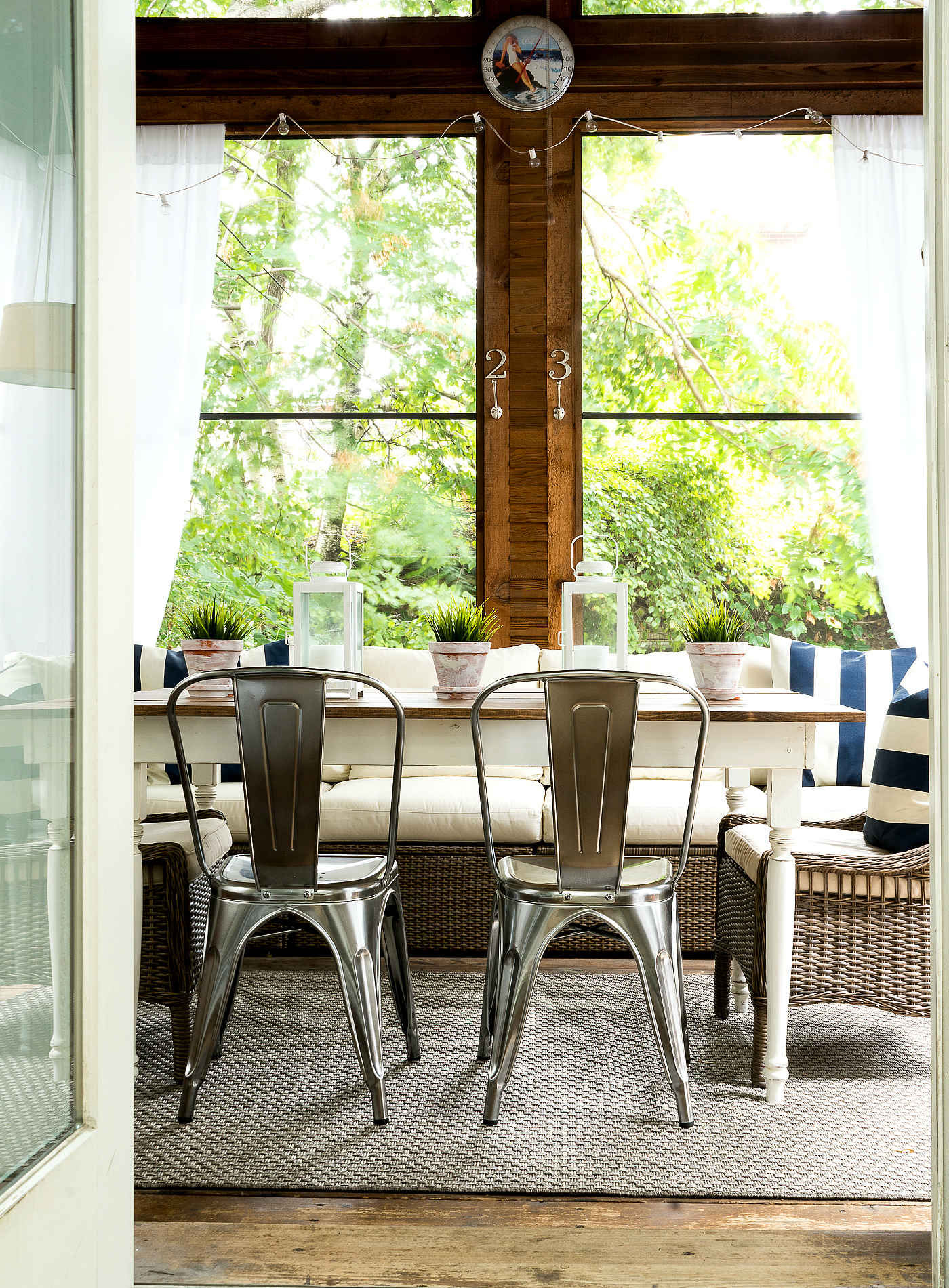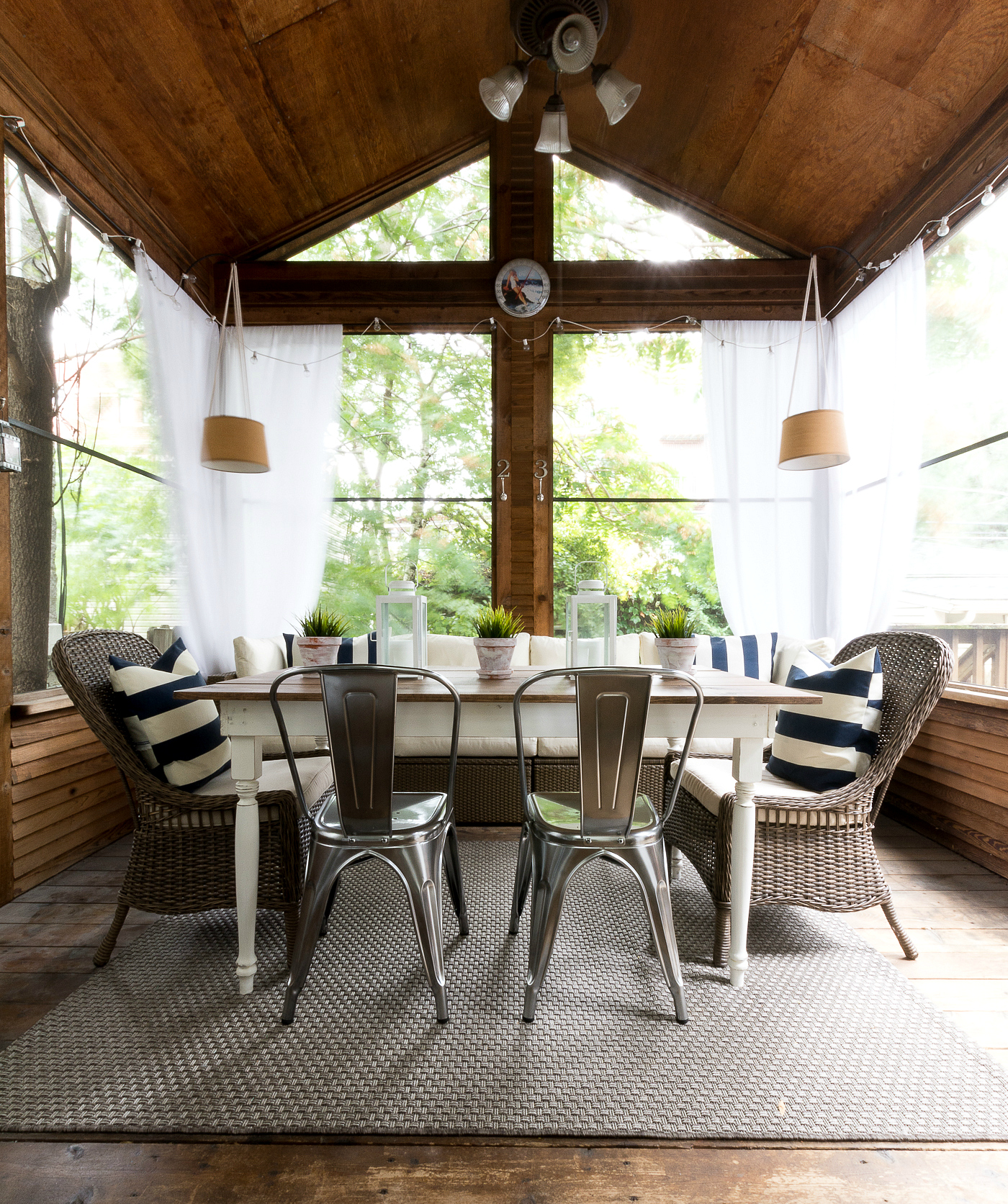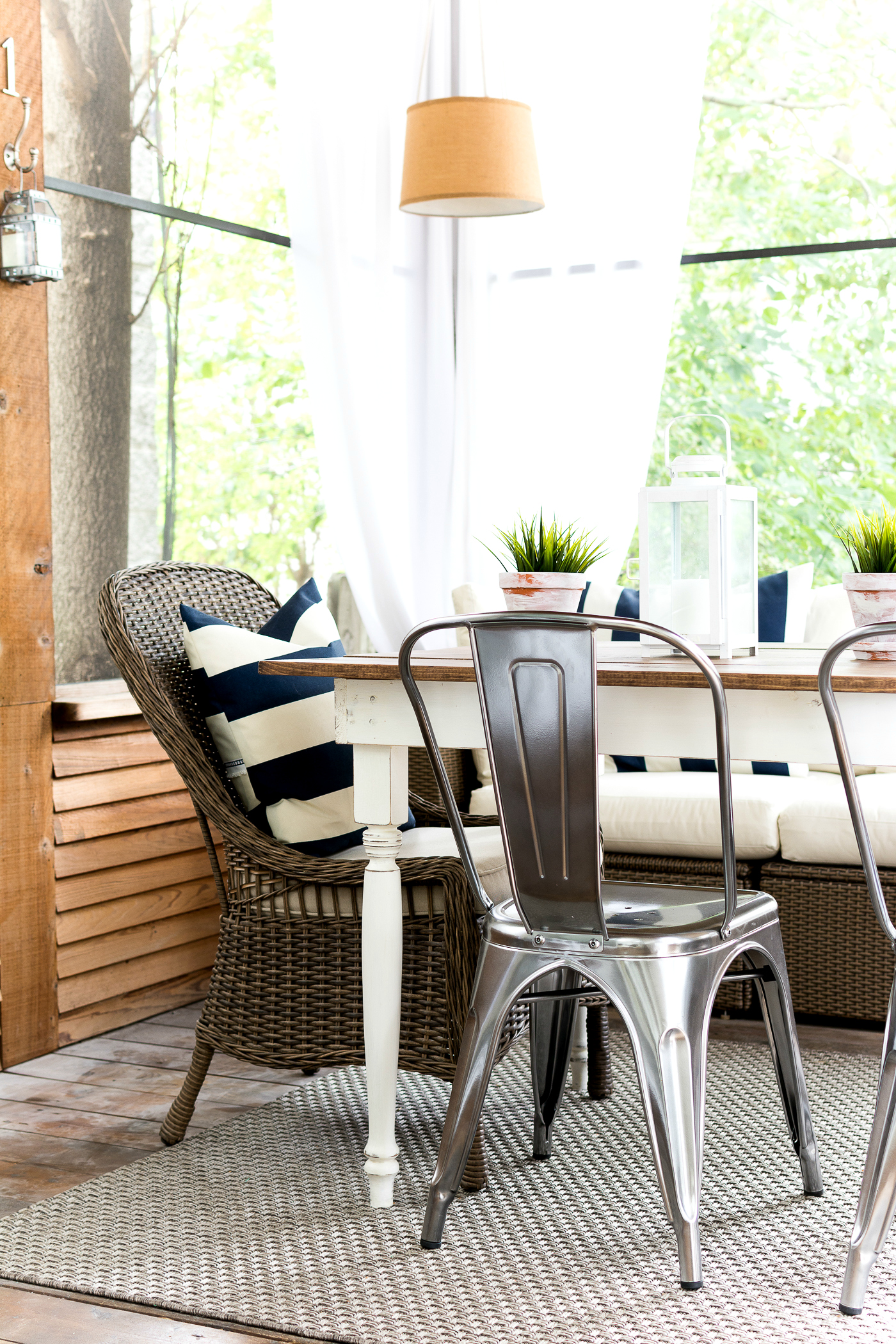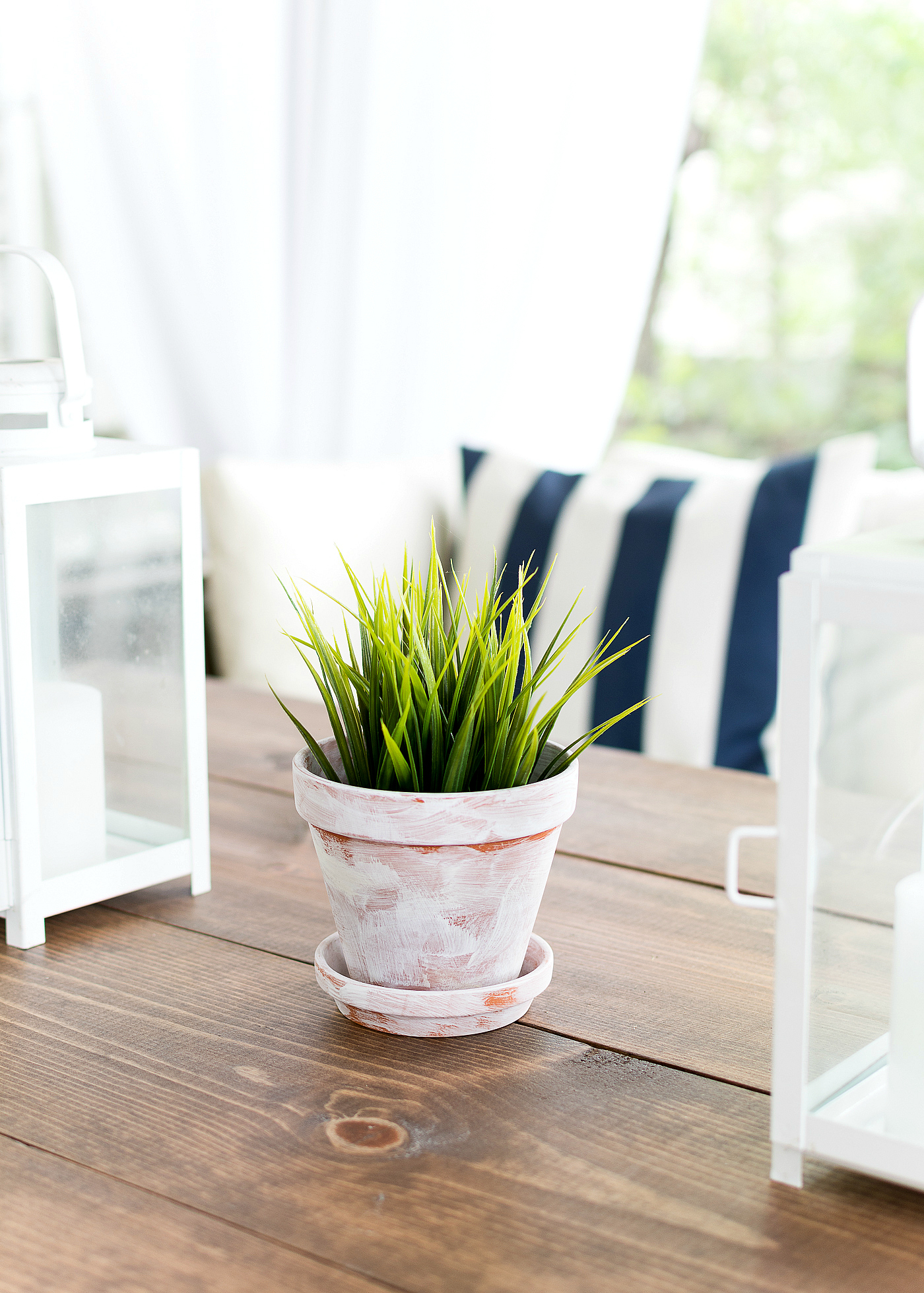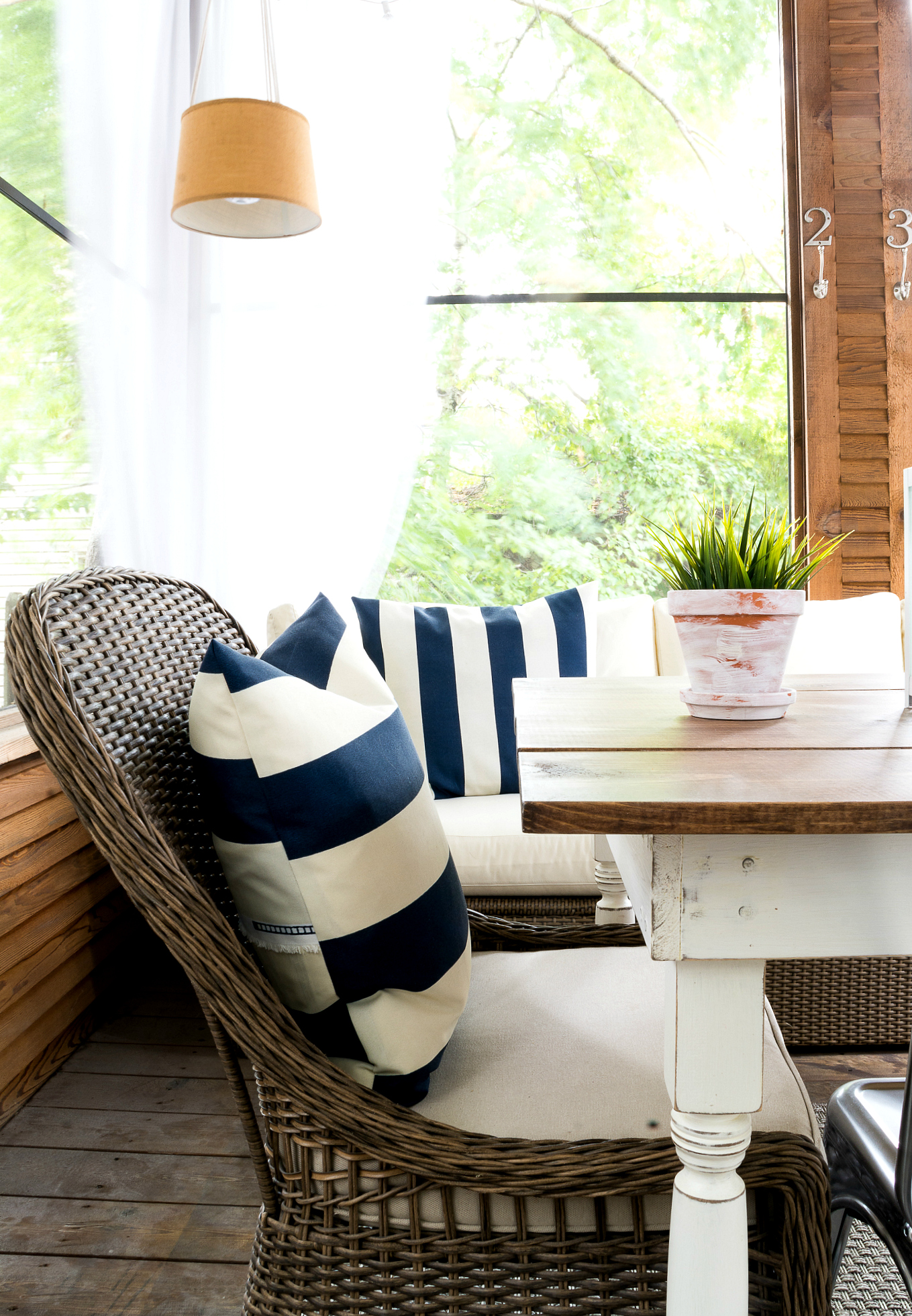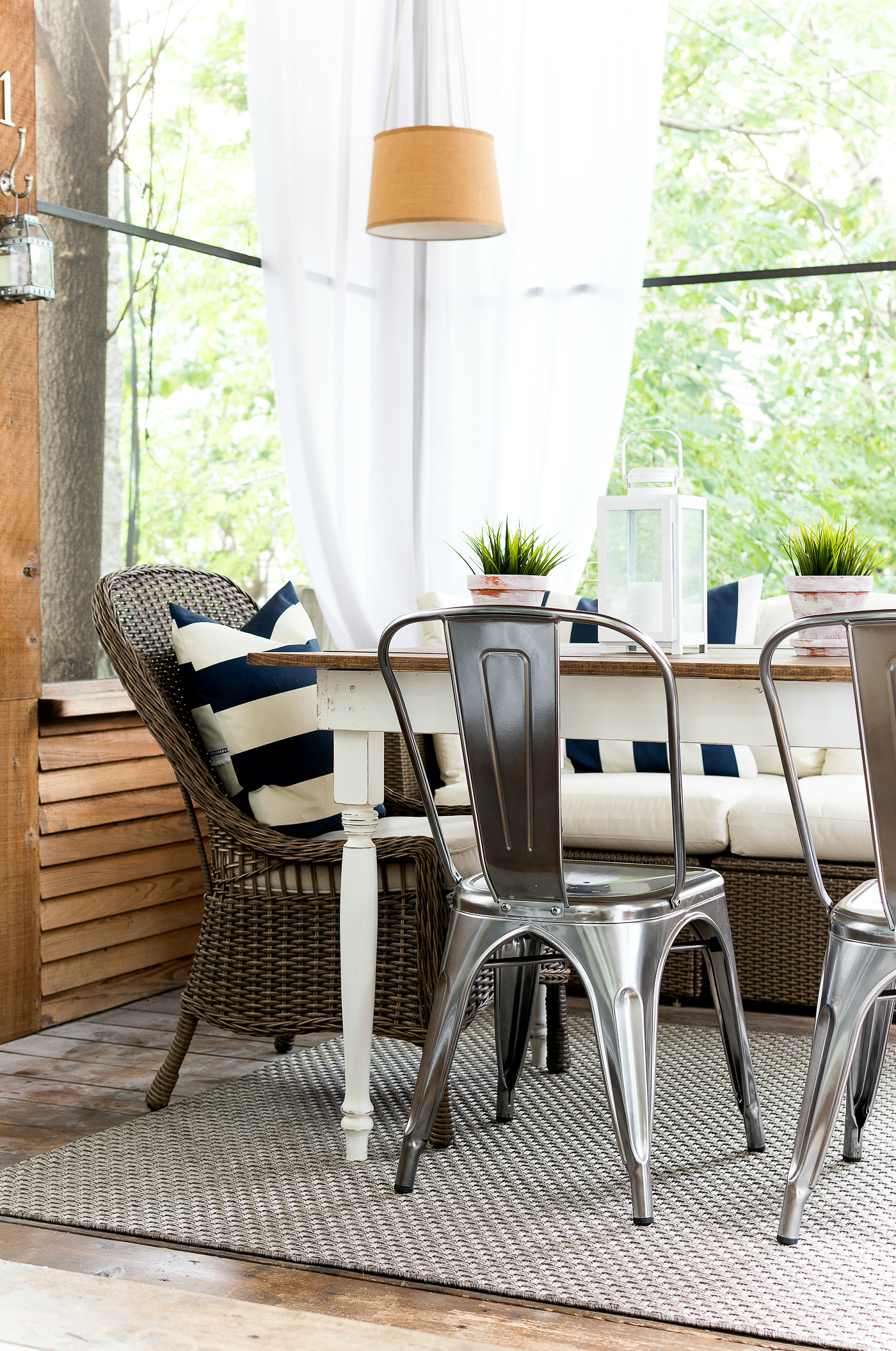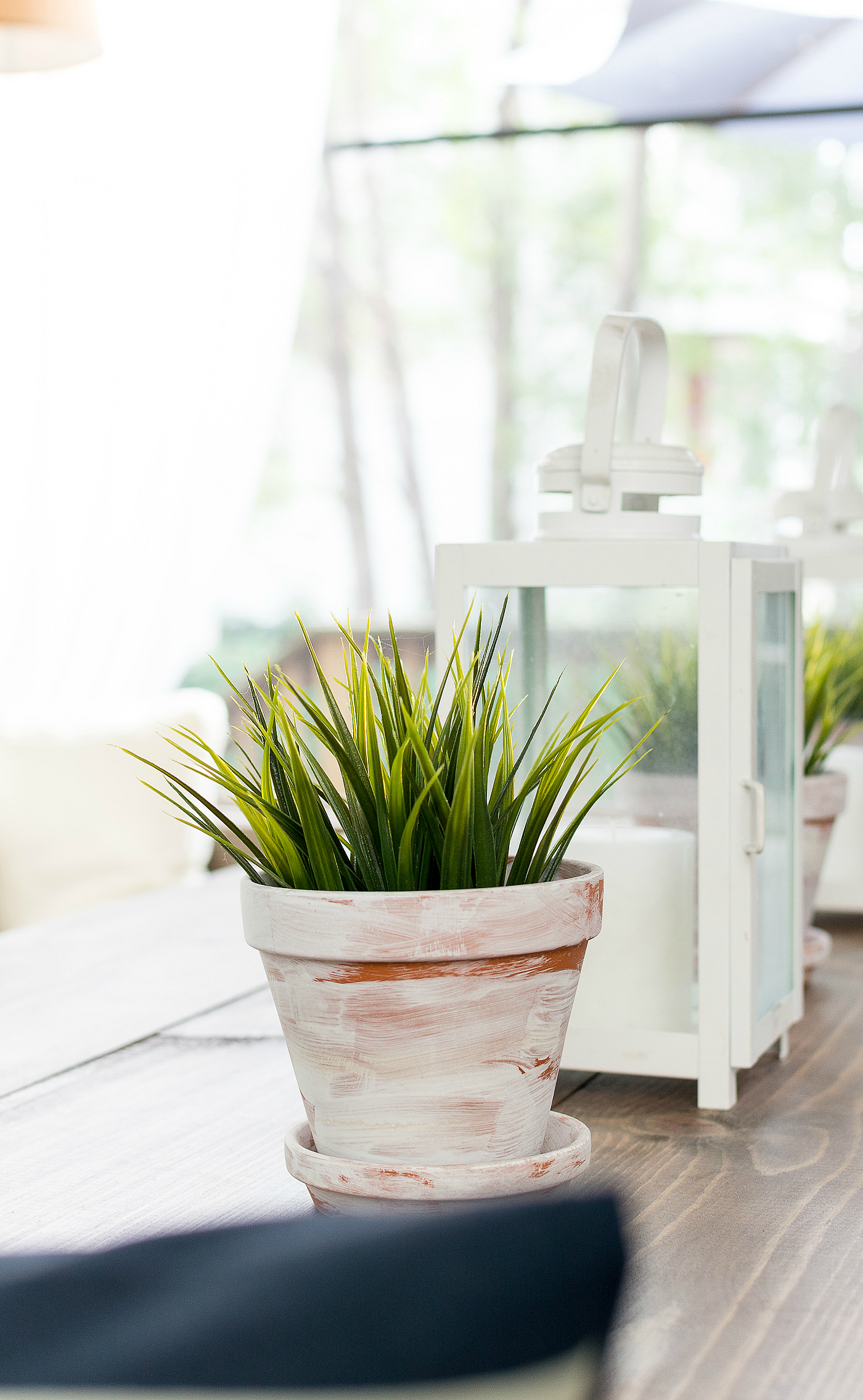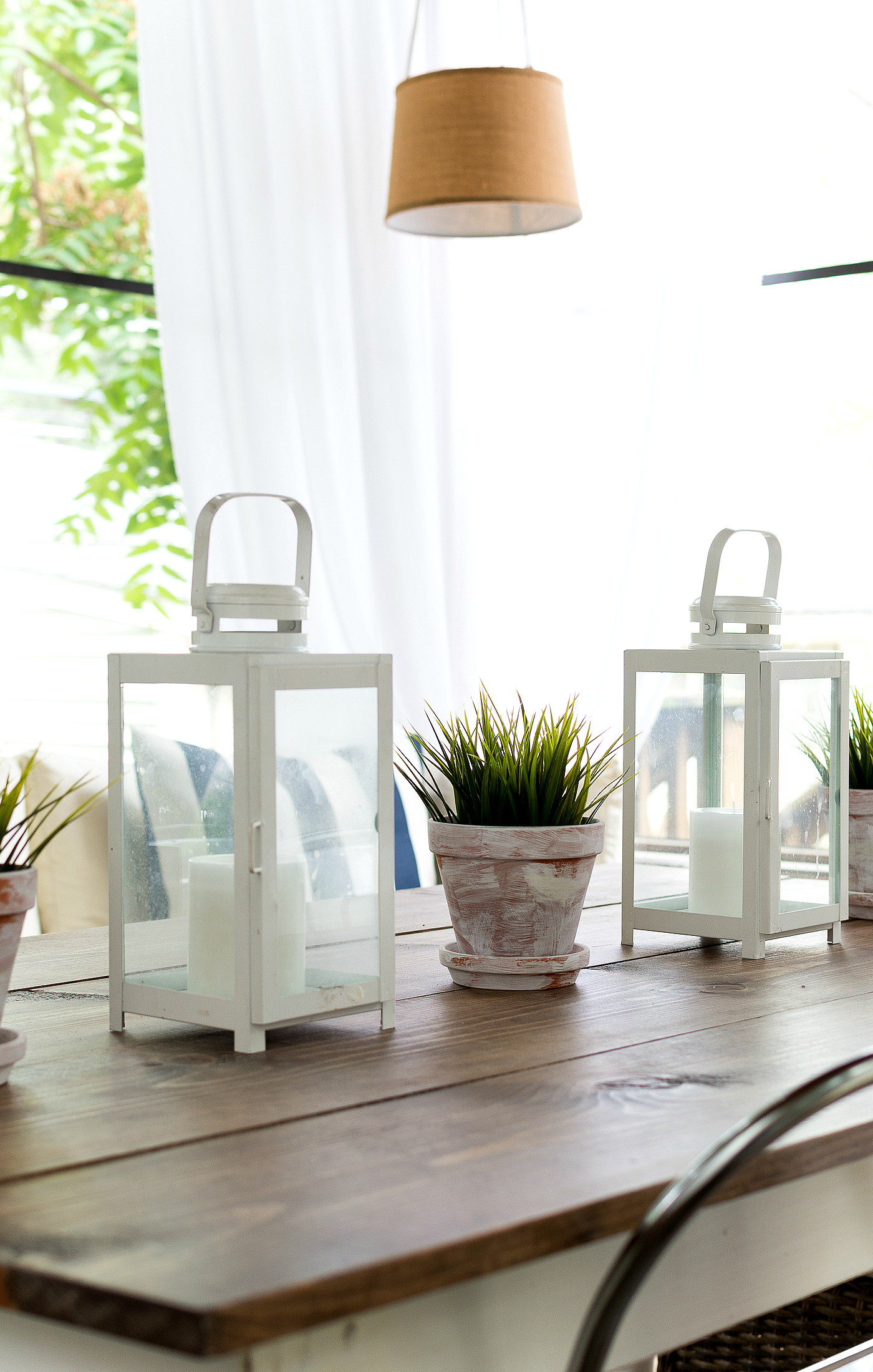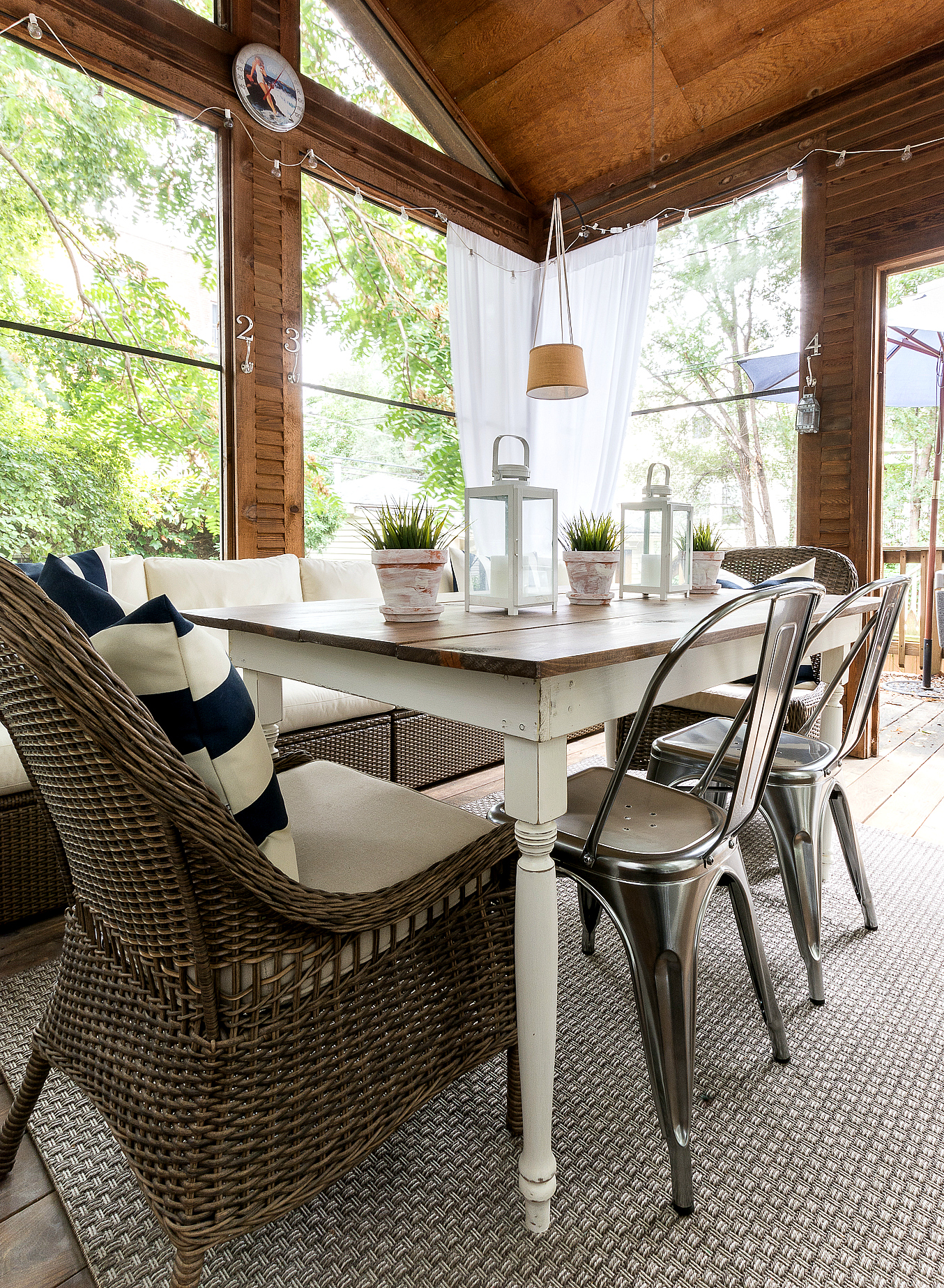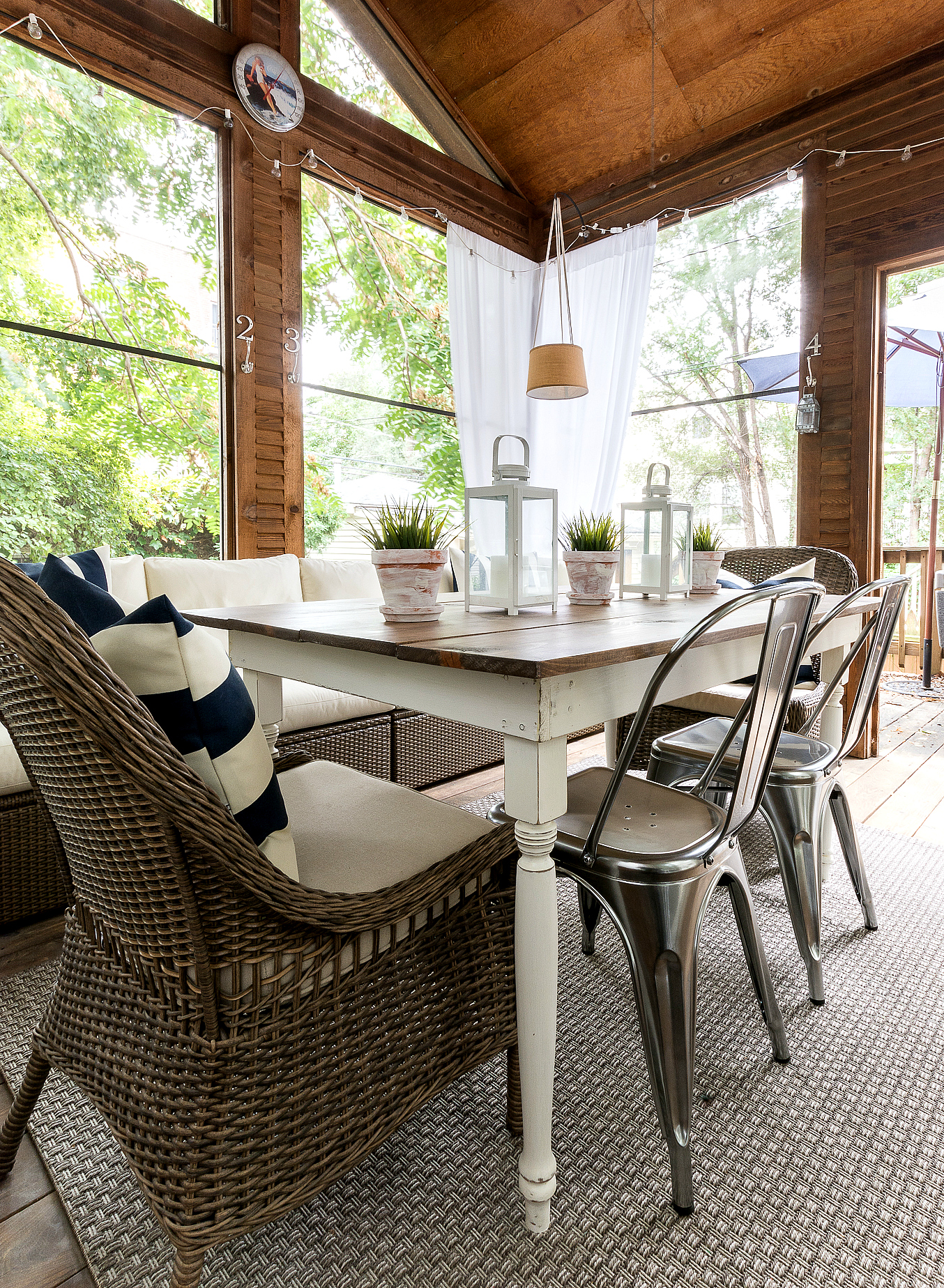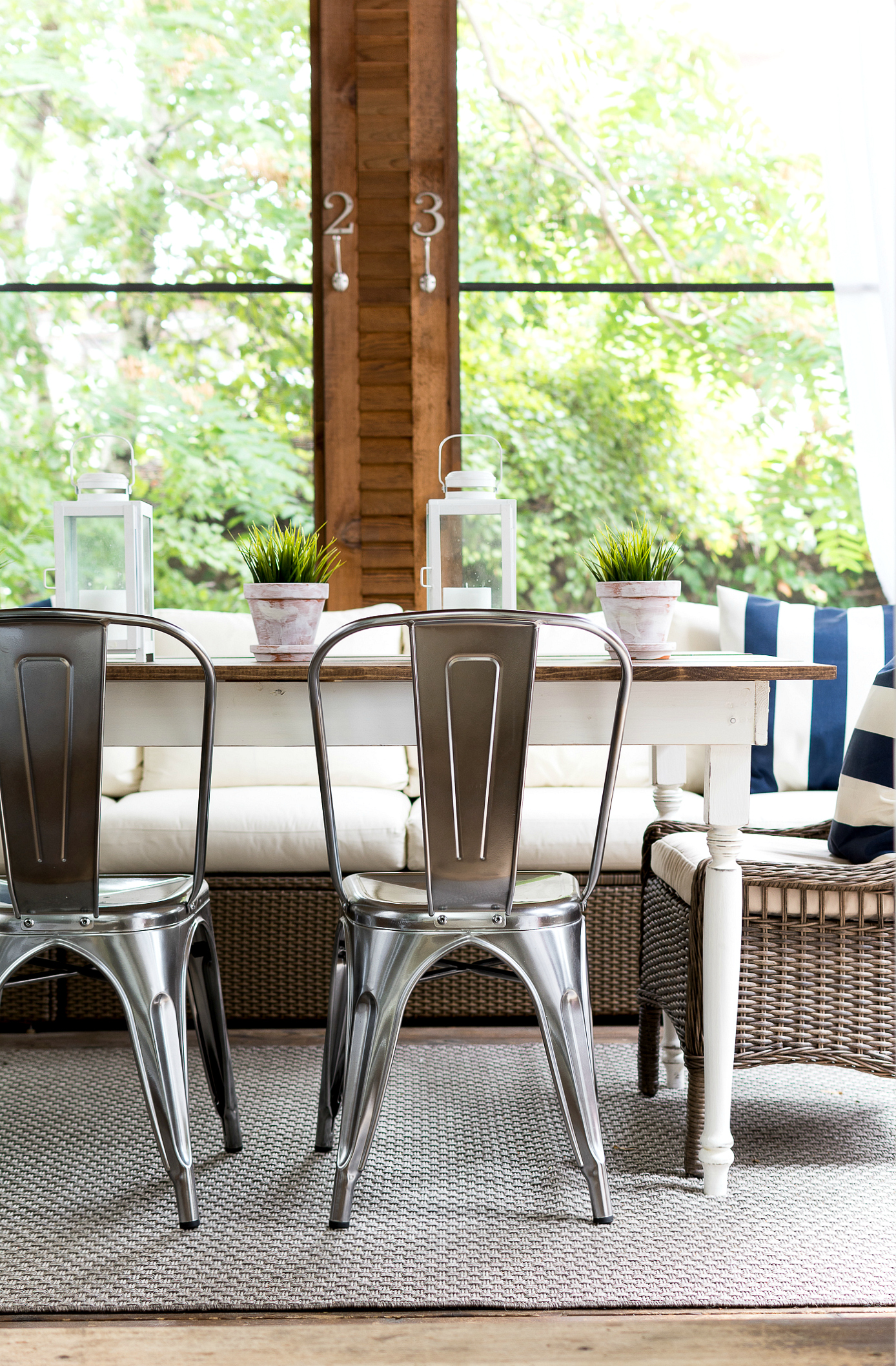 Seriously, though, I've been pinning new paint colors and area rugs. I even purchased new fabrics (last year!) in preparation of my "change of decoration." Just don't tell my family. They already think I'm a little bit nuts with all my projects …
though, if I keep dressing in navy & white maybe I can make my 'change of decoration' in stealth mode. 🙂
Navy White Screen Porch Sources
[show_shopthepost_widget id="1992395″]

P.S. Here's a peak at my current … and future 🙂 … navy & white summer wardrobe …

[show_shopthepost_widget id="1992383″]

Pin it!

You Might Also Like: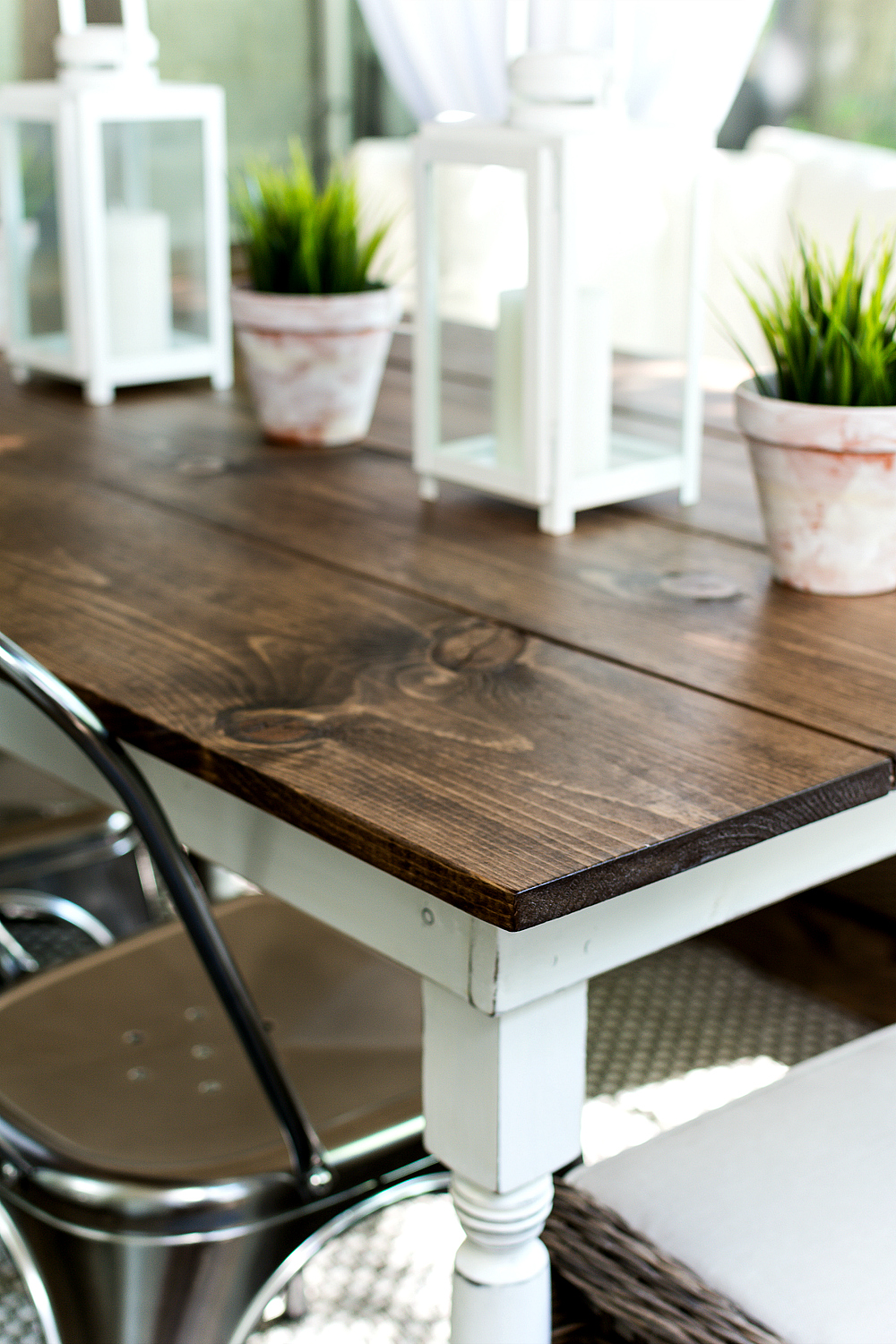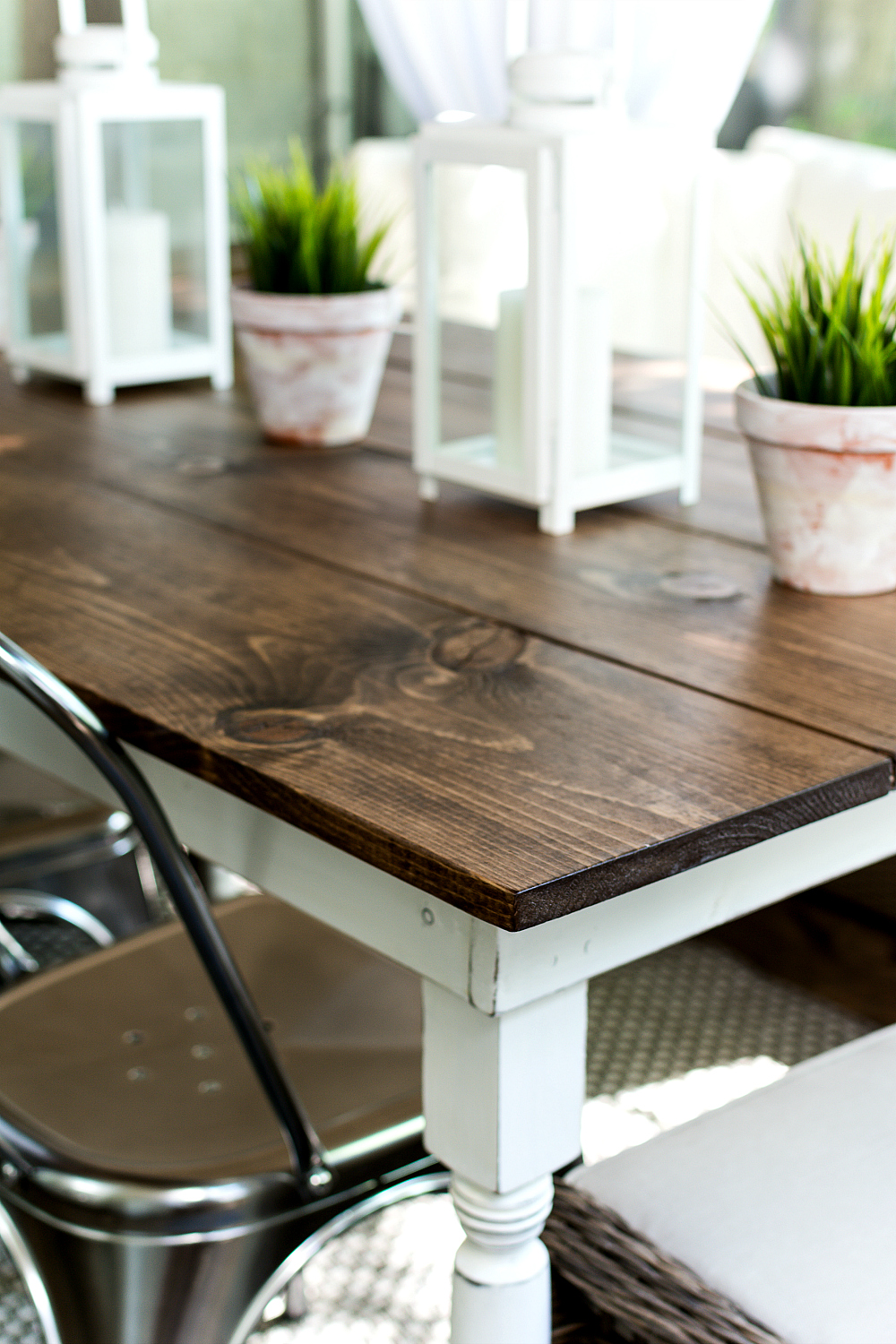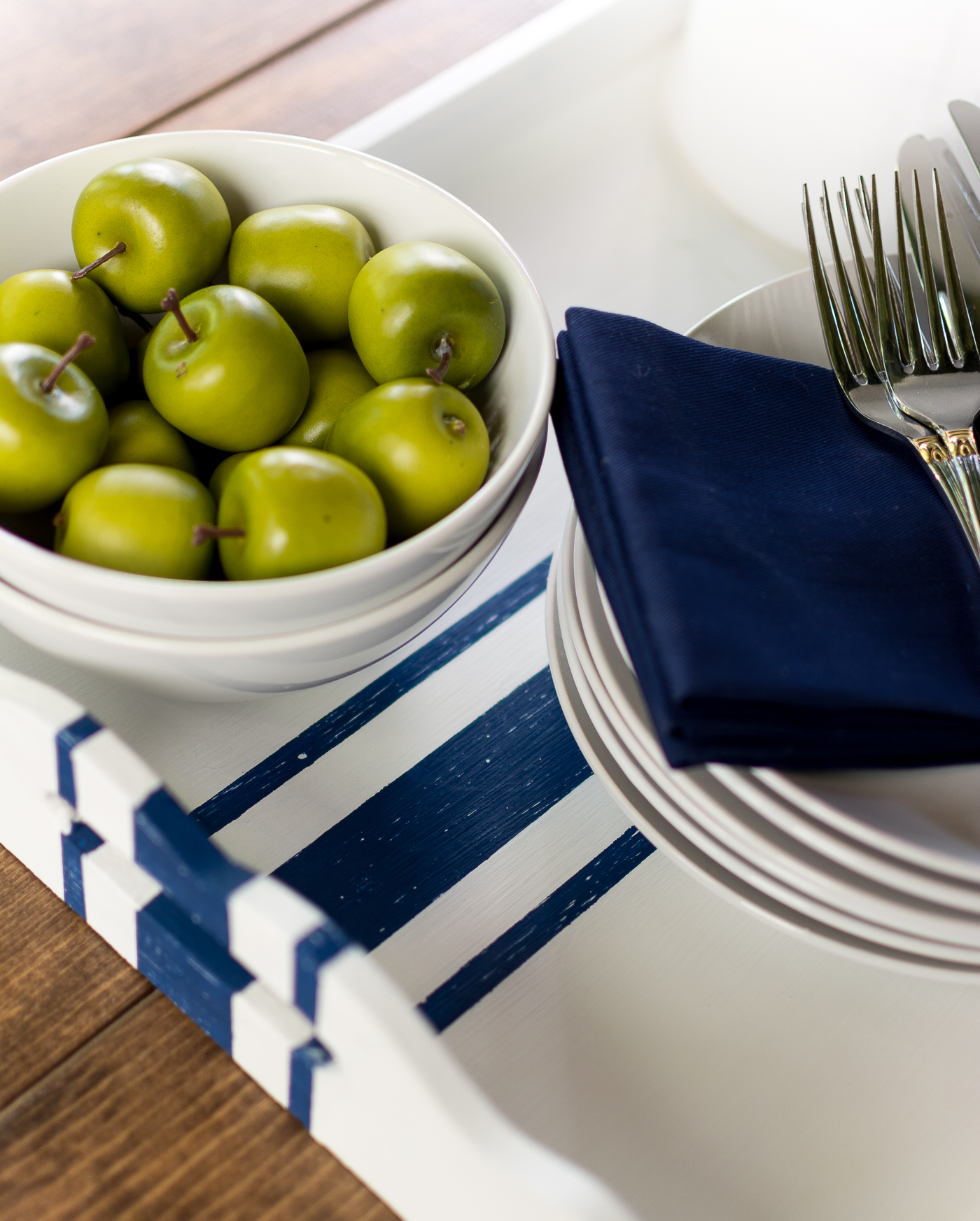 Grain Sack Serving Tray Makeover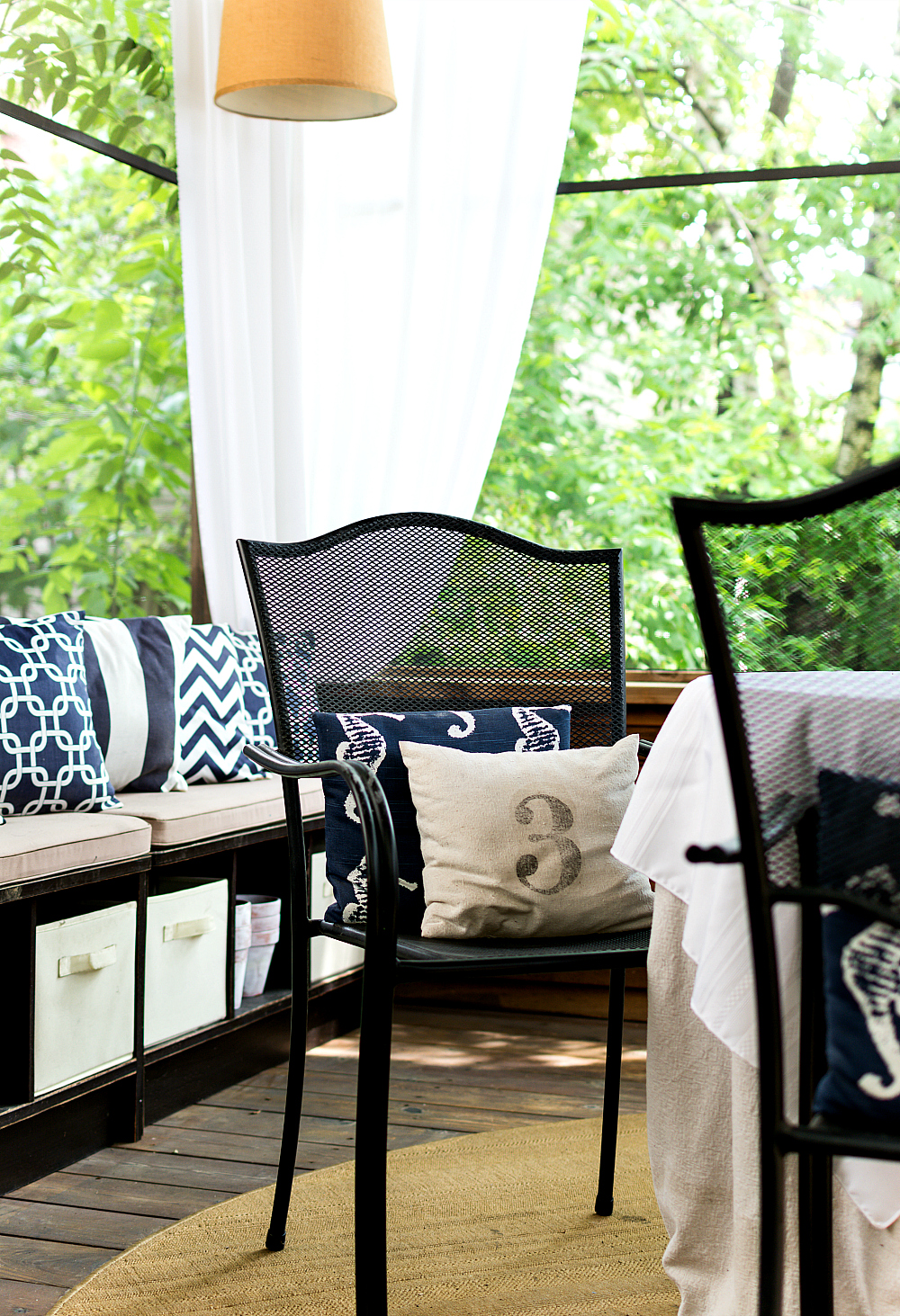 *some affiliate links included.
Sharing: | Between Naps on the Porch | Savvy Southern Style |