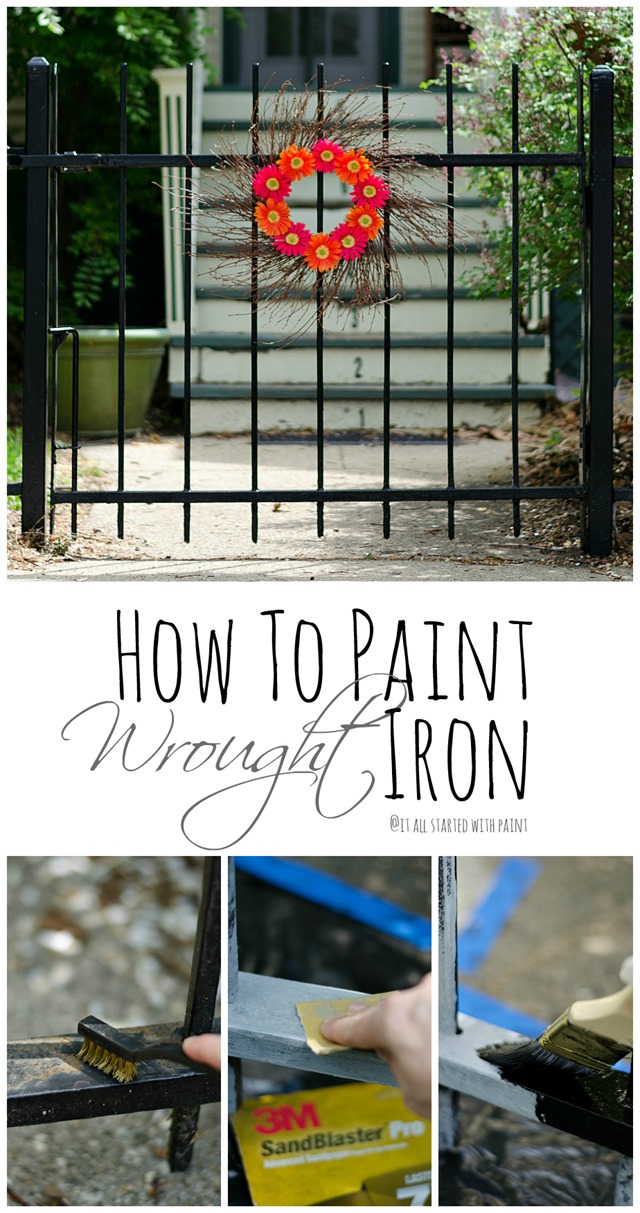 Peer pressure. Or more like neighbor pressure. I try not to succumb. But it's pretty hard to ignore when you live in a city where your next door neighbor is mere inches away.
And when your rusty and peeling wrought iron fence butts up against their newly painted and refreshed one, well that just ups the pressure to the nth degree.
So I succumbed.
Now, there are those who celebrate all things rusty and chippy. Hunt yard sales and flea markets and rummage through old barns in search of rusty and chippy. But I doubt even the most fervent rusty and chippy lover would want this …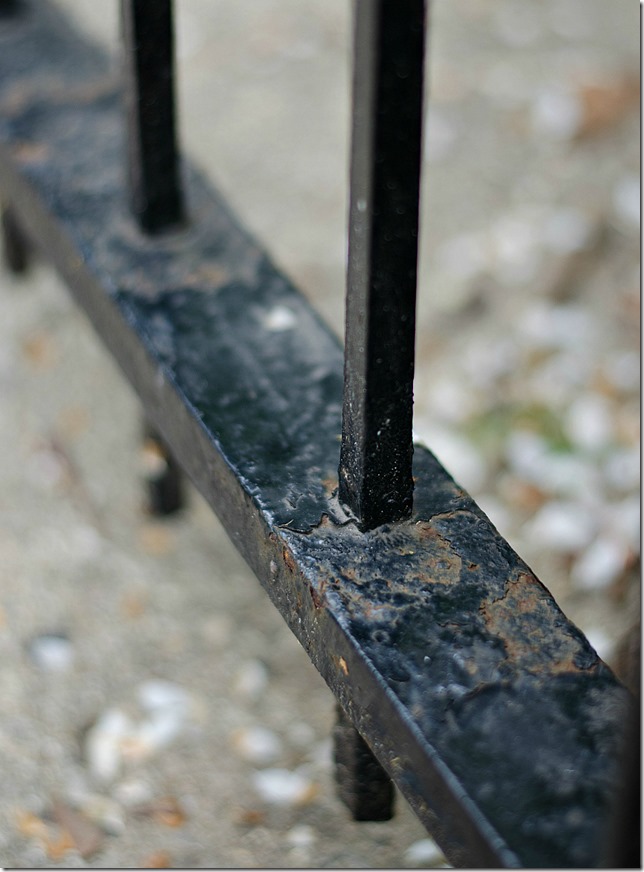 on the iron fence in front of their home.
For all their neighbors to see.

I know I don't.
Before I get to the tutorial, let me add in a disclaimer. I, in no way, am claiming to be an expert on wrought iron. Or how to paint wrought iron. I'm just sharing what I did. This time. Because in the past, I didn't spend time on prepping the surface first. Which was my #1 mistake. And as a result, my previous wrought iron fence paint jobs have turned out bumpy and, well, not good.
But not this time.
This time I pulled out the big guns, thanks to the folks at 3M DIY …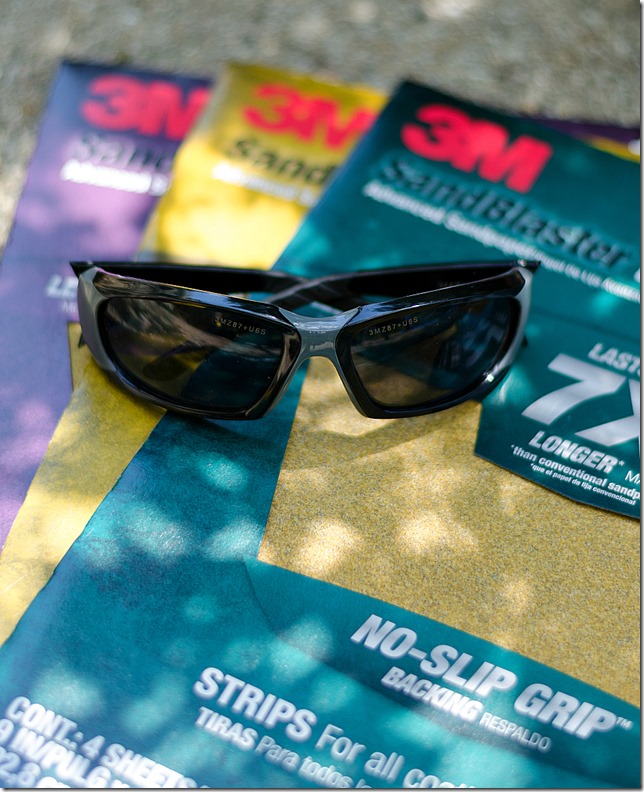 How To Paint Wrought Iron
Supplies:
3M Safety Products ForceFlex™ MAX Safety Eyewear (safety first!)
3M Advanced Abrasives with NO-SLIP GRIP™ Backing (80 and 220 grip)
ScotchBlue™ Painter's Tape  Exterior 2097 Painter's Tape (who knew there was an exterior painter's tape?)
Wire brush
Rotary tool (and extra sanding attachments)
Ace® Hardware Rust Stop Indoor/Outdoor Oil-Based Enamel
Ace® Hardware Rust Stop Oil-Based Primer
Step 1. Use wire brush to remove chipped paint.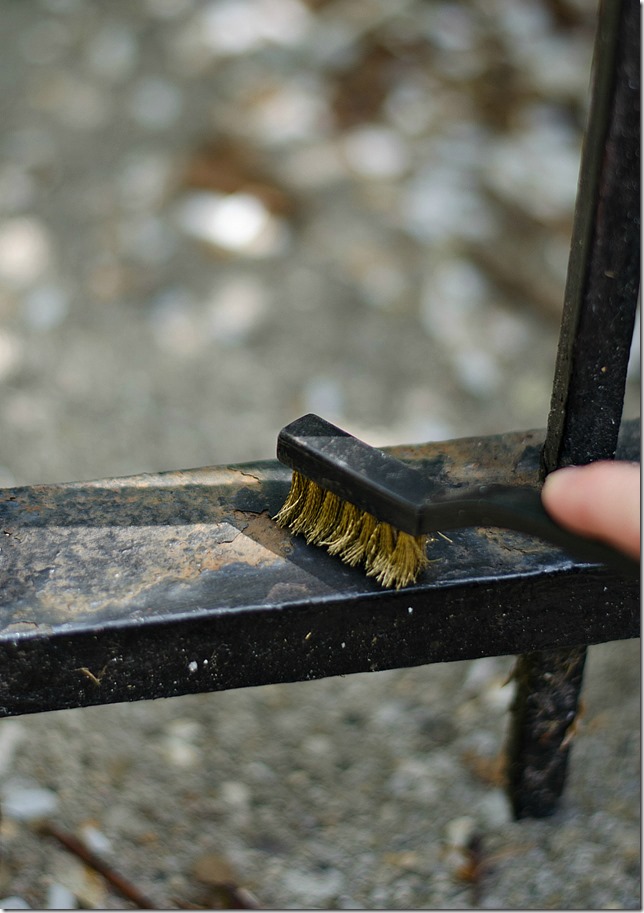 Step 2. Sand.
I used a 3M™ Advanced Abrasives with NO-SLIP GRIP™ Backing in 80 grit and wrapped it around an old sanding block.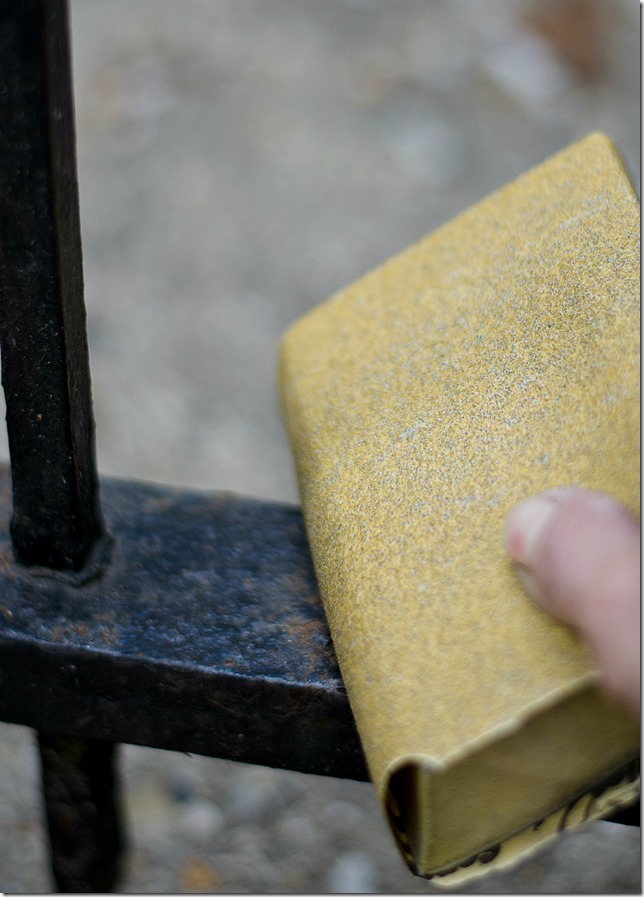 Step 3. Very important: sand again. This time using a power rotary tool.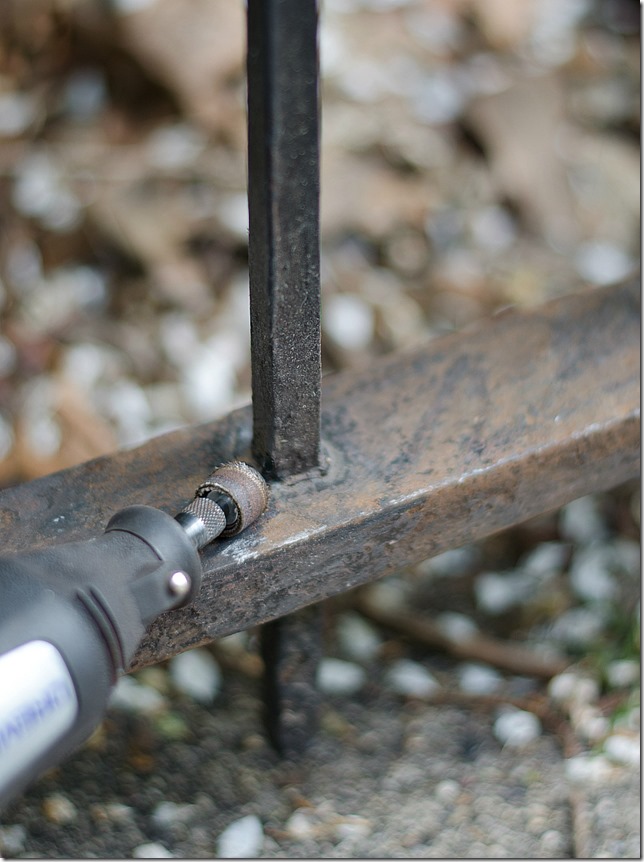 And be sure to wear your safety glasses for this very important step. Chips and flecks and dust from the old paint was flying this way and that.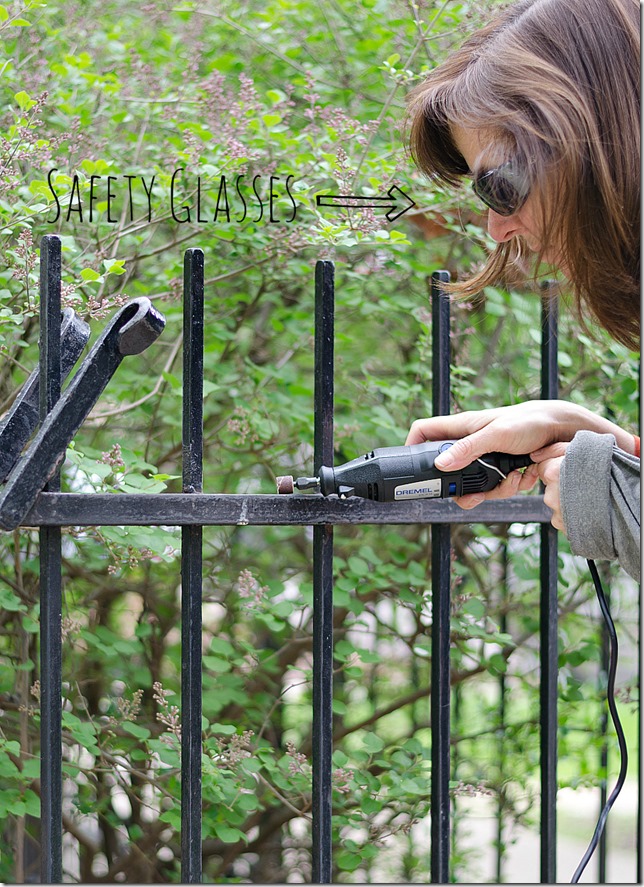 I chose the super cool 3M™ ForceFlex™ MAX Safety Eyewear.
Step 4. Clean surface. No picture for this one. Just grab the garden hose and rinse off.
Step 4.a. Let dry completely before proceeding to next step.
Step 5. Prime using an oil-based rust protector.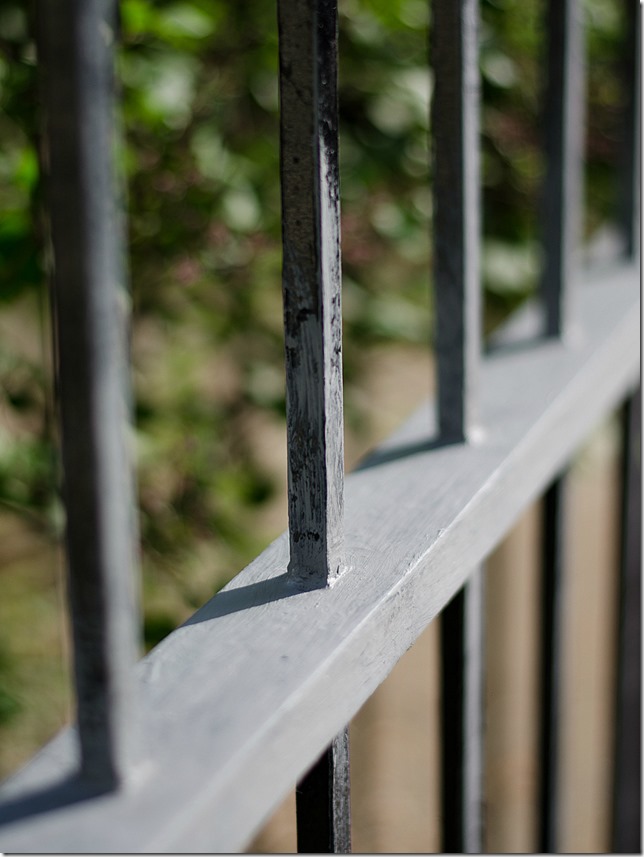 I just primed over the rusted areas.
Step 6. Lightly sand once dry.
I chose a very fine 3M™ Advanced Abrasives with NO-SLIP GRIP™ Backing in 220 grit.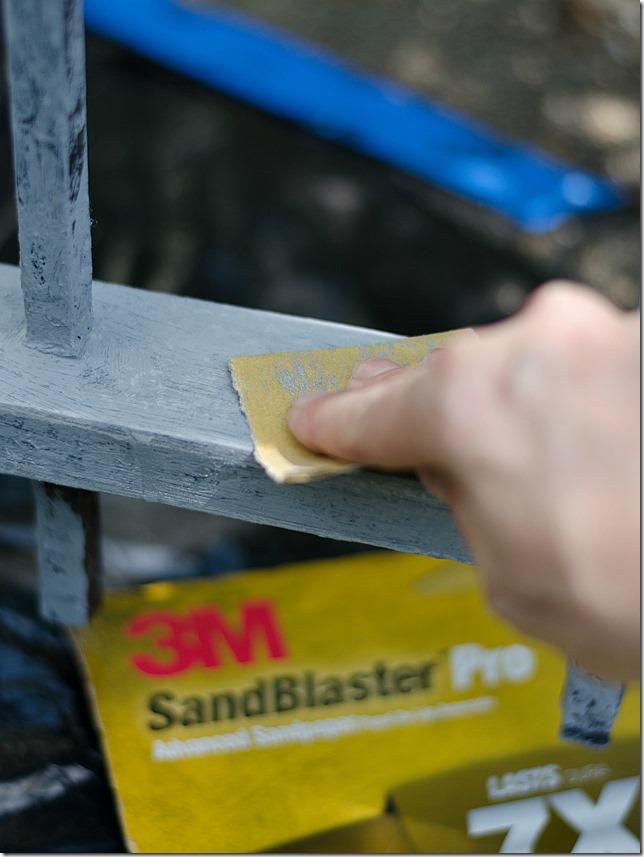 Step 7. Time to paint. Finally! Use an oil-based paint.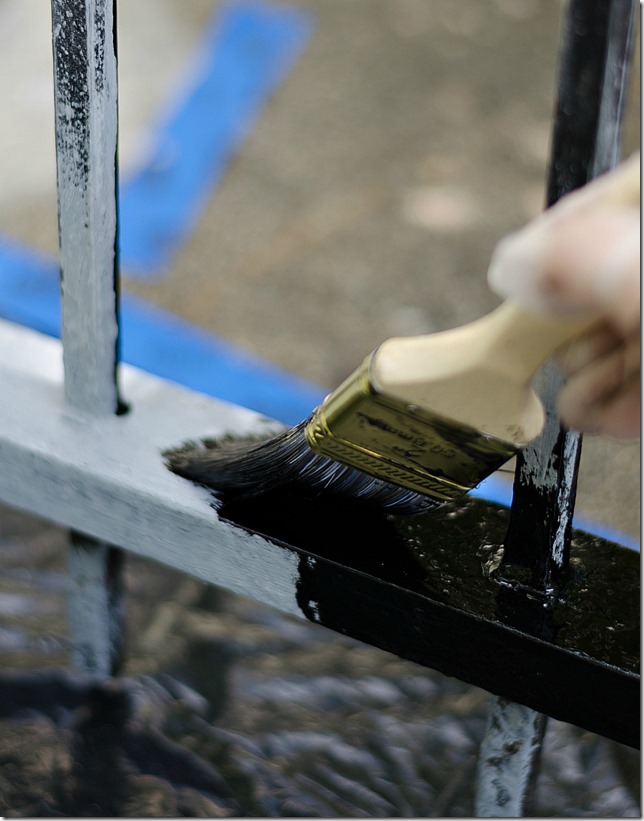 I chose a satin finish. I thought it would be more forgiving of my sanding shortfalls than a gloss.
Also, the paint is a bit runny so be sure to put something underneath to catch drips. Since we living in the windy city, I secured a sheet of plastic using my new best friend, ScotchBlue® Painter's Tape for Exterior Surfaces …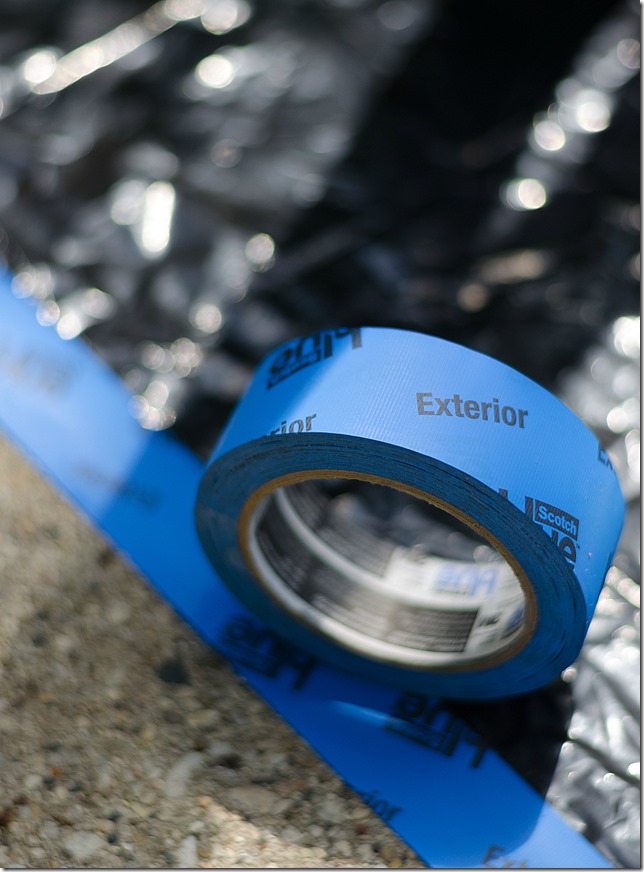 And you're done …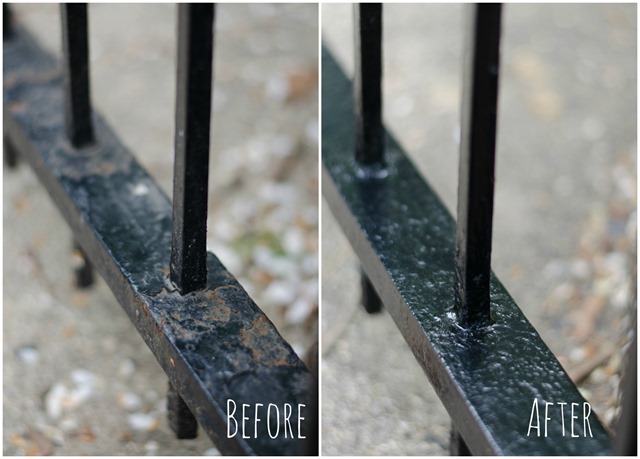 so much better!
And here's the fence from a distance.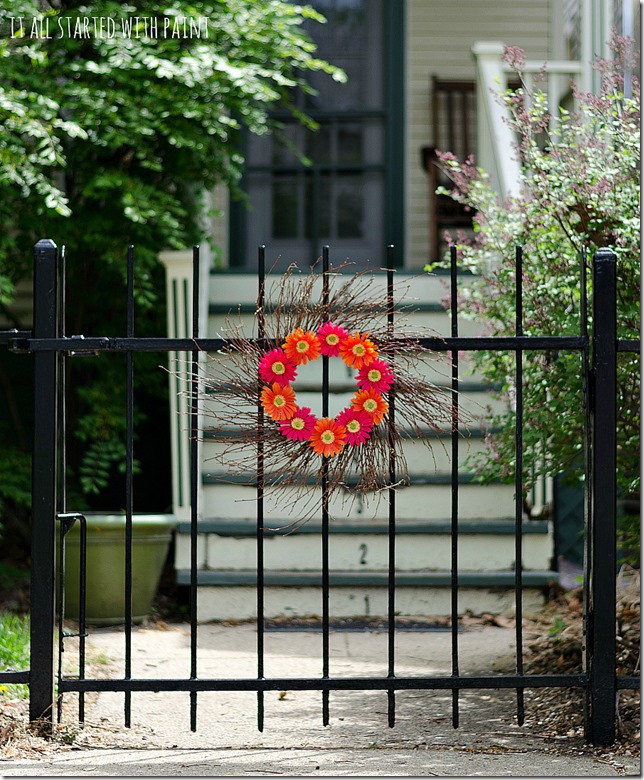 Now I'll fess up. I only painted one section of the fence. So far. This is a big project. Time consuming. And one that I want to take my time with to make sure I do it right.
You know, I am under a great deal of neighbor peer pressure here …

I am proud to be a 3M- sponsored blogger, and, as part of my responsibilities, I get the opportunity to evaluate new products from 3M DIY. Opinions are my own and additional product used in the project were selected by me.
For more great DIY tips visit 3M:
3M DIY Website | 3M DIY Twitter | 3M DIY Facebook | 3M DIY Pinterest