Painted Rose Mason Jars – How To Paint A Rose Tutorial (Easy).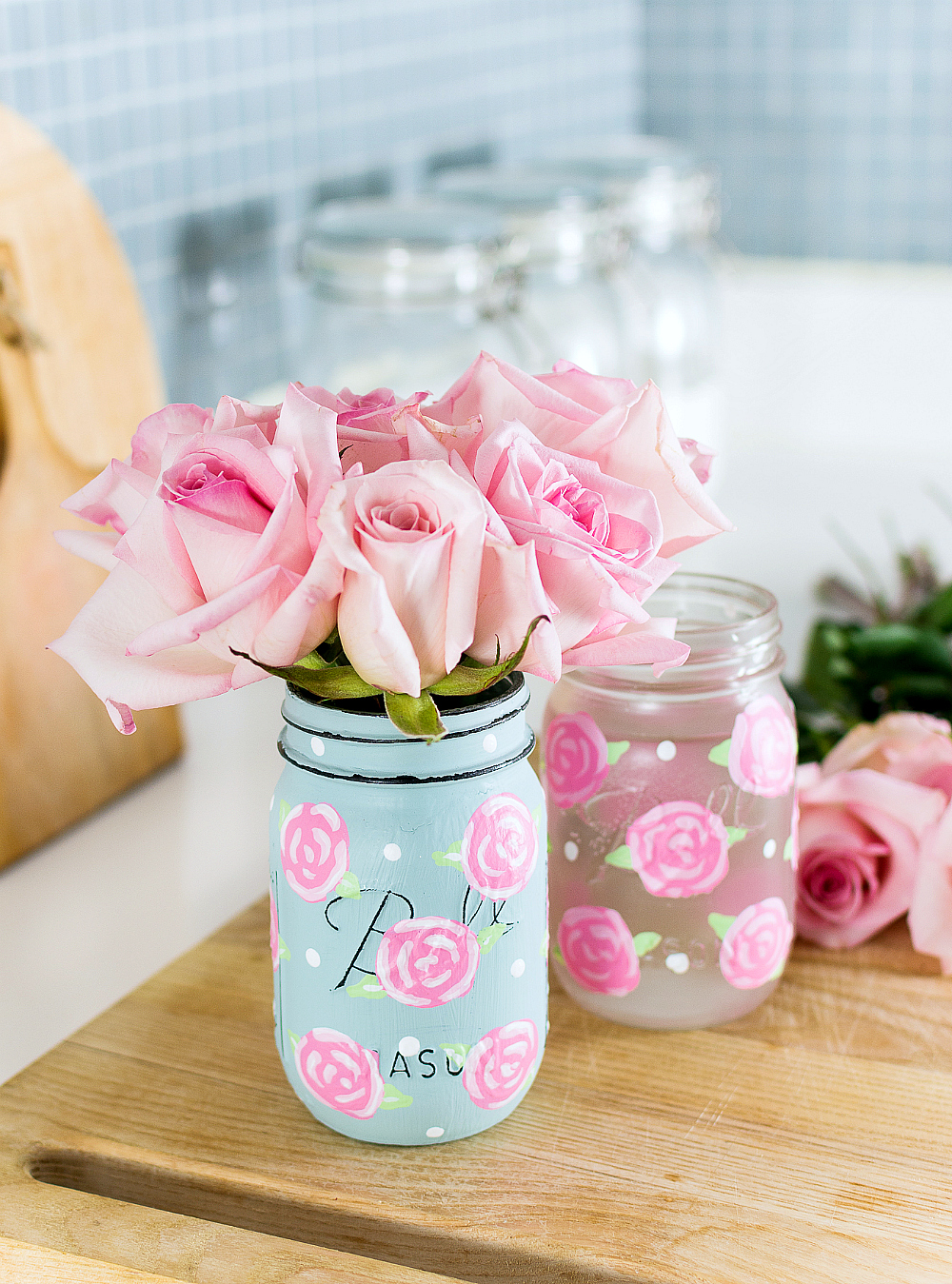 Dear Mollys,
Plural.
There are two of you in my life. My mother Molly and the daughter Molly to whom I am the mother. And while Molly is not my mother's "Christian" name — it's a childhood nickname that has endured eight-plus decades — it is the "Christian" name I bestowed upon my daughter; my mother Molly's granddaughter.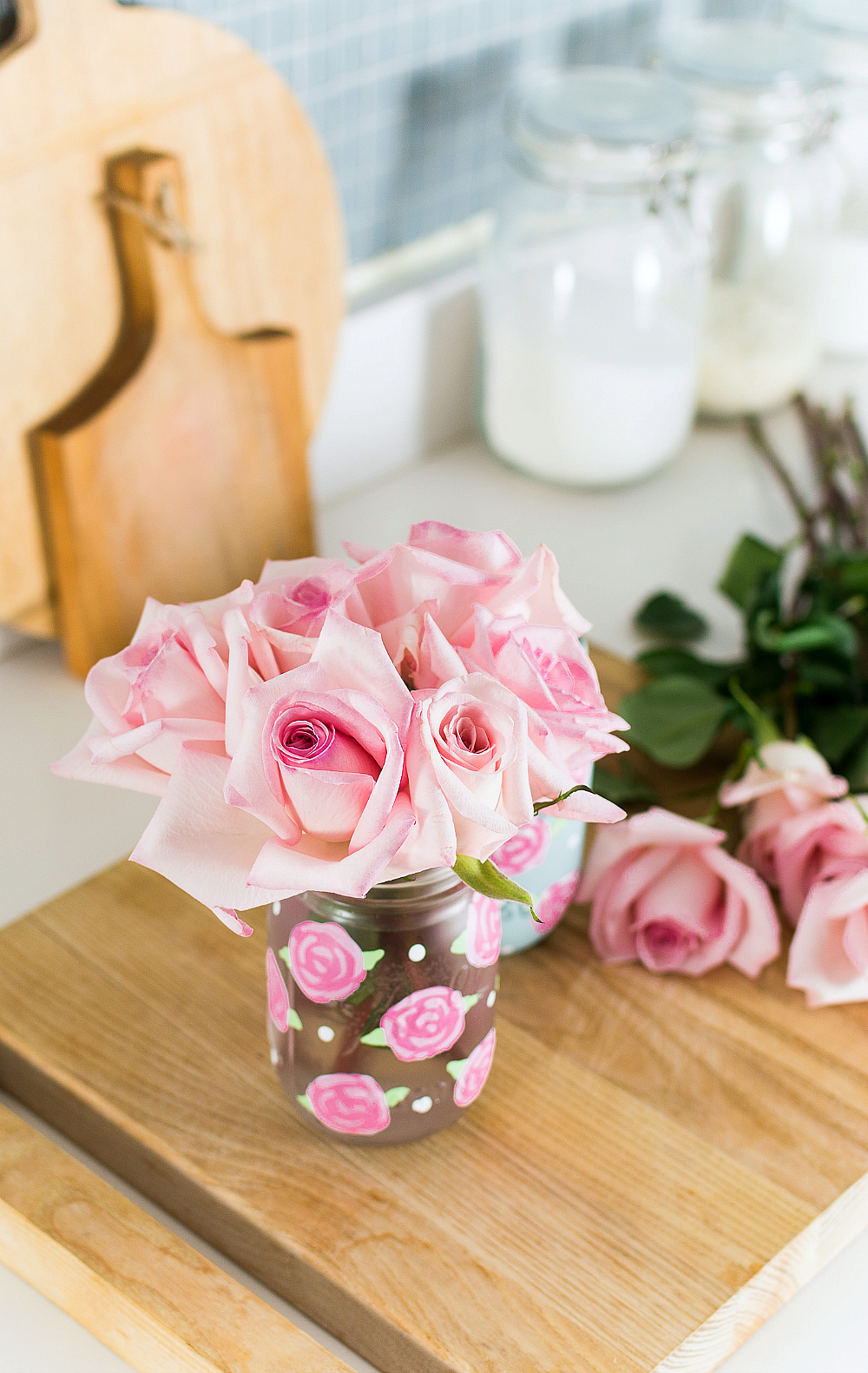 Sadly, both my Mollys are facing challenges these days.
Challenges that come with age.
For mother Molly, reaching the eight-decade-plus-three-year milestone brings with it some physiological obstacles. An operation that, for her namesake Molly, would be a breezy out-patient procedure has turned into post-operative inpatient rehab and an assist from her now-grown children as she makes the transition from hospital to rehab to home life. Luckily the assist includes simple things like making a cup of hot tea, getting pillows for her back, and standing by the ready to catch her if she falls.
For the daughter Molly to whom I am the mother, her challenges are of the emotional kind. Those that rear their ugly heads in the tween and now teen years. Challenges that can't be helped with an easy assist. I wish I had words of comfort. Wisdom. I wish I could help ease the transition from tween to teen to young adult with a cup of hot tea. Or a pillow for her back …
but I am standing at the ready to catch her if she falls.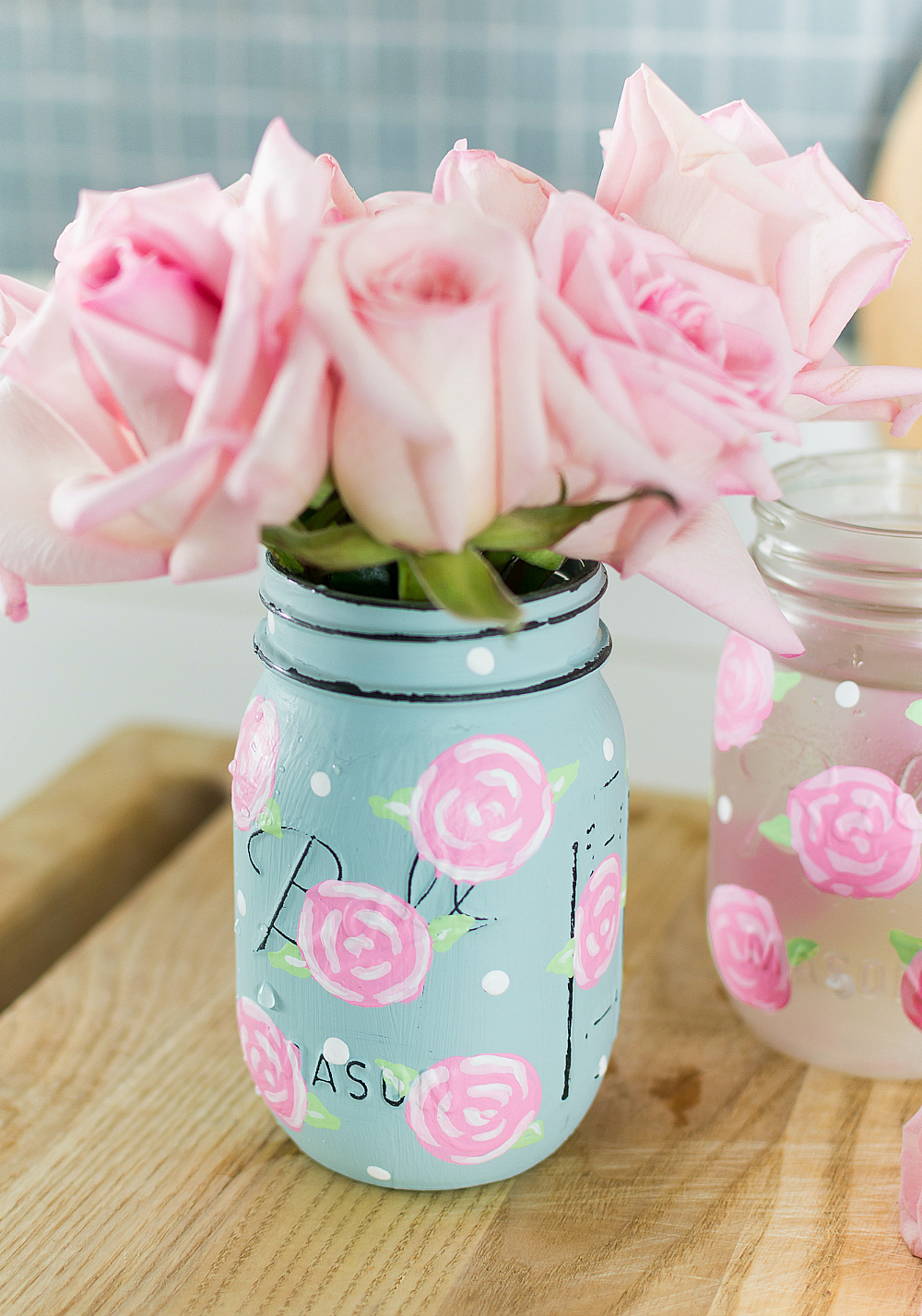 As I stand here between my two Mollys — one 30 years my senior, the other 37 years my junior — I find myself feeling helpless. Wishing I could take the physical and emotional pain away.
But life.
I must resign myself to life. This is all part life.
Growing up.
Growing old.
And all I can do is just be. And be here for you …
with an assist …
my Mollys. 🙂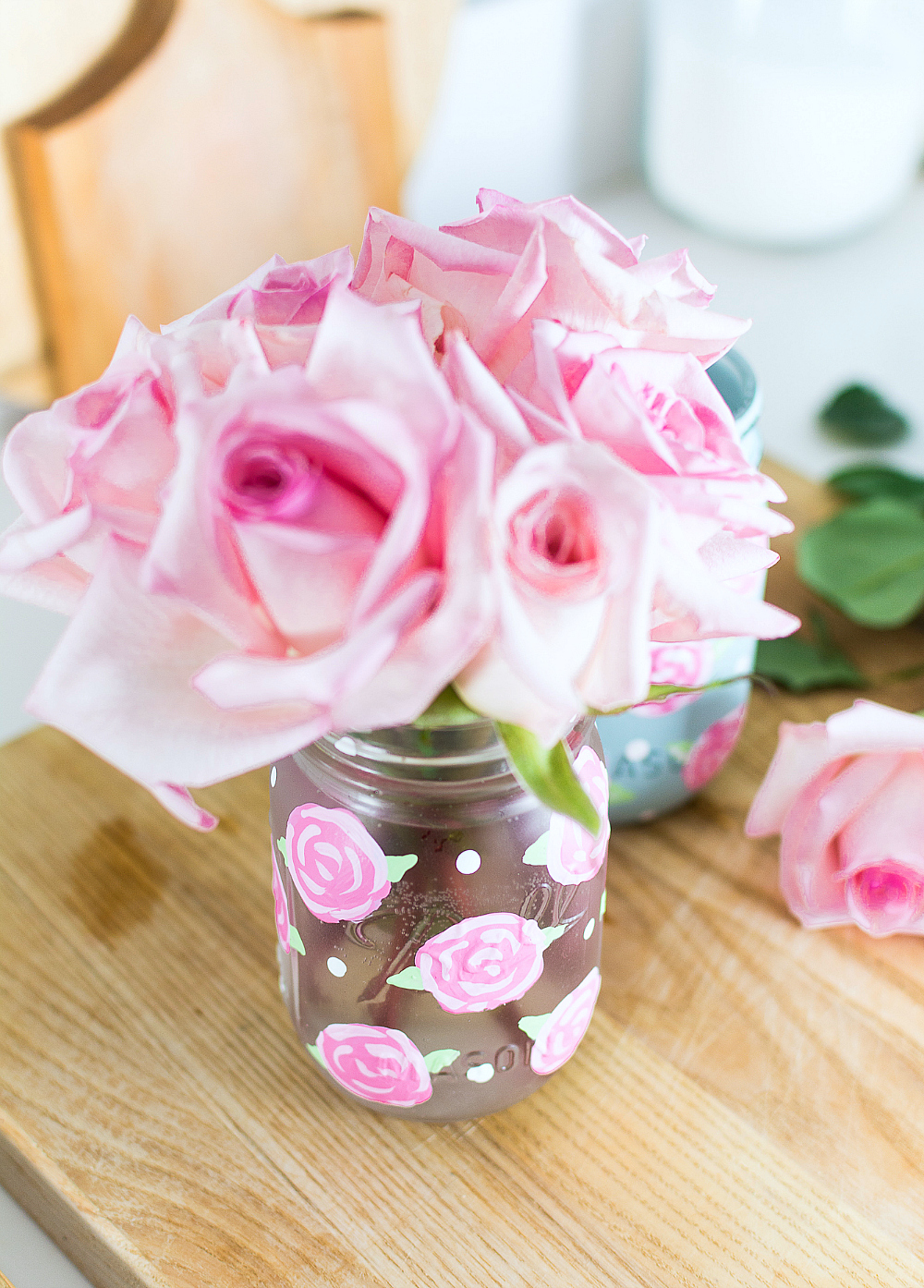 When I was making these painted rose mason jars, I had Mother's Day in mind. Not even realizing, at the time, that my mother Molly's "Christian" name is Rose.
How apropos! 😉
Painted Rose Mason Jars DIY – How To Paint A Rose
Materials*
Rust-Oleum Chalked Paint in Serenity Blue (you can also use acrylic craft paint in the color of your choice)
Americana Baby Pink Paint
Americana Pistachio Paint
Americana White Paint
Paint Brush
Clear Coat Sealant in Matte Finish (this is my preferred brand)
*some affiliate links included.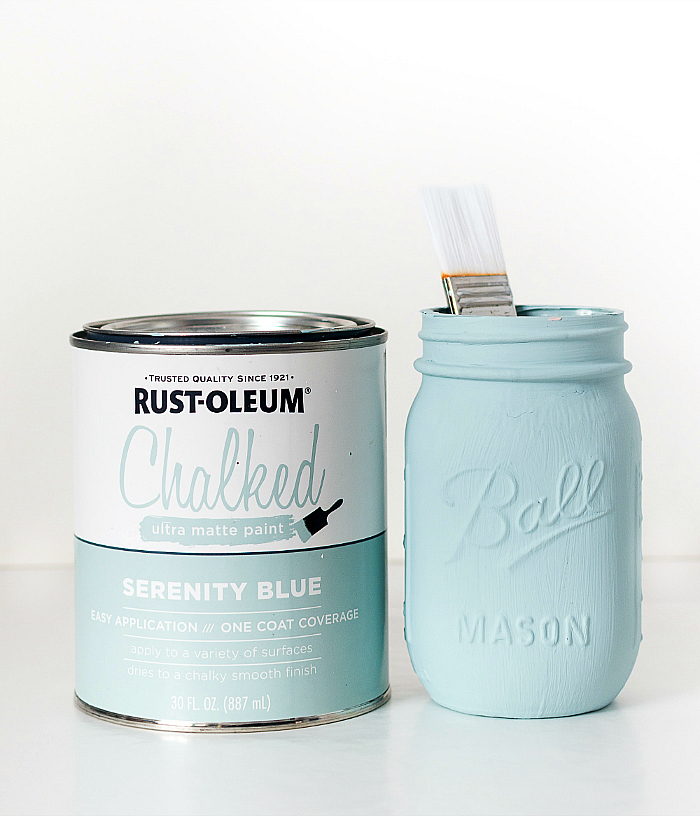 Step 1: Give your jar two coats of paint. Let dry between coats.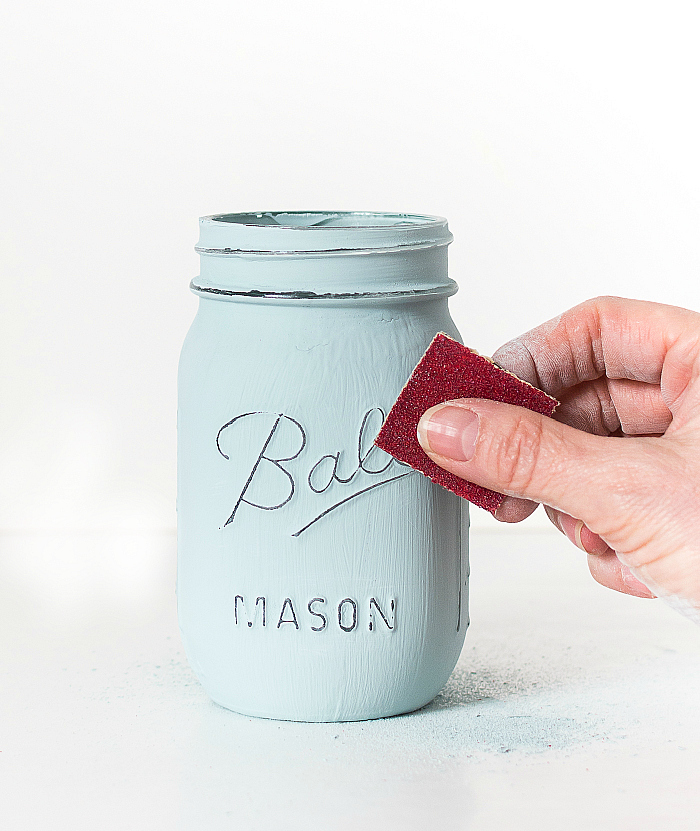 Step 2: Once completely dry, distress raised areas with 80-grit sandpaper.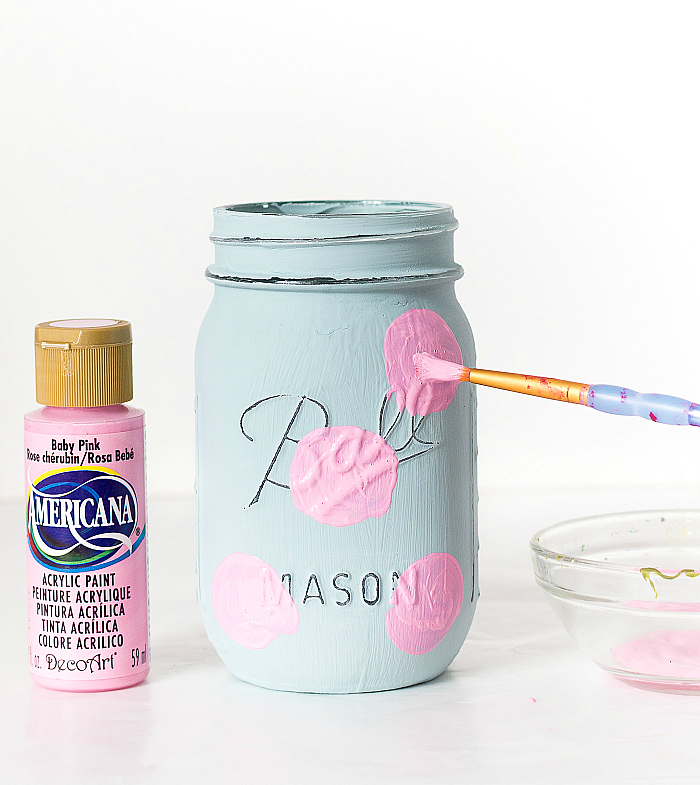 Step 3: Paint rough circles on the jar using a paint brush. They don't have to be perfect. After they dry, give them a second coat.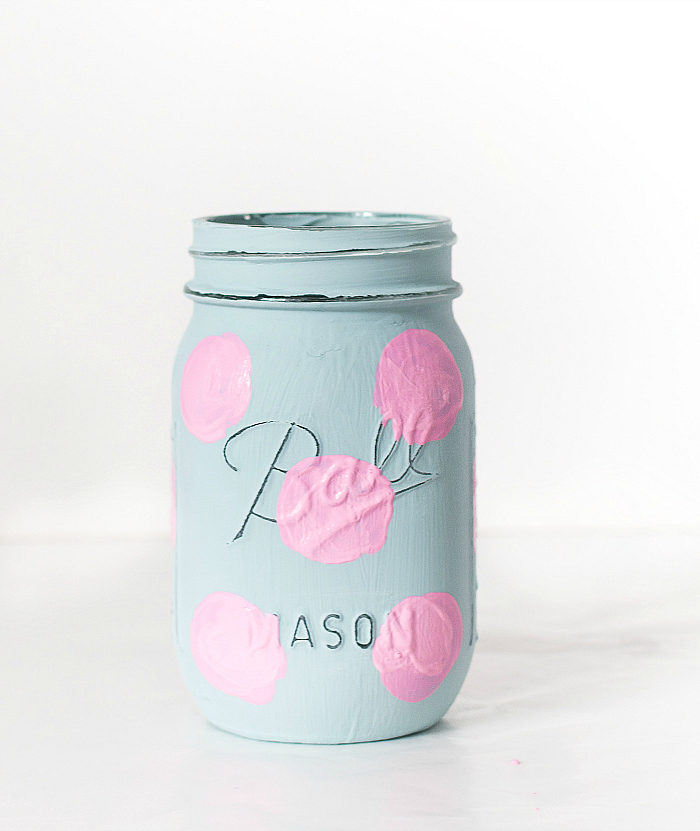 Let dry.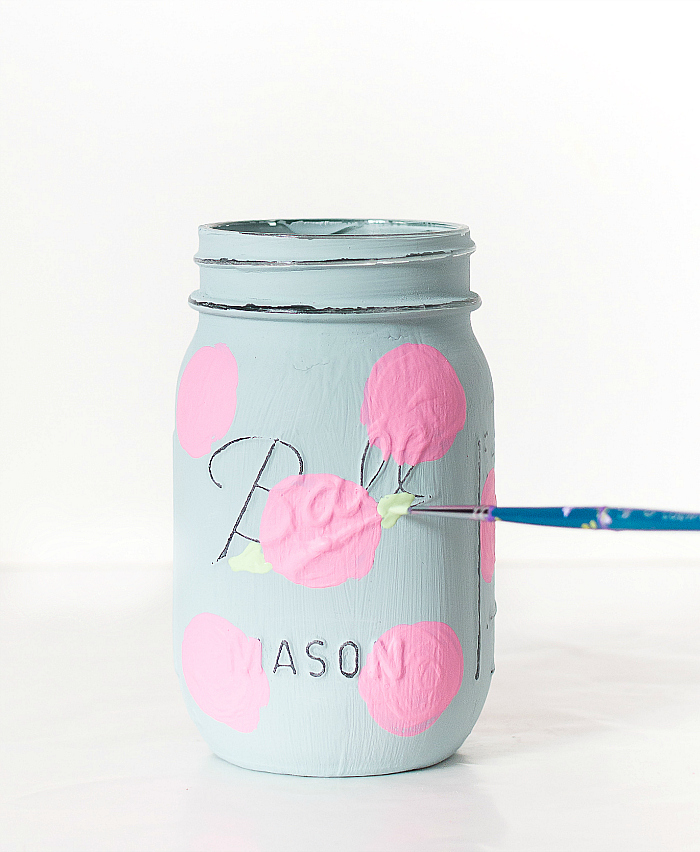 Step 4: Using thin tipped brush, add leaves.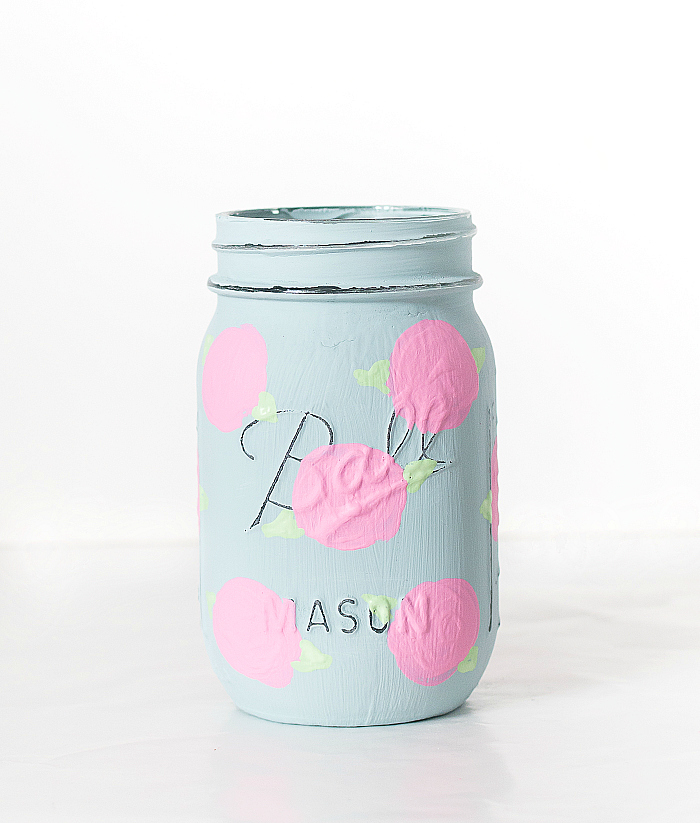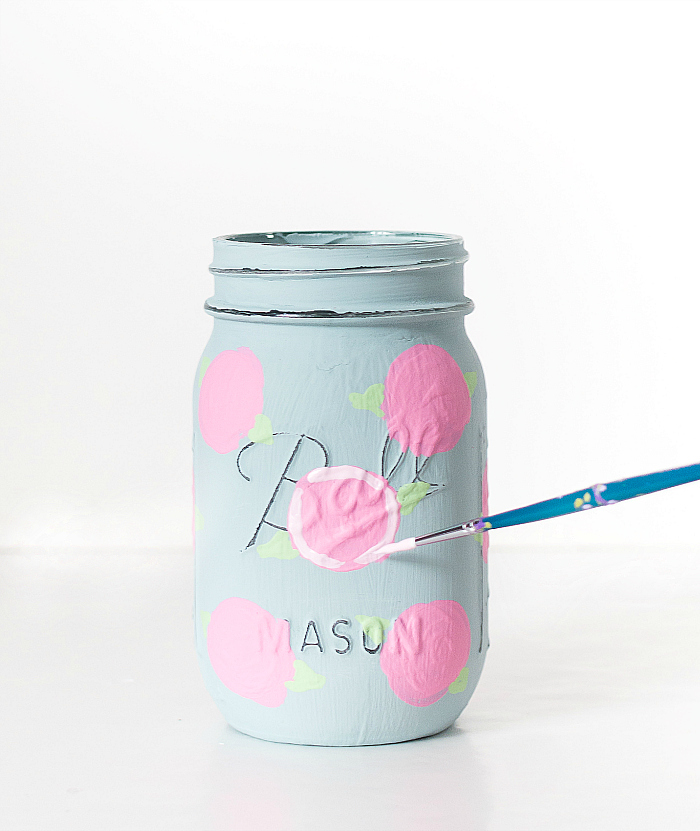 Step 5: Mix the pink paint with white to create a light pink. Using a thin-tipped brush, add a rough line of light pink paint to outer rim of the circle. Again, it doesn't have to be perfect.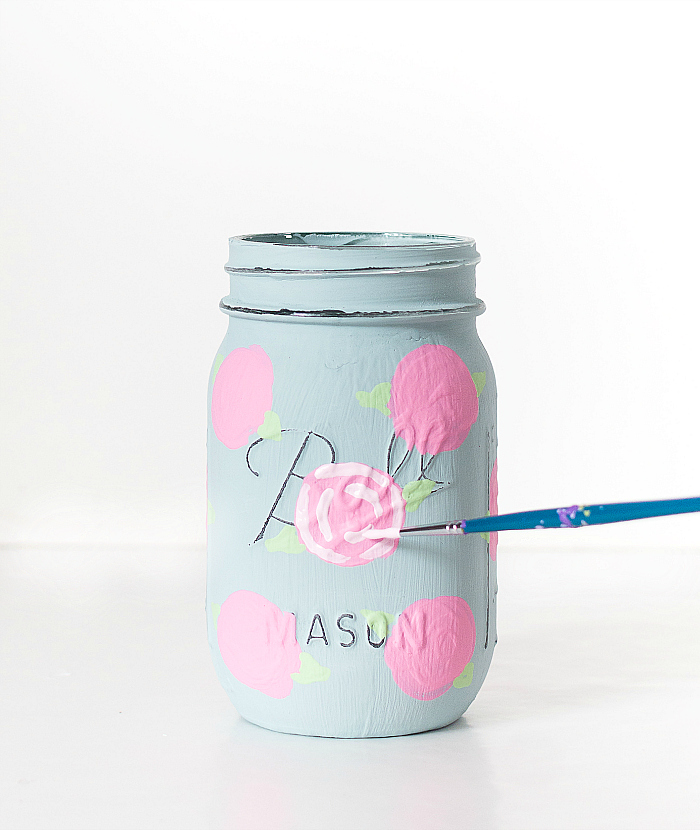 Step 6: Then add a few curved lines inside circle. Again, rough not perfect.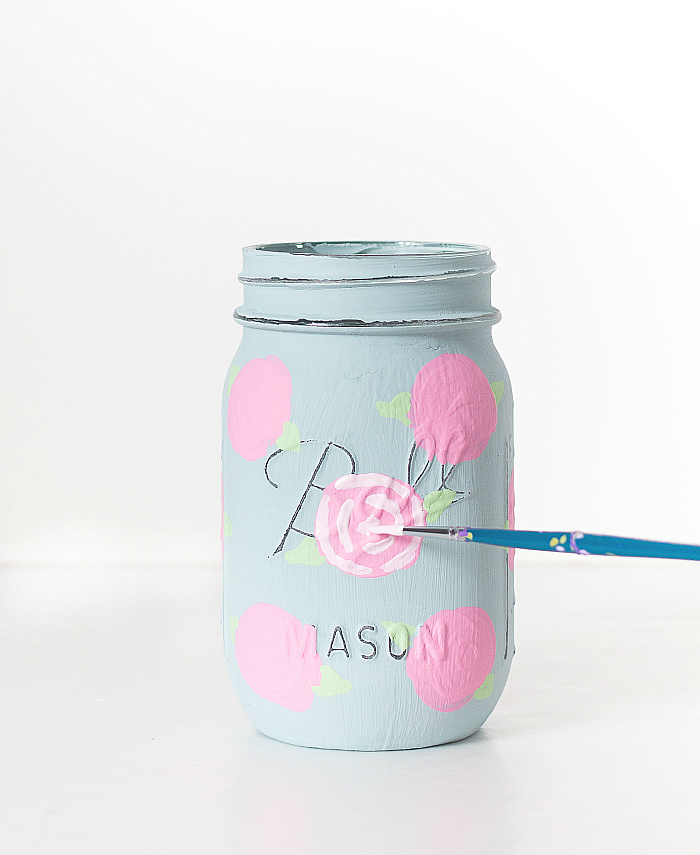 Step 7: Add a small line (or two) to center of circle.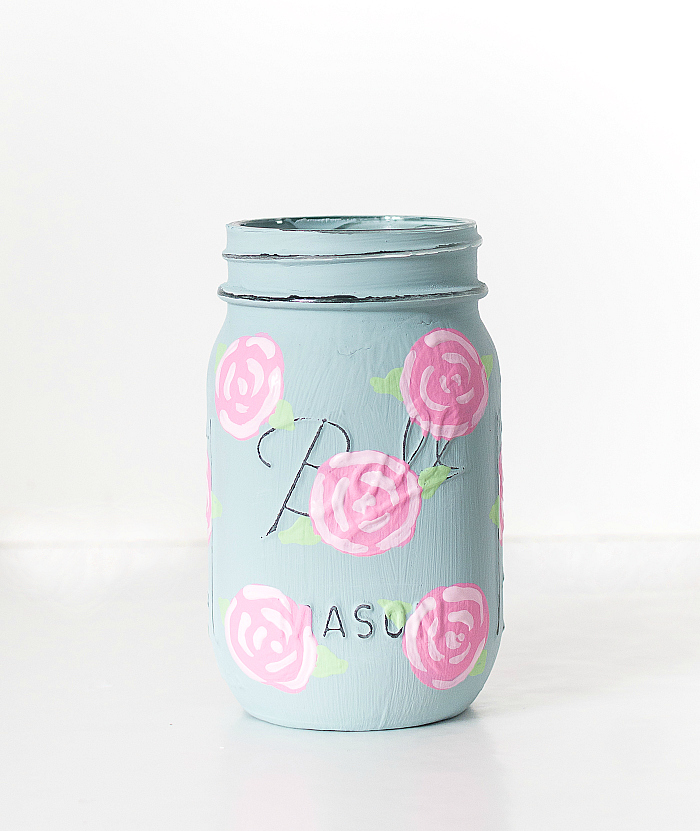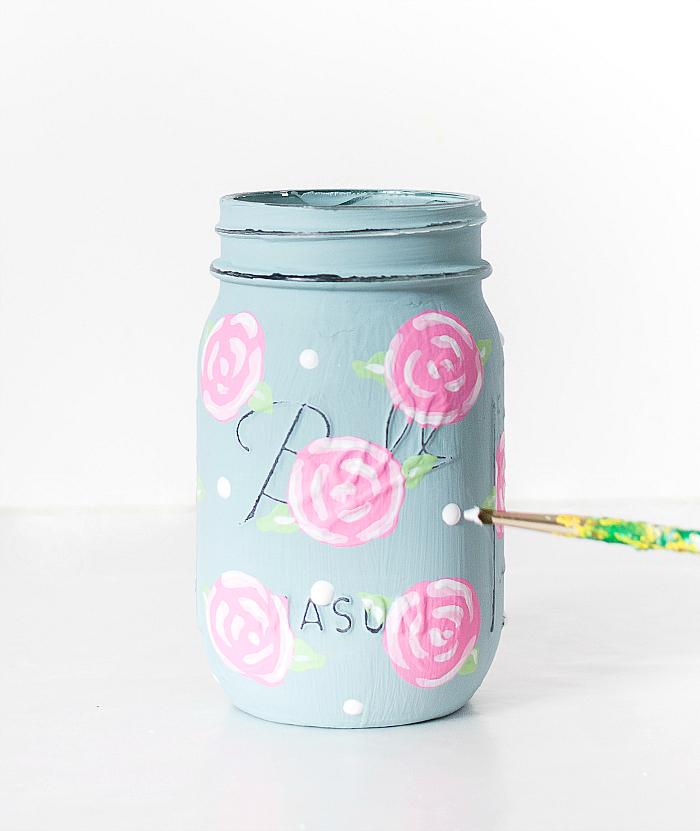 Step 8 (Optional): Add white dots.
Step 9 (Optional): You can also add some white highlights to the light pink lines if you'd like.
Step 10: Once completely dry, seal with matte clear coat finish (this is my preferred brand).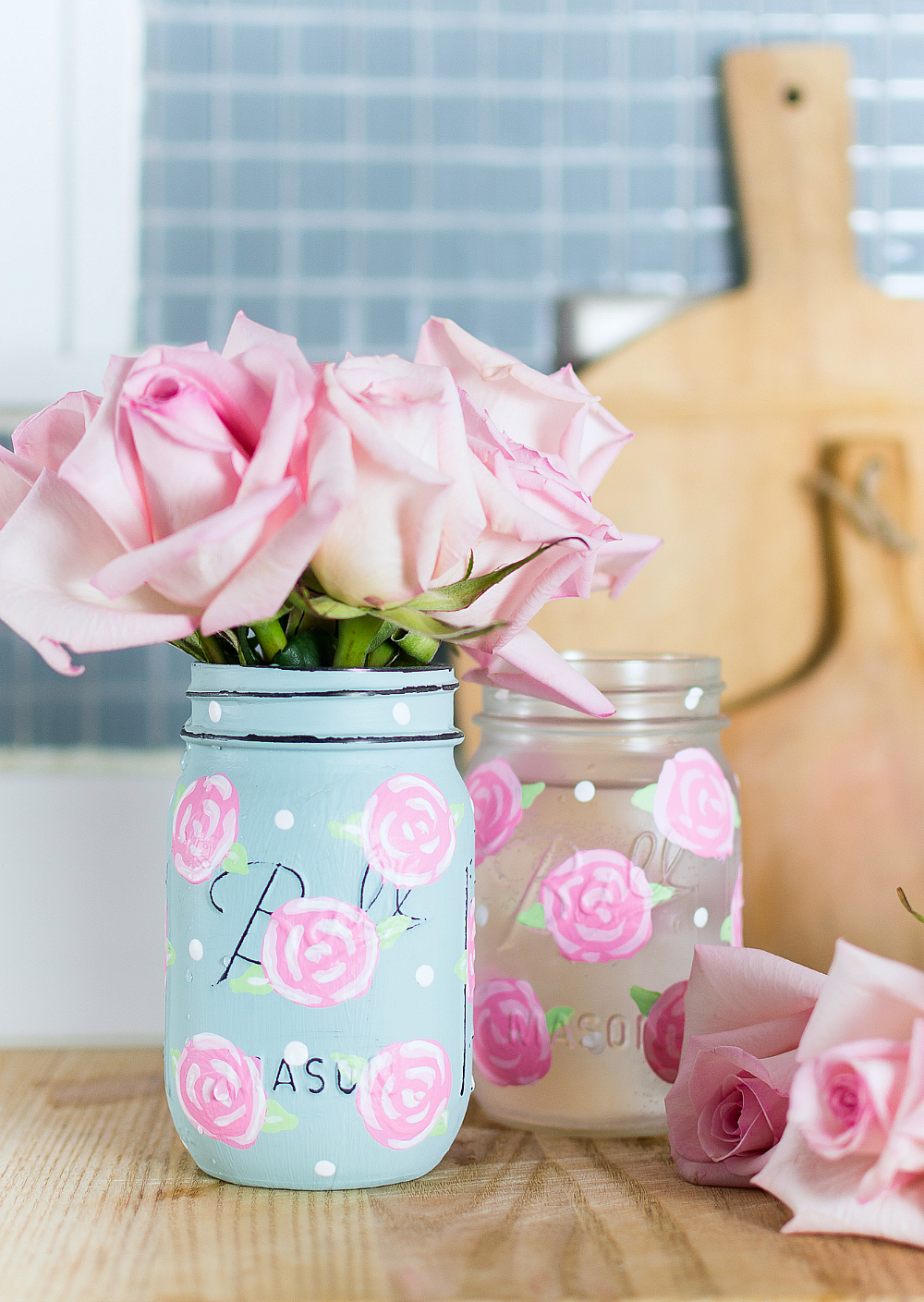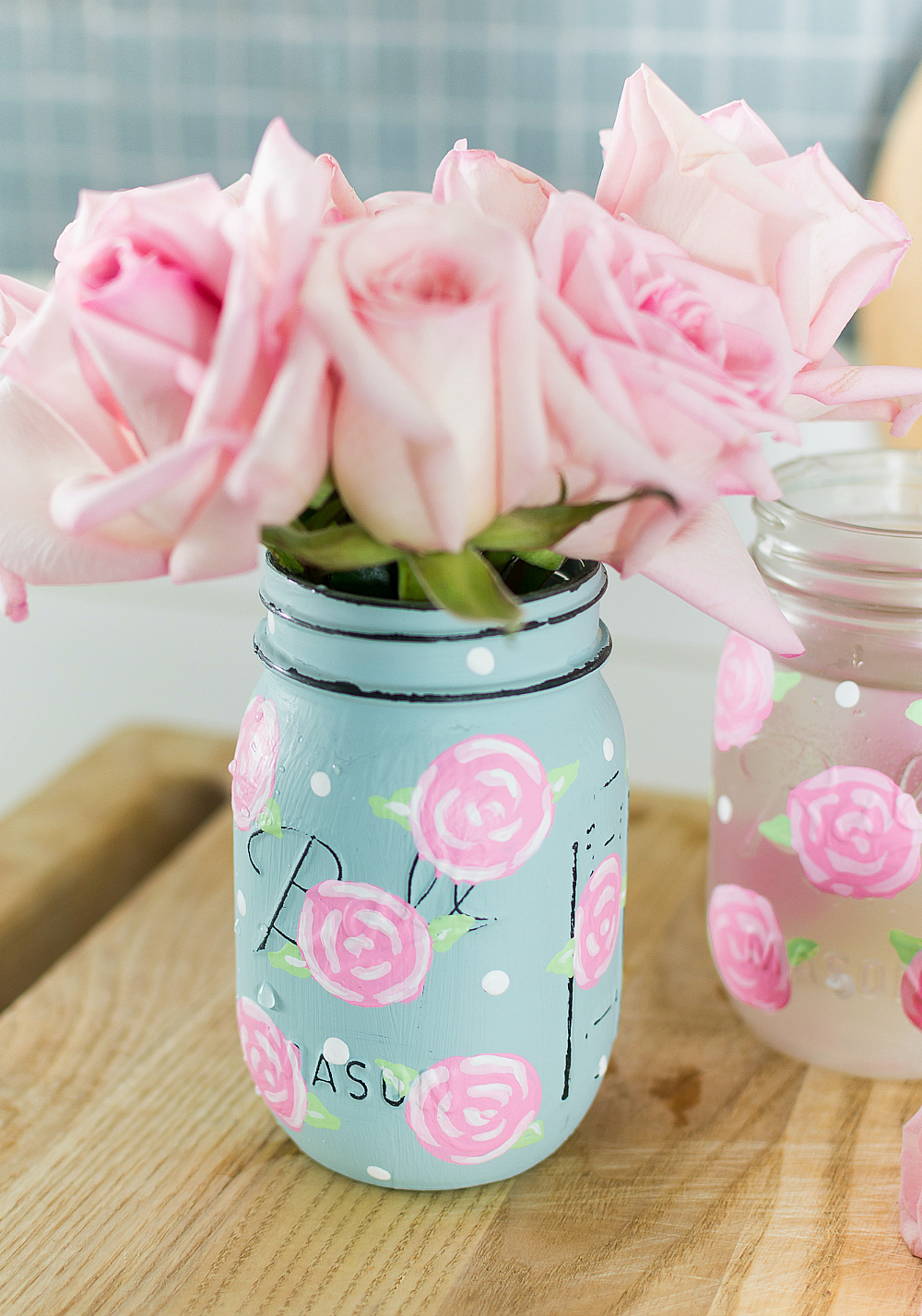 I also made a version with roses on the clear glass jars that the Molly whom I am the mother to declared her favorite …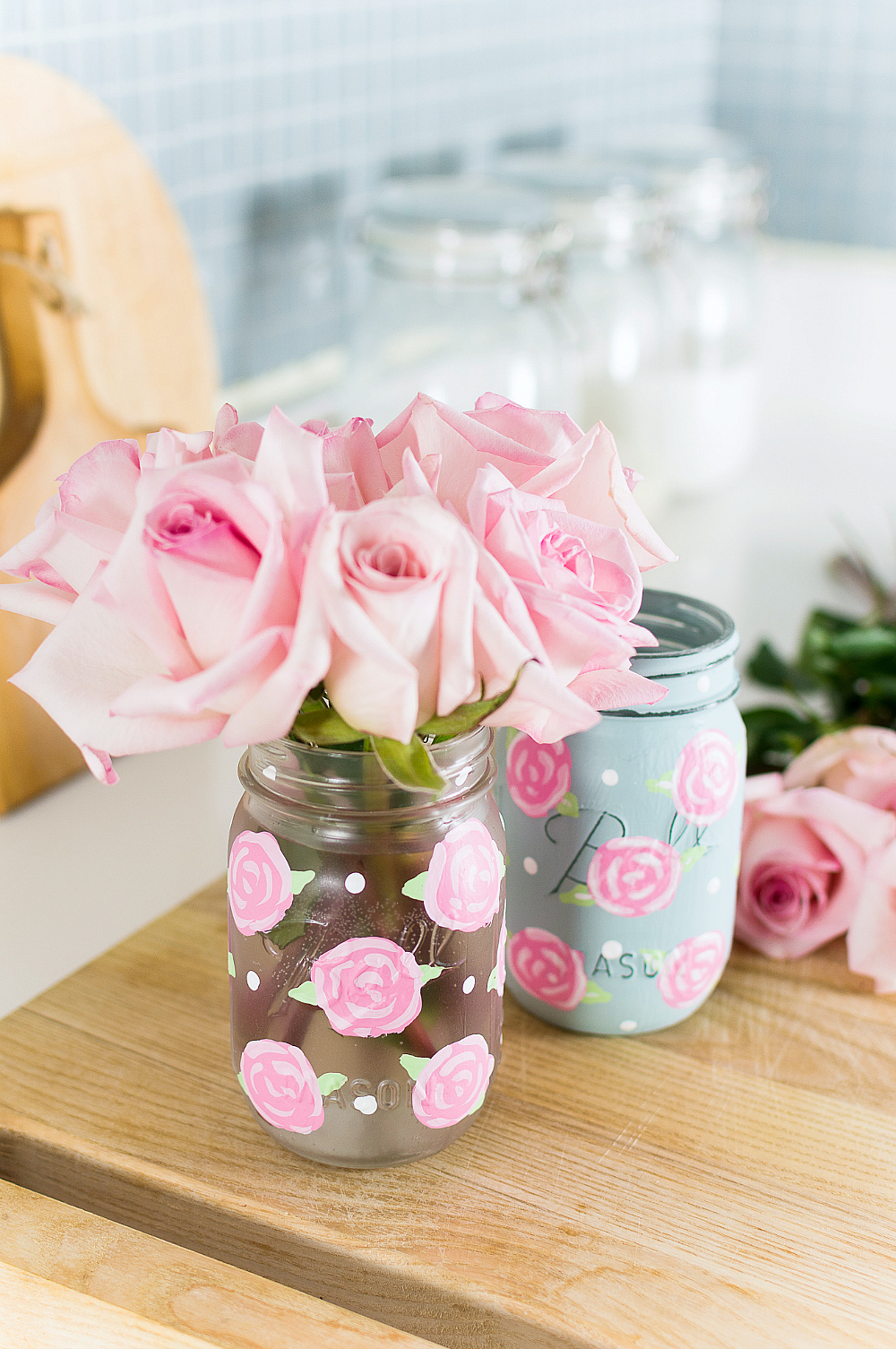 and requested a version with lavender roses.
It may not solve her current challenges, but if it will make her happy, it makes mom happy. 🙂
If you don't want to make your own, I sell this mason jar set at my Etsy shop. Just click here …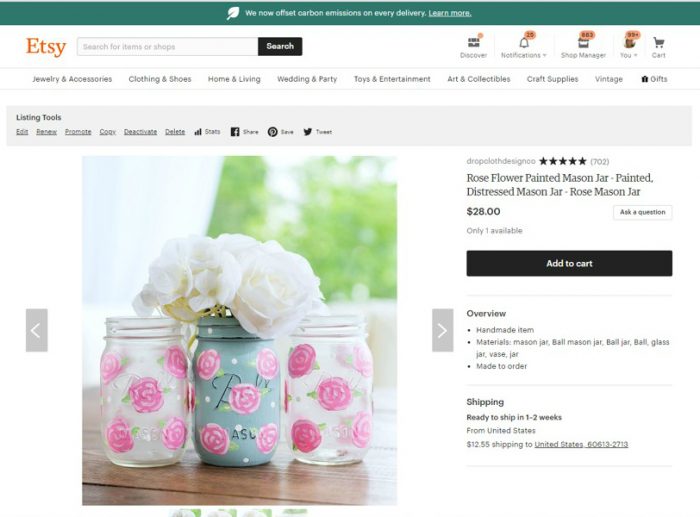 Pin It!

You Might Also Like: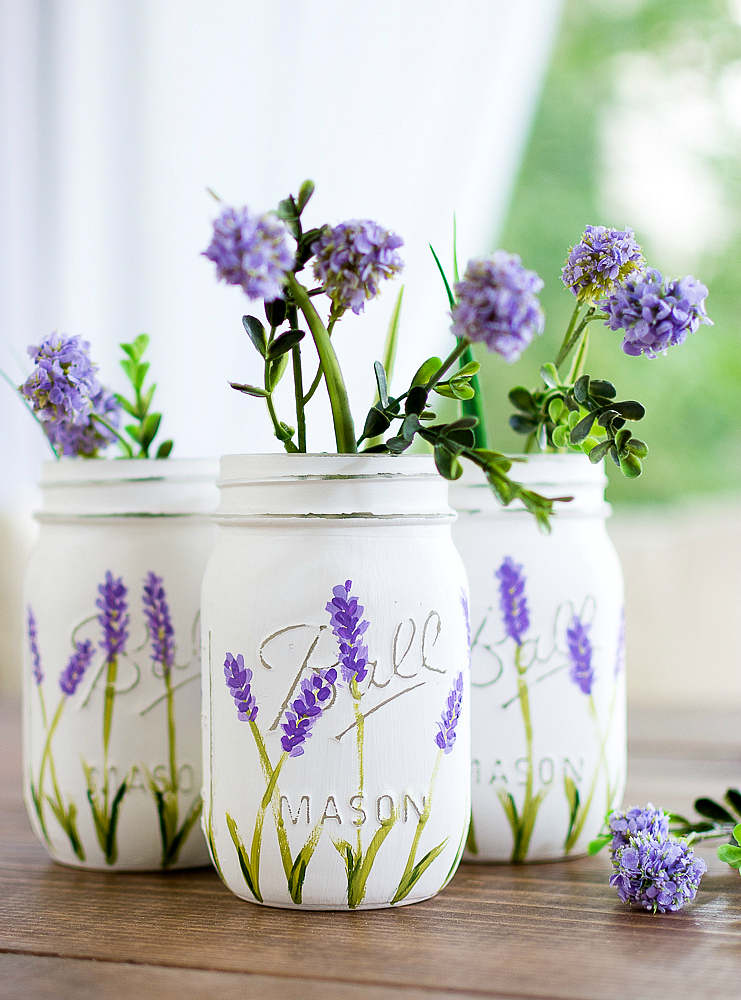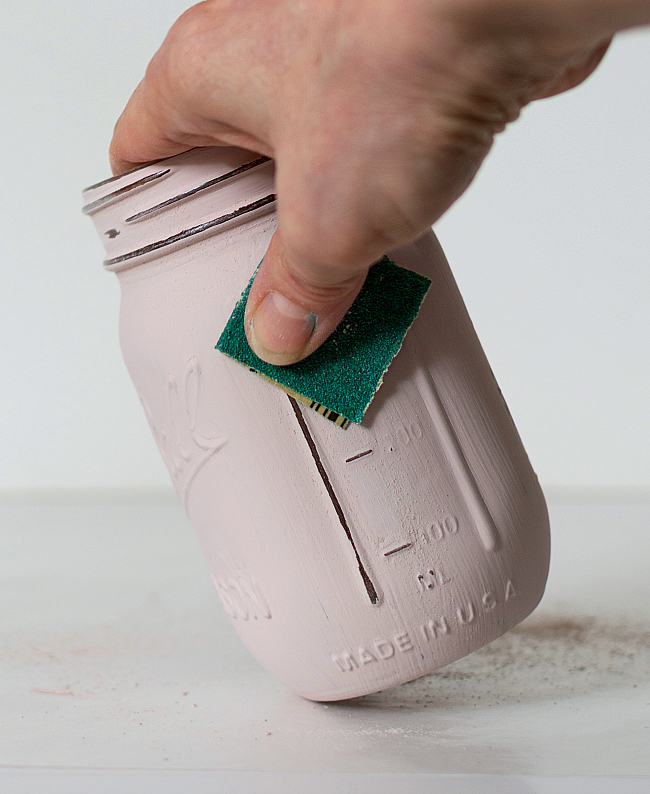 How To Paint & Distress Mason Jars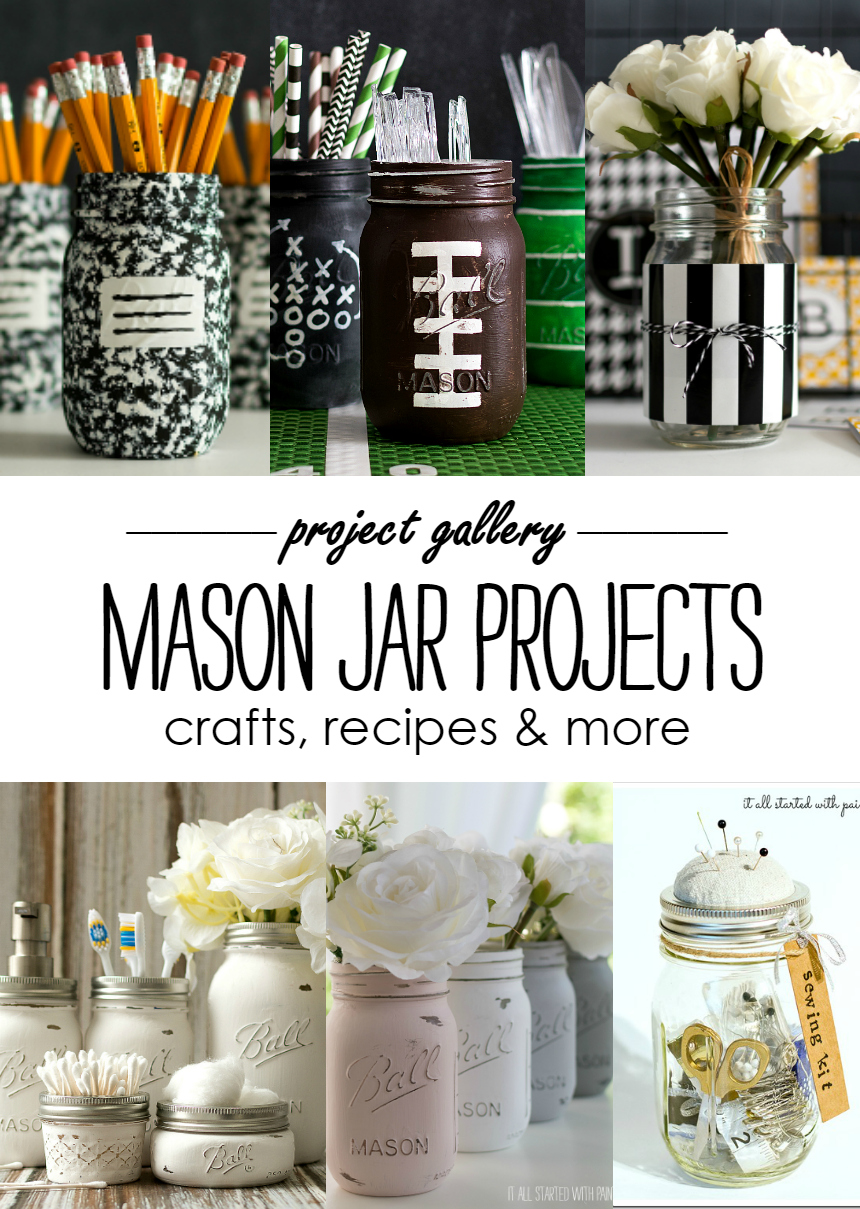 Sharing: