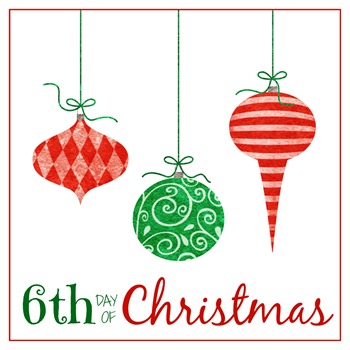 Every Christmas my mother would pull out our sitting on Santa's lap photos and hang them on the wall. Right in the center of the house.
You couldn't miss them if you tried.
There they were. On the first wall  in your line of vision when you walked in the front door.
This annual tradition was, early on, met with great enthusiasm by my brother, sisters and I. It was fun – and funny – to look back at those images of our younger selves. The hair styles. The clothes. The Santas …
the good, the bad, and the sad, sad Santas.
But that enthusiasm turned to horror when we hit our teen years. Because, as we all know, as a teen just about any picture of our younger self was a source of deep embarrassment. Especially when friends and (horror of horrors) boyfriends came to visit. And with that said …
… my Day Six ornament project subjects my very own teen children to those very same horrors …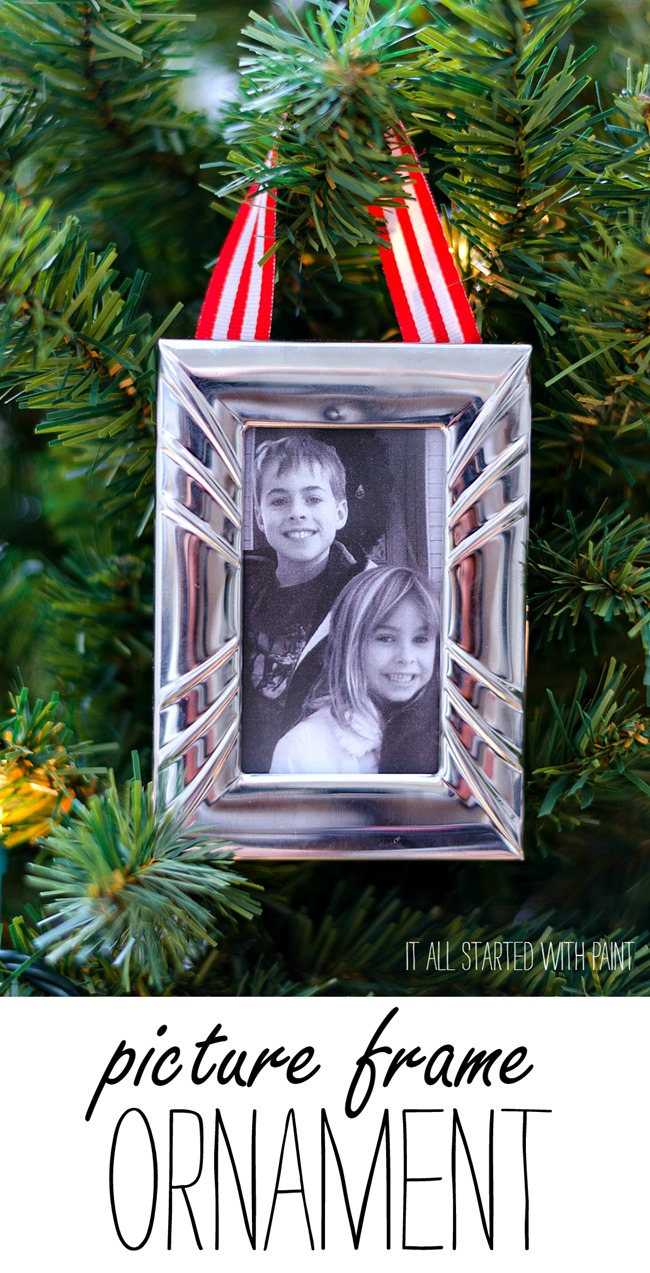 That's right. Picture frame ornaments using the photos of them we used on all those picture Christmas cards.
I started with some inexpensive frames from the dollar store.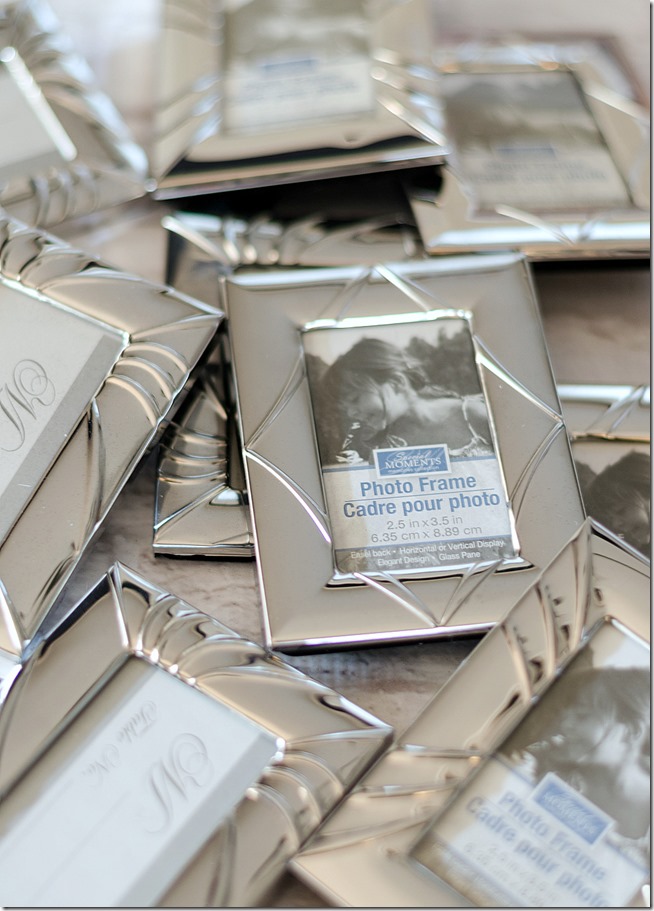 I scanned our old holiday cards and then used PicMonkey to crop the pictures. I sized them down and printed out on copy paper.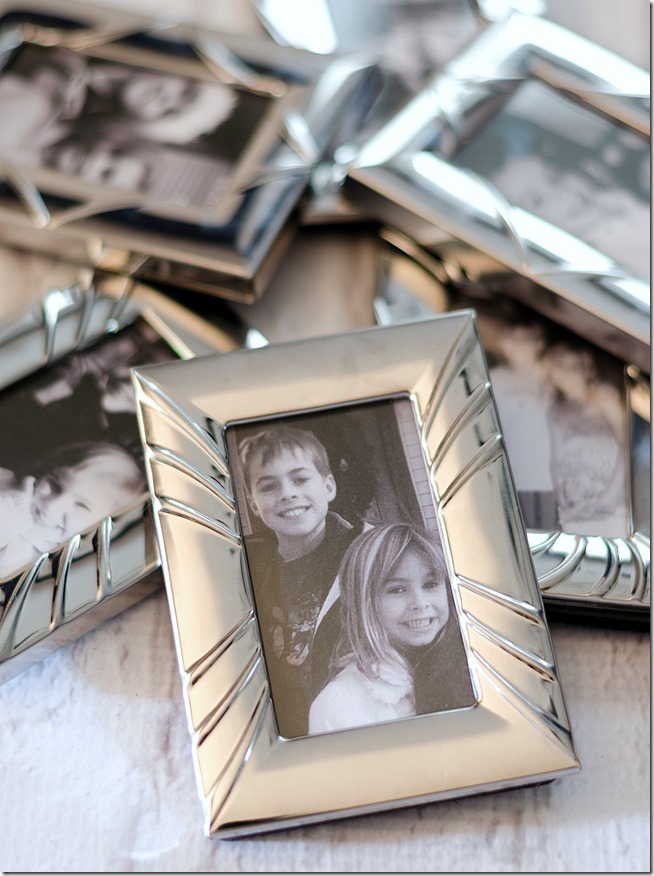 And then fit them into the frames.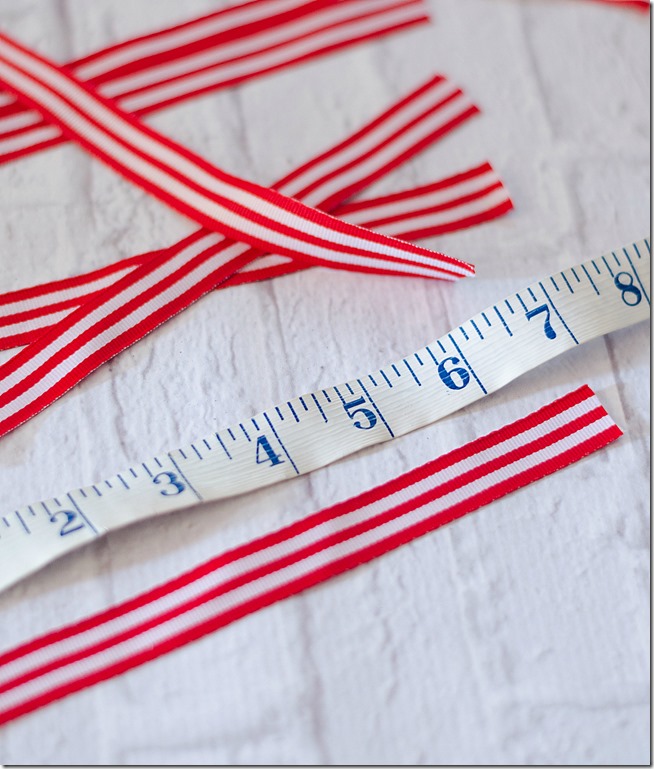 To hang, I cut 7" lengths of red and white striped ribbon.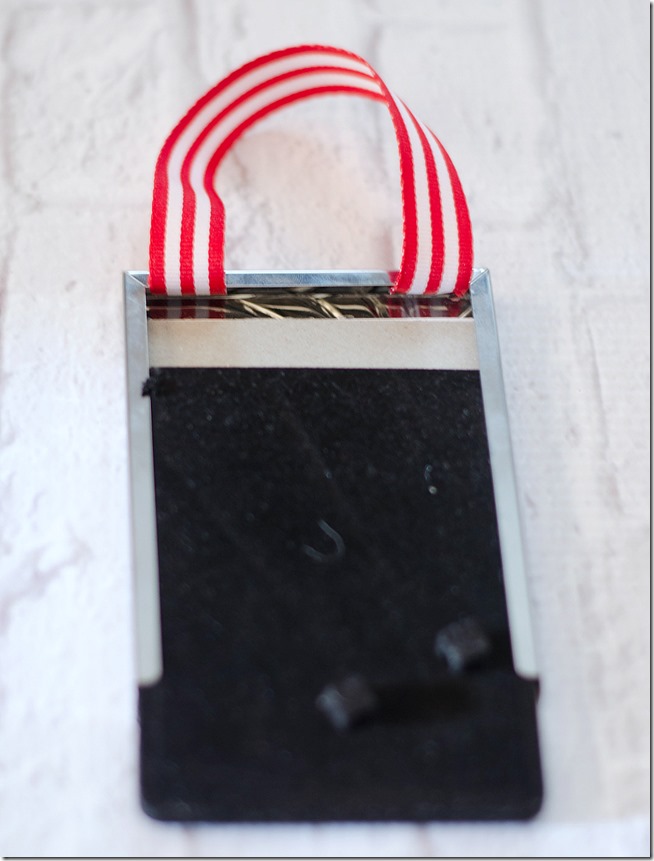 And I simply tucked it up and under where the frame backing slides into place.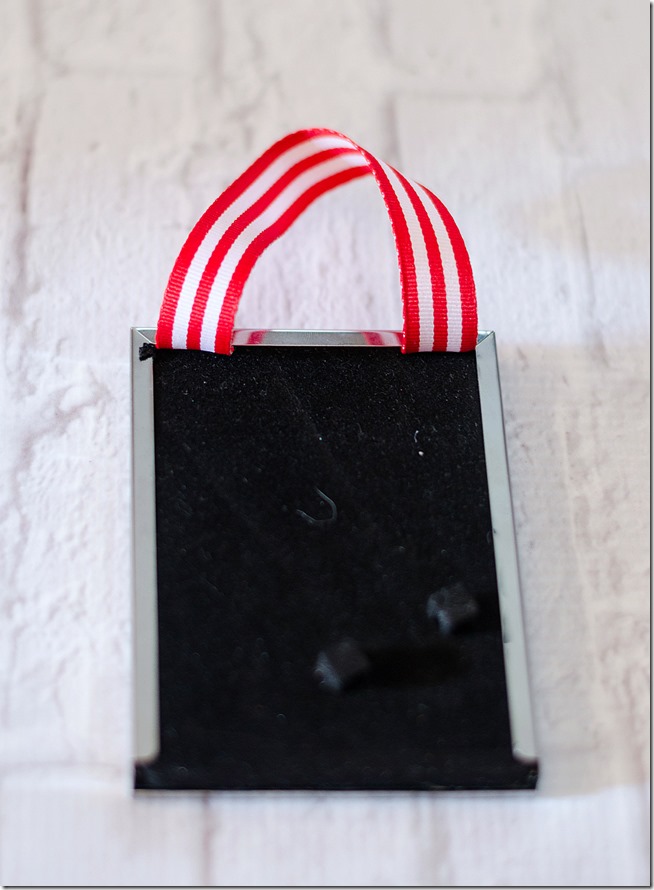 Like so. I should probably go back and add a dot or two of hot glue to affix the ribbon to the frame.
Or I can just wait to hear the sound of crashing and glass breaking …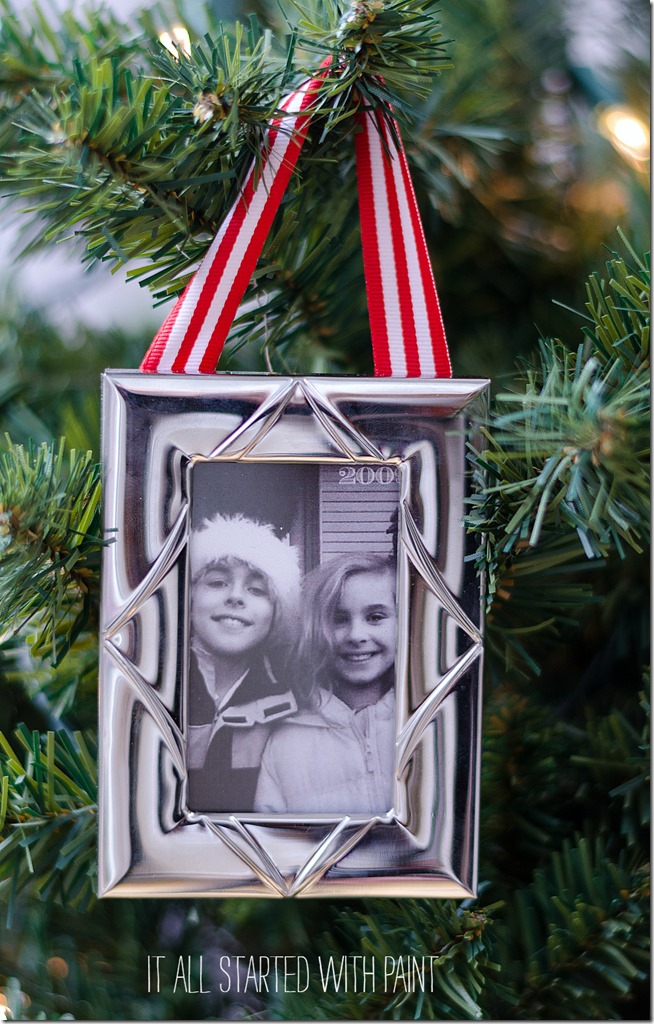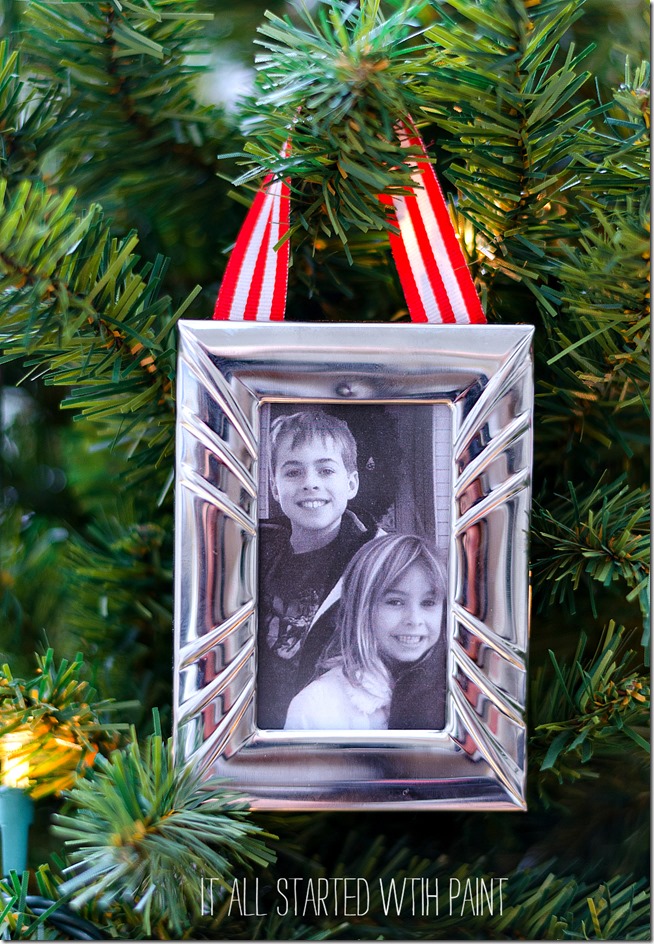 And that's it.
Now I can't wait for their friends (and crush interests) to visit. Because these picture frame ornaments will be positioned front and center on the tree …
you know, so you can't miss them if you tried.

For even more ornament ideas, check out the amazing projects created my 12 Days of Christmas crafting elves …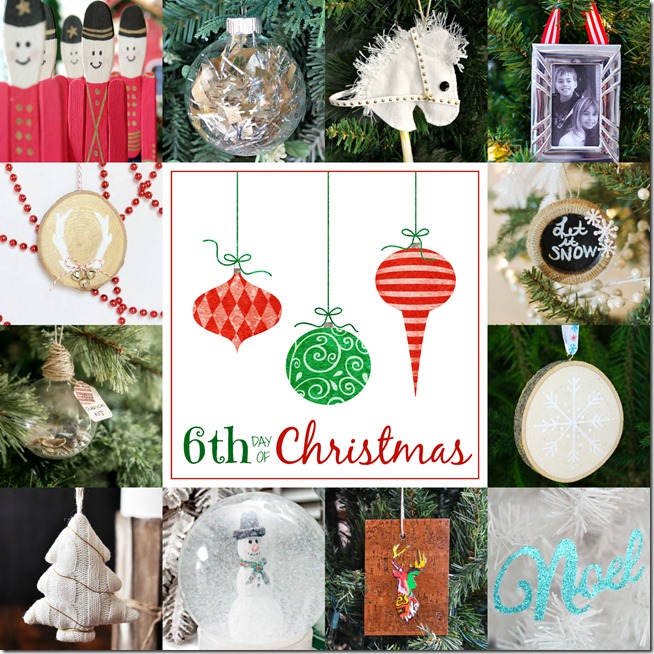 Popsicle Stick Soldier Ornament  |  Remodelando la Casa
Tinsel Filled Ornament | The Happier Homemaker
No Sew Felt Horse Head Candy Cane Cover | Serendipity Refined
Picture Frame Ornament | It All Started With Paint
Reindeer Antler Wood Slice Ornament | May Richer Fuller Be
Mason Jar Lid Chalkboard and Jute Ornament | Thrifty and Chic
Travel Keepsake Ornament | Bigger Than The Three of Us
Painted Snowflake Wood Slice Ornament | All Things G&D
Wire Wrapped Christmas Tree Ornament | Cherished Bliss
Homemade Snow Globe | Mom 4 Real
Woodland Reindeer Ornaments | Whats Ur Home Story
Glitter Noel Ornament | Lovely Etc.
Linda
P.S. For even more holiday inspiration, you can find more handmade ornaments by clicking here …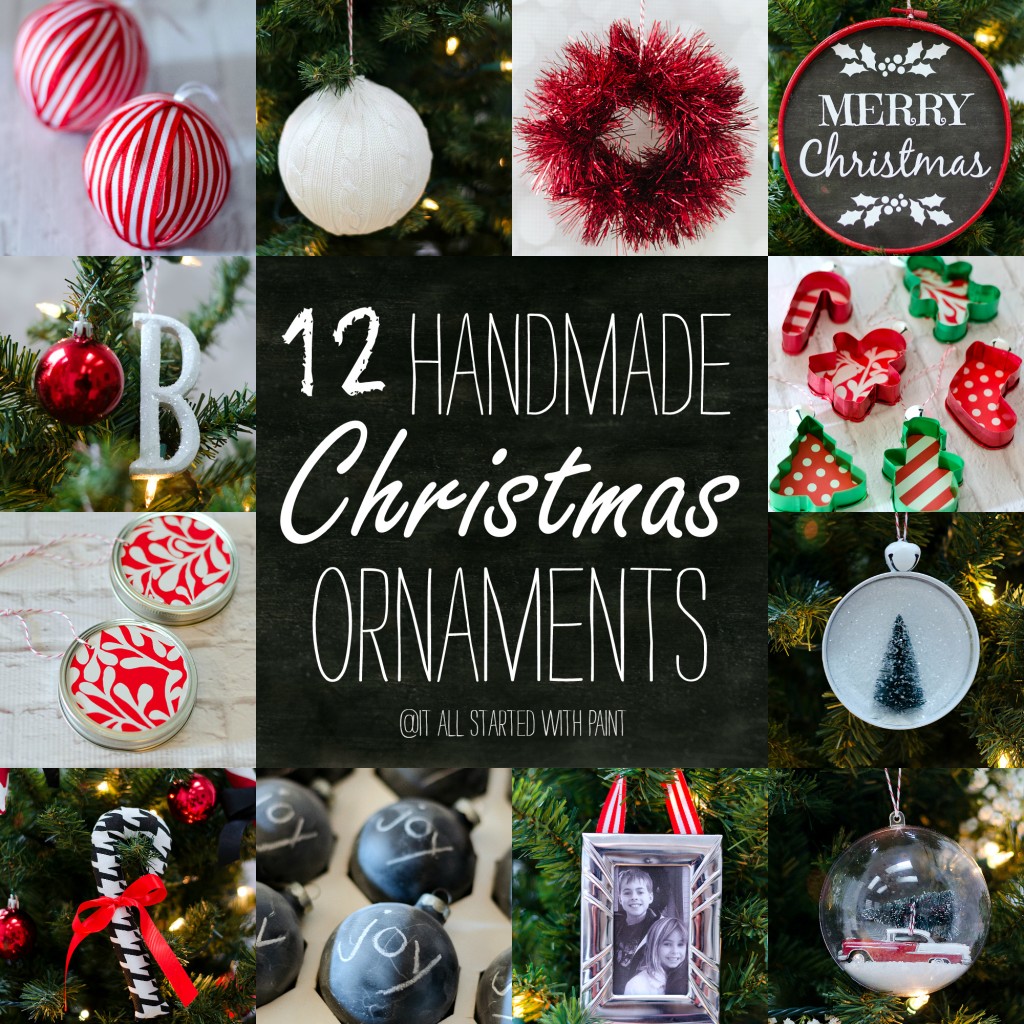 P.P.S. All 12 days – and all 144 ornaments – can be found by clicking here …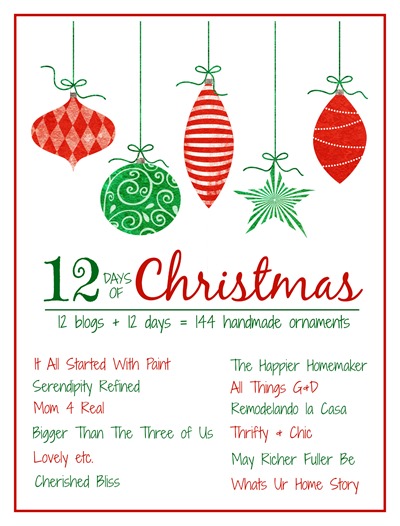 Want to keep up with my projects? It's easy. Get it all started with paint delivered to your email inbox:
* Some of the products used in this post were purchased with a gift card provided by Michaels *