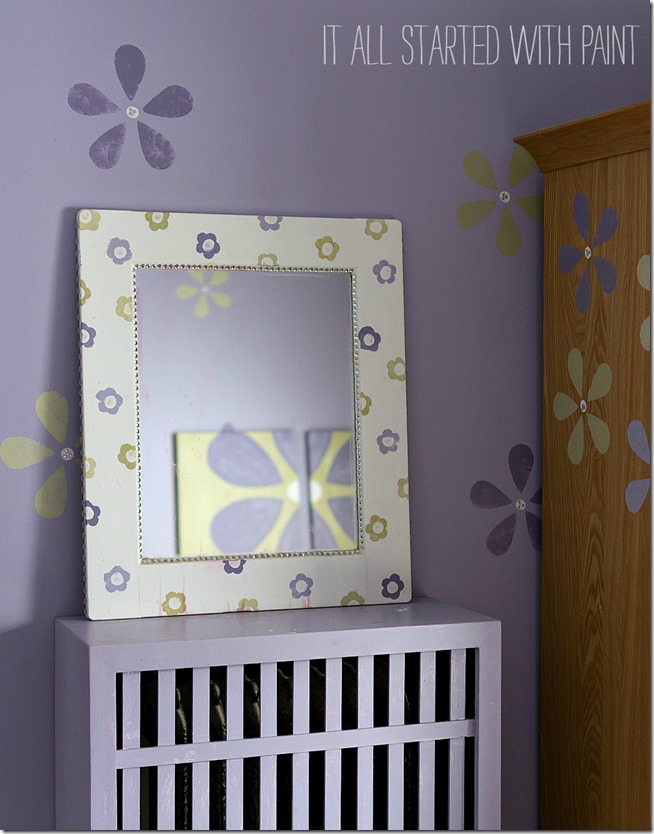 Purple and I go way back …
way, way back to the One-Eyed, One-Horned Flying Purple People Eater.
That song brings me way, way back to memories of my sister Janet. And in my memory, Janet played the role of the Purple People Eater. And I the one asking not to be eaten.

And while purple was my go-to color in grammar school, somehow I never had a purple room. Pink and green – with an alternating combo of pink walls followed by green walls – when I shared a room with my sister Carol. That room-sharing situation lasted from birth through high school.
When I graduated from high school and graduated to a room of my own, I painted it (all by myself) a hue of Tiffany blue.
And that is when my love affair with paint rollers and paint brushes and drop cloths began.
At that time, purple was never a room color option. Seems I outgrew that grammar school color fascination …
or so I thought.
Turns out my daughter has outgrown purple too.
Though, to perfectly honest, her purple room was my idea. She was still little when I graduated her from nursery to big girl room. Turns out, I channeled my inner purple-people-eater-loving-grammar-school-girl when I created this room for her.

I had also embraced the flower. Stenciled on the walls. And furniture.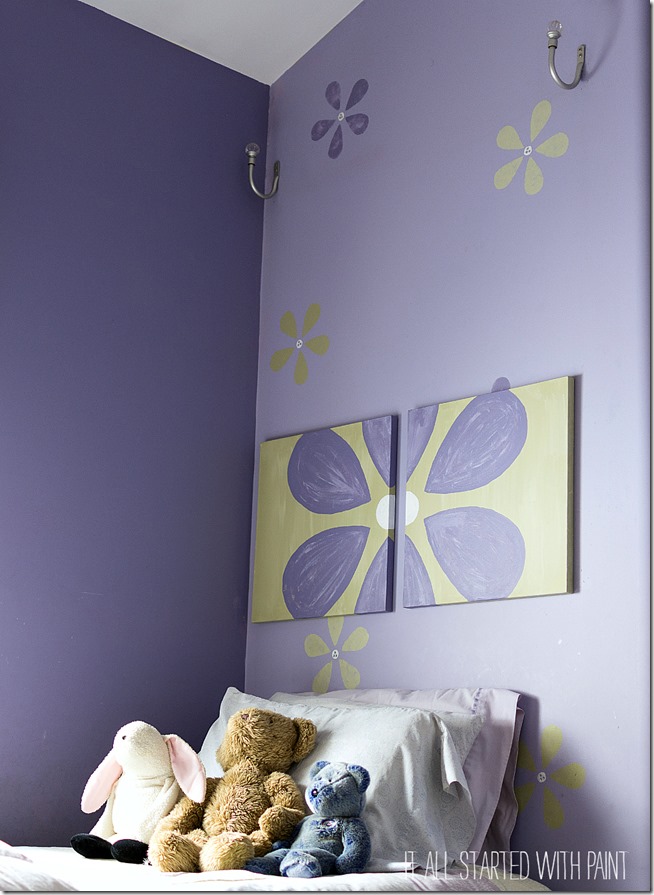 When I first created this space (a space that has been "well worn" over the years) I had draped a sheer white piece of fabric over those hooks. Trying to give it a romantic look …
and create a faux headboard in this tiny little space.
The balloon shade I had made used to have a pretty, sparkly hanging bead edge. But somewhere over the years, the beads have disappeared …
picked away.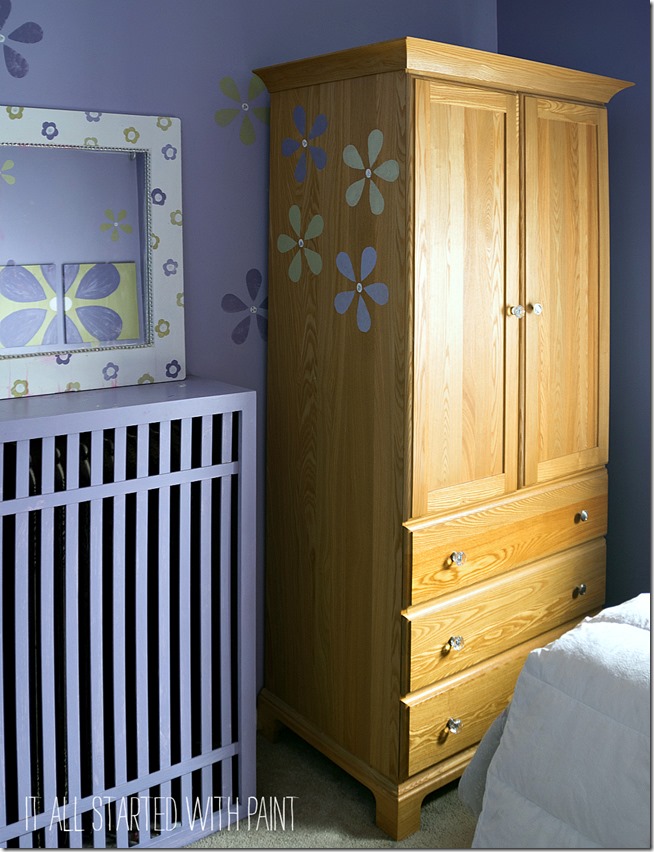 I changed out the hardware on the Crate & Barrel armoire with knobs from Restoration Hardware. But I didn't get enough. Miscounted. So we ended up with a bad mix-and-match mix-up of hardware on the dresser over the years.
As an aside, the armoire will be getting a coat or two of Annie Sloan Chalk Paint in Pure White. And proper, matching hardware.
I also plan to count – and count again (to confirm) — before buying the hardware this time around.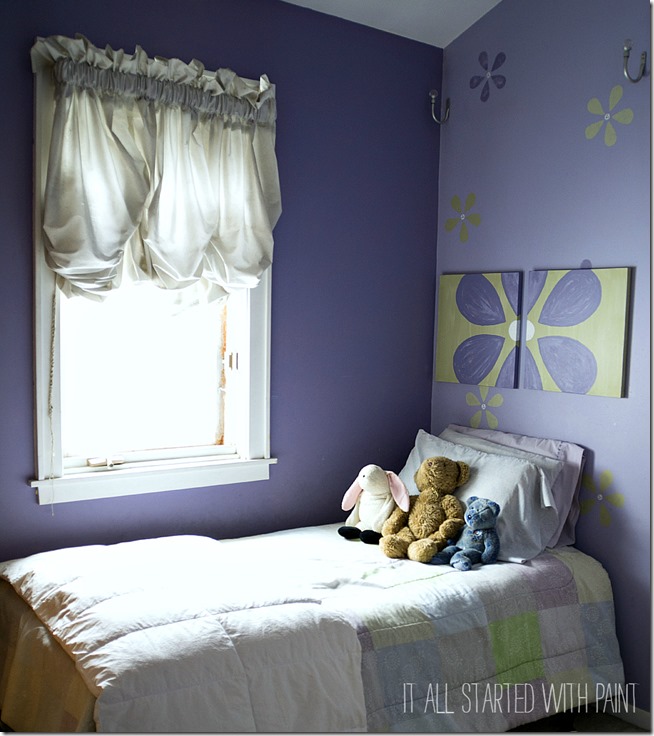 I thought I was so clever when I made this artwork. You know, to match the stencil.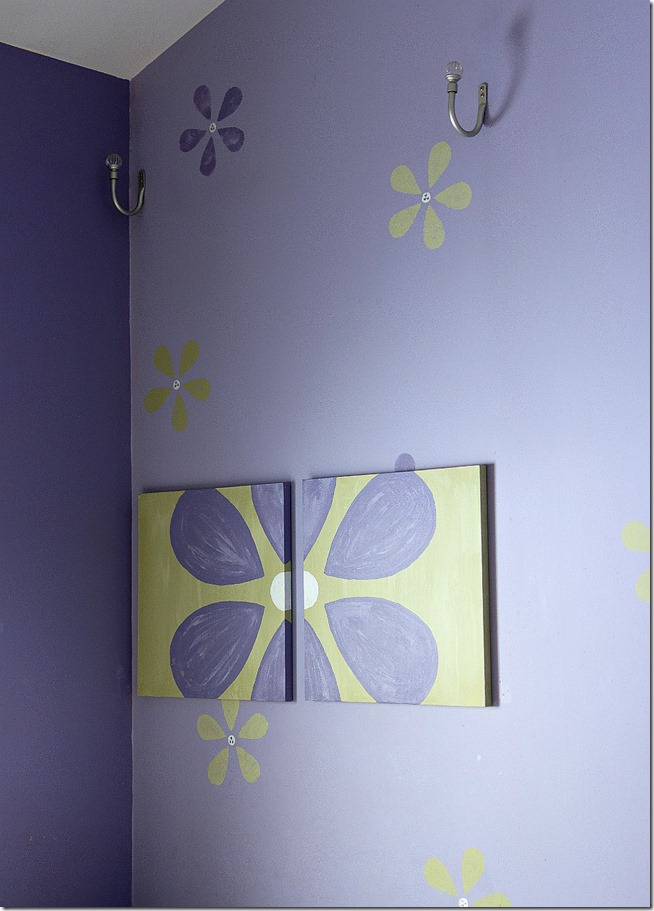 A stencil I made myself. Because my daughter loved Monsters Inc.  At one point, I stenciled her bedroom door with Boo's flowers. It was a a stay-at-home mommy's burst-of-creative-energy-after-pre-school surprise.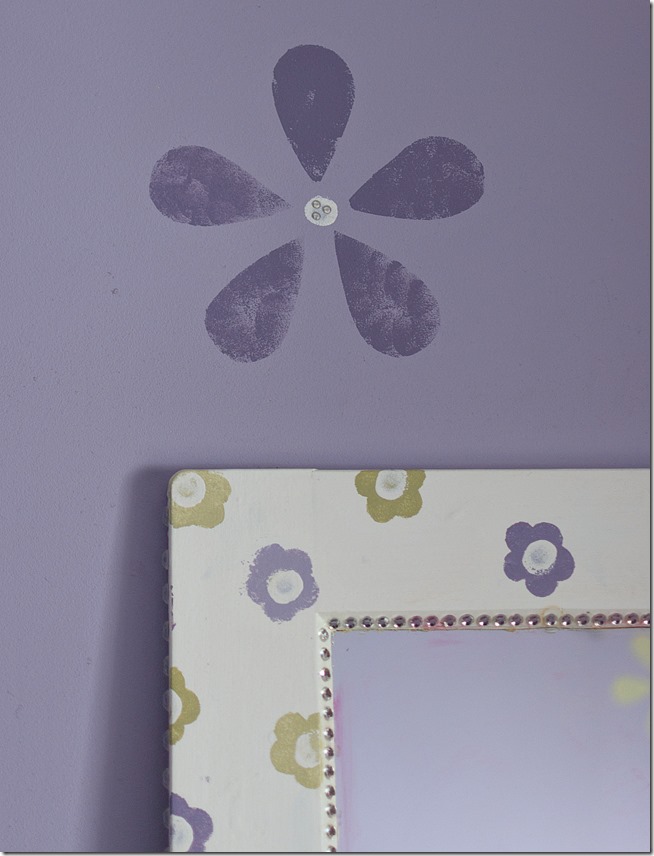 And then I had the  genius idea to add rhinestones to the flowers. You know, as seeds. I'm pretty sure I glued them on with Super Glue …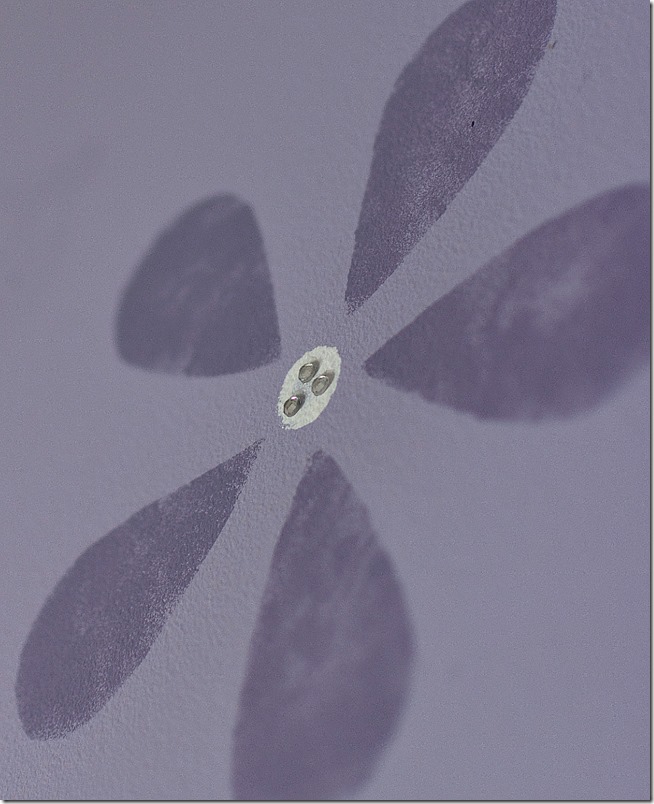 … because prying them off the wall this past weekend was not fun. Or easy.
😉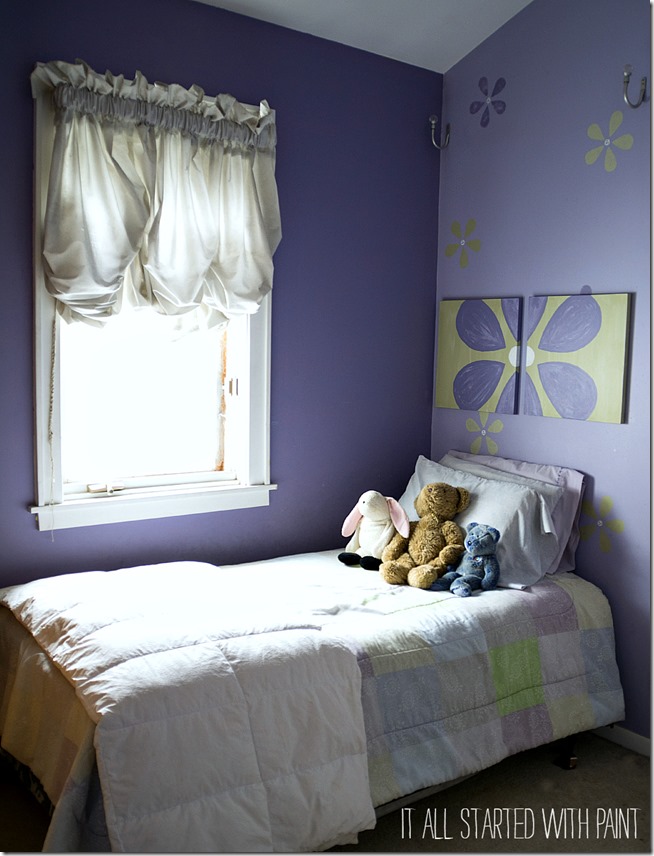 Yesterday I gave my daughter a very important life lesson. A life lesson in how to paint a room …
and together, with paint brushes and paint rollers in hand, we bid a fond farewell to her One-Eyed, One-Horned Flying Purple People Eater room.

Linda
Sharing: * Between Naps on the Porch *