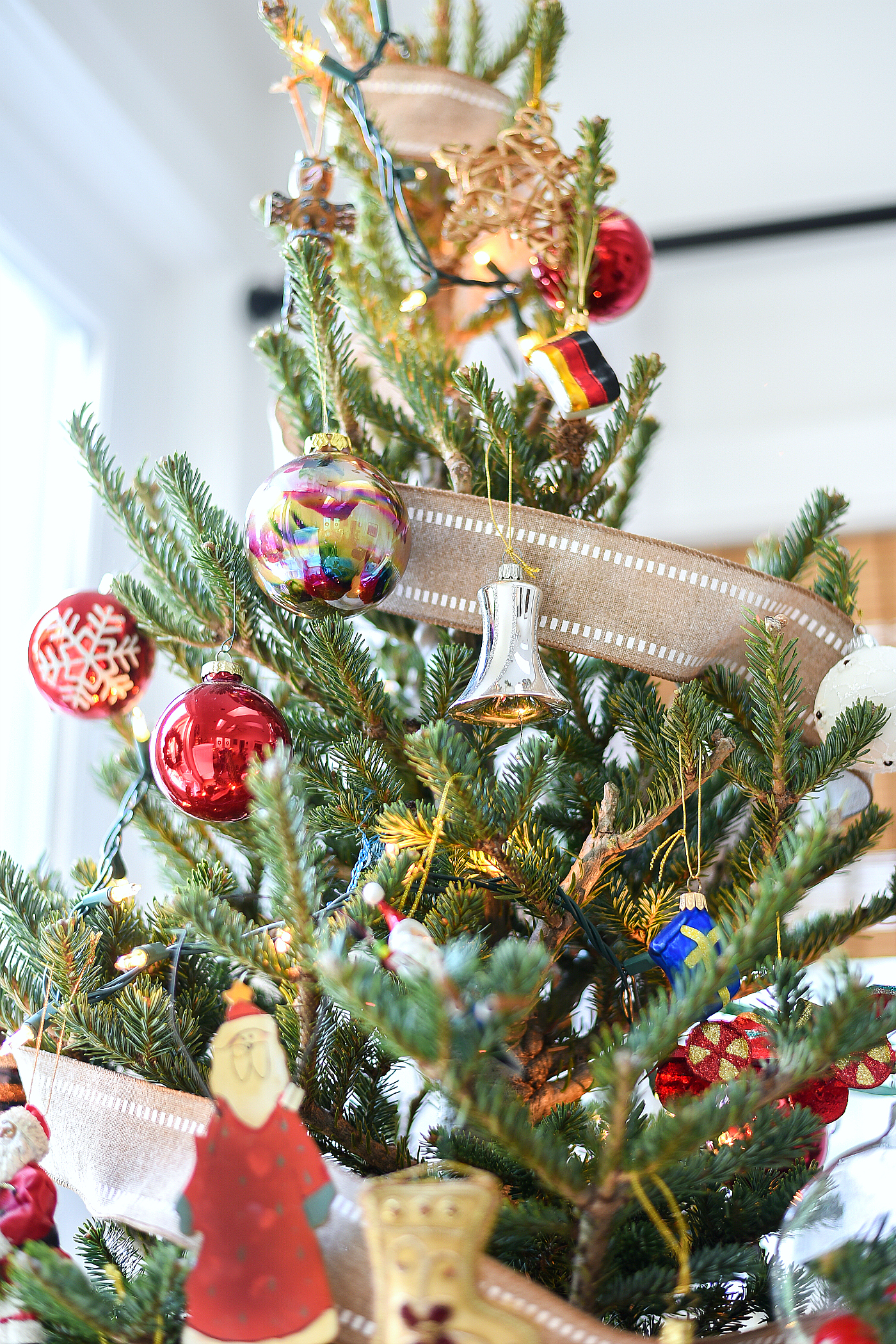 You know what the saddest day of the year is?
The day the Christmas tree comes down.
Or, in my case, trees plural. As in three.
And, yes, I know I'm still clinging to Christmas. And, yes, I know I need to move on …
but it's so hard to do when all I see for the next three months is a vast, cold, windy, overcast winter.
With nary a twinkle light in sight. 😉
And this Christmas was an especially merry one. As I've shared before.
Oh, and the make this Christmas even more magical was the snow. On Christmas Eve day! Blanketing the city in white …
and making Christmas morning just that much more magical.
This is Christmas tree #3.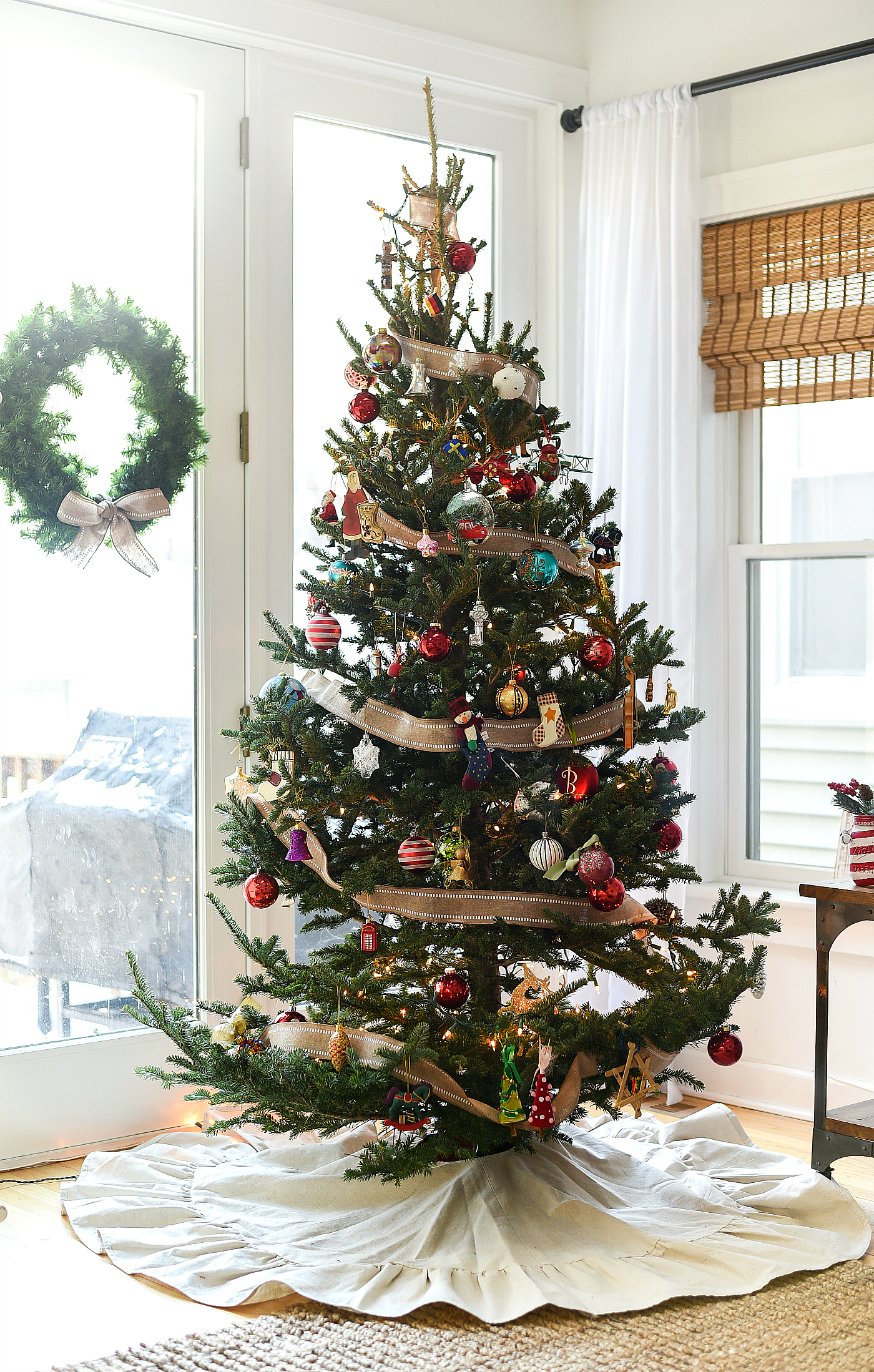 This the last tree to go up. Waited for someone to return from college.
This was the last tree to get decorated. I added the red balls and ribbon … and waited on college student and high school junior to add the assorted decorations. This happened the eve before Christmas eve.
This tree has no rhyme or reason. No theme. No color story. Just a mishmash of ornaments accumulated over the years. Some I bought early on before kids. Some the kids buy during their annual pilgrimage to the Kristkindlemarket with their aunt. Some given as stocking stuffers from Santa over the years.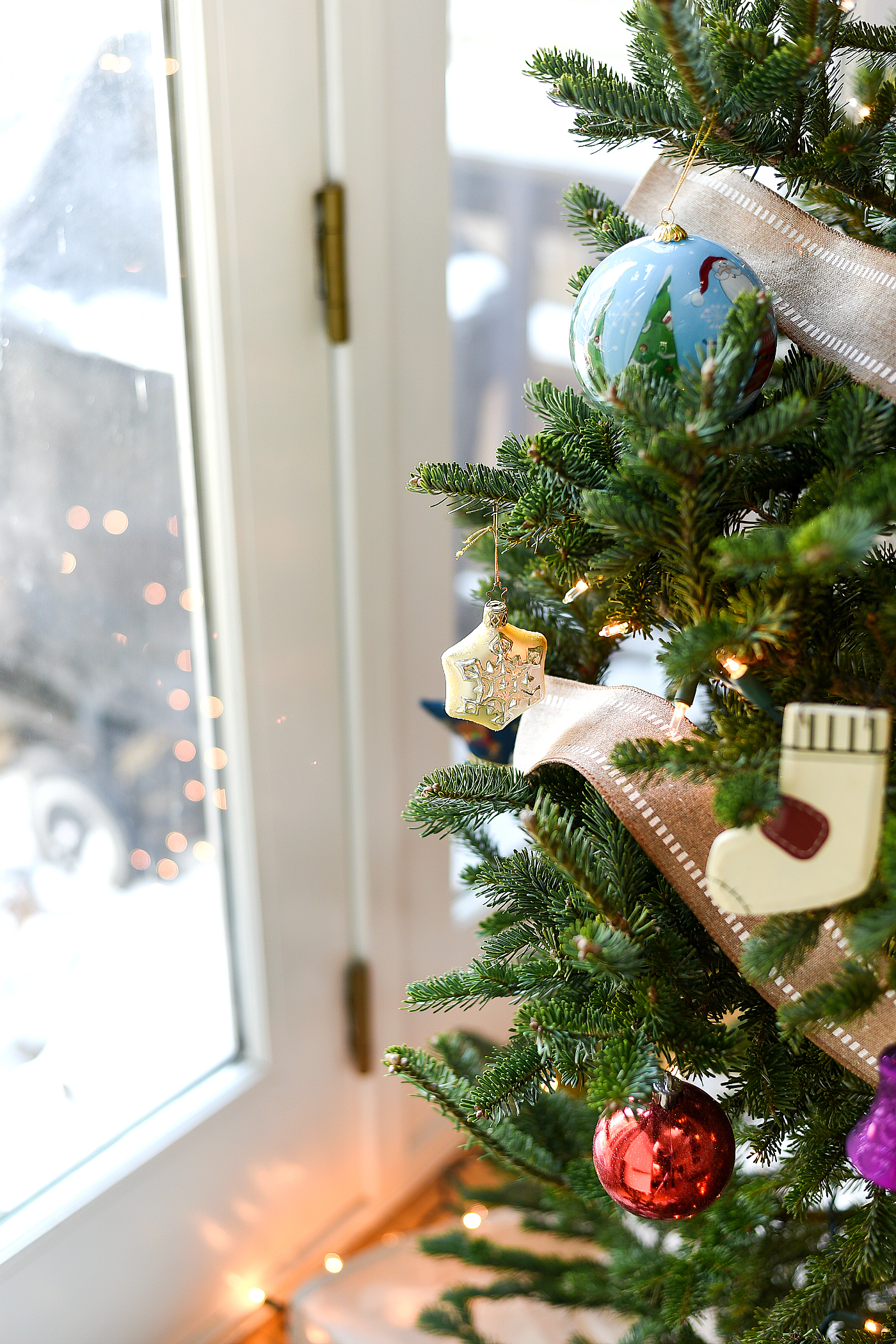 And I'm not even counting all the ornaments that did not make their way onto the tree.
We all clearly have our favorites.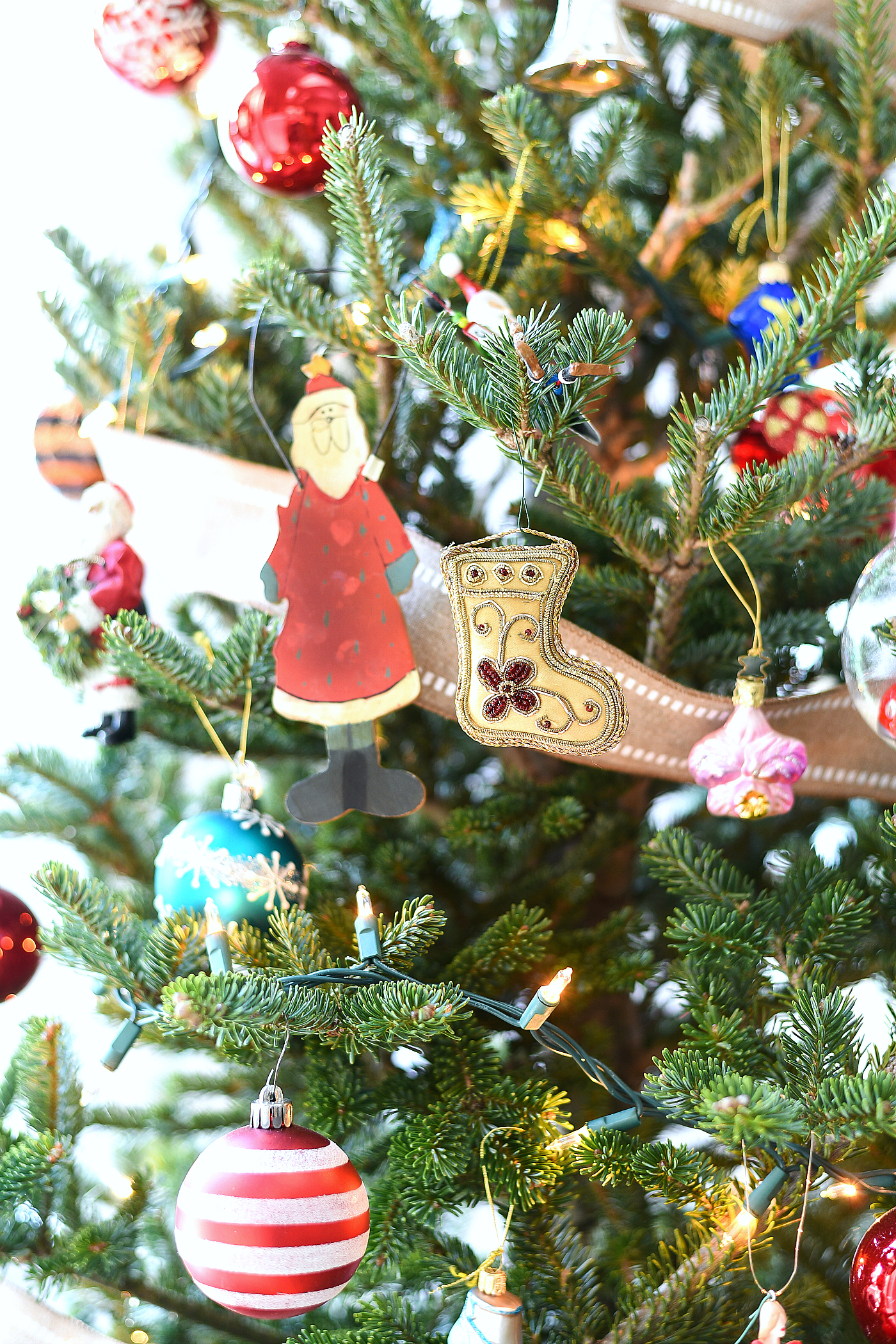 Molly has a strong kinship with this lady. And always reserves a branch so she will hang front and center.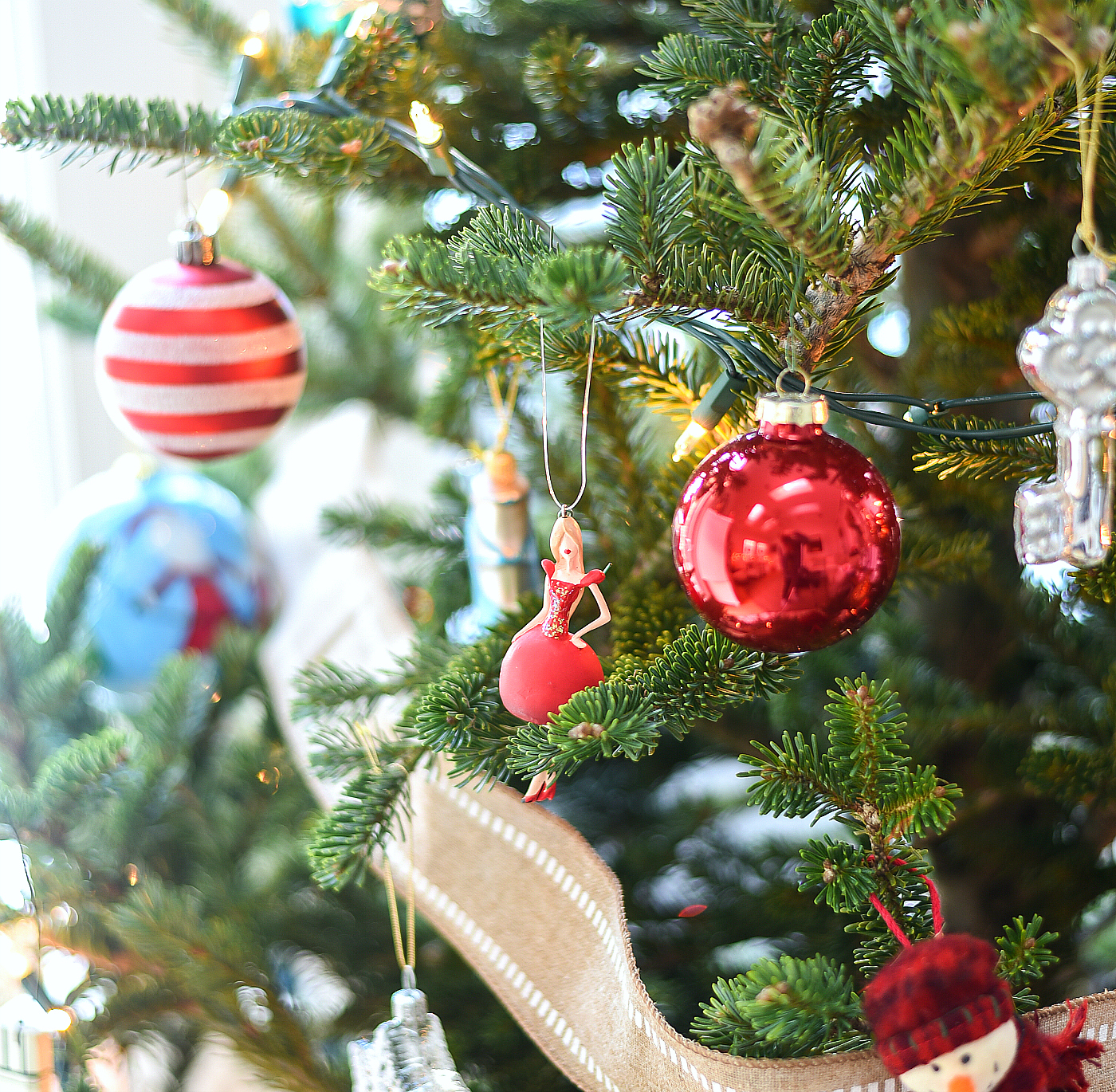 Sam likes non-traditional ornaments. Non-traditional colors. Non-traditional Christmas themed …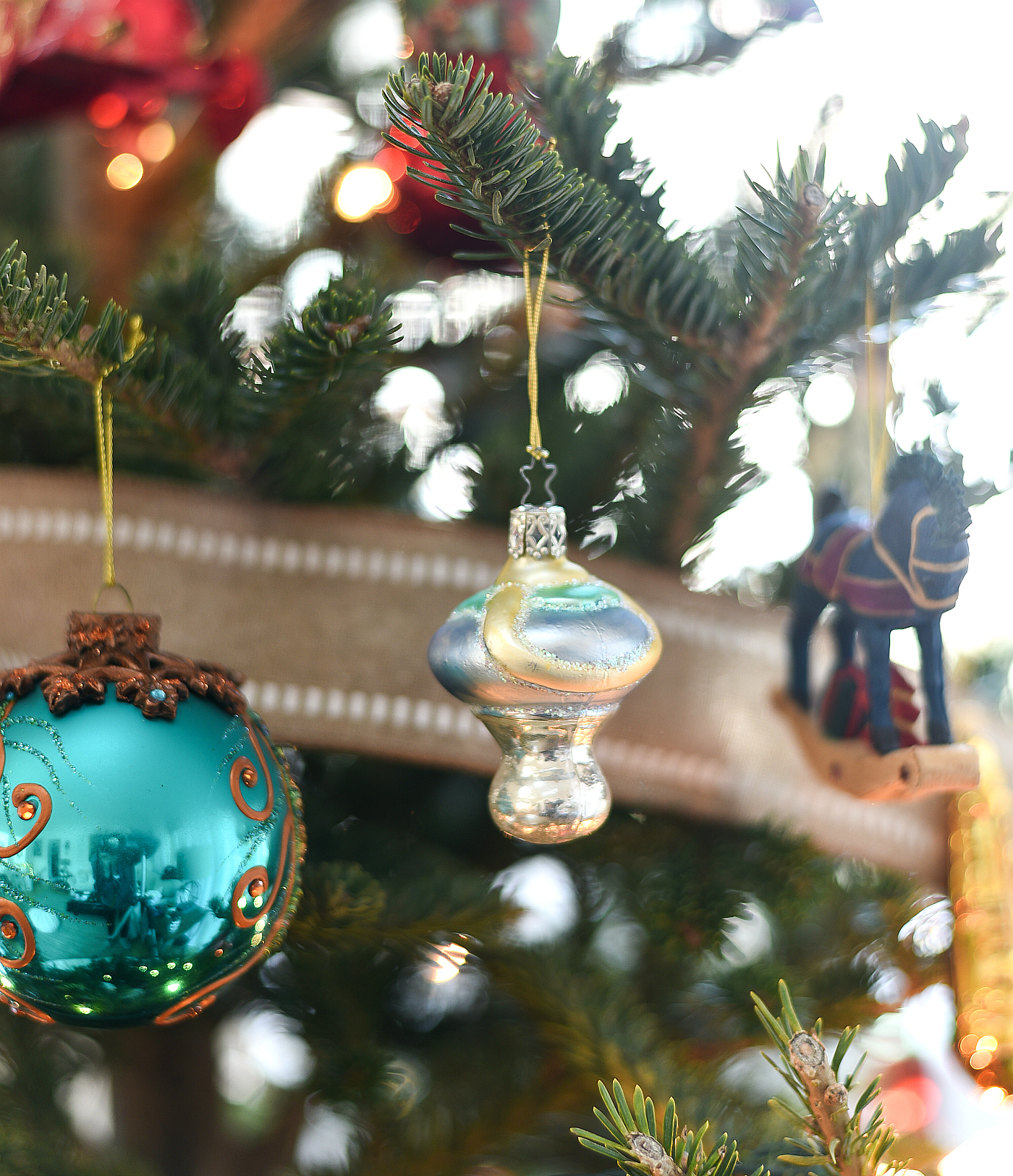 like what is that?
He even loaded one side of the tree with his favorites so he that he can see them as he sits on his usual perch on the couch.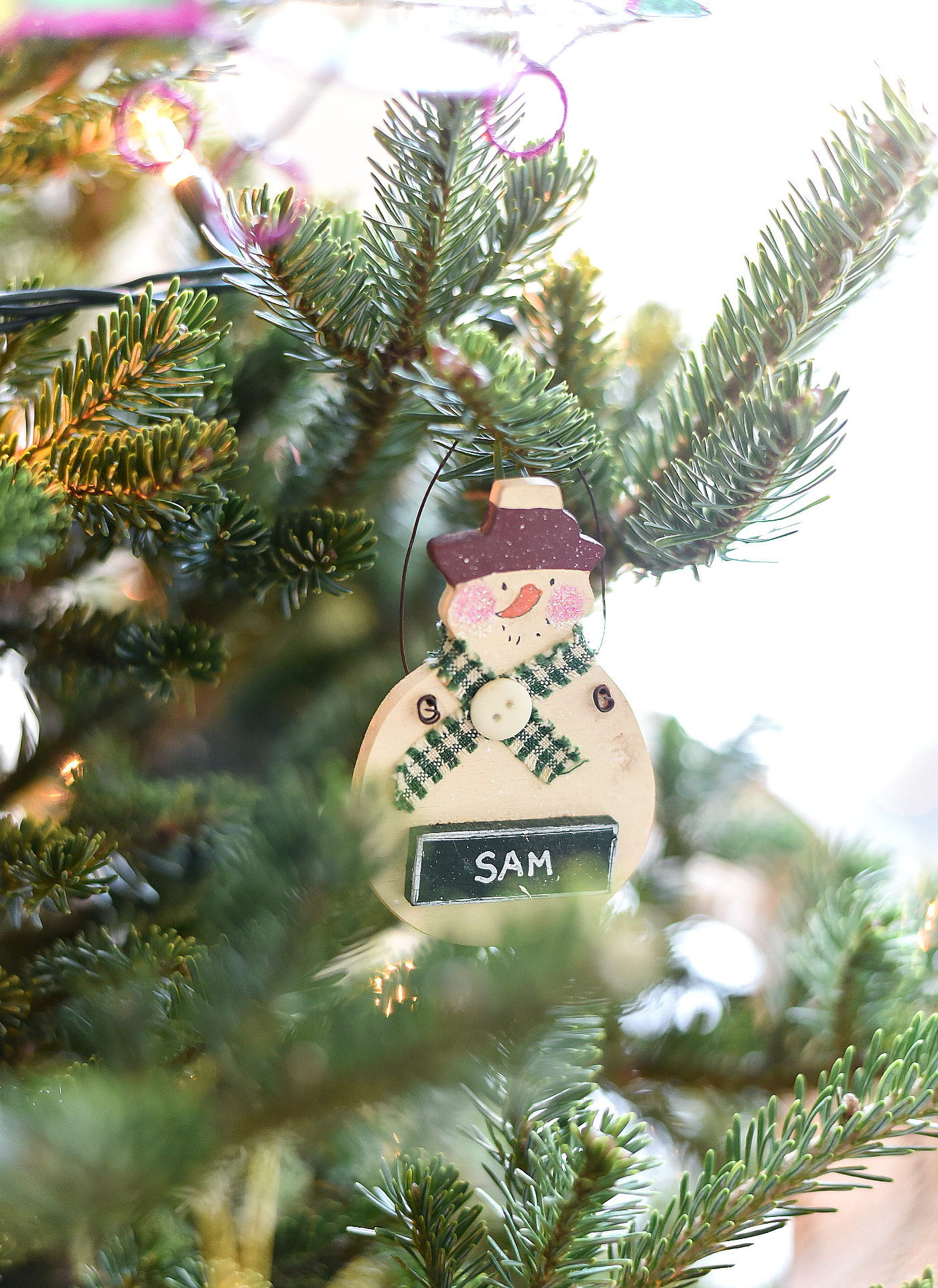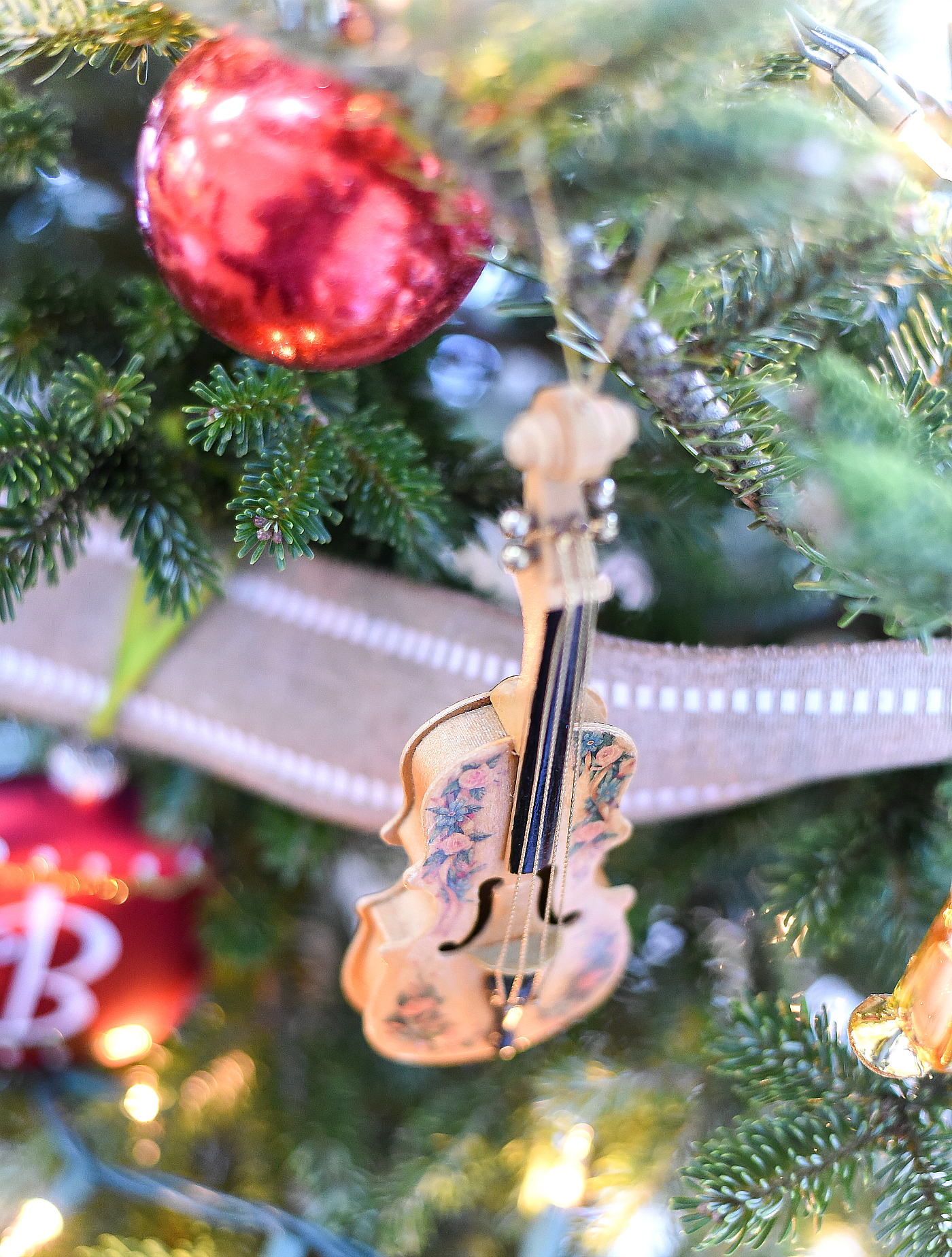 This one is my favorite.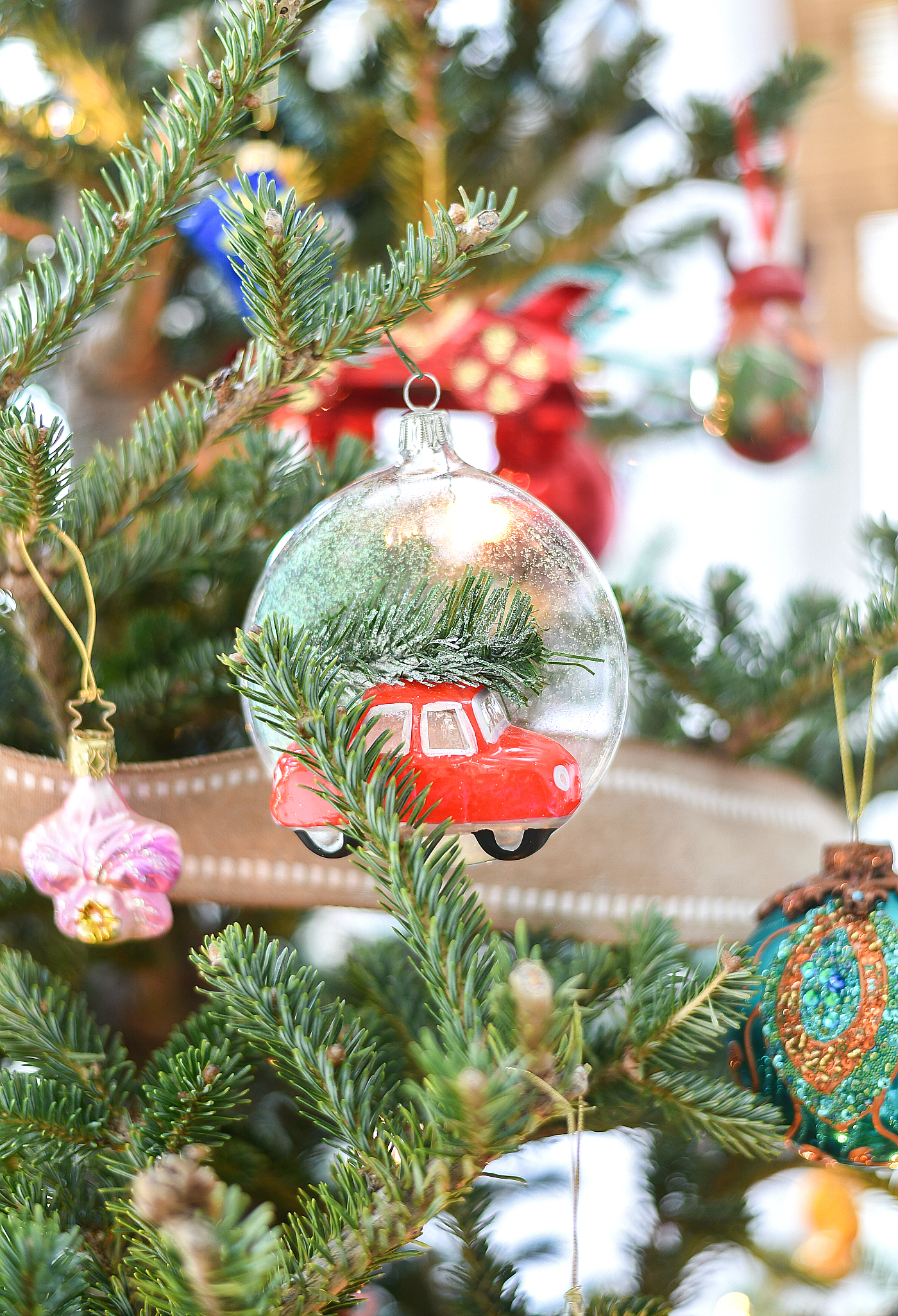 I'm not yet ready for the saddest day of the year. So I'm holding out until 2018.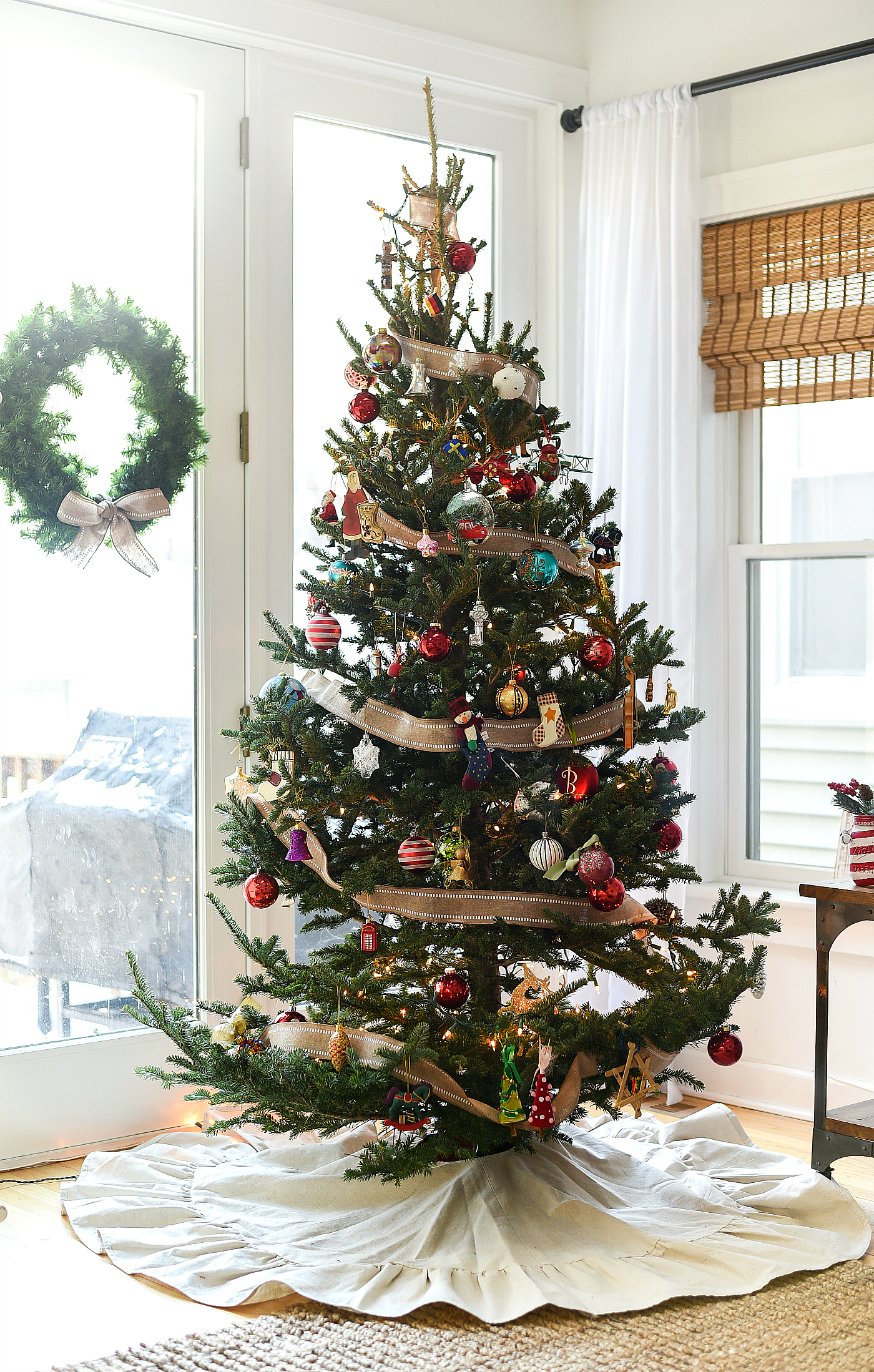 Because who wants to ring in the New Year without twinkle lights? 🙂