Simple Summer Mantel in Yellow & Gray – Fantel Mantel for Summer.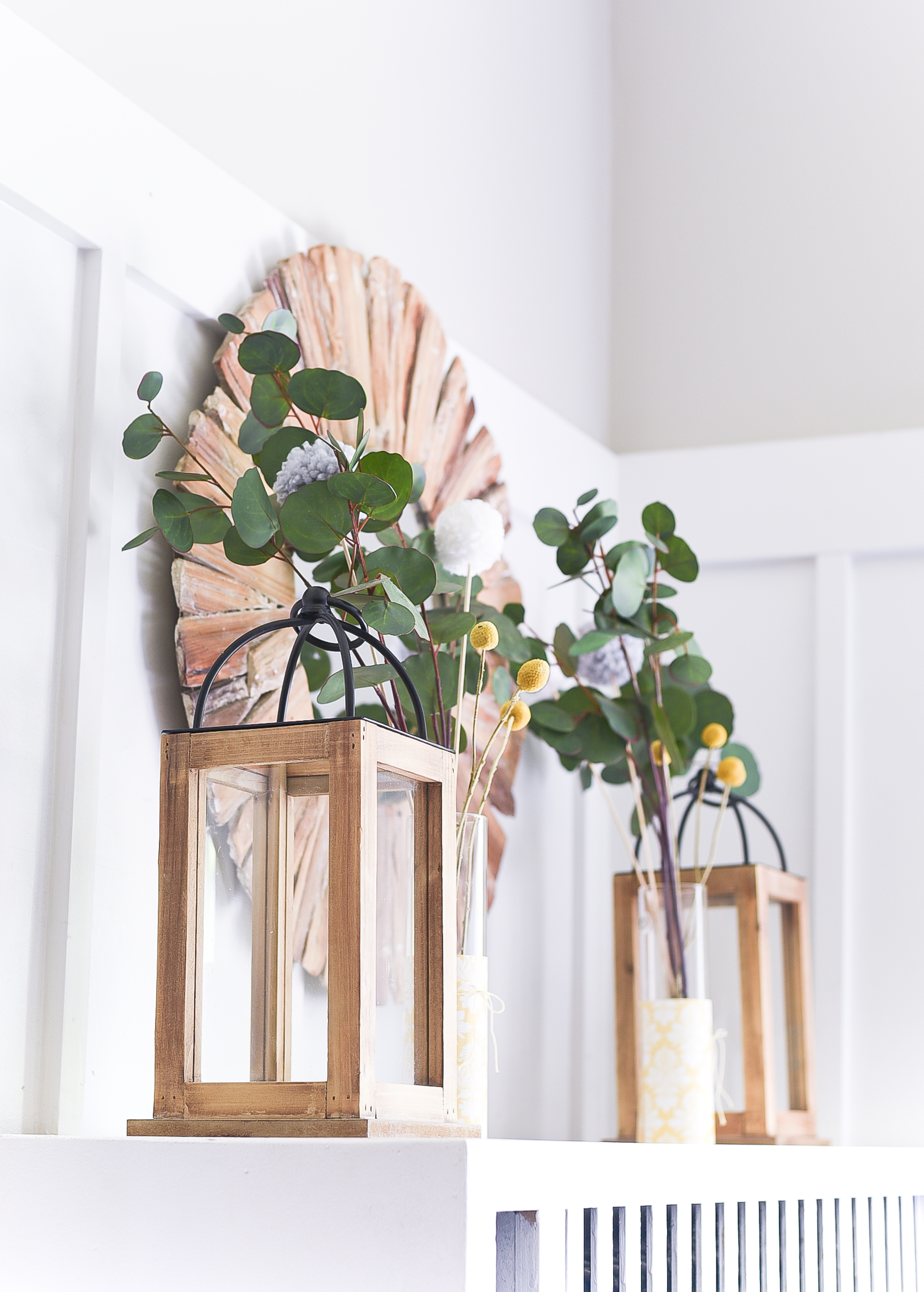 I have to say, I'm as equally perplexed as this author to discover that not everyone walks around having conversations in their heads.
Wait, what? Not everyone has conversations in their heads? Why? How? How could someone function without a constant internal dialogue?
The author of the piece is mind-blown that for 25 years he did not know this was a thing. I'll one-up (or, more like thirty-one-up) him and say I did not know this was a thing for 56 years!
I just (clearly incorrectly) assumed we all walk around with a inner dialogue chatting away in our minds.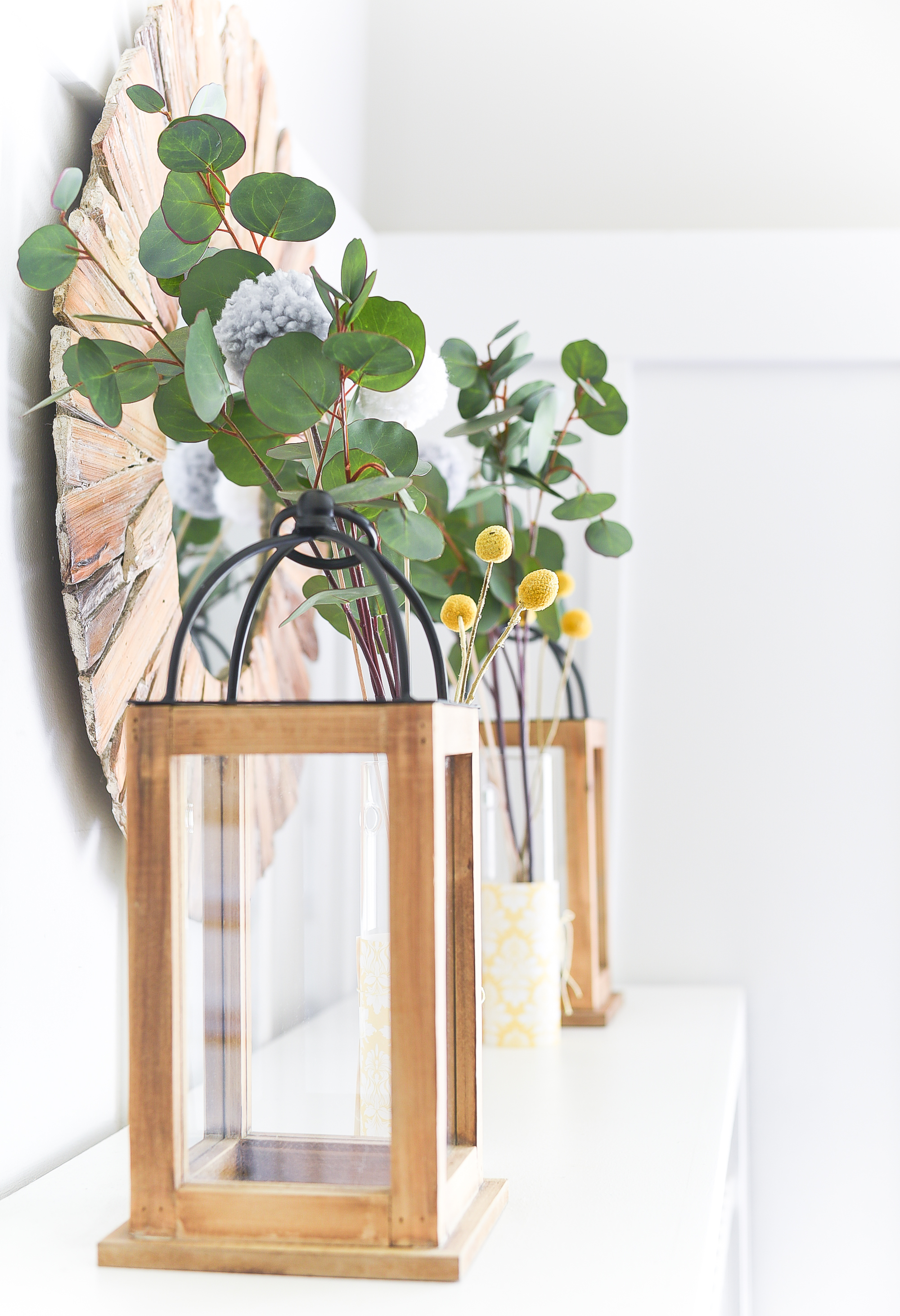 That ongoing internal dialogue in my head is why I rode my bicycle into a parked car twice … TWICE(!) … when I was a tween & teen.
That ongoing (relentless) internal dialogue in my head is a major reason why I don't like to be the in the driver's seat on long trips. I mean, if I can ride a bike into a parked car, can you image the damage I could do with a car barreling down the highway at 70 miles and hour?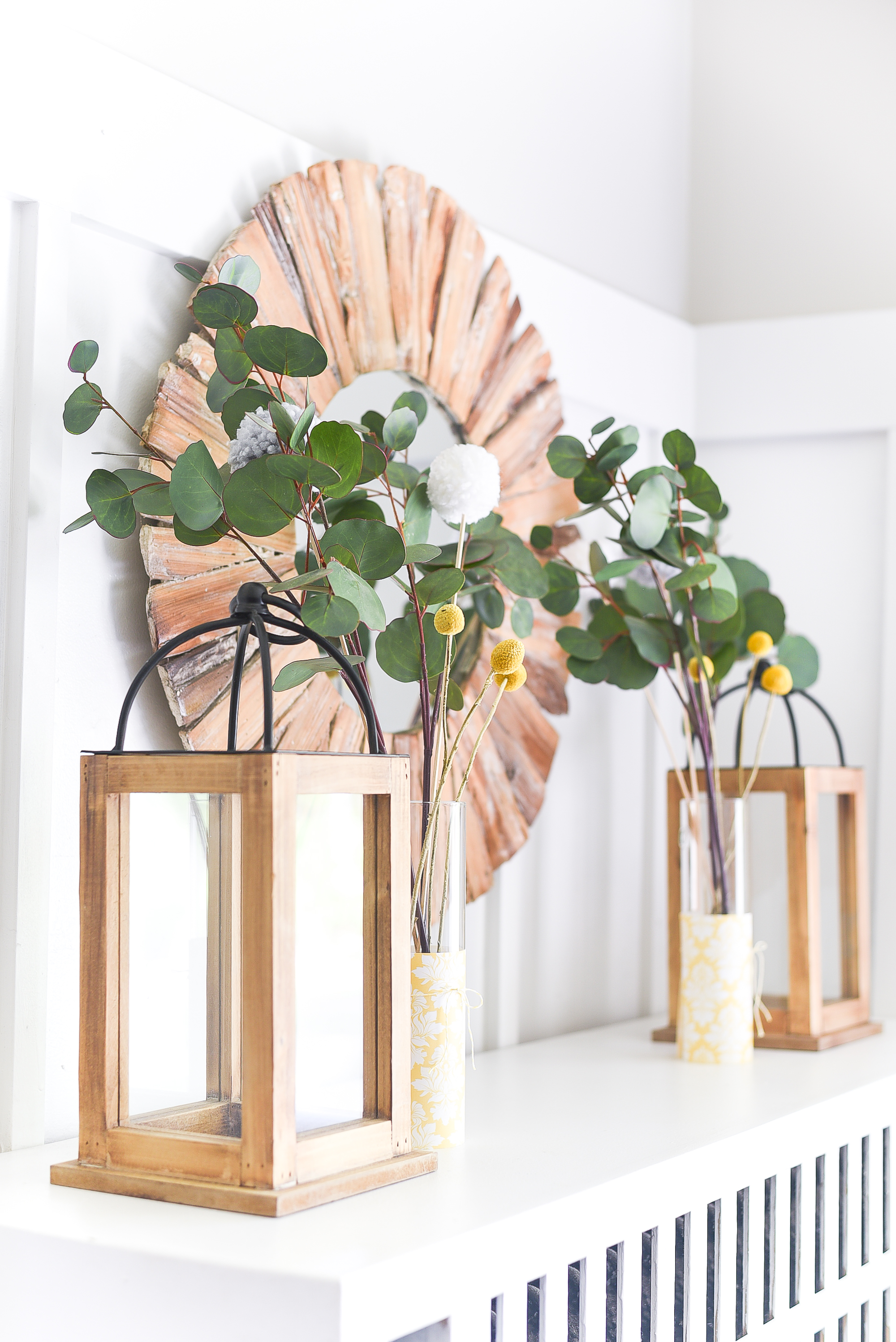 Back in my tween & teen-riding-my-bike-into-parked-cars days that ongoing inner dialogue in my head included fake conversations and interactions with whatever boy I was crushing on that day.
And in my tween & teen days there were also many, many conversations in my head about my gymnastics career. They typically ended with me receiving a gold medal at the Olympics. 😉
But back to those who don't have an inner dialogue. How can they daydream without an accompanying conversation?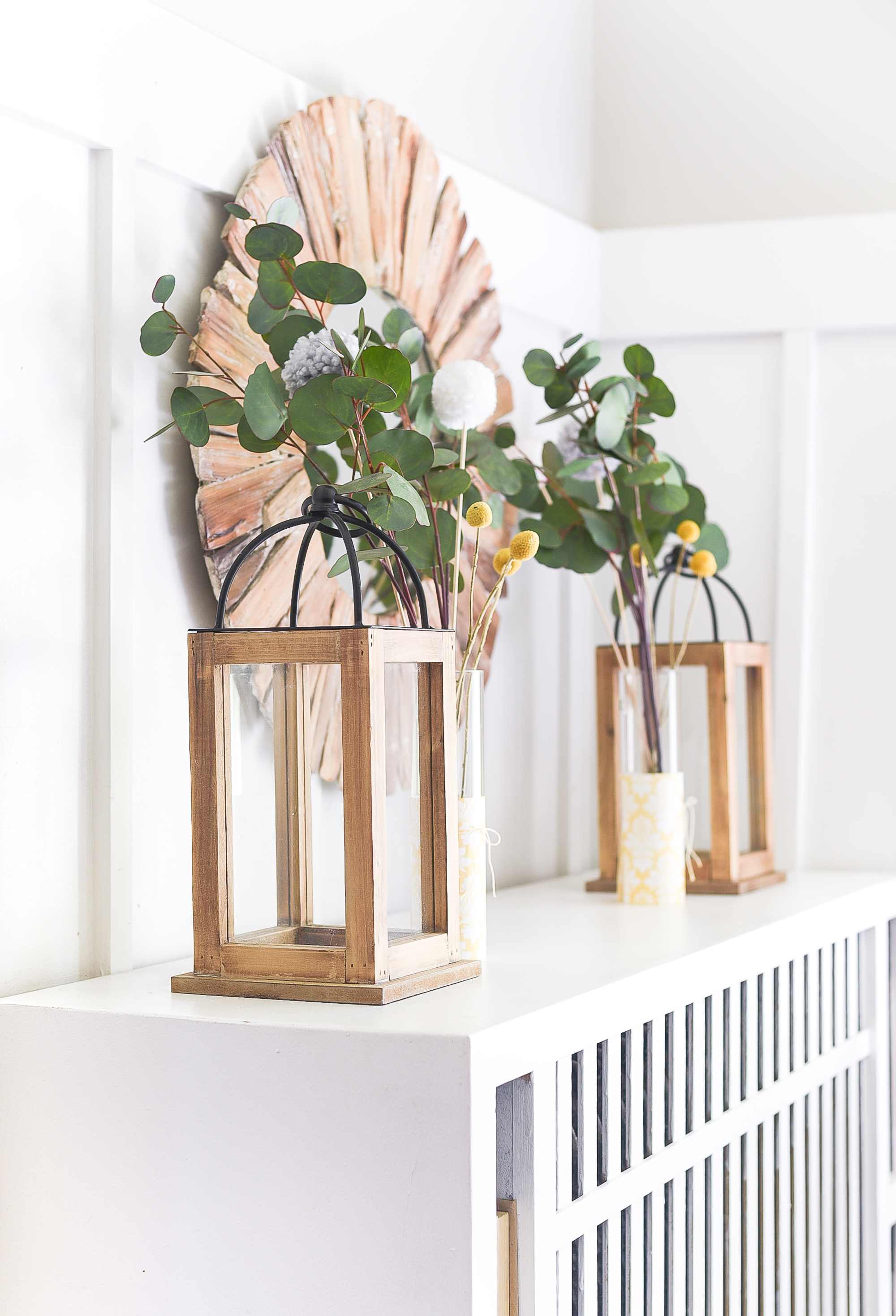 Those conversations in my head came in handy when I worked in public relations. Especially in the mornings in the shower where I did some of my best inner dialogue thinking and creating.
And those inner dialogues in my head come come in handy for this blog. Again, especially in the mornings. In the shower.
I think I may need to keep a pen and pad just outside the shower doors.
Many of those morning conversations in my head make their way onto the blog. In the form of blog posts.
So when you read my thoughts here on the blog, you're actually reading my inner dialogue mind! 
Not sure how I feel about that, to be honest. 😉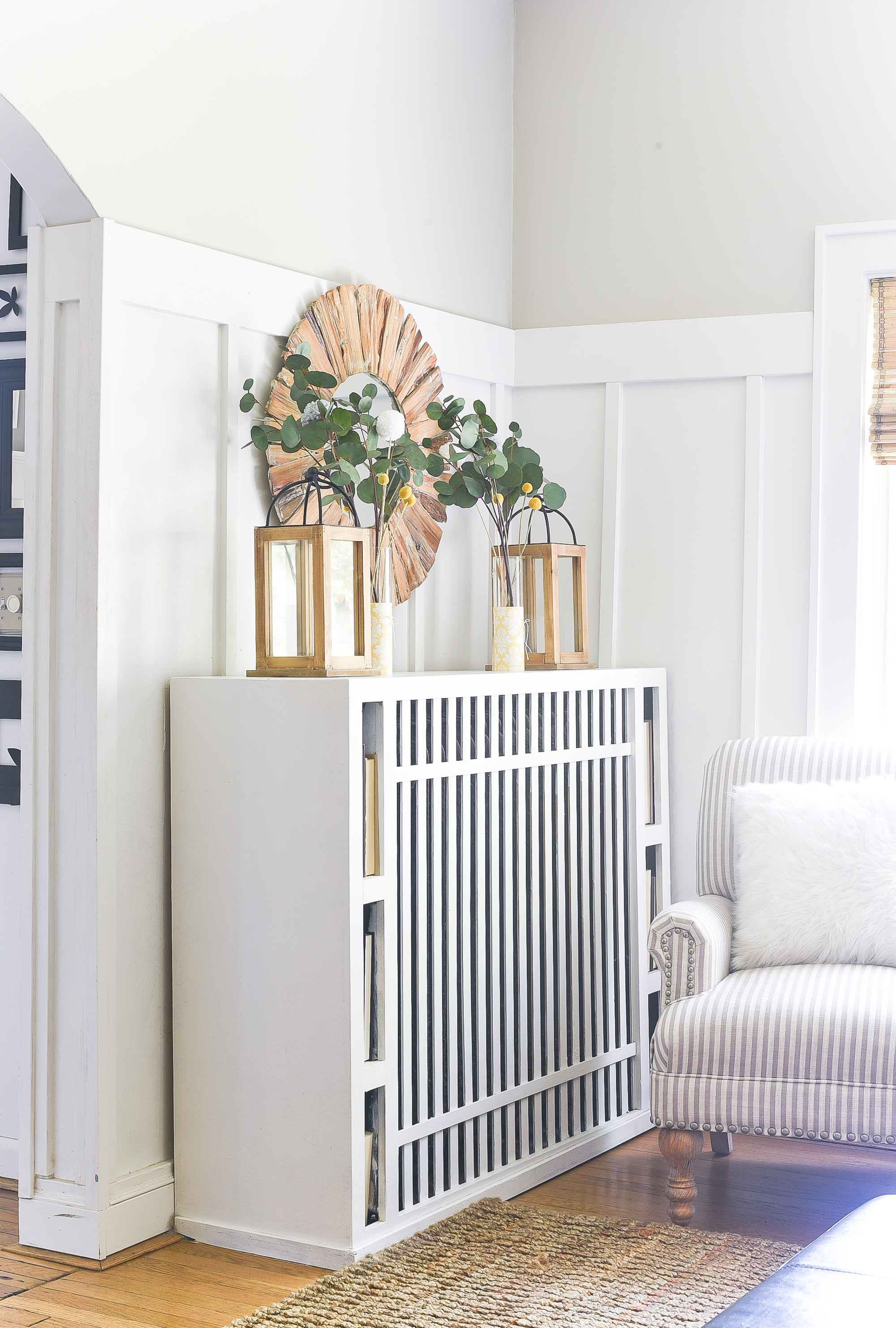 And when editing these pictures of my simple summer mantel in yellow & gray, I realized I must have been having an inner dialogue in my head on the day I took these pictures …
because I didn't notice then (but do now) that those lanterns don't have candles in them.
Sigh.
Pin It!