Small Bathroom Organization & DIY Shower Makeover … a Mini Spruce for a Mini-Sized Space.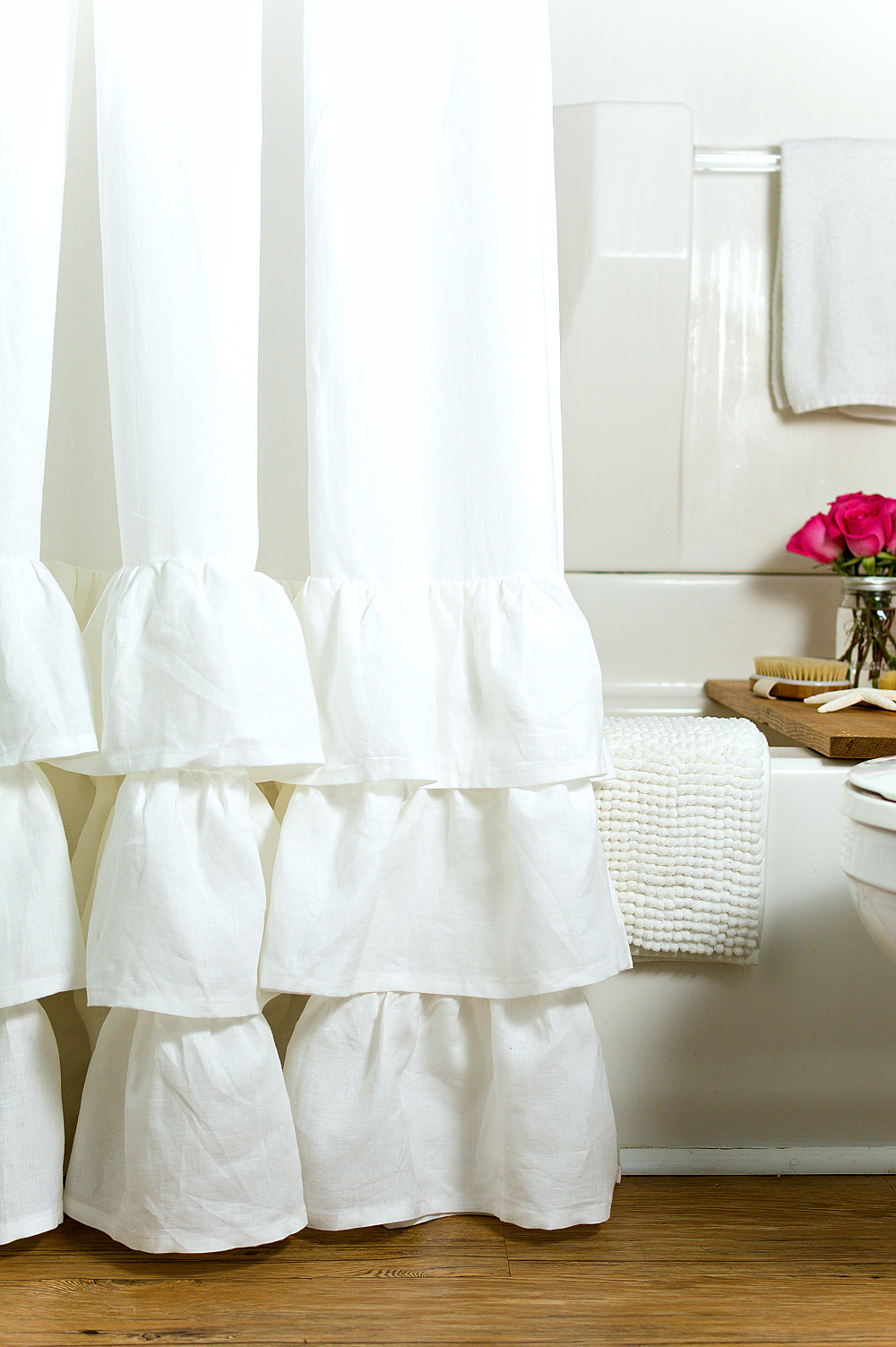 Sigh.
Yes, I started my post with a sigh.
In fact, it should really be a double sigh.
Sigh. Sigh.
You see, I have two amazing new spaces to share with you. My daughter's room makeover. And my screen porch revamp. But …
but …
I'm not fully done with them. I'm so close. This close (imagine me holding my thumb and index finger about 1/2″ apart as you read this). It's really just a matter of dotting the i's and crossing the t's, really.
And yet …
Yet I can't muster the energy to dot those i's and cross those t's. Though, in the case of my daughter's room, there's now a small mountain of clothes that must first be picked up. 🙂
Along with a few pillow covers that need to be sewn (for the screen porch). And holes in walls need to be made to hang a mirror and a clock (my daughter's room).
And yet, I continue to procrastinate. I'll go so far as to anoint myself the master procrastinator. The national champ. The world title holder. If there was an Olympic event I would win the gold. That is if I even made it there …
I'd probably procrastinate and never make travel reservations. 😉
If there was a Procrastinators Inc. I'd be appointed CEO. And our corporate motto would be "there's always tomorrow."
Sigh.
Again.
Although, somewhere in-between giving my daughter's new room one coat of primer and three coats of white paint …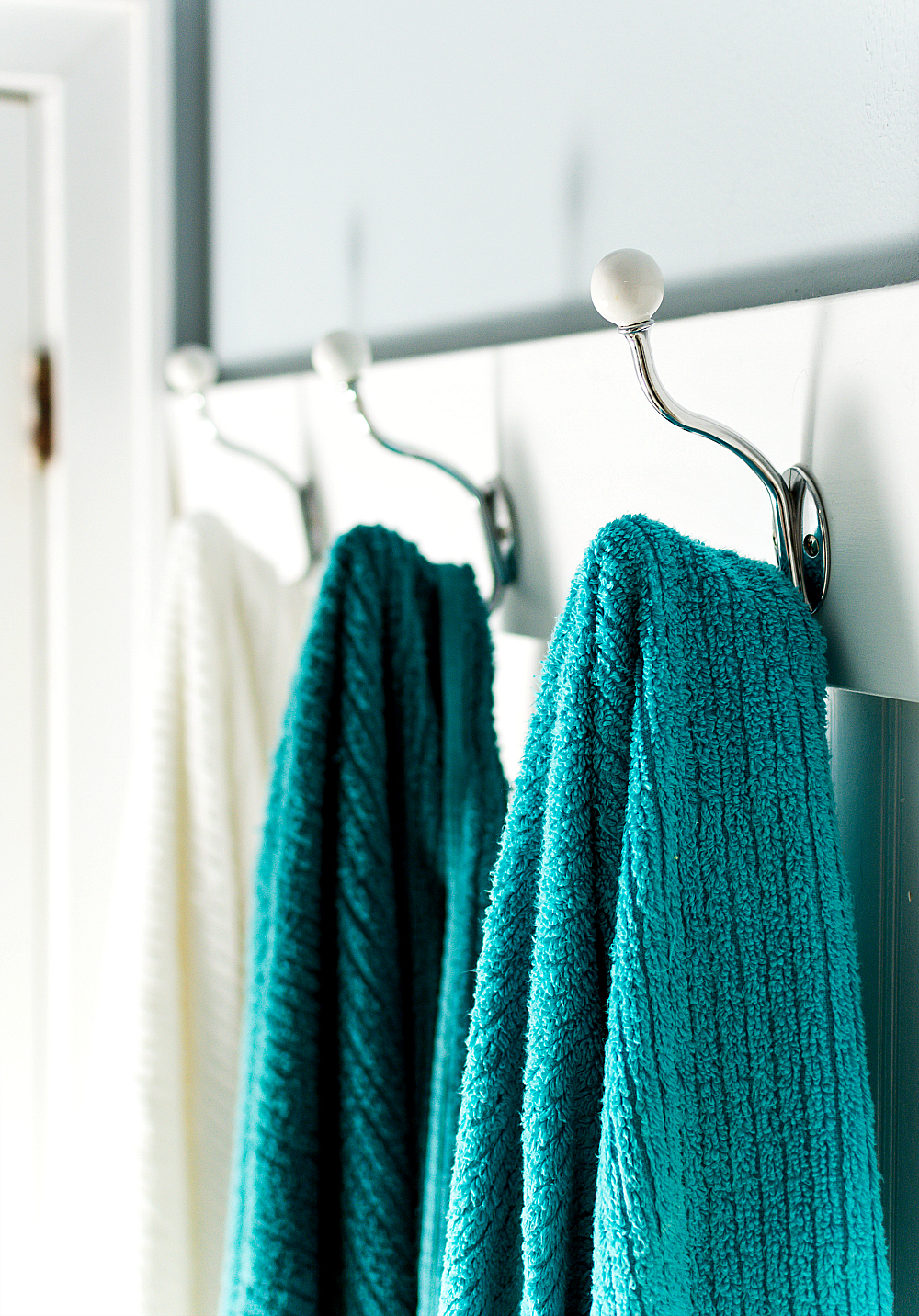 and somewhere in-between building a farmhouse table and putting together a new outdoor IKEA sectional couch …
I gave the shower in the kid's bathroom a mini makeover. Which is only fitting, since it's a mini sized bathroom.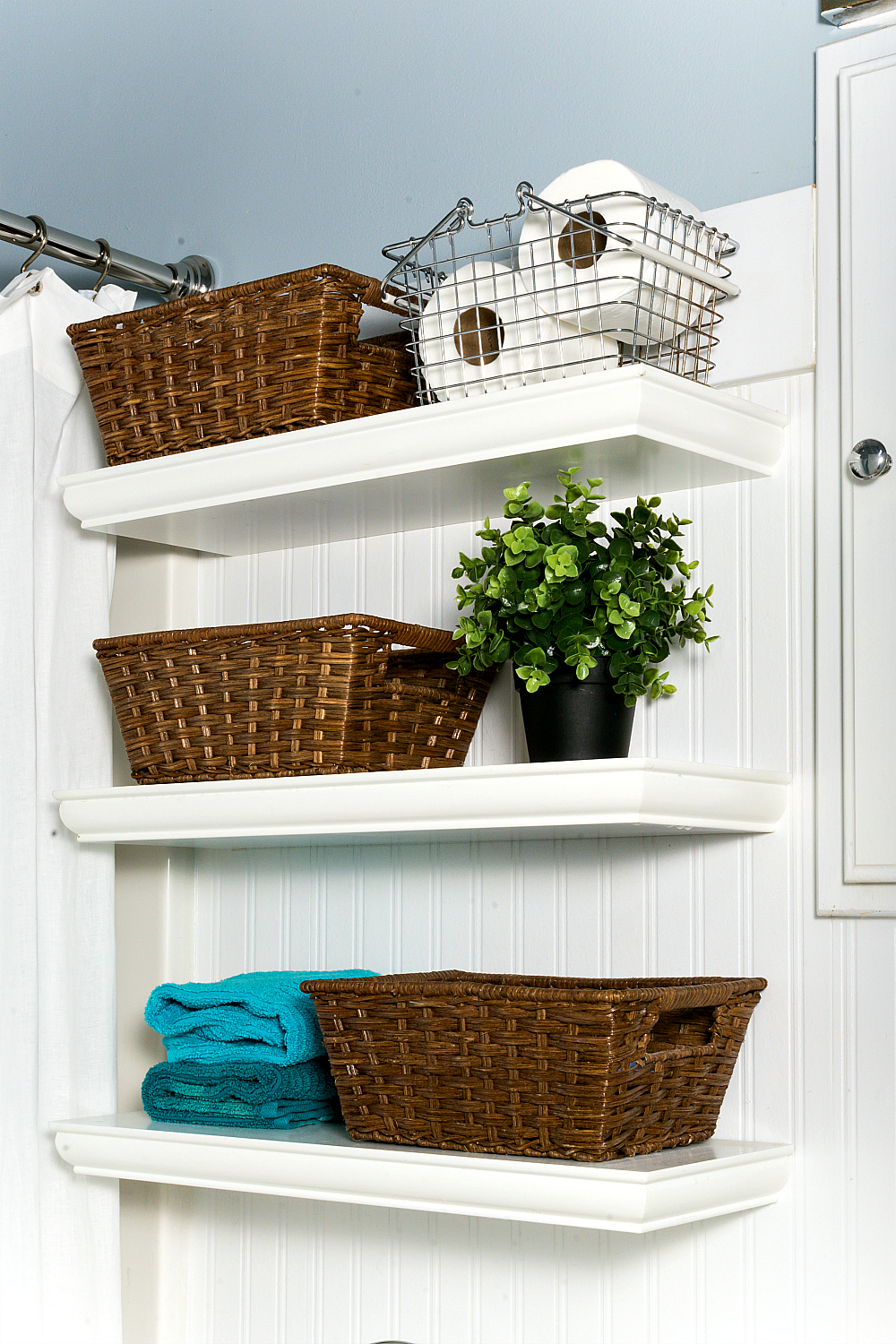 It's a project I put together for Angie's List …
amazing how motivated I can be when a sponsor is involved. 😉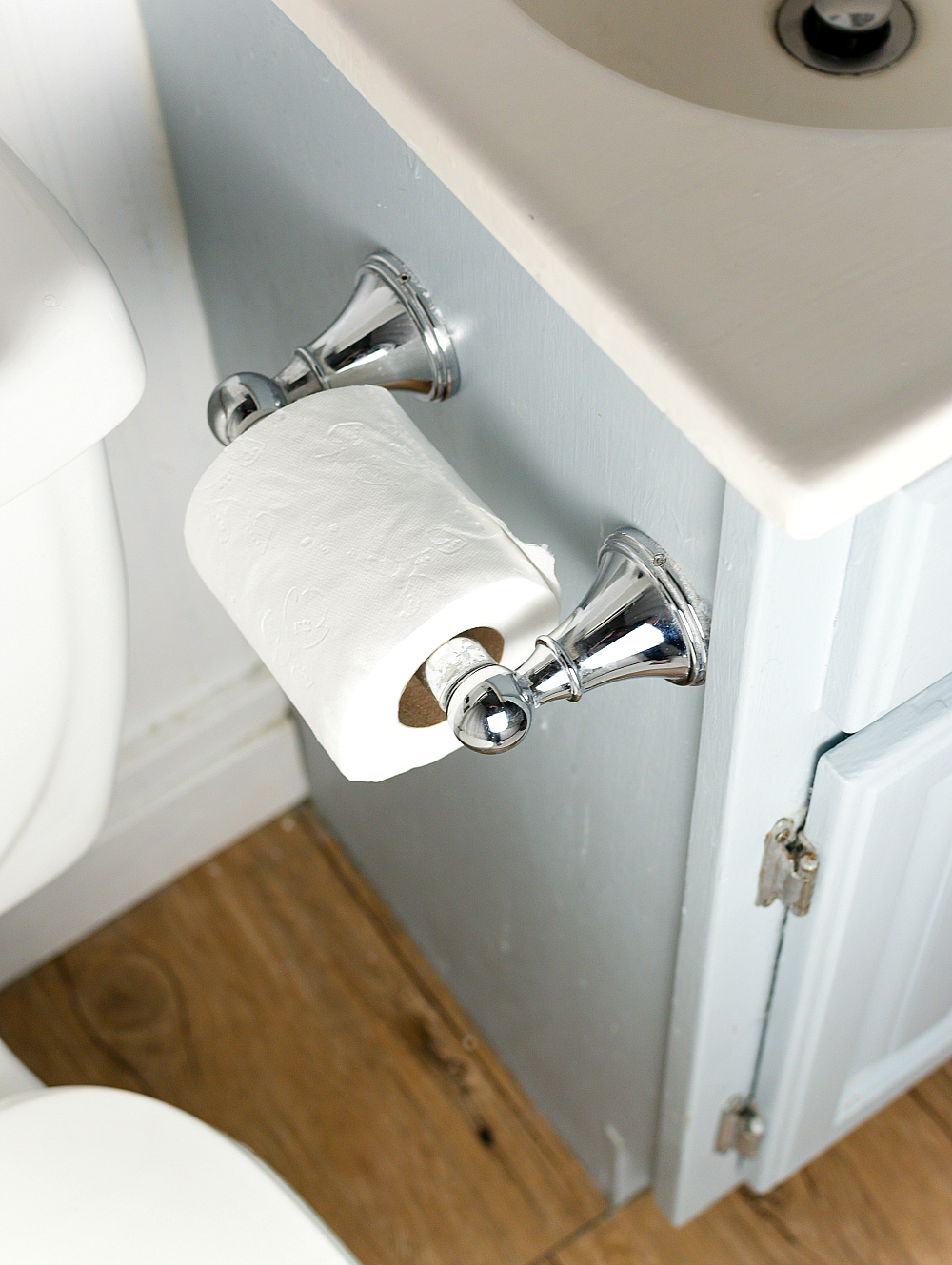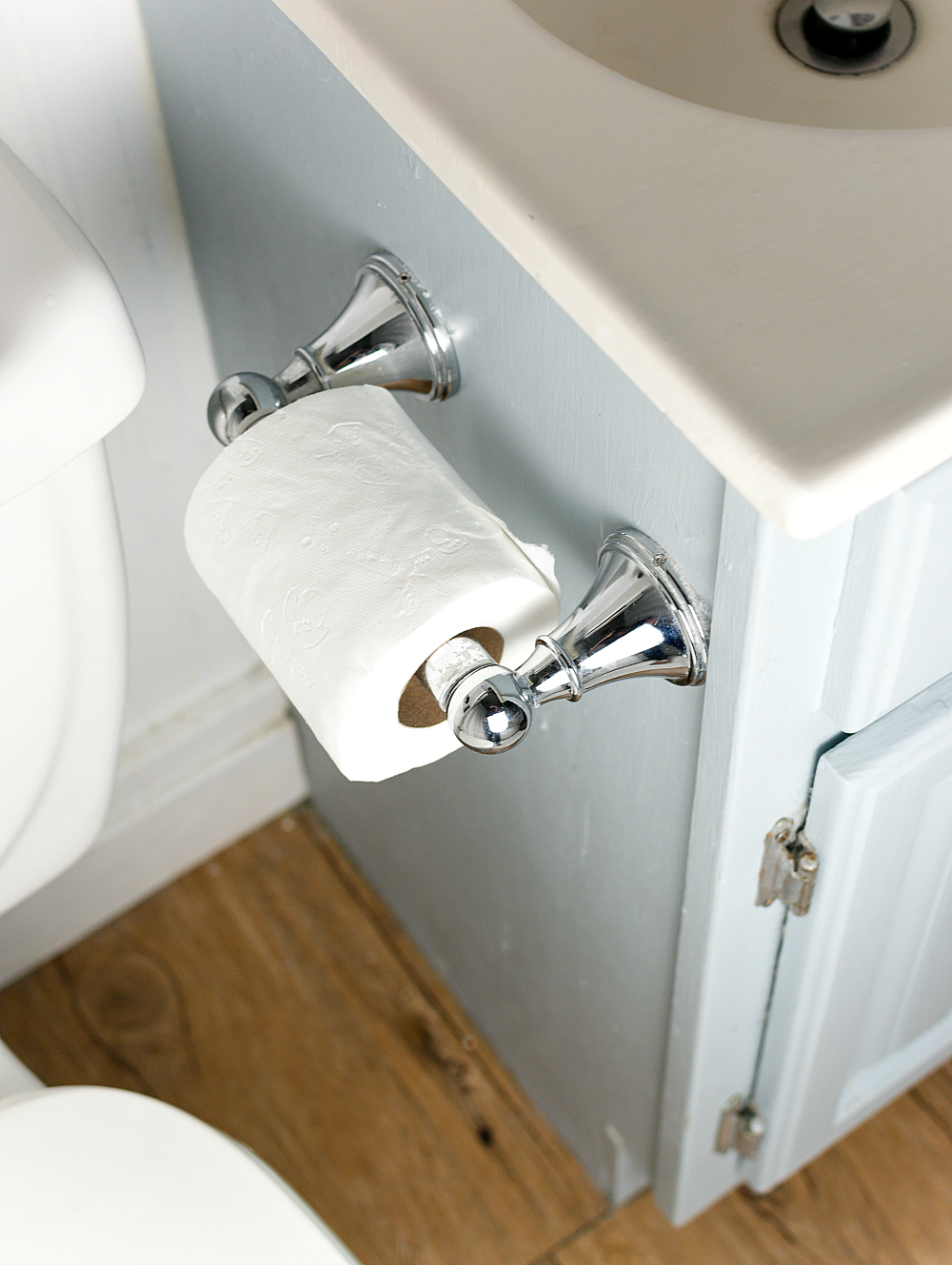 I also put together some ideas on how to make the most out of a small bathroom space –like taking advantage of vertical space with open shelves & baskets above the toilet, using hooks for towels, and attaching the toilet paper dispenser to the sink cabinet.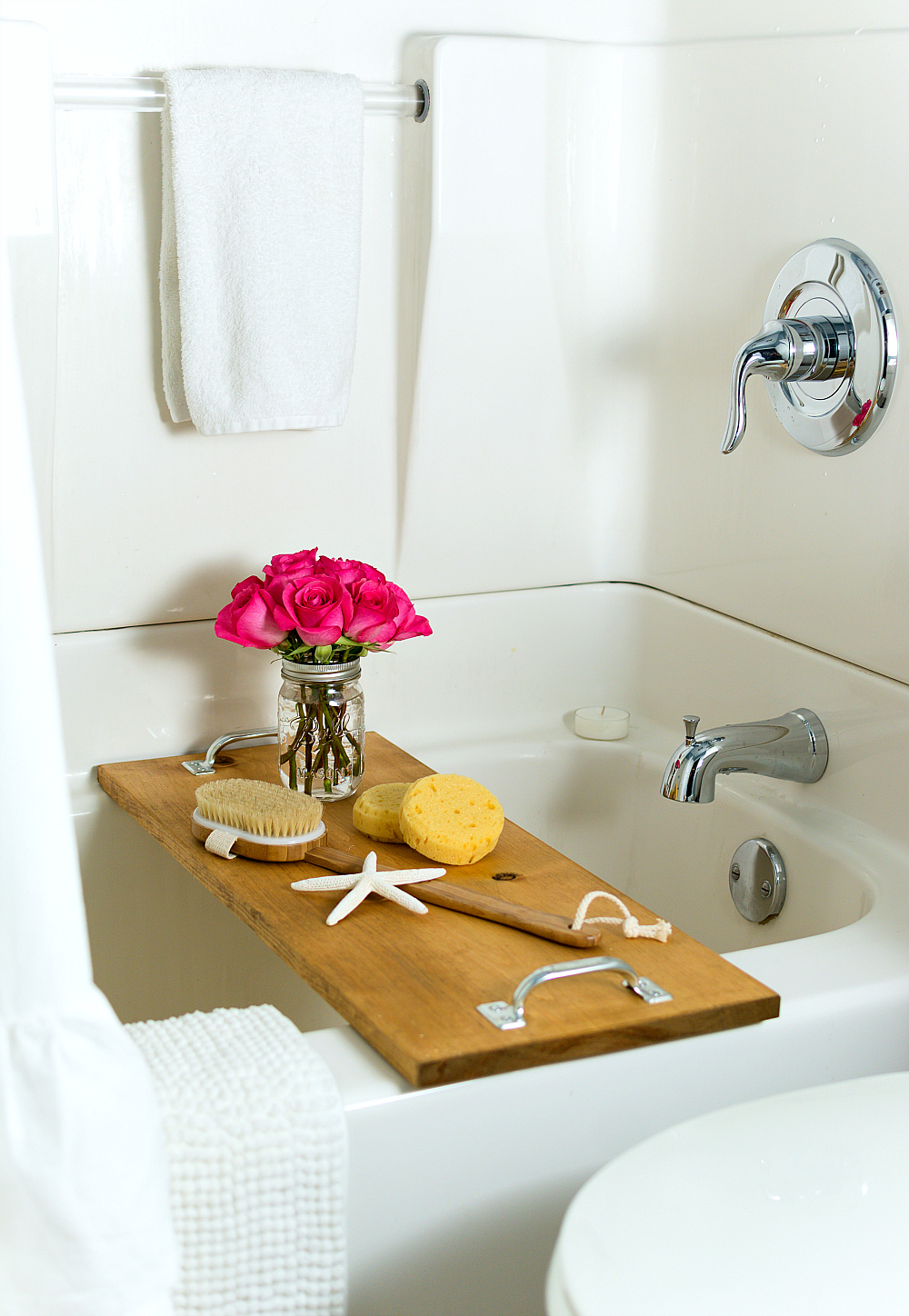 Oh, and I also made this super-easy-to-make bath caddy (click here for tutorial).
You can find the full mini bathroom makeover on Angie's List. Just click here …
You can find the complete article with small bathroom organization and storage solutions by clicking here …
Now if I can just find a sponsor to motivate me to finish up the screen porch and my daughter's room …
hello, IKEA, I'm looking at you! 🙂
Pin It!

You Might Also Like: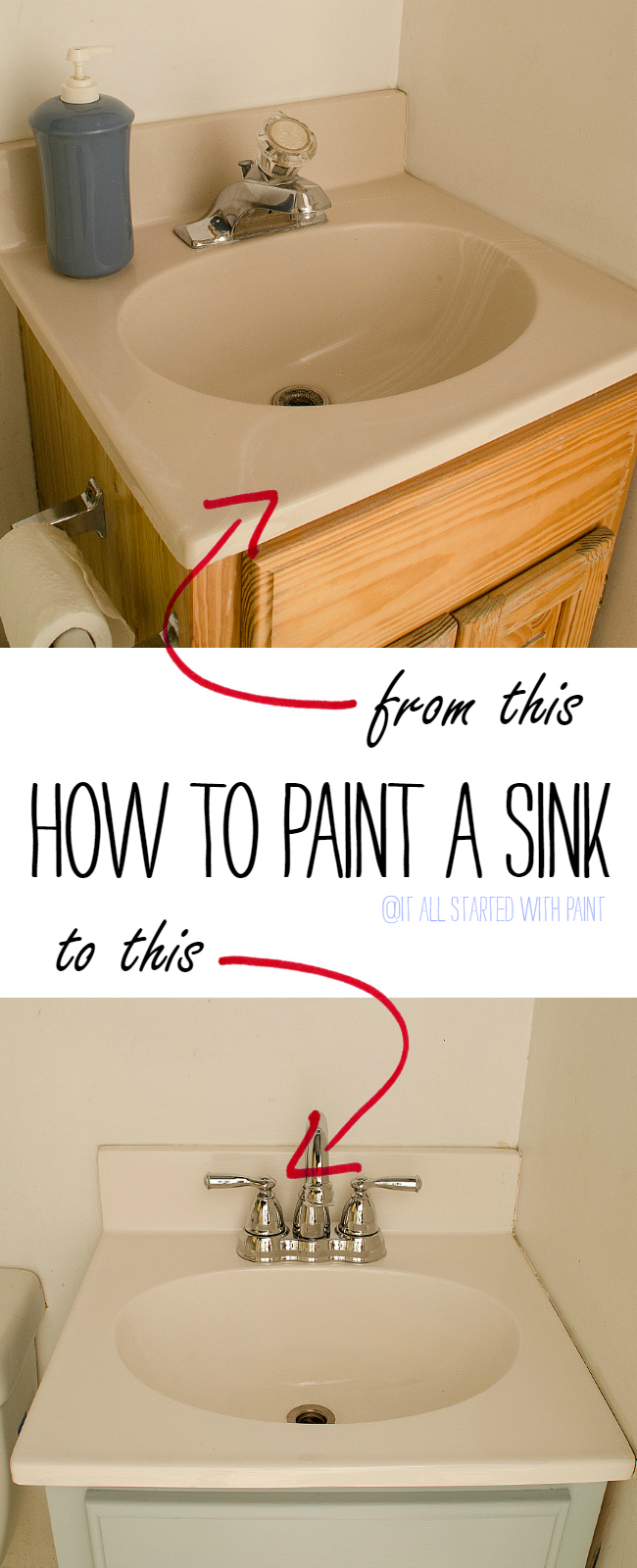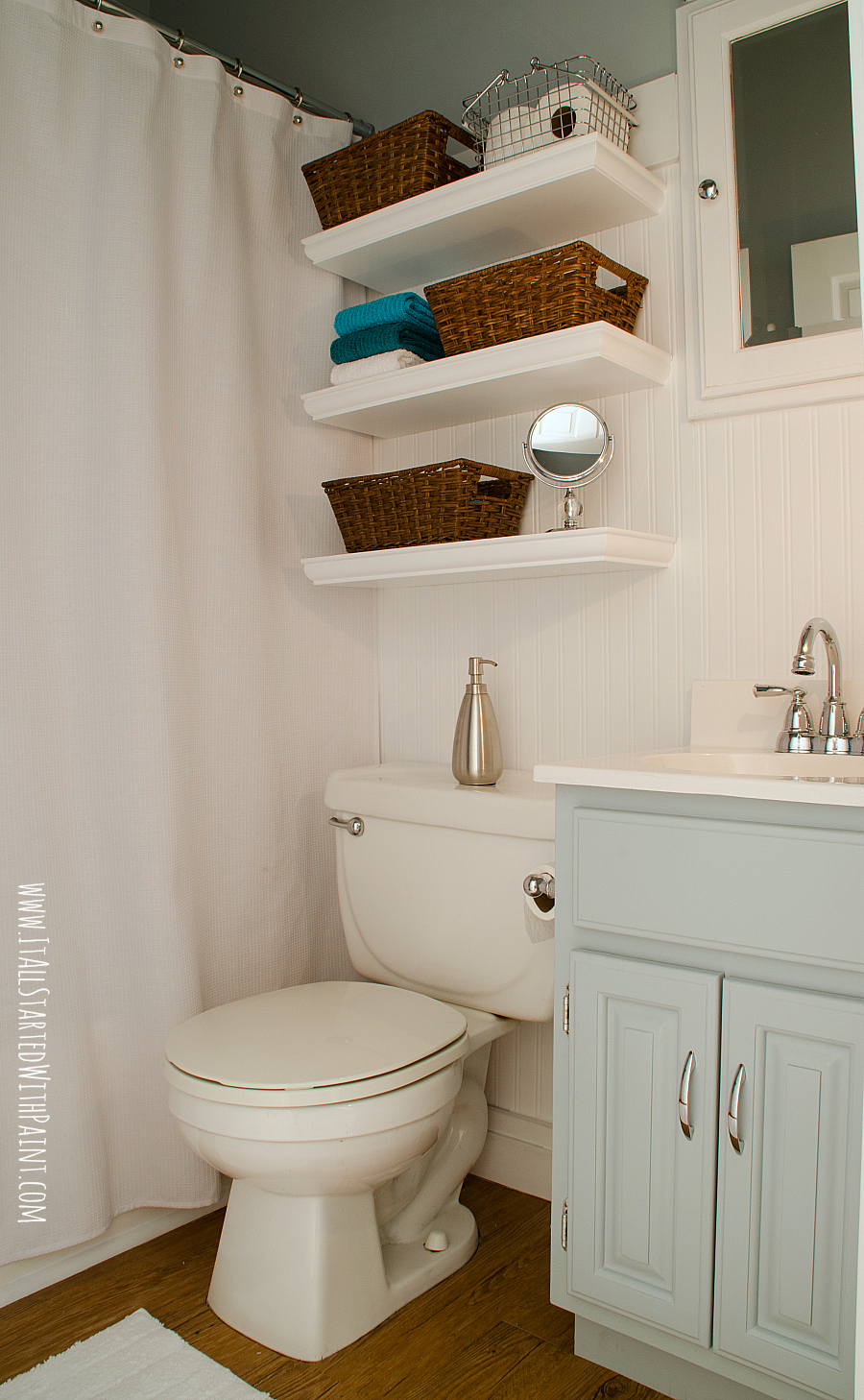 Kid's Bathroom Makeover & Sources