Do you think my "It's a Cinch" project this month has ulterior motives?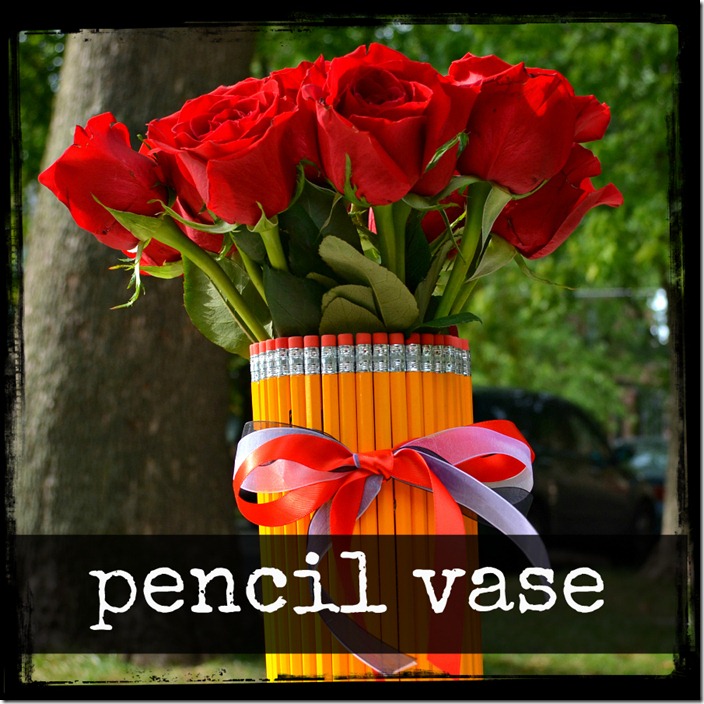 Ulterior motives that would get me and my daughter  … but mostly me … in on good terms with her sixth grade teacher.

Can I share a little secret with you?
I'm a teacher's pet.
Please don't hate me.  It' not like I tried to be a teacher's pet.  Well, at least not at first …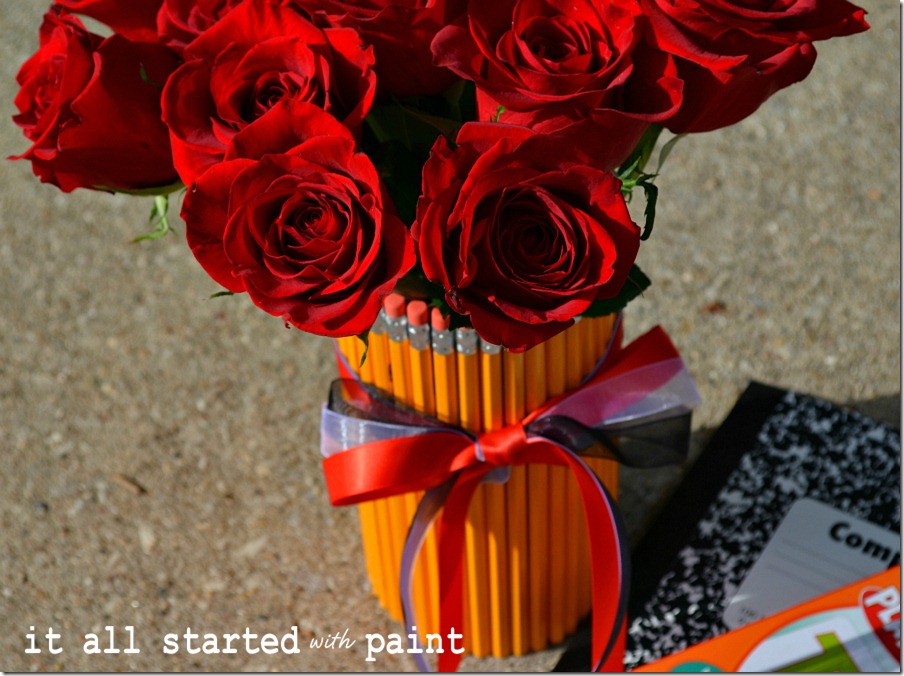 I think it all started out of pity.  Up until high school I was tiny.  Teeny tiny.  Runt of the class tiny.
Oh, and I was blind.  As a bat.  So I wore glasses. Teeny tiny little runt Linda with her big old Coke-bottle-glass-plastic-framed glasses.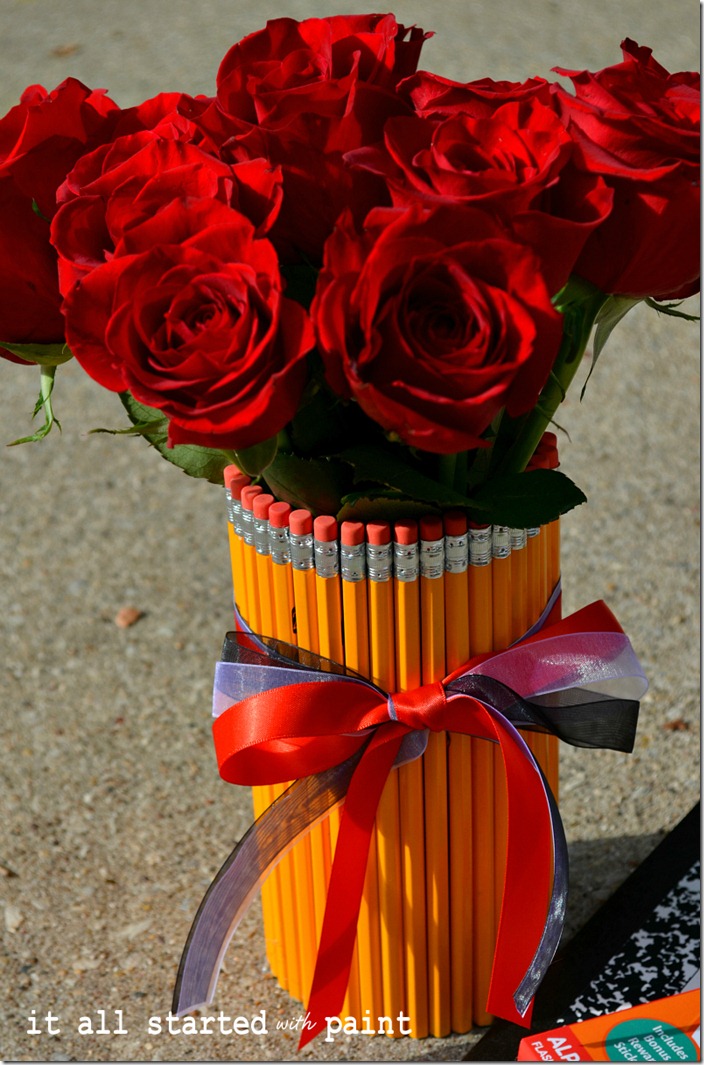 So, much like the runt of the litter, there was an underdog vibe enveloping elementary and junior high school me.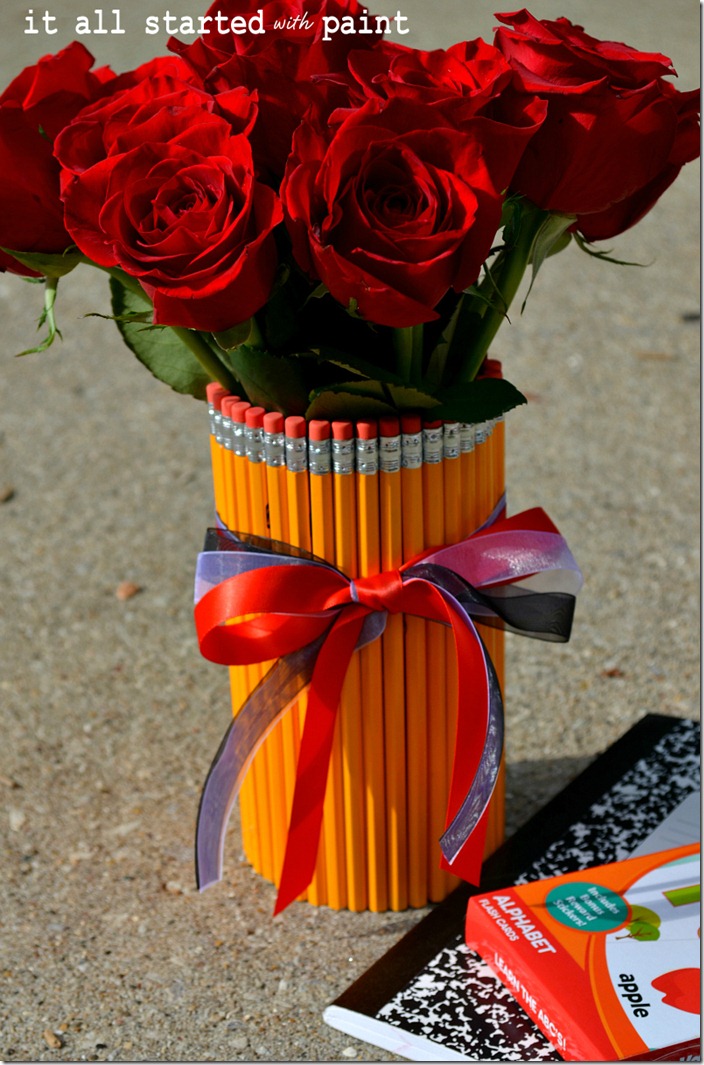 As I grew older … and bigger … I'd become accustomed to my teacher's pet status.  And I wasn't too keen to give it up …
So I added in that straight A thing.  What teacher doesn't like a straight A student?  Especially a straight A student who could do a perfect cartwheel with straight legs and pointed toes?
And when I finally worked up the nerve to speak …
… I was painfully shy in my early years …
… it turned out I had a sense of humor too.
Straight A's. Straight cartwheel legs. Straight man. Or would it be woman? Okay, more like girl …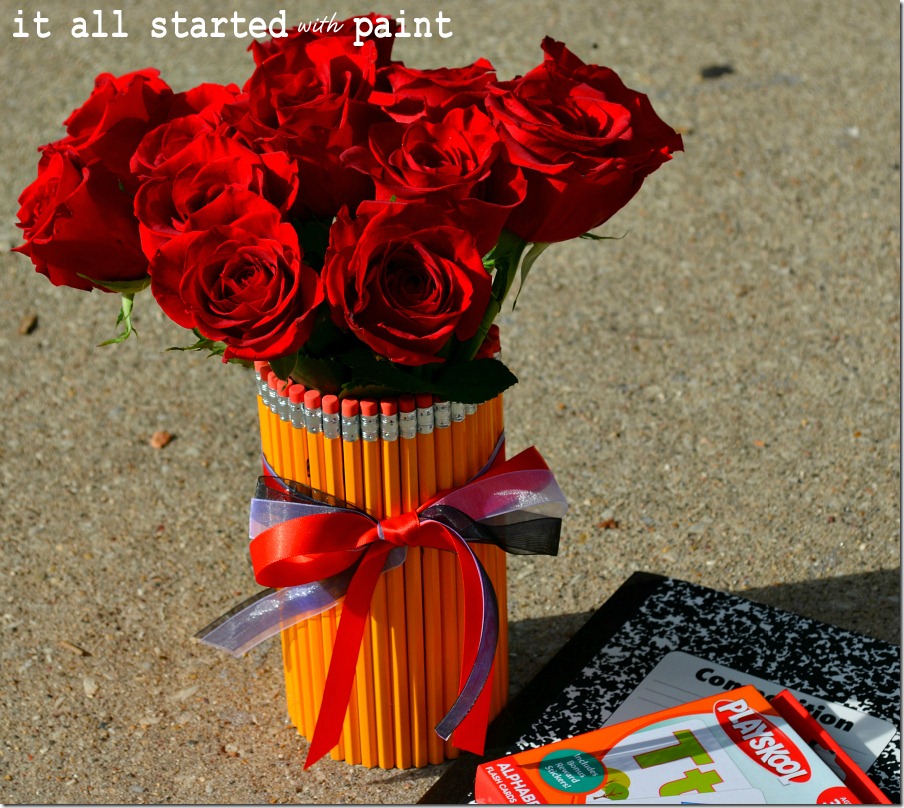 I mean what teacher wouldn't find me irresistible?
So now I'll share a little secret with you …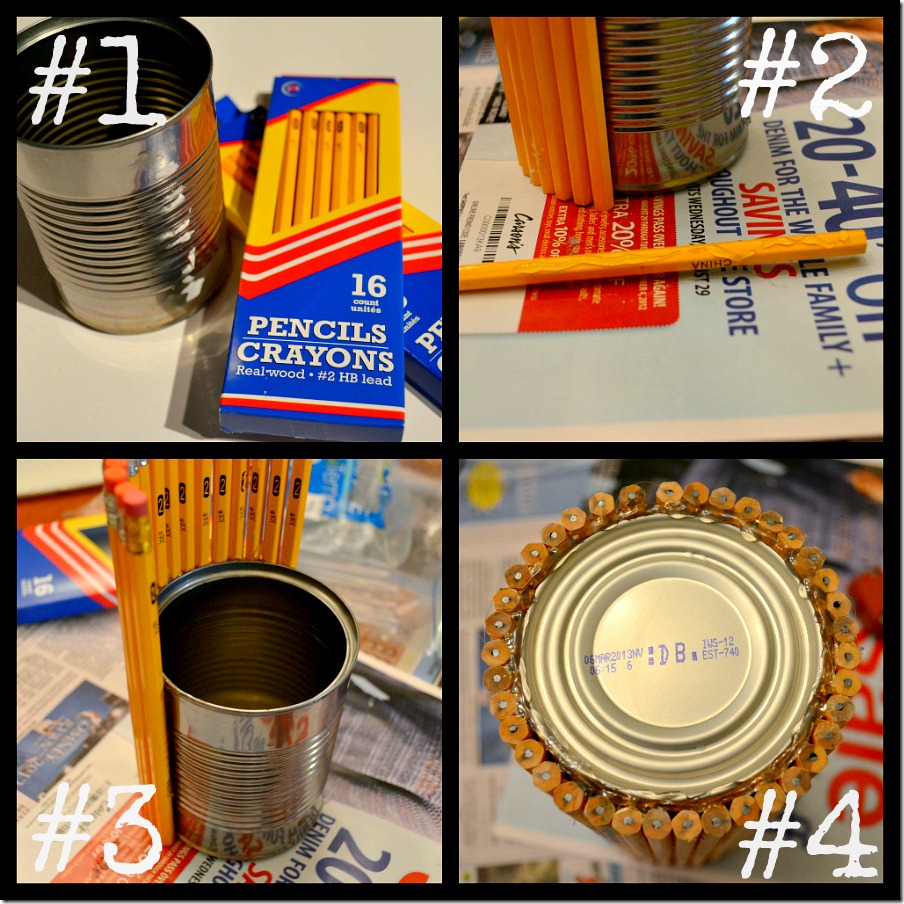 … a seriously easy brown-nose-worthy teachers-pet-guaranteed pencil vase.
All you need are dollar store pencils.  A soup can.  And a glue gun.  Oh, and for step #4, I put a bead of glue around the pencils along the bottom of the can …
… just a little A+ tip from a straight A student to give those pencils a bit more staying power.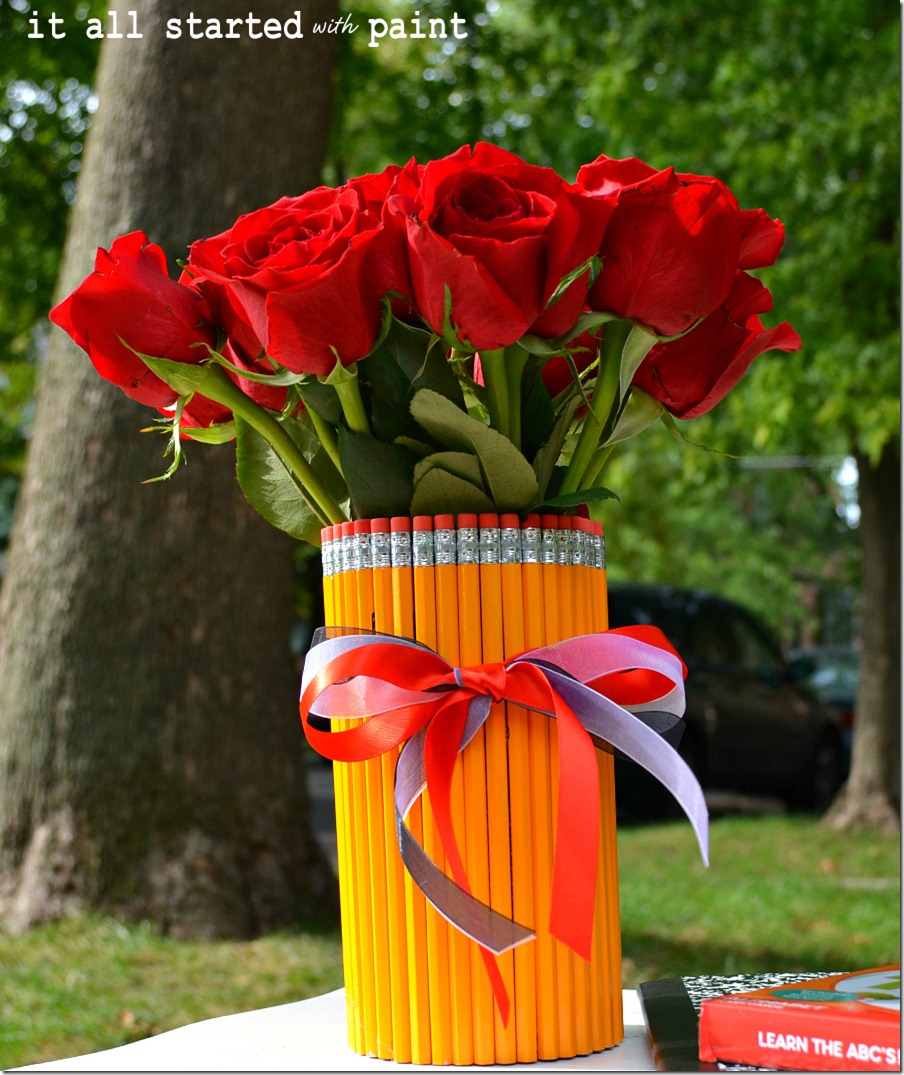 My daughter loved it and happily presented it to her teacher on the first day of school last Tuesday …
… she (and I) are so in …
My son, on the other hand, remarked "hey, that would come in handy if I had a large circle I needed to erase."
Yeah, that kind of snark will not win him teacher's pet status …
… though it did crack up his not-quite-so-straight-laced mom.
* * * * * * * * * * * * * * * * * * * * * * * * * * * * * * * * * * * * * * * * * * * * * * * * * * * *
Once again, I'm not cinching alone.  Be sure to check out my blog friend's amazing easy peasy projects too …
Just click on the photos to be cyber-lined to fabulousness …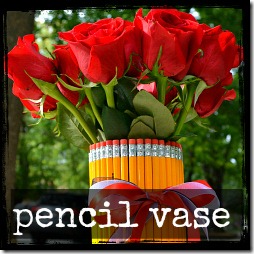 P.S.  As I schedule this post I'm still uncertain about the fate of the school day in Chicago tomorrow morning …  I'm thinking the teachers will be walking the picket line …
Sharing:
* Between Naps on The Porch *  Today's Creative Blog *  Home Stories A 2 Z *  My Uncommon Slice of Suburbia *  A Bowl Full of Lemons *  Savvy Southern Style *  The 36th Avenue *  The House of Hepworths *  Funky Junk Interiors *