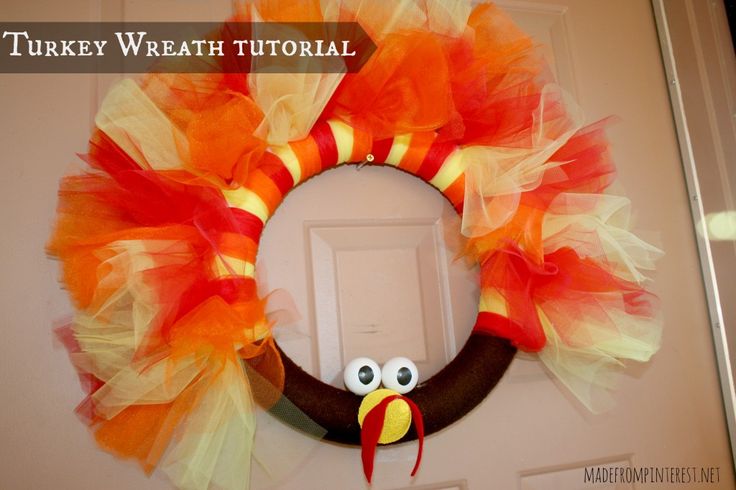 Okay, I've got a new gig …
No, no.  Not another blog.  Two is enough.  But when the amazing sisters at Made From Pinterest invited me to be a monthly contributor on their blog, how could I refuse?
I mean, I love Pinterest.  I love making things from Pinterest.  It was a no brainer.  And if you want to see what I loved on Pinterest that I recreated, you'll need to go to Made From Pinterest and check out my guest post …
In the meanwhile, the lovely sisters from Made From Pinterest are sharing a fun Thanksgiving craft here for you today …
Hello dear followers of It All Started with Paint! We are three sisters who blog over at MadeFromPinterest and we are so excited to be guest posting for Linda today. On our blog we create the items that we pin from Pinterest and then let you know if that pin "Rocked" or if it "Flopped!" Stop on by and see us sometime!! You'll find lots of great ideas for recipes, crafts, DIY and home organization!
But now I must confess.
I LOVE Halloween! I love the decorations, the colors and the costumes etc. I go all out and every year put on a Halloween dinner for my family complete with the grossest food that I can find.
However the truth is, as soon as Halloween is over, I start listening to Christmas music.
But that's not my confession. My confession is that Thanksgiving is not one of my favorite holidays. No special reason, I just don't get all that excited about it.
When I was growing up though, I used to get very excited about Thanksgiving. I lived in the era before VHS, DVD or BluRay and if we wanted to watch a movie, we had to wait until it came on TV. (No smart remarks here!)
And I used to love watching "The Wizard of Oz". But "The Wizard of Oz" only came on one day a year. The day after Thanksgiving. I remember looking forward to it all year long.
However I did get excited about decorating for Thanksgiving when I pinned this Turkey Wreath that Baby Rabies created! Isn't this little guy adorable? I put this together in one afternoon so not a lot of time is required but the results are eye-catching!
To find out how to make this adorable wreath, visit Baby Rabies.  Just click here …
Thanks so much Linda for letting us hang out on your blog today! Hope everyone has a great Thanksgiving!
You can also find us on Pinterest │ Facebook │ Twitter │ Instagram │ StumbleUpon │ Hometalk