The Painted Sink: Where Is It Now? – How To Paint a Sink.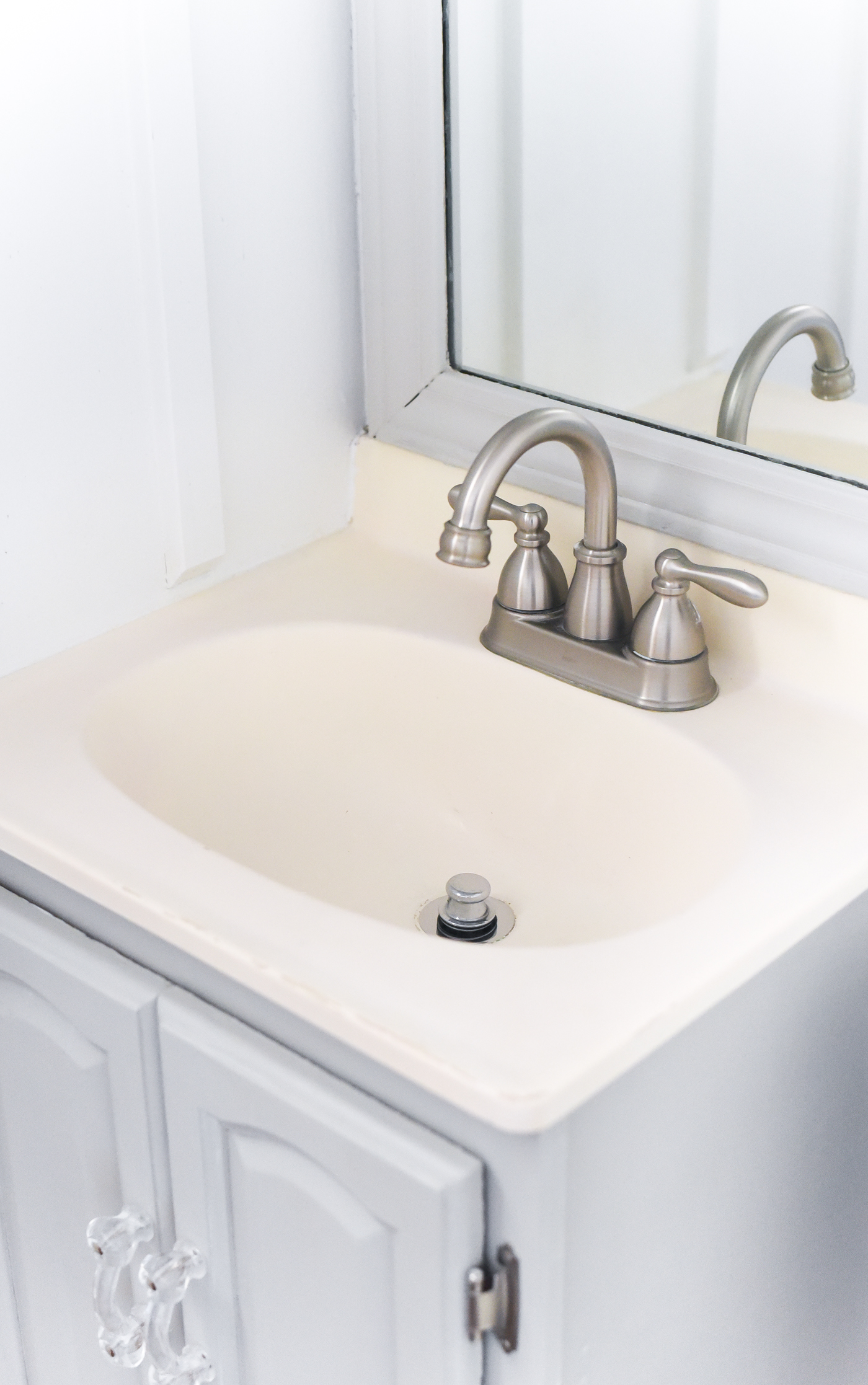 You may recall I painted a couple of bathroom sinks in my home over the years …
and here in the powder room in early 2011.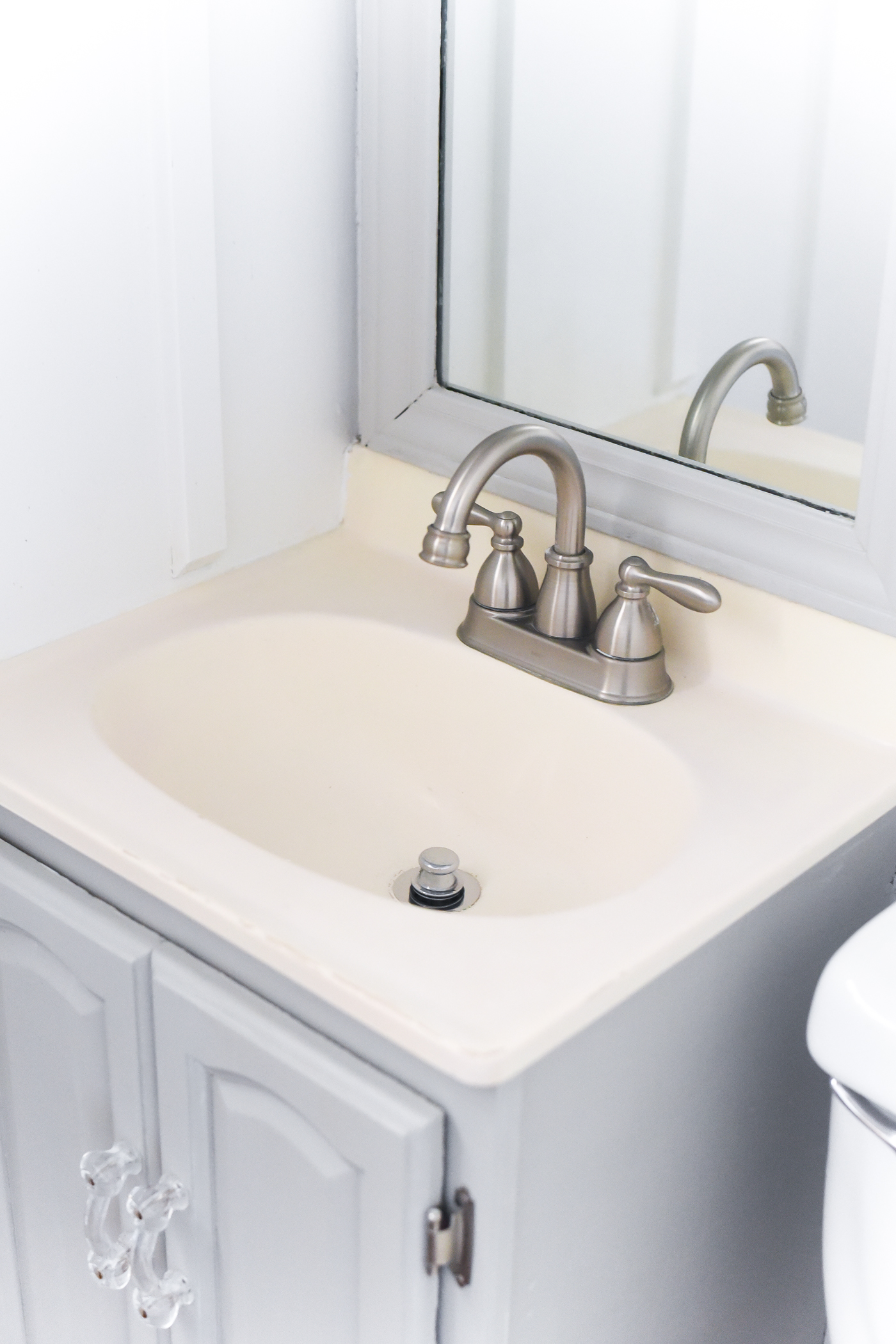 I'm often asked how the sink has held up over the years.
And let me tell you: Here in the powder room, it's held up pretty well. Especially since I painted this sink close to eight years ago, and I'm 99.99% sure the paint-the-sink product box stressed this should not be intended as a long term solution.
I'm 99.99% sure the shelf life should be closer to five years or so.
You know, temporary. A temporary solution to mask the ugly until you get around to a permanent solution.
But guess what? There will be no permanent solution. In our Chicago neighborhood, our home is considered a tear down. Which leaves me with 00.00% motivation to invest in anything that I can't take with me. So my only option is to live with some nicks and knacks.
That's okay. I can live with that. 🙂
Shall we take a closer look?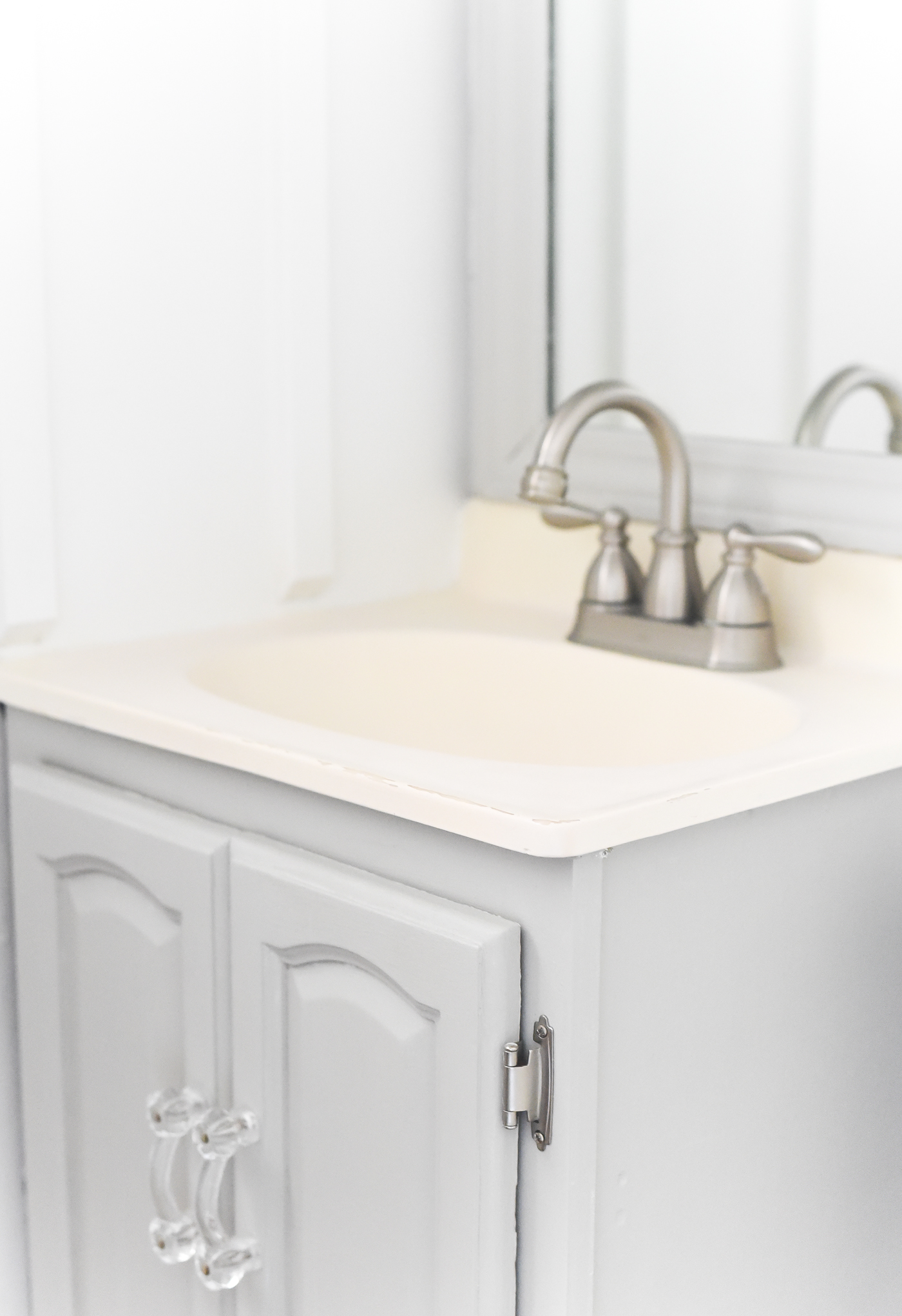 You can see some scuffing along the edges.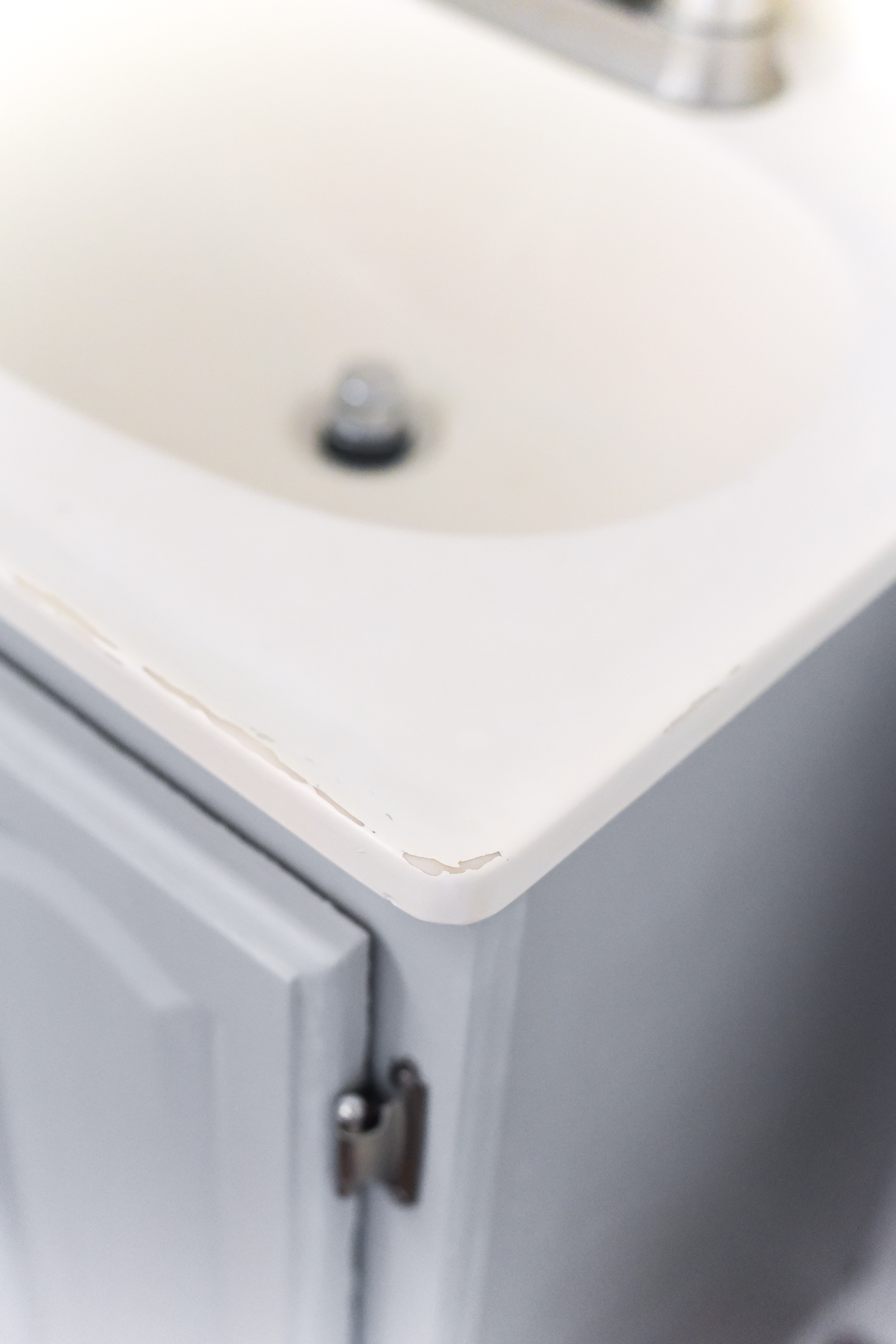 Here's a closer look. You can see how the paint is being peeled back, exposing the ugly fiber glass underneath.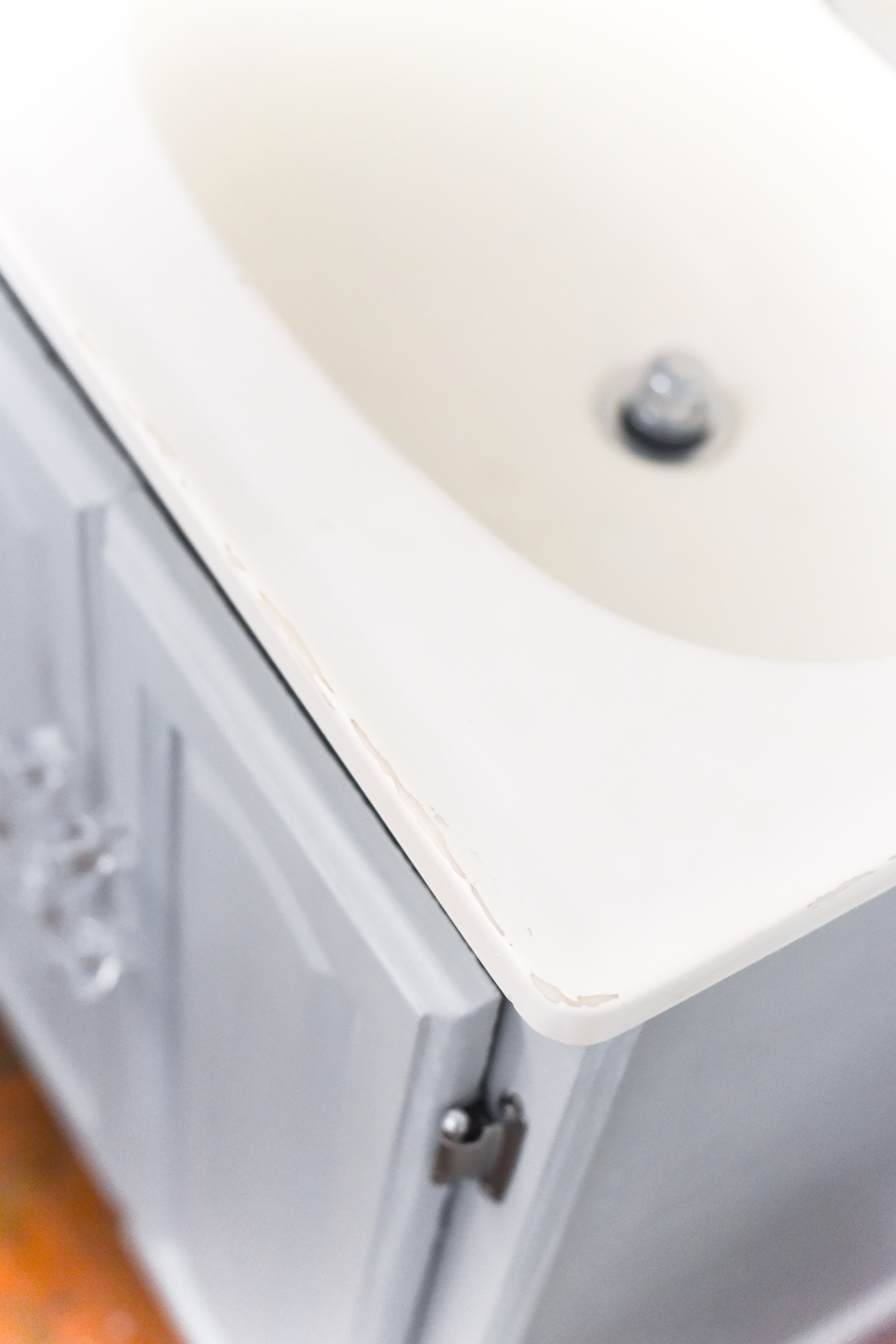 The drain has taken a bit of a beating too …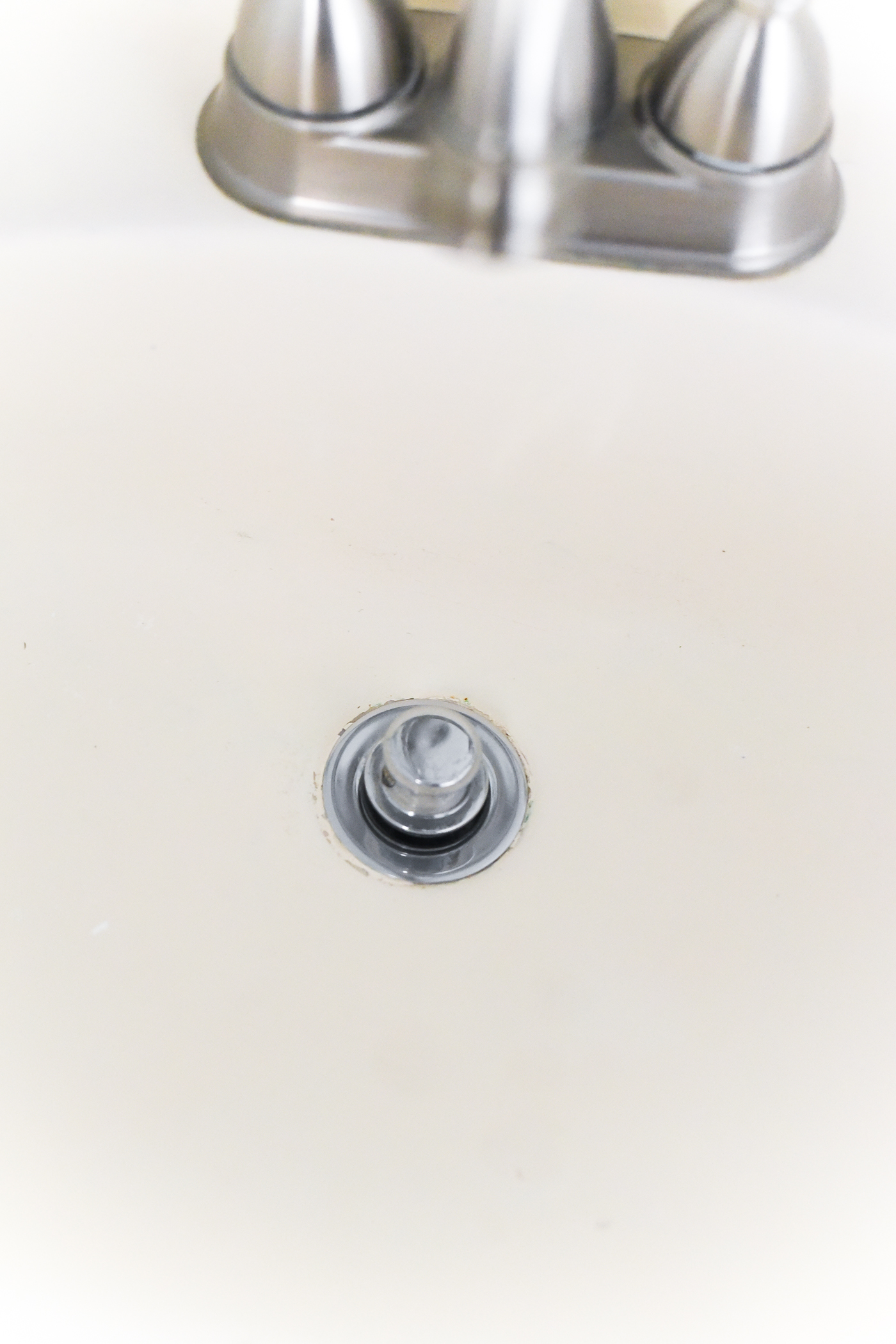 And finally, there are a few nicks here and there …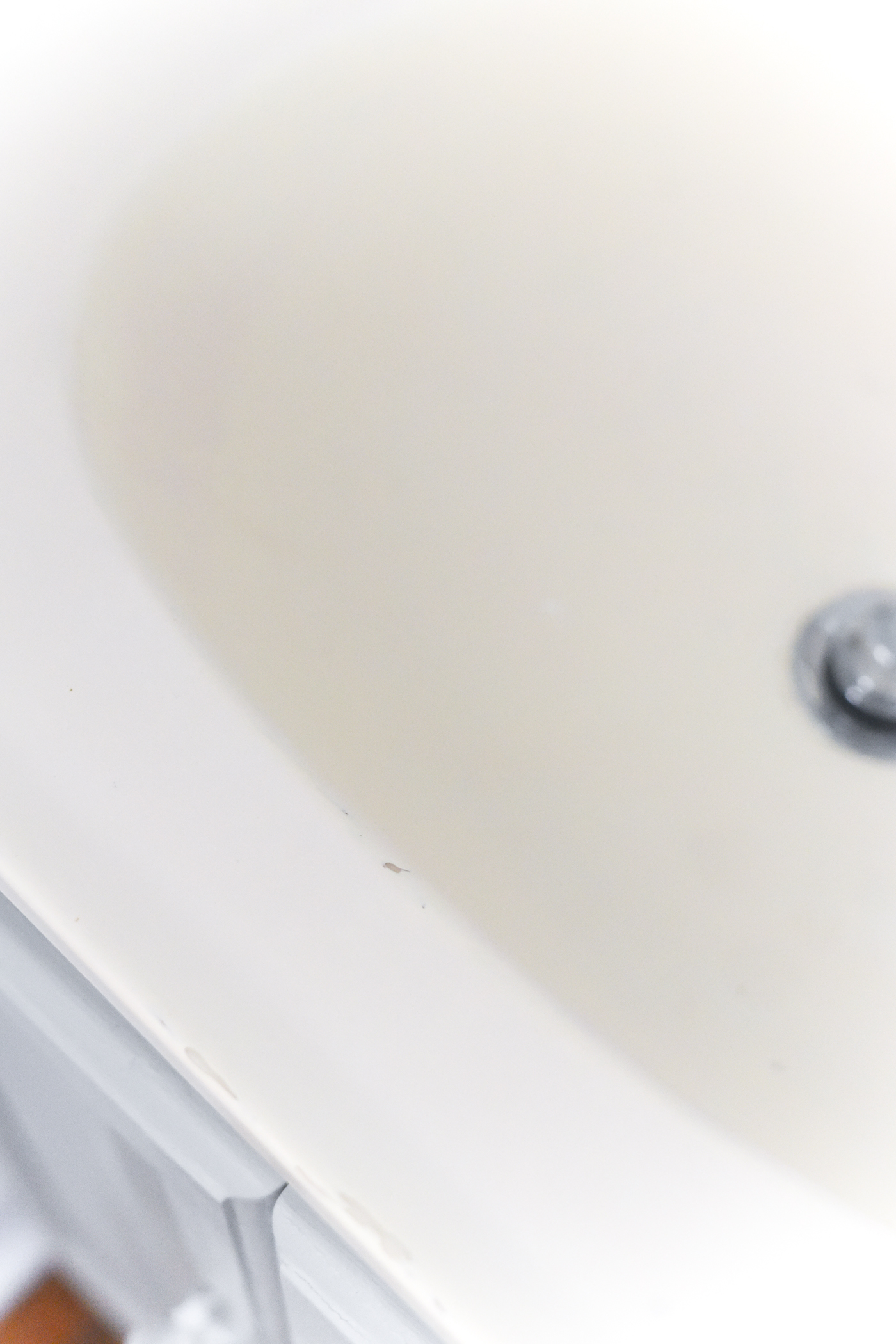 Oh, and the color has yellowed a bit over the years.
And with all that …
at the end of the day it's still a whole lot better than the faux fiber glass biege/orangy builder grade sink that was all the rage in the 90's.
Just kidding.
Faux fiber glass beige/orangy builder grade sinks were never a rage. At any time in the history of the U.S. Or the history of the world, for that matter. Just a cheap option in the world of builder grade flipping.
Which has me thinking: exactly who are these builder grade designers that thought a faux fiber glass beige/orangy sink is just what a homeowner would want?
Maybe it's not an upgrade in builder grade materials we need. More like an upgrade in builder grade designers. 😉