The Pandemic Road Trip – Four States, Three Days.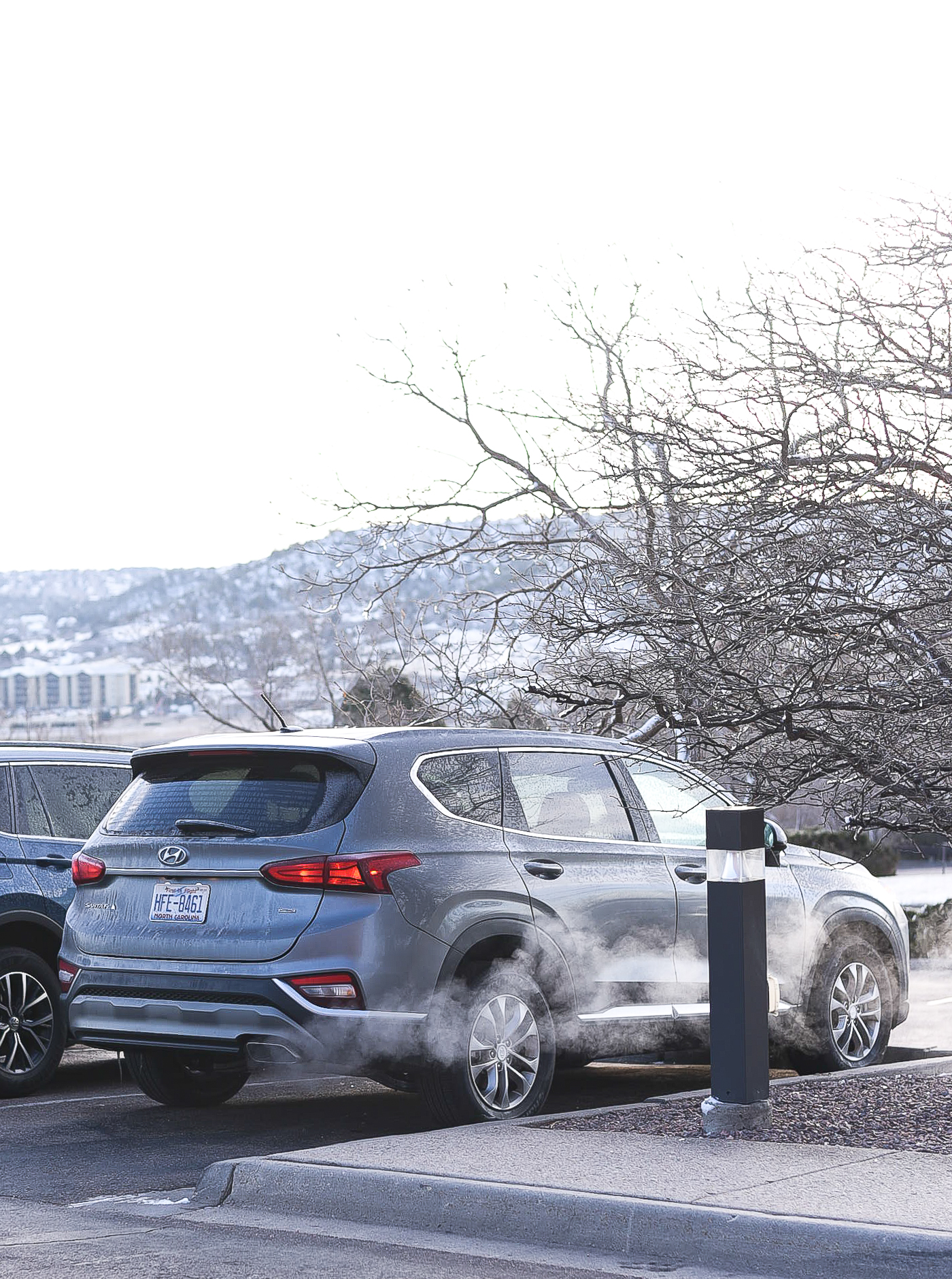 Remember last week when I shared that 2020 and I weren't exactly seeing eye-to-eye?
And remember how I left you with a cliff hanger about how the end of March has given me yet a new surprise ending?
Surprise!
It's the pandemic road trip.
Those of you who visit here frequently may know that my daughter started her freshman year of college in the fall.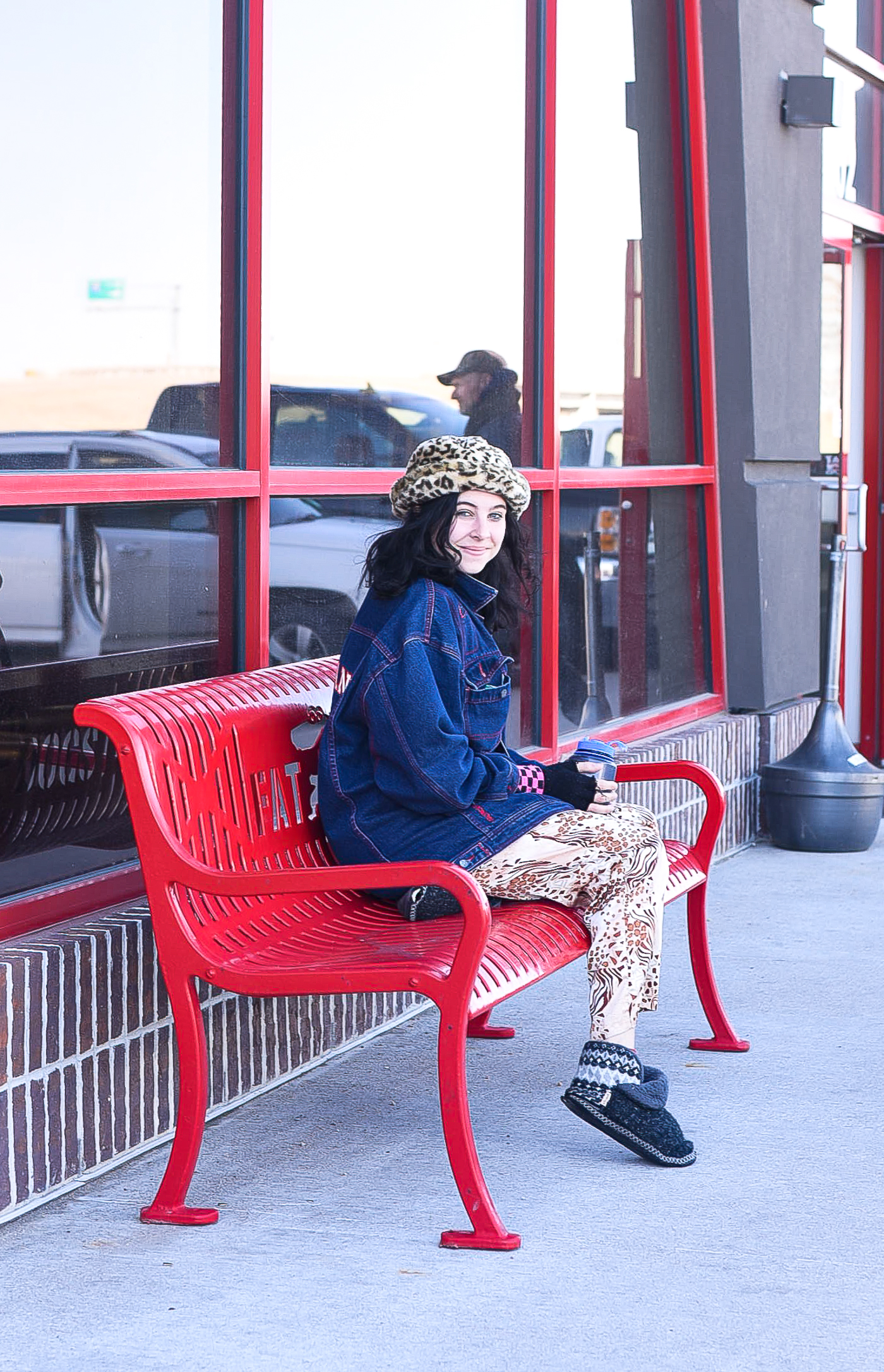 You see where this is going, right?
Her school really did try to hold out and not close campus completely. Plan A started with remote learning, but students could stay in the dorms. And had access to the library. Meals were a little trickier. No more self serve turned into no more than X number of kids in the cafeteria at one time to no more eating in the cafeteria.
But then …
on the evening of March 17 we were informed campus was closing. And students needed to be moved out by Monday, March 23.
Gulp!
So now I need to fess up about my lack of long-term planning.
You see, I hadn't yet figured out how I was going to get my daughter home at the end of the semester.
We all flew out to move her in, rented a car in Denver and then did a big shop at Target for all her essentials (sheets, comforters, blankets, towels, lamps, fans, bean bag chair, etc. etc.).
I hadn't quite figured out how to get her home at year's end.
I was toying with (a) finding a storage space to rent or (b) boxing up as much as we could and shipping it home via UPS.
I hadn't even considered (c) driving.
And then the pandemic hit the fan. I had to make a quick decision. I opted to fly one way to Denver (the ticket was $31!) and renting a car. We would pandemic road trip it home to Illinois through Colorado, Nebraska, and Iowa.
A modified (c).
I decided to stretch the trip over three days. I had never driven for more than four hours straight at a time, so I was concerned. Plus March weather is unpredictable in the Midwest. And finally, I wanted to pre-book hotel rooms to make sure we stayed in safe, populated areas. I opted for 6+ hours day one, 6+ hours days two, and 4 hours on day three.
At the risk of TMI, my daughter and I are bladder challenged. So we were pleasantly surprised that we made it a full three hours before our first bathroom break stop!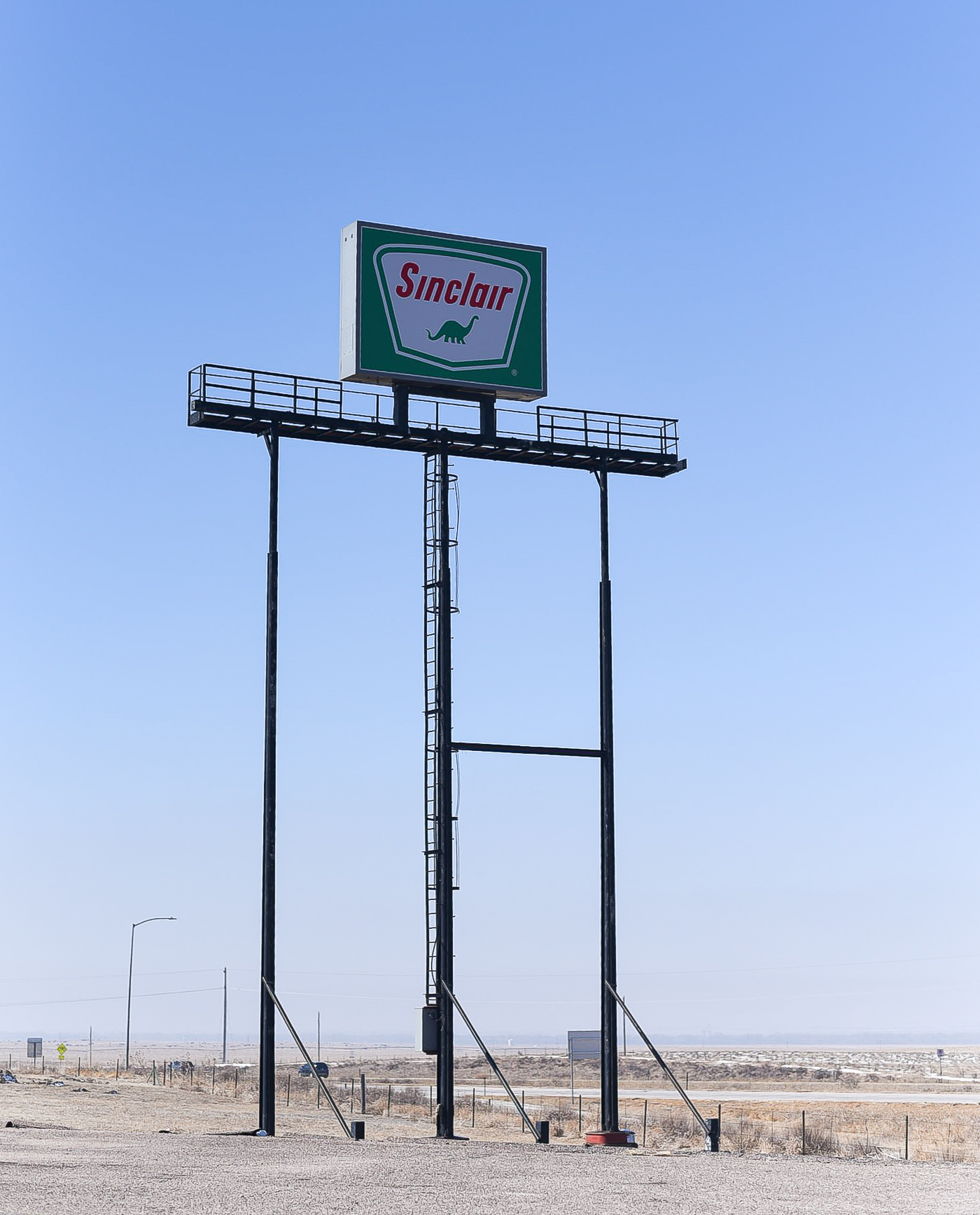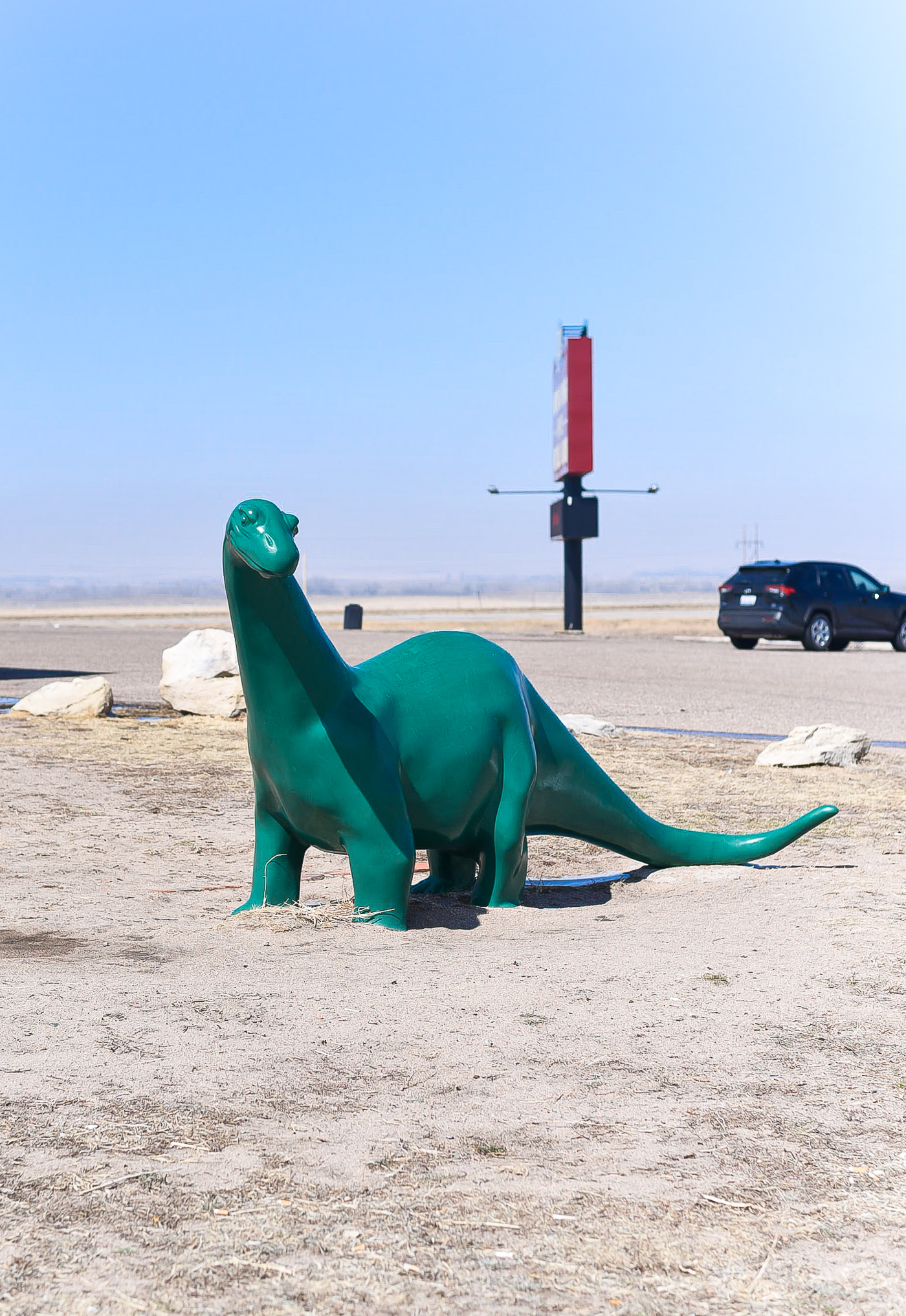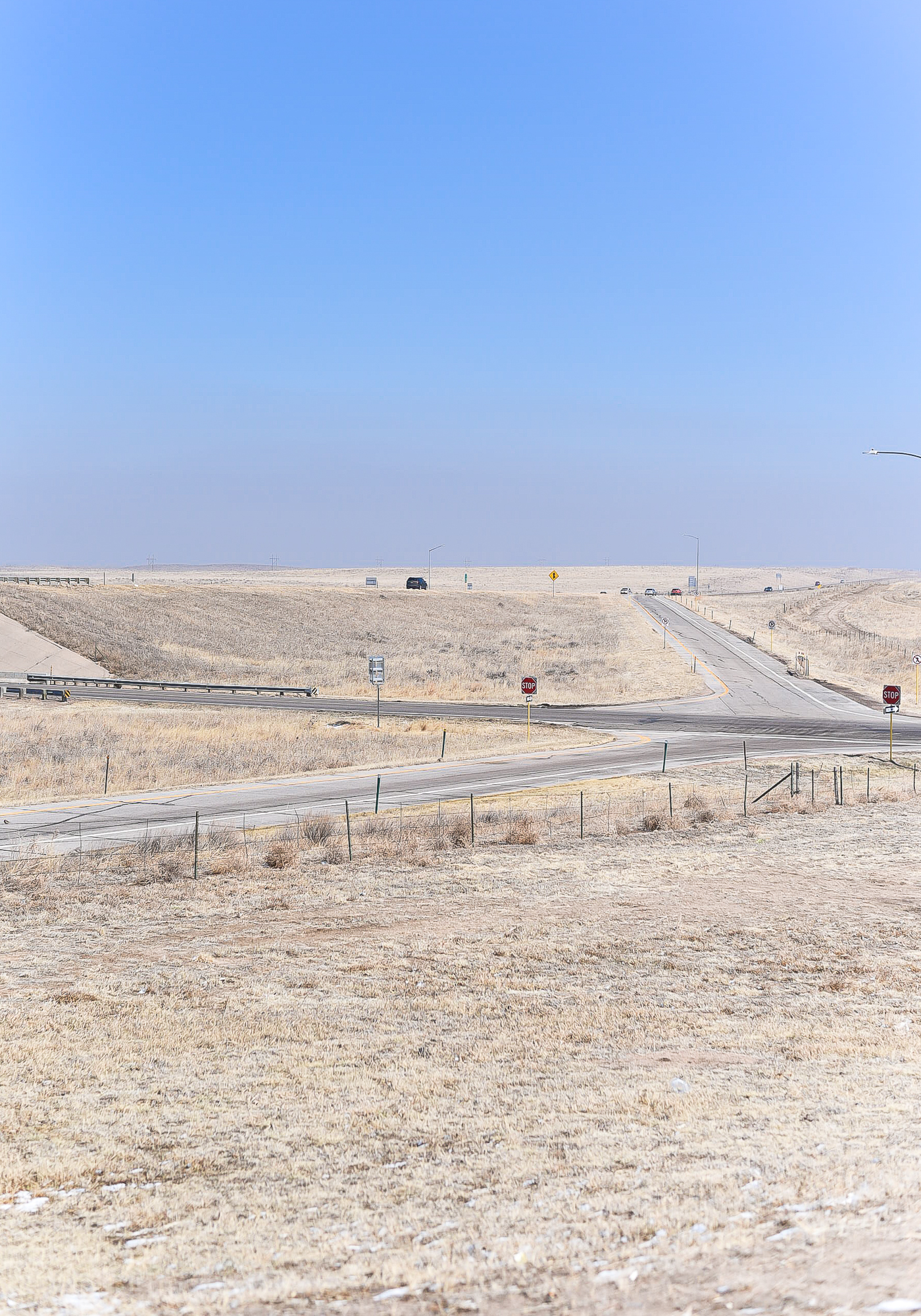 Mike tells me that Sinclair gas stations hold nostalgia for him. I had never heard of them … but then again, I grew up on the east coast.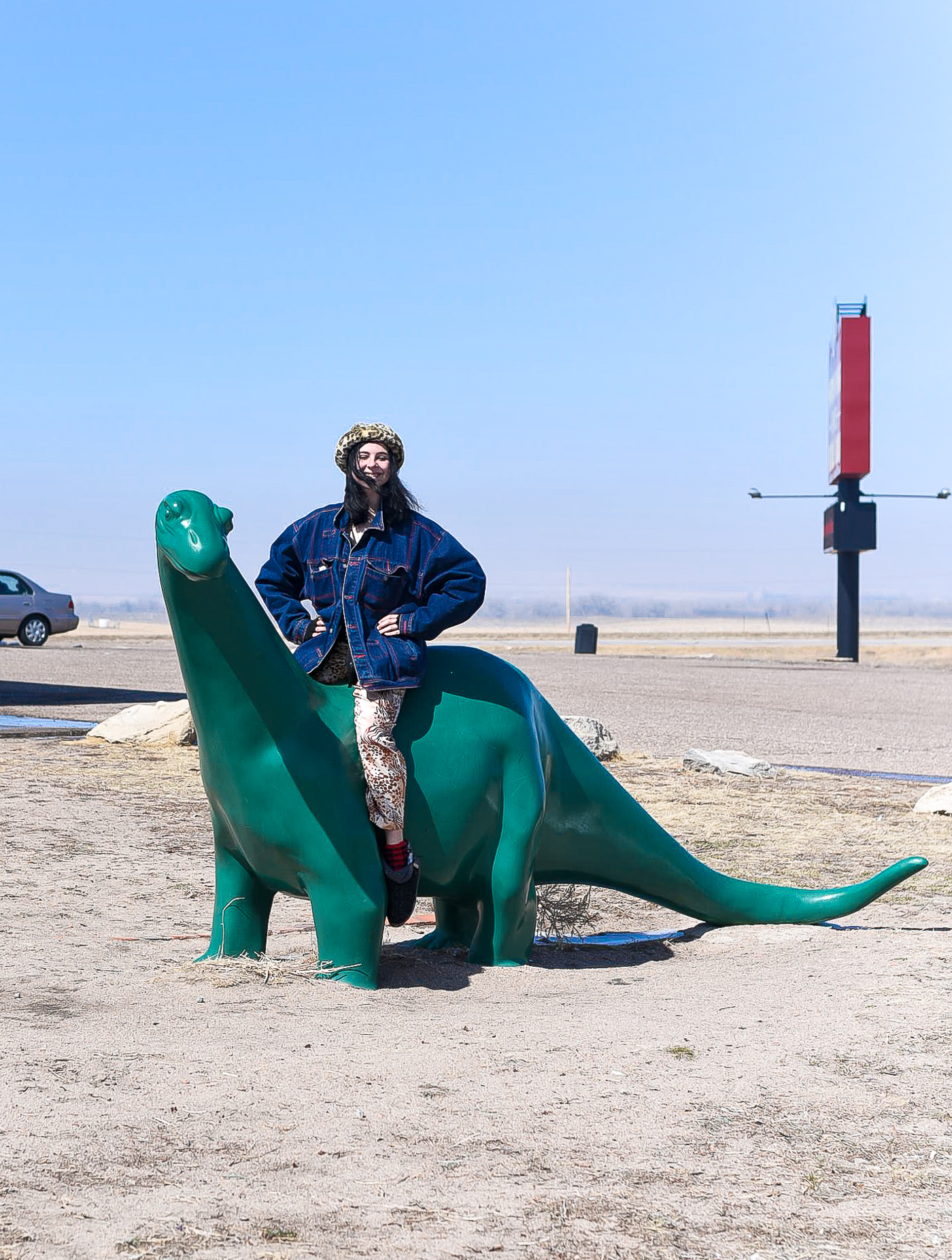 I discovered at another Sinclair station that you should not climb on the dinosaur.
Our bad.
Also, across the trip, the rest stops along route 80 in Nebraska and Iowa continue to allow self serve for beverages, food, slushies, etc. Needless to say, lots of hand scrubbing took place at each stop.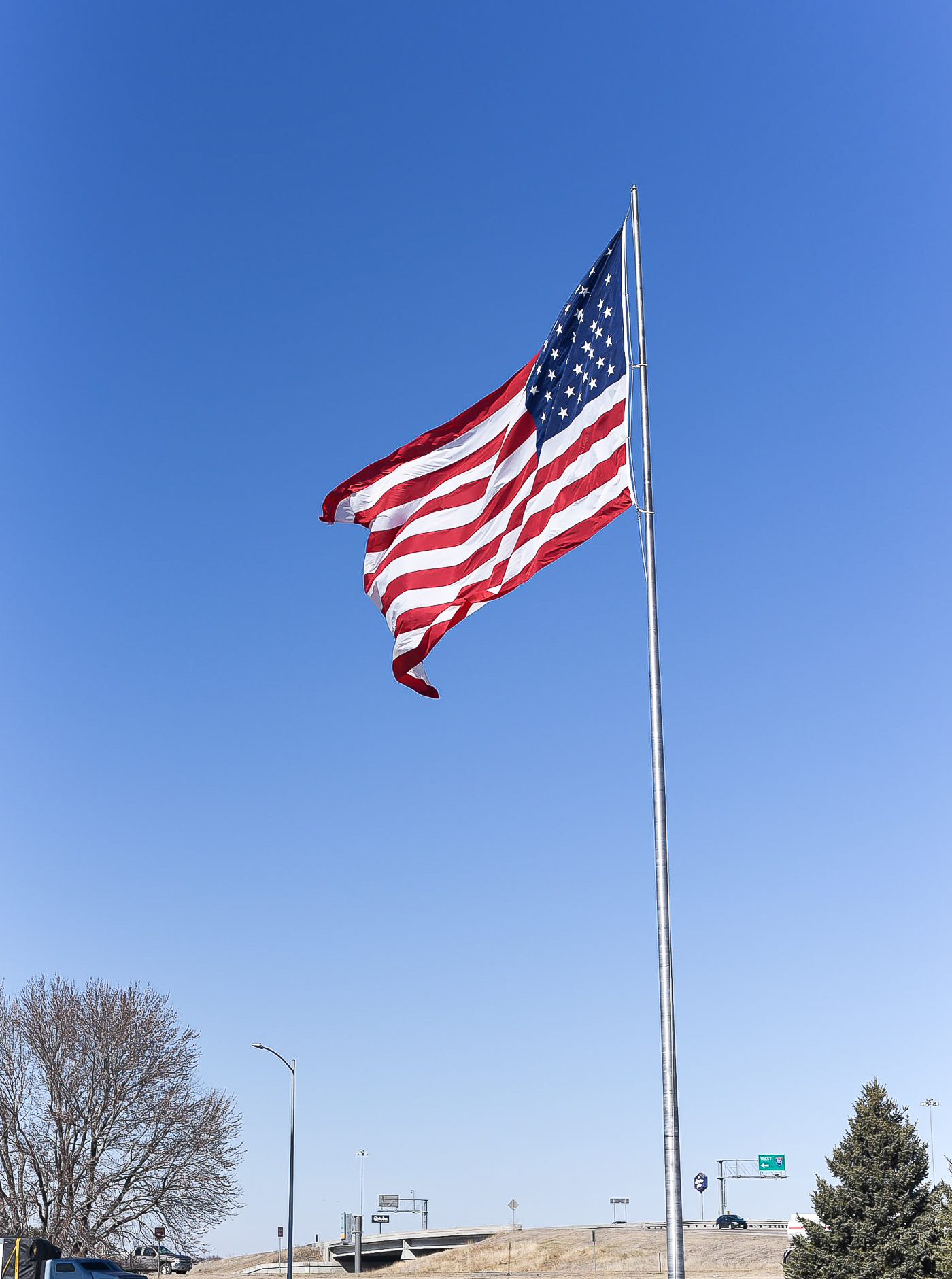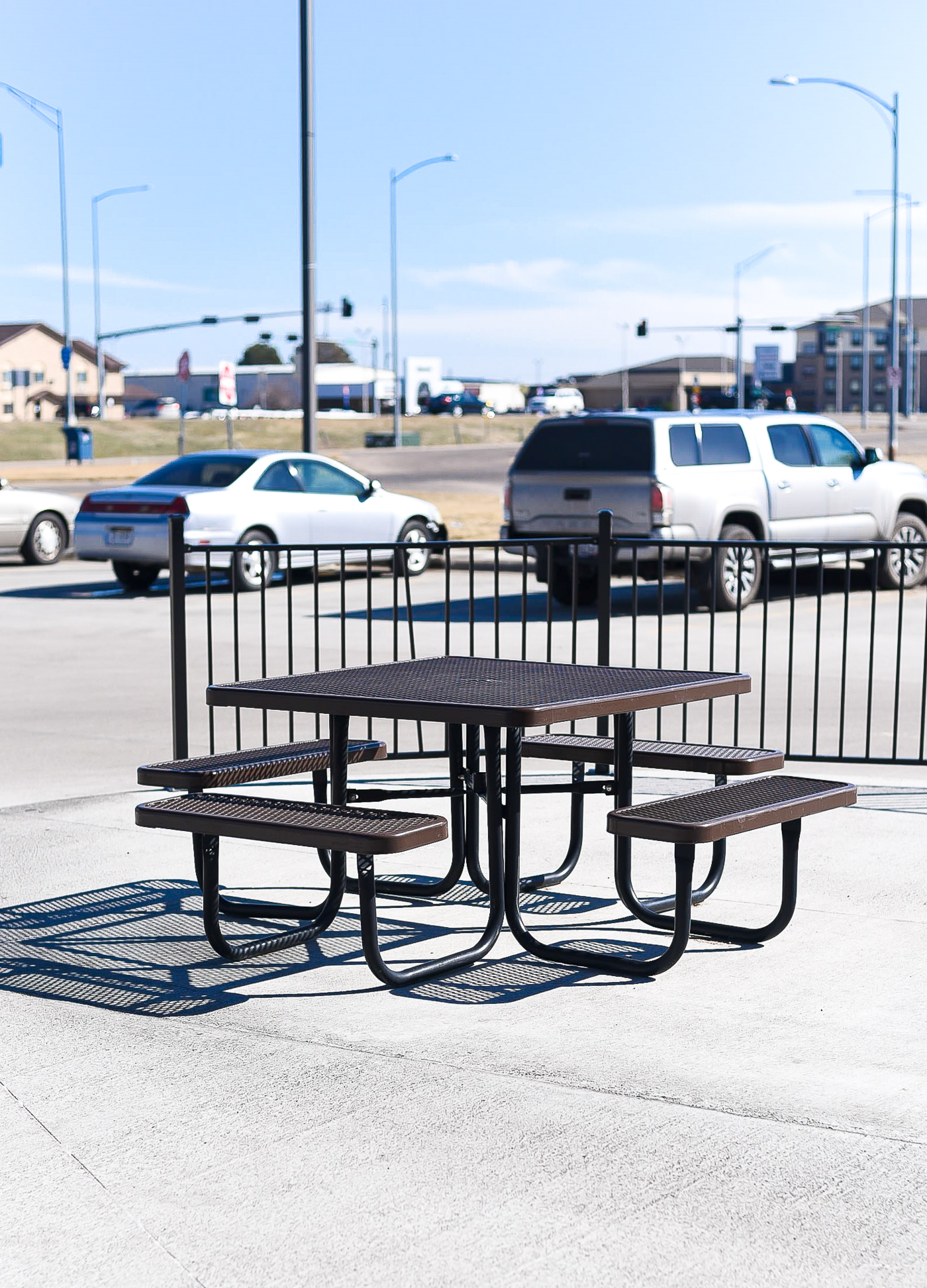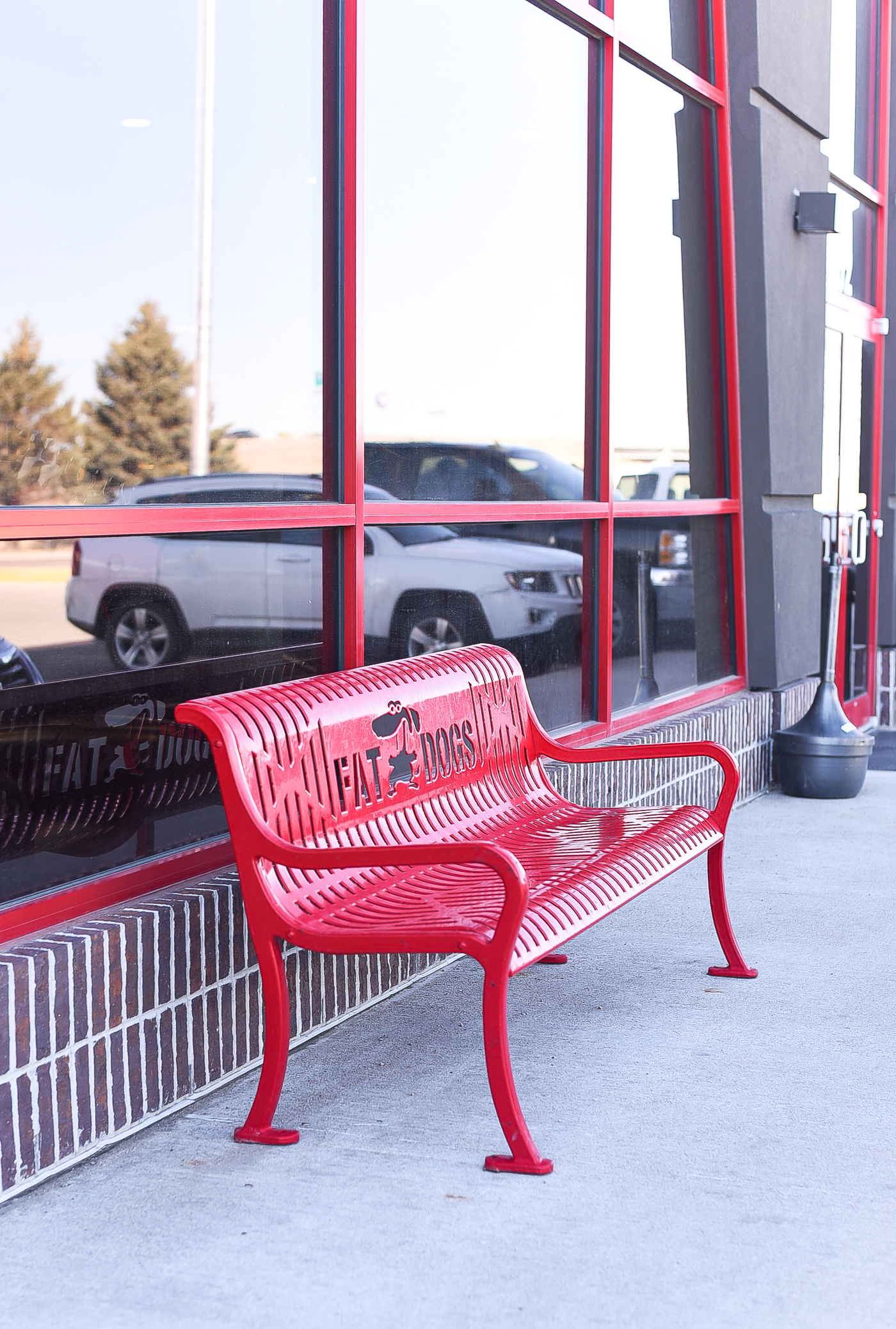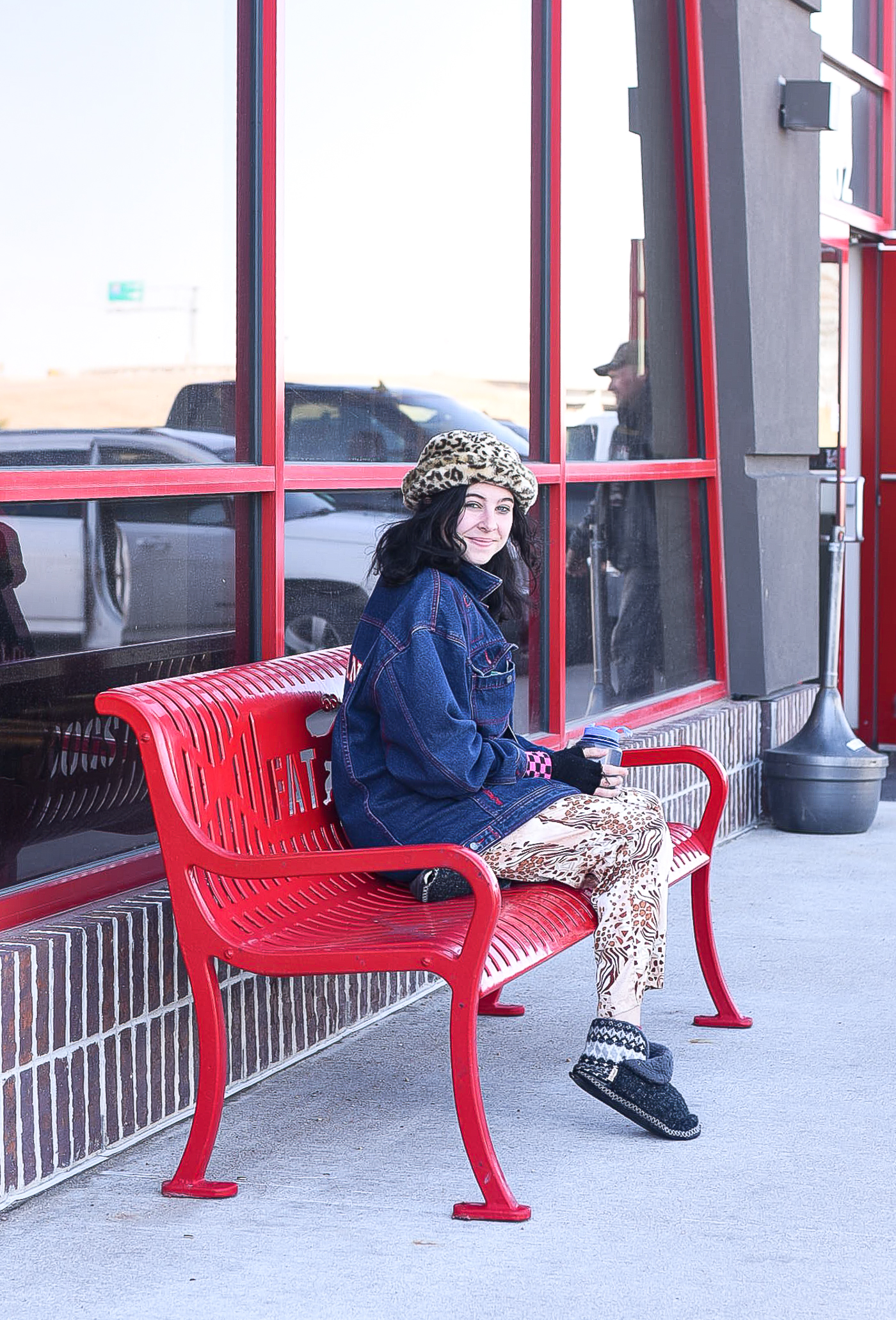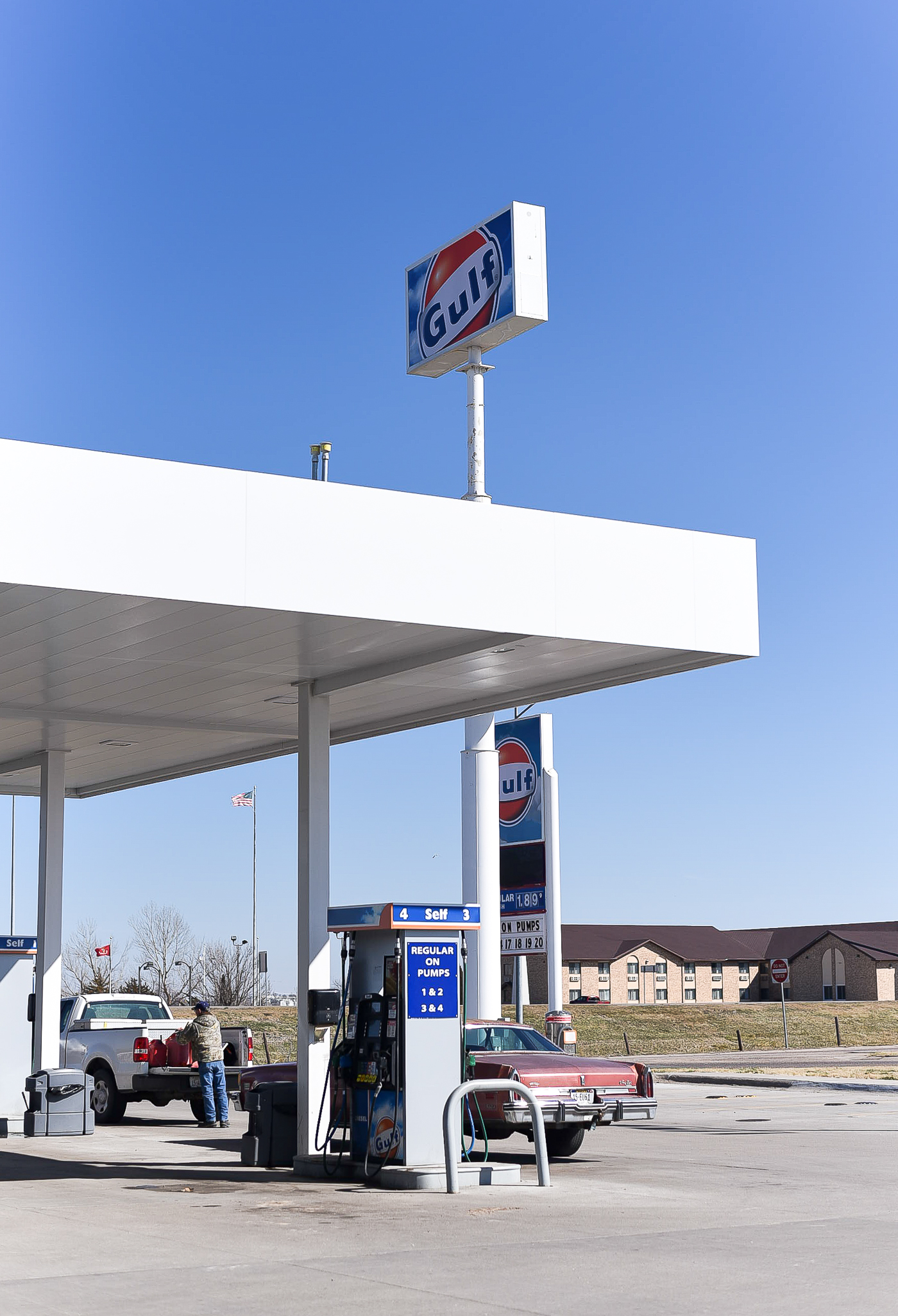 Our first overnight was in Kearney, Nebraska where we had an opportunity to stop by "The Bricks" …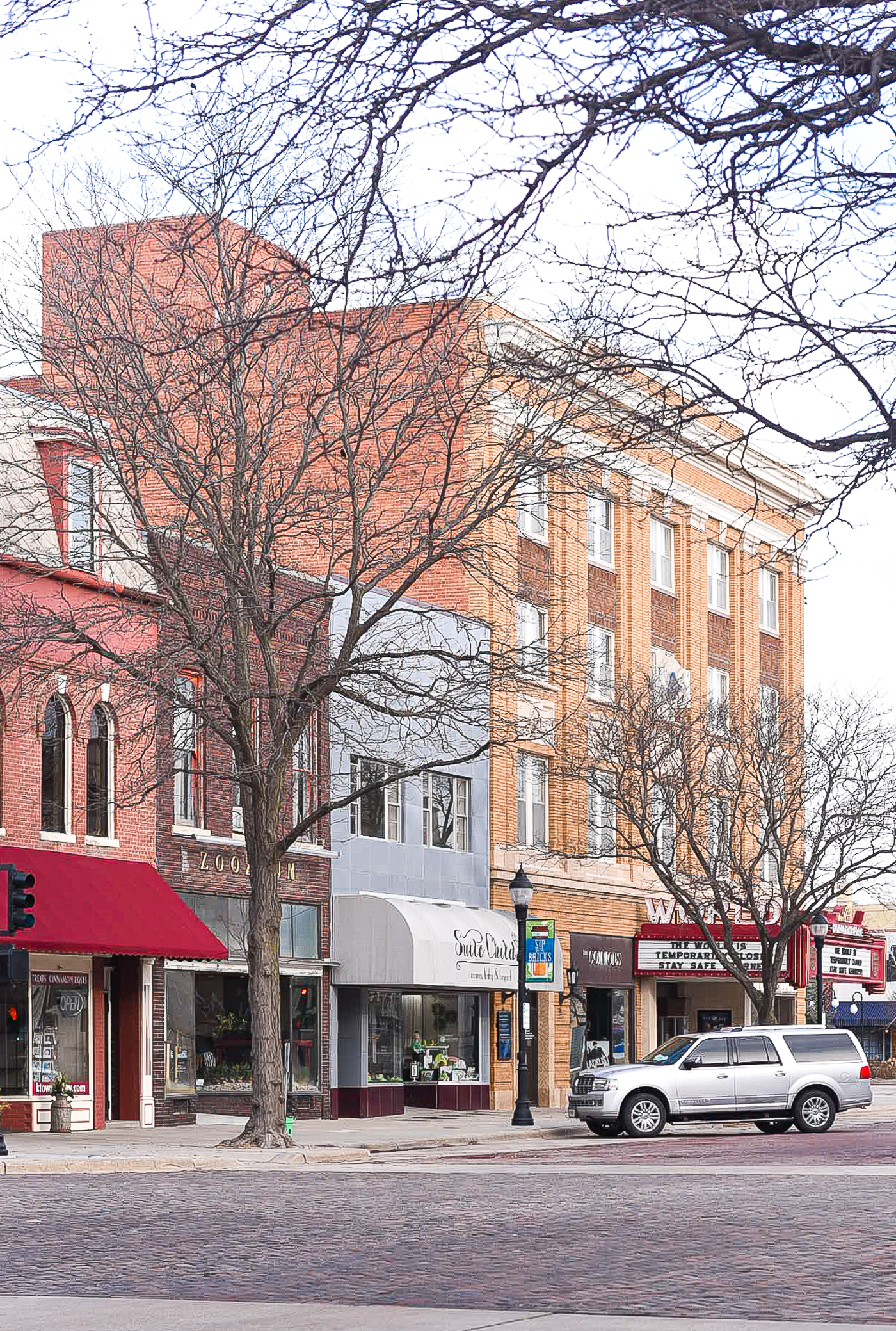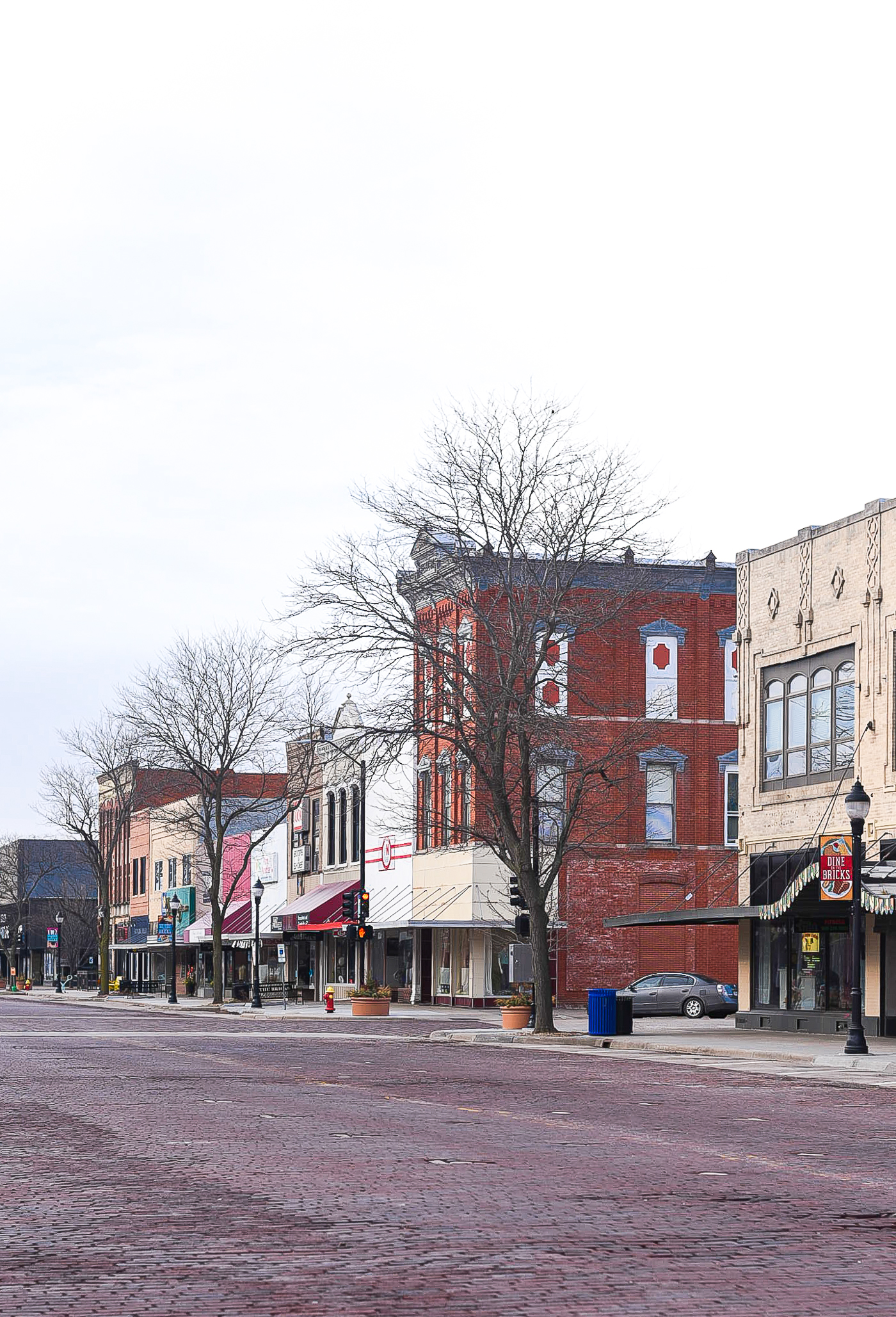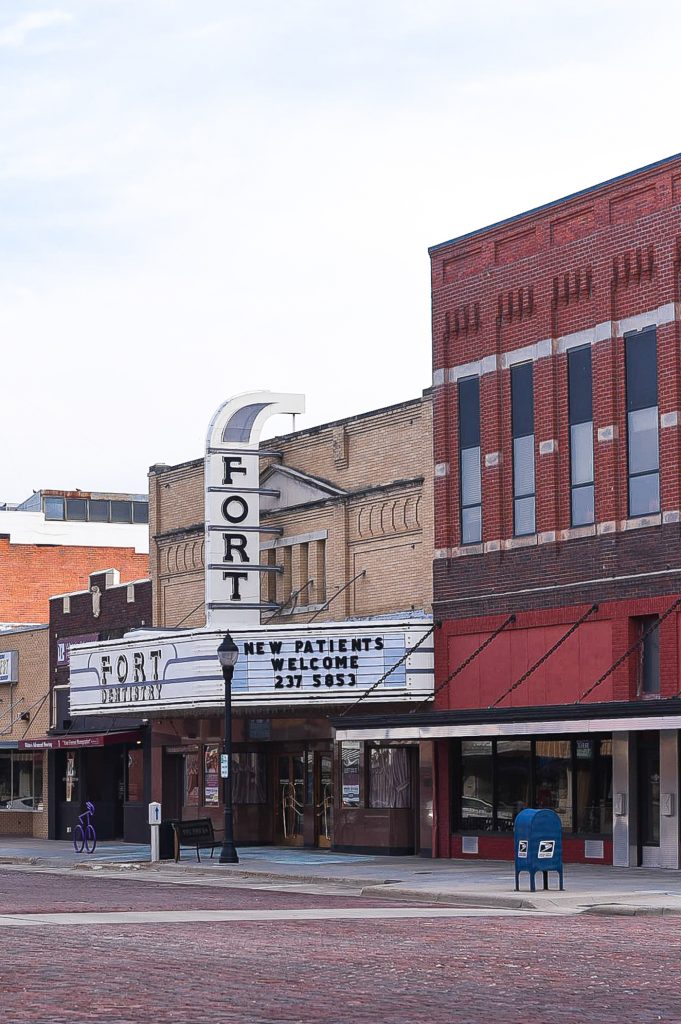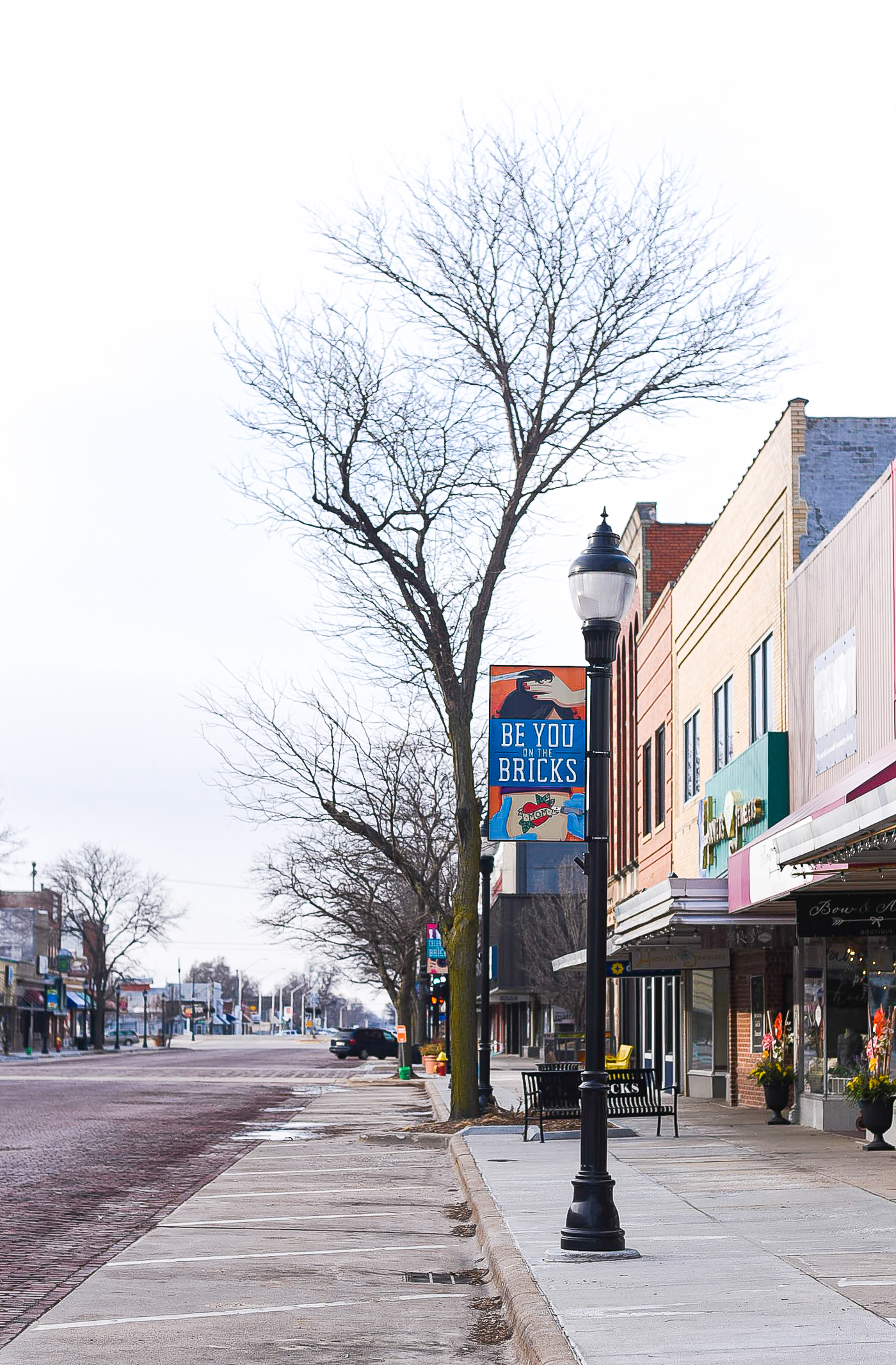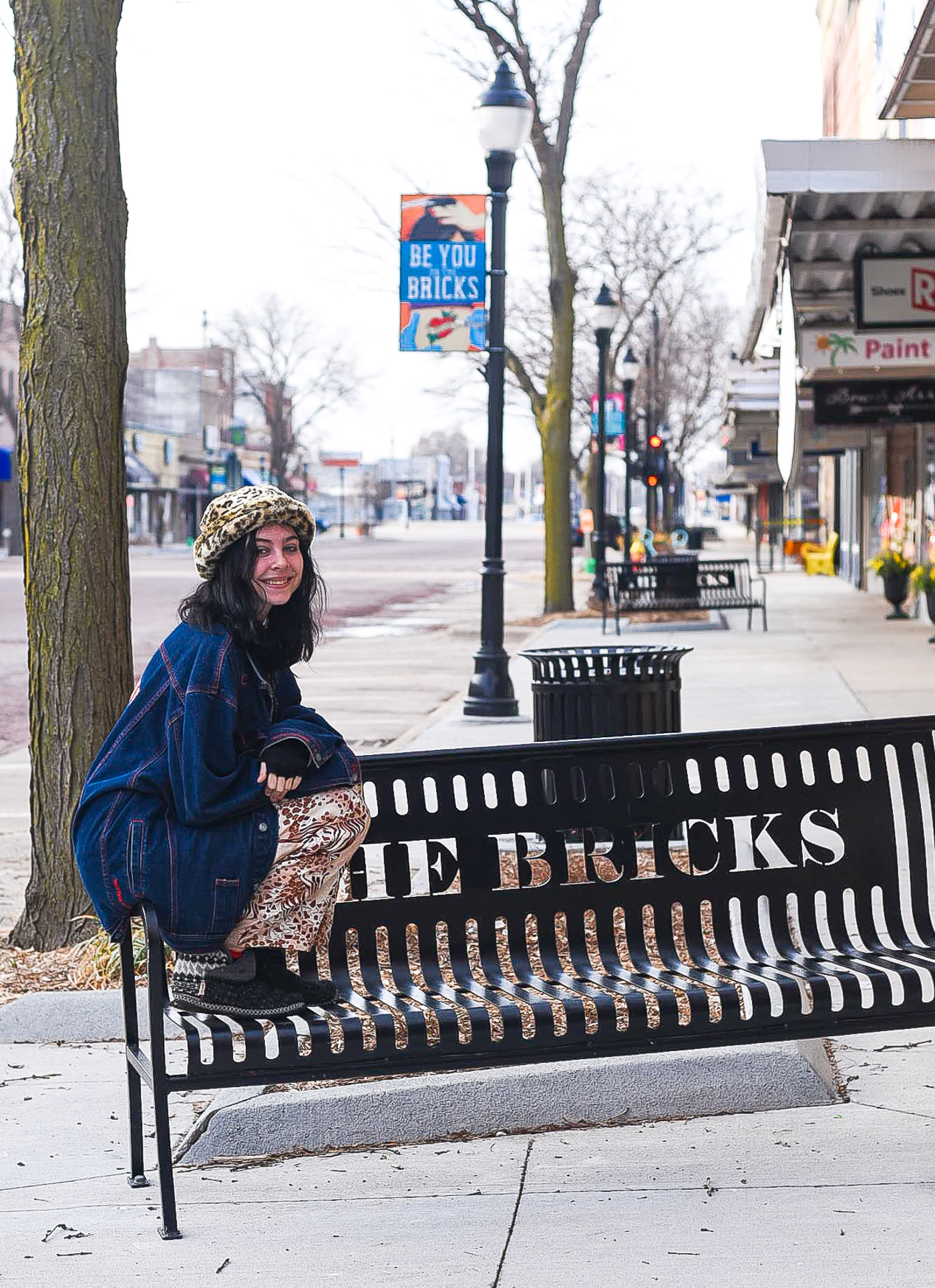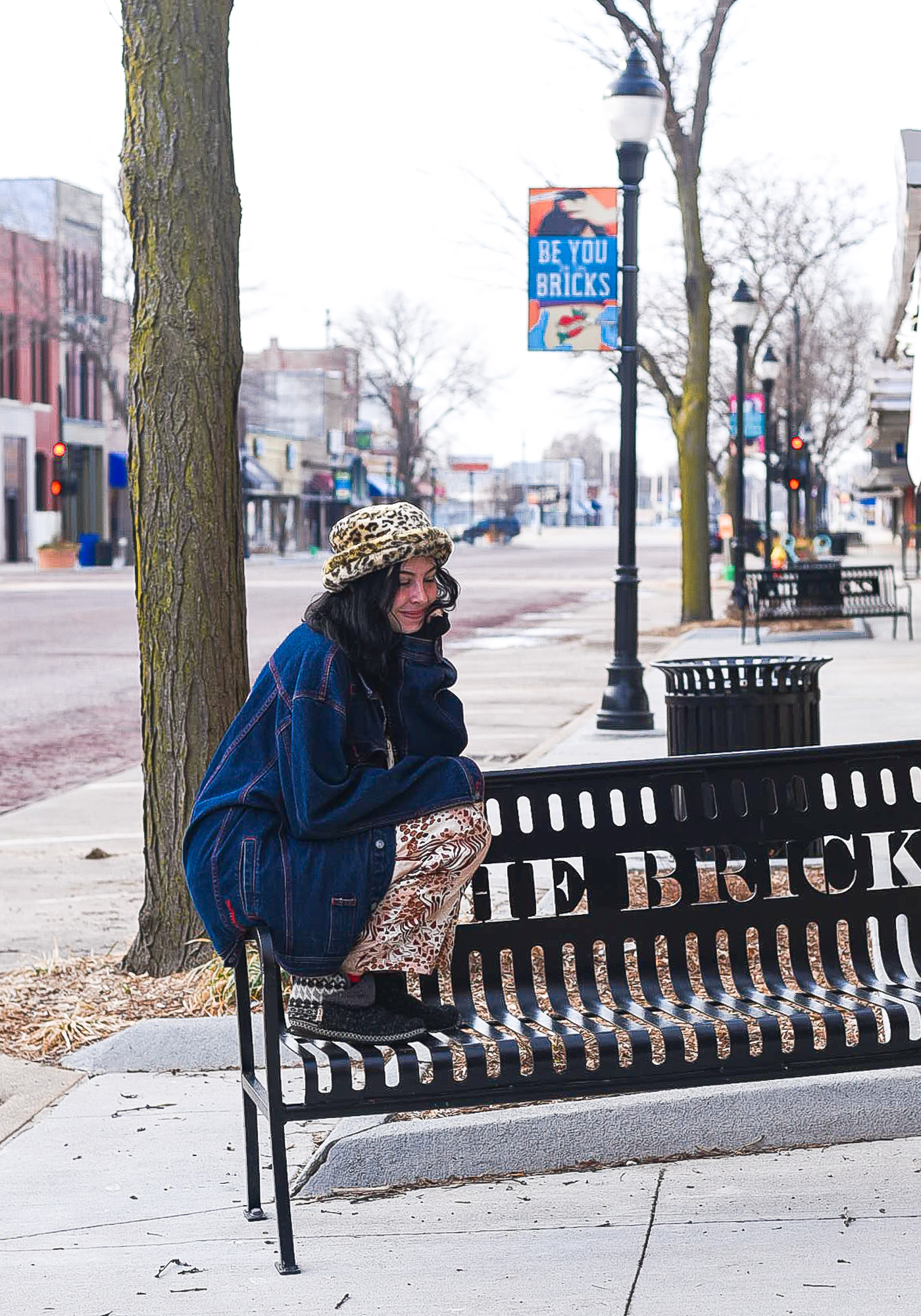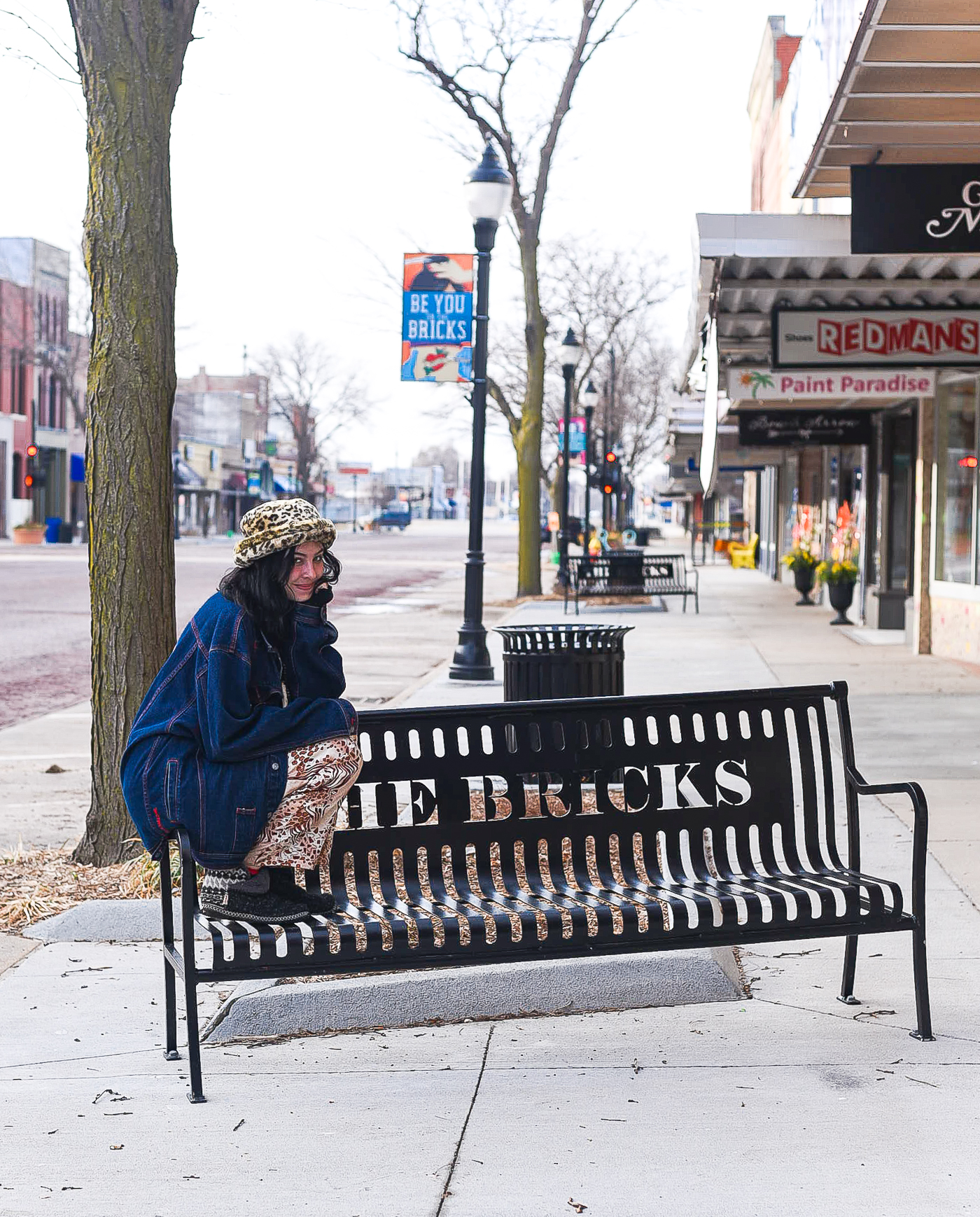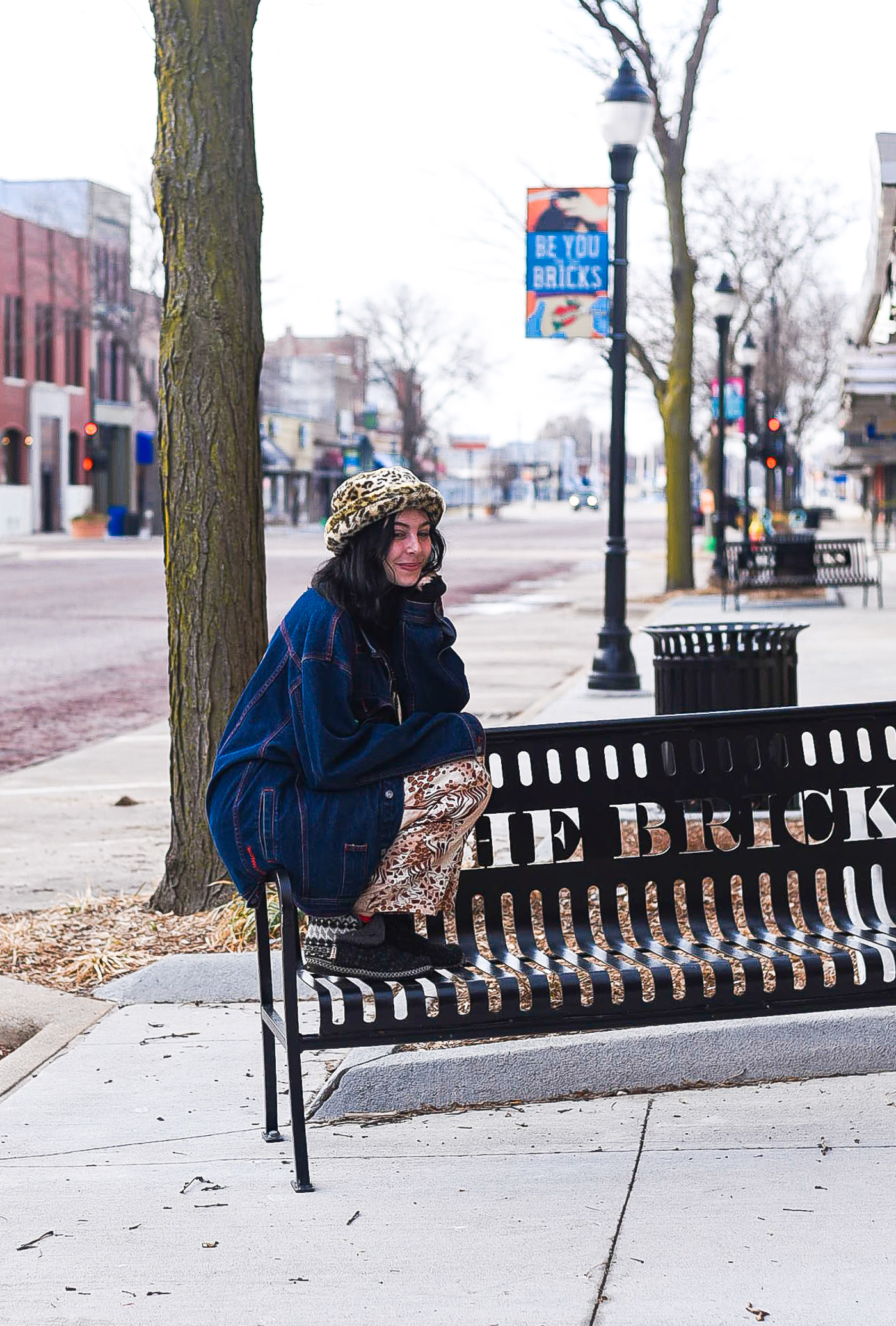 Cute, right?
Day two's started out fine … but eventually turned into a slushy-snowy-rainy-low-visibility nightmare. We were relieved when we saw our Iowa City exit.
And here's where I slacked off.
We were getting so close to home that I was eager to hit the road. So this is all I caputred in Iowa City (which, by the way, is an adorable college town).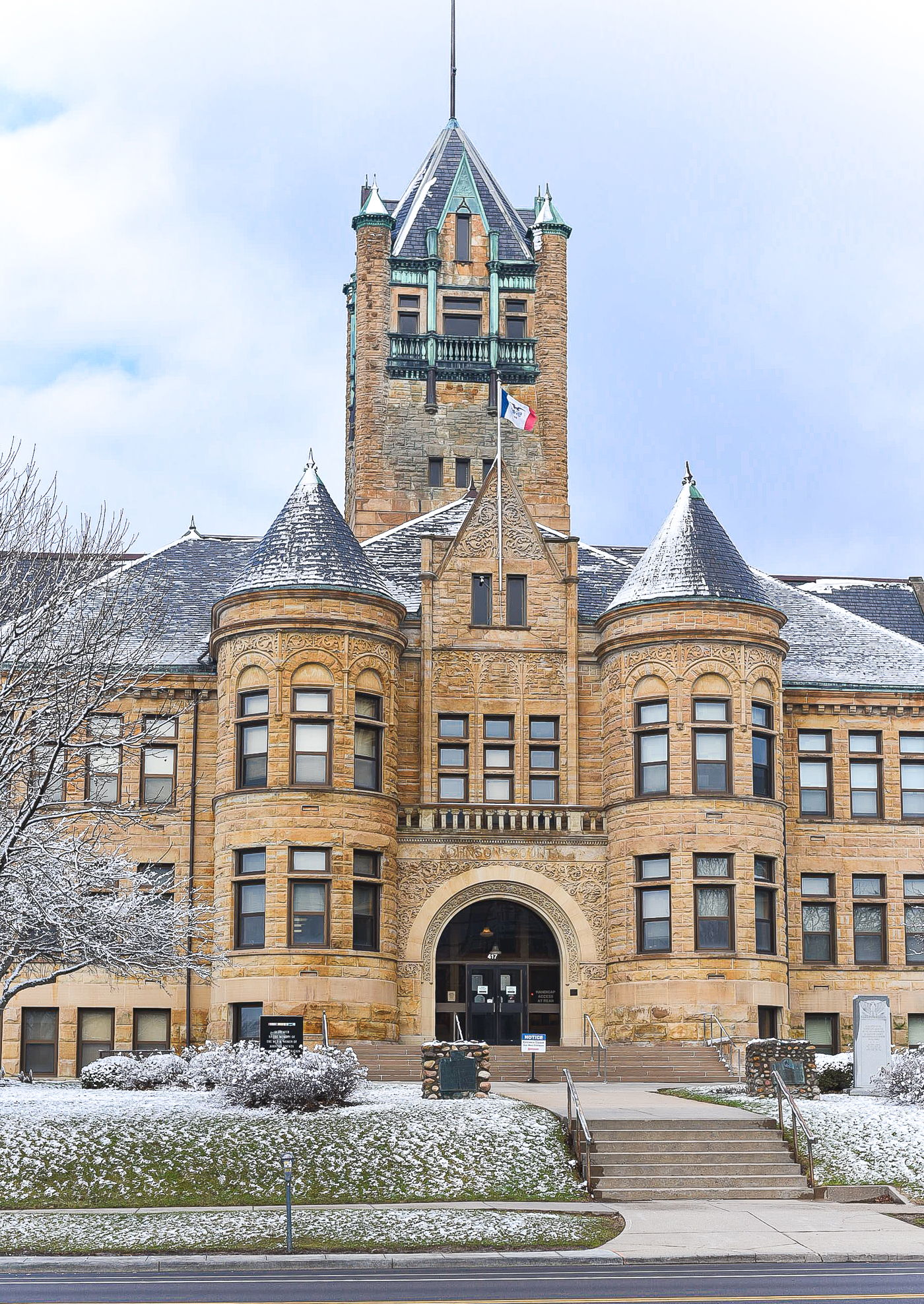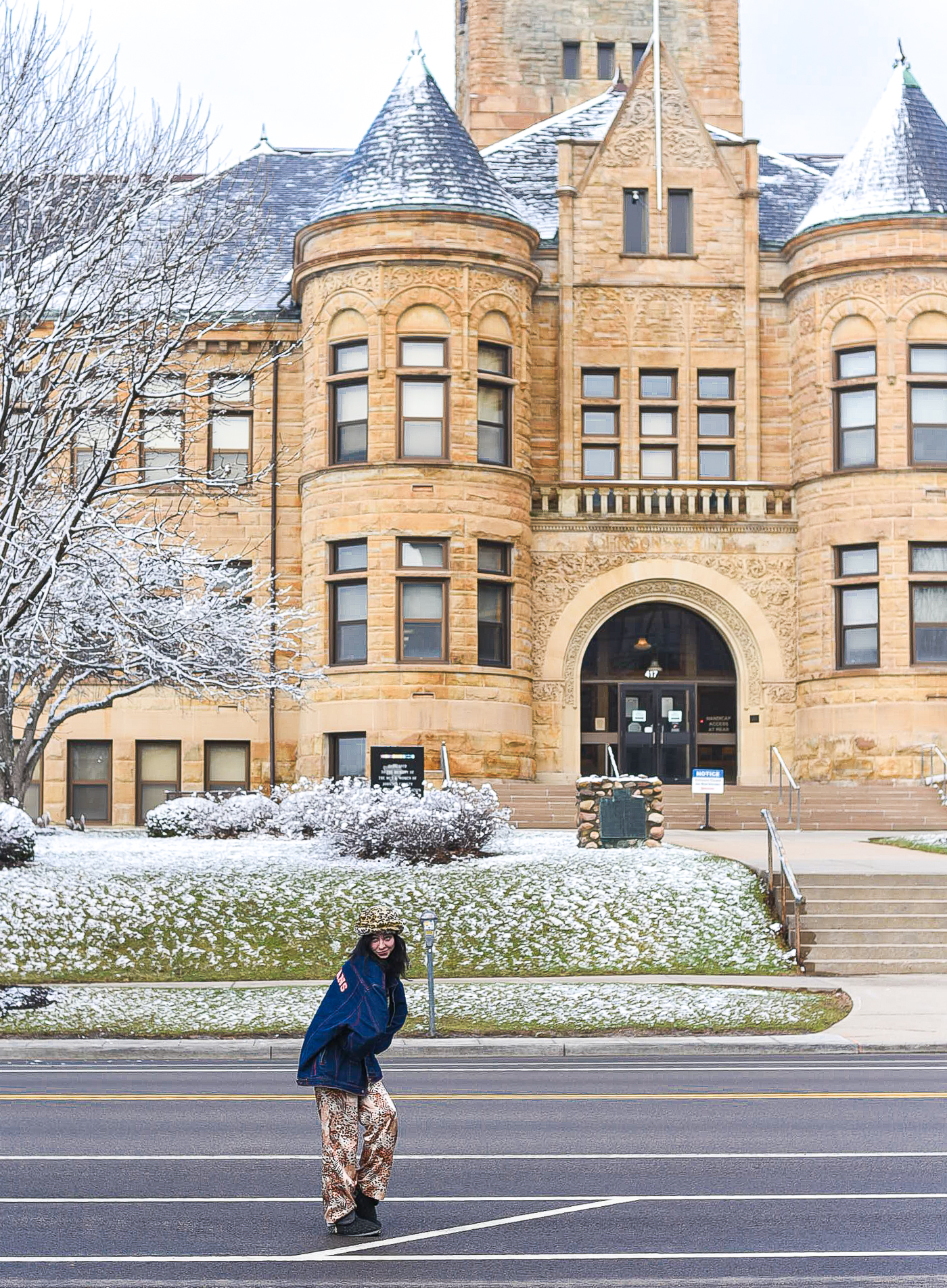 One final refueling at Sinclair and we hit the road for the last four hour stretch.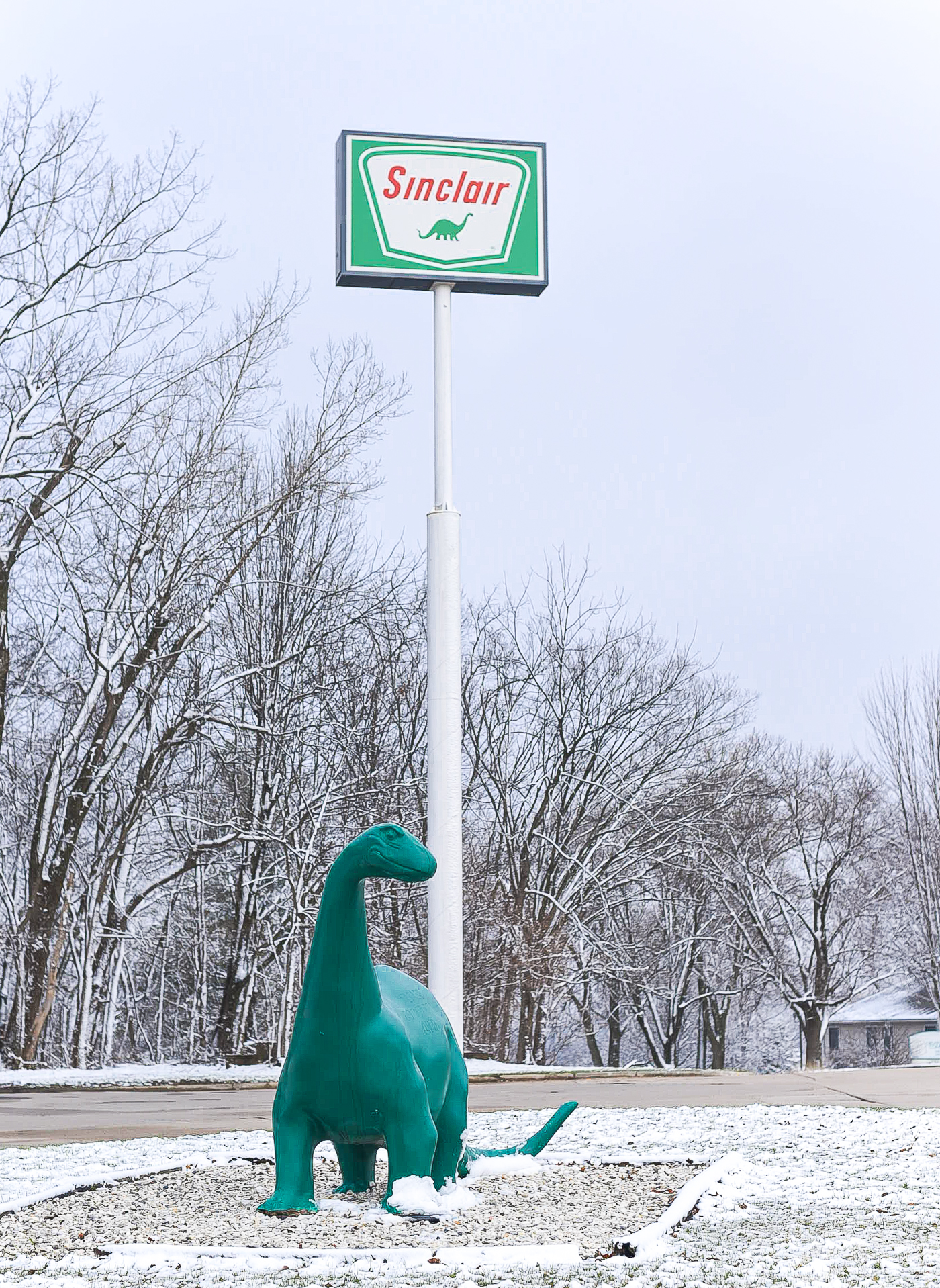 Some observations: (1) Driving 6+ hours at a stretch was not a problem at all. Especially with my beautiful, chatty daughter chatting away the whole time; (2) we were surprised at the landscape along the way. I had honestly expected lots of flat land and corn fields. Nebraska was hilly and diverse and had lots of cattle (black Angus) farms. And you could smell it inside the car!
Iowa, too, was not flat like I thought. Though for much of the drive through visibility was next to nothing, so I'm not 100% sure about that!
Post pandemic road trip my daughter and I are self-quarantining for 14 days. I figure after two major airports (me), three hotel stays (two for Molly), and four states with stops at McDonald's drive through and multiple rest stops stops along route 80 it's probably a good idea to minimize contact with our community.
How are you holding up being holed up at home?