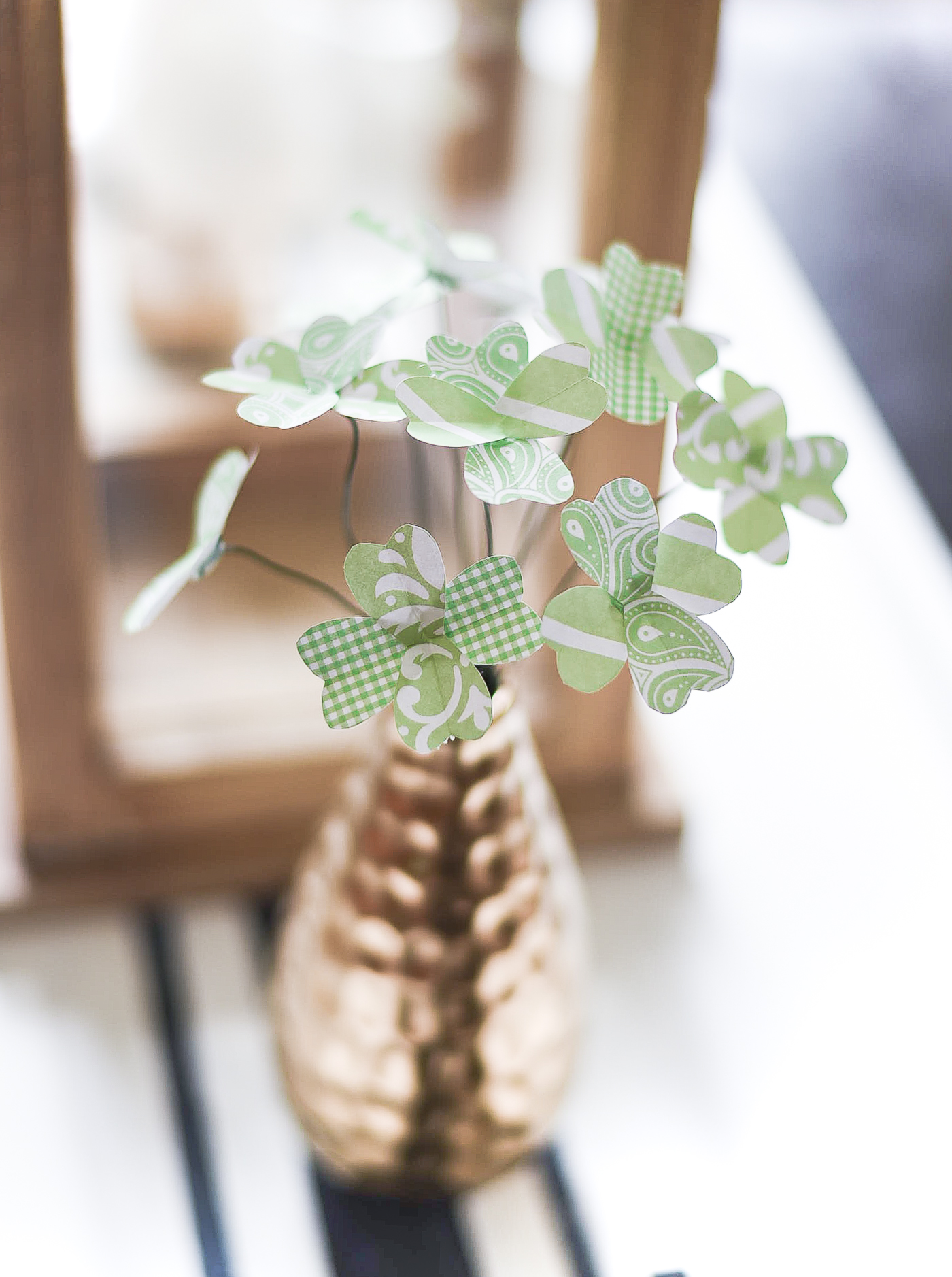 If you told me in November that I would be pining for 2019 in mid-March, I would have laughed.
Impossible. I would have said.
That's crazy. I would have exclaimed.
Never. Ever. Ever. I would have insisted.
And yet …
here I am pining for 2019.
2020 got off to a rocky start. What with dad in rehab in Florida and mom not really able to live on her own (though she would greatly contest that!).
So five weeks of 2020 were spent in Florida. And I missed a big chunk of my daughter's winter break from her freshman year at college.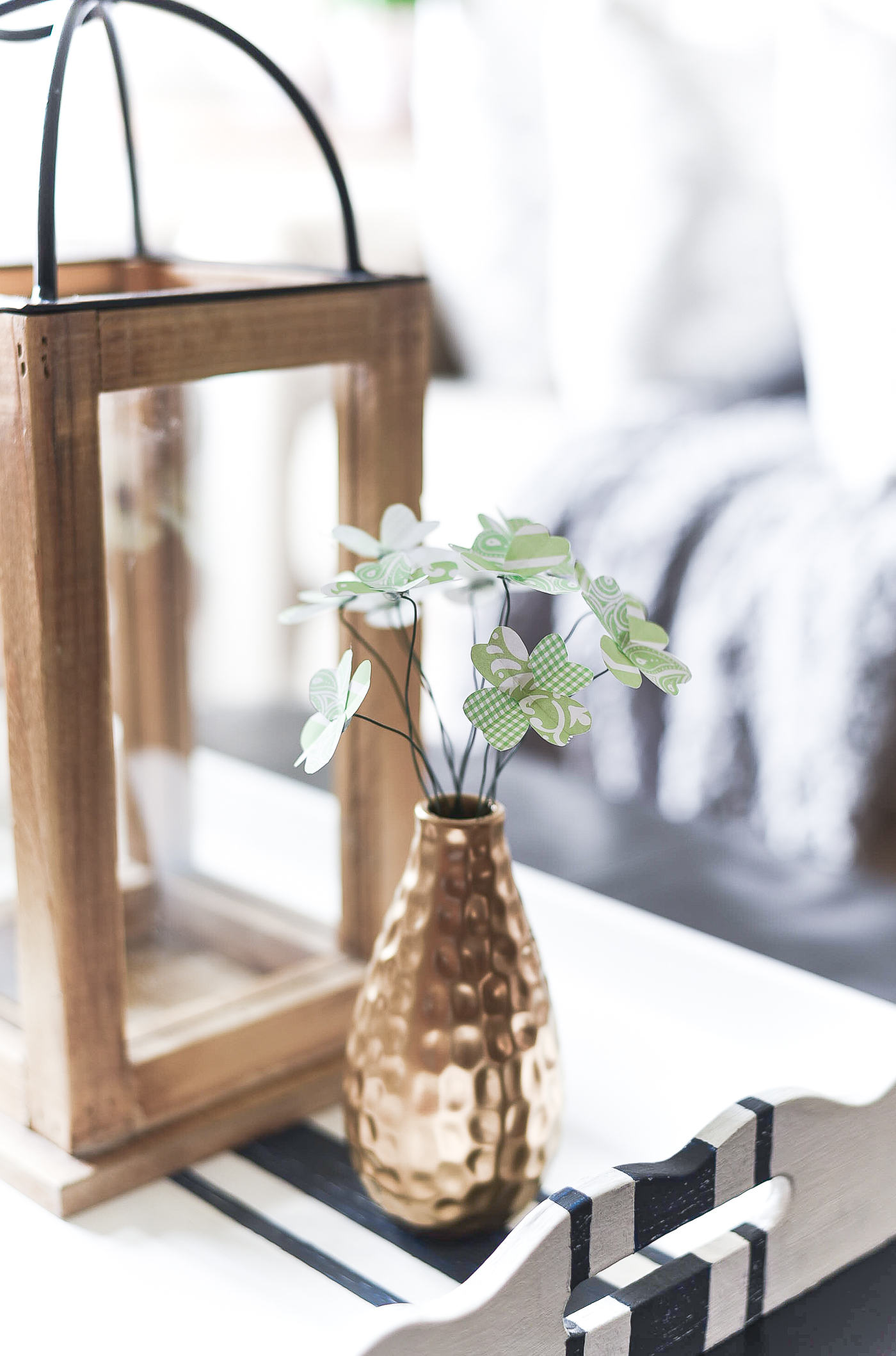 Then on March 2 I woke up and knew something was wrong …
very, very wrong.
I went to bed Sunday night feeling fine. Great even.
By Monday morning, I was down for the count.
Coughing.
Exhausted.
Throat on fire. Like I swallowed shards of glass.
And a very heavy chest. Like there was a boulder pressing down on my lungs.
It felt like overnight I developed pneumonia. And strep throat. And bronchitis.
I was wiped out.
The only thing I didn't have was a fever.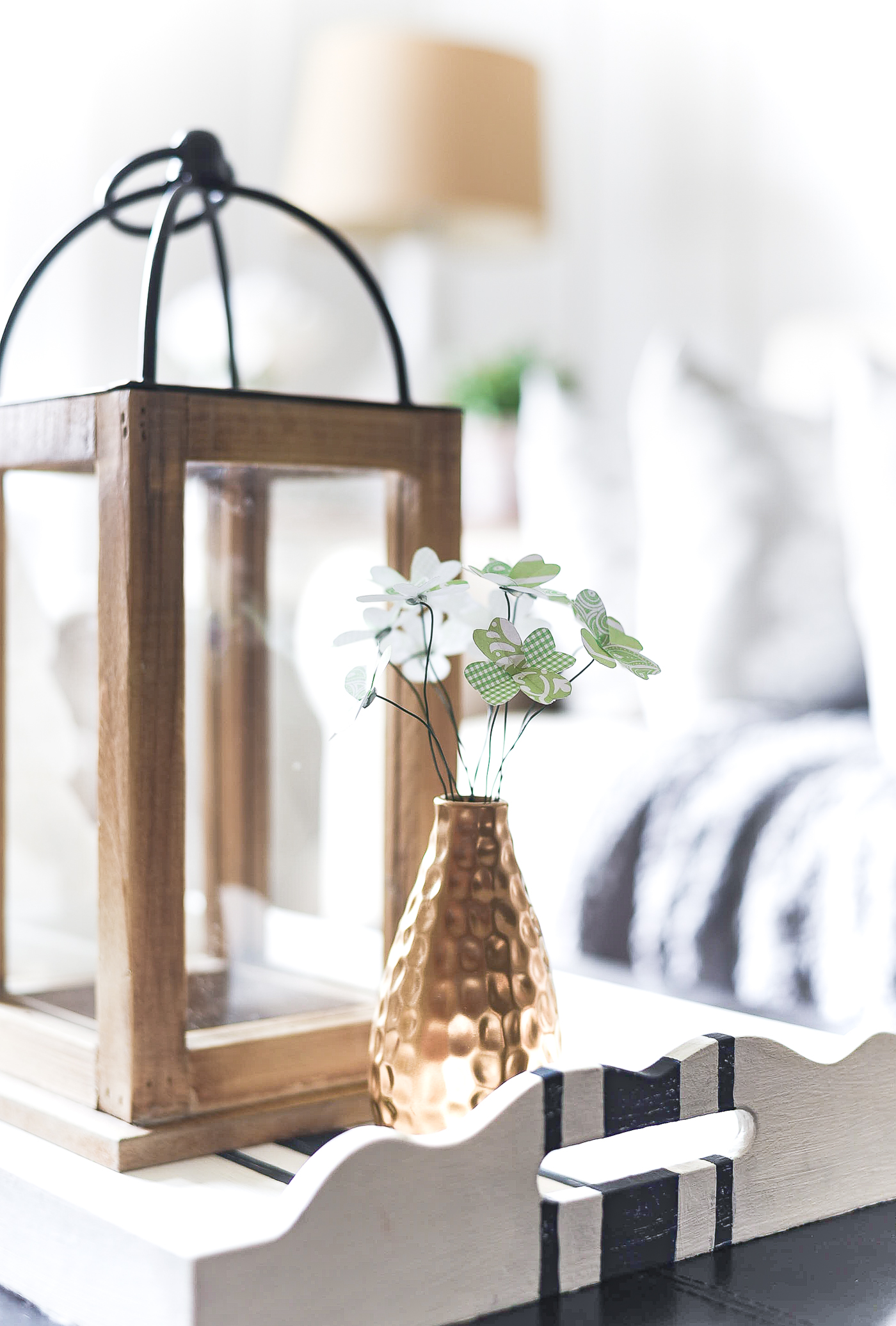 On Wednesday of that week, I started to feel shortness of breath. Like I couldn't catch my breath.
On Thursday it happened again. And again. So I called my husband and he took me to the hospital.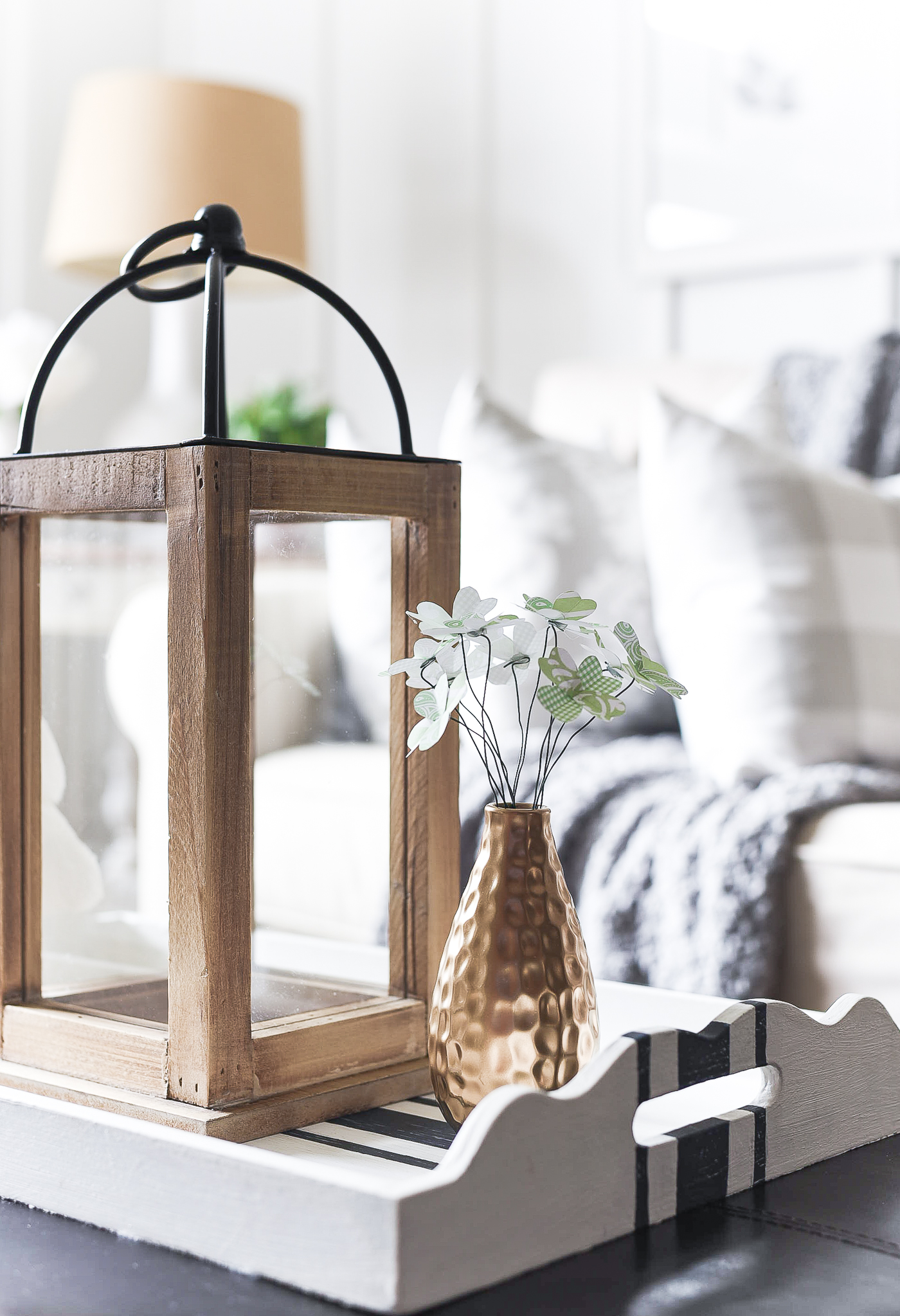 They ruled out pneumonia. A strep test wasn't taken. And they determined I had laryngitis.
Laryngitis?
They gave me a one time steroid to help with the swelling in my throat. And sent me home.
There was nothing else they could do. It just needed to run it's course.
And did it ever run it's course.
After two weeks, I felt better but not 100%.
It's now 19 days later and I'm finally feel healthy.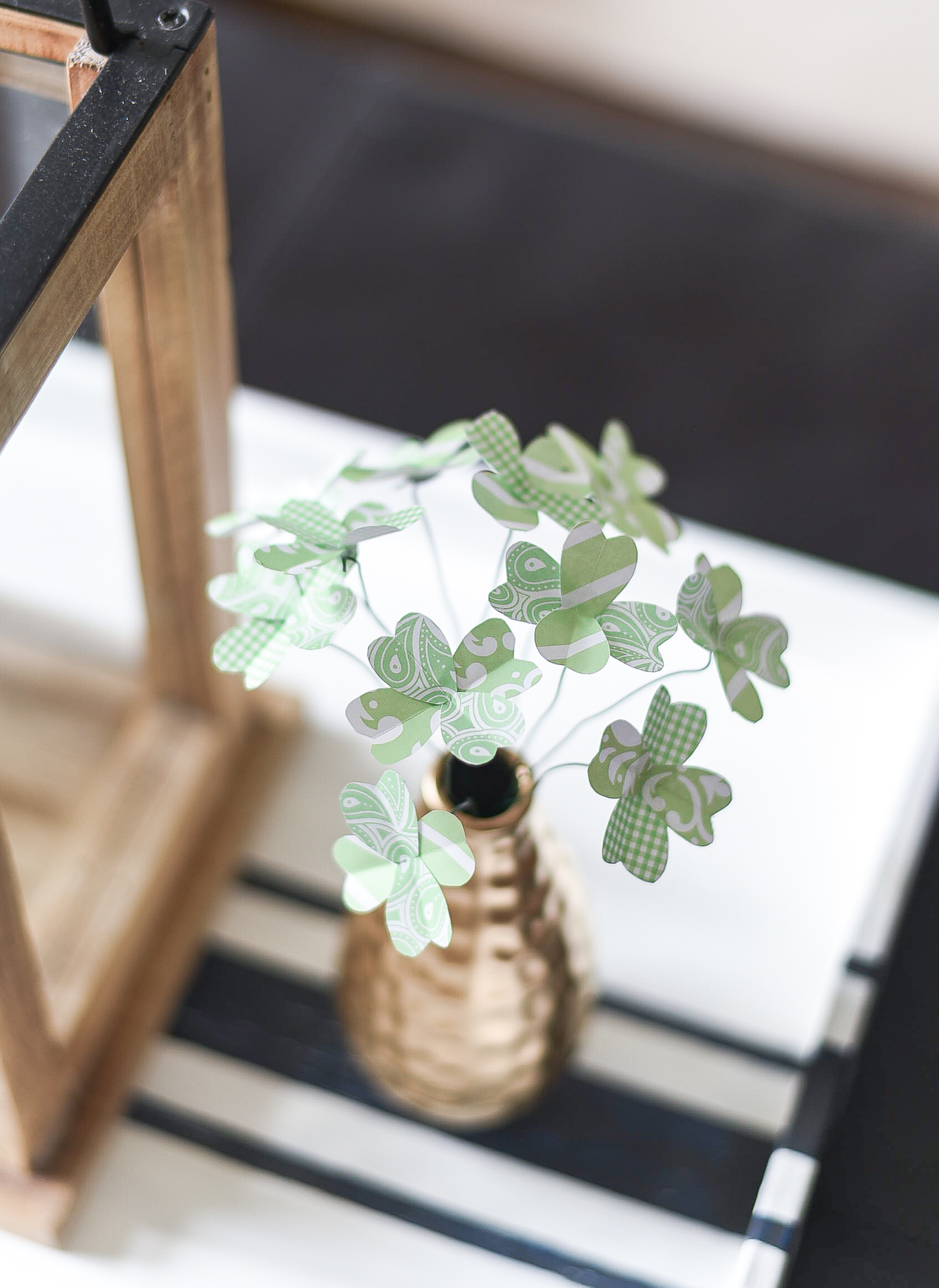 Now I debated sharing this project. I worked on it before I got sick. And thought perhaps of saving it for next year …
and then it hit me. St. Patrick's Day returns every year. So let's just say I'm out really far advance for 2021. 😉
P.S. I also figure I could use a little bit of four-leaf-clover luck this year!
How To Make A Paper Shamrock Bouquet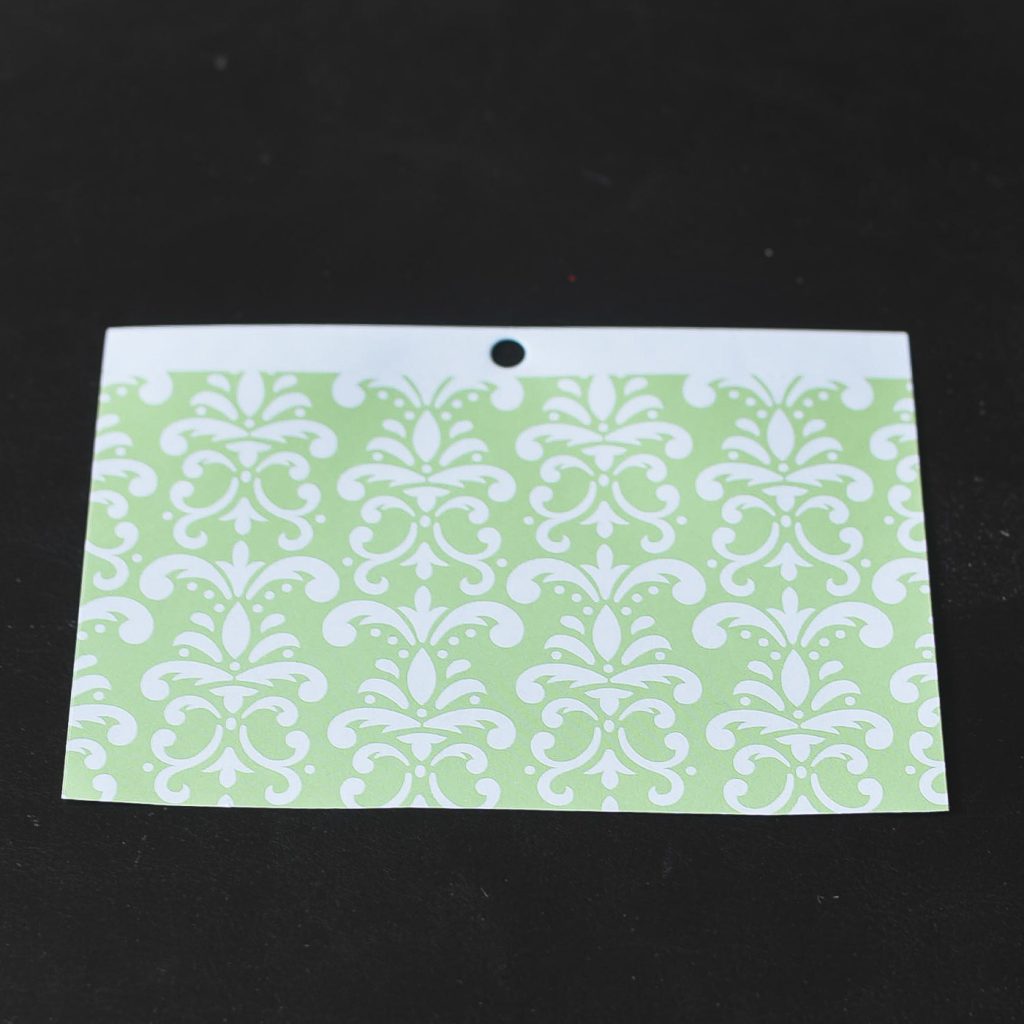 Start with some scrapbook paper.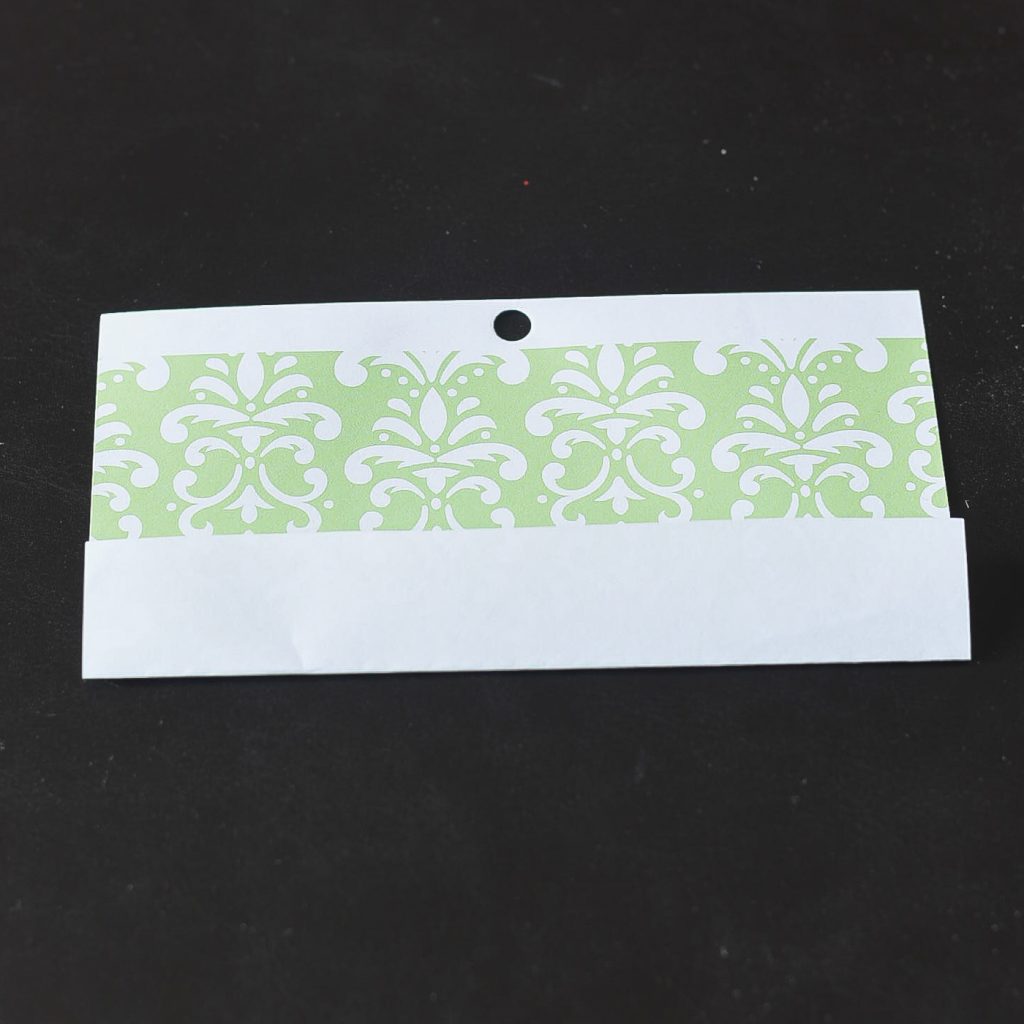 Fold up bottom edge.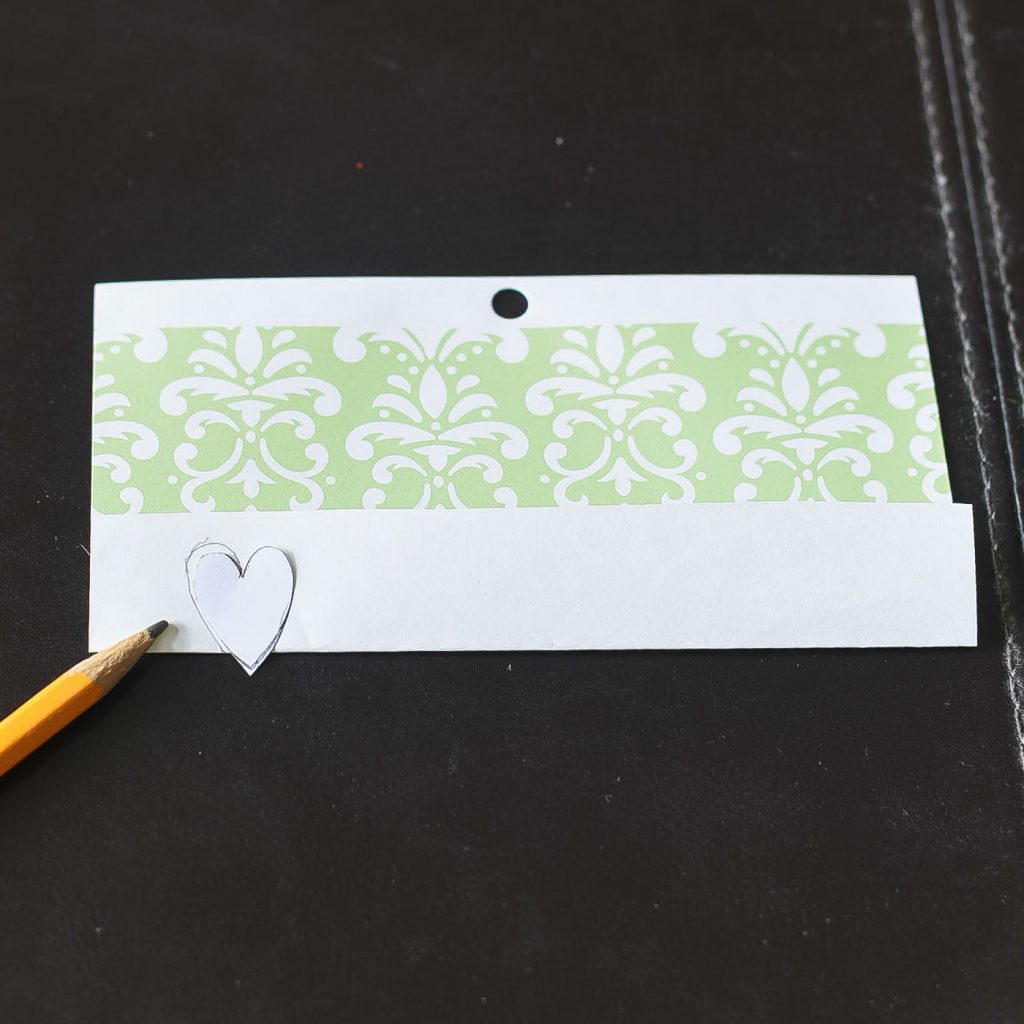 Outline half a heart on the fold. Make sure you don't trace all the way to the bottom of the heart.
Here's a link to a couple of shamrock heart templates.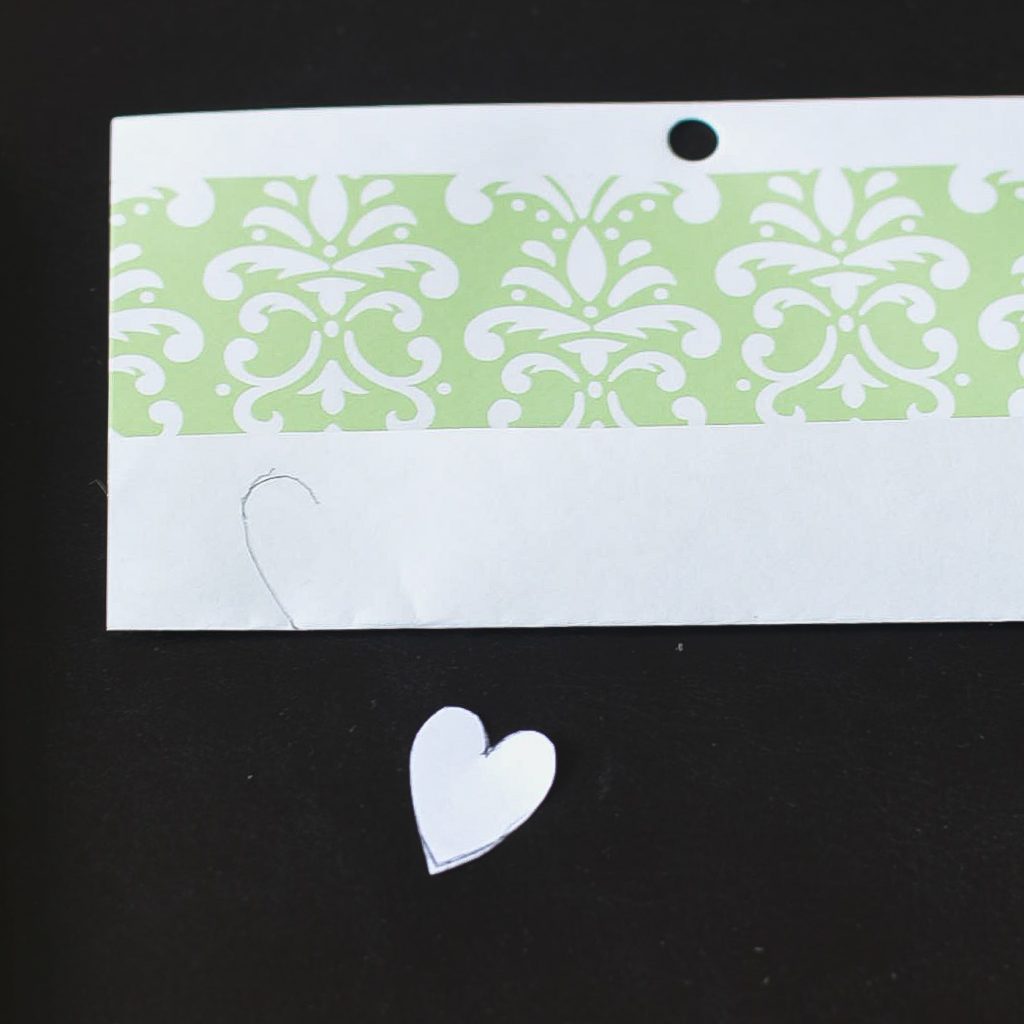 Like so.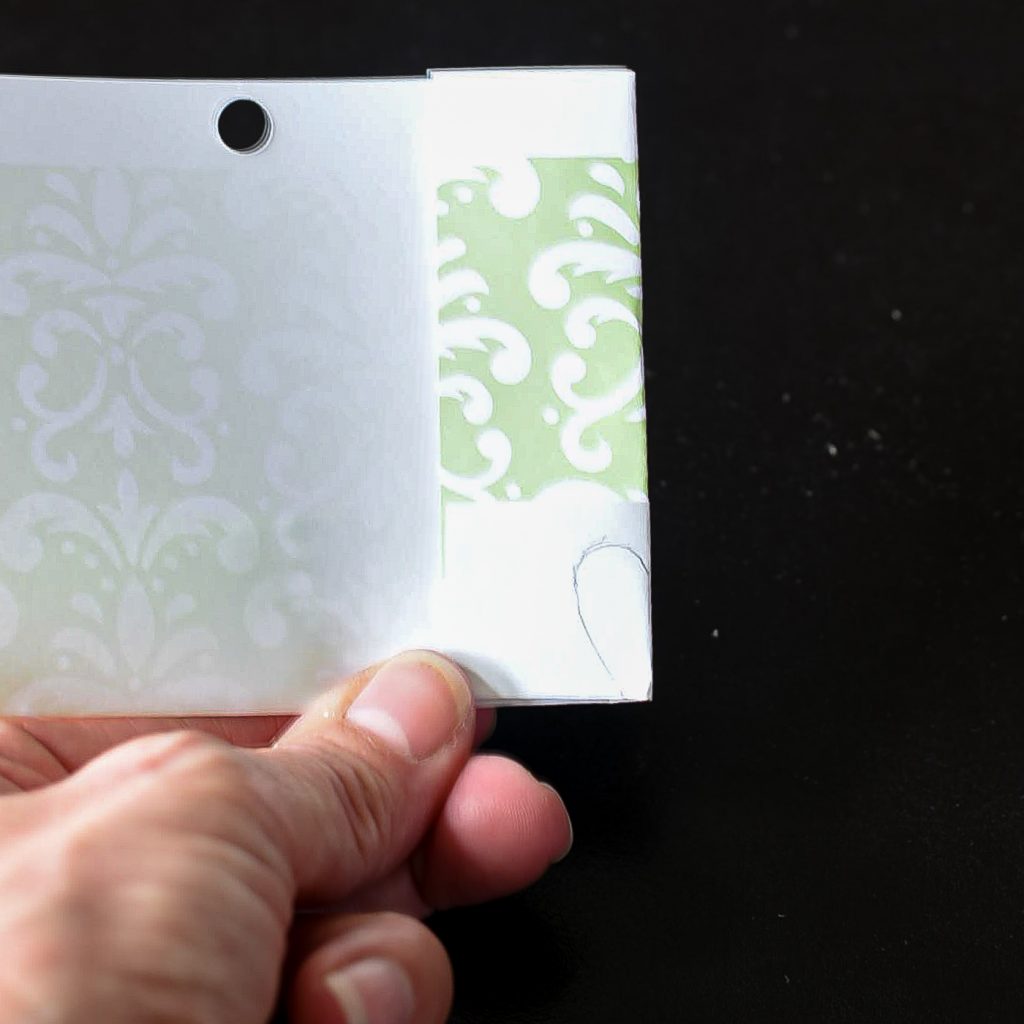 Fold the paper in half again along the half heart shape.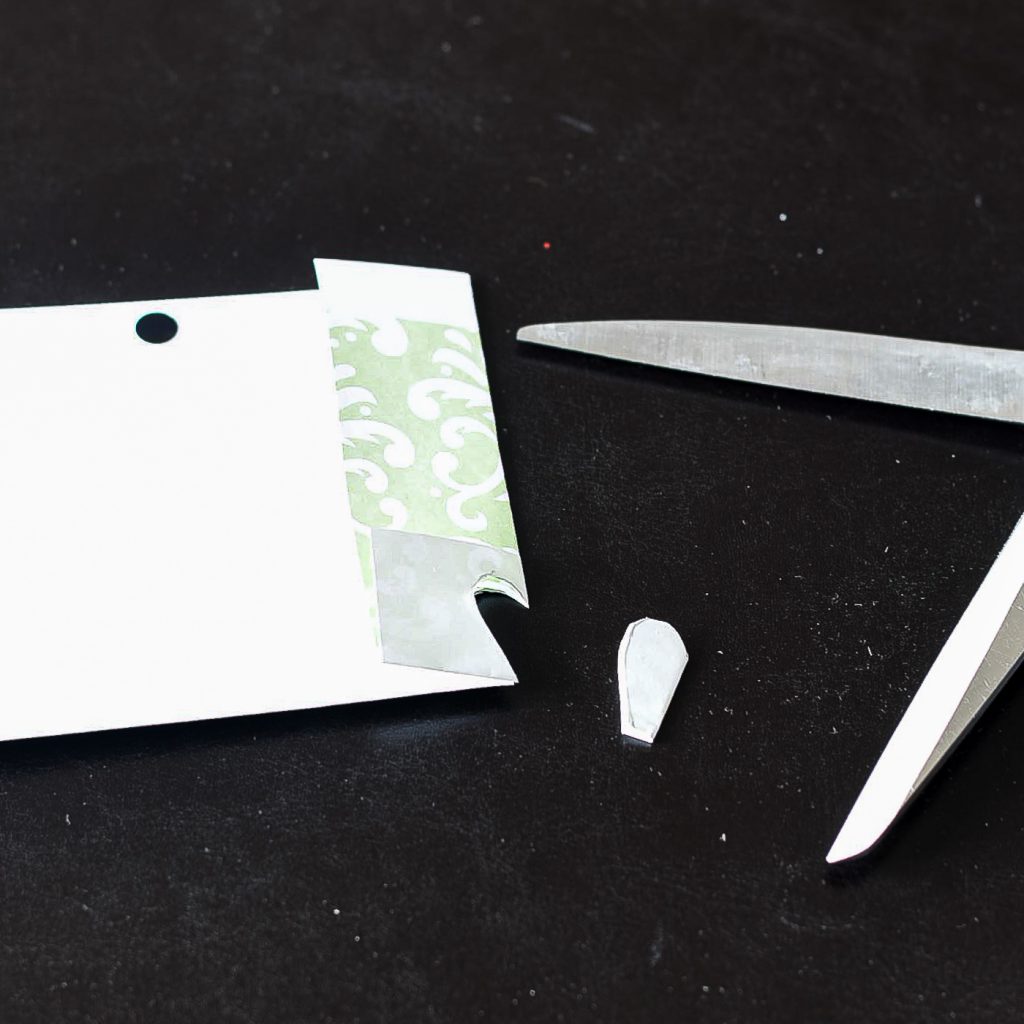 Cut out half heart shape.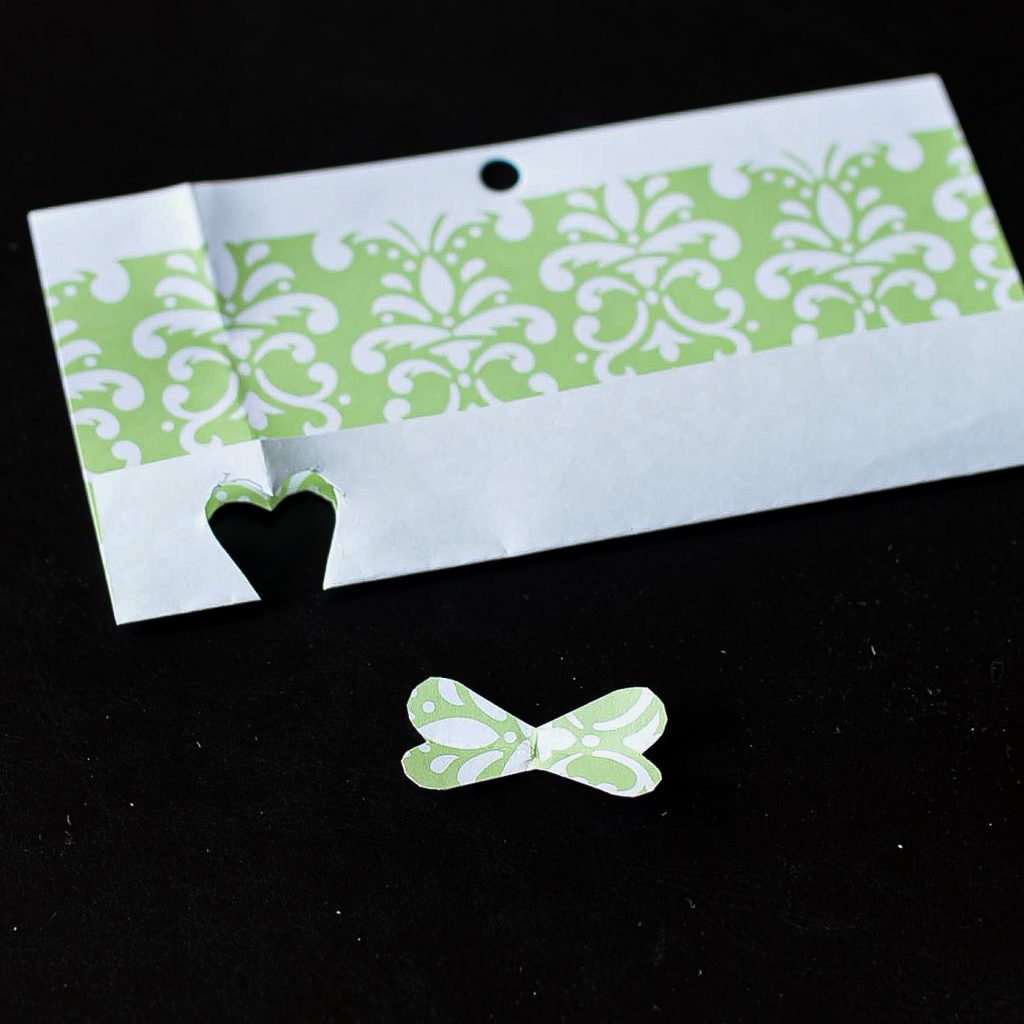 Unfold.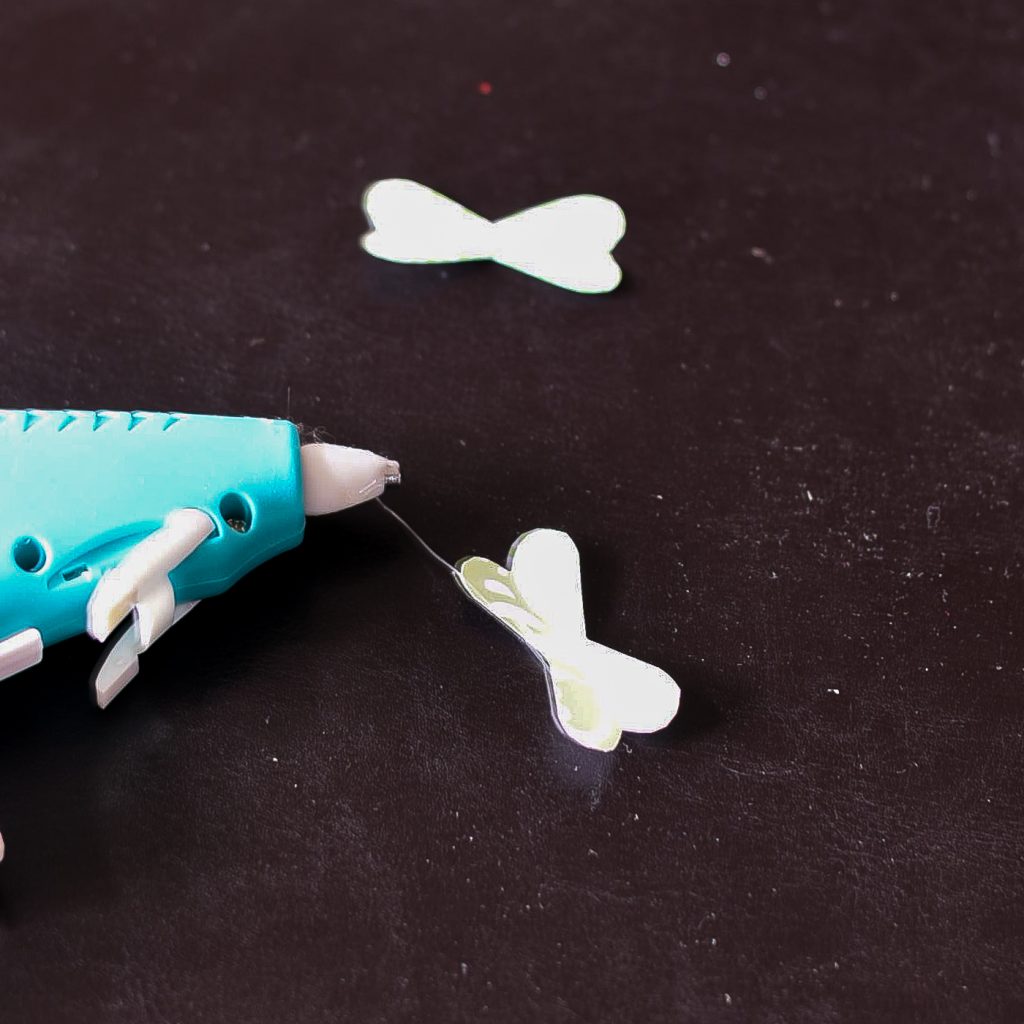 Add a dab of glue to the good side of the paper.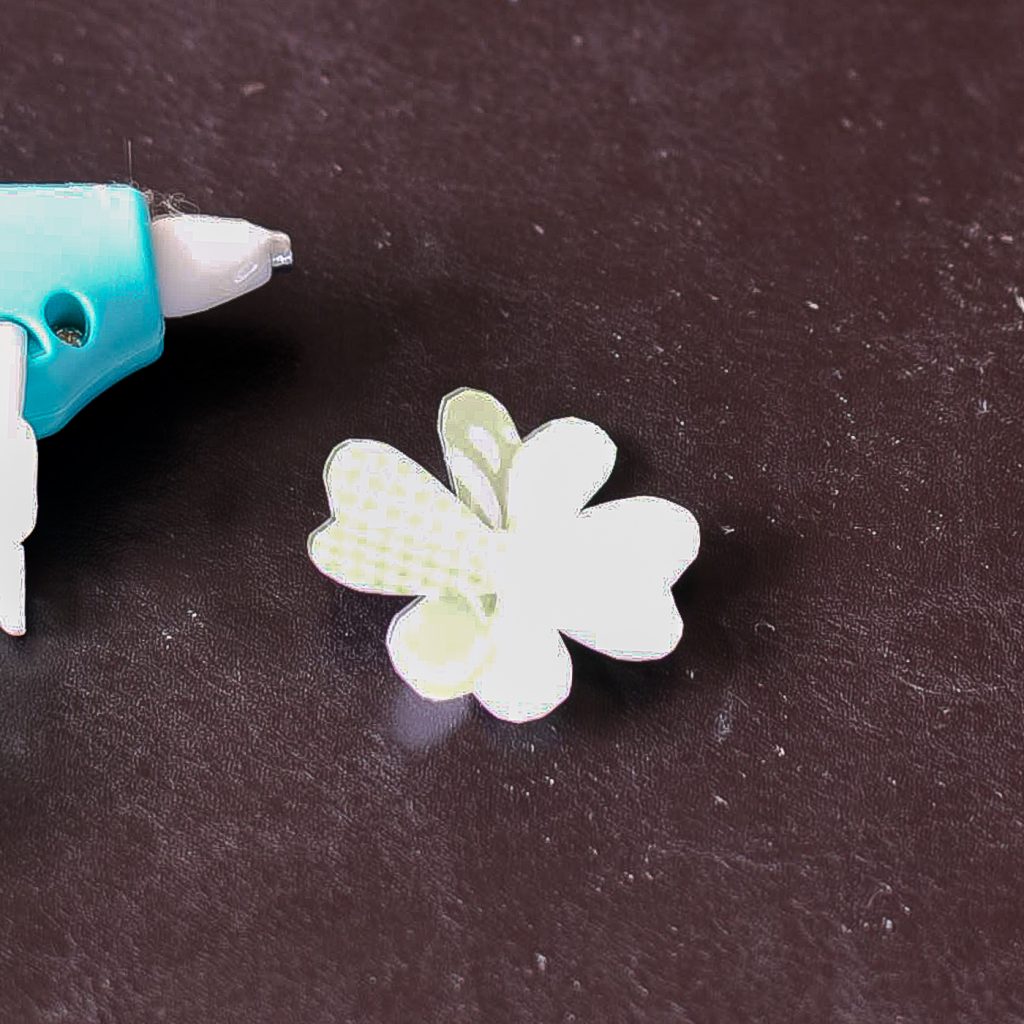 Attach a second shamrock heart to form the four leaf clover.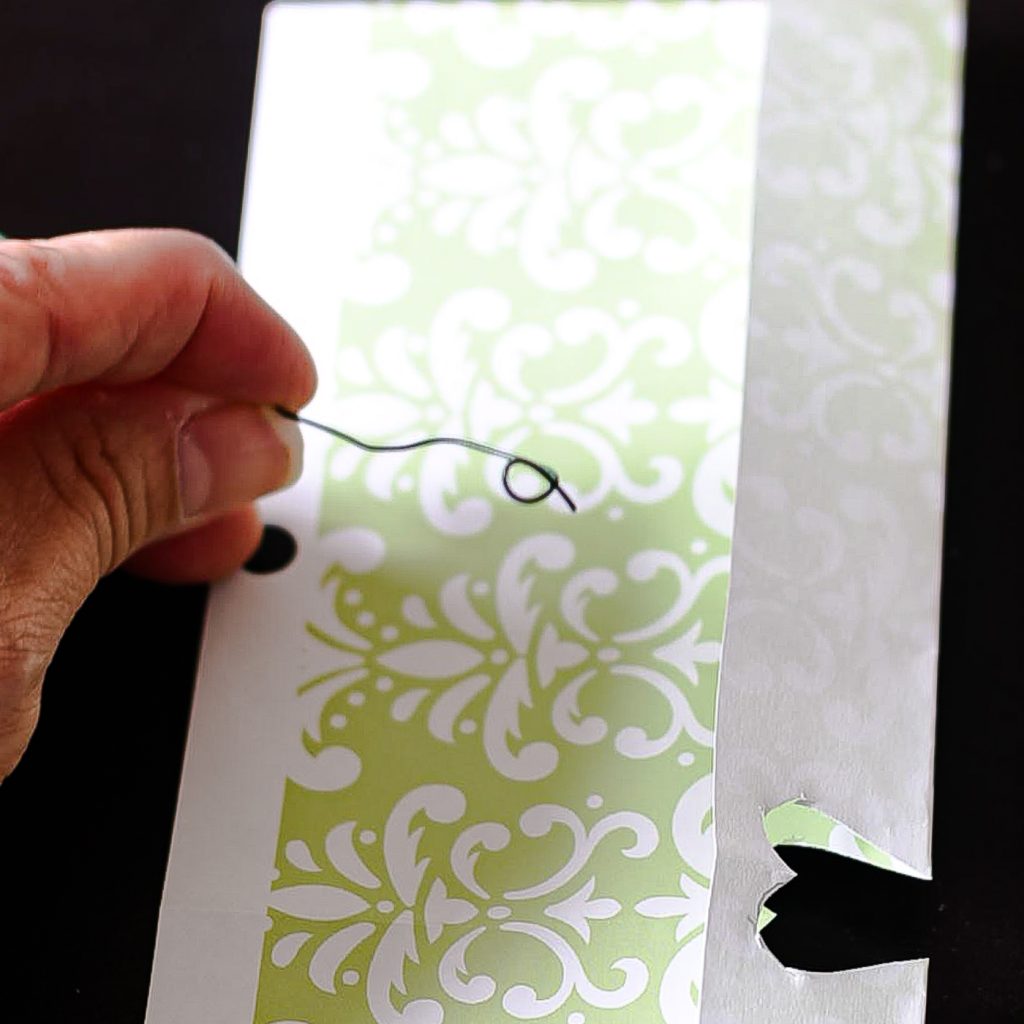 Make a flat loop on the end of a strip of green floral wire.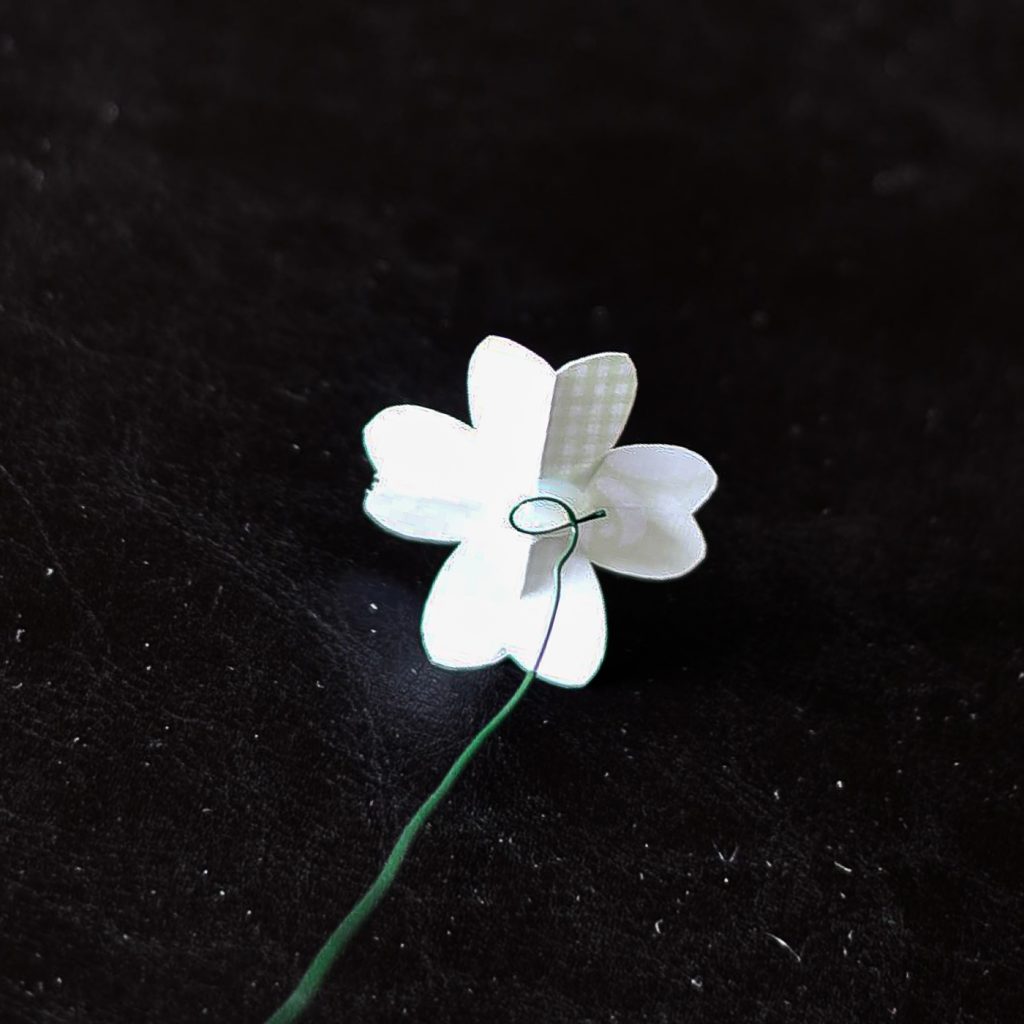 Add a blob of hot glue and attach the wire.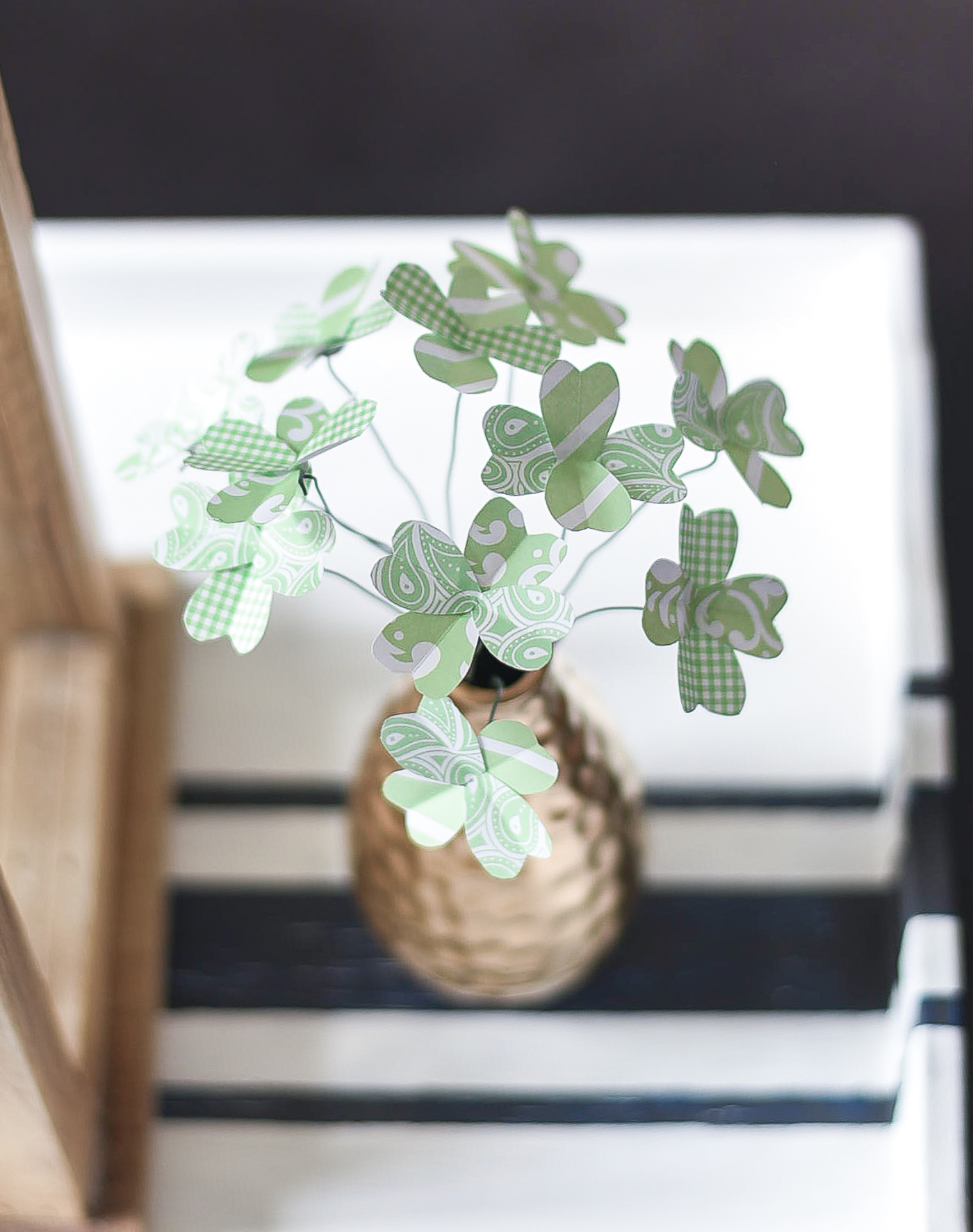 All that's left is to put your paper shamrock bouquet in a cute vase. I chose a pot of gold!
Let's hope my luck picks up!
Though end of March isn't looking too good either. I'll fill you in next week!