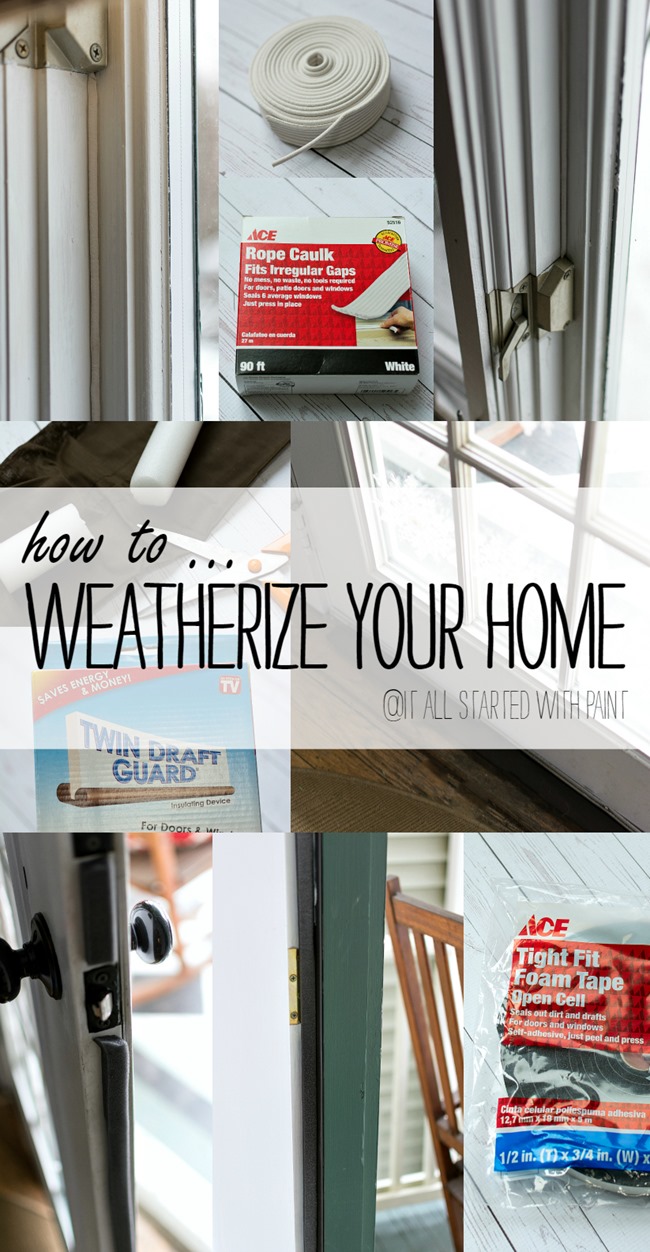 People's Gas and ComEd have started a new practice. A practice I'm going to call energy shaming.
Over the past year, they've been sending me monthly energy reports. They're all colorful and upbeat with pie charts and bar graphs to show me my energy use …
and compare it with my neighbors.
I'm not faring well. 🙁
All those fancy pie charts and bar graphs do is remind me that I have a 117-year-old drafty house.  Oh, and that my carbon footprint is sizably larger than my million-dollar-home-owning neighbors with their airtight new-build homes and state-of-the-art appliances and quadruple-paned energy efficient windows and dry, sealed, usable basements that don't back up with sewer water.
If I could I would replace our 20+ year old appliances and install new non-casement windows and dig out and waterproof our basement.
Oh, who am I kidding.
I would tear this place down and start over. New. And energy efficient. And then I would be the energy shamer …
versus the shamee.
😉
But until I win the Powerball Lottery, I'll have to make do with some help from my neighbors at Ace Hardware. And I must commend my friends there for spending and inordinate amount of time with me sizing up my weatherizing options. And having to listen to me complain about my drafty front door. And my un-leveled house. And the hundreds of reasons why I despise my casement windows …
In the end, we decided the drafty door problem could be taken care of with this Ace Tight Fit Foam Tape.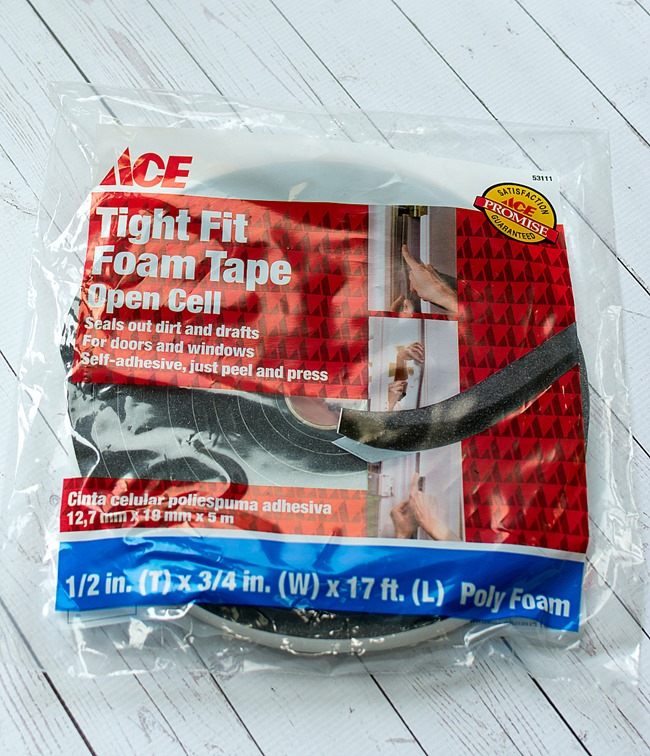 It was really easy to use. Just cut a strip to size, pull off the backing and stick on the door frame and door jam. My Ace Hardware friendly adviser suggested I stick it to the edge of the door itself. As well as along the hinged side of the door jam.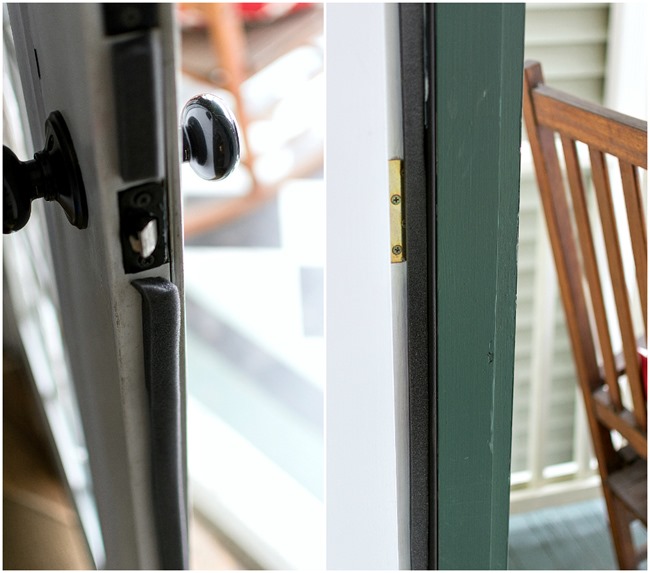 To tackle the breeze blowing through the bottom of the door  — and I kid you not, there is a serious Beyonce-hair-blowing-worthy breeze streaming out under that door — I used this twin draft guard product. You just cut the foam pieces to size with a scissor and slide them into the fabric casing. Then I slid it under the door.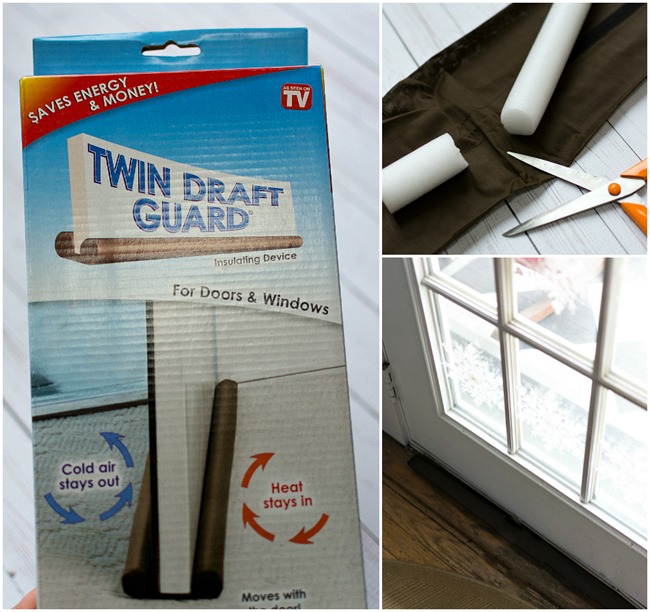 So far, so good. This As seen on TV product really is standing up to its claim to keep the cold out … and the heat in.
As for those annoying casement windows, my Ace adviser and I collectively agreed the Ace Rope Caulk would be my best bet. Versus those plastic wraps. Mostly because the casement hardware on the window frame would get in the way of a good, airtight plastic wrap seal.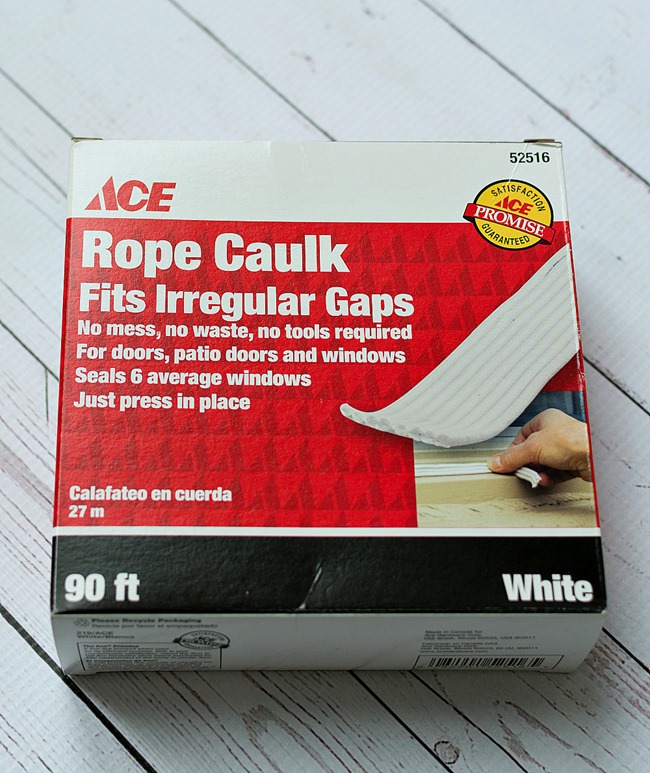 This rope caulk is easy to work with and mess free. Just pull off a bed and press it in place.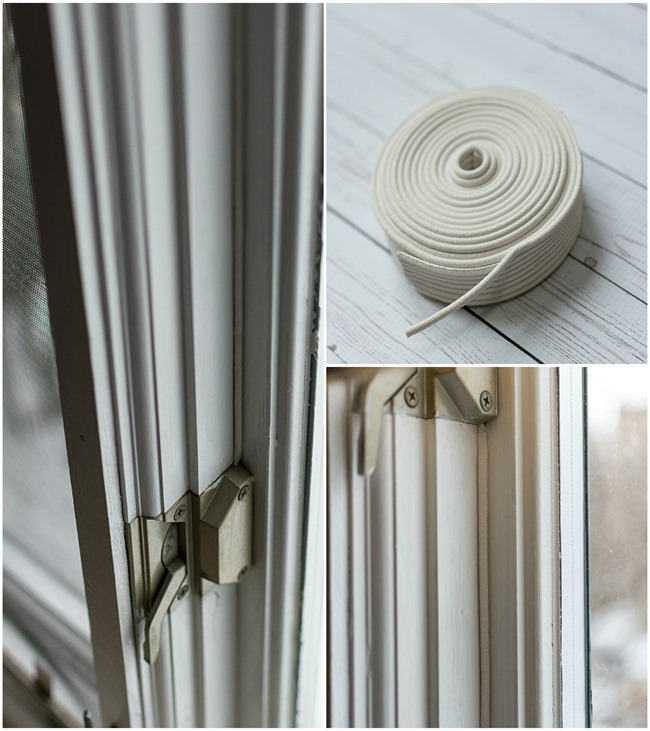 Plus it's removable, so we can easily peel it off when (or more like if) spring weather beckons us to open the windows wide and let some fresh city air into this 117-year-old home of ours.
Take that People's Gas and ComEd. You'll have to find someone else on the block to energy shame on next month's colorful, graphic-filled energy use report …
😉
Linda
To help you weatherize — or beautify (your choice!) — your home, Ace Hardware wants to give one lucky winner a $100 gift card!
a Rafflecopter giveaway

Good luck! 🙂
  This post was written as part of my role as an Ace Hardware Blogger. I was compensated by Ace for this post and for the products used, but all opinions about the products, about Ace Hardware (and about People's Gas and ComEd's energy shaming colorful chart-and-graphic-filled reports) are my own.