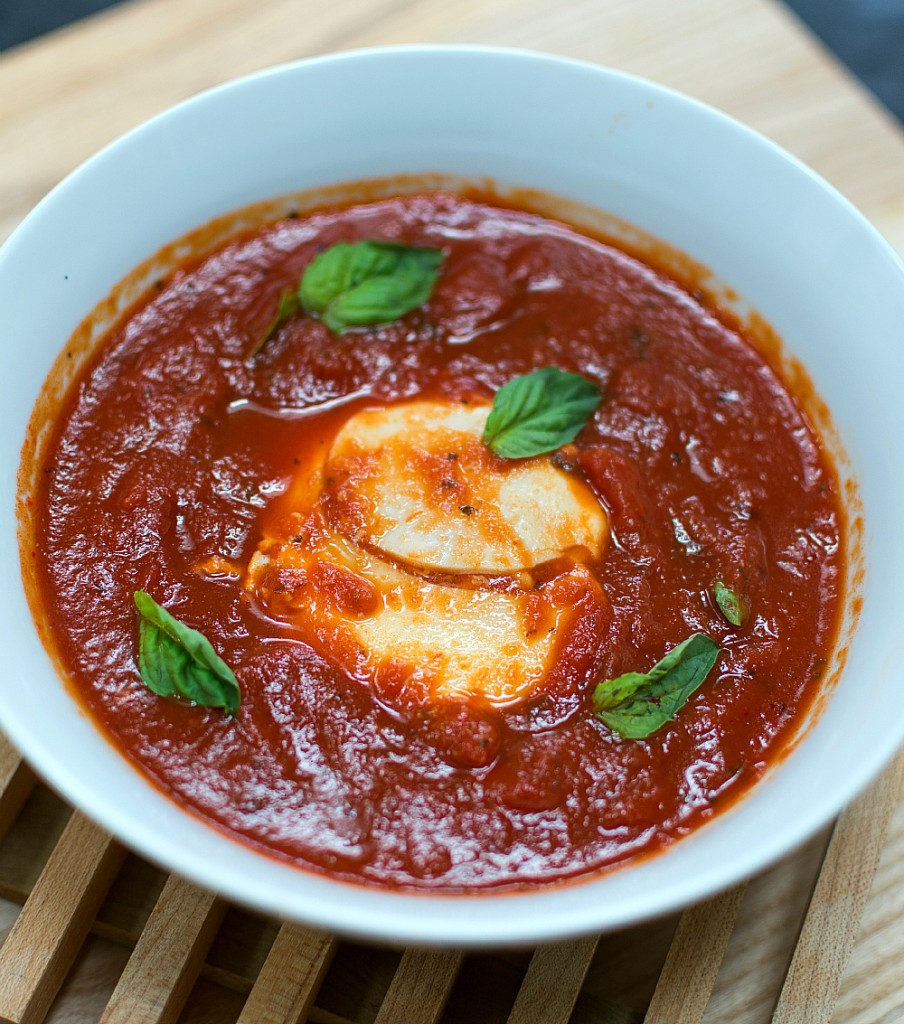 I'll be perfectly honest with you. When I spotted this Weight Watchers breakfast recipe on the Weight Watcher's site, I wasn't 100% sold on the idea.
I mean, I liked the 2-point value.
I liked the idea of eggs.
I liked the idea of tomato sauce. Served up spicy.
I liked the idea of fresh basil.
I just wasn't sure if I would like all those ingredients mixed together.
And then I thought, what the hay? You only live once. Why not just give it a try …
I mean, what's the worst that could happen? Not liking it?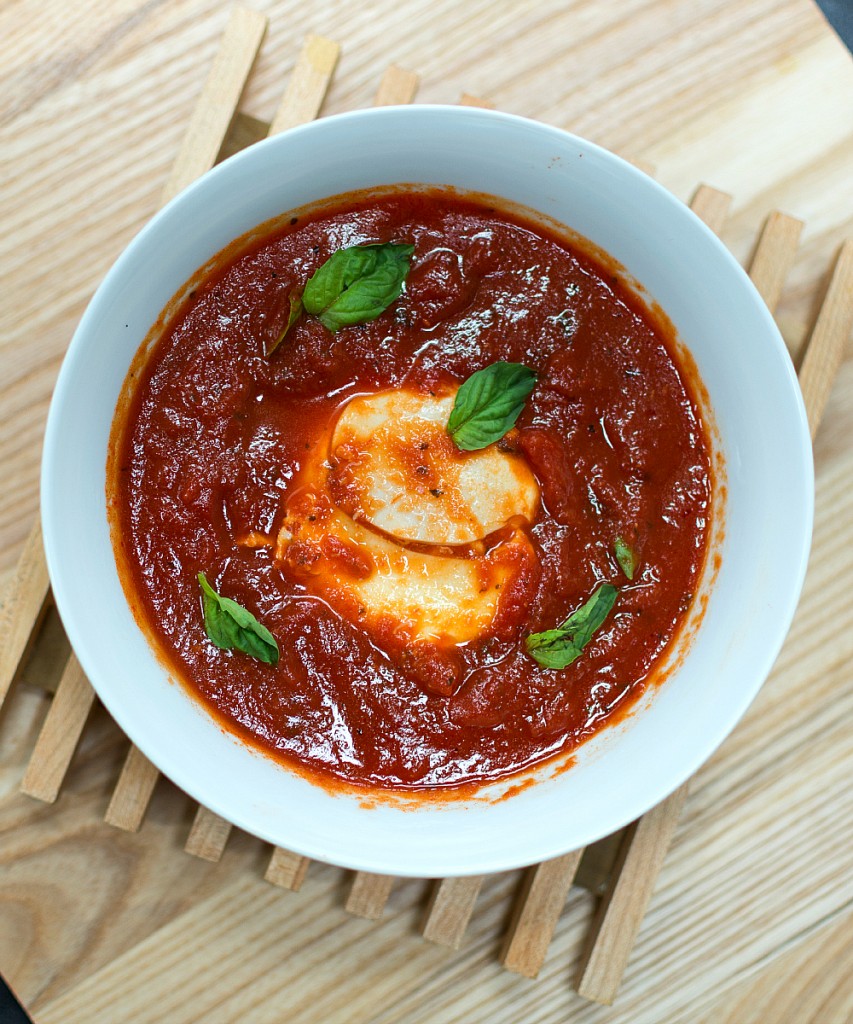 Egg in Spicy Tomato Sauce Recipe
2-Points | Servings: 1
Ingredients
1/2 cup(s) canned tomato sauce (chunky style of your choice)
1/4 tsp crushed red pepper flakes
1 large egg
fresh basil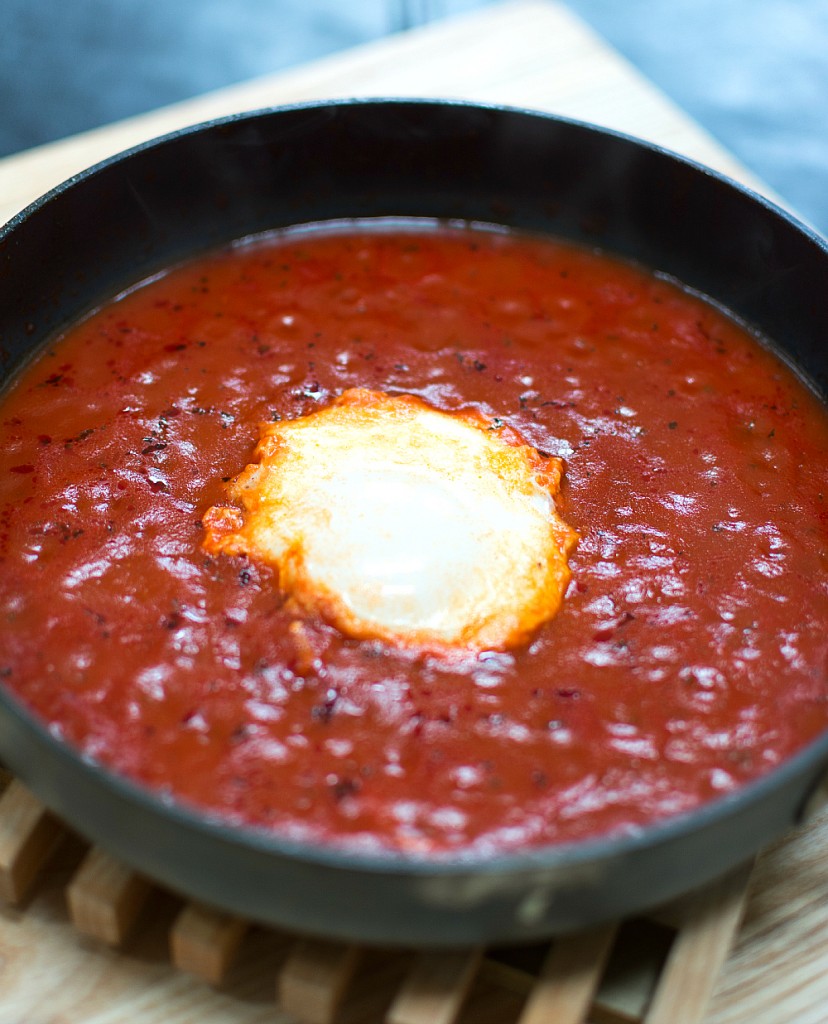 Instructions
Heat tomato sauce and pepper flakes in small skillet over medium heat. Make a small indentation in middle of sauce and crack egg into. Cover skillet and cook until egg is cooked through (I gave it about 4 minutes). Serve with fresh basil.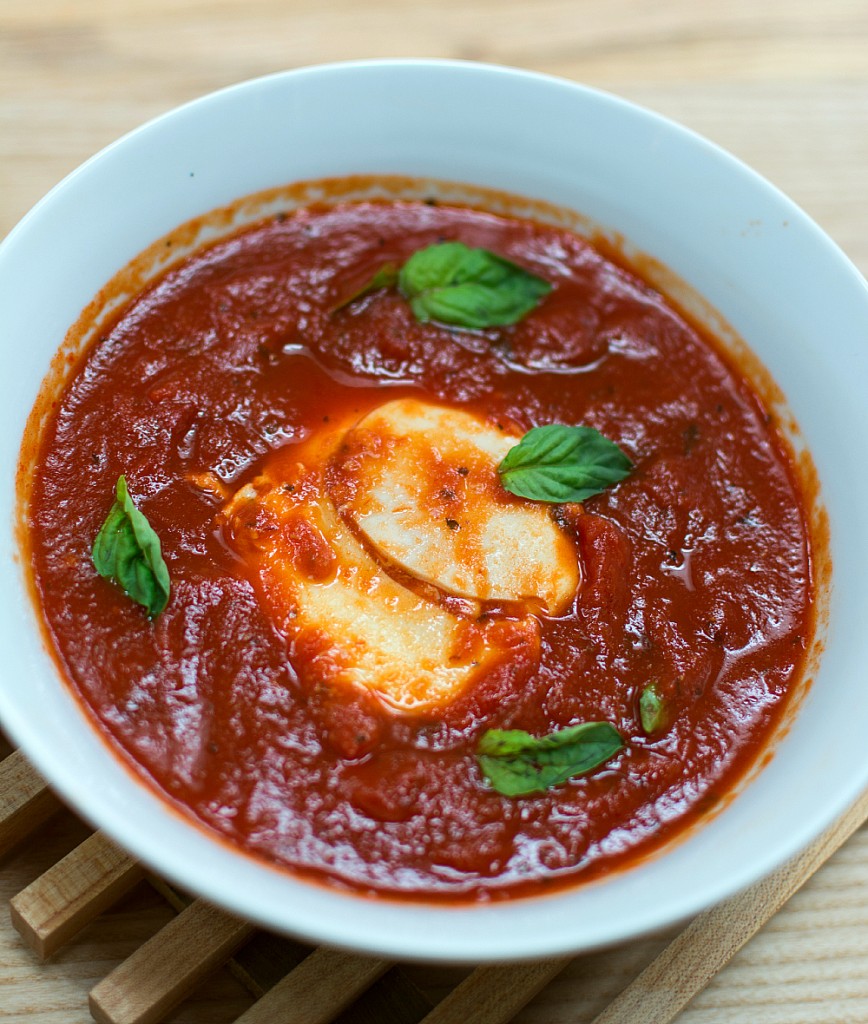 And you know what? Now I'm 100% sold.
It was so tasty. And satisfying.
And I can't wait until tomorrow morning to have it again.
🙂

You Might Also Like: