Weight Watchers Vegetarian Chili – Zero Point Dinner – Mariano's Vegetarian Chili Recipe.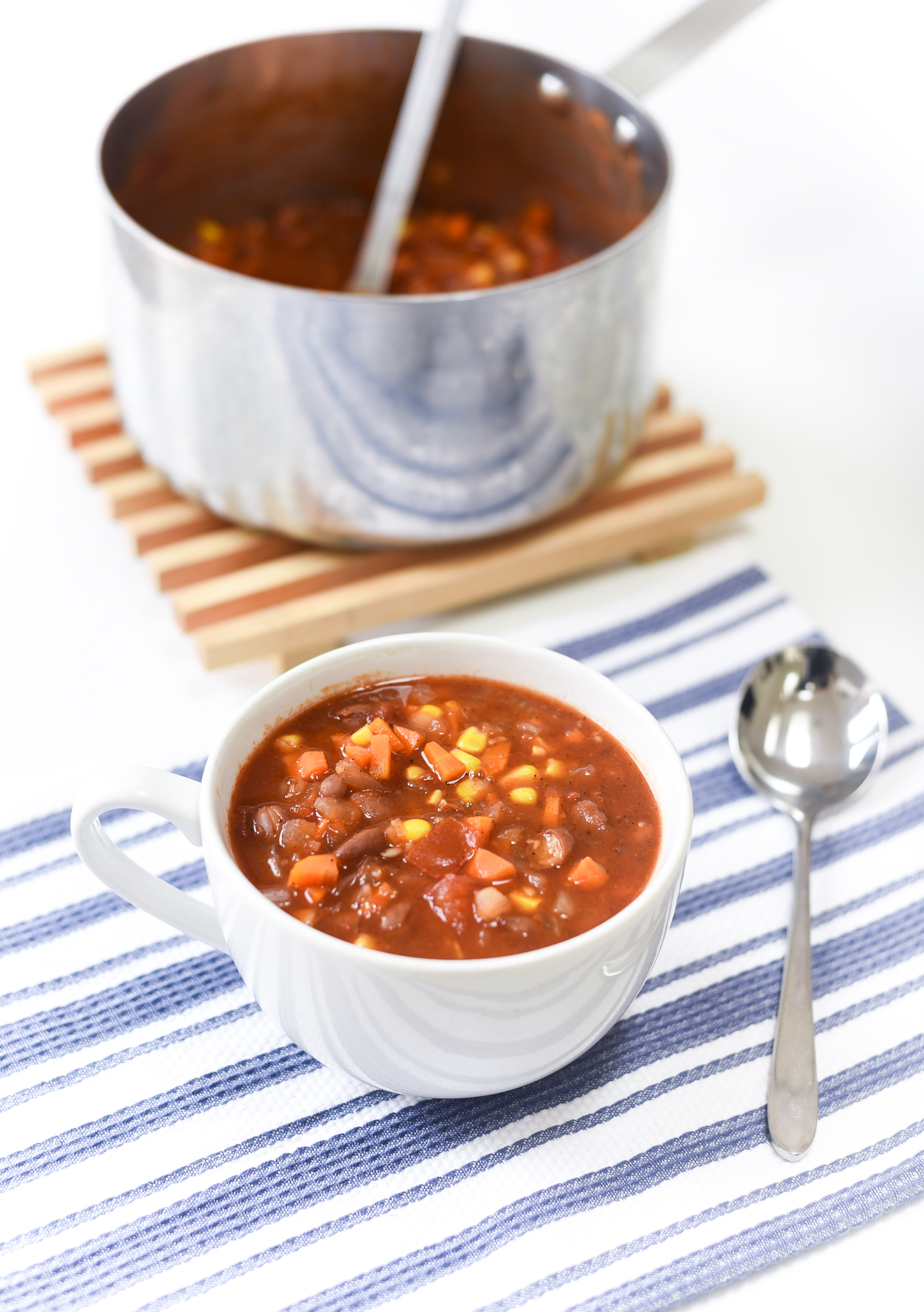 The race is on …
Temperatures hit 80 degrees in Chicago last week.
They're predicted to hit 80 again today.
I'm panicked. Things are getting real. And I'm not ready.
My legs are not shaven.
My toes are not pedicured.
And my waistline?
Yeah, my waistline is not ready to be exposed.
So I've been racing …
Racing to the gym to race on the treadmill. Racing to the grocery store to stock up on good-for-me fruits and vegetables. And lean proteins.
And speaking of grocery stores …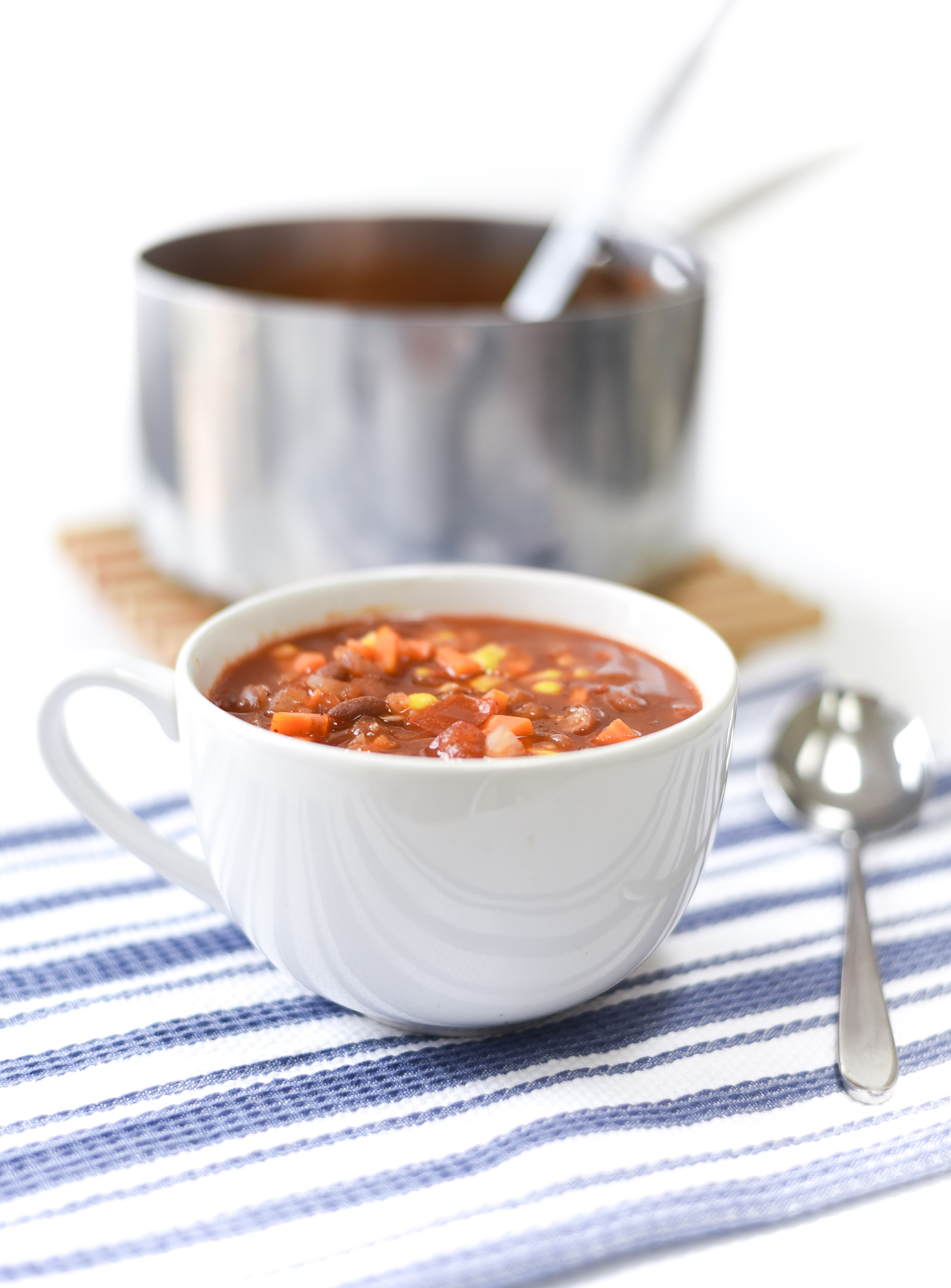 have you heard …. or do you know … the magic that is Mariano's? Mariano's grocery store?
(And no, this is not a sponsored post for Mariano's).
But it is glorious.
There's a bar. Um huh. You read that right. A bona fide bartender tending bar.
And there's a piano. With a piano player. Playing.
You can sit at the bar and chat with friends (as many do) before or after you shop. Or you can shop while sipping on your beverage of choice (as many do).
Oh, and did I mention the sampling?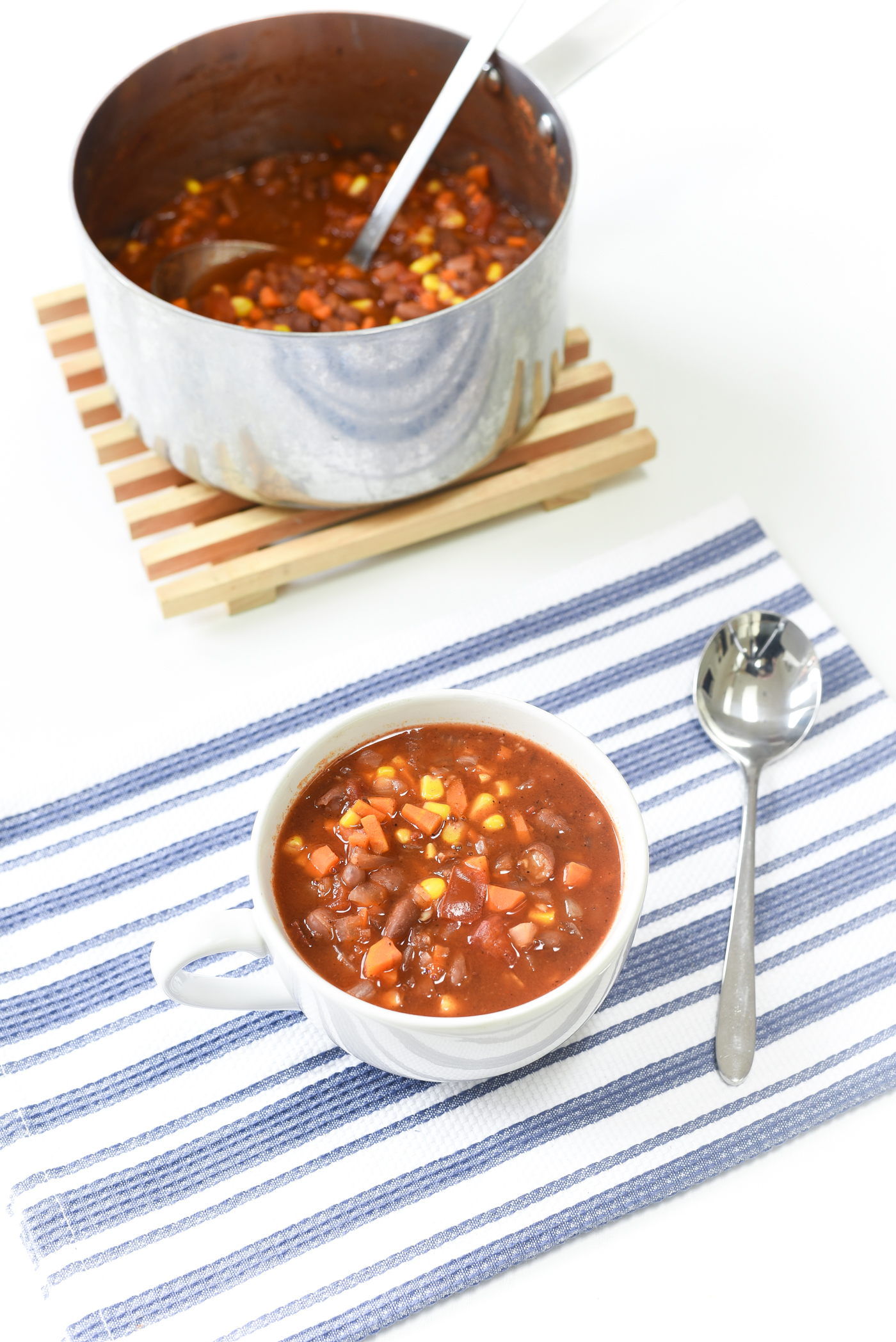 Yep. There's food along the way to sample with your libations.
Neither of which, by the by, has helped with the whole waistline exposing dilemma.
So now I'm racing against time. Racing against the weather to get shorts-and-tank-top-80-degree ready. Starting with this delicious Weight Watchers Vegetarian Chili recipe from Mariano's. The best? It's 0 Weight Watchers points …
Weight Watchers Vegetarian Chili / Zero Point Dinner / Mariano's Recipe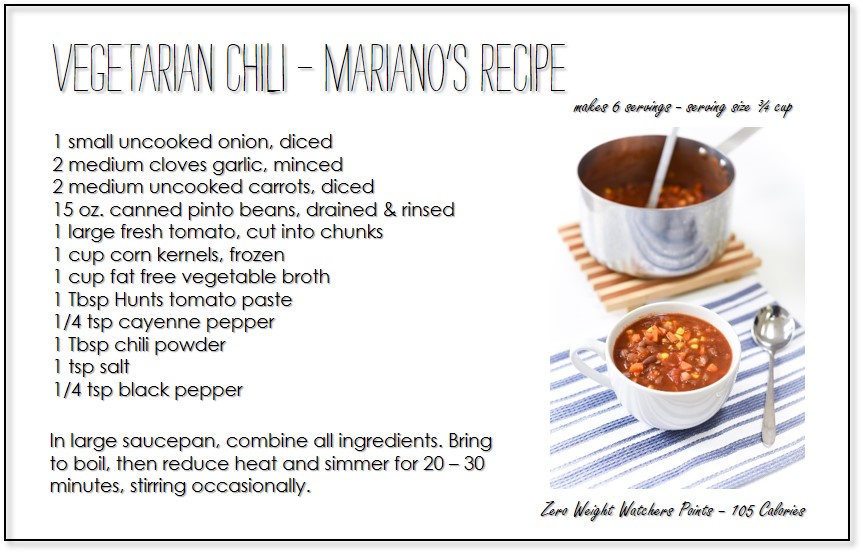 Click here to download & print recipe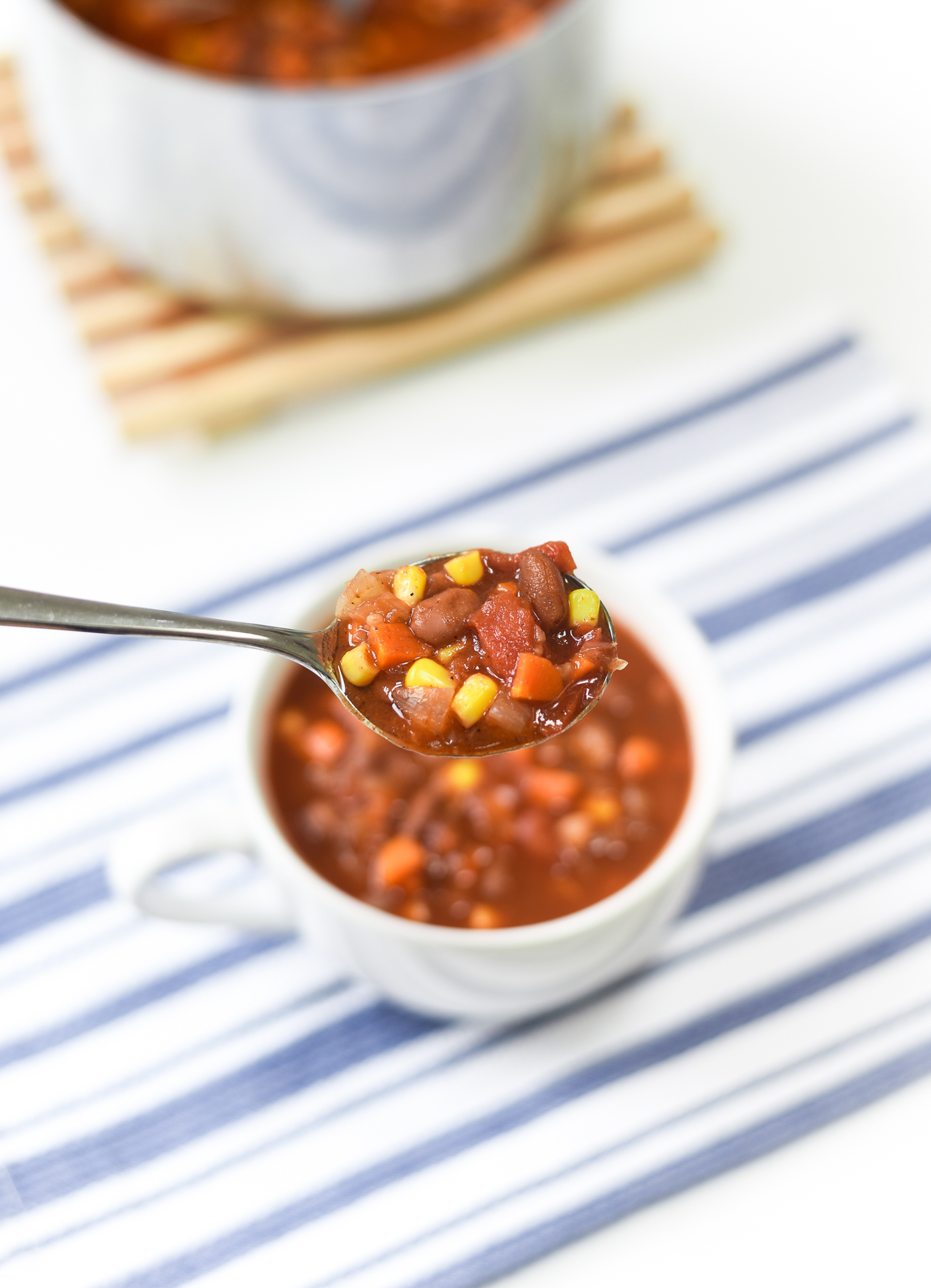 So …. are you ready for shorts-and-tank-top-80-degree weather?
Pin It!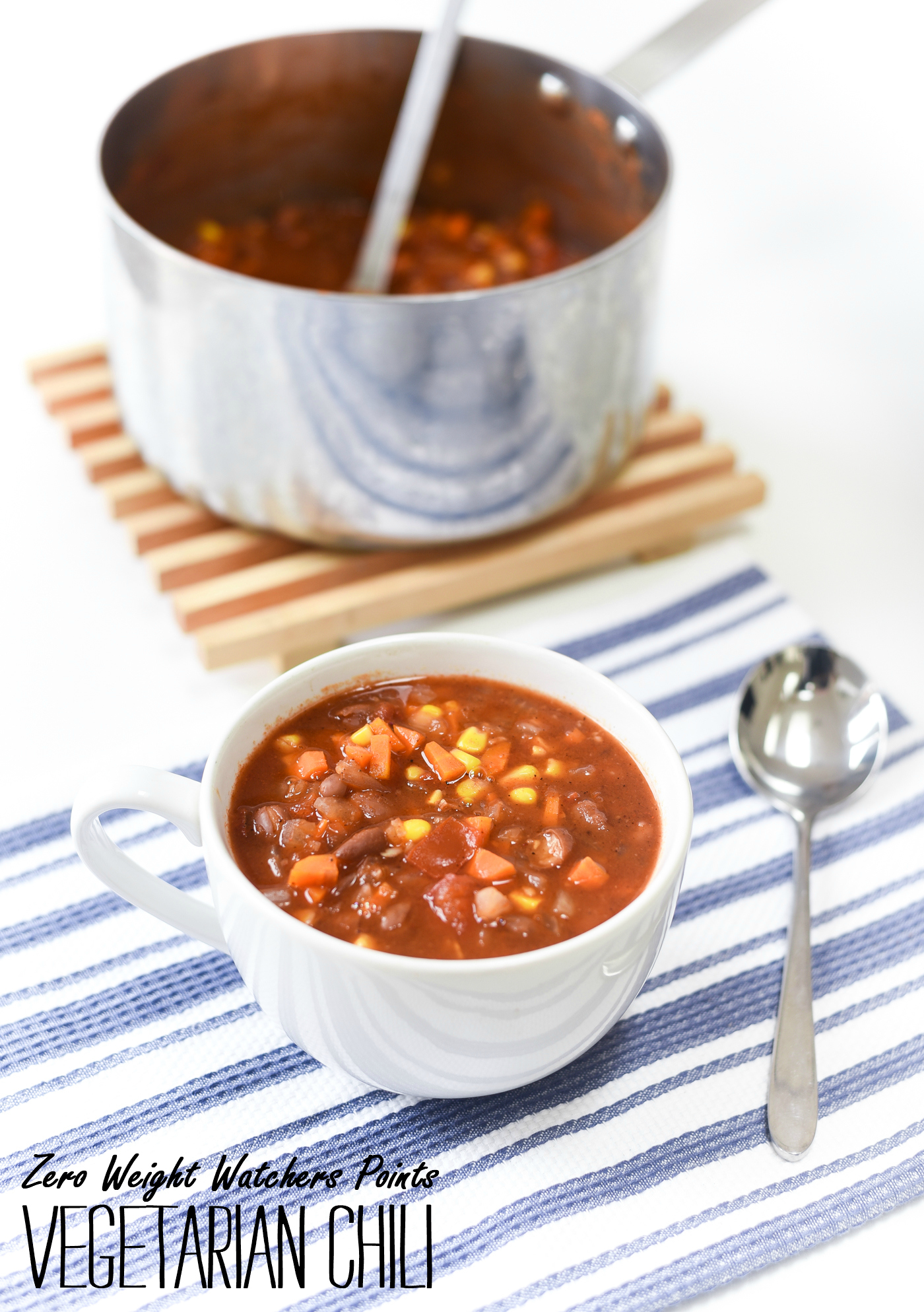 You Might Also Like: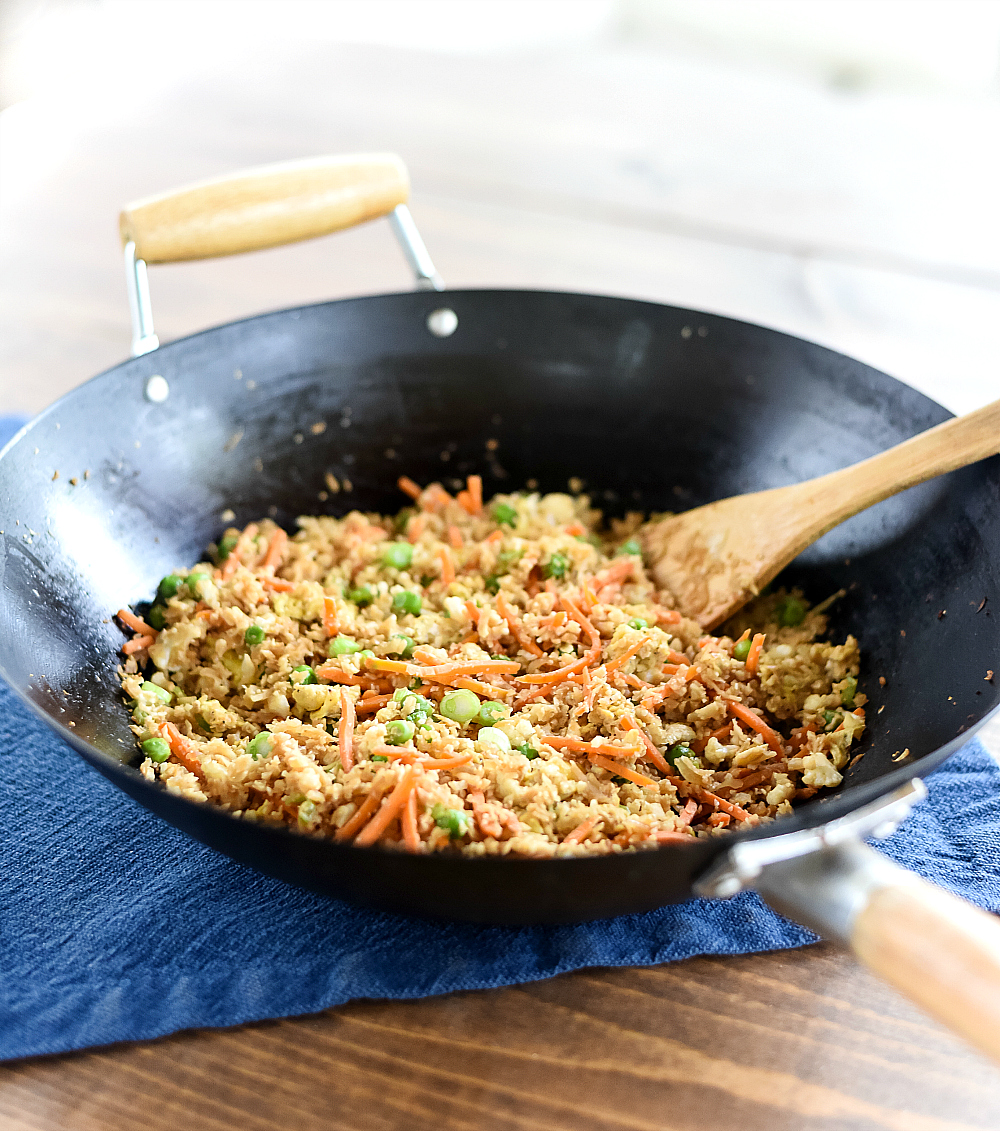 Weight Watchers Cauliflower Fried Rice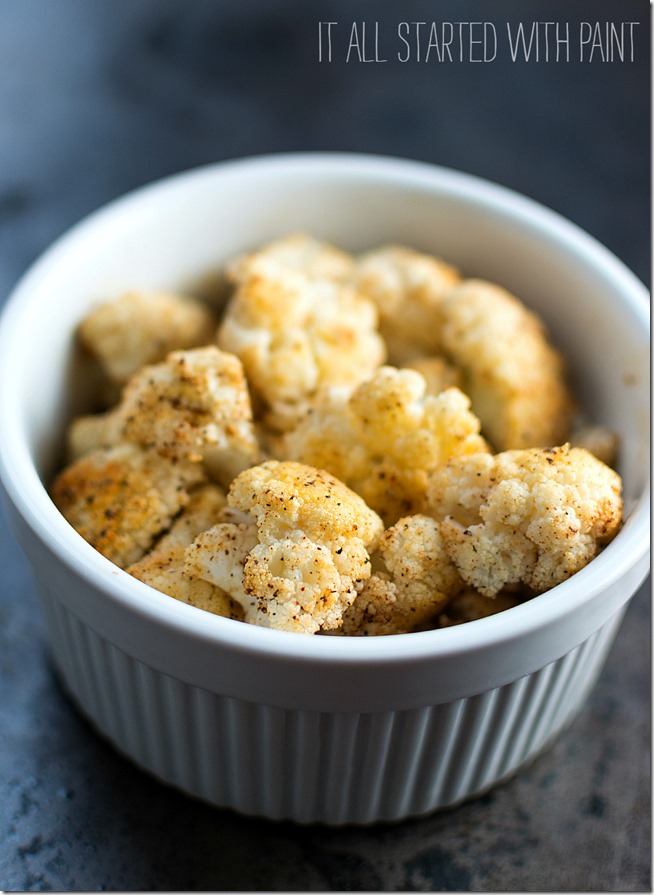 Weight Watchers Zero Point Cauliflower Poppers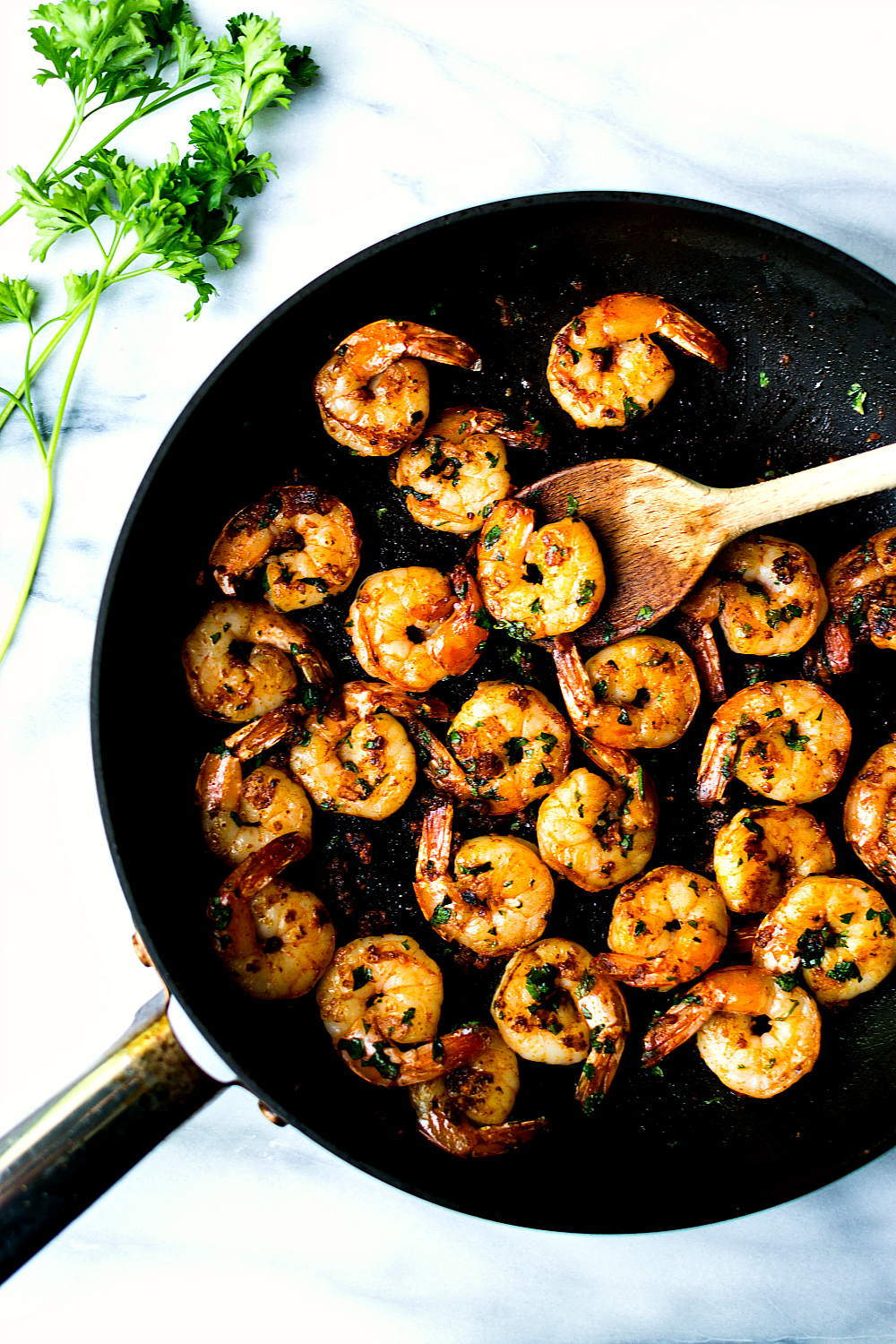 Click here for the full gallery of all my Weight Watchers recipes …