This is a Sponsored post written by me on behalf of Integrity Windows and Doors . All opinions are 100% mine.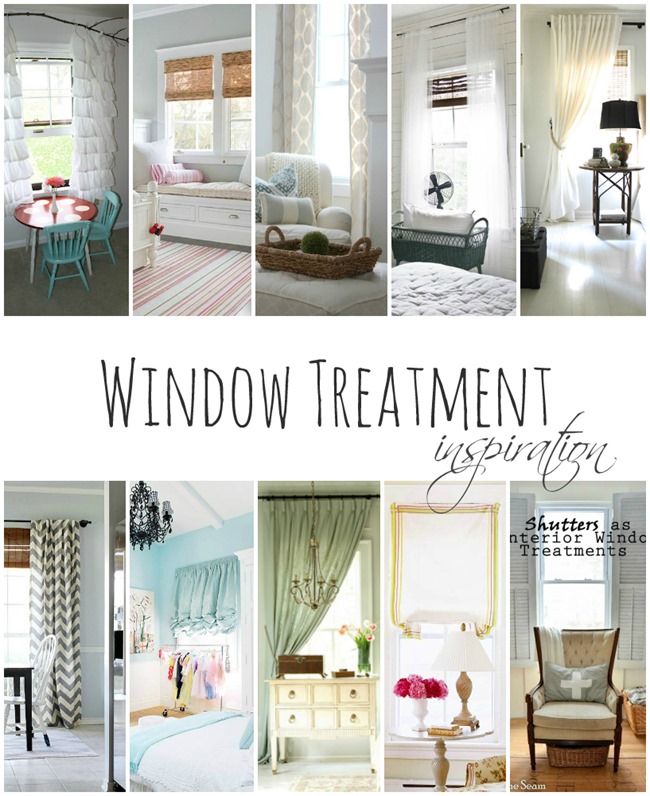 Source:   Ruffled Curtain at Primitive & Proper | Bamboo Blinds at bhg.com | Stenciled Curtains at Proverbs 31 Girl | Sheers at The Lettered Cottage |  Flowing Drapes at Design Indulgence | Chevron Drapes at Hi Sugarplum | Balloon Shade at Design Your Own Draperies | Roman Shade from bhg.com | Shutters as Window Treatments at Sew a Fine Seam
I'm a double hung kind of girl.
… and get your heads out of the gutter, people …
I'm not talking human anatomy. I'm talking window anatomy. As in double hung windows. With the two panes and sashes and all that double hung window stuff.
Clearly I'm not hip to the double hung window lingo.
All I know is my house is filled with casement windows. Which have their pluses. Like offering up an excellent breeze when open.
But the whole opening of the windows leads to the down side too. Well, in our home, that is. Because when open, they're exposed to the elements. Which, over the years, has taken its toll of our wood frames. Causing swelling. And distortion. And broken seals …
and ridiculously inflated heating and cooling bills.
And that hurts.
The worst offender is in my daughter's room. It's in pretty bad shape and our spray sealant quick fixes are no longer doing the trick. We've prolonged this purchase for long enough. Which means I'm in the market for a replacement window …
With my eye on something double hung. Like this one from Integrity Windows.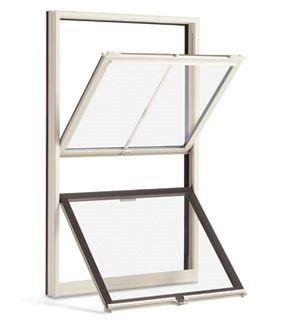 Though, I do worry about the sizes … well … sizing. If so, we'll then go with the Ultrex casement. Only this time, no wood frames. No siree. We'll be going with Integrity's Ultrex Fiberglass Windows and Doors. They're pultruded fiberglass (sounds fancy, right?) and are billed as the perfect building material for windows and doors.That pultruded fiberglass makes them durable, strong, stable, low-maintenance and efficient.
Now that window sounds like it can stand up to the elements when open …
and lower my heating and cooling bills too!
And once that fancy new pultruded fiberglass window is installed, I'll be dressing it up all fancy like too. In fact, I've been pinning a bunch of window treatment ideas in anticipation, but am leaning towards something like this …
Simple. Clean. And it'll let our shiny new Ultrex window take center stage.
I'm also part of Integrity Windows and Doors' campaign-wide $500 Visa gift card giveaway. To enter to win the $500 Visa gift card, visit Integrity Windows and Find your local Integrity dealer. Then come back and leave a comment on my blog here with your closest location for your entry.
That's it!
So, tell me, are you a double hung kind of girl too?
🙂
The contest ends on 5/14/14. The official rules can be found here: http://bit.ly/1kZrbnD
Learn more about Integrity windows and doors on their website. You can also find them on Facebook and on Twitter