DIY Tile Coasters with Mod Podge & Scrapbook Paper.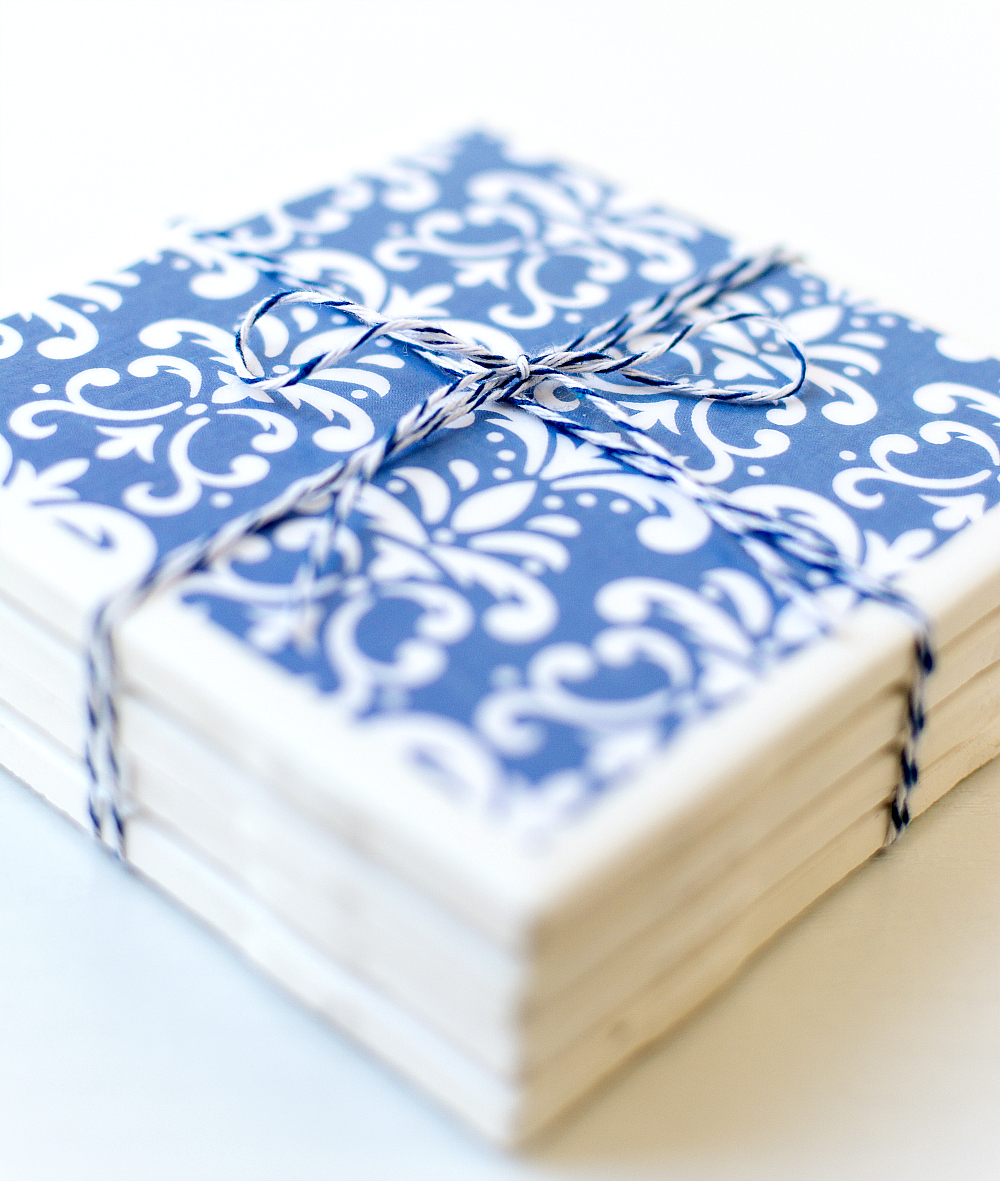 We are not fancy here at casa It All Started With Paint. In fact, we are the polar opposite of fancy.
Which, according to Thesaurus.com would make us plain, poor, simple, ugly, unadorned and/or unornamented.
Hmmm …
Thesaurus.com was not very kind to us unfancy folks. I mean, I get the plain, simple, unadorned and unornamented. But poor and ugly were low blows.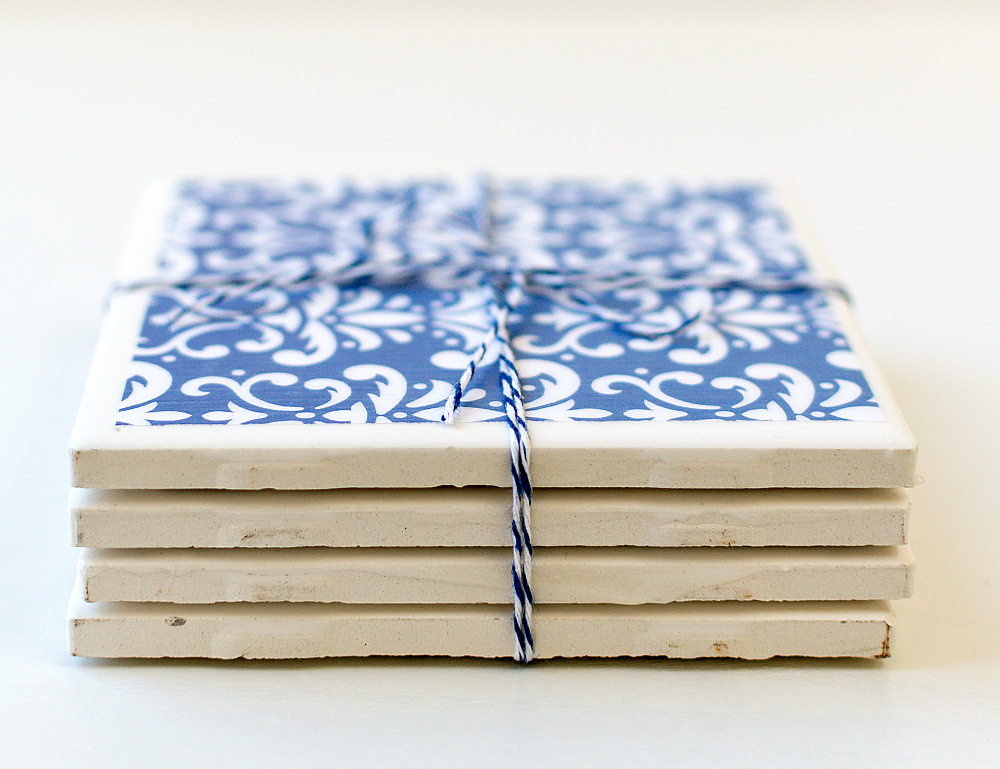 And, unlike Thesaurus.com, I was thinking more along the lines of we eat and drink on the couch in front of the tv or our screens unfancy. I'm definitely not one of those people running around placing coasters under everyone's drinks. In fact, up until last week I didn't even own any coasters …
But my unfancy ways changed after I poured my blood, sweat, and tears into my drum table makeover. It's the table where I typically rest my unfancy eat-and-drink-in-the-living-room food and drinks. However, I was so enamored of the liming wax finish I created on said table top that I was worried about ruining the finish. Which meant I had to get my fancy on. With some diy tile coasters.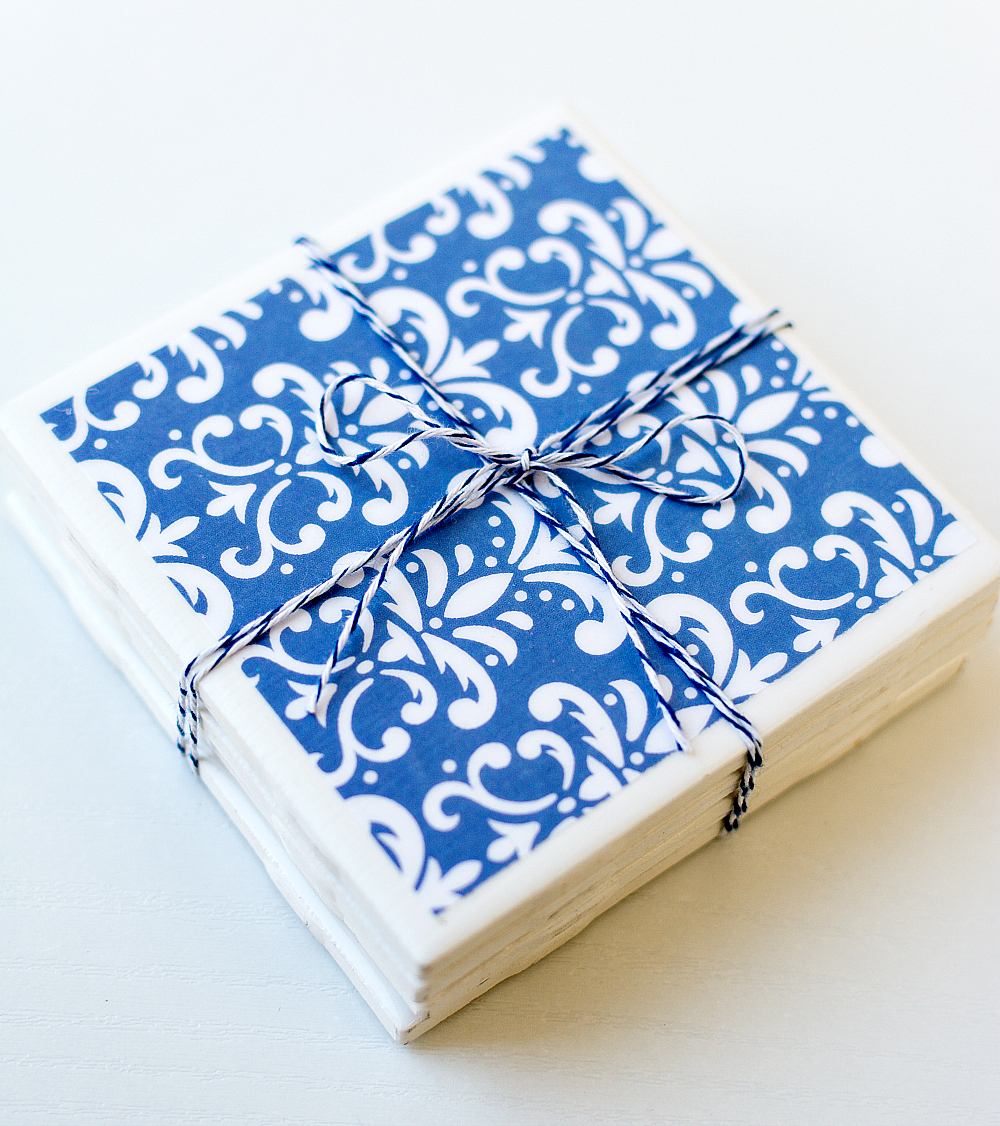 DIY Tile Coasters: How To Make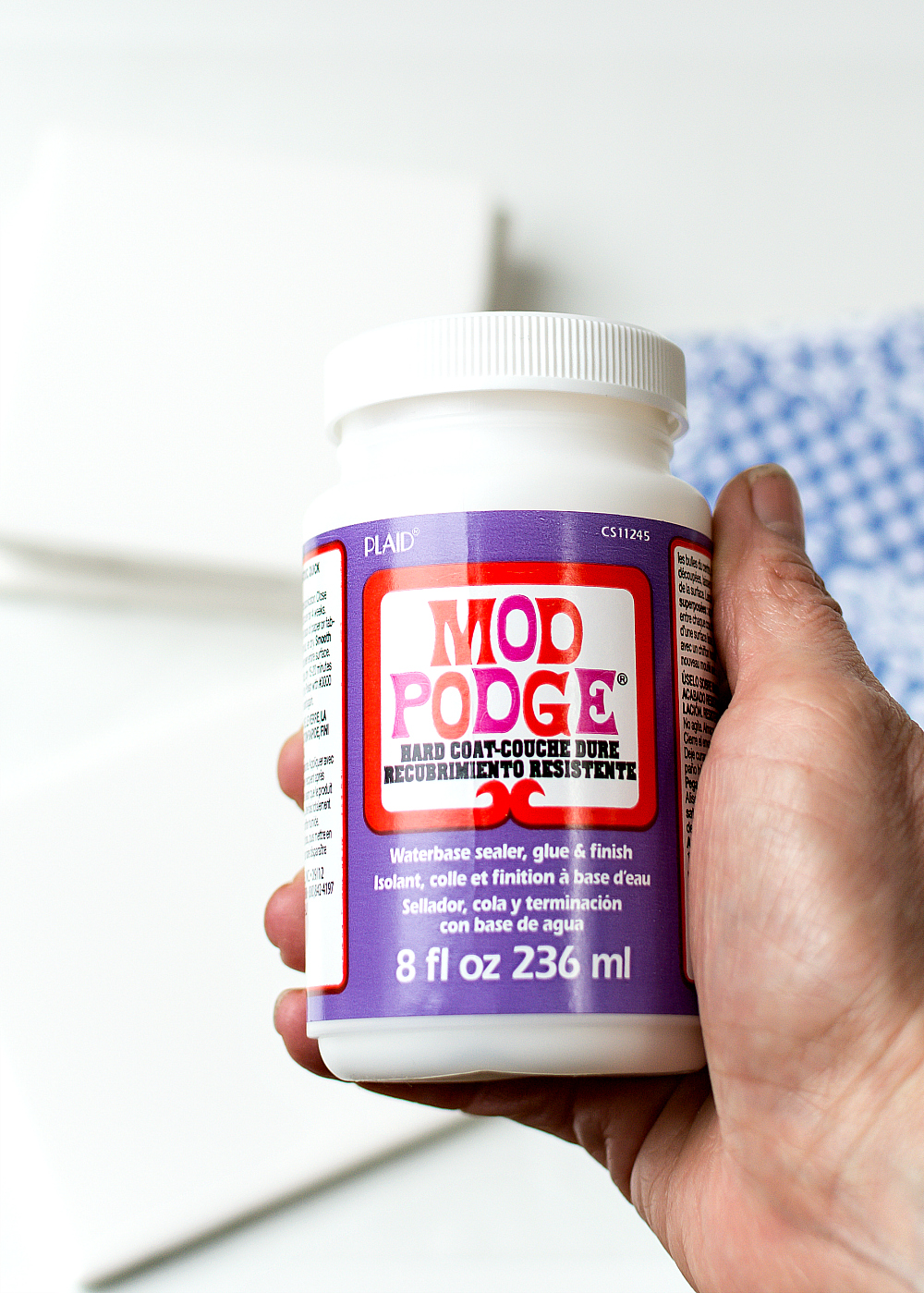 Supplies
Mod Podge Hard Coat (found at craft store)
White Tiles (available to purchase individually for about 30 cents each at home improvement stores)
Scrapbook Paper
Scissors or Paper Cutter
Foam Brush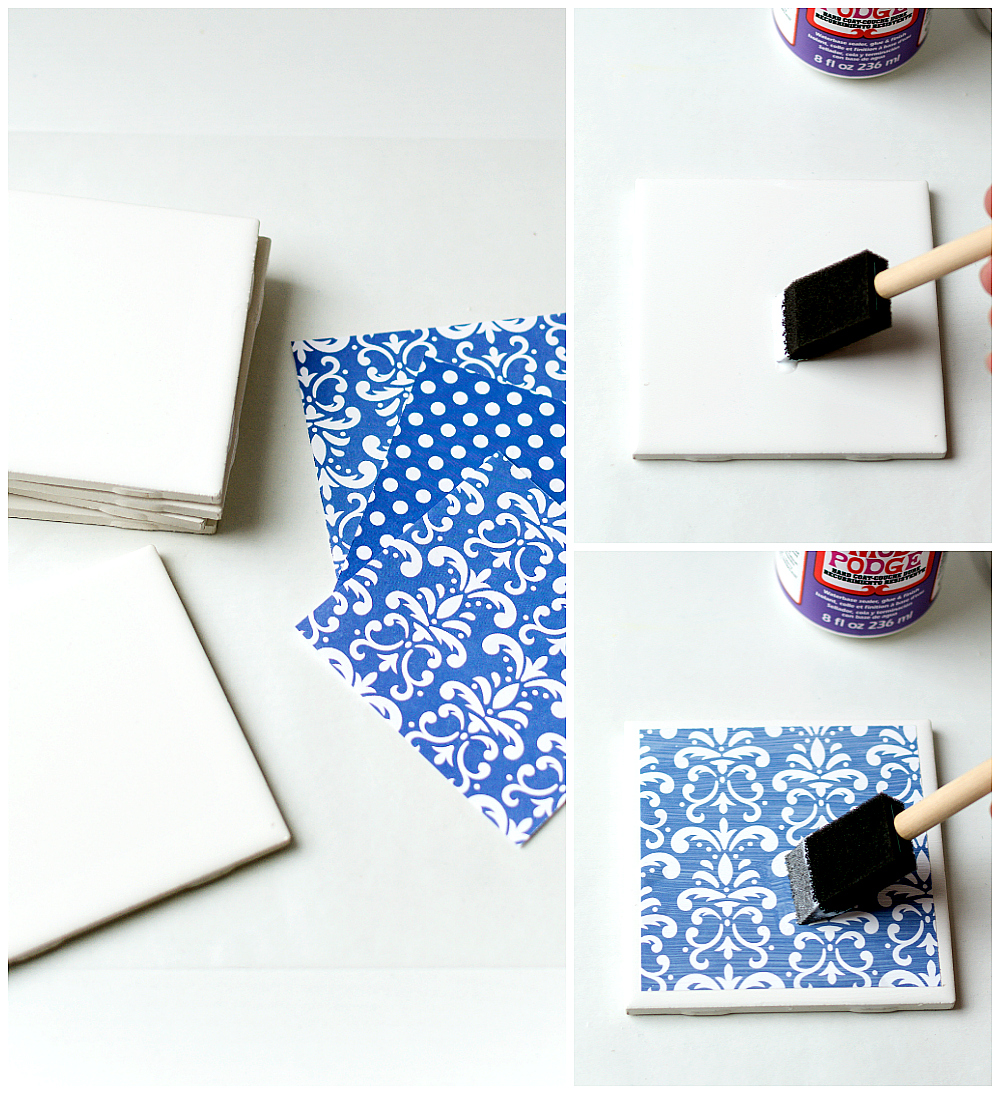 Step 1:
Cut paper to allow for 1/4″ boarder on all sides.
Step 2:
Apply generous layer of Mod Podge to tile.
Step 3:
Affix paper square on tile. Add Mod Podge to corners and sides as needed. Smooth out any bubbles with fingers.
Step 4:
Apply five coats of Mod Podge on top of paper. Let dry between coats.
Step 5:
Glue some felt and/or glue to the bottom corners so your new, fancy diy tile coasters don't scratch your furniture.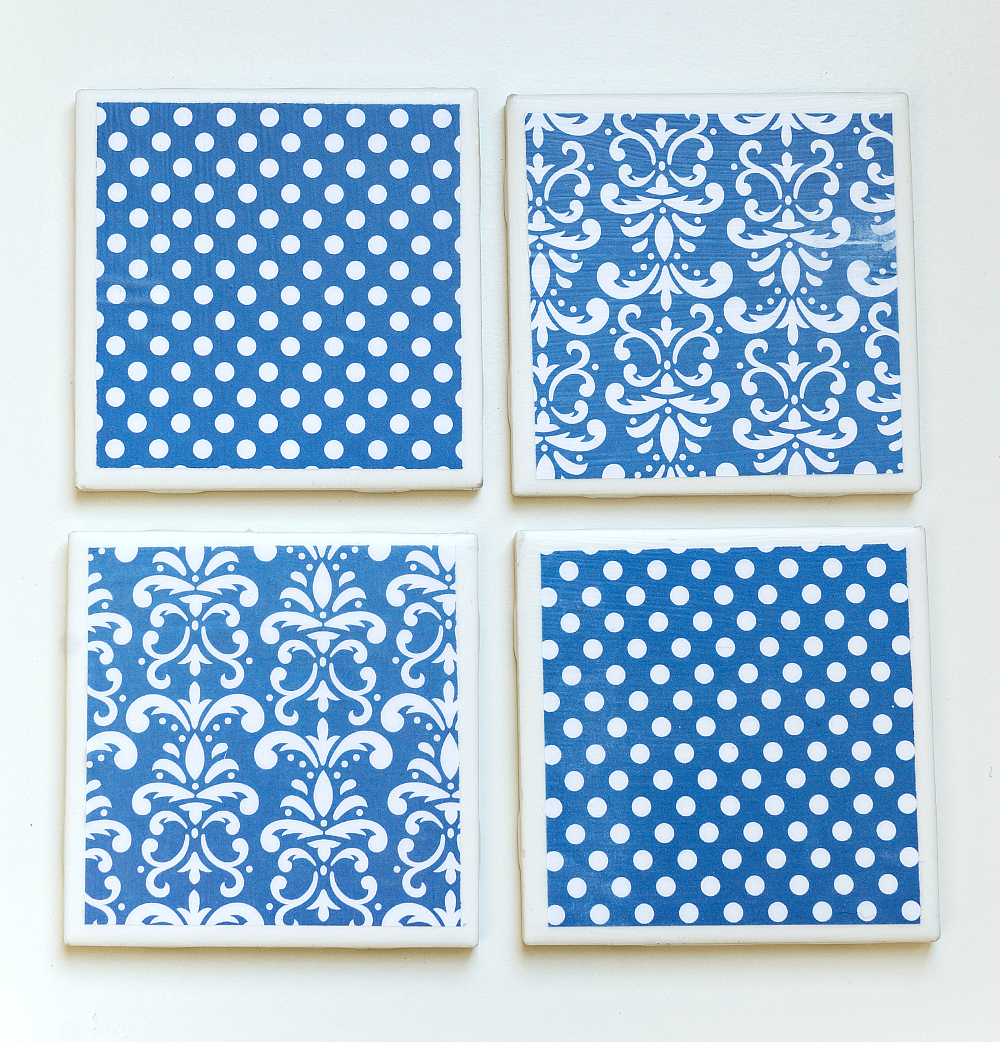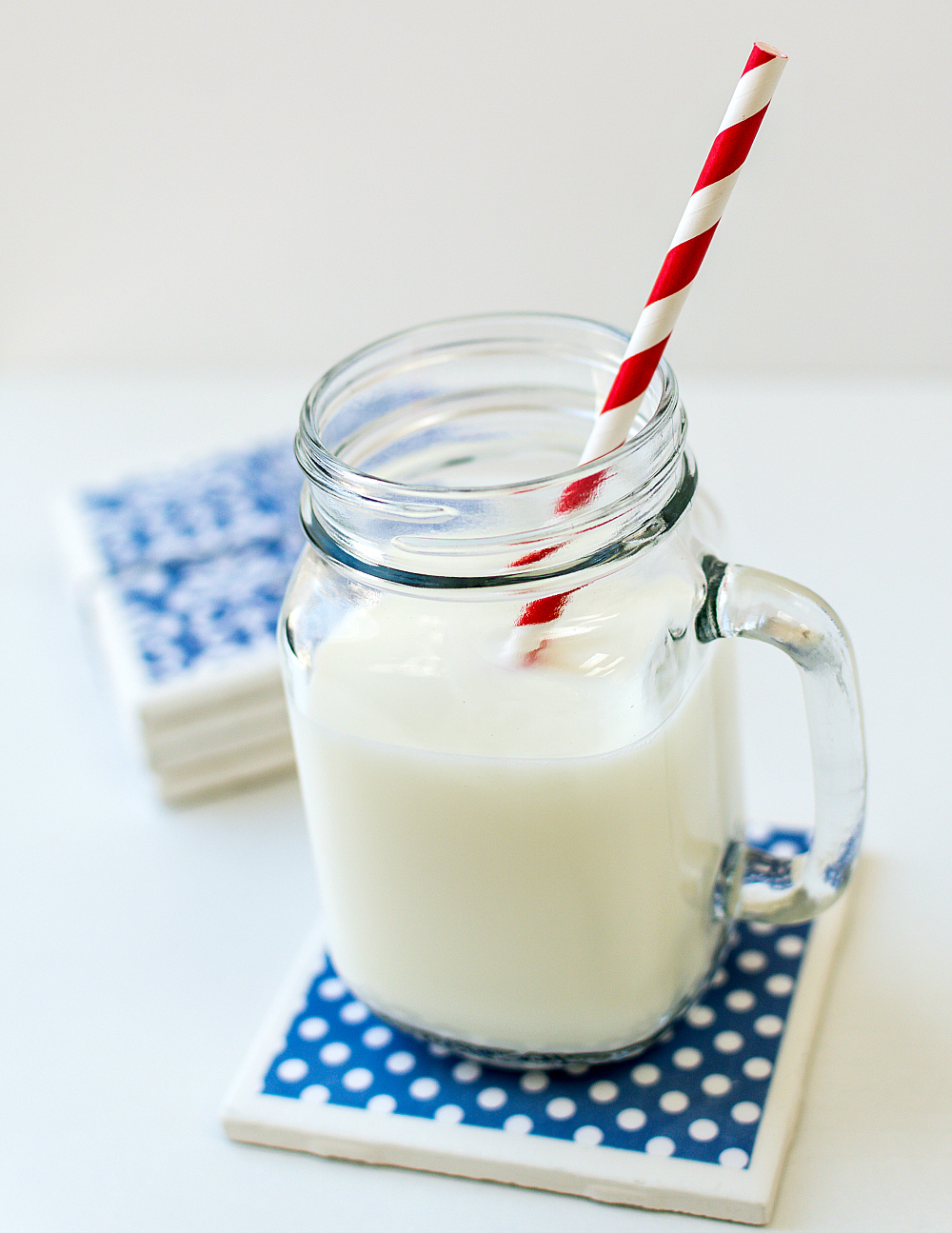 So now I have a tiny little corner of fancy in my home that is neither poor nor ugly. 🙂
P.S. These DIY tile coasters could also make a cute housewarming gift. For your fancy friends. 😉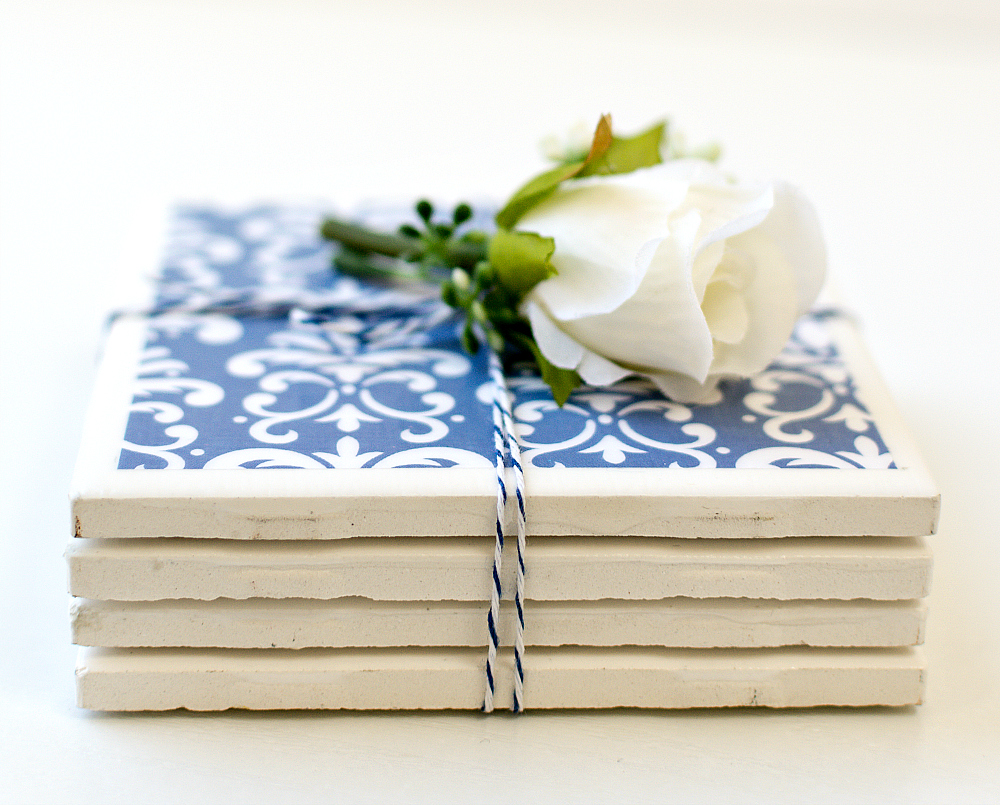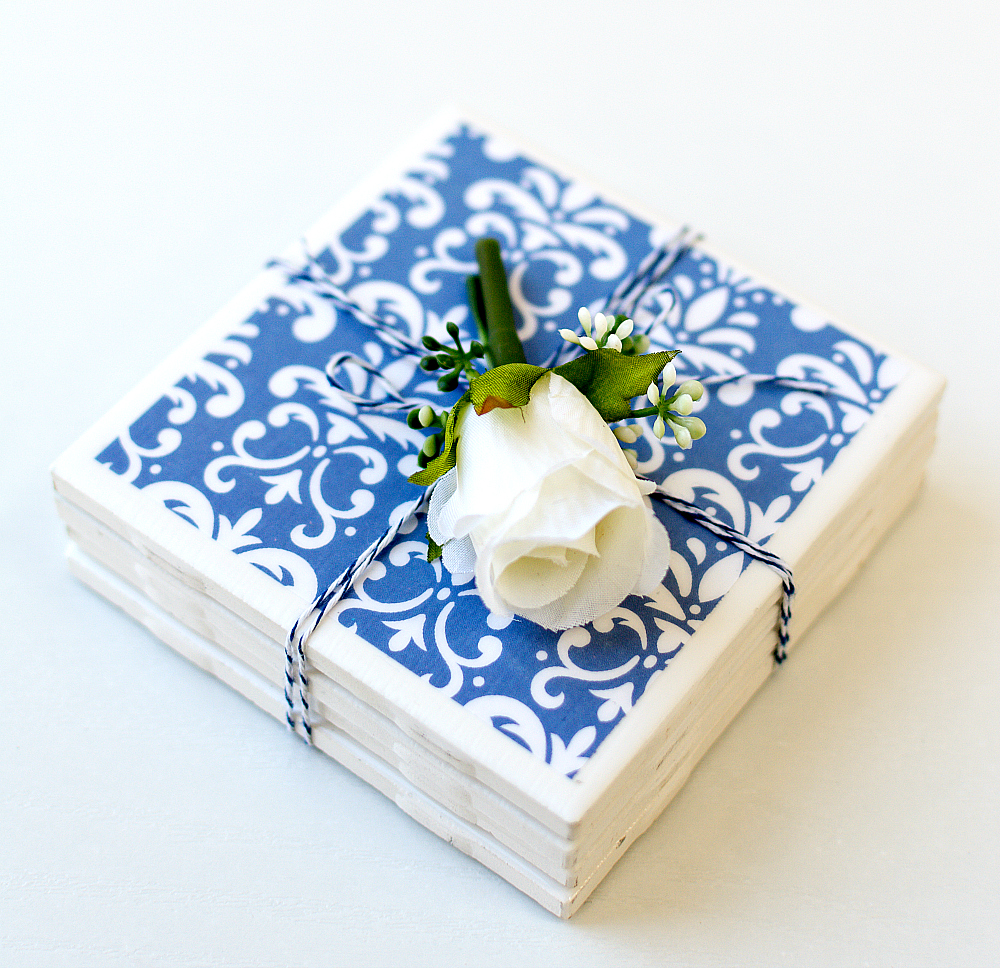 PIN IT!

You Might Also Like: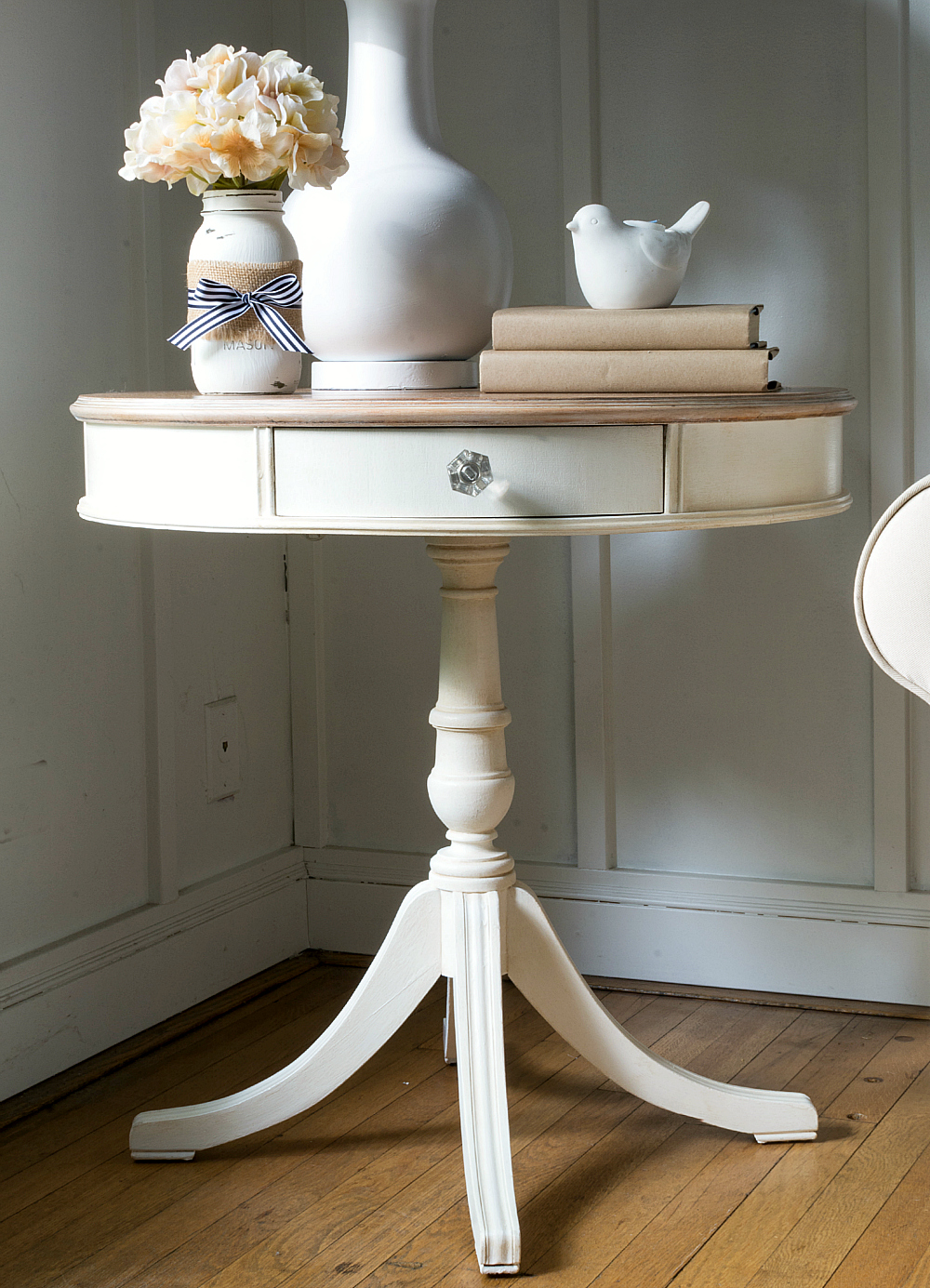 Drum Table Makeover (click here)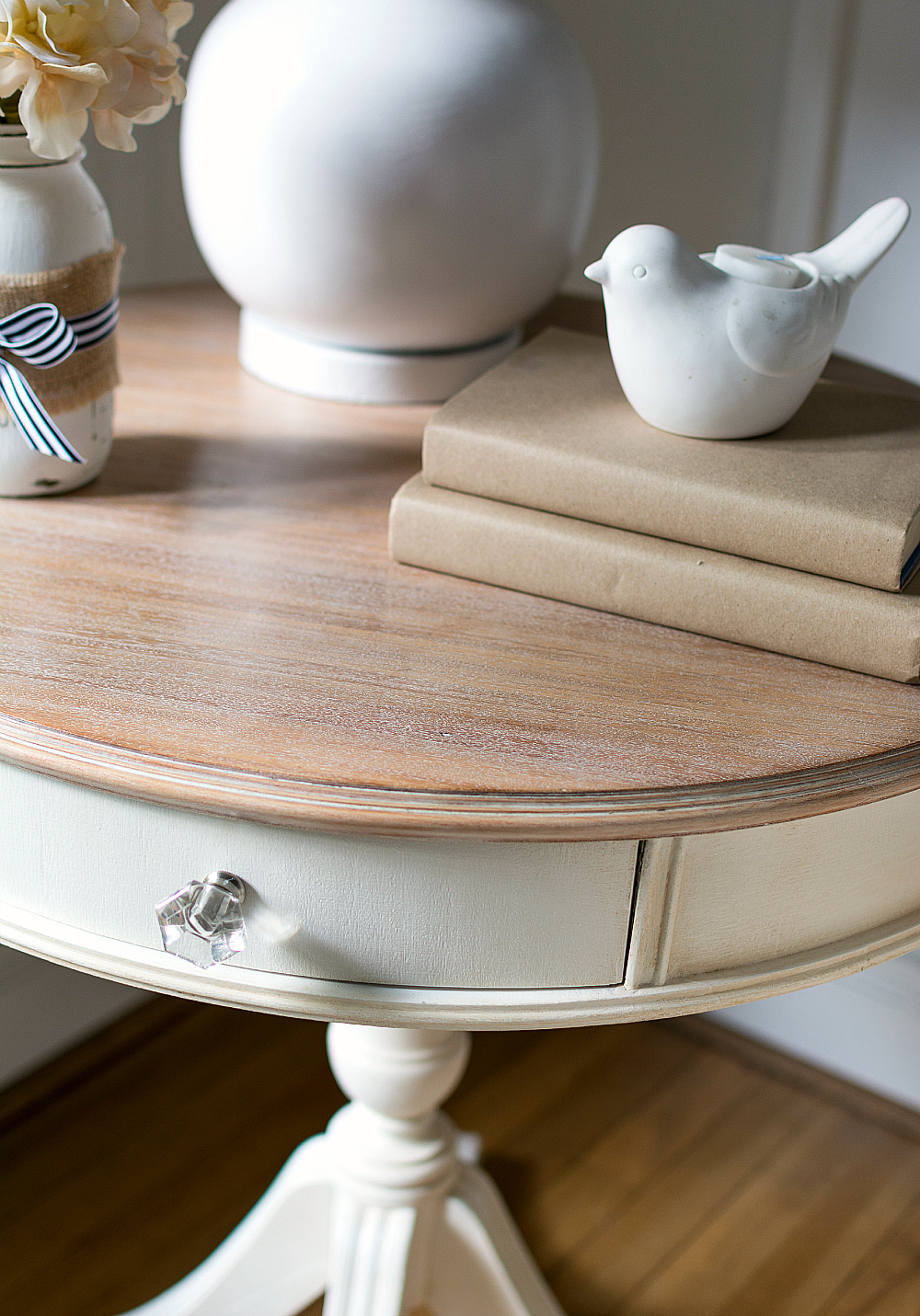 Liming Wax Table Top Tutorial (click here)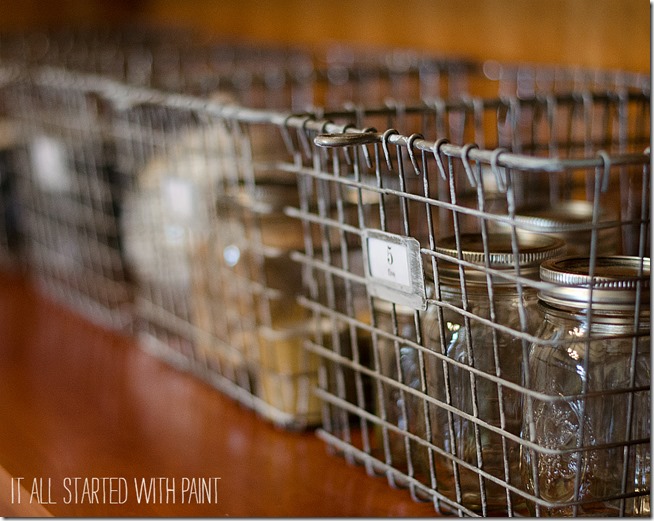 How To Age Locker Baskets (click here)
You can find my complete DIY & Crafts project gallery by clicking here …
Sharing:
| Link Party Palooza | Inspiration Monday | Between Naps on the Porch | A Stroll Through Life |