Zero Point Weight Watchers Soup: Spicy Tomato Cabbage Soup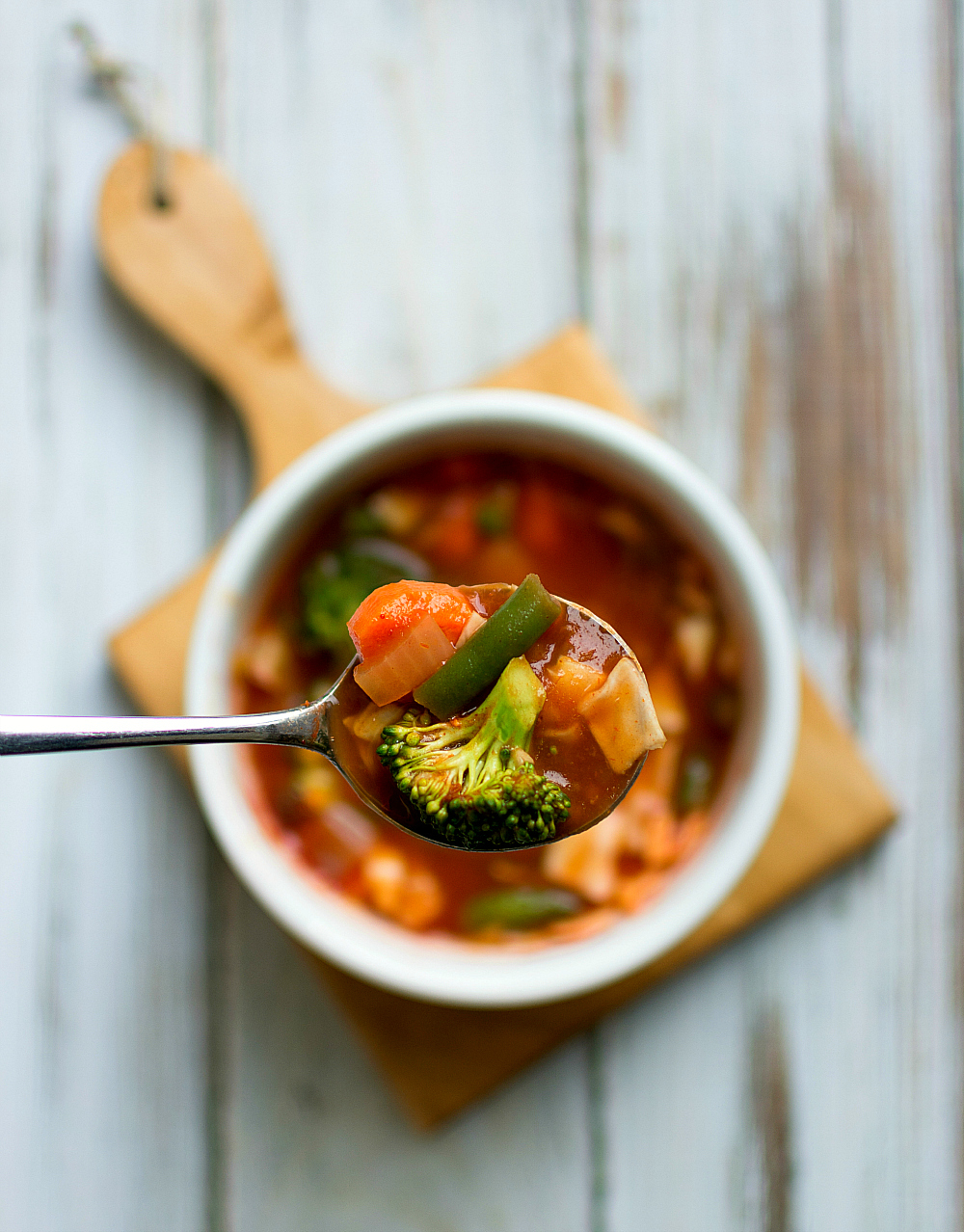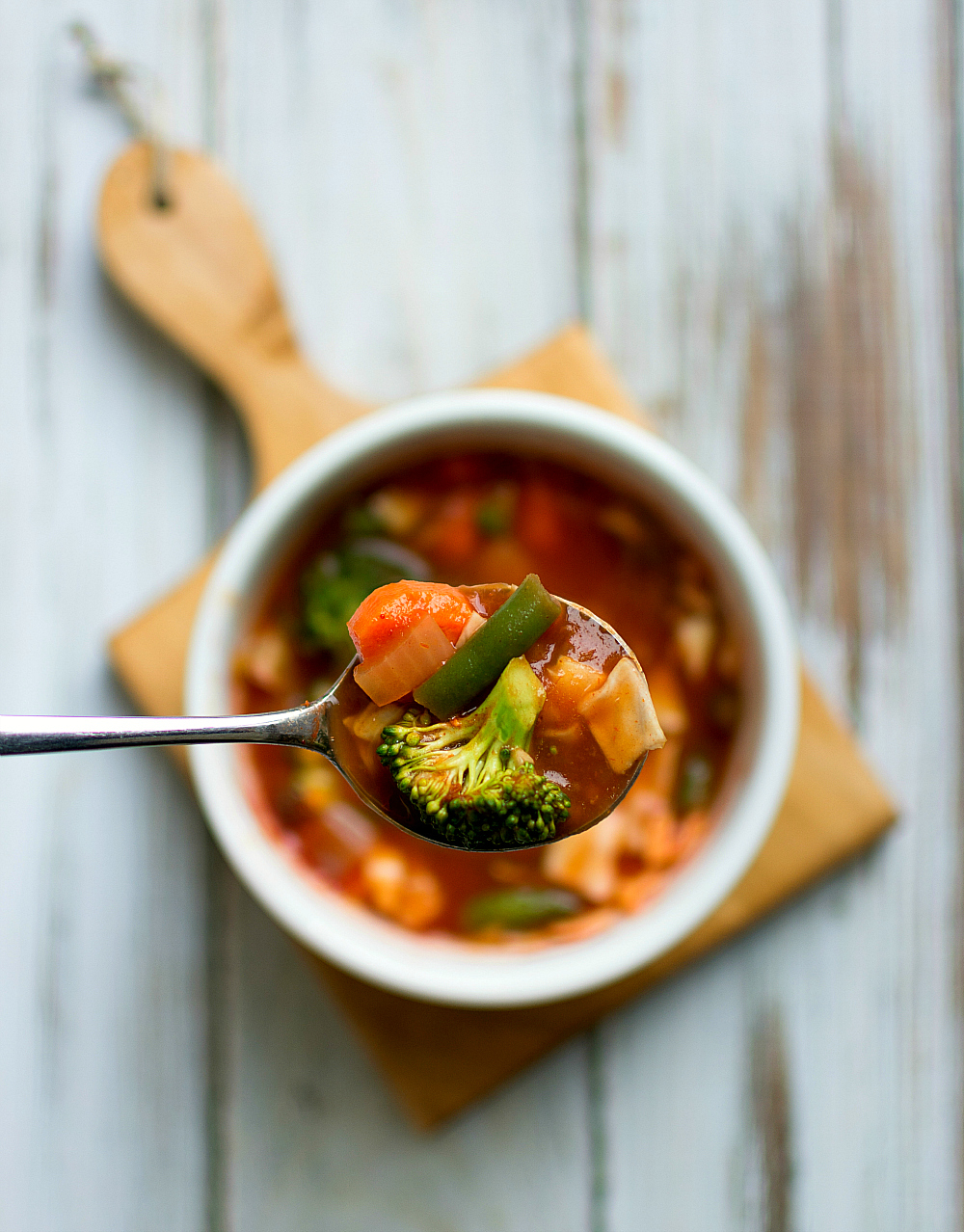 Dear Oprah,
Let me start by saying welcome back to my living room! While you may not be hanging around for an hour each day, seeing your smiling face and hearing your comforting words one 60-second Weight Watchers commercial at a time has truly lifted my spirits …
And those words you speak really resonate with me. Okay, maybe not the words about red carpet events, but the ones about embracing our best bodies.
To which I'll add a caveat.
Because there is no way in h-e-double-hockey-sticks that my body today could ever compete with my body in my 20's. But I still buy into the idea of striving for my best body for this particular decade in my life.
Now Oprah, I'm thrilled to be joining you on this journey. I'm not even a little hurt that you started without me (congratulations on that 26 pound weight loss!). Or that you have a vested interest in Weight Watchers …
But with your encouragement and words of inspiration, I'm hoping my 2016 diet will finally achieve the success I so desperately desire. Because my attempts in 2015 were a complete and utter failure that went something like this: 1-2 weeks really great; 2-4 weeks not so great.
;(
I hit rock bottom (with a very large bottom) around Thanksgiving …
and then there you were. In my living room. With that comforting soundtrack and your 'we're in this together mantra.'
Which sent me back to the recipe archives. To the Weight Watchers plan and recipes I successfully followed to drop the baby weight all those many years ago.
This zero point Weight Watchers spicy tomato cabbage vegetable soup was my go-to back then. And has been my go-to since the start of January …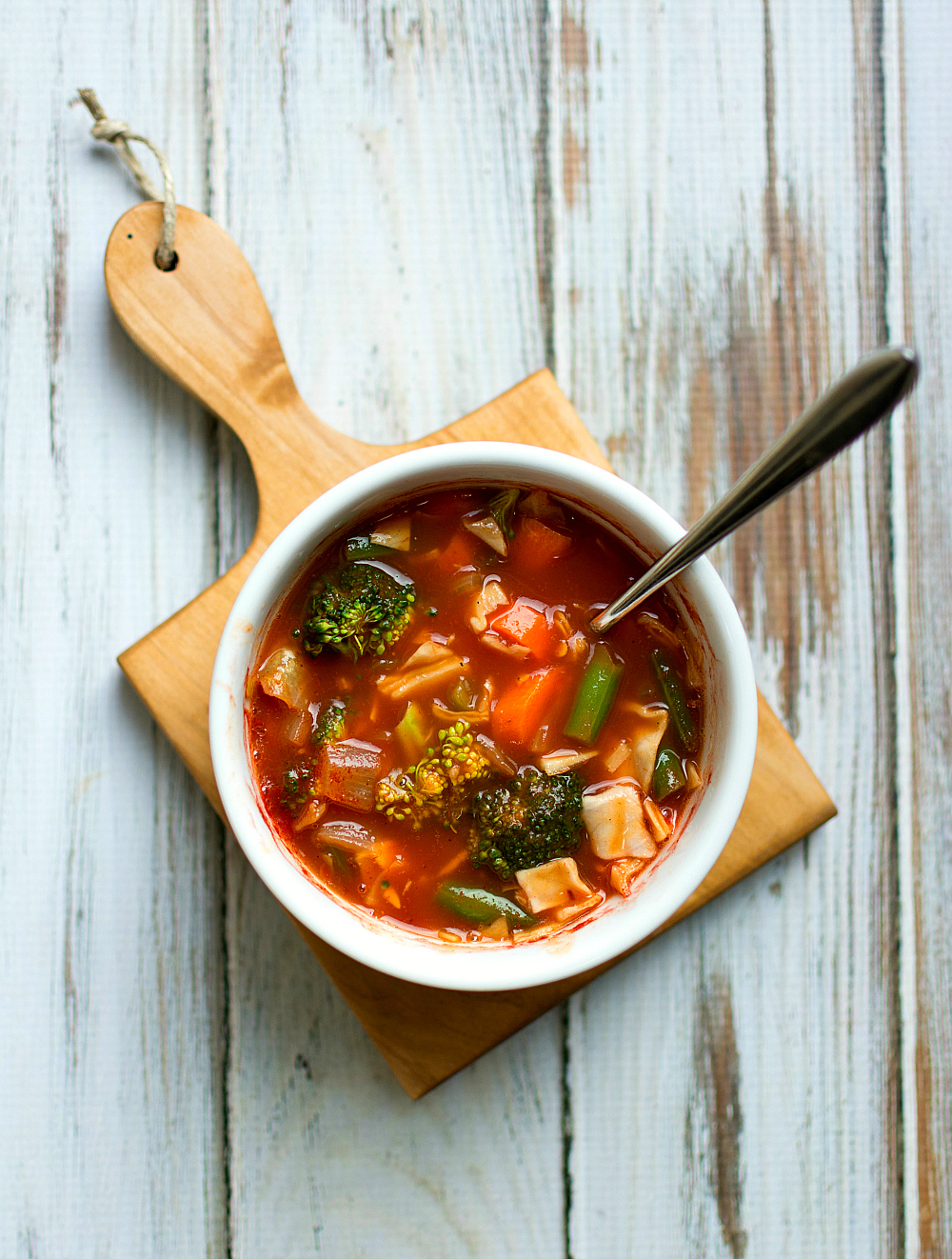 Zero Point Weight Watchers Soup Recipe: Spicy Tomato Cabbage
0 Weight Watchers Points | Makes 12 one-cup servings
Ingredients
29 oz. tomato sauce, canned
32 oz. fat free vegetable or chicken broth
4 cups cabbage
2 cups carrots
2 cups broccoli (frozen or fresh)
1 cup green beans (frozen or fresh)
1 medium onion
2 cloves garlic
1 tsp. red pepper flakes
Instructions
Spray bottom of sauce pot with Pam. Brown garlic and onions briefly. Add all ingredients. Bring to boil. Turn heat down and simmer for 30-45 minutes (until vegetables are soft).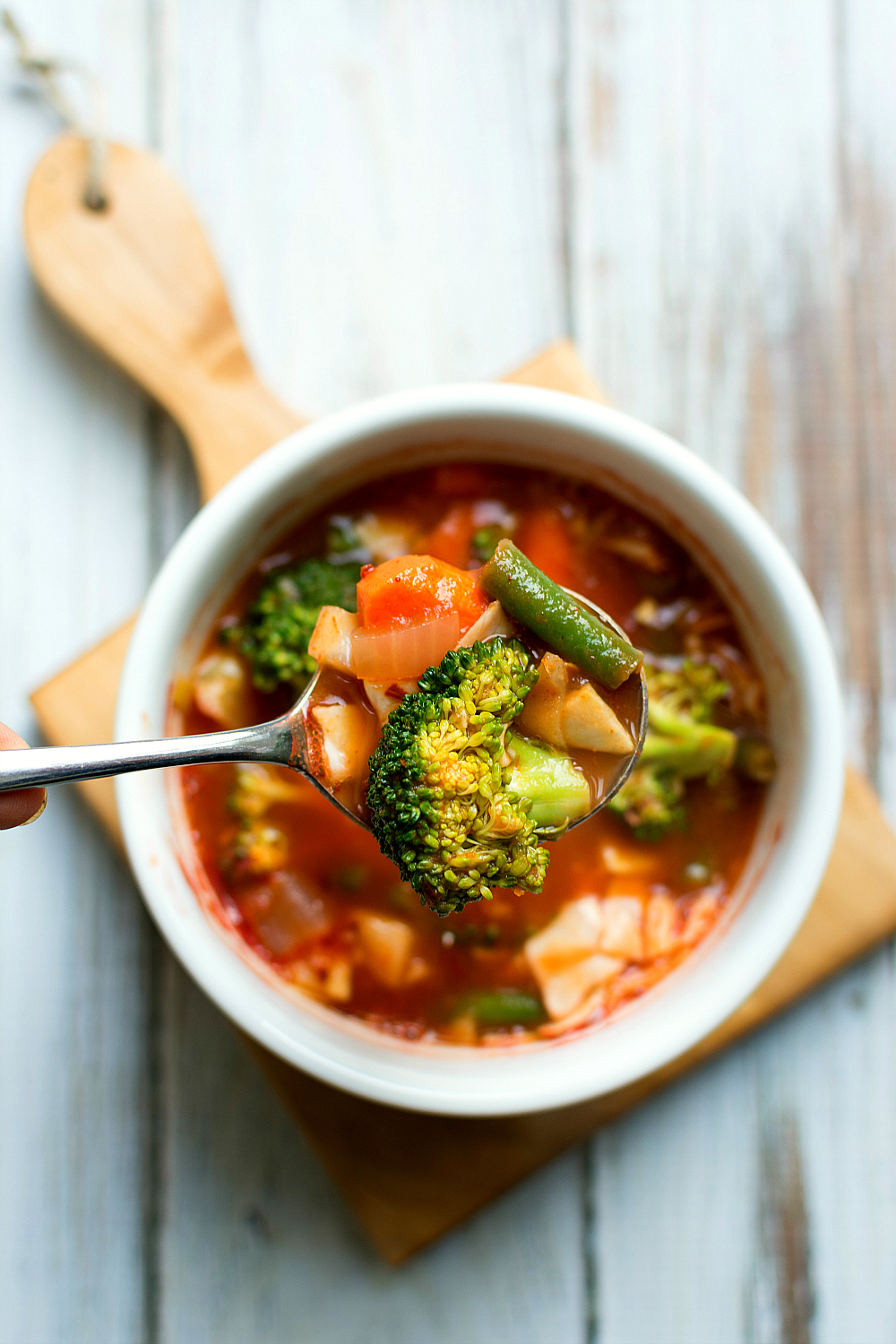 Oh, and I'm going on 3 1/2+ weeks of being really, really great. I'm feeling so optimistic that I'm off to join Planet Fitness today.
I wonder if Oprah wants to join with me …
🙂
PIN IT!

Zero Point Weight Watchers Soup
You Might Also Like …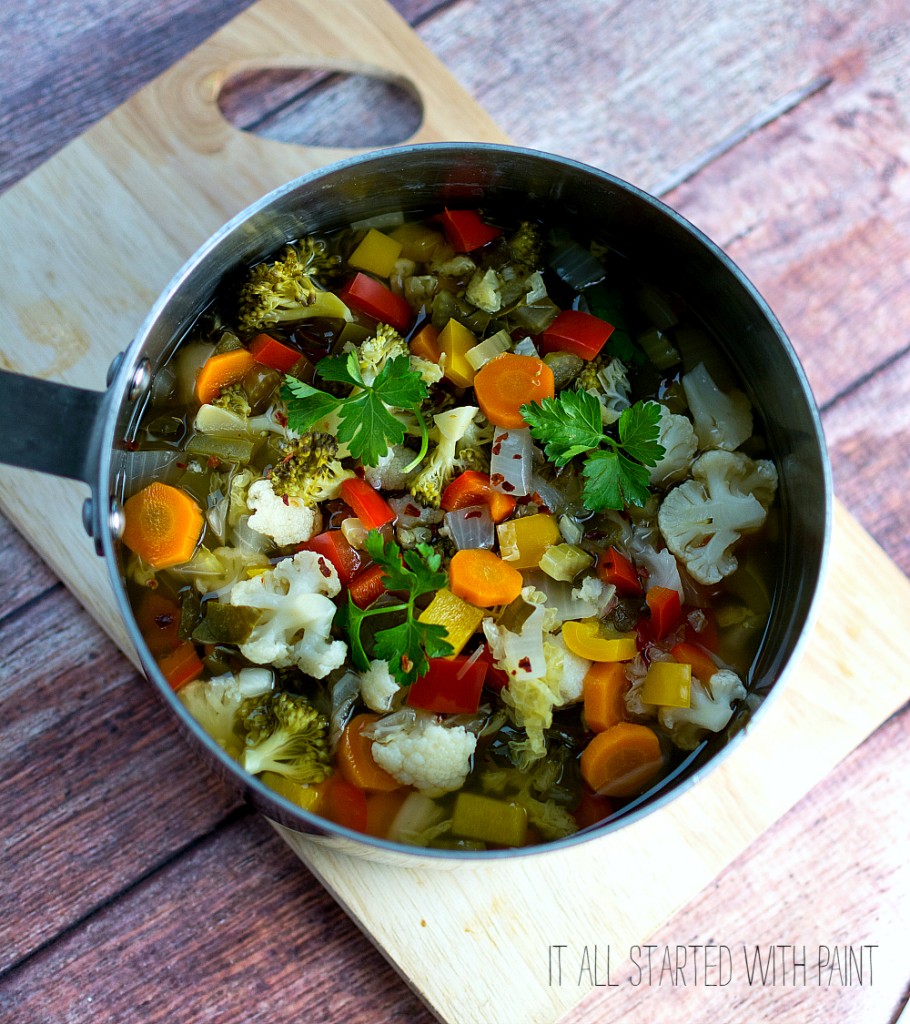 Weight Watchers Vegetable Soup (click here)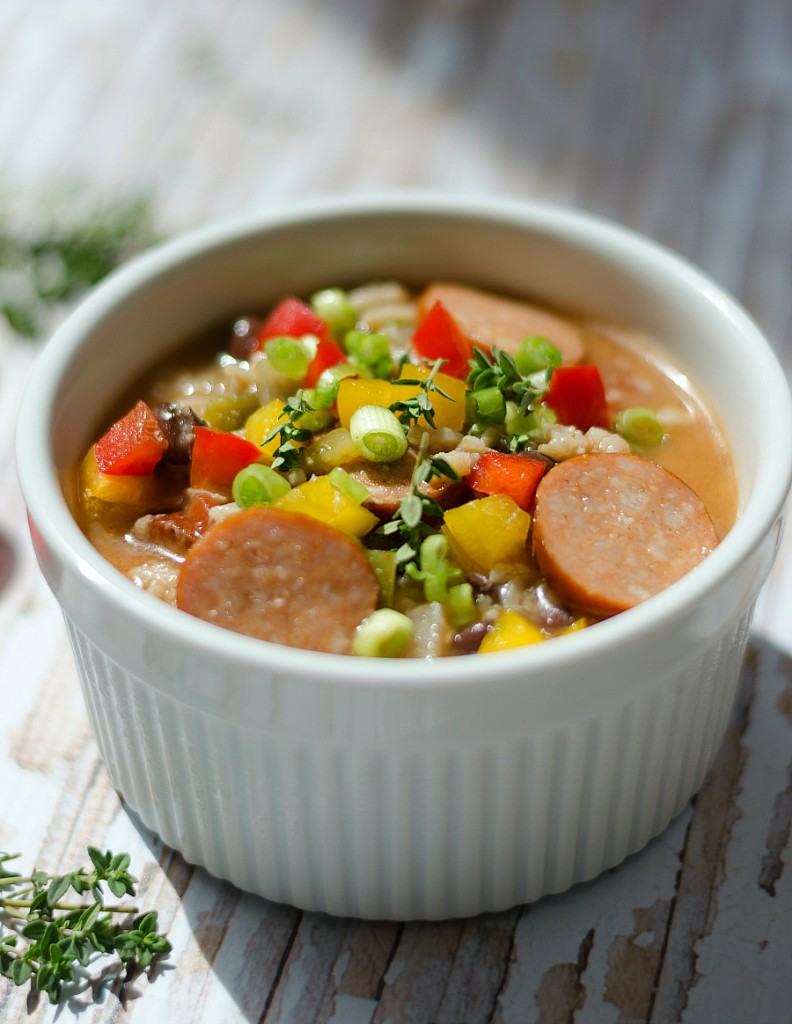 Weight Watchers Gumbo Recipe (click here)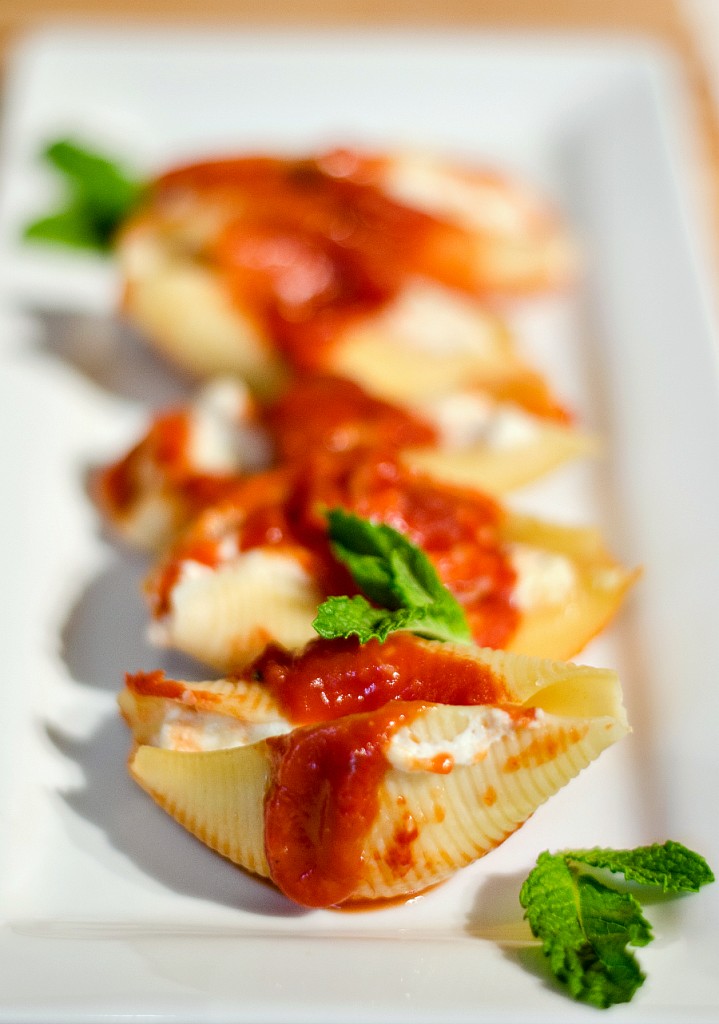 Weight Watchers Stuffed Shells (click here)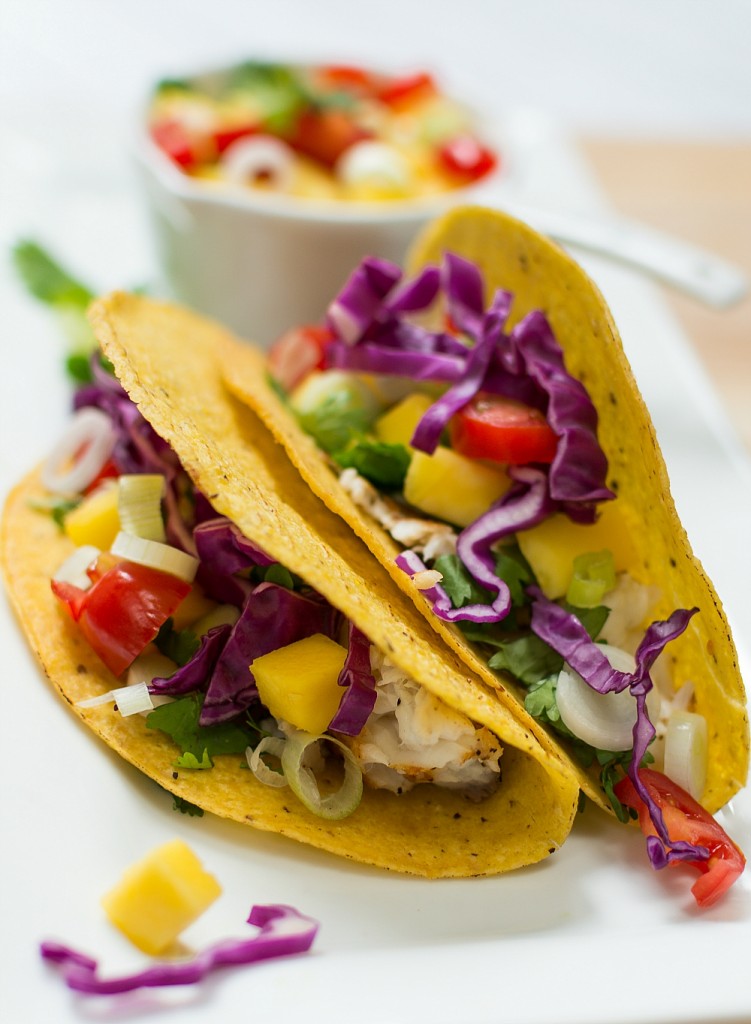 Weight Watchers Fish Tacos (click here)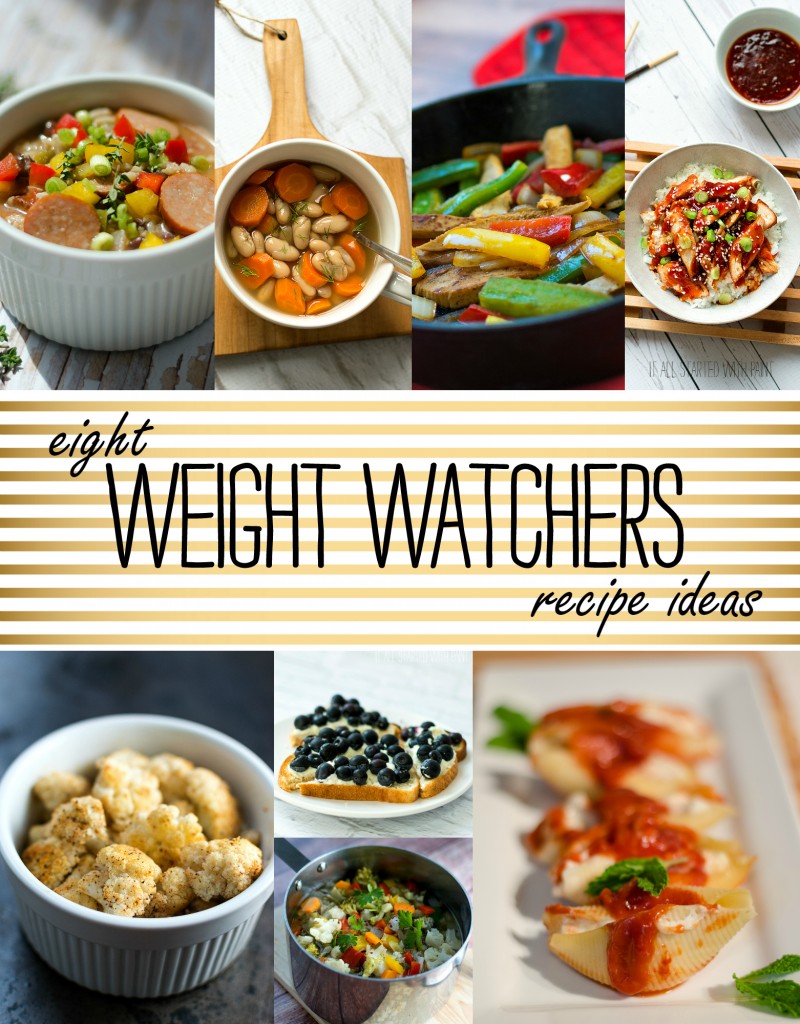 Weight Watchers Recipe Ideas (click here)
Sharing: | Inspiration Monday | DIY Showoff | Between Naps on the Porch |