Once upon a time …
a long, long time ago …
I was a girly girl.
Okay, addend that to read New Jersey girly girl.
And if you could see me right now  — wrapped in an oversized sweatshirt with not an ounce of makeup on my face – you'd have a giant question mark over your head.
*Sigh*
There was a time when this girly girl would never, ever leave the house – not under any circumstance — without her hair and makeup styled and applied.
And this New Jersey girly girl's nails? They were a work of art. Carefully tended to on a weekly basis. (And, in a shocking truth, looked much like the Long Island psychic's …).
And this girly girl wore dresses.  And heels.  High heels. And panty hose.  Without complaint. In fact, this girly girl liked it.  No, this girly girl takes that back. She loved it.
Oh how the mighty girly girl has fallen!
I blame the kids.  And not just because they're easy targets.  Or because they don't read the blog so I don't have to worry about any backlash …
But they are the reason this former girly girl was introduced to maternity clothes.  I mean, come on, once a girl – no matter how girly – pulls up those super comfortable elastic waistbands and oversized and stretch everything, how do you expect her to jump right back into buttons and cinched belts and zippers and unyielding denim?
This former girly girl would also like to blame the first few months of her kids' new lives.  Those days filled with feedings and burpings and baths and naps that would fly by … and before she knew it it was five in the evening and she was as ungirly as any girl could ever be.  No shower. No change of clothes.  Sheesh, she was lucky if a brush touched her hair.  And in that former girly girl's defense, those super sloppy days of scattered showers and oversized clothing and no makeup can really take hold of someone's (read: my) style – and establish a lack thereof …
If only that girly girl had gone back to work full-time, I'm pretty sure she would've gained back some of her girly ways …
But this former girly girl didn't.  So now she has to settle for random acts of girly:  Holidays, vacations, blog conferences, a random wedding here and there, and …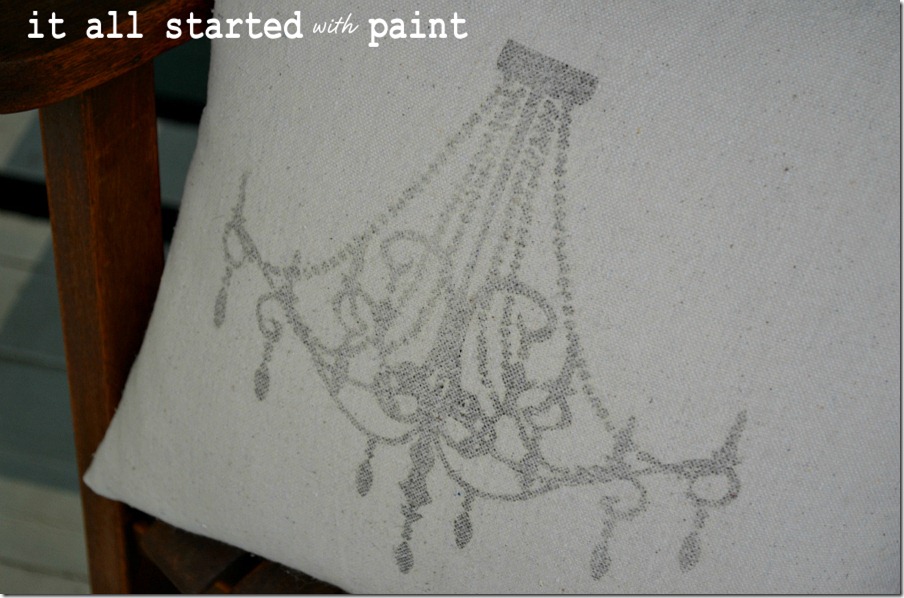 pillows?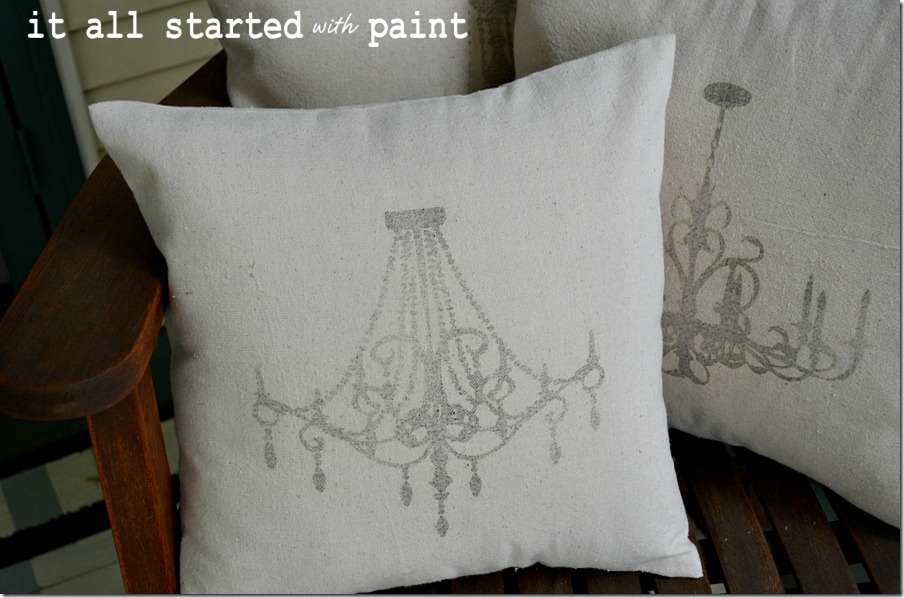 That's right. This former girly girl summoned her inner girl for the latest addition to her Etsy shop …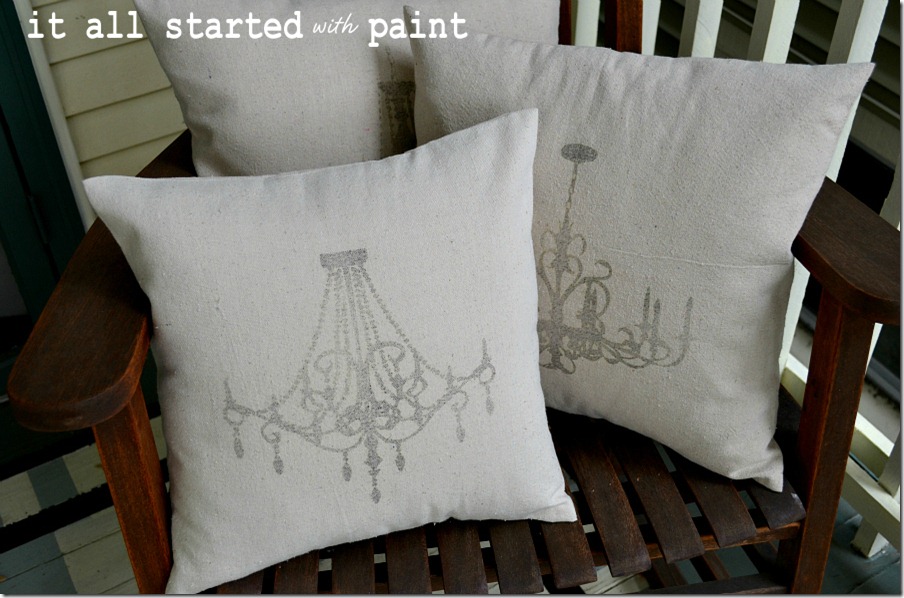 Oh, and this former girly girl found the awesome chandelier graphics for her girly drop cloth pillows at this Etsy shop …
As an aside, the chandelier on the pillow above – and below, for that matter — reminds me of this girl …
I envision her a girly girl with a rustic flair …

P.S.  If you'd like to find out how this former girly girl made these pillows and transferred the chandelier graphic images, click here …