I know my strengths.
I know my weaknesses.
And then there are my in-betweens …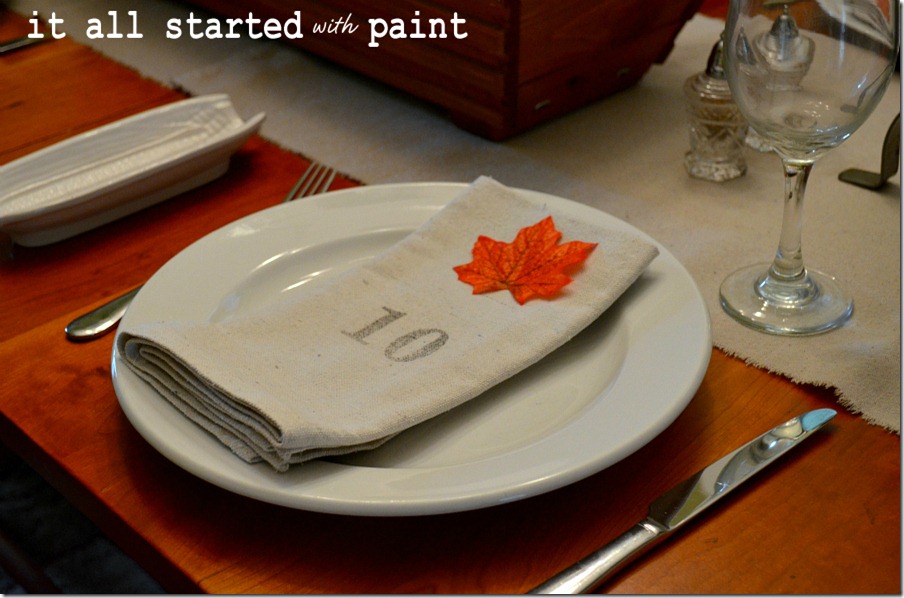 Topping that list are the elusive "tablescapes" …
They're like some kind of rite of passage in this home décor and diy genre I blog in … and I have to admit that I'm barely passing this course.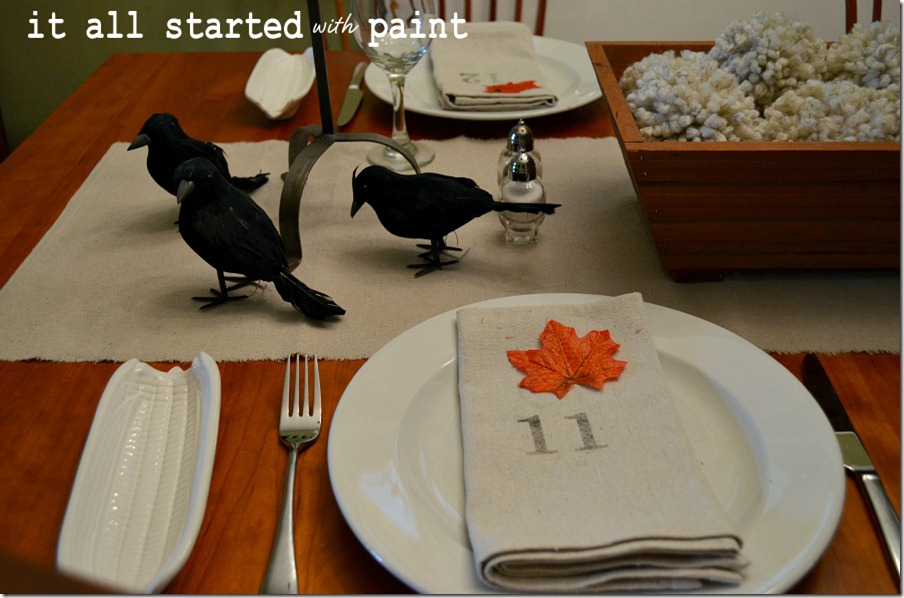 Seriously.  I've been handing in C-level work.
But that's okay.  I know that I'll never be renowned for my tablescapes.  I've accepted that fact.
So why, you may be asking yourselves, did I try my hand at creating one today?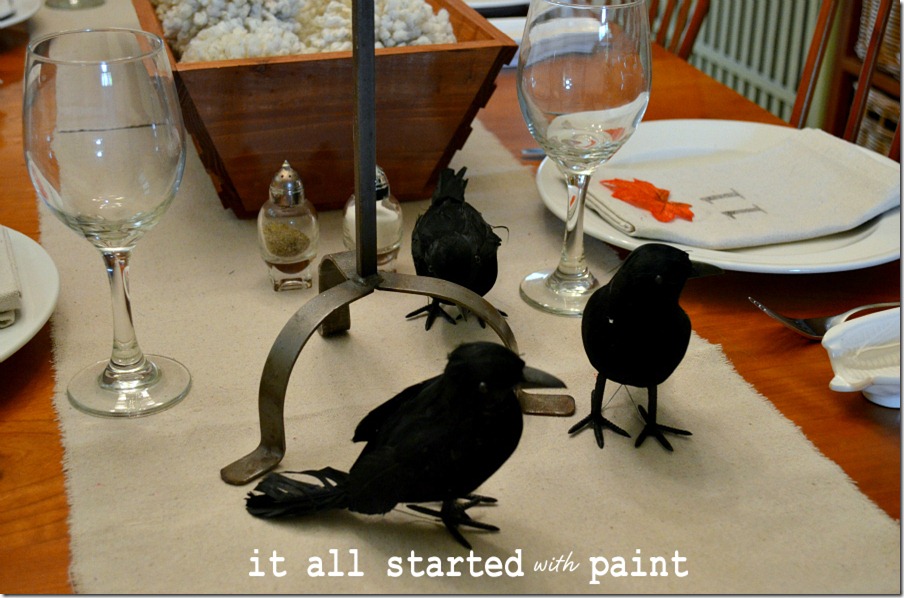 I could blame it on the Chicago teacher's strike.  A strike that has entered into its second week.  It's thrust me in limbo.  For some reason, I can's seem to tackle any major room makeovers while the teachers walk that picket line.
So, instead of hanging bead board wallpaper in the master bedroom, I toiled around the dining room and set the table for fall …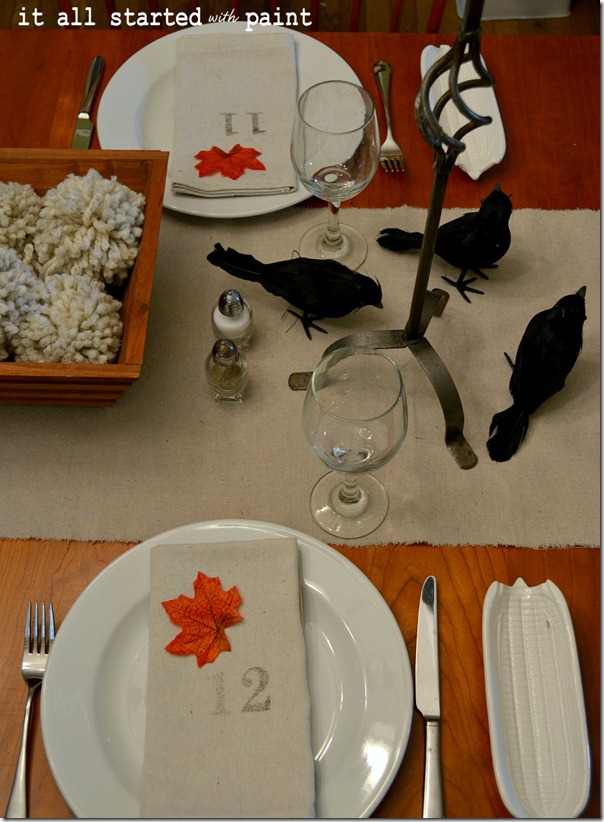 … using things I had on hand.  Like that drop cloth table runner and numbered napkins.
But I have to be honest with you all.  The real reason behind this post is because I fell victim to the mega-bloggers and their fall-themed parties …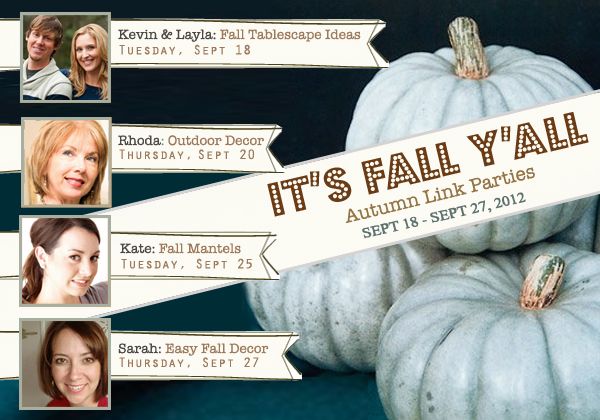 Uh oh.  Looks like I need to scramble and get my front porch all fall-y …
… don't be surprised if you see those dollar store black crows popping up again on Thursday.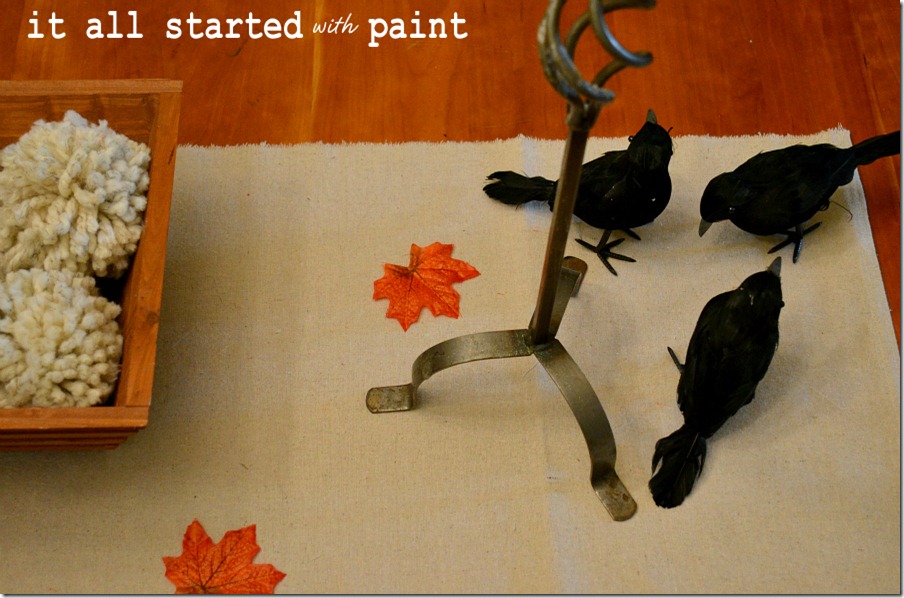 P.S. Have you heard about the amazing Fall Spray Paint Link party? Click here for more ….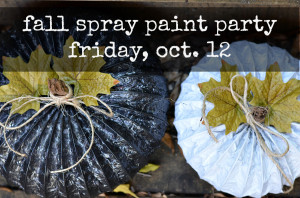 The party goes live on Friday, October 12 at 6 AM EST …
Sharing:
*  Funky Junk Interiors *  Between Naps on the Porch Tablescape Thursday *