In all honesty, I probably should've titled this post wasting time …
Seriously, there are a million things that I should be doing instead of Google-ing "diy wall clock" ideas.  Well, to be more accurate, make that diy off the wall wall clock ideas.
It's not willy nilly, though.  I mean, there is a point.  A purpose.  You see, I plan to incorporate these ideas into my master bedroom remodel.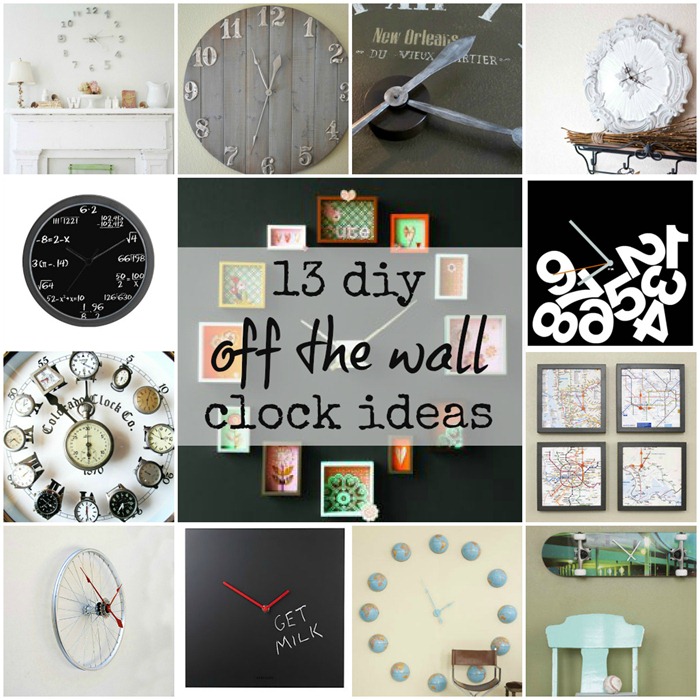 *** links to all these project sources can be found by clicking on the photo … or by clicking here ***
Well, not all of them.  That would be an excessive use of time.
Or would that be an excessive overuse of time pieces?
Regardless of my time management issues, one variation of those amazing, original and unique diy wall clocks – in some shape or form – will make their way into my master bedroom remodel.  You know that remodel, right?  The one I started last January …
And yes.  You did the math correctly.  That was eleven months ago.
Sigh.
Now I'm in a race with time …
Literally.
I have to finish the master bedroom before the New Year.
And now you're waiting to hear the because …
As in, because my parents are coming to visit for the holiday and will be staying in our master.  Nope.  They're not.
Or, because so and so magazine called me and they loved my master bedroom remodel inspiration board so much that they want to feature the finished bedroom in their next issue.  Yeah. That didn't happen.
Truth is, I don't have a because.
The deadline is self-imposed.  Or more like self-inflicted, depending on how you want to look at it …
Actually, the deadline is linked to public humiliation.  I mean, seriously, who takes eleven months to finish a room remodel.  A remodel that doesn't include any tearing down or building up of walls.  Entire houses are built in less time than it takes for me to hang some bead board wallpaper and sew some drapes and pillows …
I mean, the big guy (or gal) only needed seven days to create it all. After all. Not that I'm claiming to be anywhere near as talented or creative or creator-like as the big guy (or gal) …
But my master is master-less.  Okay, more accurately it's a master-mess.
Mostly because I need to stop getting distracted by this …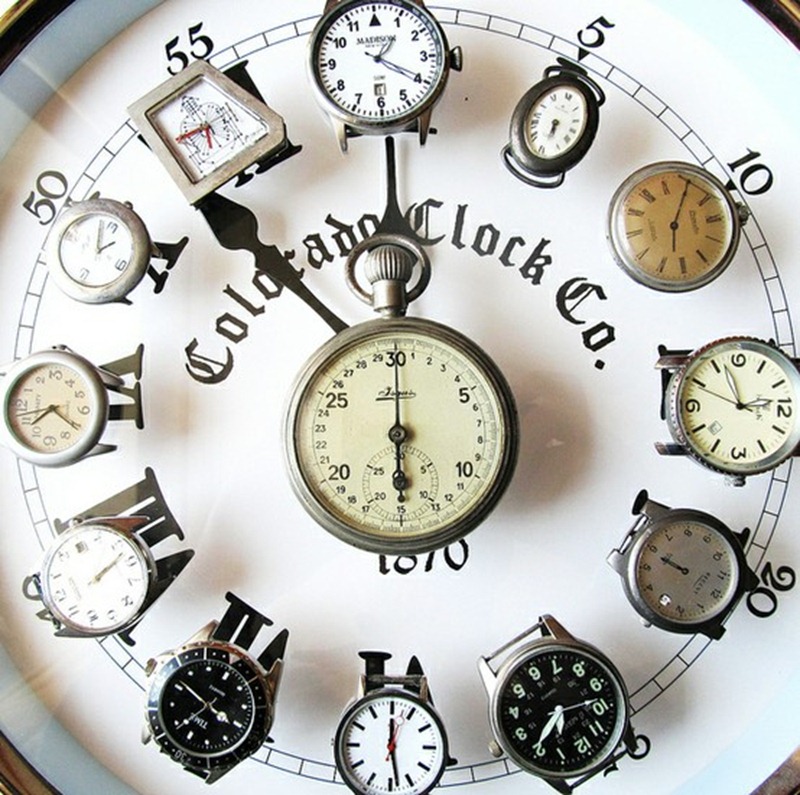 And this …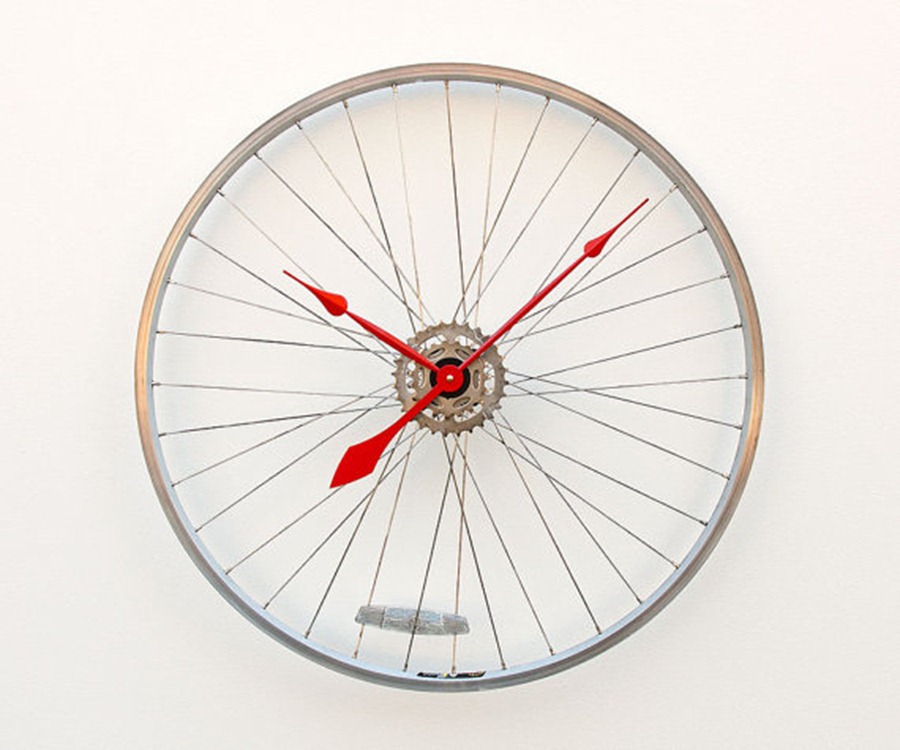 And this …
And get moving on this …
The hanging of the bead board wallpaper.  And, seriously, how fabulous does Debbie's bead board wallpaper look?  I'm so very much in love with the way she trimmed out the top …
So before I can move forward on the decorating details … like what kind of original oversized wall clock can I create … I need to move forward on the foundation.  As in hang the bead board wallpaper foundation.
I'm thinking it might just happen this week.
And now the challenge has been publicly issued …
Uh oh.


P.S.  The "Get Milk" chalkboard clock message made me smile because my husband works for the dairy industry.  You know, those "Got Milk" folks … get it?