That about sums up my life these days.
That's what was going through my mind today as I beat the clock to the post office to get a custom order pillow there in time for overnight delivery.
That's what wakes me long before the alarm goes off each morning … as my mind races with lists and to do's and a juggling of priorities.
Promises made … contracts signed … expectations set … pillows ordered …
… all while I stress about things that may be slipping through the cracks.
I haven't been this crazy hectic busy since 1997.
And don't get me wrong.  Crazy hectic busy is good.  It means the Etsy is successful.  It means I have freelance public relations work.  It means the blog has sponsors …
But every once in a while, I need to stop.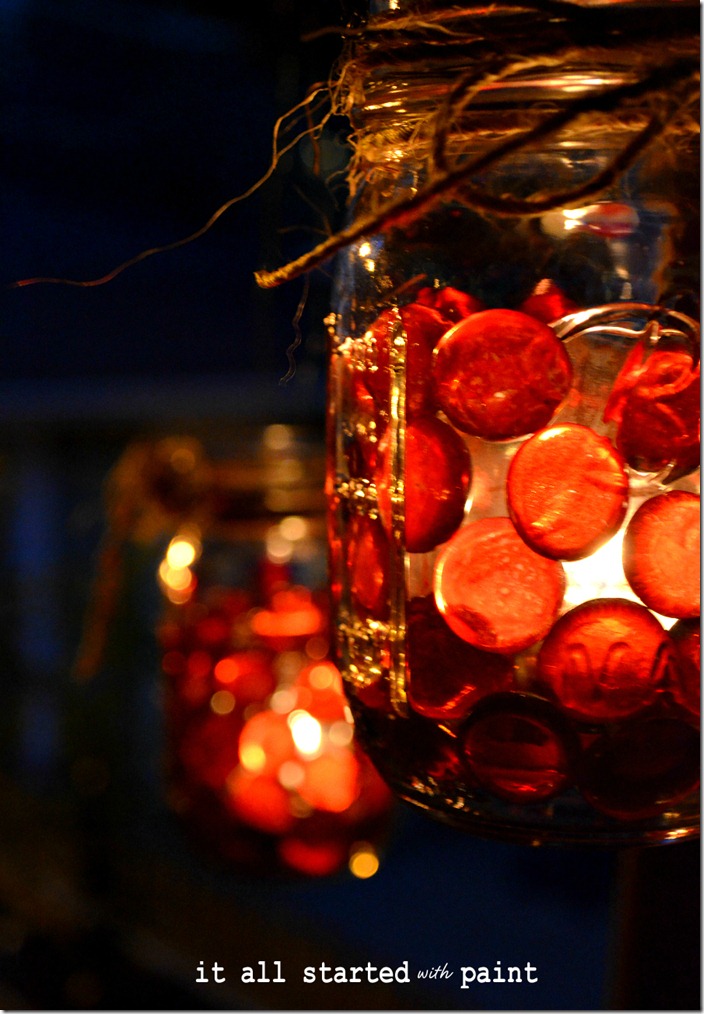 Stop and sit back.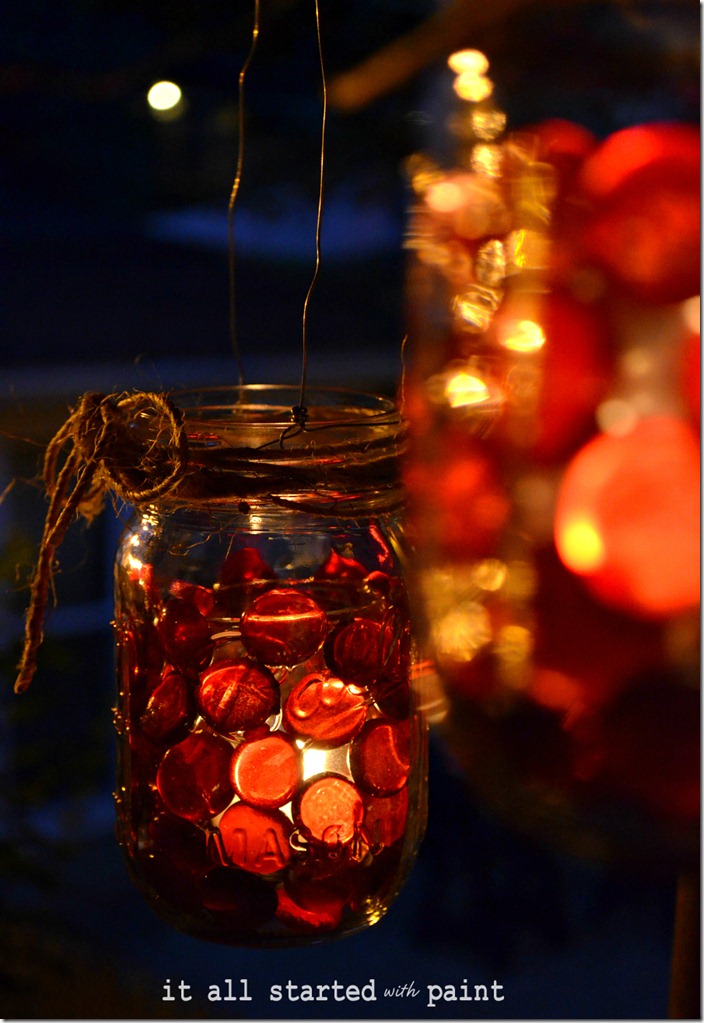 Stop and enjoy that my children are finally back in school.  And not because I want them out of the house.  But because I know they … like me … need that outside stimulation to keep them fresh and motivated and active.
Stop and register the first sights and signs and smells of autumn.
And stop and admire the fall-inspired mason jar votives I hung on the back porch …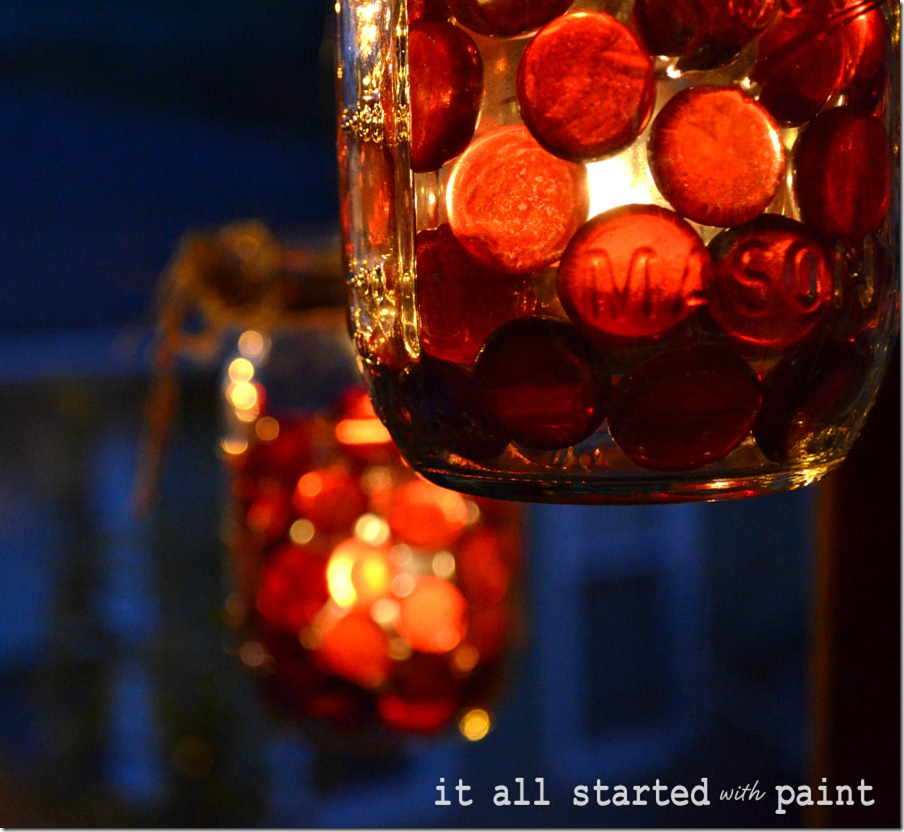 … as they swayed violently in gale force winds …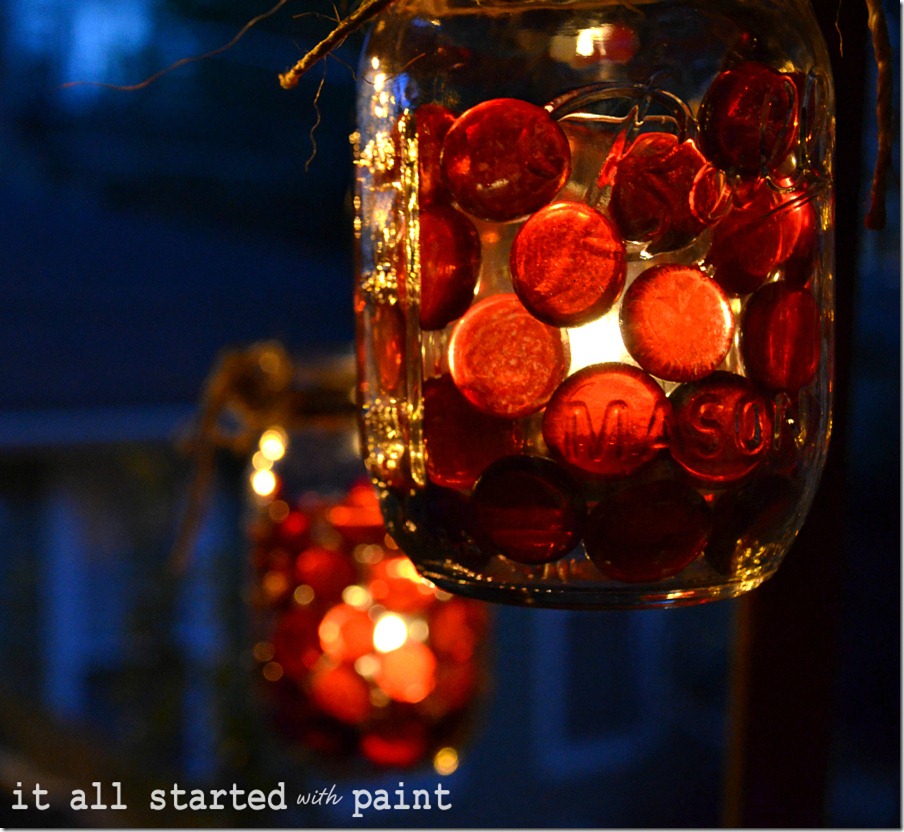 *Sigh*
Maybe tomorrow night I can truly sit back, relax, and enjoy how they remind me of canned cranberries …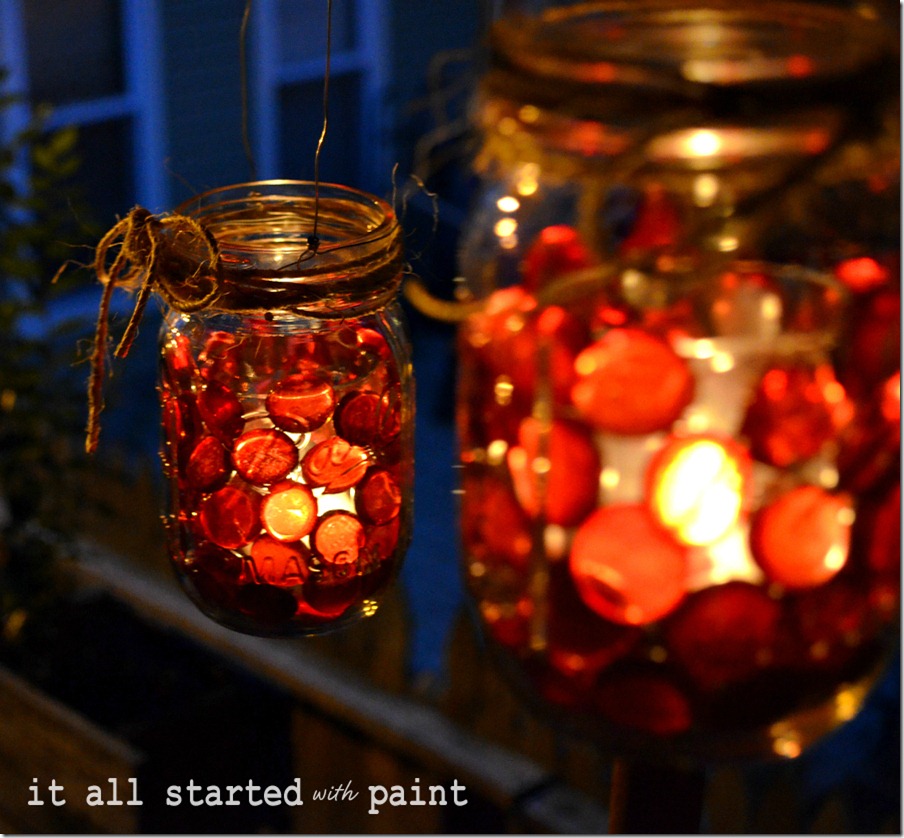 … and the promises and expectations of a delicious Thanksgiving feast replete with turkey and stuffing and sweet potatoes and cranberry sauce …
That is, if I can stop moving at a million miles and hour.

P.S. Sharing my votives over at Rhoda's and Sarah's too …
P.P.S. If you want to know how I made these, click here …