One point Weight Watchers butternut squash soup recipe: easy, delicious & satisfying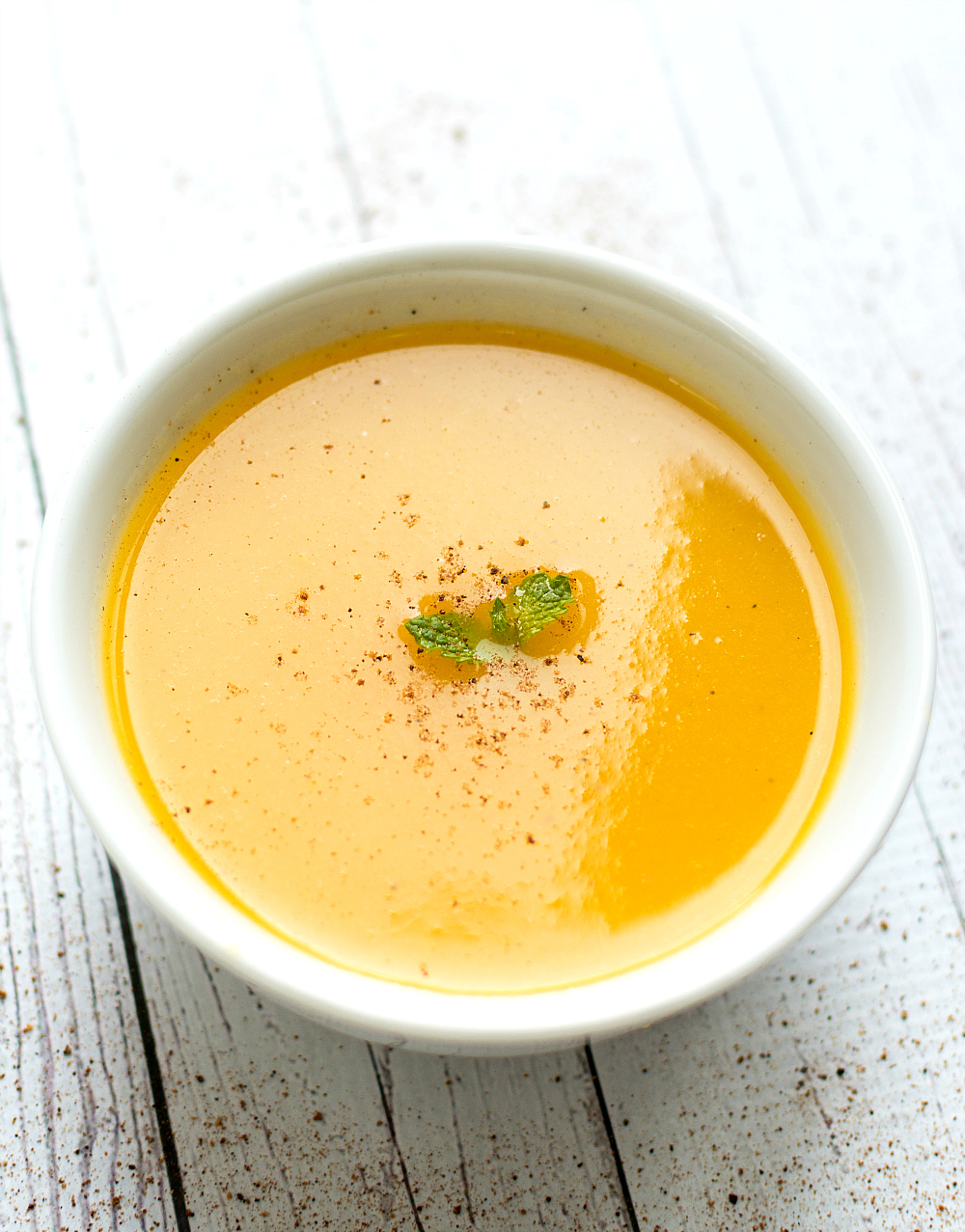 I recently purchased a photography ebook from another blogger. I'll be honest, it wasn't cheap. But I'm truly committed to improving my photography and I'm hoping it proves to be a smart investment.
You see, I don't just suffer from body dysmorphia. The condition has expanded to include just about every aspect of my life. My hair. My clothes. My home. My blog …
and my photography.
Sigh.
It's my burden to bear. And I'm learning to cope. Avoiding mirrors helps. But I can't use avoidance tactics with the blog and my photography. Each and every day they are front and center. Staring me in the face. Larger than life on my computer screen.
I bring this up because the photos of my One Point Weight Watchers Butternut Squash Soup recipe were taken before the somewhat pricey ebook's purchase. And as I edited them for this post, I realized just how much they do not reflect the tips and pointers I've since culled from the ebook. They do, however, reflect quite a few of the 'what not to do's' and 'what I should've done's' that my new photography ebook has opened my eyes to.
Take that first photograph. The one above.
So many infractions.
The biggest 'no no' is my focal point. I focused on the garnish. Turns out, you should not focus on the garnish. You should focus on the food.
Okay, that seems like a no-brainer and yet my brain thought it was okay to get that mint leaf fully focused.
ebook lesson learned.
Then there's this photo.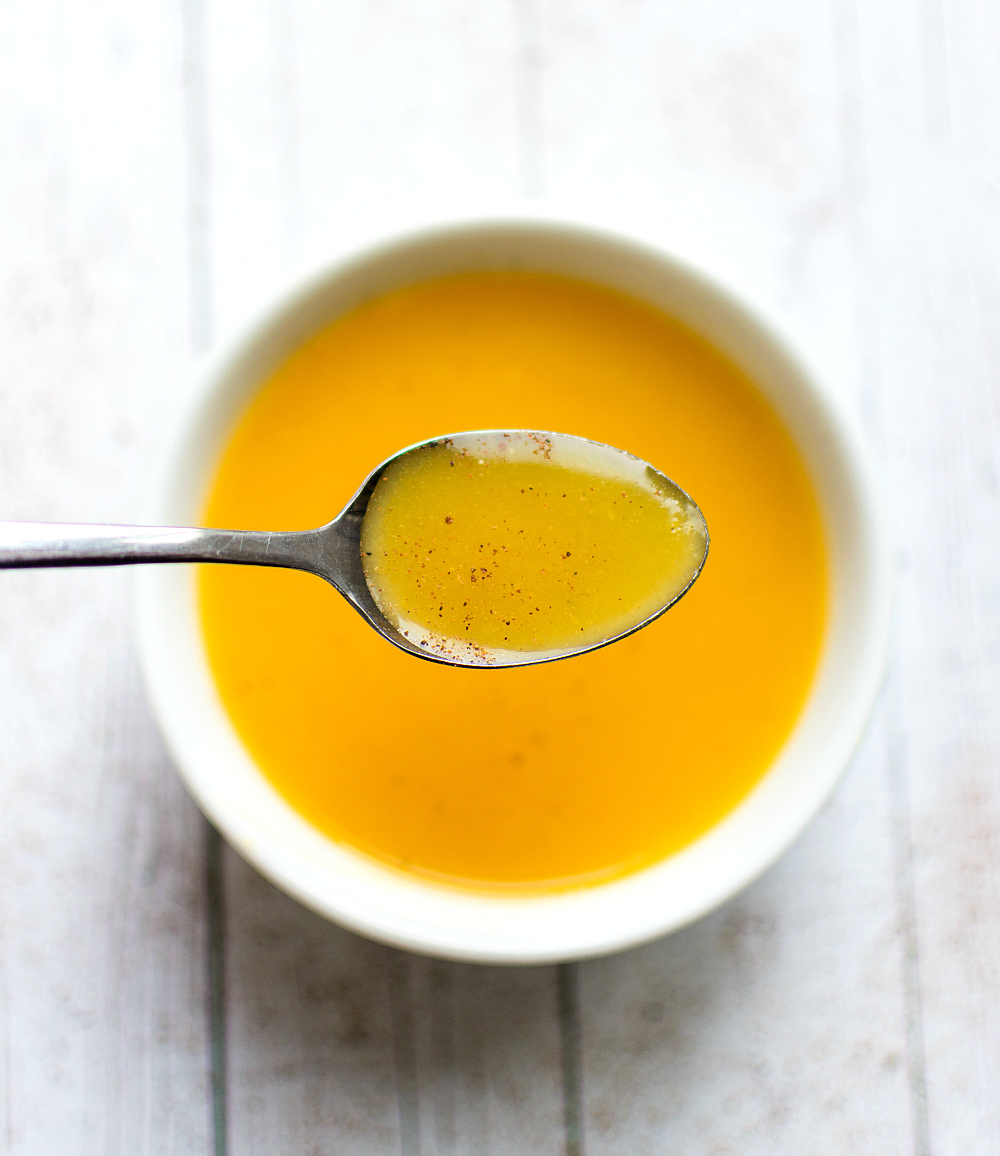 Take a look at the spoon. See that glare? And those shadows? The ones under the bowl? Yeah, turns out it's another 'no no.'
Oh, and if you look back at the first photo you'll see even more shadow 'no no's' there too …
Turns out I need to use a reflector. Which can be as simple as holding up a white poster board or foam core board.
And this photo?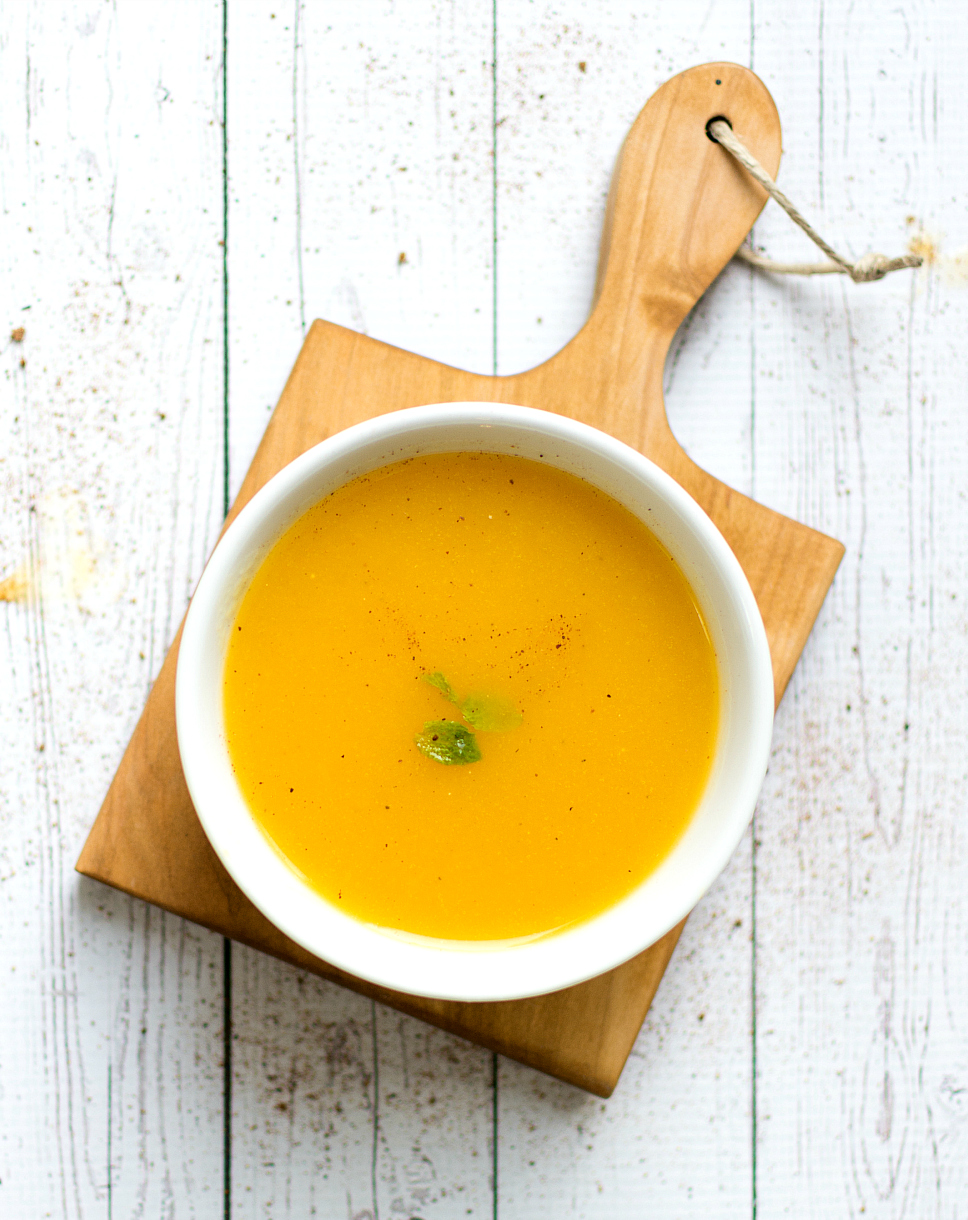 The soup is getting cold. And old. And the garnish has seen better days. I should have cleaned it up. Scooped out that sad, soggy mint. Reheated that soup. Sprinkled on a bit more nutmeg. And tried again. Away from shadows. And focusing on the food, not the garnish.
Sigh.
So much to learn!
Oh, and on all three set ups I should have used a Q-tip to clean up the soup and spices from on the sides of the ramekin.
Yet another ebook tip.
But can you guess my biggest infraction of all? Turns out when you write about food you should get right to the point. Right to the recipe. And leave out all the mumbo jumbo blah blah blah about your life and your day and the weather and your thoughts. And in my case, about your food photography dysmorphia …
One Point Weight Watchers Butternut Squash Soup
Serves: 8 | Serving Size: 3/4 cup | Weight Watcher's Points: 1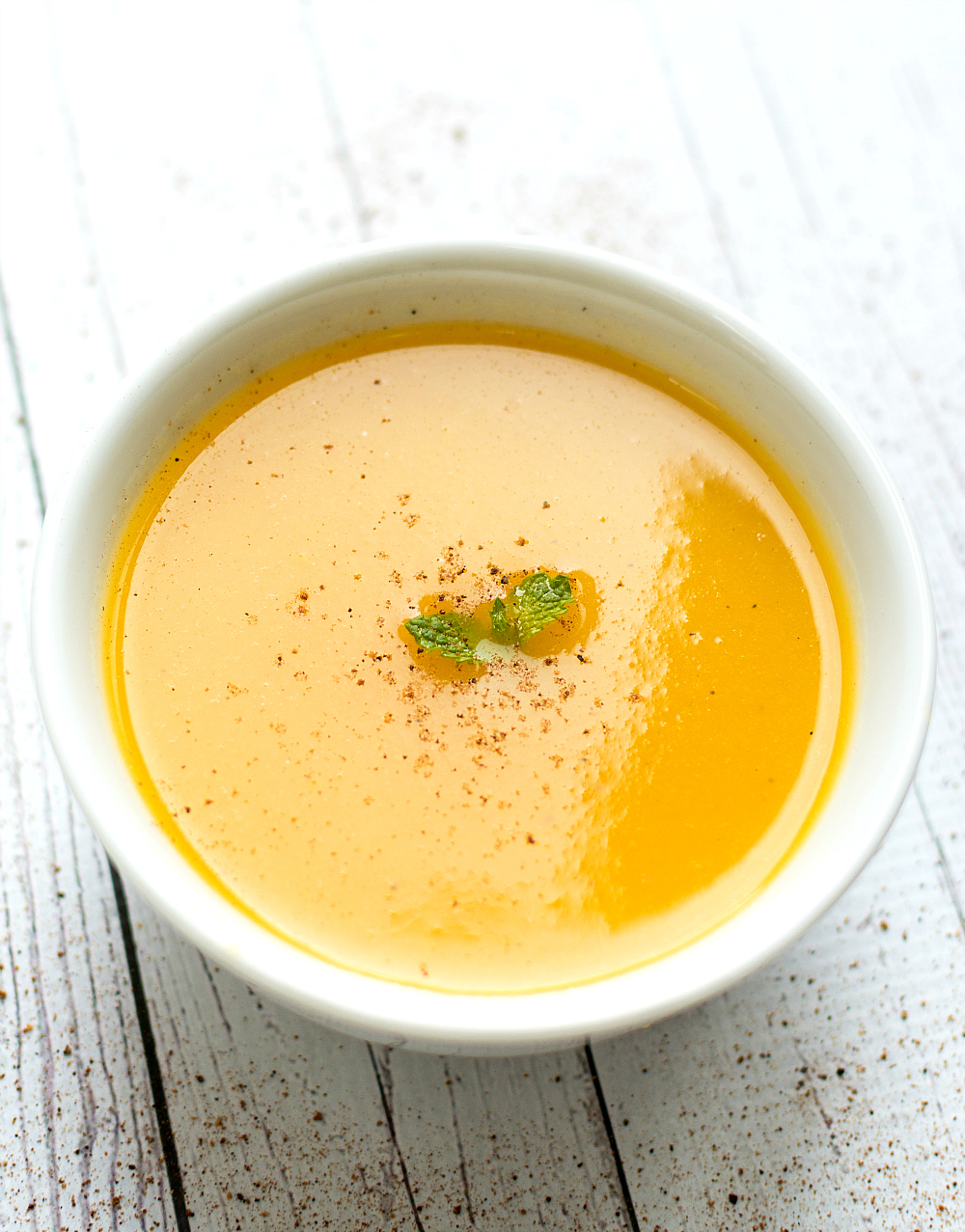 Ingredients
4 cups vegetable broth (fat free)
12 oz uncooked butternut squash, peeled and cut into 1- to 1 1/2-inch cubes
1⁄2
large
uncooked onion
, cut into 2-inch cubes
1⁄2
small
apple
, peeled and cut into to 2-inch cubes
1⁄4
tsp
table salt
, or to taste
1⁄8 tsp black pepper, or to taste
1⁄8 tsp ground nutmeg, or to taste
Directions
Step 1:
In a large stock pot, combine broth, squash, onion and apple; cover pot and bring to a boil over high heat. Uncover pot and reduce heat to low; gently simmer until squash is very tender, about 10 minutes.
Step 2:
Puree soup in pot using an immersion blender (or puree in a regular blender in batches, careful not to splatter hot liquid). Season with salt, pepper and nutmeg; serve. Yields about 3/4 cup per serving.
PIN IT!

One Point Weight Watchers Butternut Squash Soup
You Might Also Like These Weight Watchers Recipes …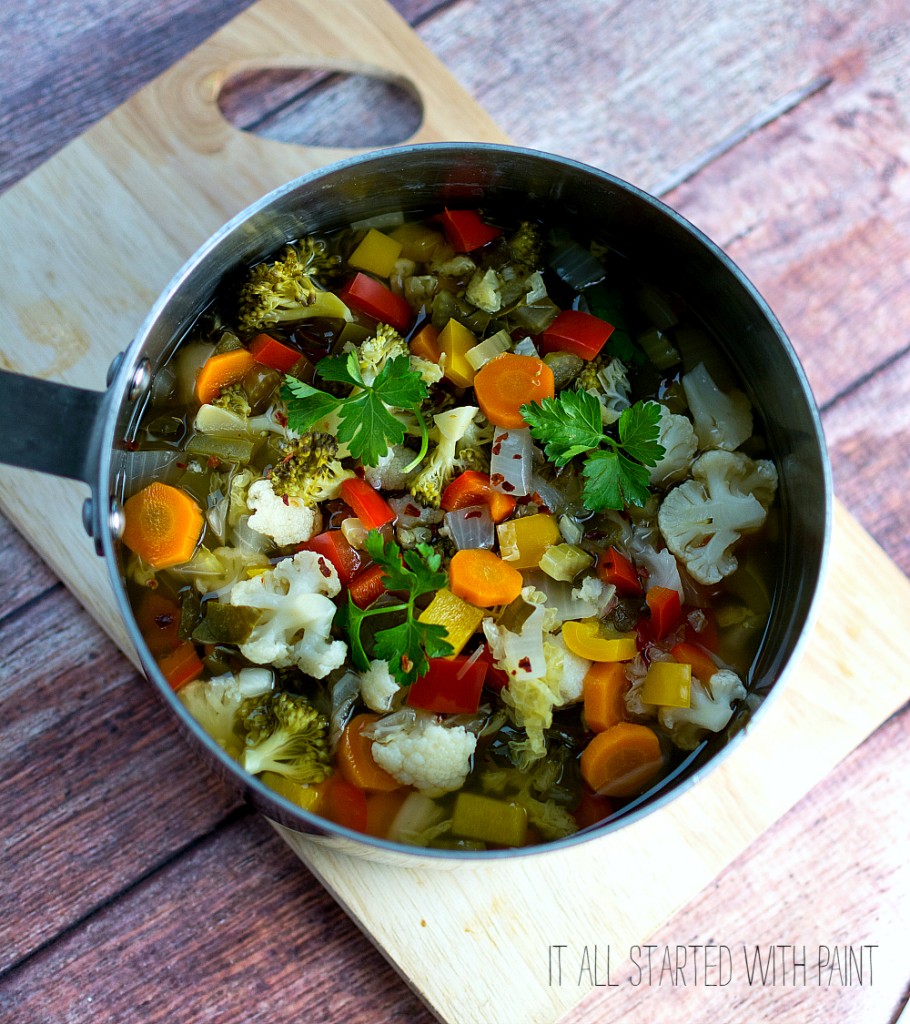 Zero Point Weight Watchers Vegetable Soup (click here)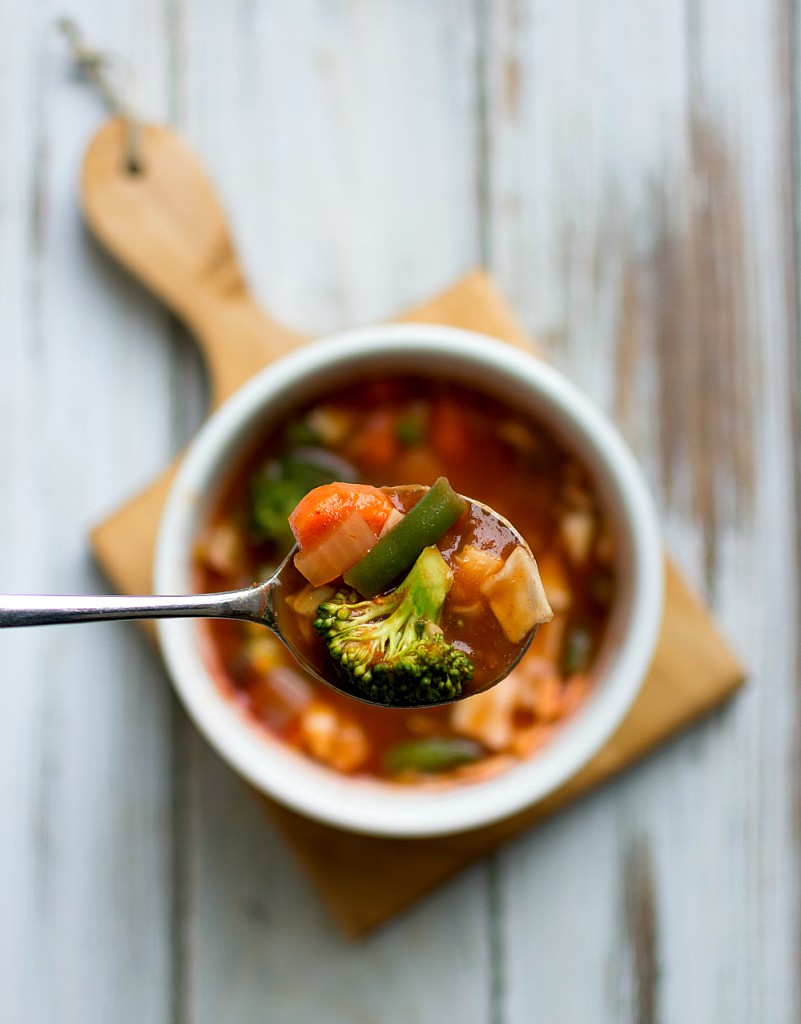 Zero Point Weight Watchers Spicy Cabbage Soup (click here)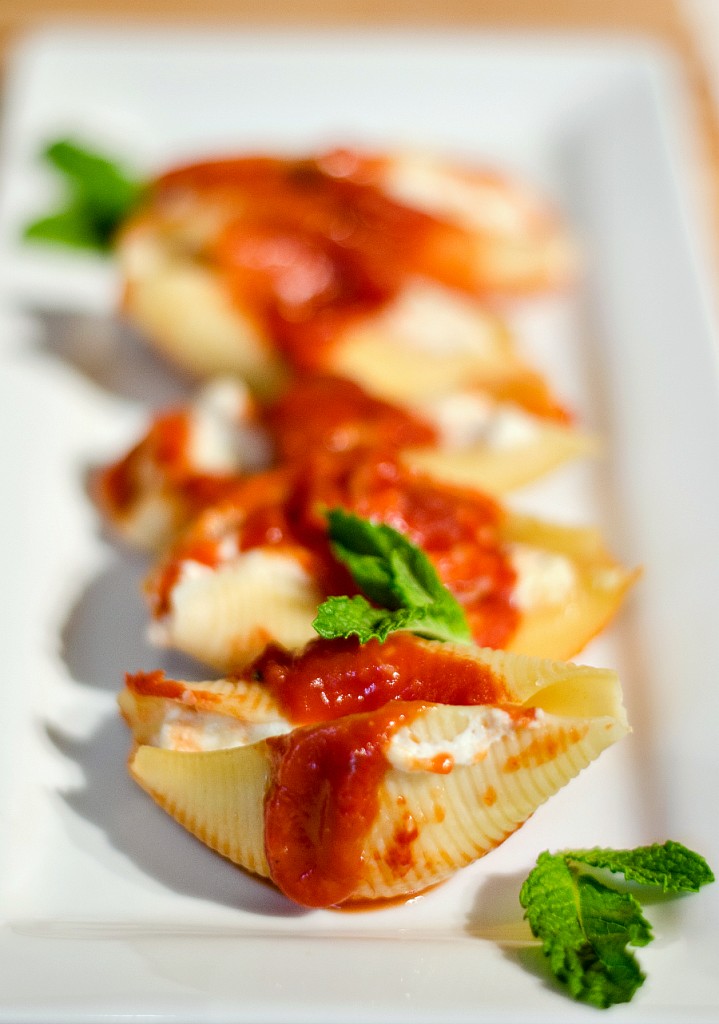 Weight Watchers Stuffed Shells (click here)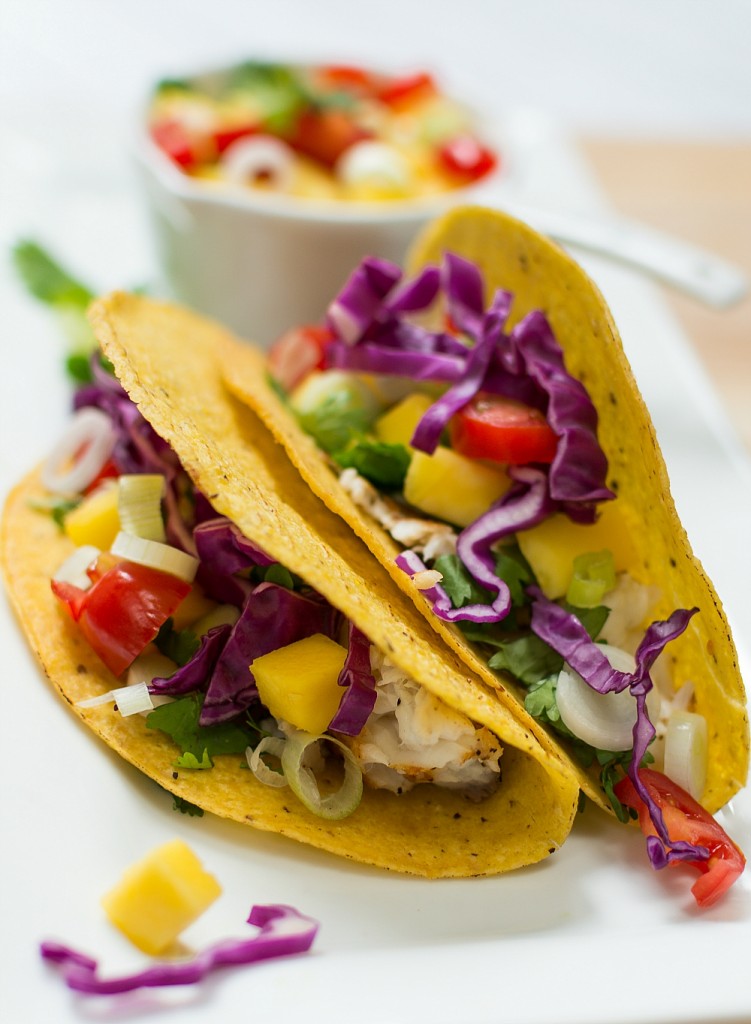 Weight Watchers Fish Tacos (click here)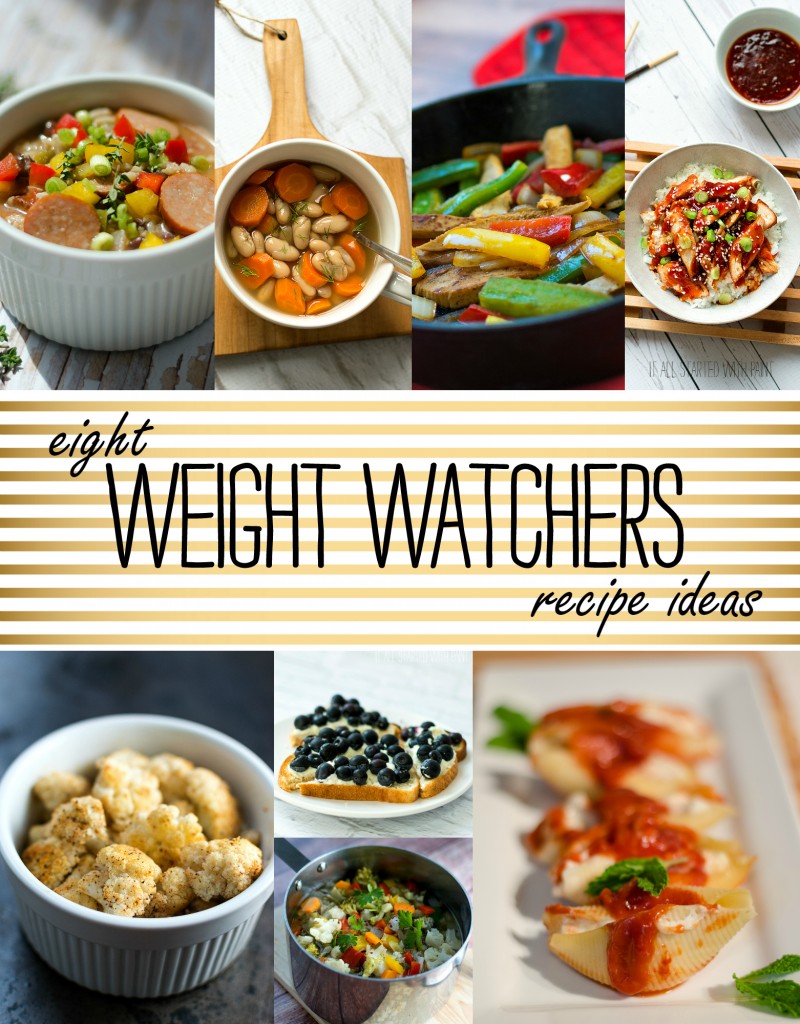 Weight Watchers Recipe Ideas (click here)
*some affiliate links included.