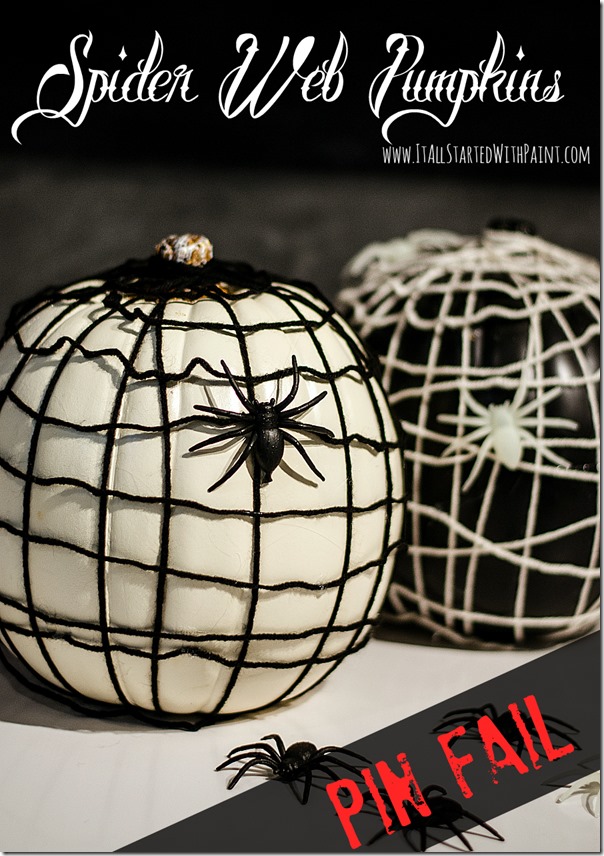 I debated about whether or not to share this Halloween craft Pinterest Pin Fail …
I could claim concern that it was a bit too scary ..
a bit too gory …
Truth is, I'm a bit embarrassed. I thought this project would be so easy.  As in easy peasy.
Silly me!
In theory it was simple …
I started with inspiration from this Pinterest pin.
I decided to replicate it with a twist.  In black and white. So I made a beeline to the craft store.  And found fake pumpkins in black and white.  Deeply discounted.
I took that as a good sign.
Then came the yarn.  On sale too. One skein in black.  Another white.
Another good sign.  Surely the Pinterest Gods were smiling down on me!
It all started easy enough.  Some hot glue.  Some yarn …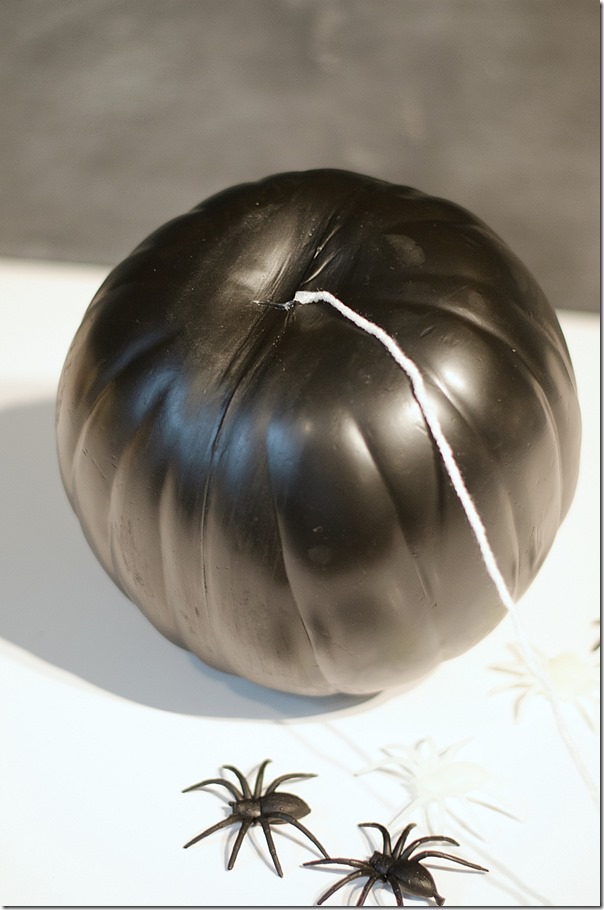 Wrap. And glue …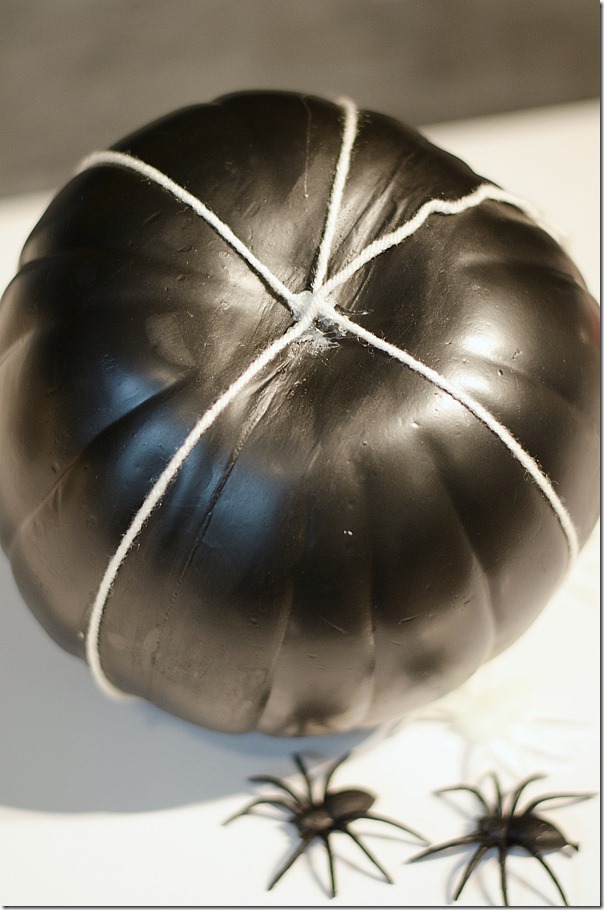 Wrap. And glue …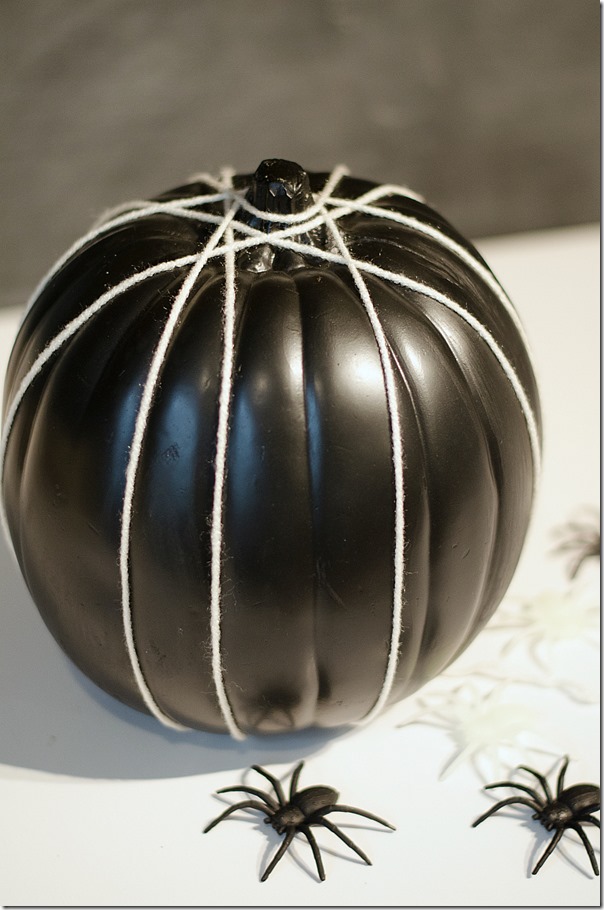 It was all going according to plan.  Until I started wrapping and gluing horizontally …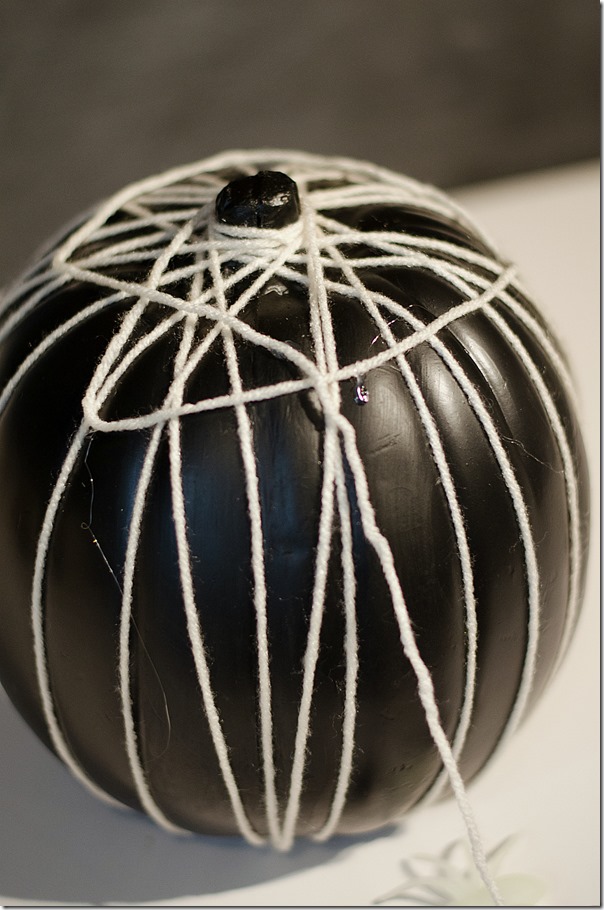 That's when it all went wrong …
so terribly, terribly wrong!
The yarn started clumping.  Looking messy …
and not the good messy in a web-like way.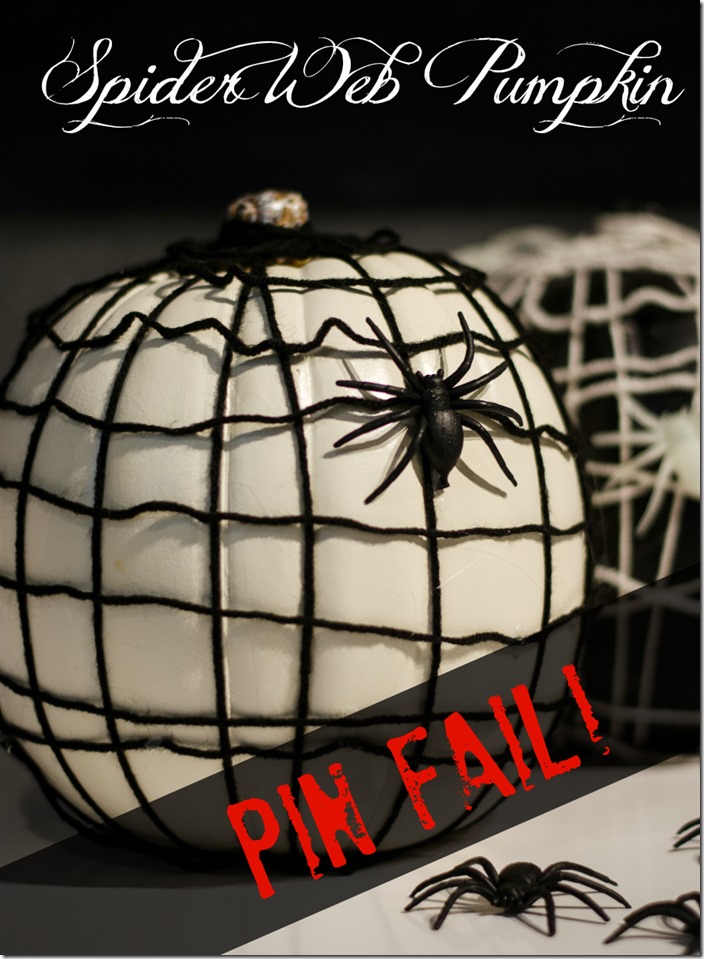 *Sigh*
So the yarn has been removed.  The spiders packed away …
and a new plan devised!
Now if you're looking for some Halloween Pin-Hits, look no further.  My friends are sharing the best of the best in Halloween décor ideas this week …
Please visit the following Blogs on these days:
Wednesday, Oct 9th:
Thursday, Oct 10th
2) Debbiedoo's
Friday, October 11th
2) Circa-1929
I'm up on Friday.  So be sure to stop by and see if I can salvage my black and white pumpkin craft!