After the giant turkey platter and roasting pans and chalkboard chargers have been washed and stored away for another year …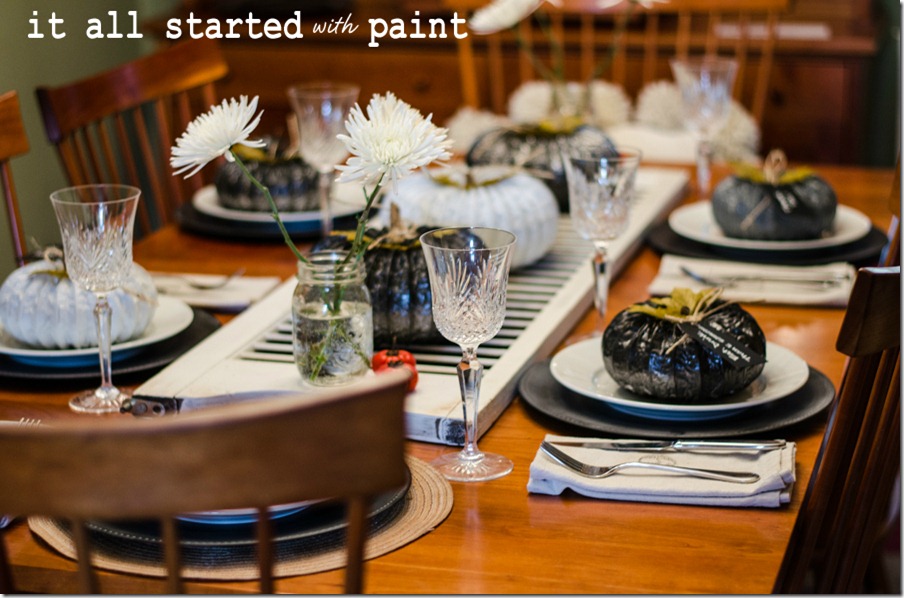 After the pumpkins have been cut and diced and sliced and mashed and baked into pies …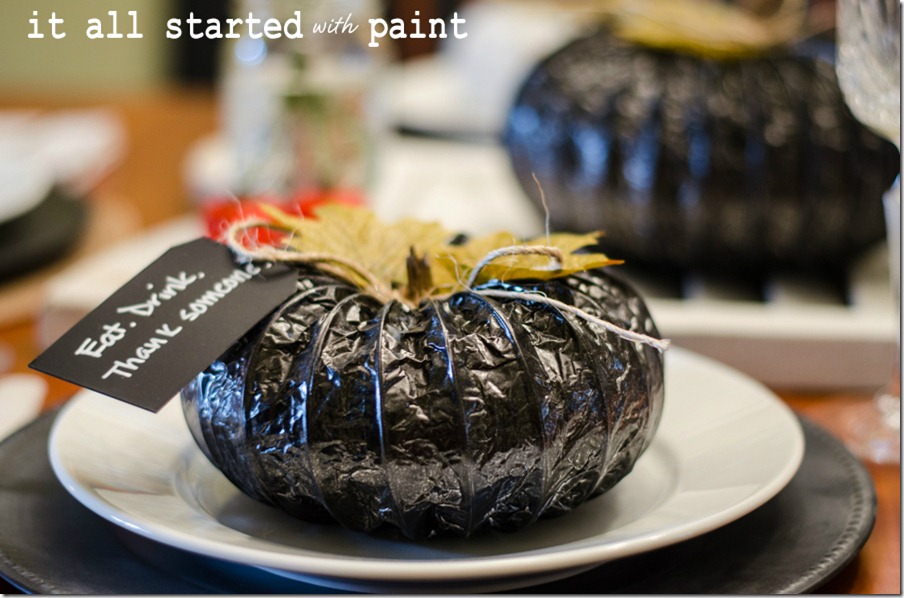 and eaten.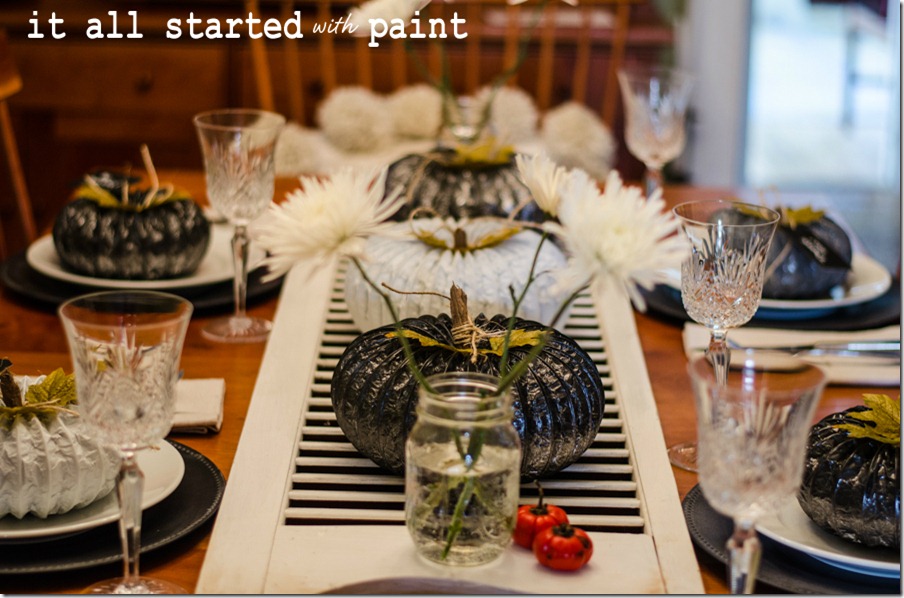 After the dryer vent pumpkins are stored away in the basement with the other seasonal decorations … and old bank statements … and miscellaneous furniture … and tchotchkes. Oh, and don't forget about all the "stuff" I've been collecting for some future to-be-determined yard sale …
After the turkey has been sliced and scraped and plucked free of each and every last morsel of delicious meat …
… and after those leftovers have been enjoyed all weekend long in the form of turkey, stuffing, and cranberry jelly sandwiches, the inevitable question arises:
When?
When will I haul out those many varied boxes of Christmas decorations?  When will I embrace the holiday season?  When will I adorn our home again with all that holly and jolly?
With great certainty I can answer that it did not happen this weekend …
And it will not happen next weekend …
But it will happen.    The "start" decorating date needs to be perfectly calibrated.  Because the "end" date won't happen until after the New Year.  So I need to find the right balance where we fully enjoy our holiday house right through the kid's winter break … and where the decorations become ho hum.  Dust collectors …
Oh, and you'll be the first to know when I find that perfect "start" decorating date.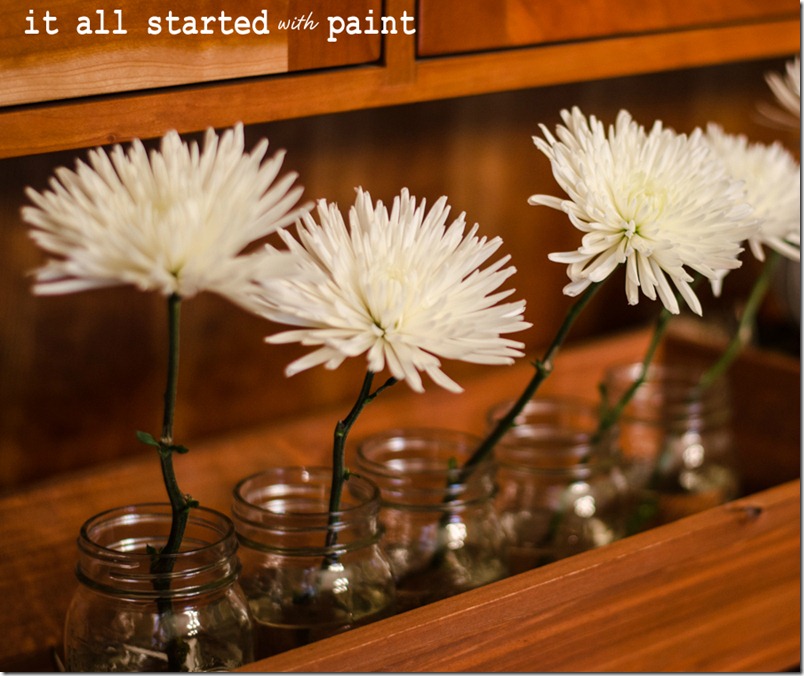 Because I'll be taking you along for the ride …

Sharing …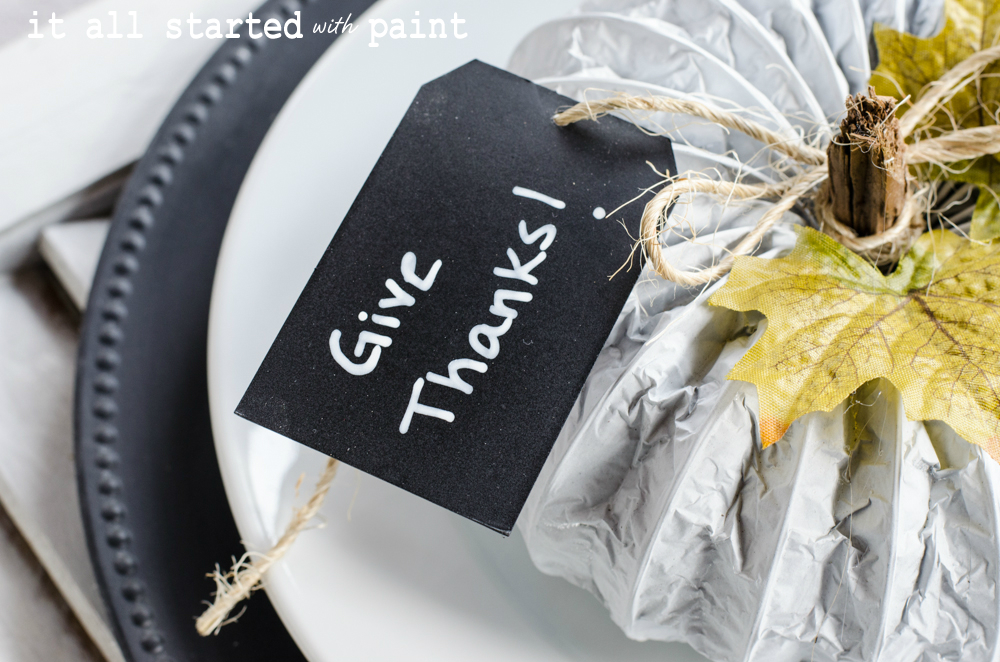 * Between Naps on the Porch * Decor & the Dog * Two Twenty One * Home Stories A 2 Z *  My Uncommon Slice of Suburbia * A Bowl Full of Lemons *  Savvy Southern Style *  Funky Junk Interiors *  Under the Table & Dreaming *