Anthropologie Heart Pillow Knock-Off – Drop Cloth Heart Pillow.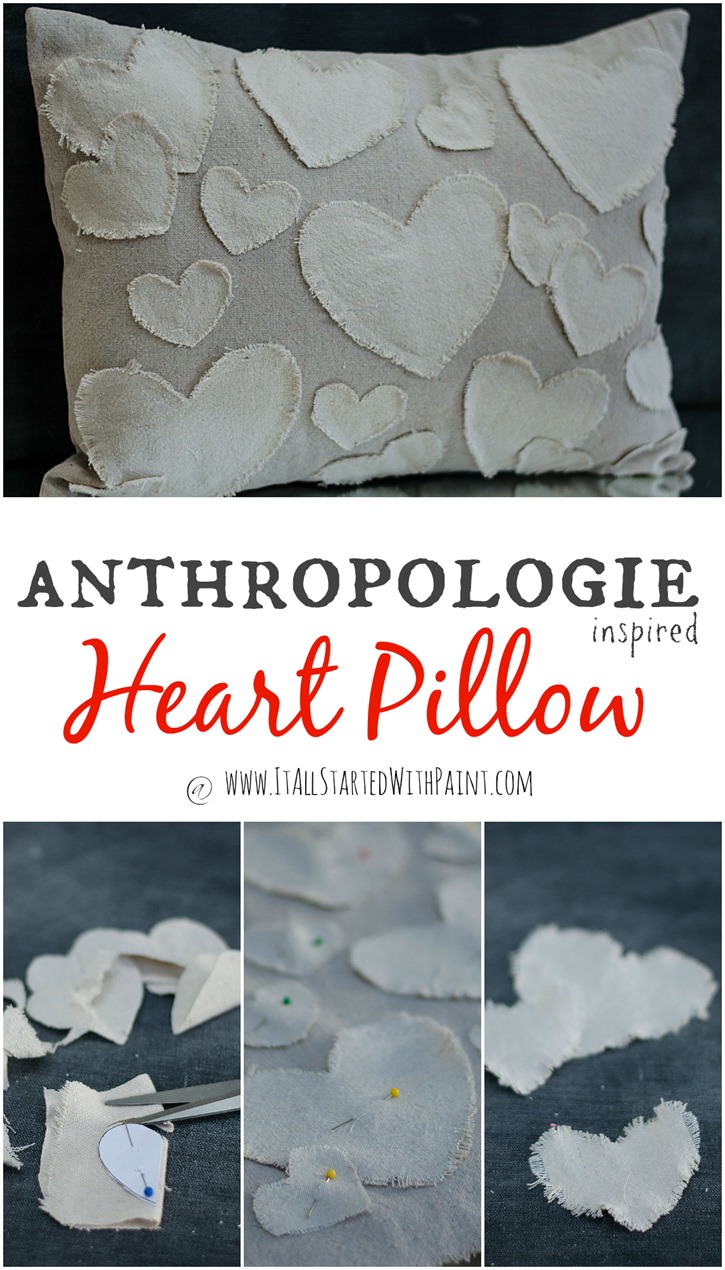 In my quest to define what I want this blog to be as I move forward, I fear I let it become nothing …
Silent.
Project-less. Uninspiring. Inconsistent.
Sigh.
I'm so sorry. Truly, that's not what I was going for. I was hoping to give it direction. A purpose.
A plan.
Because I'm a plan person. And without a plan, I'm all over the place.
Case in point: The Etsy shop. I opened it almost two years ago with no plan. I just stuck it up there. Orders trickled in. Not bad. Not great …
until January 1, 2014.
That's when I created a plan. A simple plan, at that. I added more listings to my paltry shop offerings. I added Etsy search ads (they bump my shop up in searches). And in 23 days I've sold 34 items …
wait make that 35; a new order just came in while I edited this post.
Gulp.
It's gotten to the point where I'm afraid to check my email, fearing a sold order notification. It's gotten to the point where I've stopped adding new listings. It's gotten to the point where I'm seriously considering stopping those search ads …
or even closing the shop so I can catch up on outstanding orders!
Behold the power of a simple plan …

And when I made this Anthropologie heart pillow knock-off last week, the plan was to list it at the Etsy …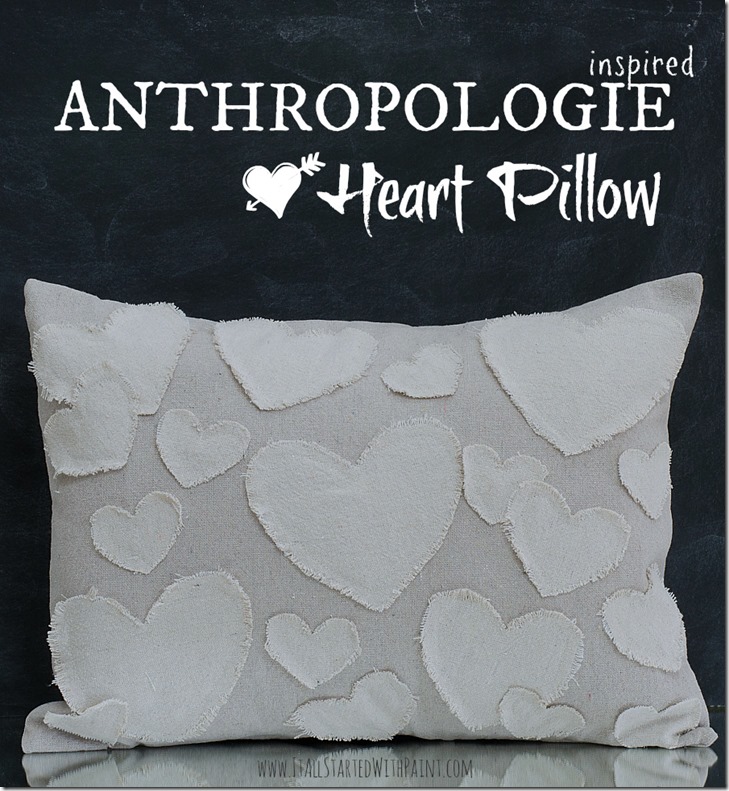 And I will certainly list this one. Just this one. Because it's made and ready to go …
but the question up for grabs …
if it sells, do I renew right away?
Or maybe I should just direct potential customers here. To this post where I'm sharing with you how I made it. Starting with 4 different sizes of hearts …
How to Make Anthropologie Heart Pillow Knock-Off
Materials*
Thread
Paper, Scissors, Pins
*some affiliate links included.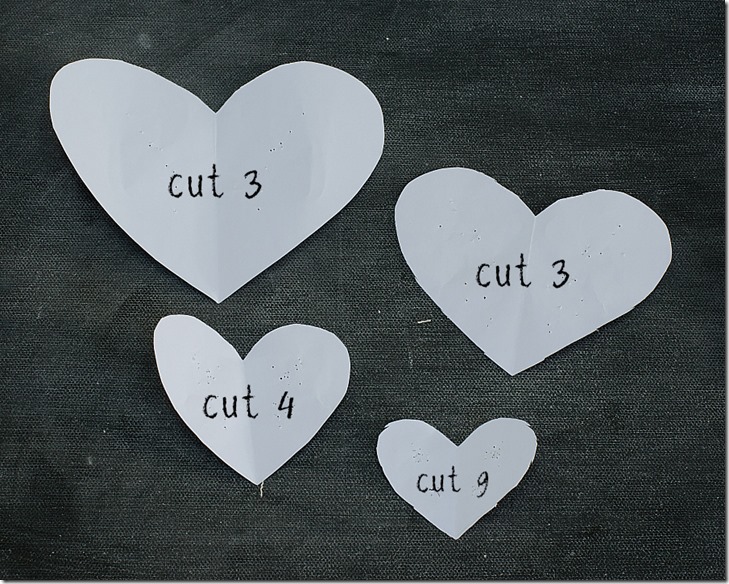 I even made a PDF of the hearts I created. You know, in case I decide to renew that pillow and need to make more. Oh, and you can download my heart shapes PDF file by clicking here …
Heart Shapes for Anthro Pillow Template PDF from It All Started With Paint
I folded the hearts in half … and folded the fabric in half … and then pinned the half heart to the folded in half fabric at the fold and cut. Phew. That's a mouthful. Luckily I have a picture of what I mean …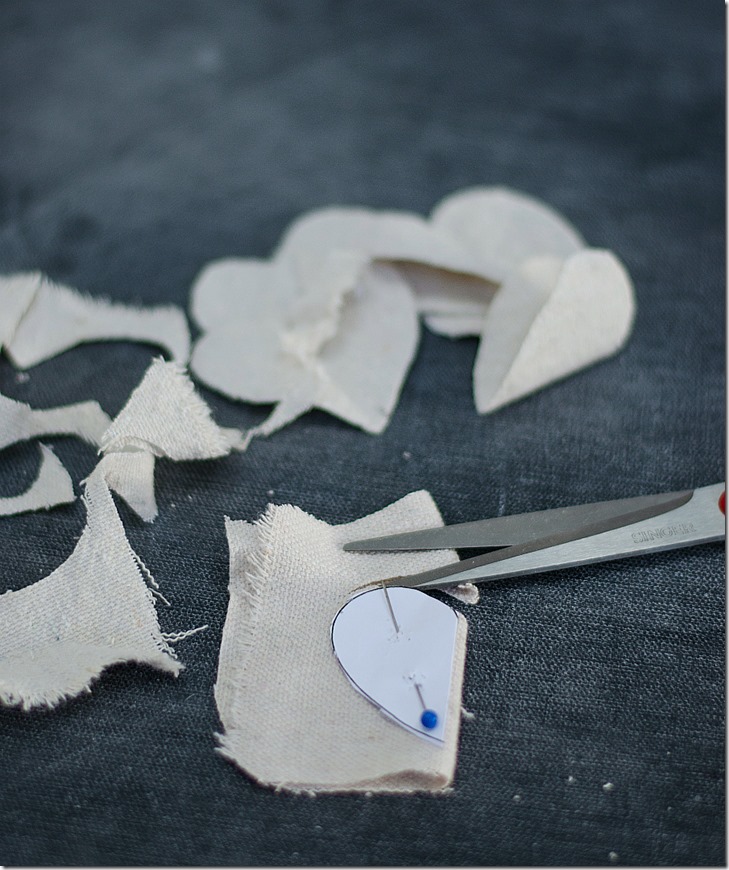 Next up I frayed the edges. I just used my fingers to pull at the threads …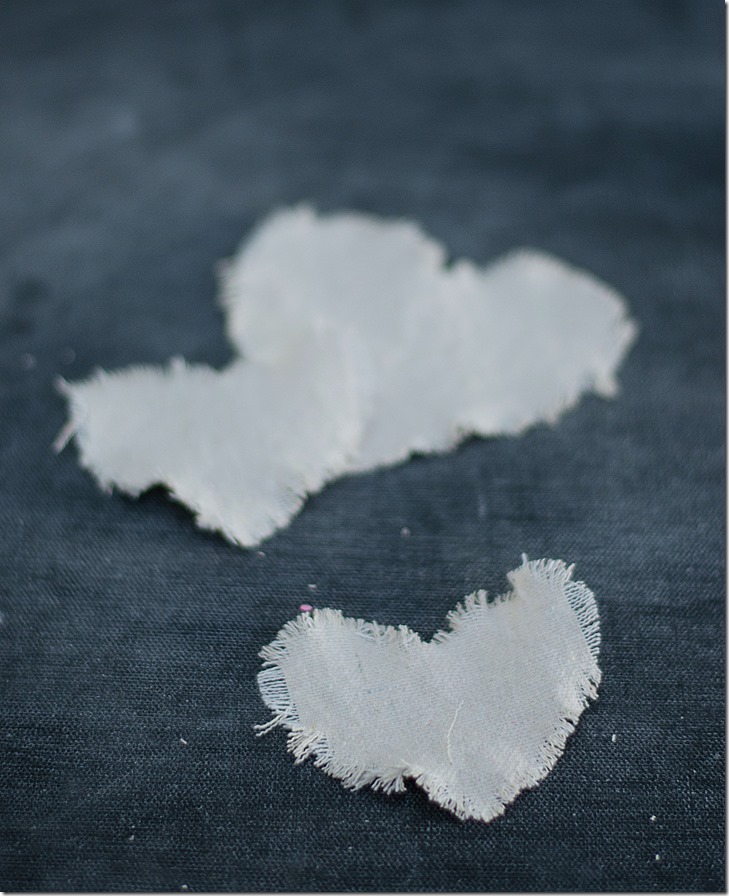 Just be careful or you may pull off more threads than you meant to …
I then laid the hearts out on the fabric until I found a design that pleased me. And I pinned in place …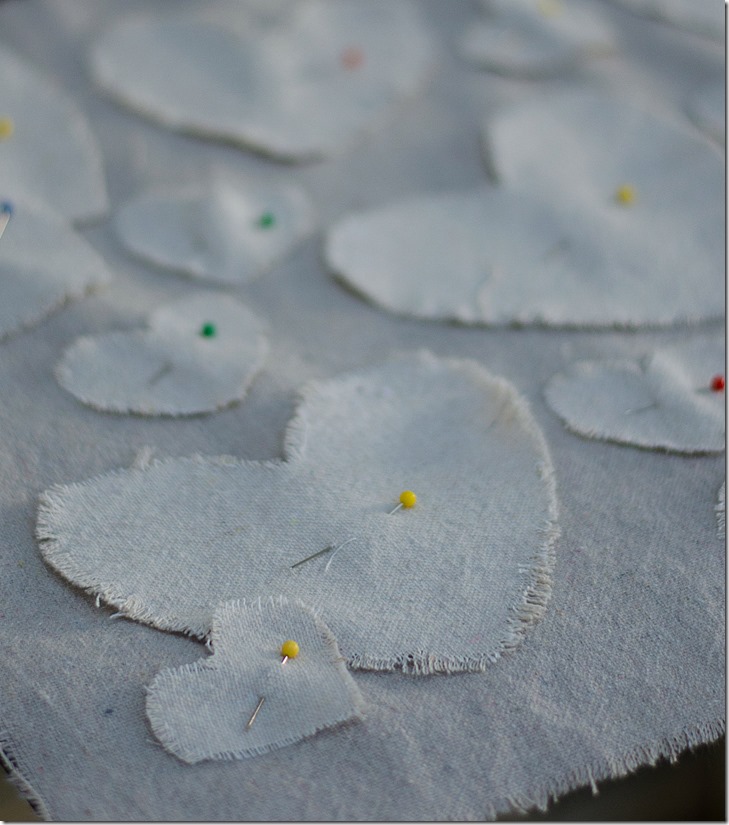 Now, the Anthropologie pillow used a contrast thread color when sewn in place. I was skeptical about my skills in sewing around the hearts. I figured it would look a mess. Especially around the little ones. So I played it safe and used a non-contrast thread …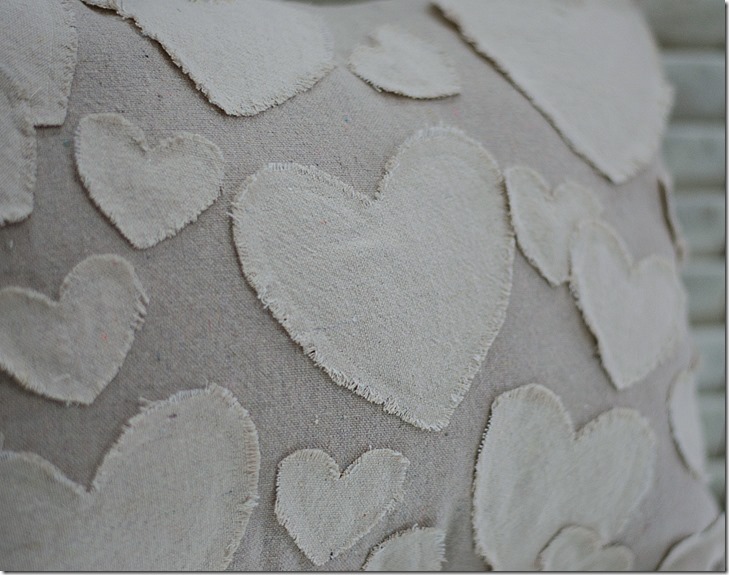 Turns out, it looks pretty good. Maybe next time I'll try it with a contrast thread in black or brown …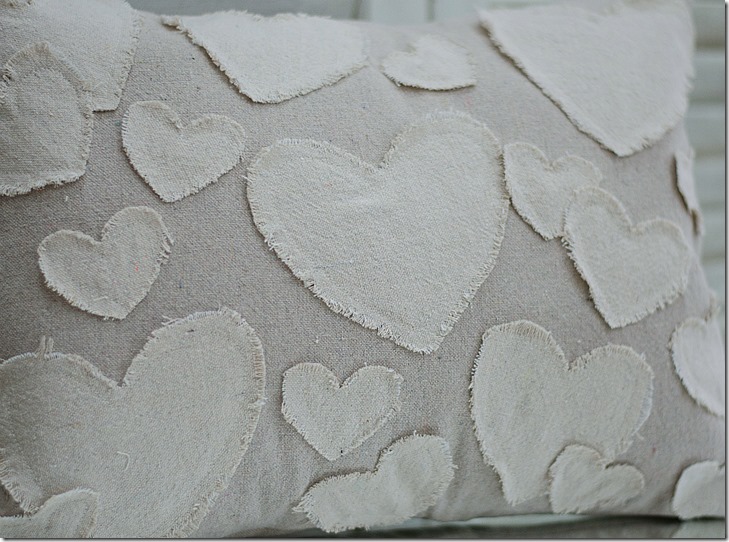 I also didn't use as many hearts as the Anthropologie version because, well, that would be a lot of hearts to sew on …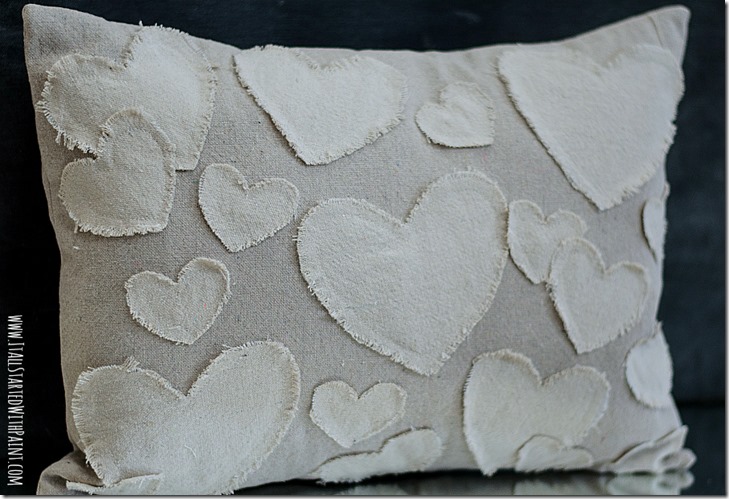 which may account for why the Anthropologie version retails for $198.00. I'm thinking I may retail mine for somewhere between $34-36.
Now if I can just come up with a simple plan for the blog that could yield a similar rate of success …
🙂
You Might Also Like: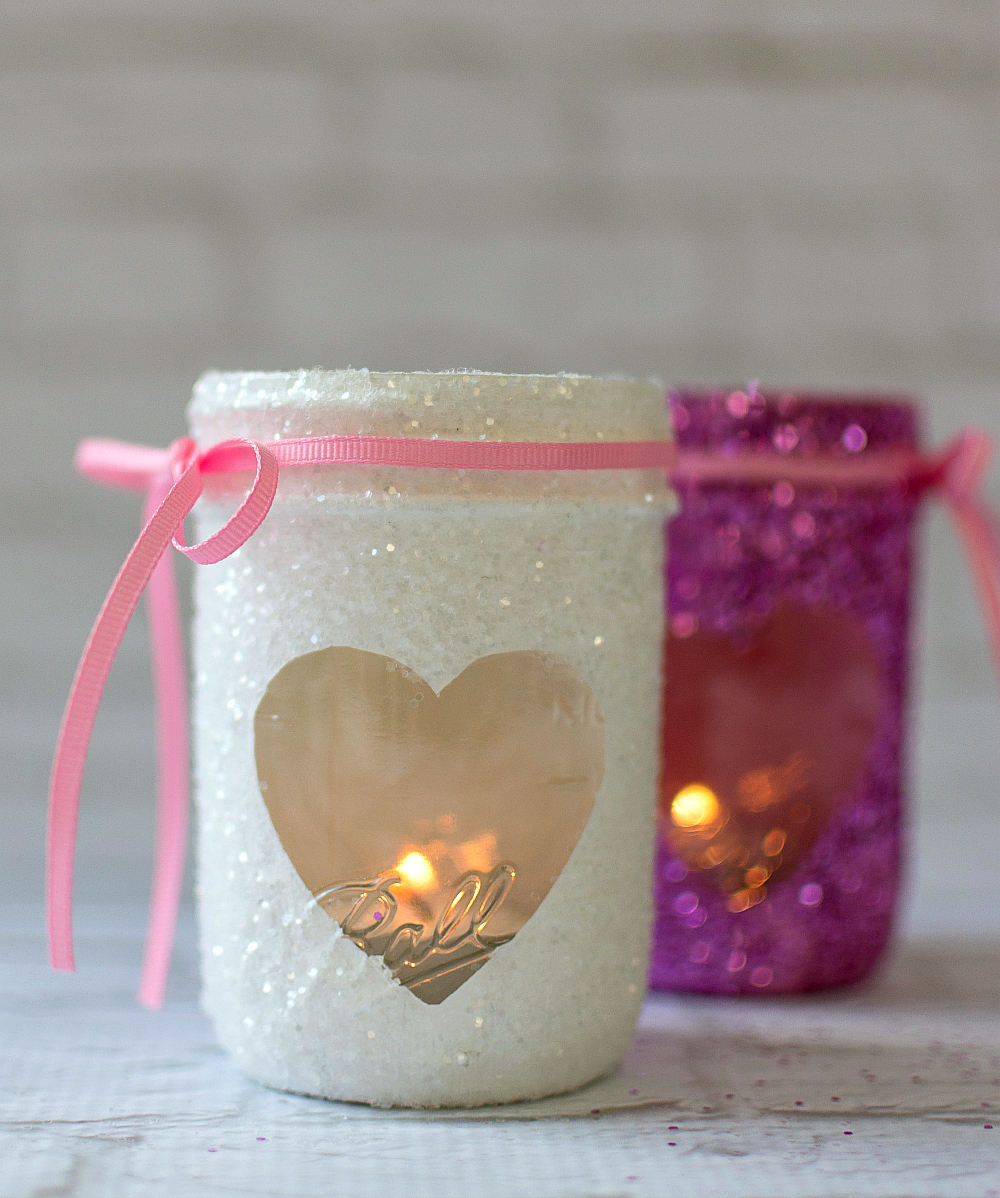 Glitter Heart Mason Jar Votives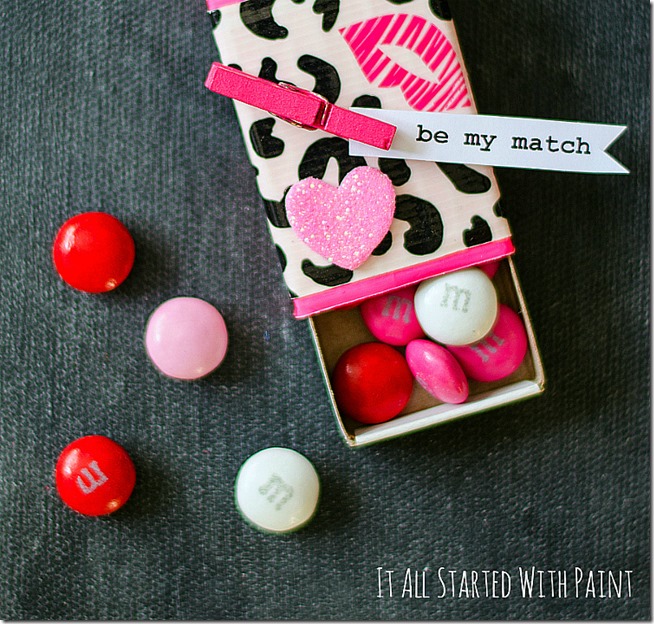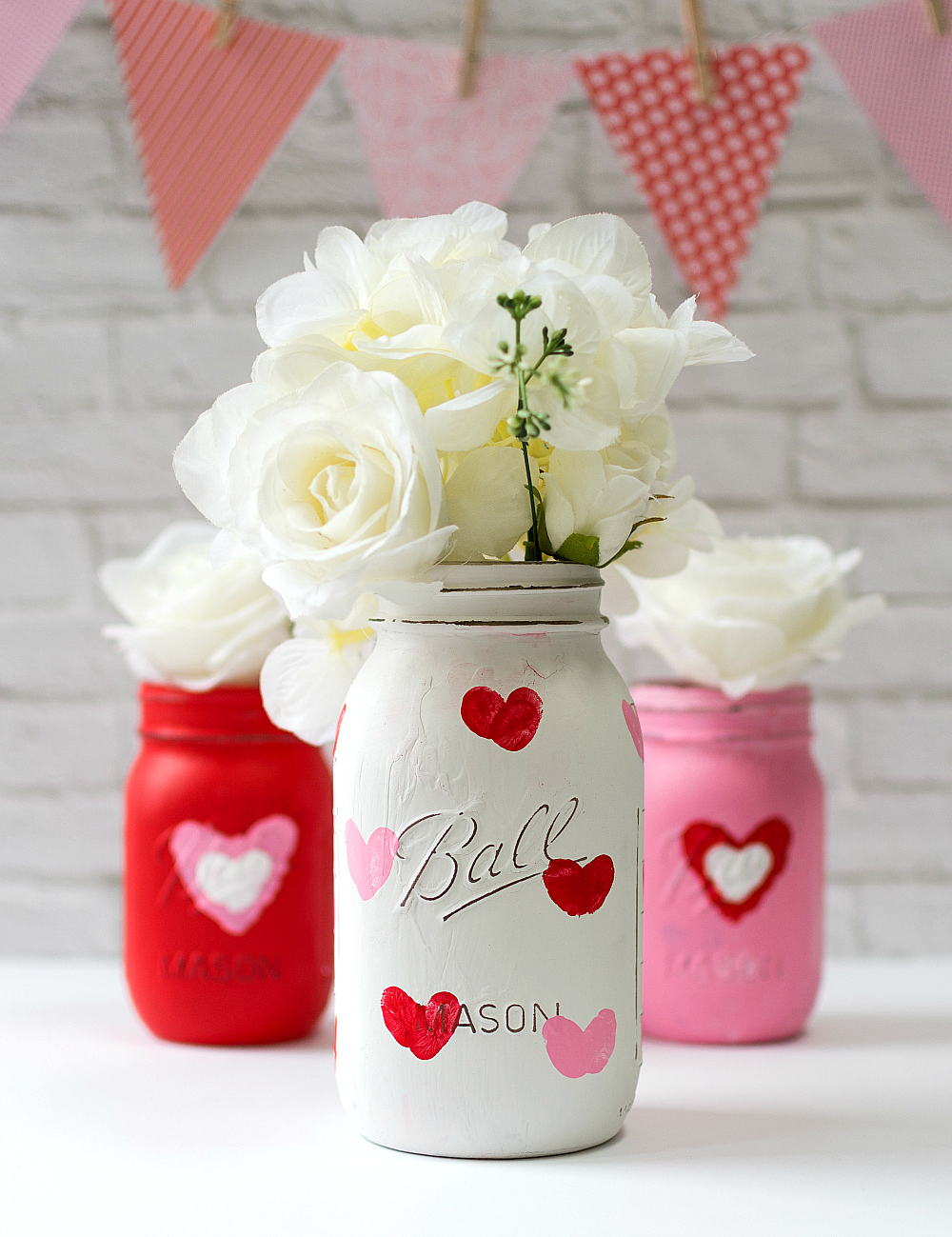 Thumbprint Heart Kid's Mason Jar Craft Idea