I started this blog to chronicle my adventures remodeling and redecorating our home.
And one year later, what do I have to show for it?
Sadly, not much.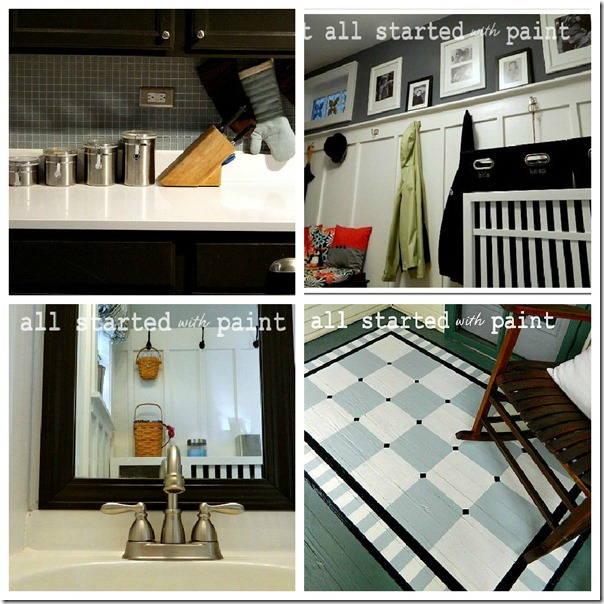 The kitchen, the entry, the front porch, the powder room – all those projects were completed in the six months leading up to the blog's launch.  In fact, completing those home improvement projects were the impetus behind starting a blog …
Since launching the blog, my son's room was remodeled.  And my master bedroom vaulted ceiling was painted.  And that's where my home improvement projects started …

… and stalled.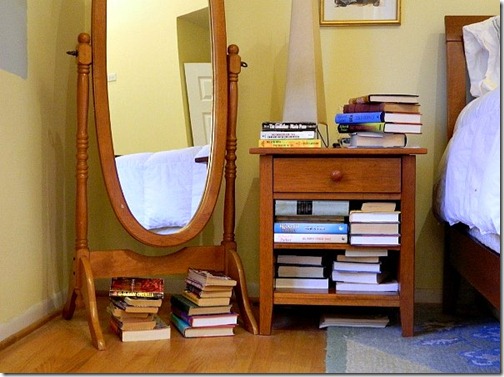 Somewhere along the line I got caught up in the whirlwind of blogging.  The link parties.  The features.  The traffic.  The social media.
It turned into an obsession that found me killing myself each day.  Linking up at too many parties.  Visiting hundreds upon hundreds of blogs each week to leave comments in the hopes they might visit me … and comment back.  And maybe just maybe decide to sign up for my posts by email … add me to their RSS reader … like my FB page … or follow me on Pinterest … or Twitter …
It was exhausting.
I'm exhausted just typing this.  And reading this.
And it came with a price.
A price that has taken its toll on my family.  A price that has taken its toll on my home (which is a disaster zone, by the way).  A price that has taken its toll on my business. And a price that has taken its toll on my mental health.
So I'm taking myself out of the race.  Jumping off this merry-go-round …
… though, quite honestly, it feels more like a Tilt-A-Whirl …
This doesn't mean I won't continue to blog.  I'm just going to blog, well, much more quietly … and on my terms.
Any and all blog posts or promotions or link ups or blog reading, for that matter, will need to be preceded by the question:
At what price?
Any and all future blog posts need to contribute first and foremost to the bottom line:  The improvement of our home … and our life.
Period.
This may be blog suicide.  My numbers will surely dip.  My comments thread will shrivel up and die.
But that's a price I'm willing to pay to regain my sanity.  And my joy.

P.S.  Writing this post has brought me more joy than I've felt in weeks.  In lifting the burden from my shoulders, freeing my soul, and opening my heart, I'm reminded of why I love to blog …