Bath Bomb Easter Egg DIY
In today's teenage girl news, I have some interesting new updates.
You see, I've been carefully observing the inner — and outer — workings of a real teenage girl up close and personal. This all started during the Christmas holiday break when we were confined to close quarters. But my fascination with the modern-day teen girl continues to this day … 🙂
Now, I won't divulge personal details because … well … they're personal. And not my details to share.
So names, locations, and dates will be 'masked' to protect the innocent.
However, I can share a few interesting observations …
First off, contrary to popular belief that teenage girls only text — or snapchat — their friends, they don't. In fact, some (my unnamed teenager included) are going old school with their iPhones and (gasp) using them for their primary intended purpose …
as phones.
I know, right? Crazy.
Over the past few months, my unnamed daughter's iPhone has been used as a phone. All day. All night.
She's been talking …
and talking …
and talking.
It catches me off guard. Because I keep thinking she's talking to me as she moves through the house with her earphones in and phone in hand.
Now granted, most of these conversations are via Face time. But that's okay. Because the take-away here is conversations. As in real person-to-person-real-time conversations.
Perhaps inter-personal skills and socialization are not a thing of the past? Perhaps there's still hope for this technology-dependent generation?
My second observation is that teenage love continues to be a fickle and fleeting thing. And the life of teen love can blossom and fizzle in the course of a week-and-a-half. There wasn't even enough time to make a friendship bracelet … 🙂
Finally, I've discovered that (among unnamed teenage girls) bath bombs are da bomb.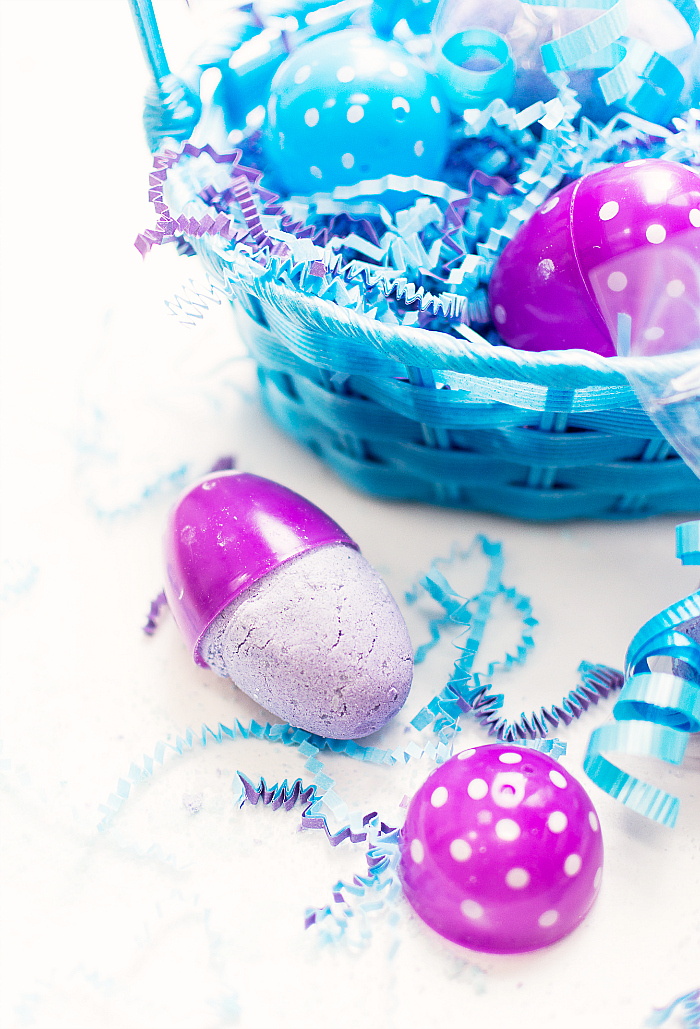 And, yes, my unnamed teenage daughter would absolutely cringe at the "da bomb" mention. I'm pretty confident it would be accompanied by a dramatic eye roll. 😉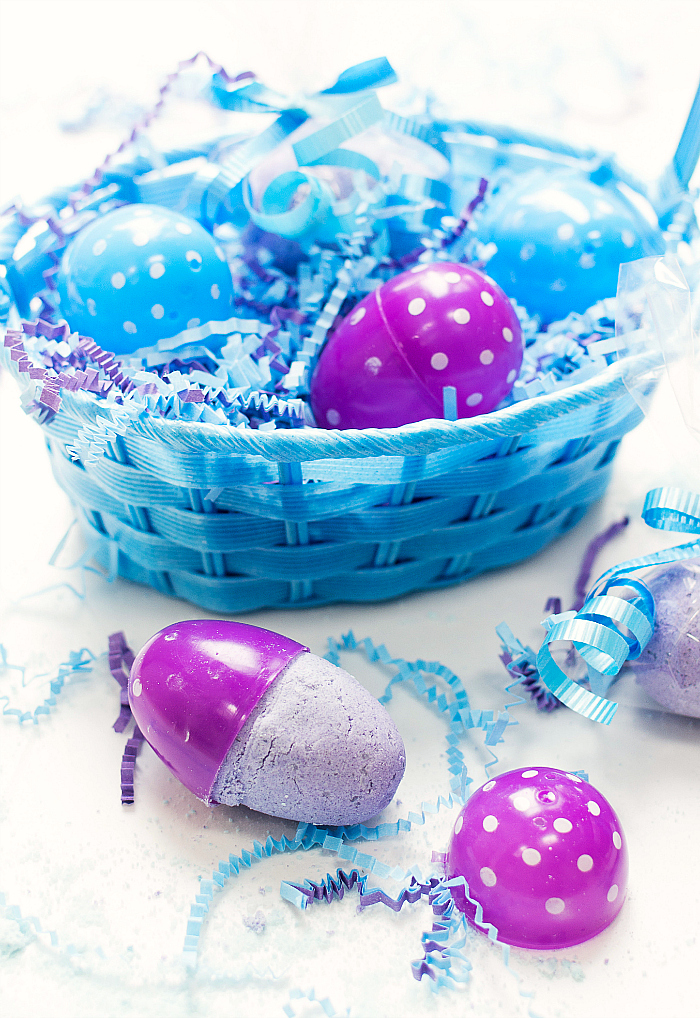 So, what are bath bombs you may ask?
They are highly scented colorful balls of Epsom salt and citric acid and baking soda and corn starch (all head together with a splash of water and teaspoon of oil) that create fizzing, colorful bathtub "fireworks."
My unnamed teenage daughter purchased some at Lush as holiday gifts for her friends. They don't come cheap. Well, they don't come cheap on a teenage girl budget …
so I thought I'd try my hand at making some DIY bath bombs. For future gifts. And thought they could make a fun Easter basket stuffer when made using those plastic Easter eggs as bath bomb molds …
Bath Bomb Easter Egg DIY
Materials/Ingredients*
Baking soda (1 cup)
Citric acid (1/2 cup)
Corn starch (1/2 cup)
Epsom salts (1/2 cup)
Water (3/4 tsp.)
Scent of Choice (2 tsp.)
Oil (I used olive oil but you can also use coconut oil) (2 tsp.)
Food coloring (or soap colorant)
Round, plastic, snap together molds (I used plastic Easter eggs, but you can also find round molds at this link)
Whisk & Bowl
Optional: Clear Cellophane Gift Bags
*includes affiliate links
Instructions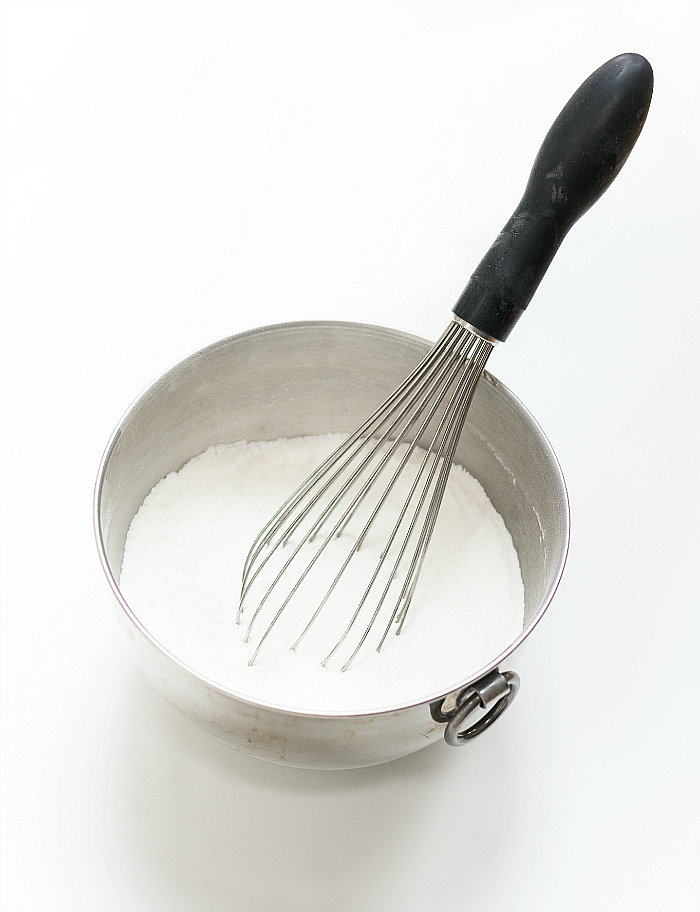 Whisk together dry ingredients.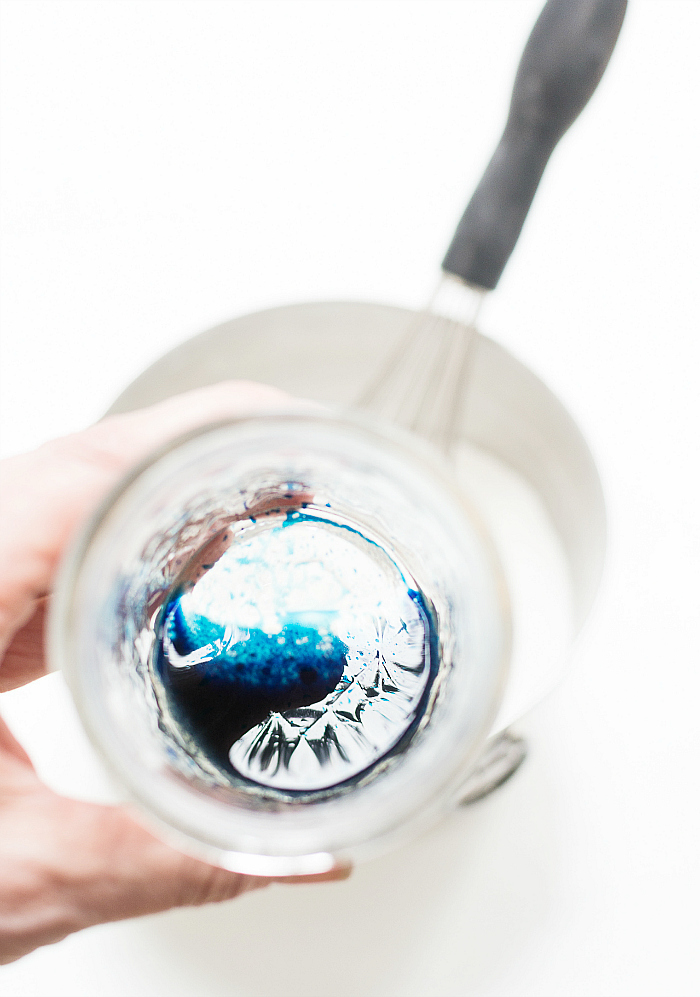 Mix together wet ingredients in separate bowl or mason jar.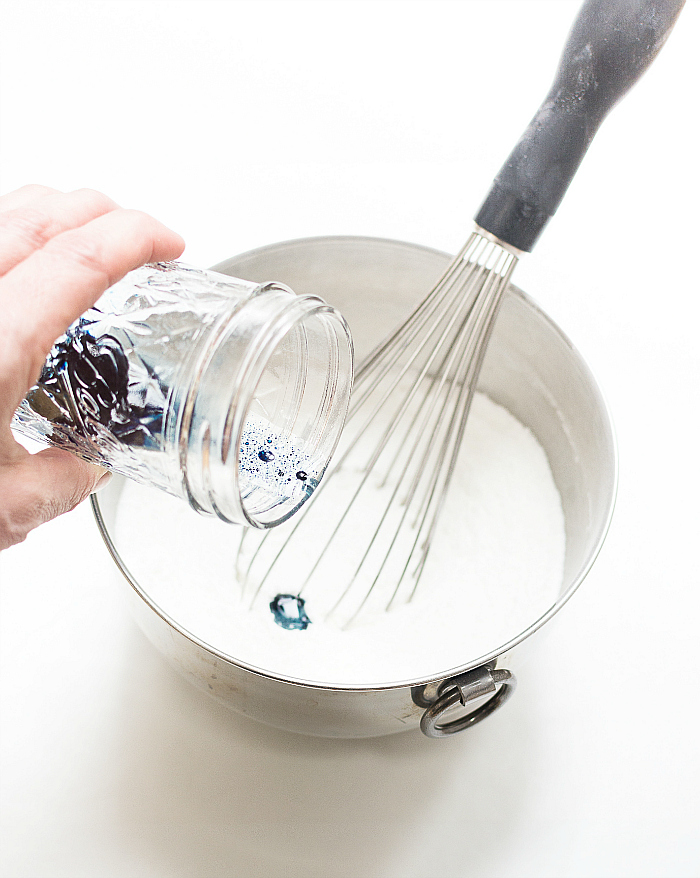 Pour in wet ingredients a little at a time; whisk thoroughly after each addition.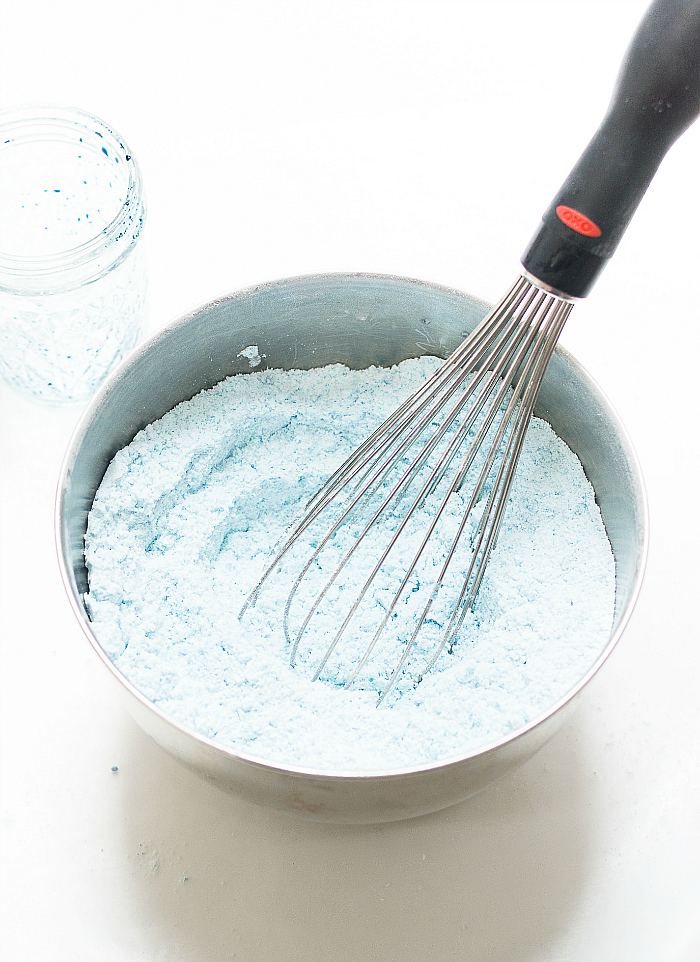 Whisk until color evenly distributed.
Pack mixture into half of Easter egg or mold.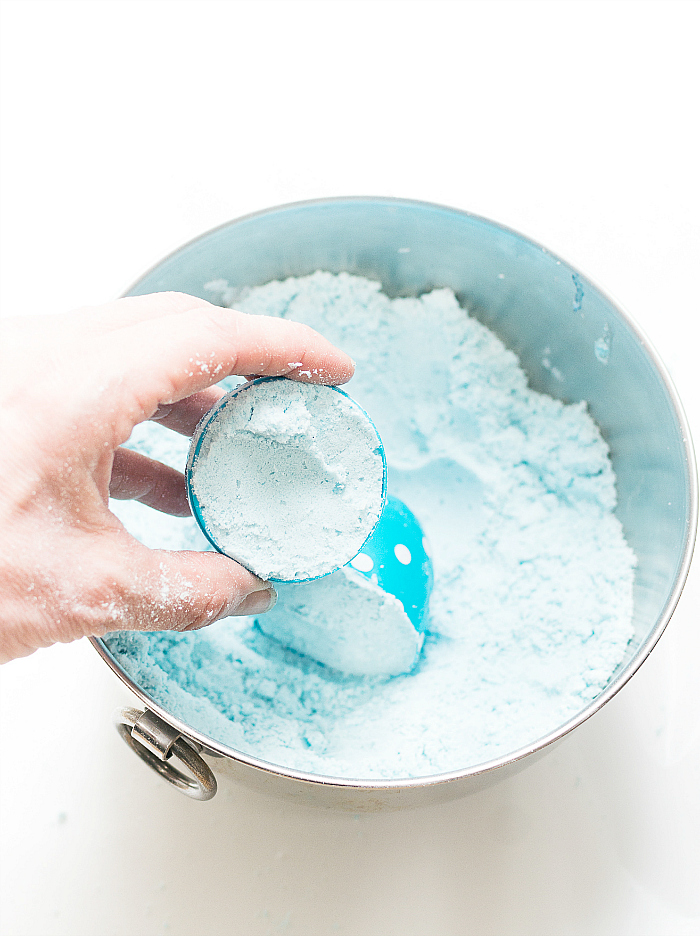 Pack mixture into second half of mold.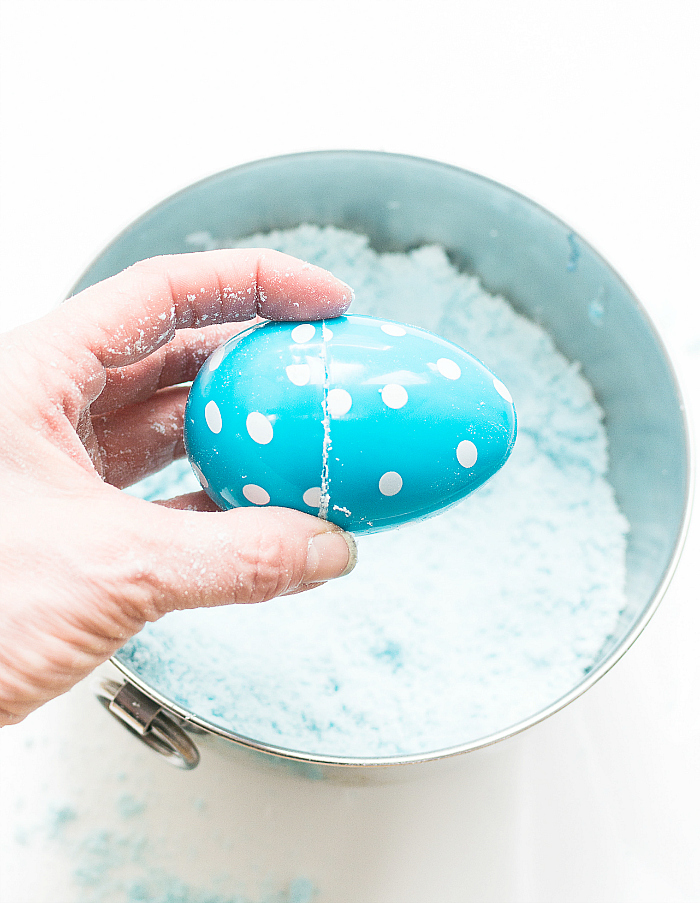 Squeeze two halves together tightly.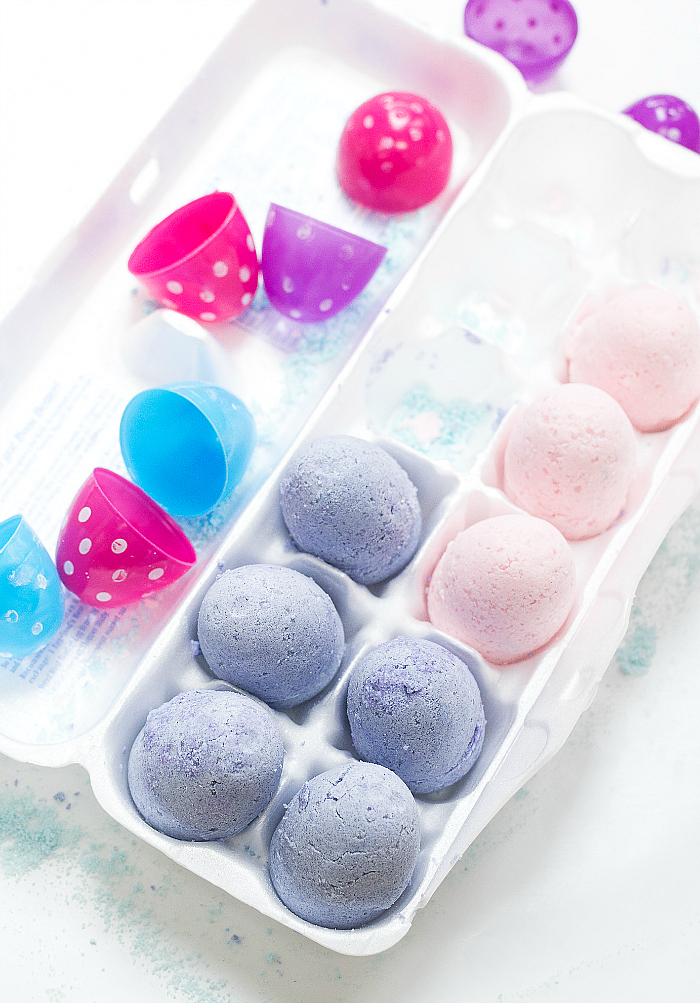 Carefully separate each half from mold. Let dry overnight.
Pack in cellophane bags and add to your unnamed teenage girl's Easter basket.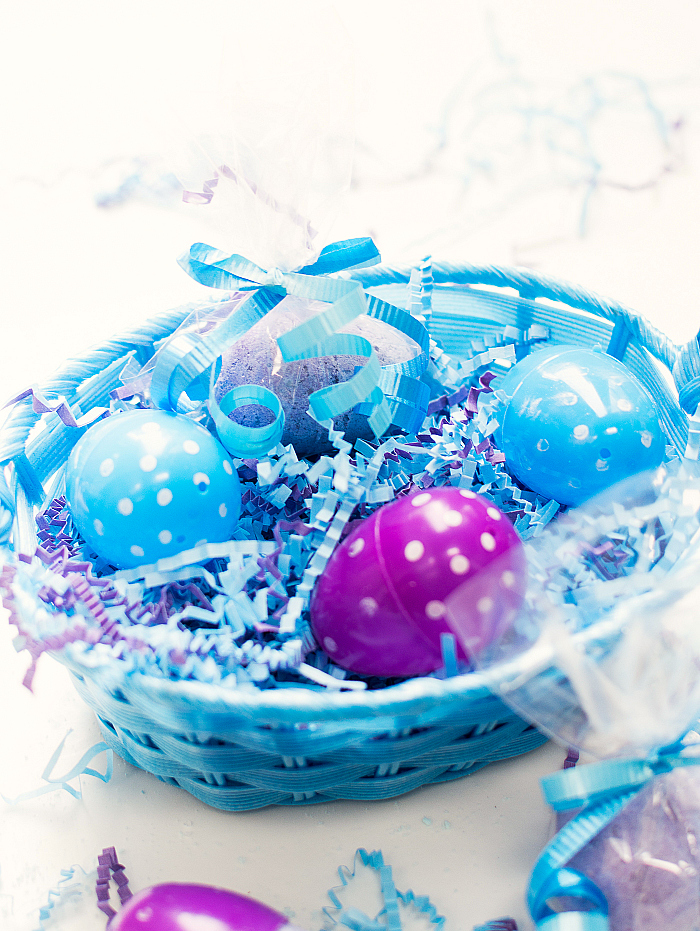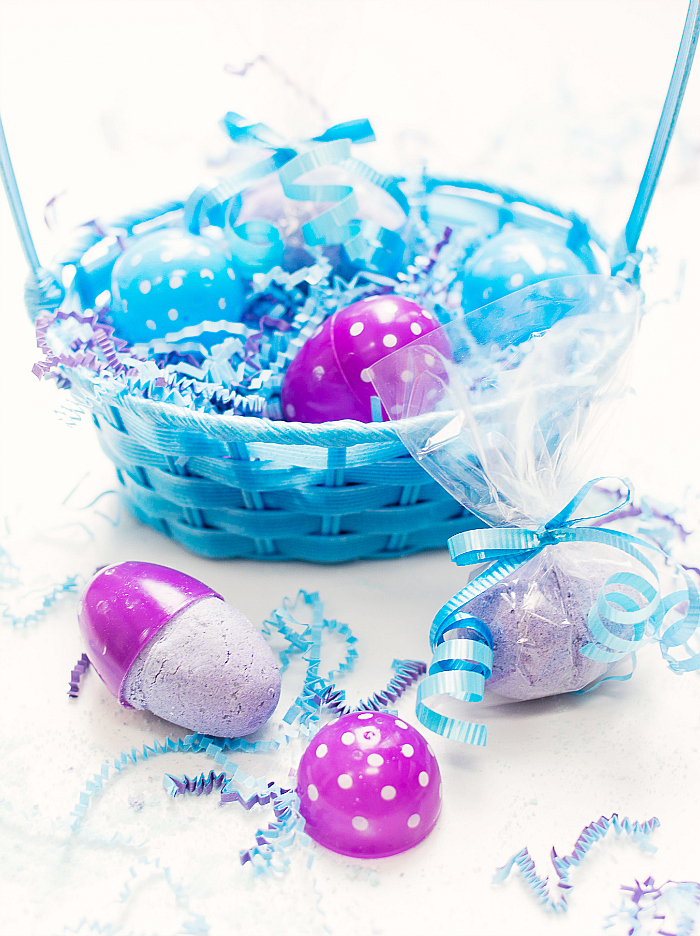 In the interest of disclosure, I have to admit (despite the very neat looking tutorial photos) this Easter Egg Bath Bomb DIY was messy. Very, very messy. Bits of bath bomb 'crumbs' were everywhere. My kitchen counter tops were a mess. And since I food coloring dye for some of the bath bombs, my palms were stained. As were my counter tops. So my advice would be to cover everything … every surface … with newspaper or wax paper. And wear gloves.
🙂
Pin It!

You Might Also Like: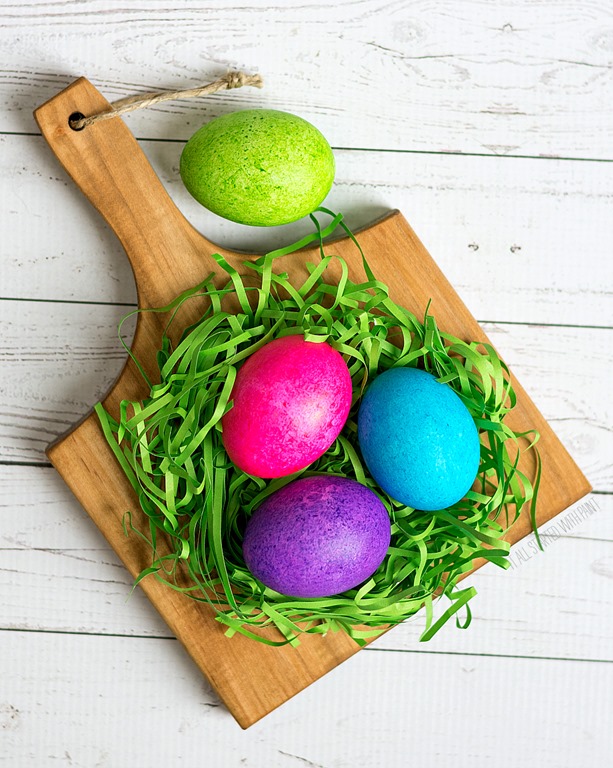 Dye Easter Eggs with Food Coloring & Rice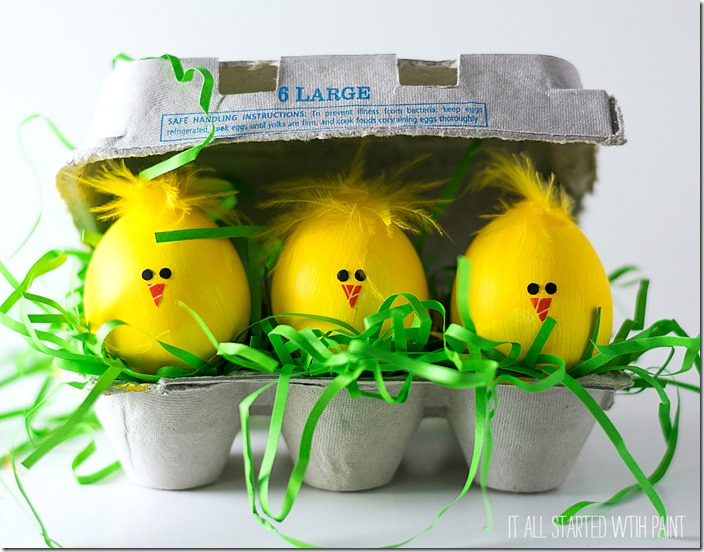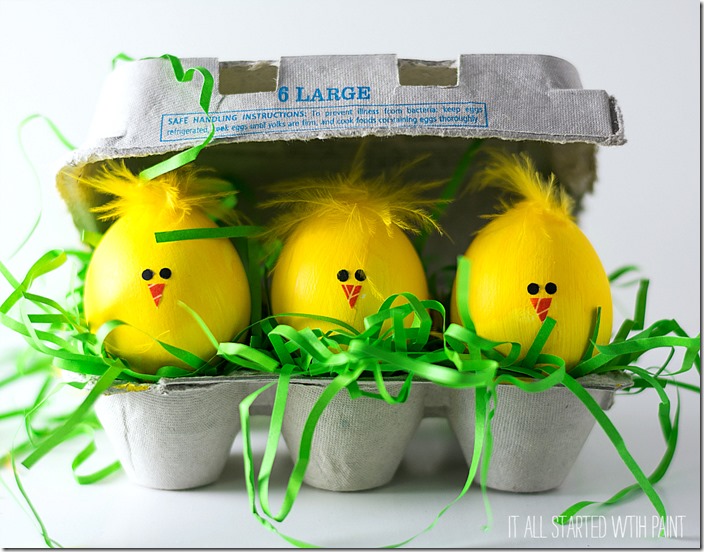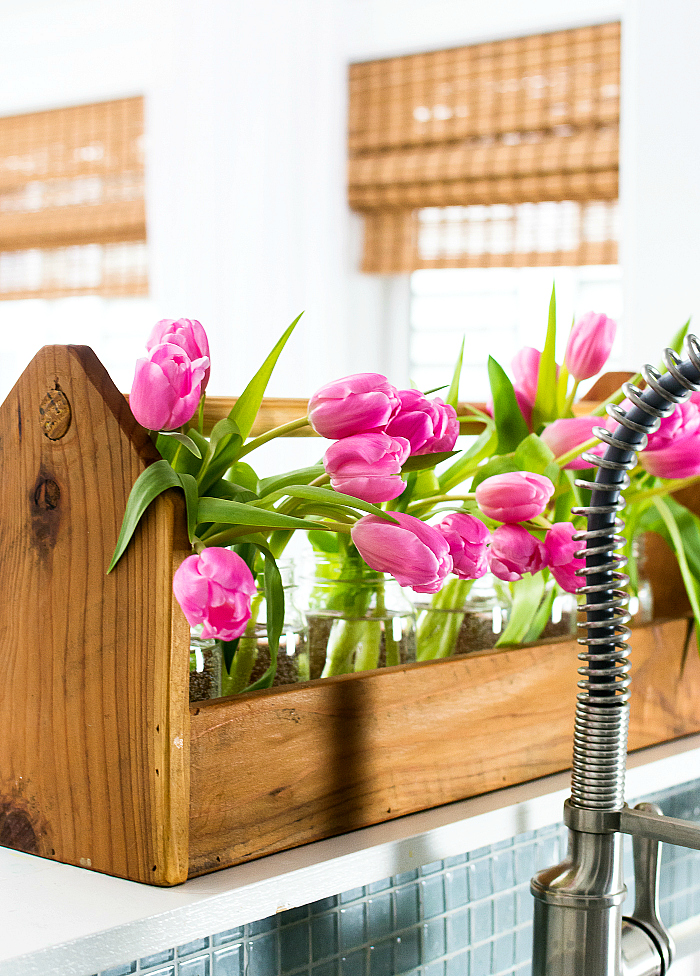 Spring Decorating Ideas with Pink