There can be no "after" without the "before."
Well, I guess technically there can be an after.  But isn't it  just so much more dramatic with the before?
So, before any paint touched the living room walls – but not before the paint samples and painter's tape went up – I shot some living room "befores" …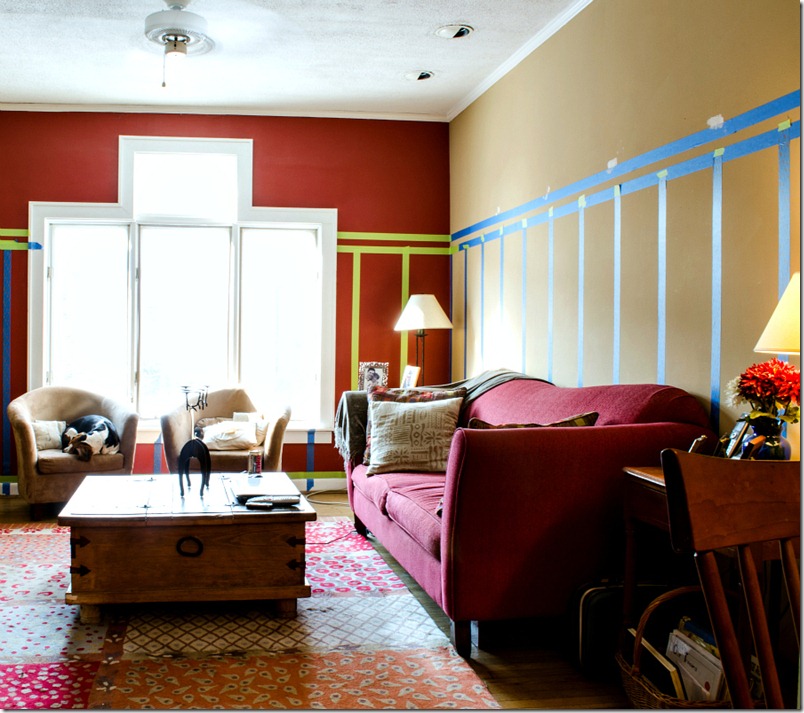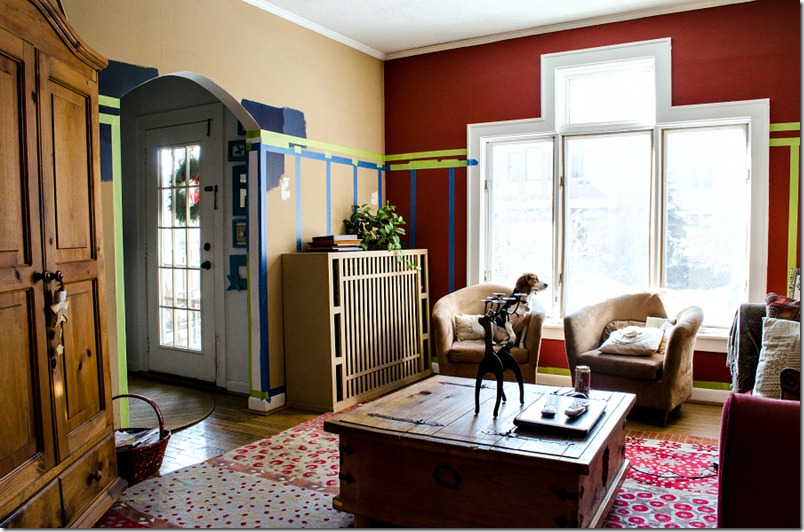 And since I'm keeping it real here on the blog, couldn't resist a little color commentary …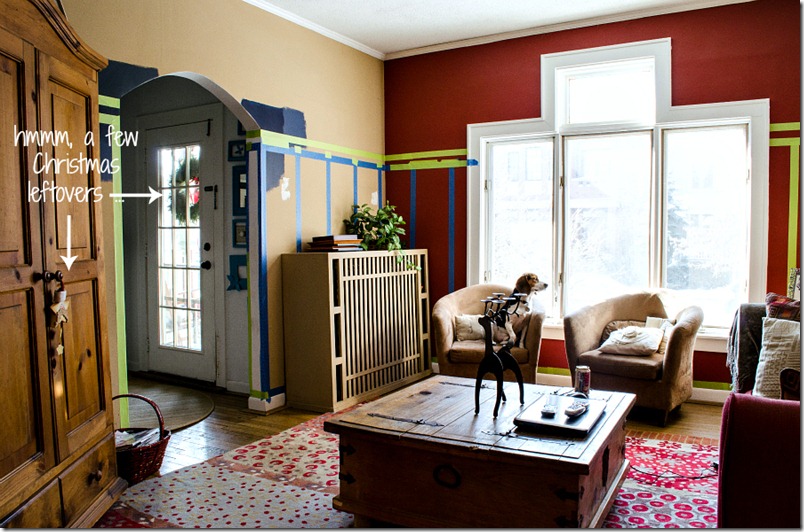 I didn't get to the dining room before I started priming so you'll have to settle for a glimpse of the "in-between" …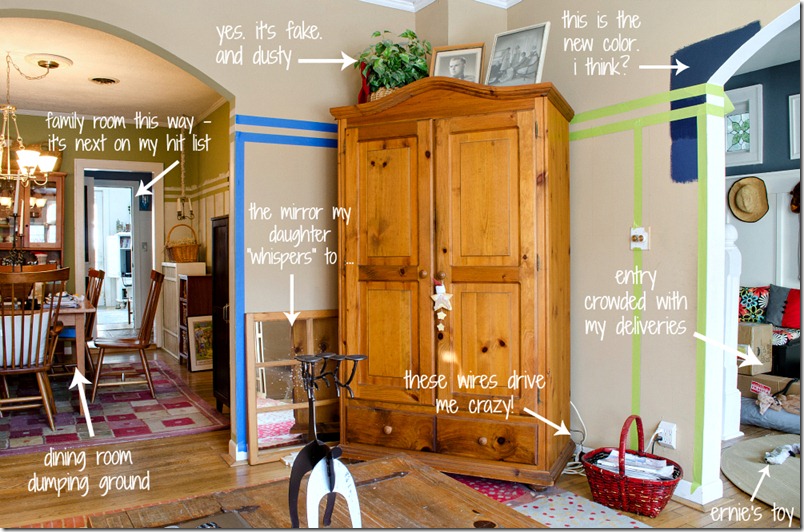 You can also get an eyeful of dining room "befores" on this old holiday post …
P.S. You can find the living room afters by clicking here …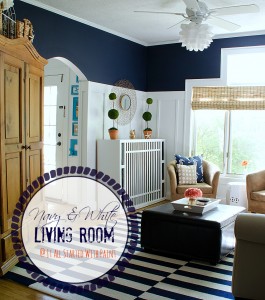 Want to follow along on my remodeling journey?
It's easy.  Sign up here to get my posts delivered by email:
Delivered by FeedBurner





Sharing: * Between Naps on the Porch *  Funky Junk Interiors *