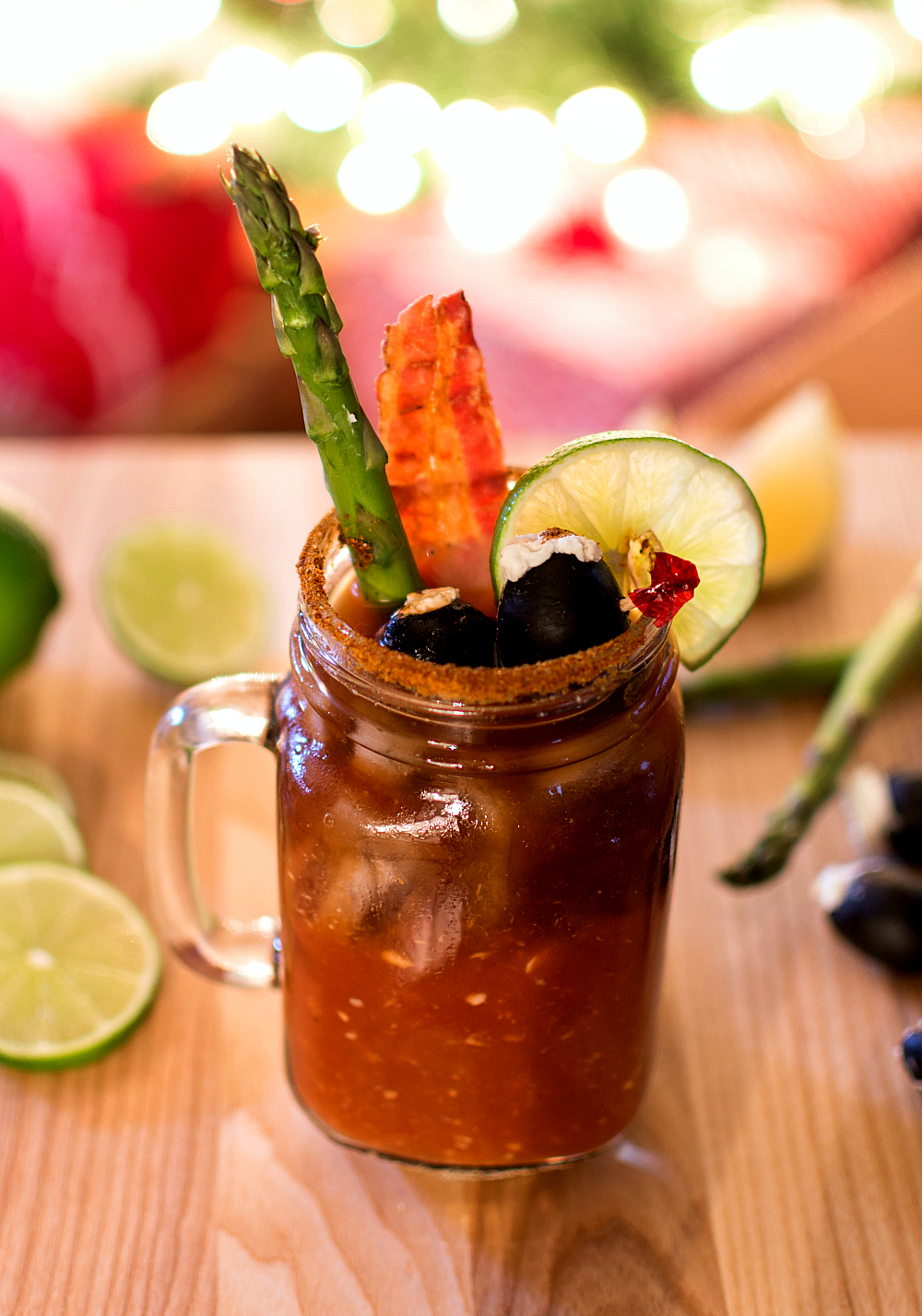 A Bloody Mary for New Year's Day …
or, as I like to think of it, New Year's Day brunch.
Because, when it comes down to it, this Bloody Mary recipe is one part mixed drink and two parts meal. Or is that three? Let's count: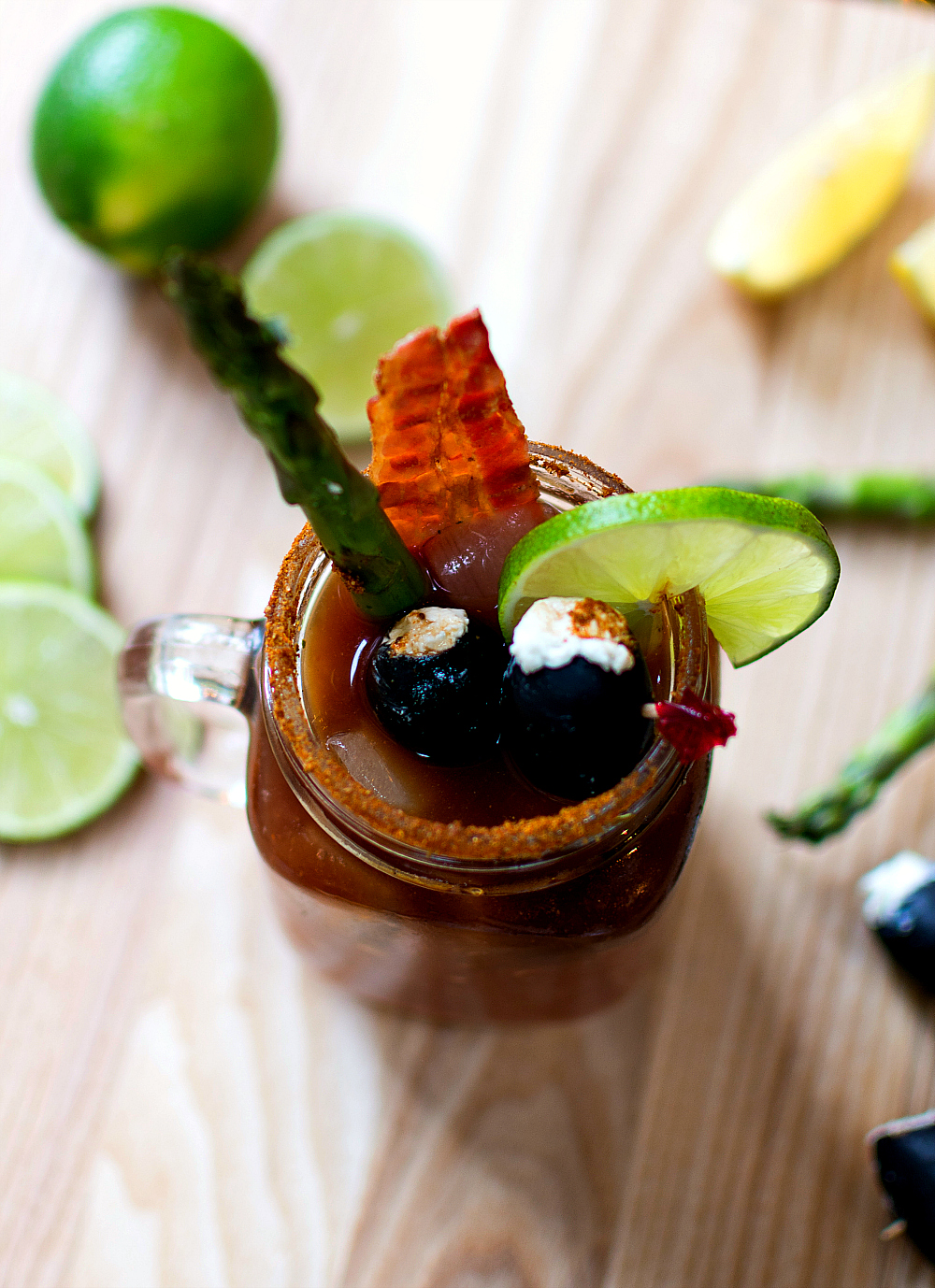 (one) asparagus speer; (two) bacon slice; and (three) and (four) blue cheese stuffed olives.
That sounds like a delicious New Year's Day brunch to me. Washed down by a spicy Bloody Mary with Guinness Ale and horseradish and celery salt.
Yum.
You could also call this a New Year's Day hair of the dog.
But I still like to call it New Year's brunch.
Bloody Mary Recipe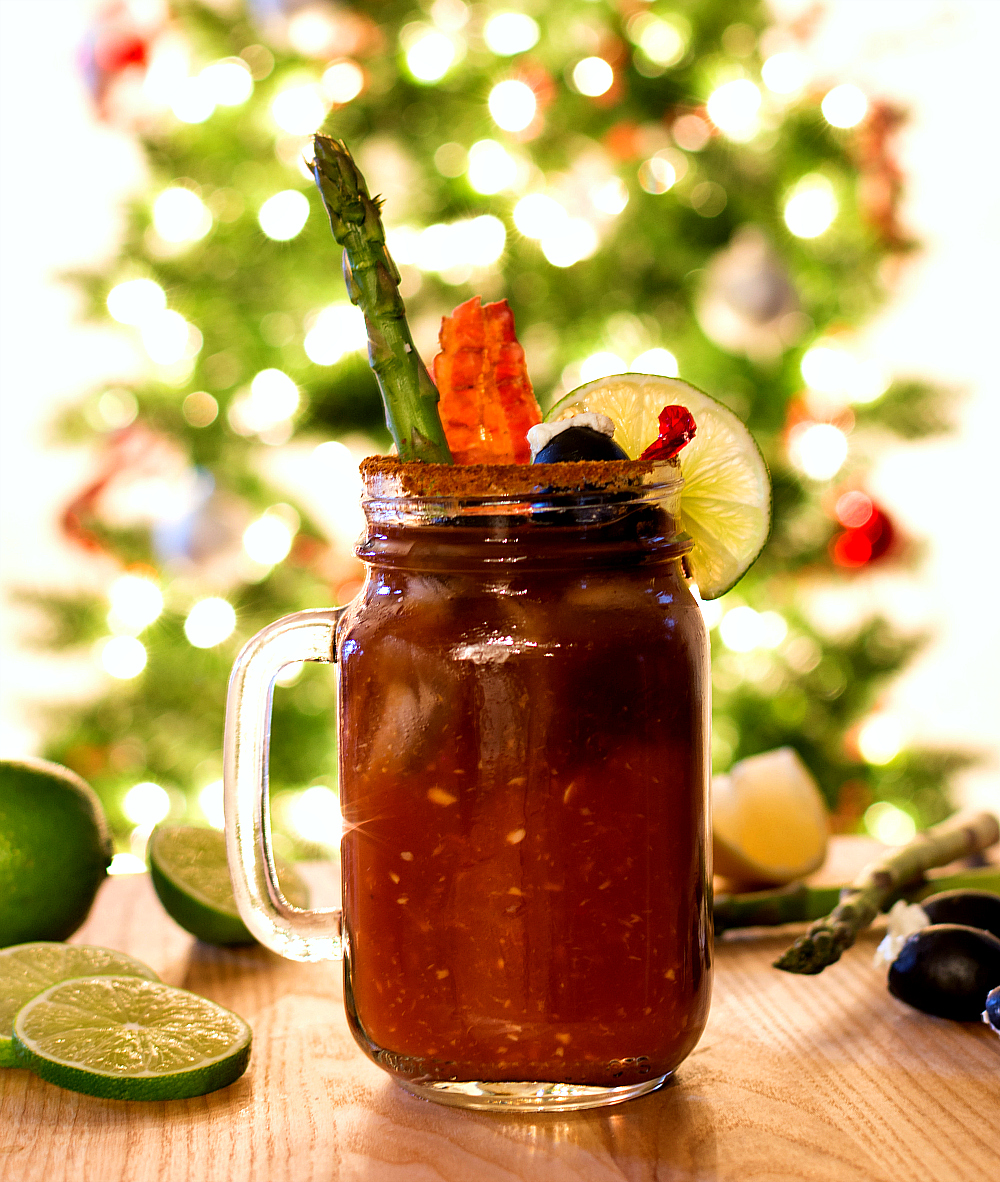 12 ounces of Spicy V8 Tomato Juice
1.5 ounces vodka
1 ounce Guiness Ale
Old Bay Seasoning
1/4 teaspoon celery salt
1-2 teaspoons prepared horse radish
1 teaspoon Worcester Sauce
Tabasco Sauce (optional)
Lemon
Cut lemon into slices and rub along edge of glass. Dip rim of glass into Old Bay seasoning. Pour V8 into glass. Mix in Vodka, horseradish, celery salt, Worcester, and Tabasco (a few drops). Stir well. Pour Guinness Ale over top. Garnish with your favorite Bloody Mary brunch ingredients (asparagus or celery stick, cheese, meats, bacon, olives, etc.) and enjoy!
For even more New Year's Eve — and Day — celebratory ideas, check out some of these great food, craft, and drink ideas from my blogging friends (be sure to keep checking back all week long):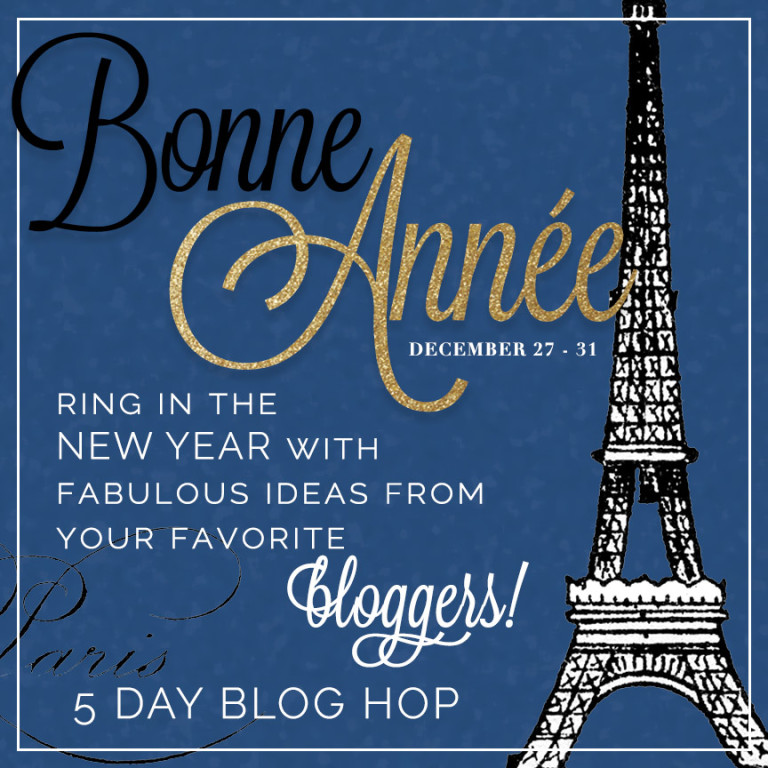 Celebrating Everyday Life