Spring Living Room in Blue and White and Gray – Spring Home Tour 2023.
So. Here we are. Me. And you. And I'm thinking that you're thinking that I have a lot of explaining to do.
But the explaining will have to wait.
Because today is only – and exclusively – about Spring home tours and inspiration from a group of talented bloggers organized by the amazing Marty at A Stroll Through Life …
who was kind enough to include me on this year's roster. Even though I've been MIA.
For a while.
And yes, a while is doing a lot of heavy lifting here. Next week I'll give you an update on that heavy lift (spoiler alert: there's nothing dramatic nor salacious nor even all that exciting; quite the cliffhanger).
But back to the business at hand: Spring Home Tours!
If you find yourself here from Thistle Key Lane (and most likely scratching your head about the explaining and the MIA and the heavy lifting and the drama-less drama) I extend to you the warmest and most appreciative of welcomes! Isn't Michelle's home so beautifully decorated for Spring with her easy, breezy eclectic style and fresh clippings from the garden!
As for my Spring home decor?
Admittedly, I'm missing the eclectic gene. I would describe my style as more furniture-catalog-page minimalist.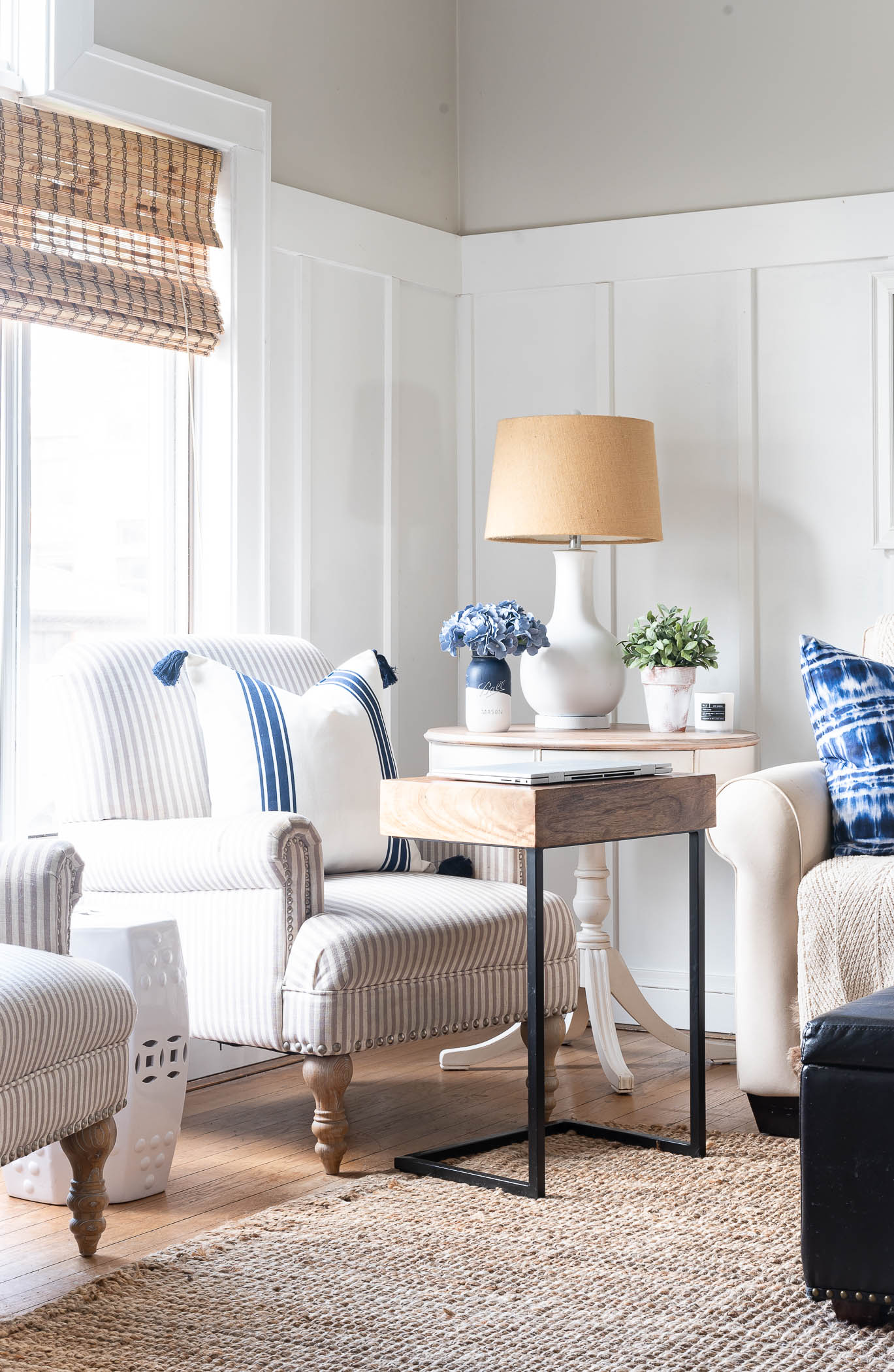 WOW that sounds boring!
I blame it on the 80's and 90's. In those pre-internet days I lived for catalogs.
Like seriously anxiously-checked-the-mailbox lived for catalogs. I was a mail catalog-aholic.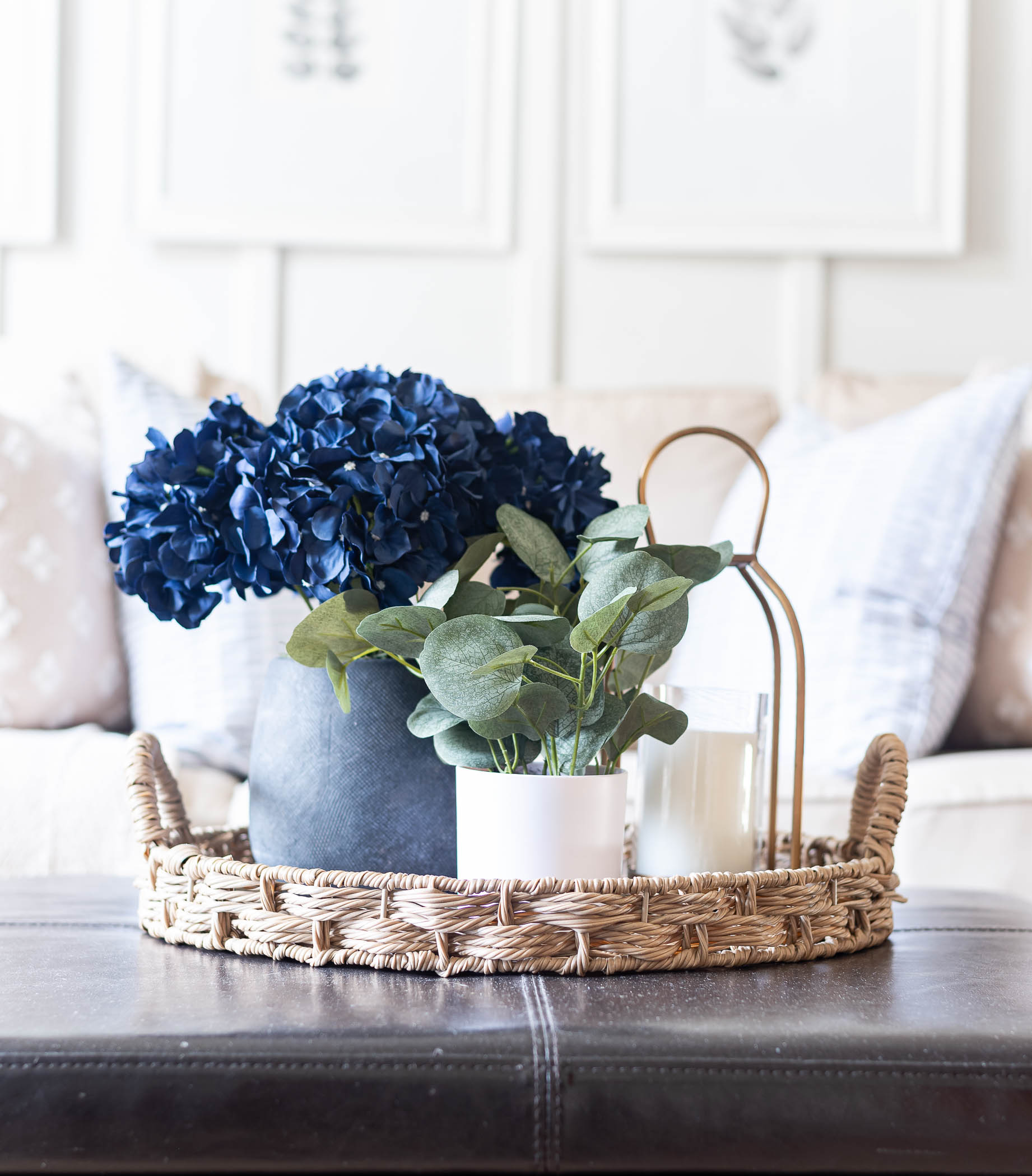 I cherished and collected those puppies like they were spun from gold. The dog-eared pages were marked with post-it notes for things I liked; pages carefully torn out and items meticulously clipped for things I loved. Stored away in "wish list" and "future home" folders.
And the best thing about catalogs vs. home decor magazines? You could just buy whatever you see. With the flip of a phone.
Yes, I said flip. As in flip phone.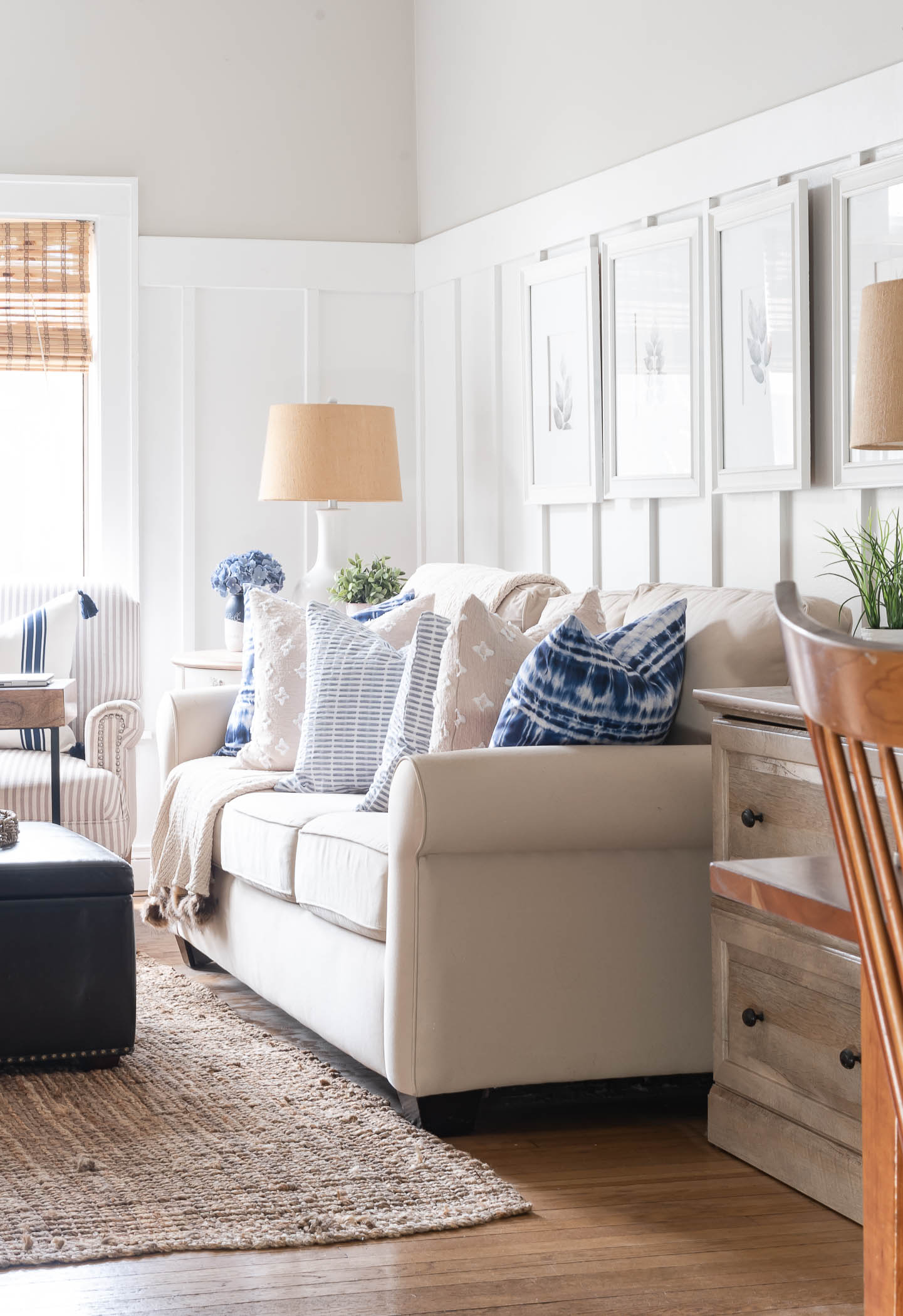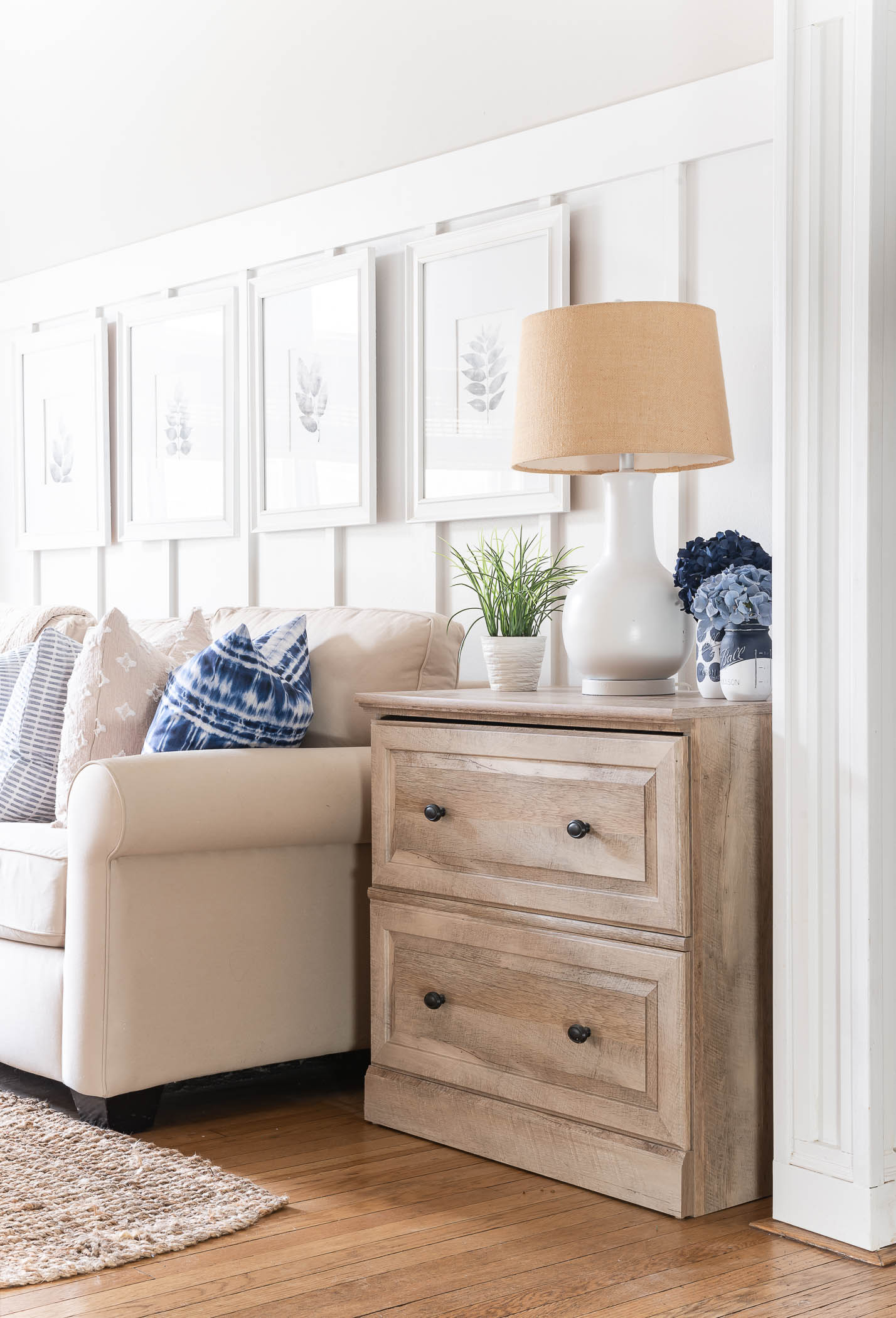 Careful. I'm showing my age.
But realistically, flip phone bills were astronomical back in the day. You needed to be a Rockefeller to afford a call. It was more like picking up the receiver on the land line and punching in those sweet, sweet toll-free1-800 digits.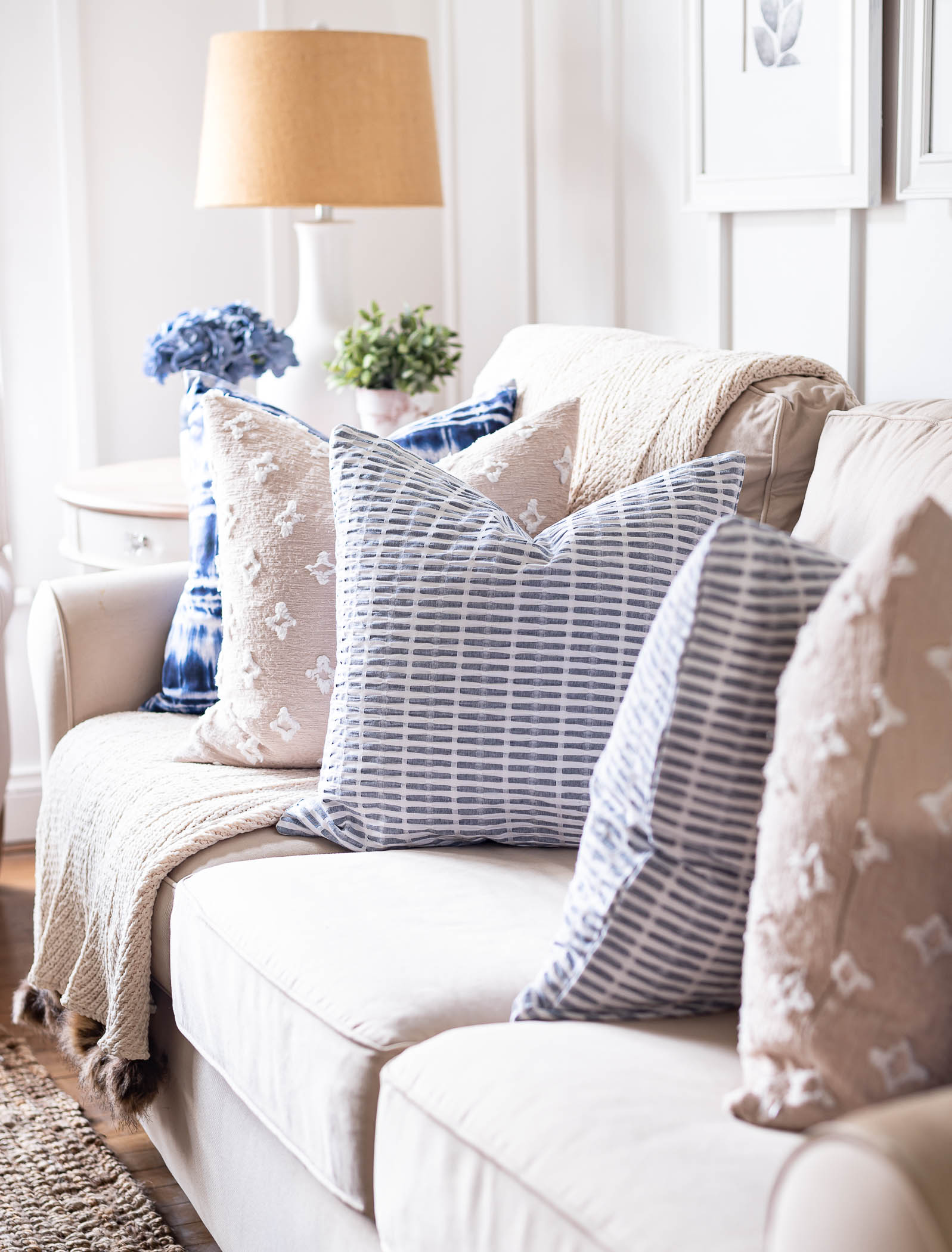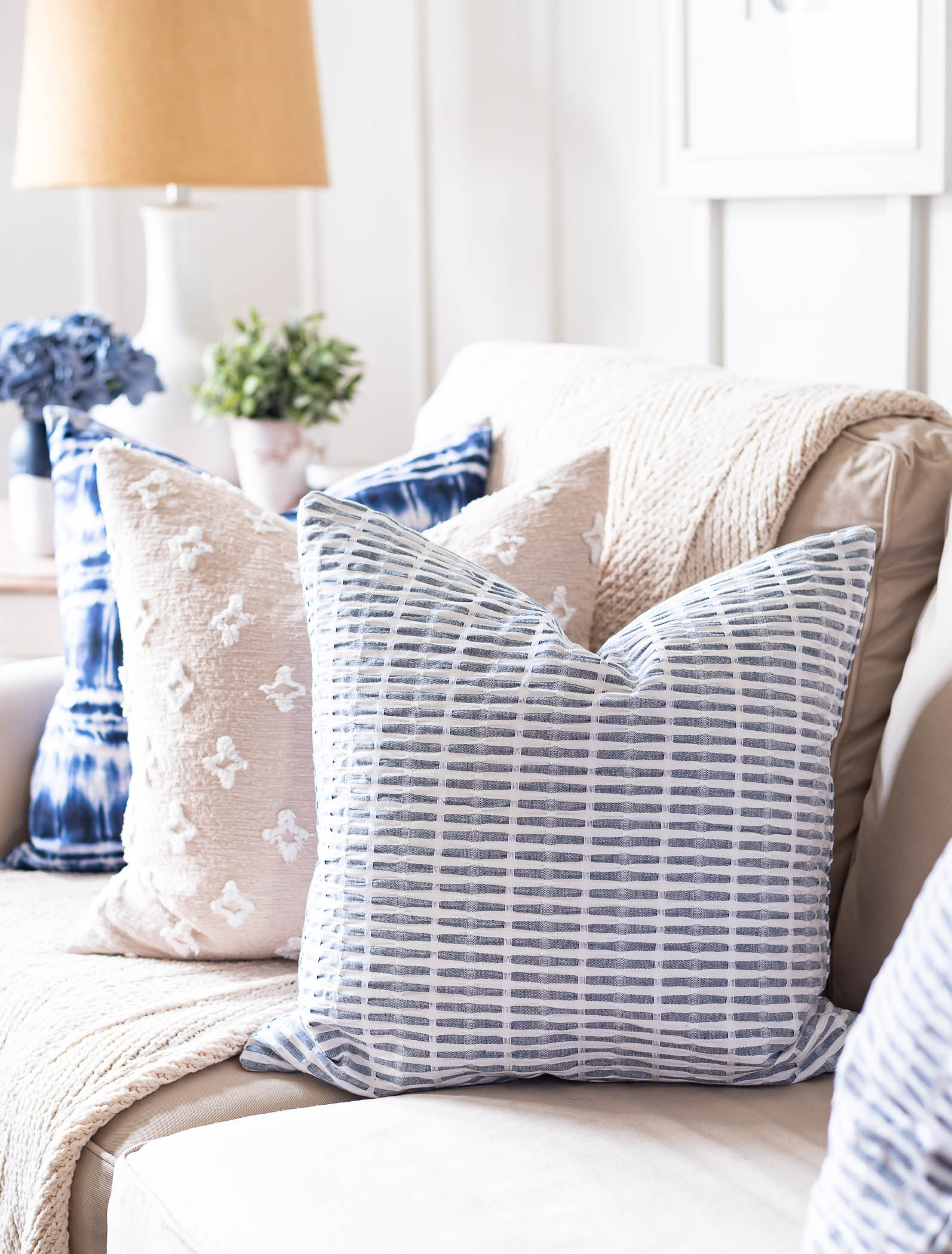 I was so deep in the mail catalog culture that I even bought prescription glass frames (I wear glasses so that's not too weird) and a set of pajamas from Victoria's Secret because I loved the picture of the model reading the Sunday paper with her chic glasses in her comfy pj's sitting on her comfy bed (with her equally comfy and ridiculously good-looking boyfriend and/or husband perched in the background).
And I wore those pj's until they were threadbare. And I wore those glasses until the prescription was so outdated I was a certified hazard behind the wheel.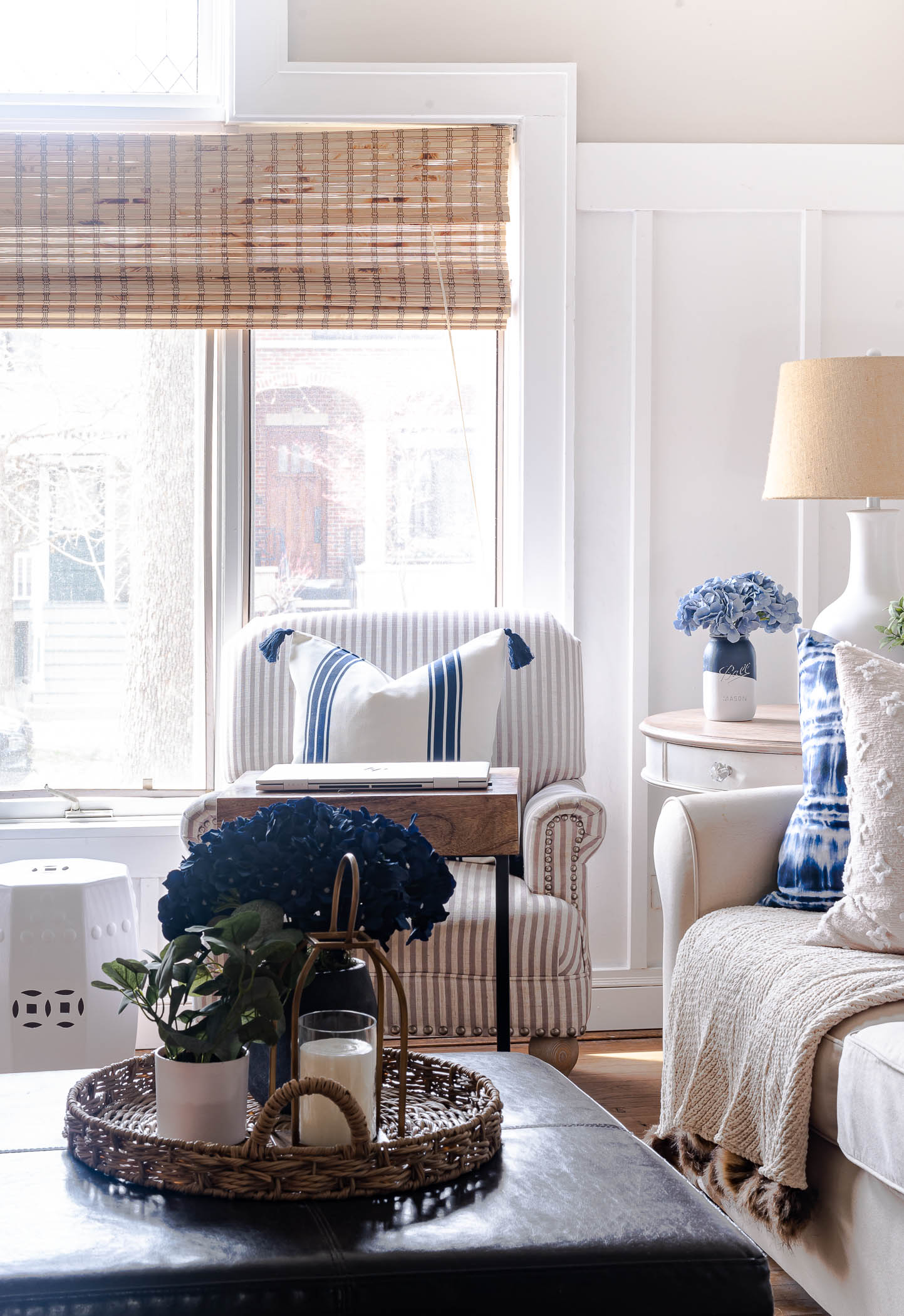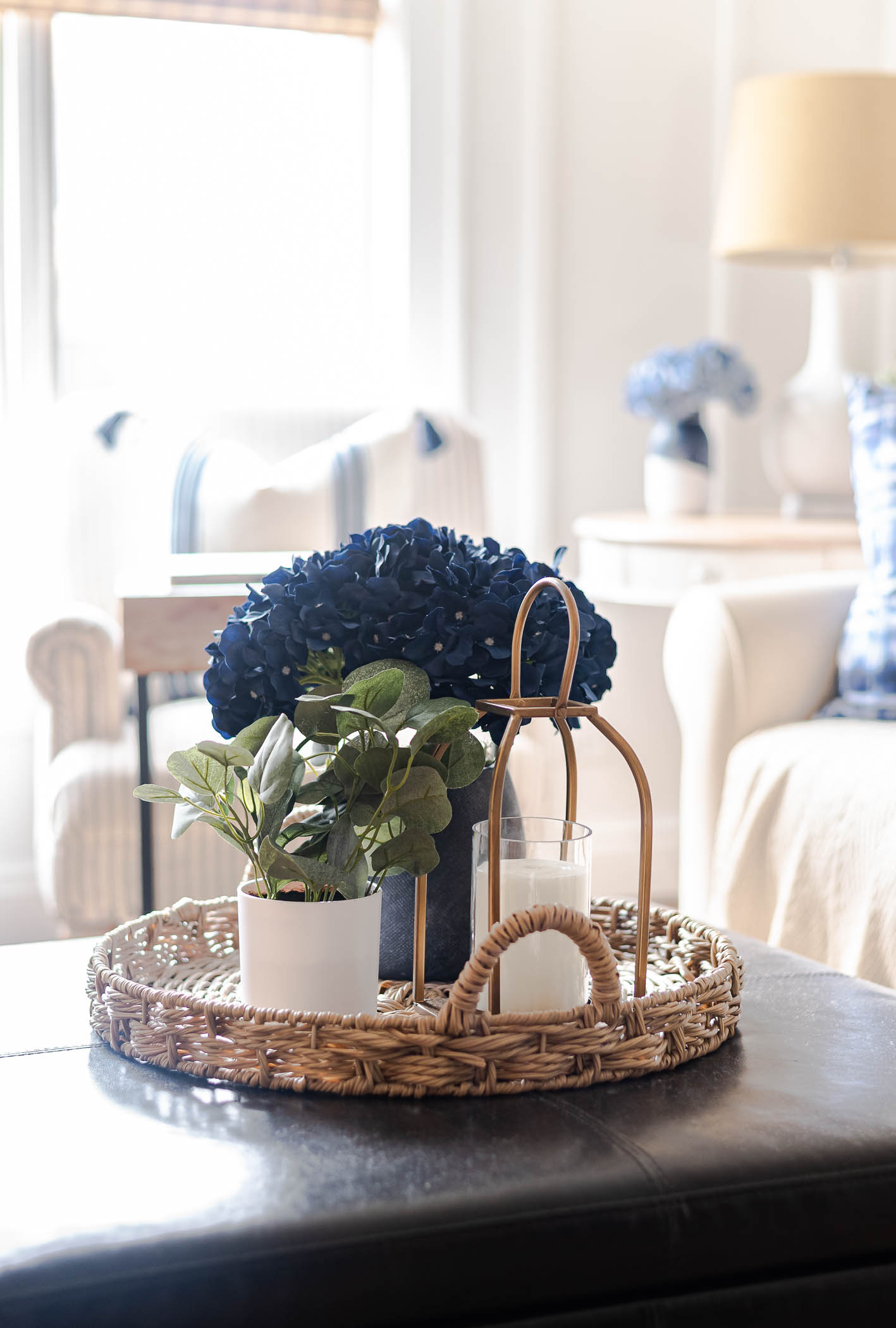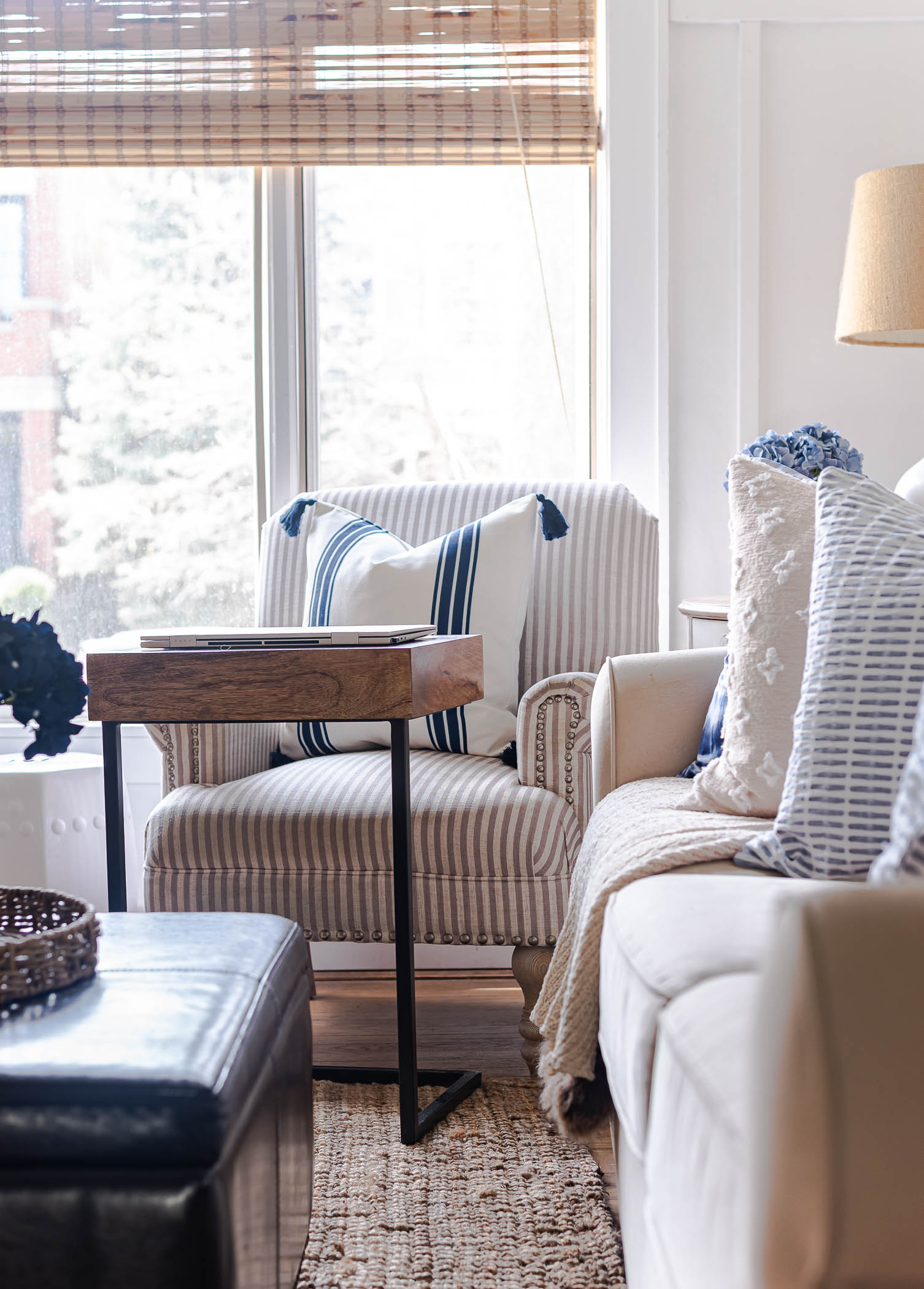 I'm not ashamed of my furniture-catalog decor style. I view it as an homage to all those hard-working, talented furniture catalog stylists and set decorators.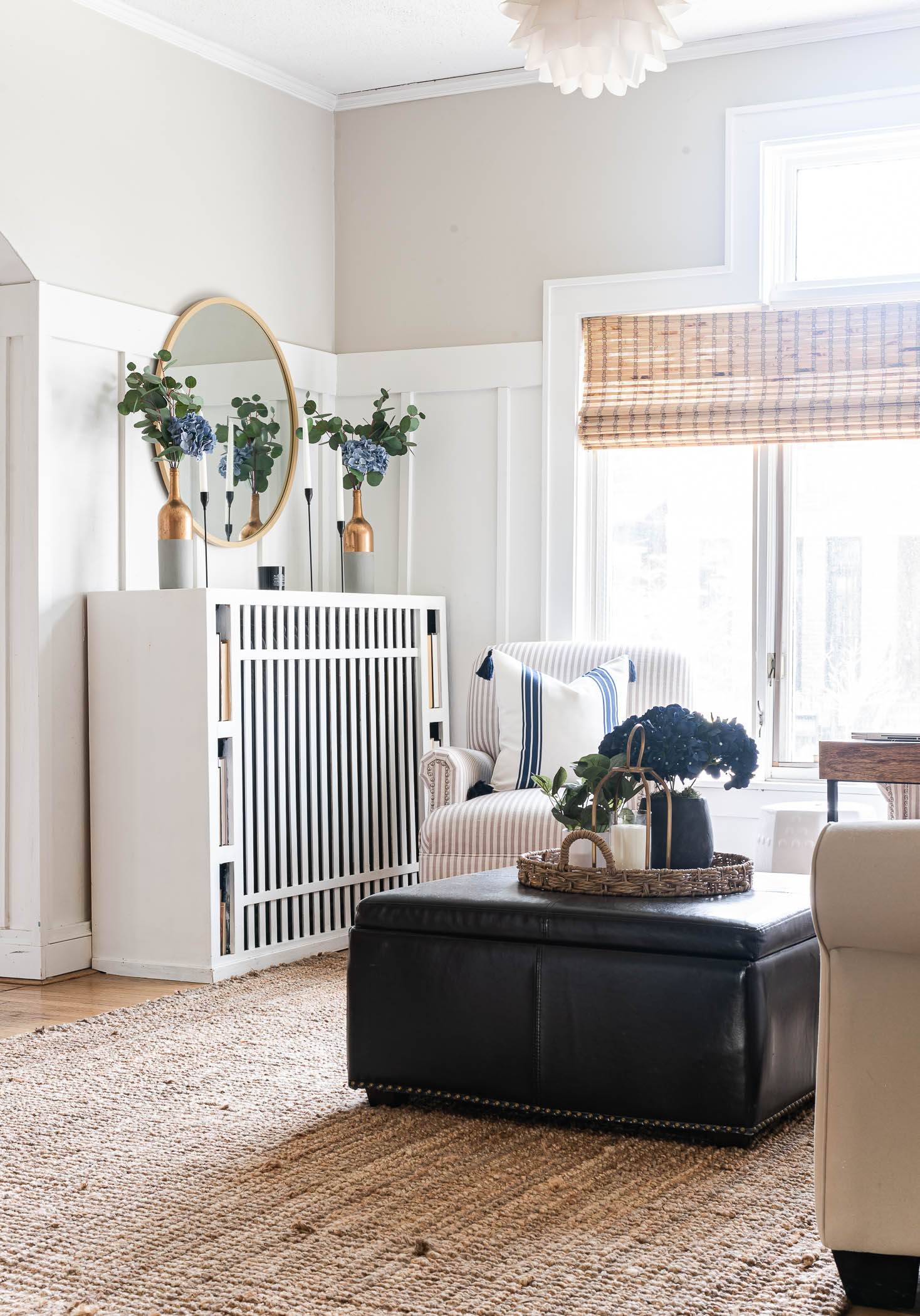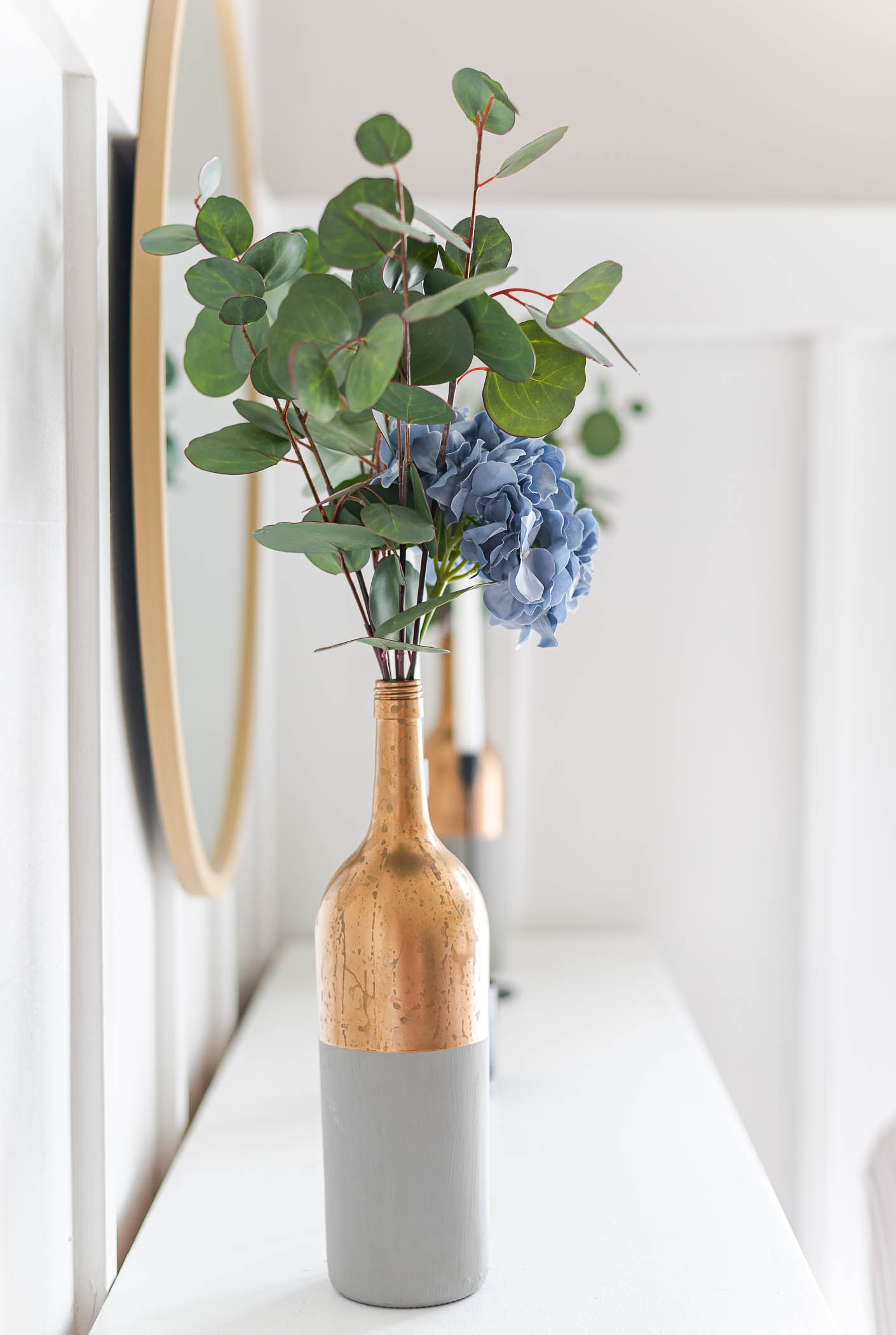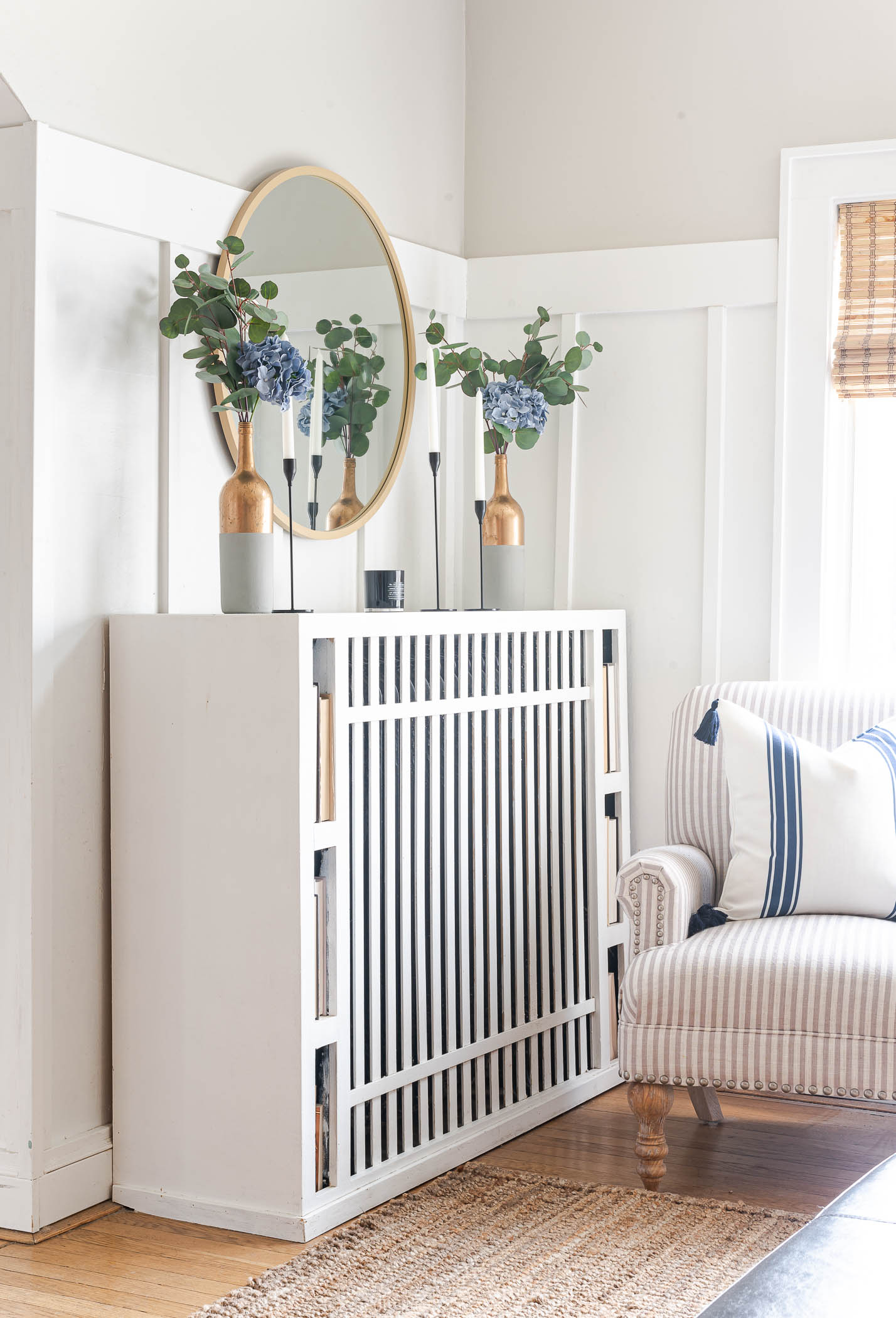 So to all those who toiled away at Pottery Barn and Home Decorators Collection and IKEA and Restoration Hardware – among others – I send you a resounding thank you for your inspiration!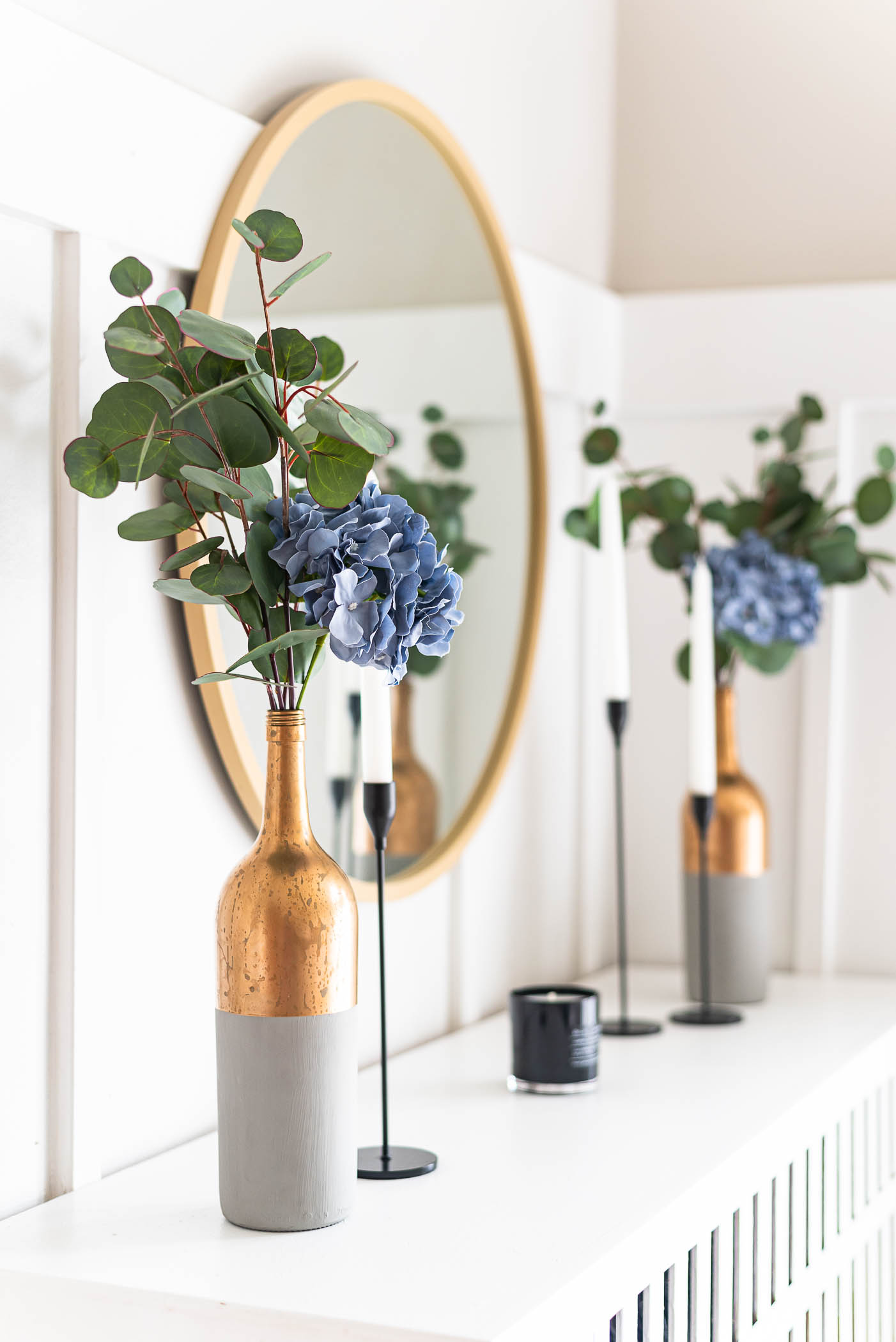 And while I've swapped out those old 80's and 90's catalog-inspired decor choices (yes, I did have red walls and hunter green kitchen countertops and the must-have Laura-Ashley-inspired floral couch) I'm still heavily influenced by the furniture catalog aesthetic.
Only now I don't have to chase down the mailman for inspiration. It's all just a click of the mouse away. 😉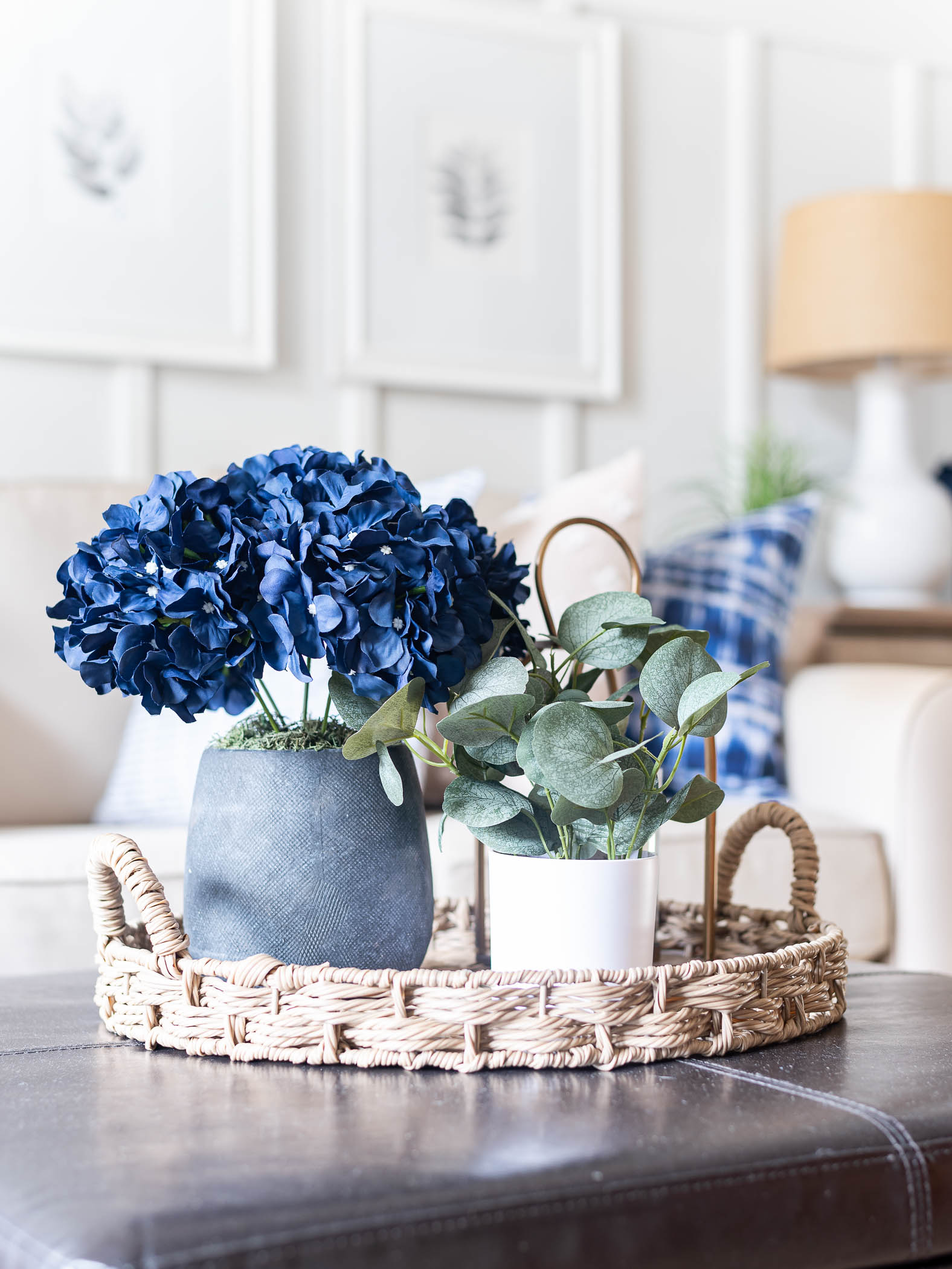 Pretty sure I just dated myself again with the 'click' and 'mouse' references …
🙂
Next (and last) up on this week's Spring home tour circuit is This is Our Bliss (who's style is definitely not catalog-inspired!).
Living Room Sources & Links:*
For even more Spring decorating inspiration, be sure to visit my fellow blogger's home. They've been sharing their amazing Spring homes all week long …
Monday March 6th

A Stroll Thru Life – The House of Silverado – StoneGable – My Wee Abode – Simply2Moms – Shiplap and Shells
Tuesday March 7th
Our Southern Home – Southern Home and Hospitality – Eleanor Rose Home – Decor to Adore – Clean and Scentsible – DIY Beautify
Wednesday March 8th
Worthing Court – Calypso in the Country – The Stonybrook House – A Pretty Life In The Suburbs – White Arrows Home – Chalking Up Success
Thursday March 9th
CitrineLiving – Pasha is Home – Whispering Pines Homestead – Up To Date Interiors – Pink Peppermint Design – Thrifty and Chick
Friday March 10th
County Road 407 – The Tattered Pew – Thistle Key Lane – It All Started With Paint – This is Our Bliss
*include affiliate links.
Sharing at Between Naps on the Porch link party.