Board and Batten Entry Sherwin Williams Dorian Gray – Entry Refresh with Paint.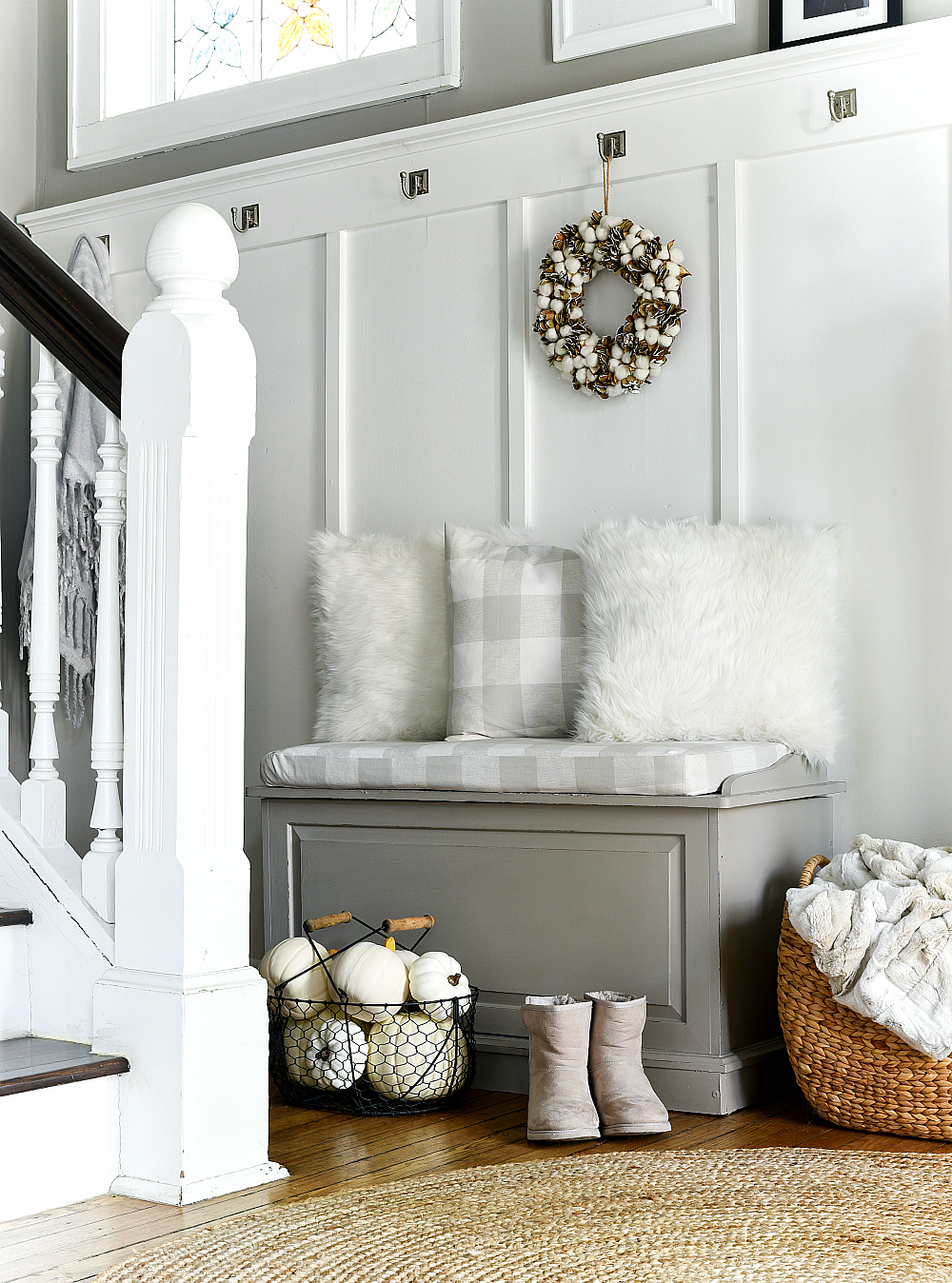 I have a new litmus test for choosing a paint color.
It's revolutionary.
It's mind-bending.
It's a true breakthrough in paint-color-choosing.
Truly. 😉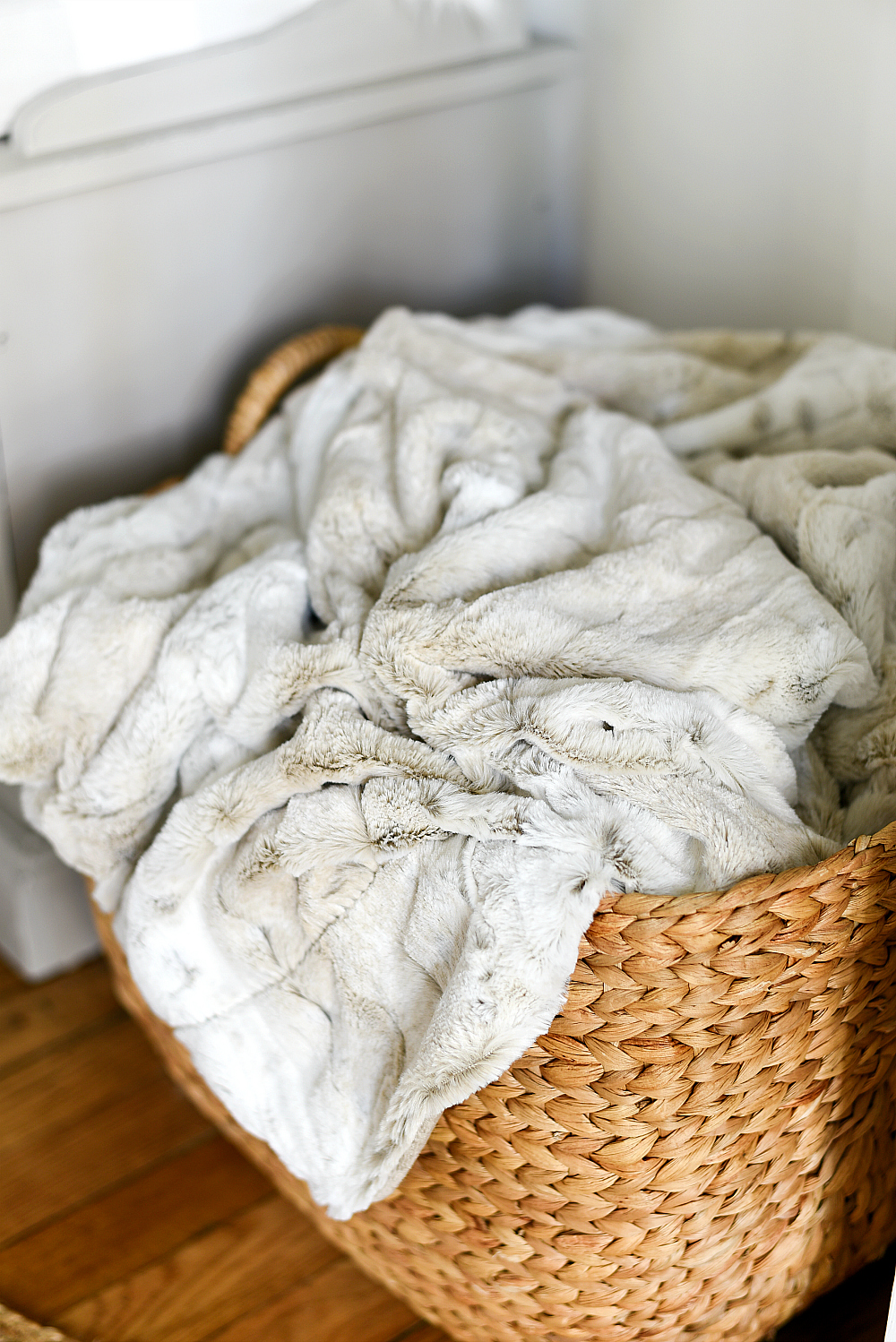 Are you ready for this revolutionary-mind-bending-breakthrough?
Are you?
Really?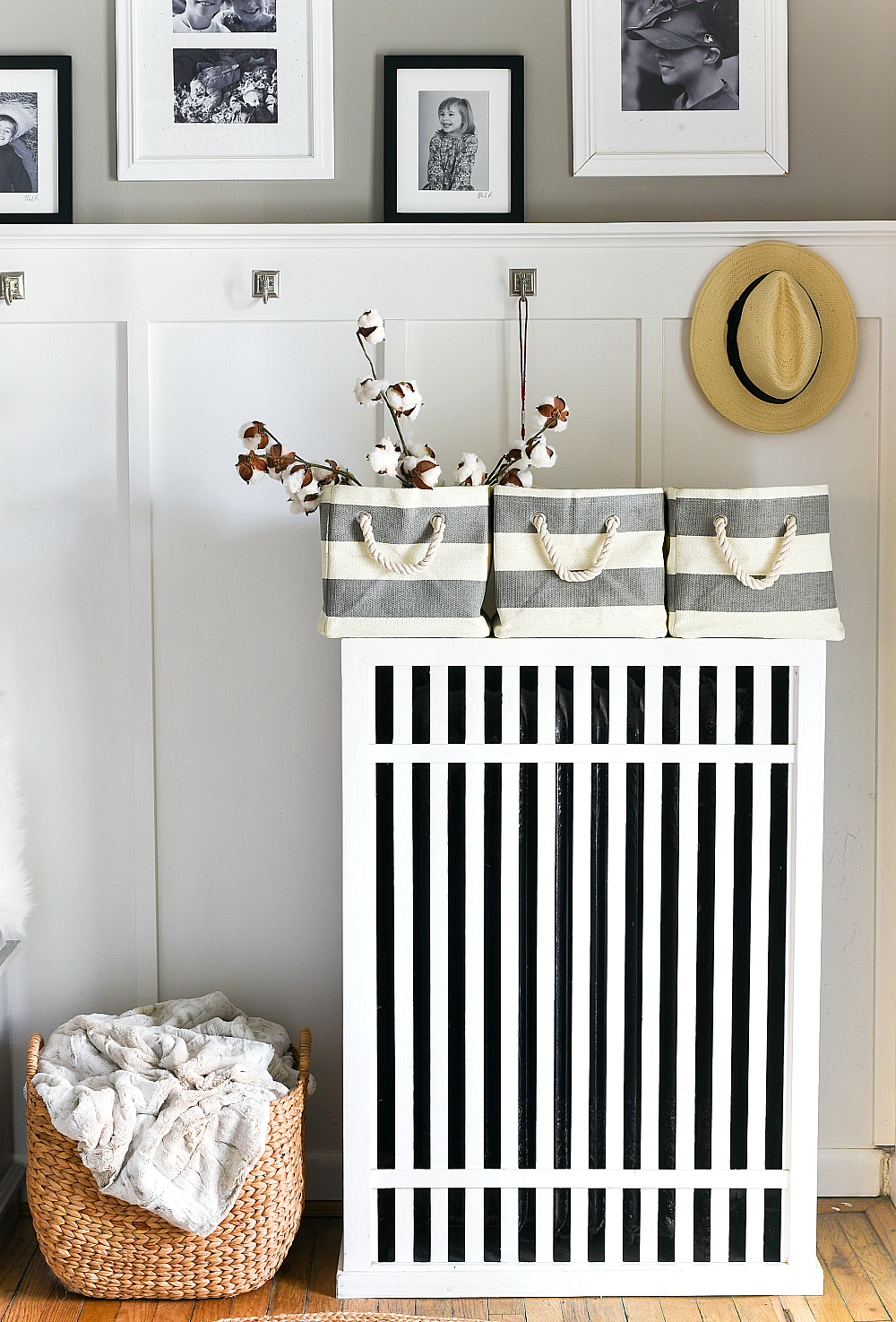 Can you handle the truth?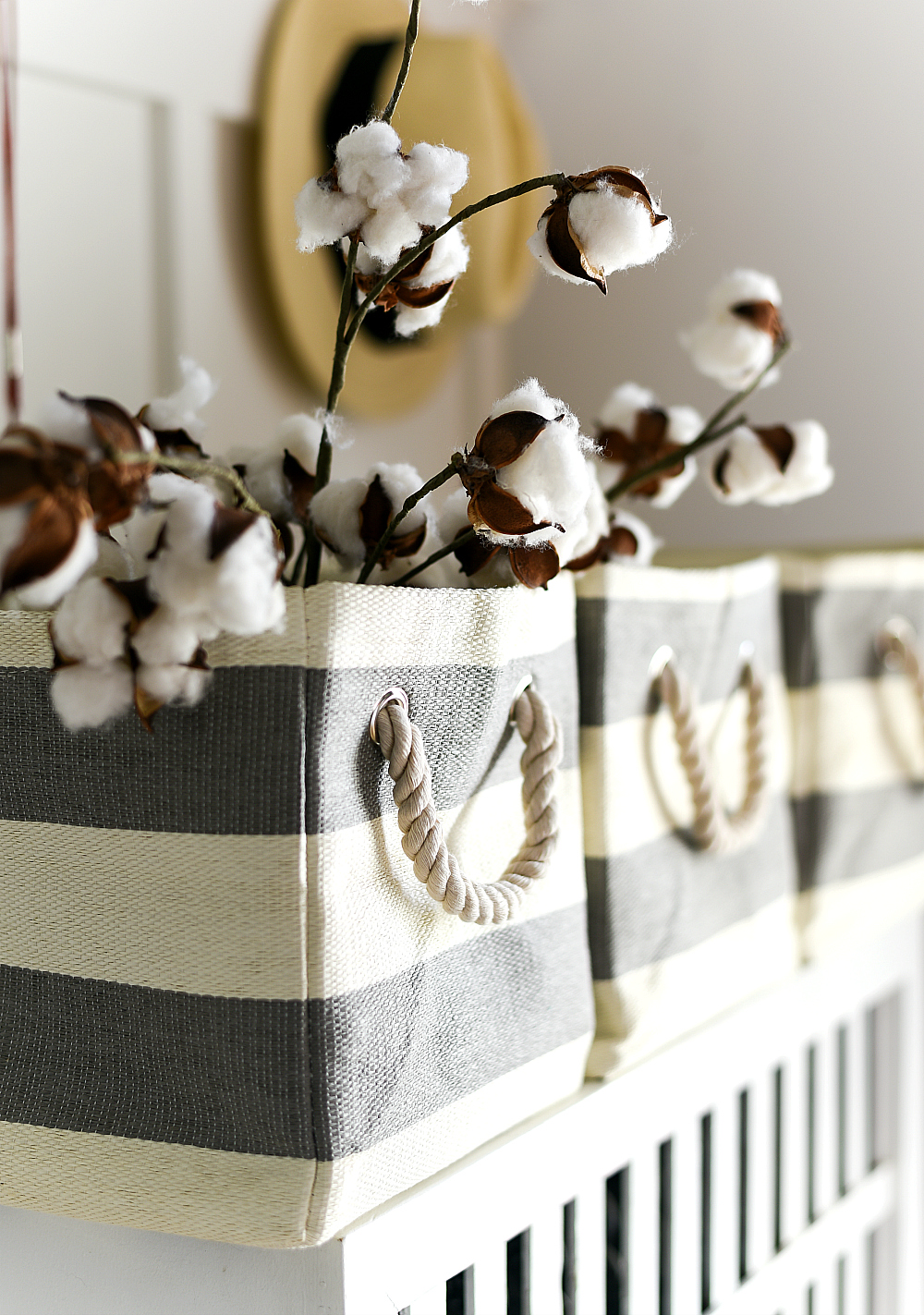 Okay. Here goes …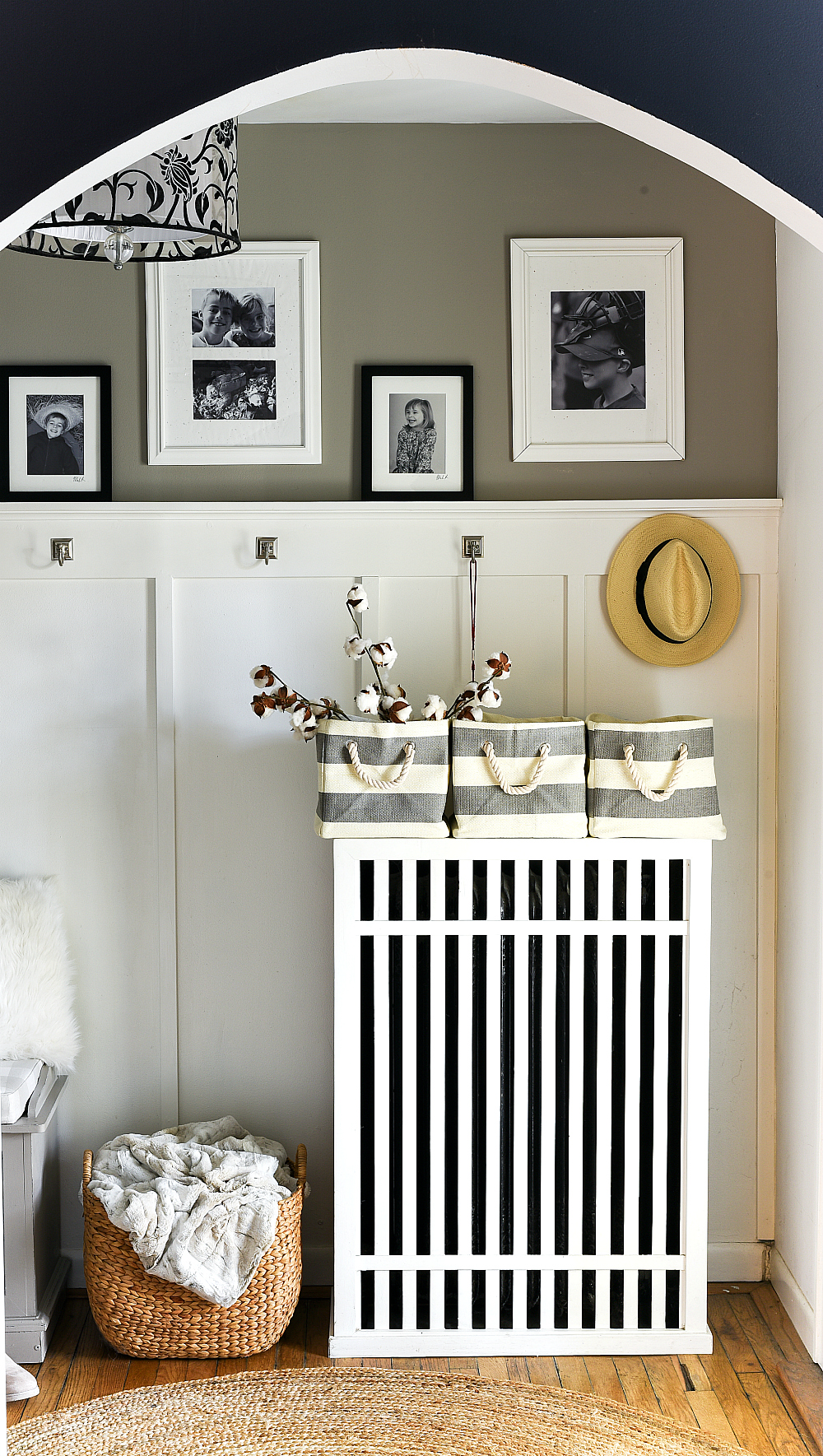 My new revolutionary-mind-bending-breakthrough foolproof (to me) way to choose paint is …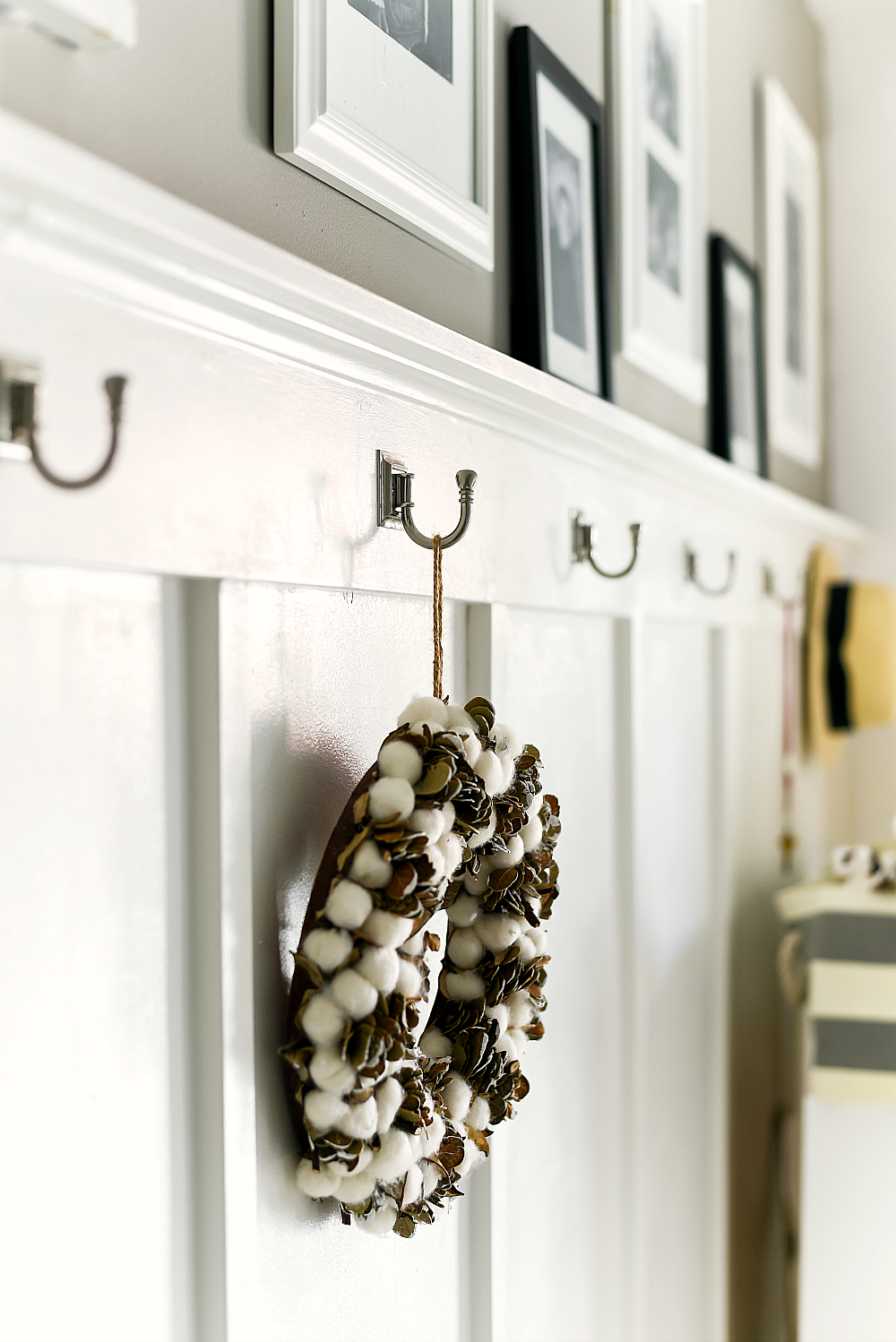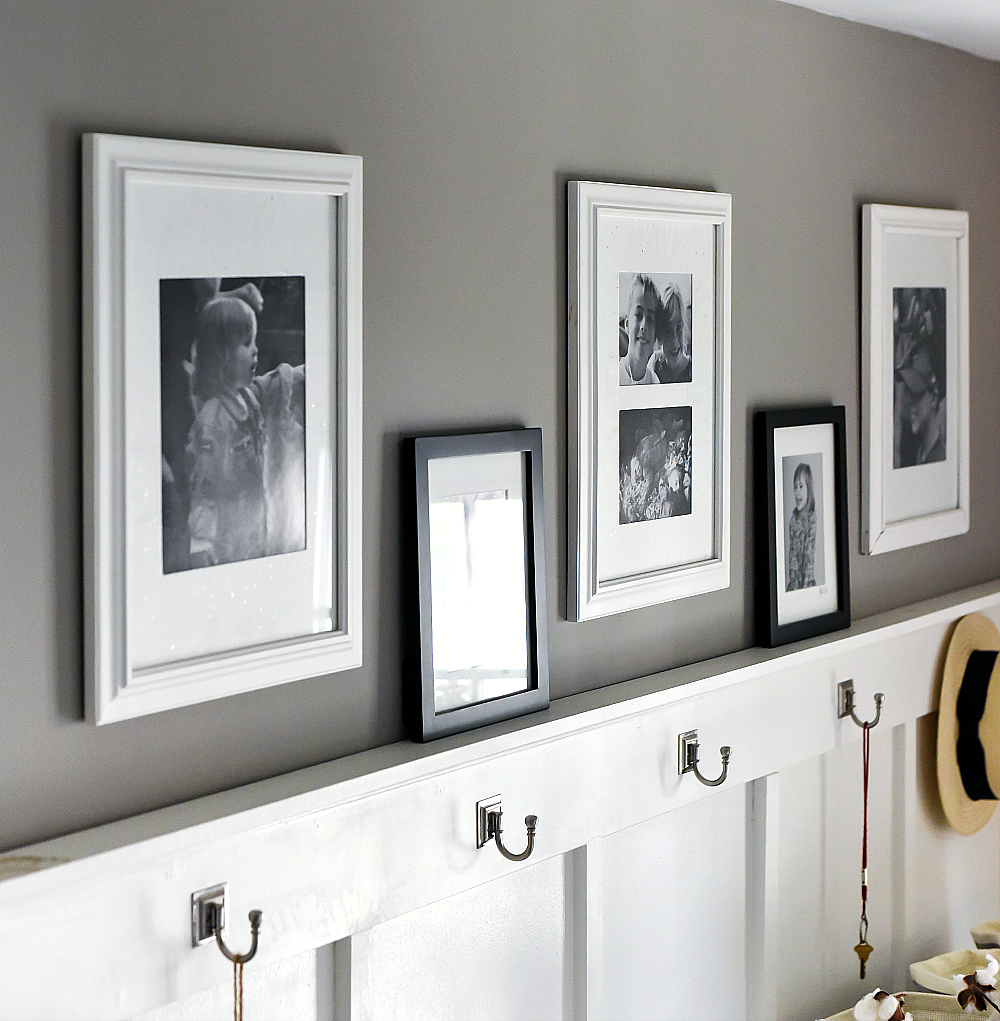 Does the paint color make the blue painter's tape look good? And fashionable? And, dare I say, a color you might actually entertain to feature in your home?
I mean, come on. Just look at this picture and tell me you wouldn't entertain painter's tape blue as an accent color …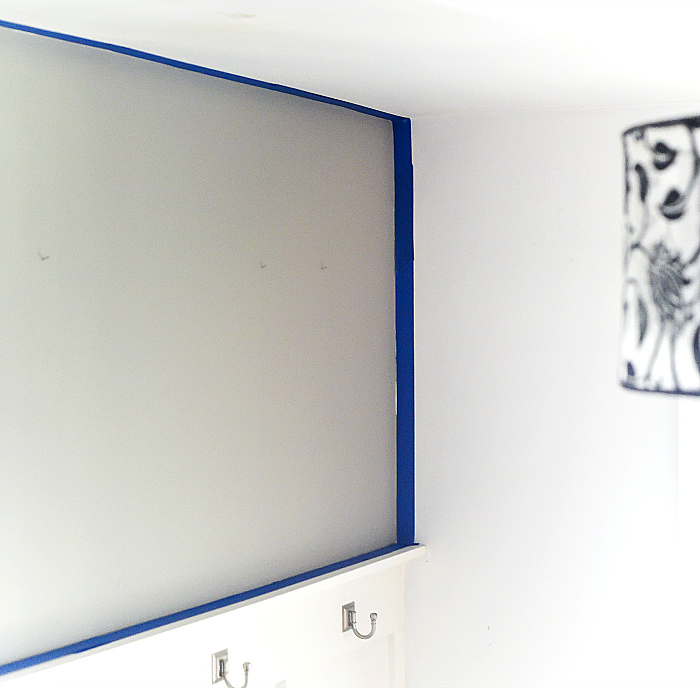 Am I right?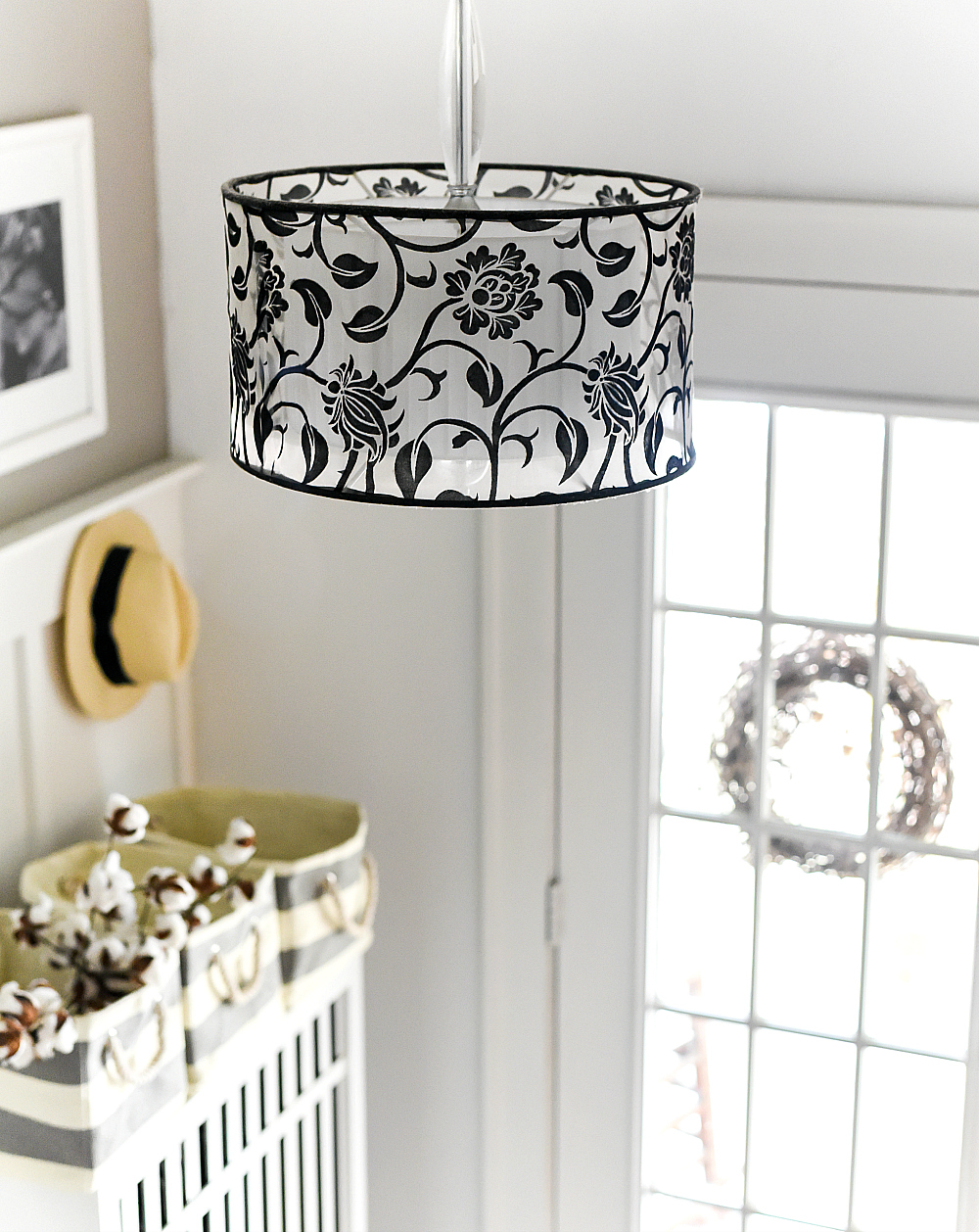 (Update: I received some questions about the black and white floral drum shade pendant light fixture. I purchased it over five years ago and, honestly, don't recall the retailer. However, after much Google searching found a somewhat similar light fixture on Amazon (click this affiliate link) that has the same shade but with crystals.)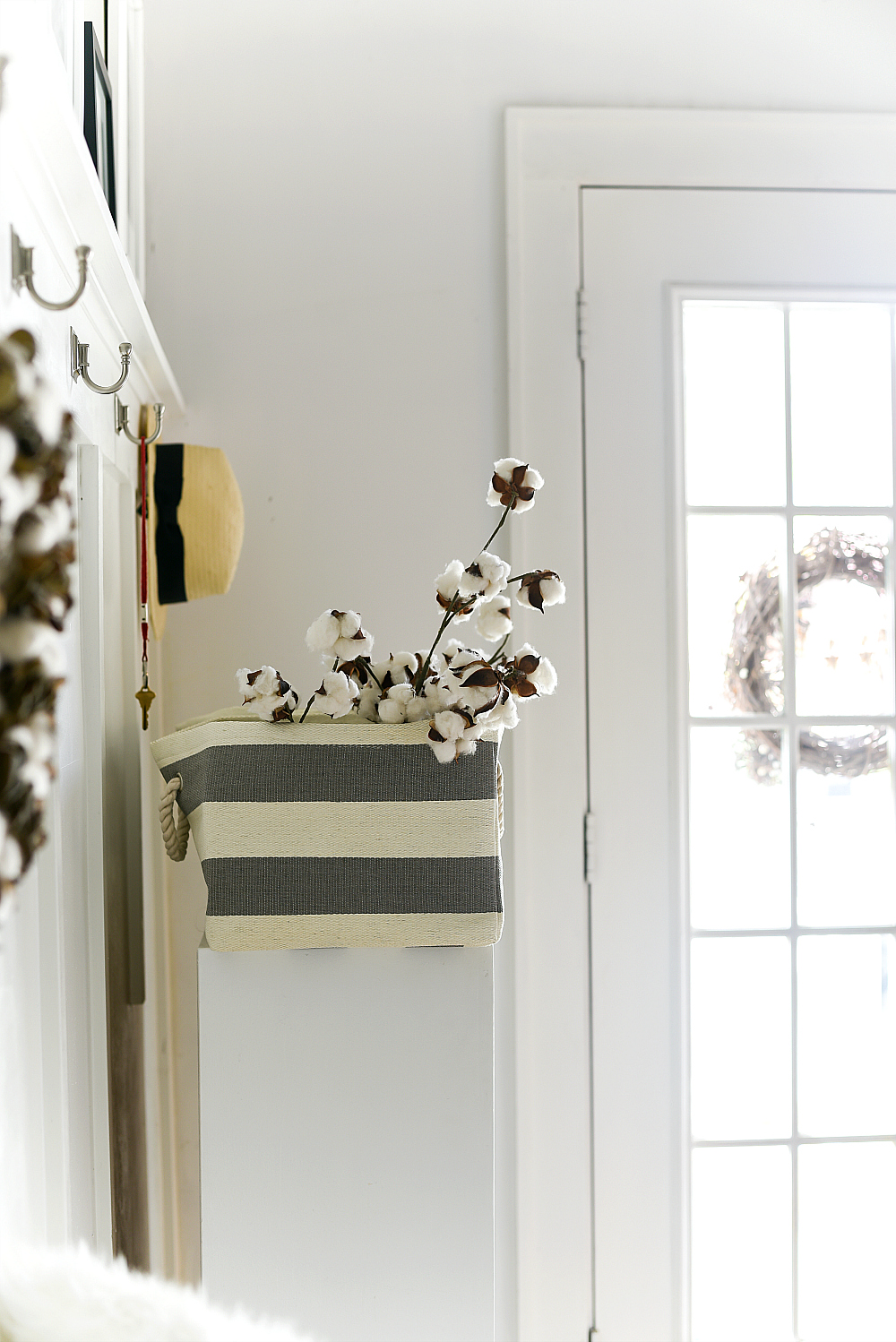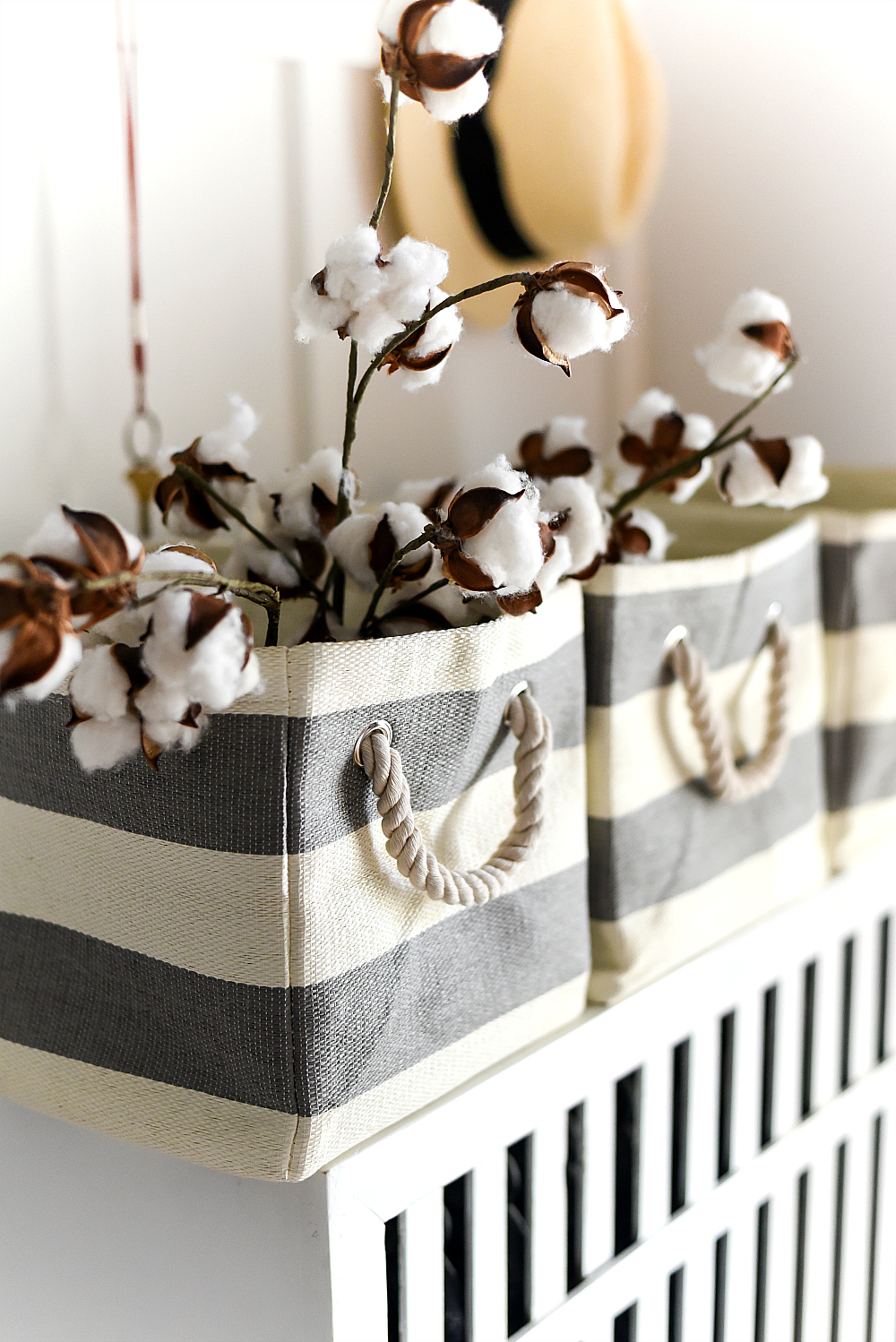 Now I realize refreshing the entry by swapping out one gray for another may not seem all that revolutionary. Or mind bending.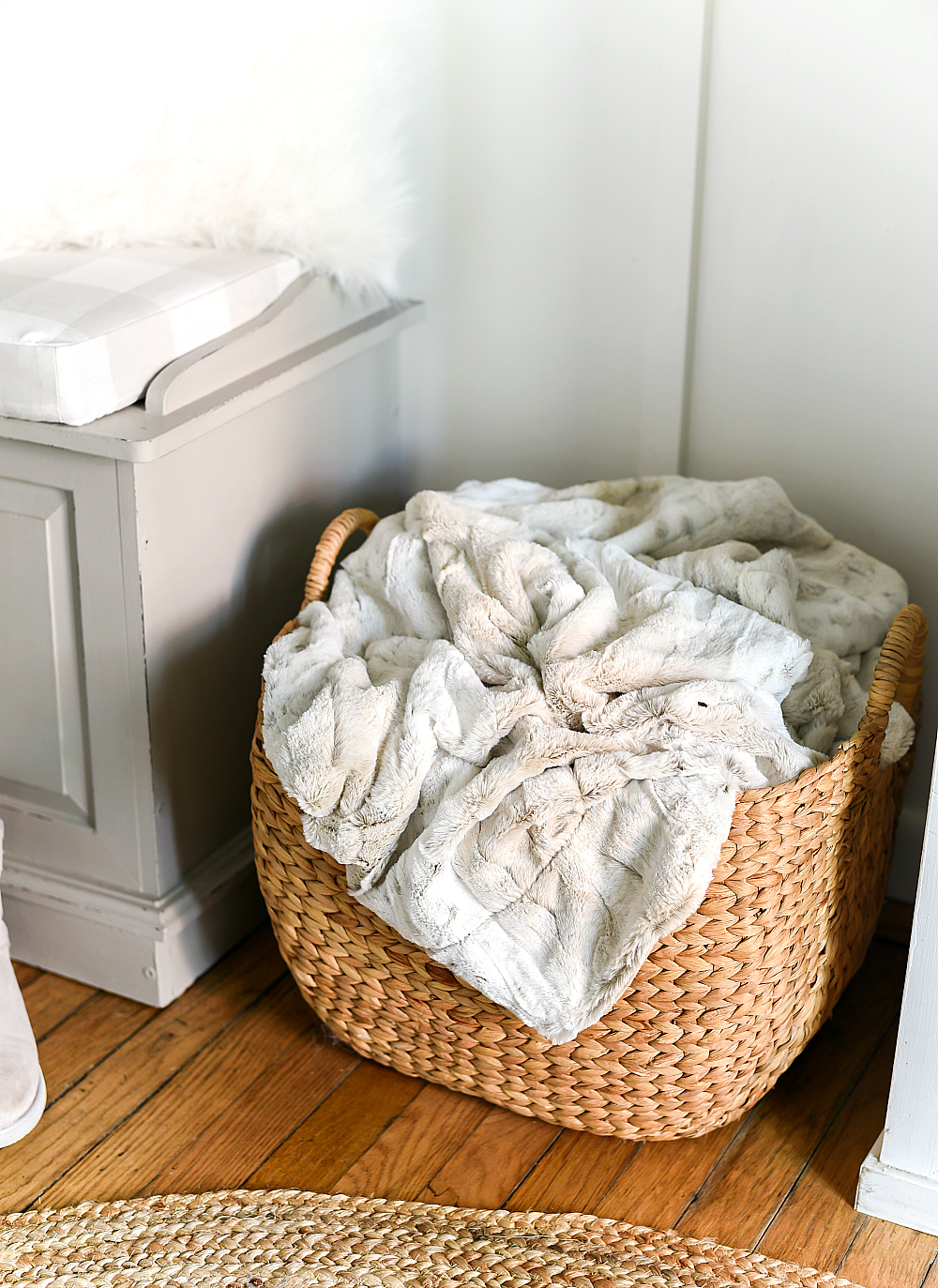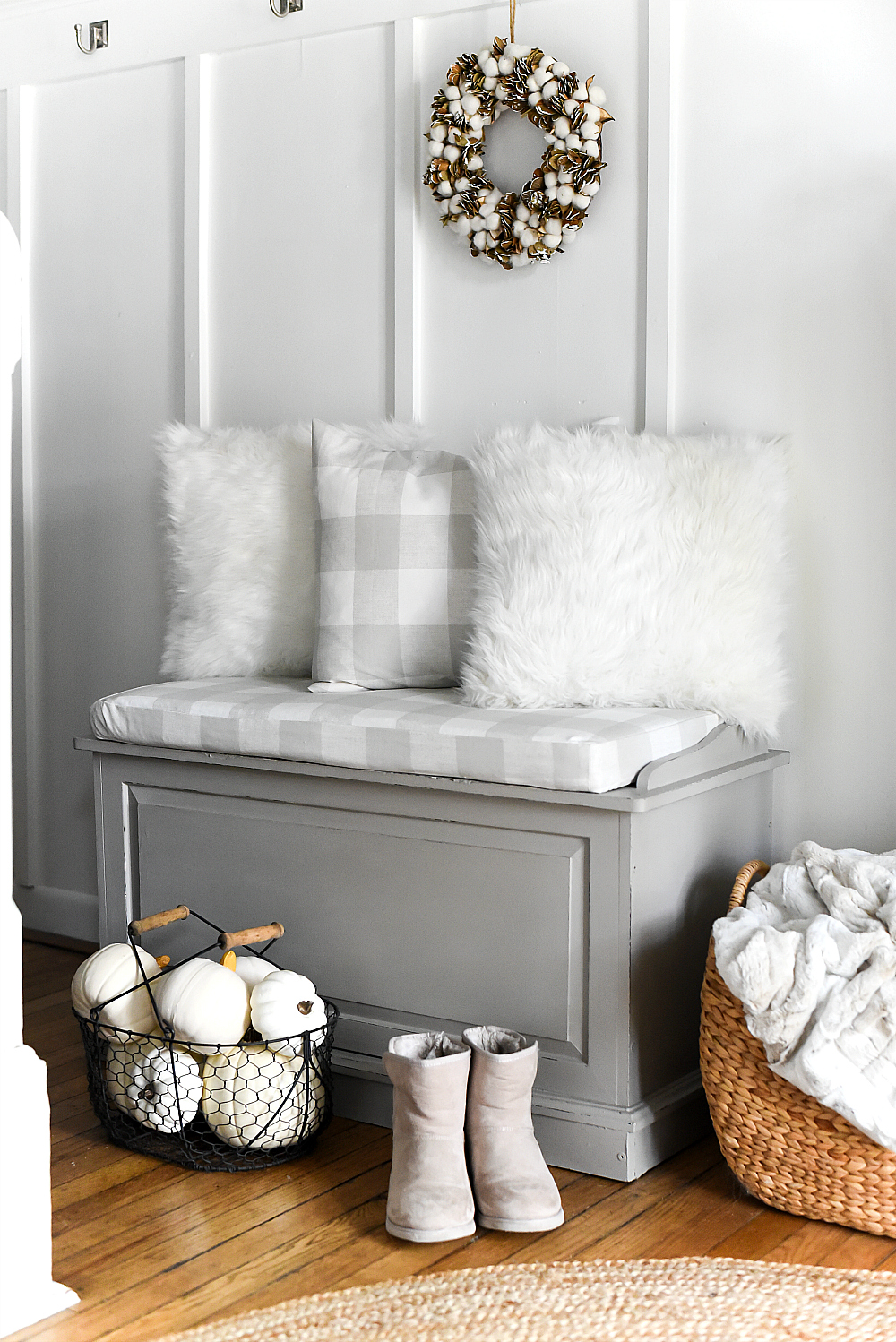 But swapping out Benjamin Moore Wolf Gray for Sherwin Williams Dorian Gray has made a big, big difference.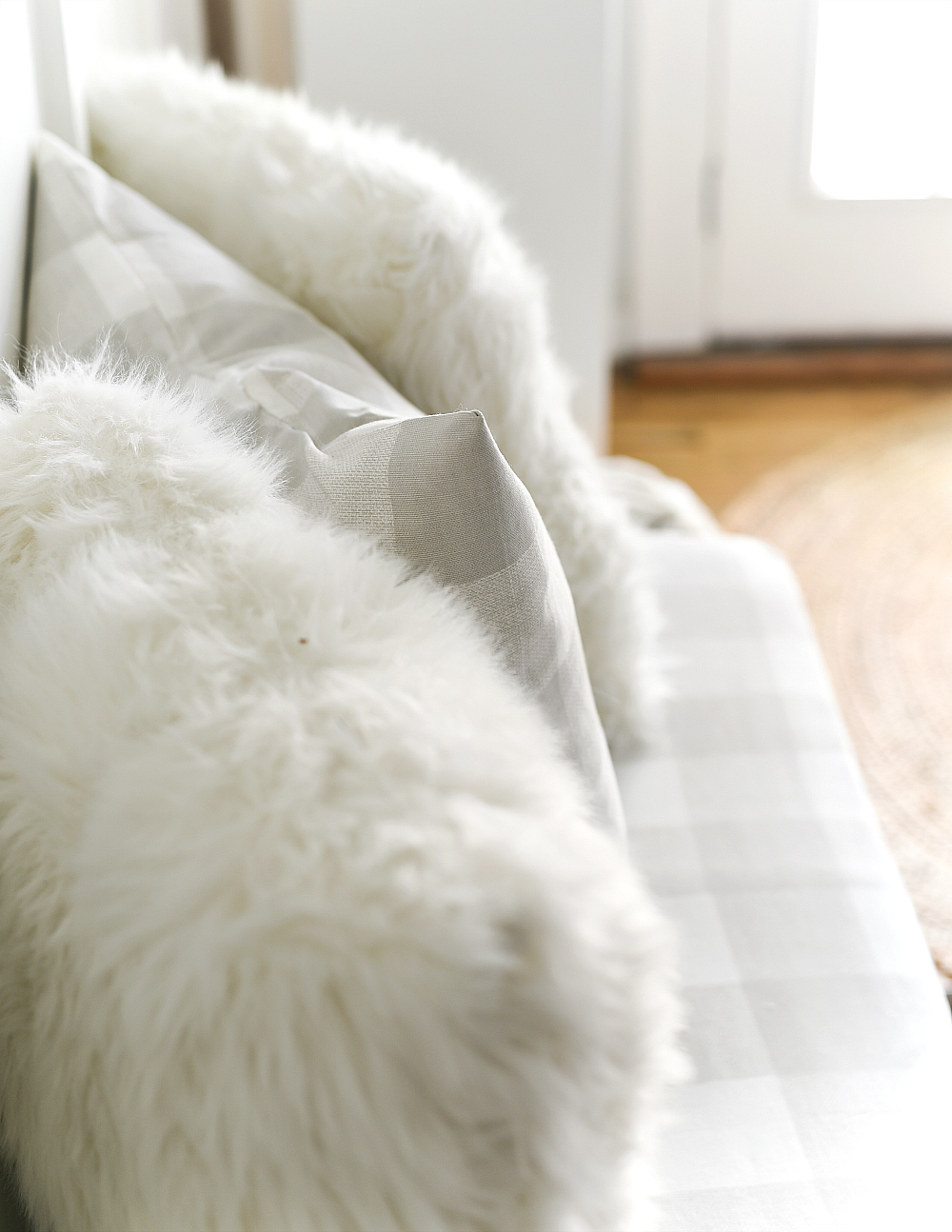 The entry is just so much more brighter. And lighter. Especially after I also painted the chest in matte Dorian Gray paint as well (followed by a waxing and distressing and second coat of waxing).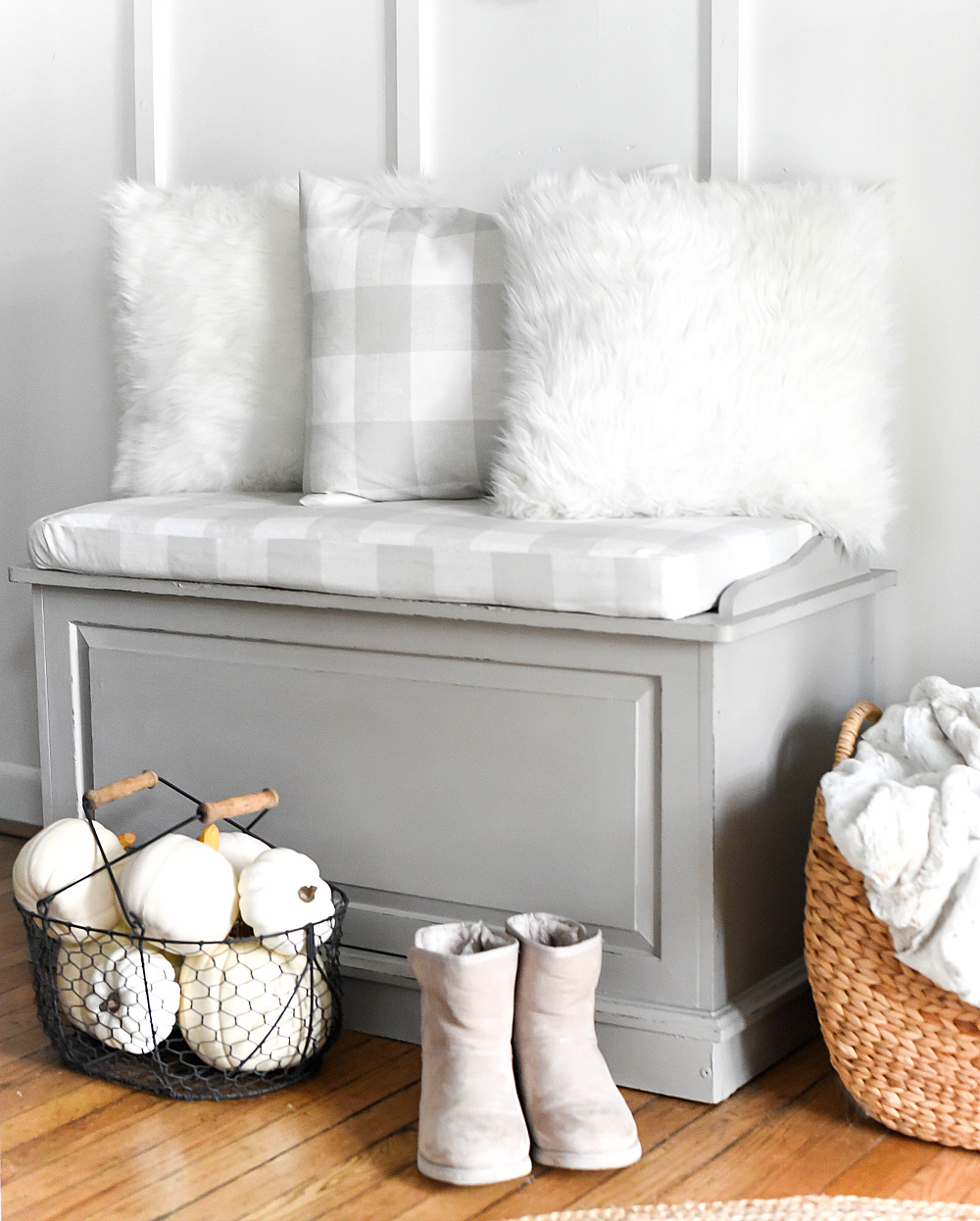 If you don't believe me, let's do a little before and after. Before …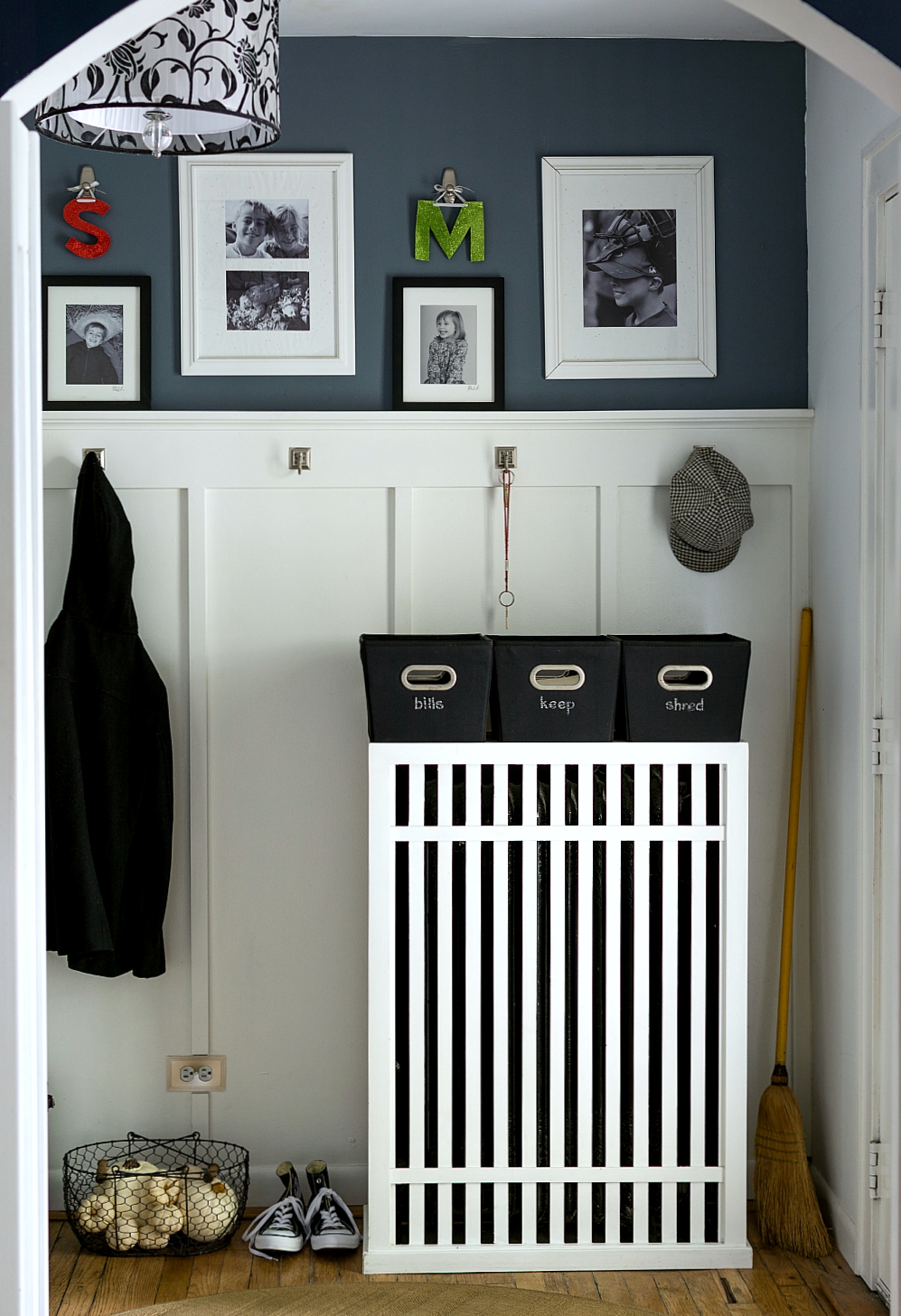 and after …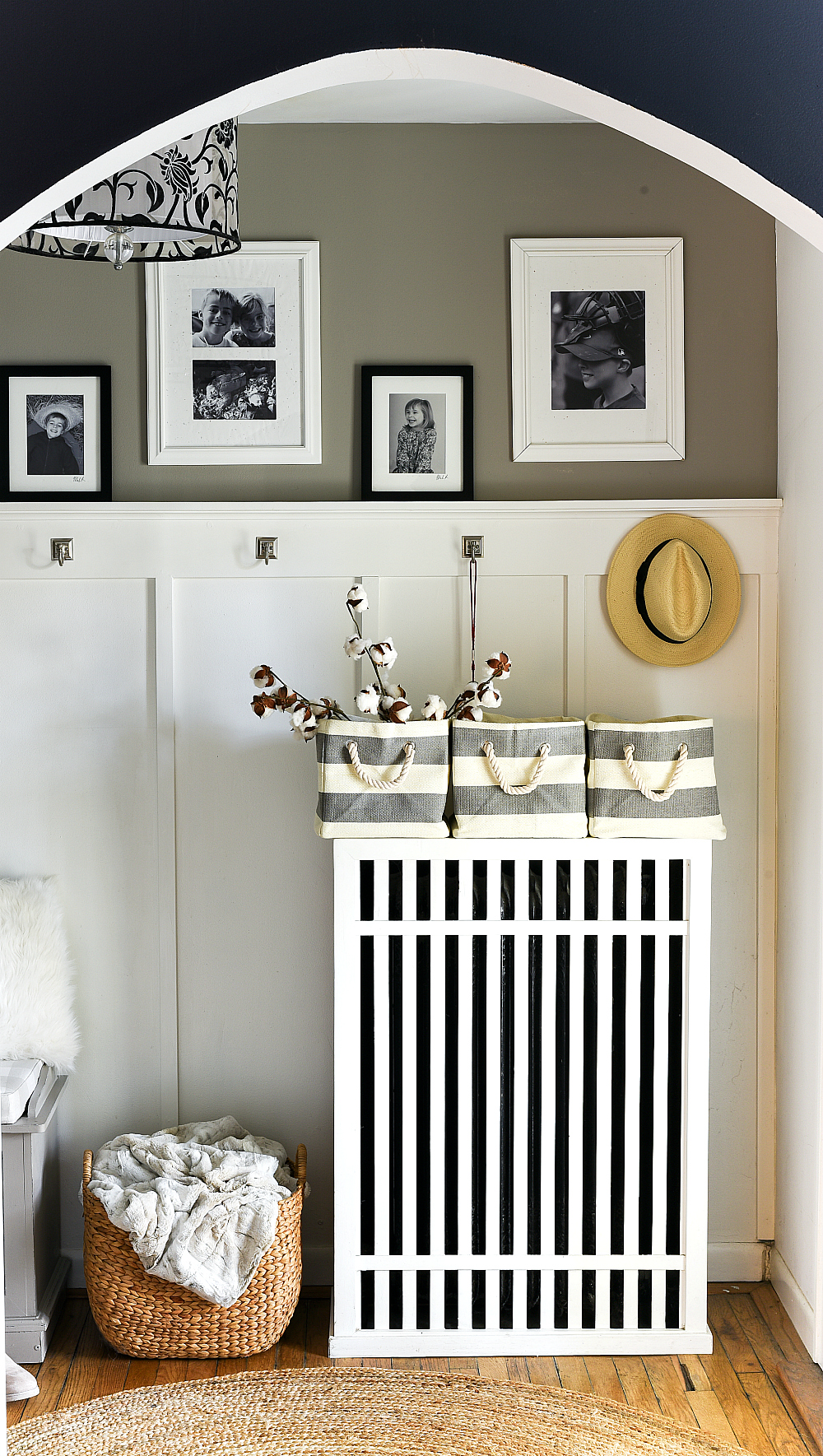 before …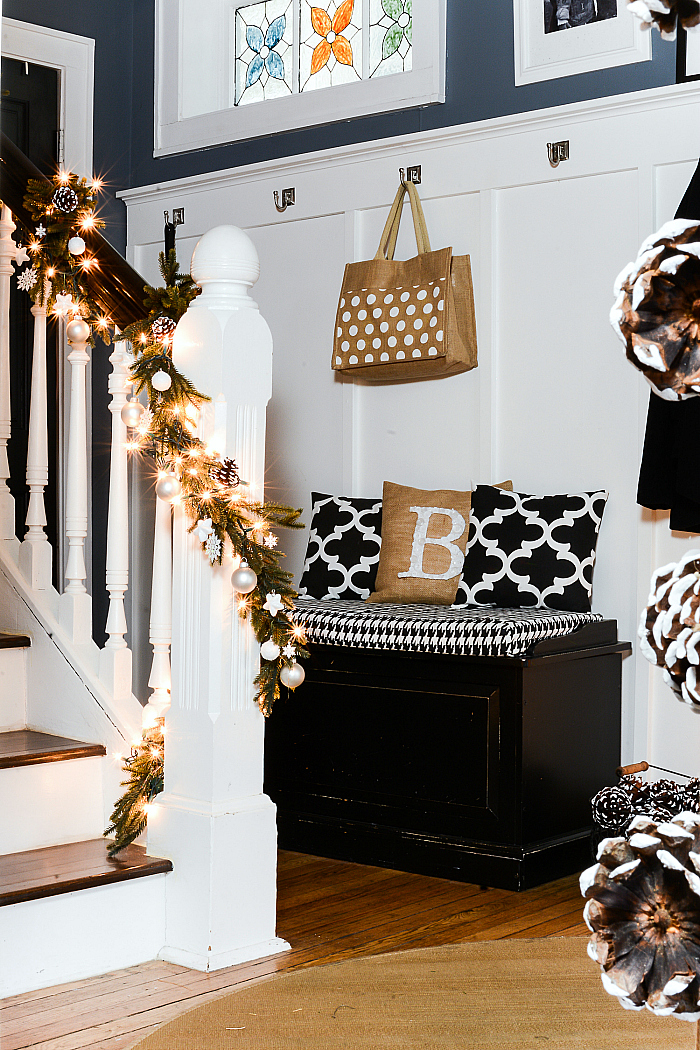 and after …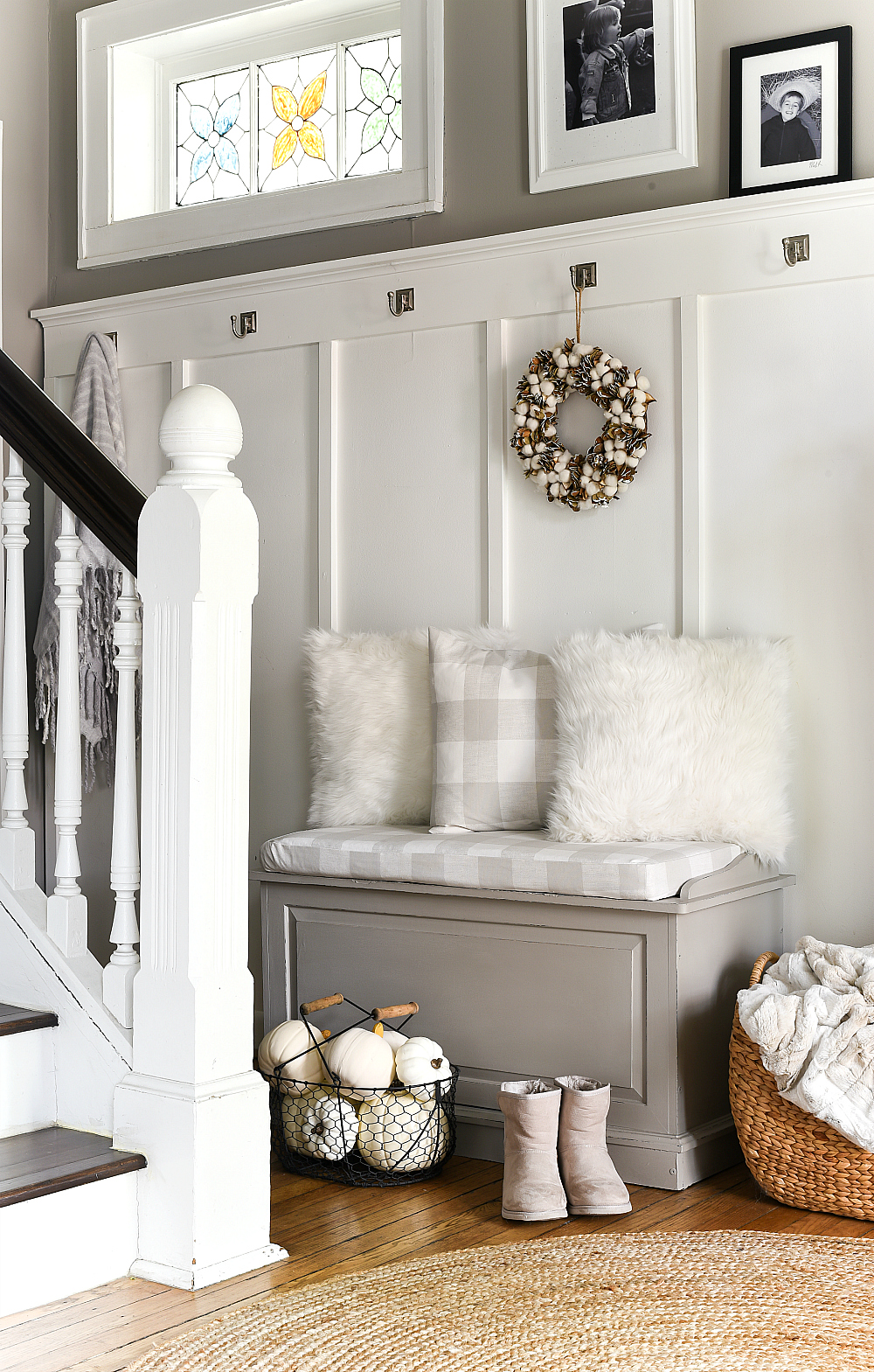 Oh, and this is just the beginning. Of the refresh. That's right, there will be more painting in 2018 …
🙂
Pin It!

Sharing: | Between Naps on the Porch |