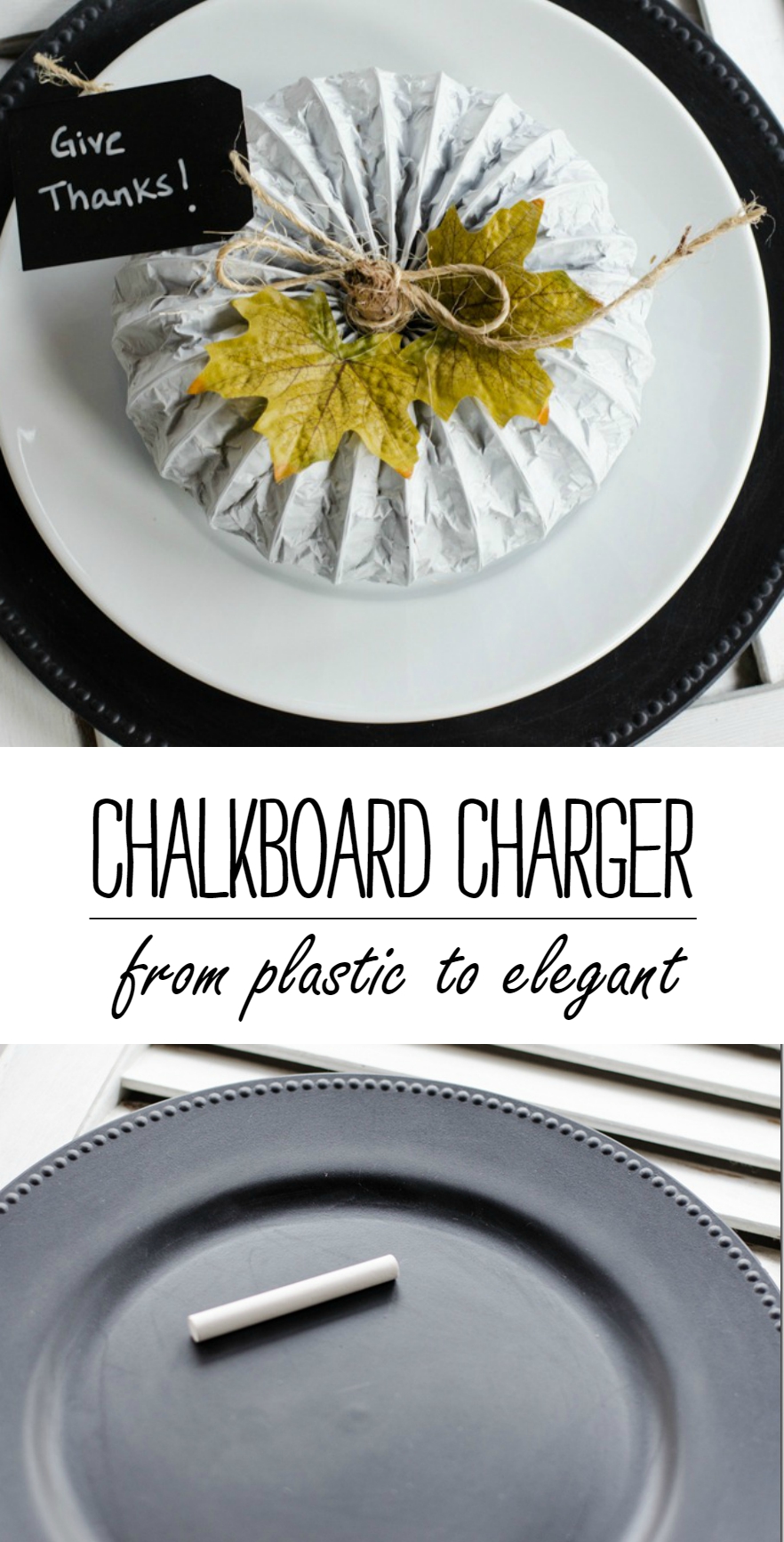 When my husband and I first moved in together – back when it was just the two of us – there was a lot of togetherness.  We lived together.  We ate together.  We commuted to work together.  We watched television together.
In fact, there was so much togetherness that we used to make a formal announcement when we would leave the room.
"I'm heading to the kitchen."
or,
"Be right back, just need to use the bathroom."
It just felt odd … awkward … to get up off the couch and walk out of the room without some kind of preface.  Do you know what I mean?   Though, announcing our comings and goings was odd and awkward too …
We were also exceptionally polite to another another.  Lots of pardon me's and excuse me's and an over abundance of thanks you's … typically followed by a back-and-forth stream of no, thank you …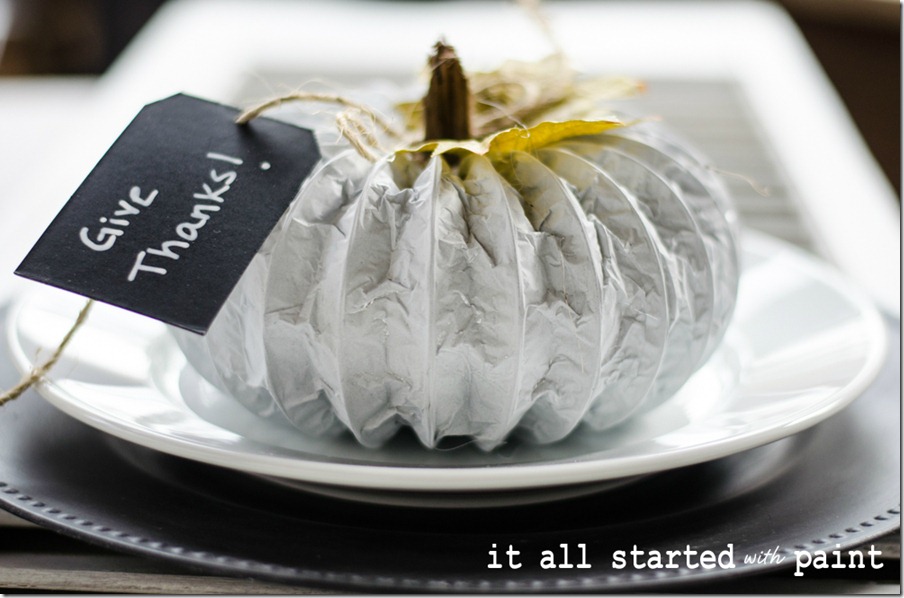 And our exceptional politeness — and excessive thank you's — continue to this very day.  In fact, they're greatly encouraged (and, at times, prompted) among our children.  Because please and thank you's are magic words, after all.  Just ask Barney …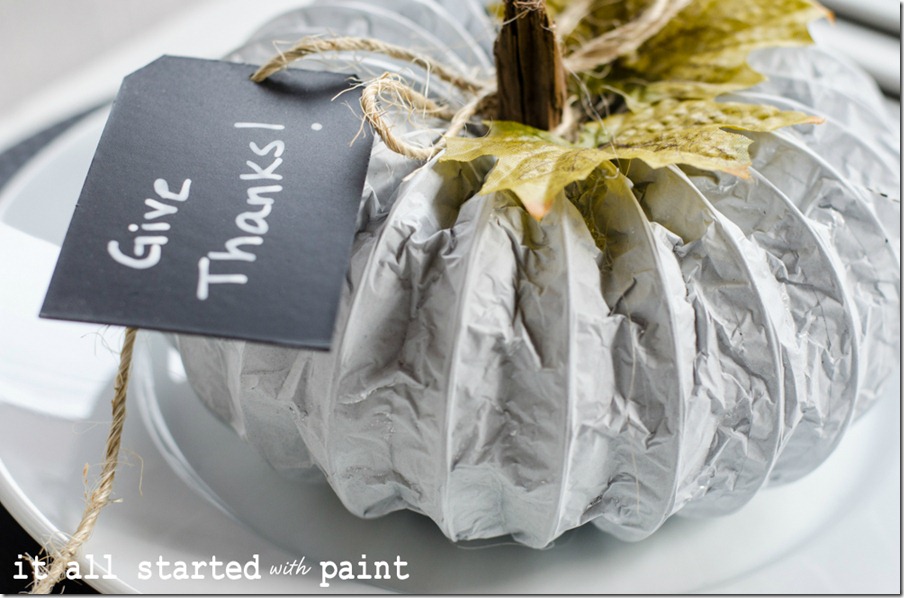 Speaking of thank you's, in the spirit of Thanksgiving I thought I'd parse out some here, starting with my husband who works so hard to support our family.  I'm thankful for the gift he has given me that allows me to stay home and raise the kids.  And of course I have to thank my son and my daughter for being such fabulous kids.  Sure, we have our moments, but at the end of the day I wouldn't trade them for anything …
There's my mom and dad and sister and brother and brother-in-laws and nieces and nephews.  Even though we're geographically challenged, they're always close to my heart.  And I'm also thankful for my "adopted" Chicago family in the form of Mike's sisters and their children and grandchildren and their extended families.
I'm thankful to you, my readers, for coming here and sharing in my adventures.  And I'm thankful for all the new blogging friends I've had a chance to meet virtually – and in person — along the way.
And my thanks you's wouldn't be complete without sharing my deep and utter thanks to the founder of Dollar Tree and the creative genius who invented chalkboard spray paint …
Seriously, chalkboard spray paint is the little black dress in my craft closet.  Just look at what a few quick coats did to some super shiny red plastic chargers  I picked up at the Dollar Tree …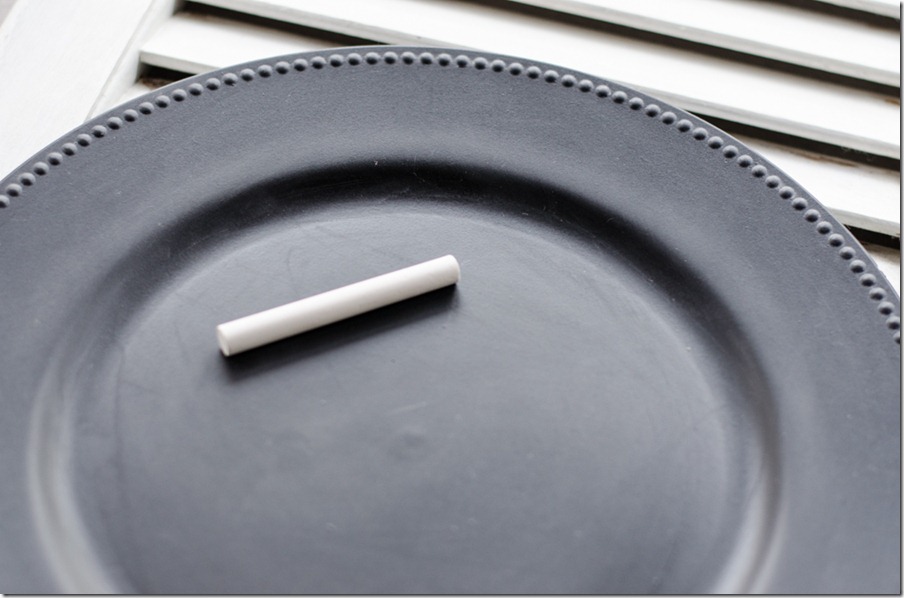 They look so rich, right?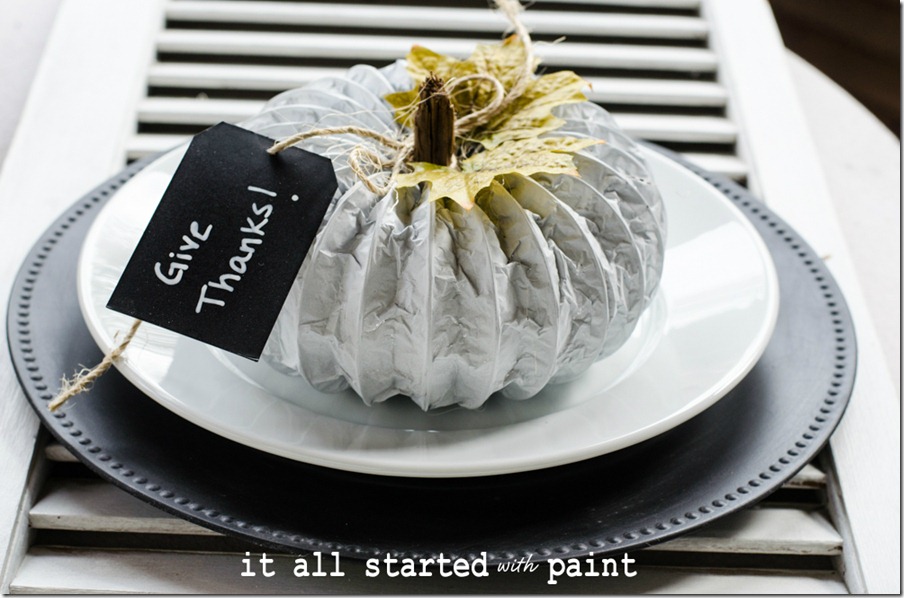 And dare I say it … sexy?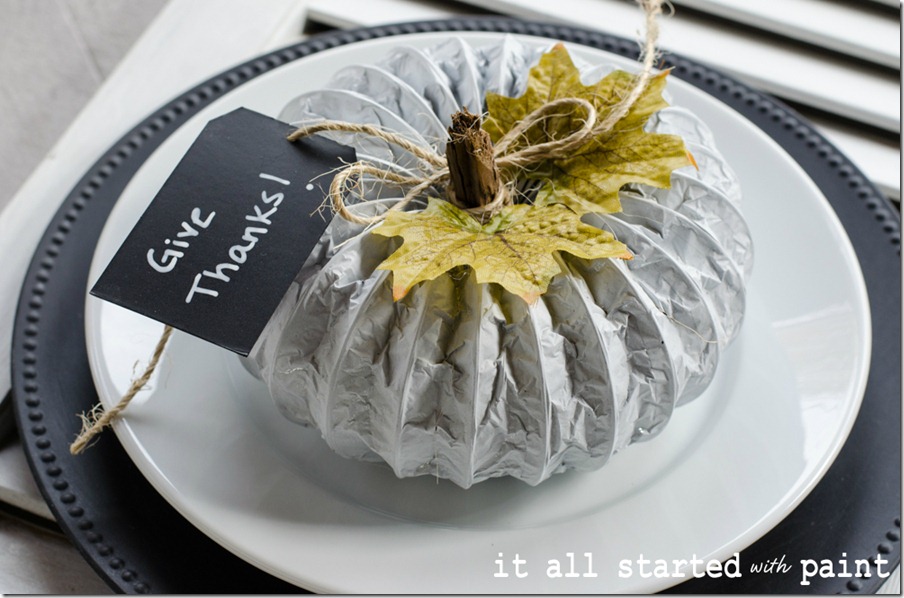 And they're so photogenic that I had a hard time choosing my favorites …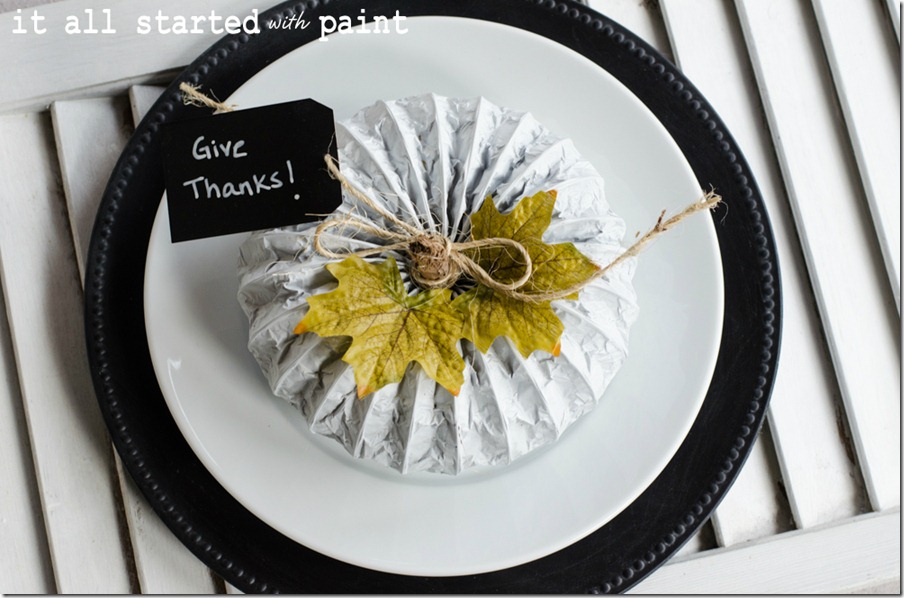 Oh, and in case you were wondering, Mike and I no longer make formal announcements when we leave a room.

P.S. Wishing you all a wonderful Thanksgiving holiday surrounded by your loved ones!
P.P.S.  If you're curious about the white pumpkin on the place setting, I made it from a dryer vent.  The tutorial can be found here …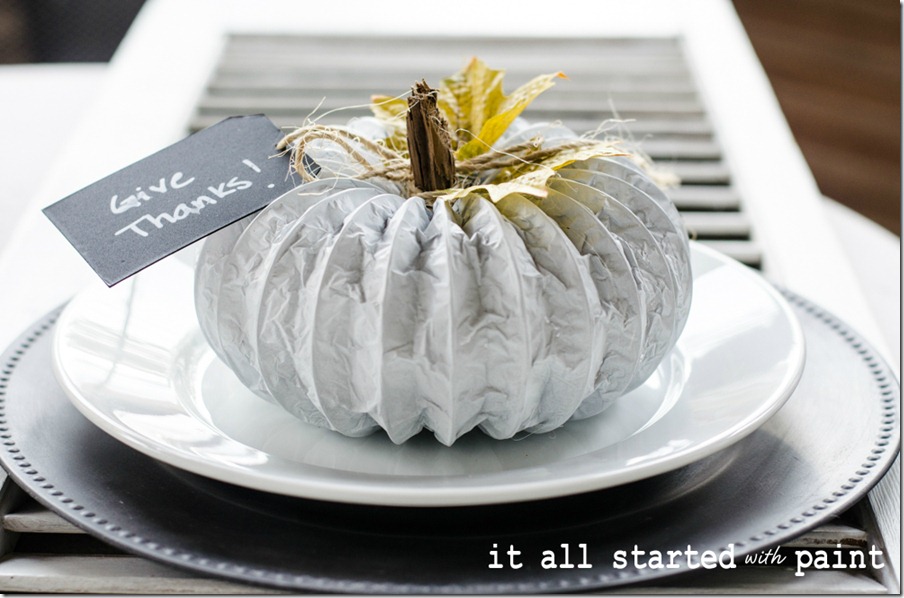 Sharing …
* Savvy Southern Style *  House on the Way *  Funky Junk Interiors *  Under the Table & Dreaming *  Between Naps on the Porch * Decor & The Dog * Two Twenty One *  Home Stories A 2 Z *  Cozy Little House *  My Uncommon Slice of Suburbia * A Bowl Full of Lemons *  Fox Hollow Cottage *  At the Picket Fence *