For my last Ace Hardware blog post of the year, they challenged me to break the "paint rules" …
hmmm.
That presented quite the challenge for me. You see, I tend to think of myself as a rule-breaker. Remember the orange walls in my teen son's room? Or the navy walls in my space-challenged living and dining room spaces? Or the rug I painted directly onto my porch landing?
I've never been one to shy away from going bold …
well, with one exception. Finally pulling the plug and creating that much-desired chalkboard wall.
I'm not talking about a square of chalkboard paint painted on a wall. I'm talking about an entire wall painted in black chalkboard paint. I've been pinning chalkboard walls for years. Drooling over them. Plotting and planning and scheming to include one in my house someday. And that's as far as I've gone …
until this weekend …
and this Ace Hardware challenge …
when I finally purchased this. At Ace Hardware.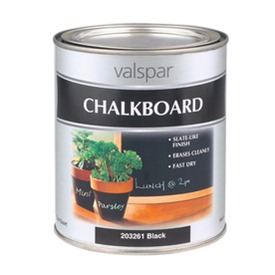 Two quarts of Valspar Chalkboard.
Which I used to do this …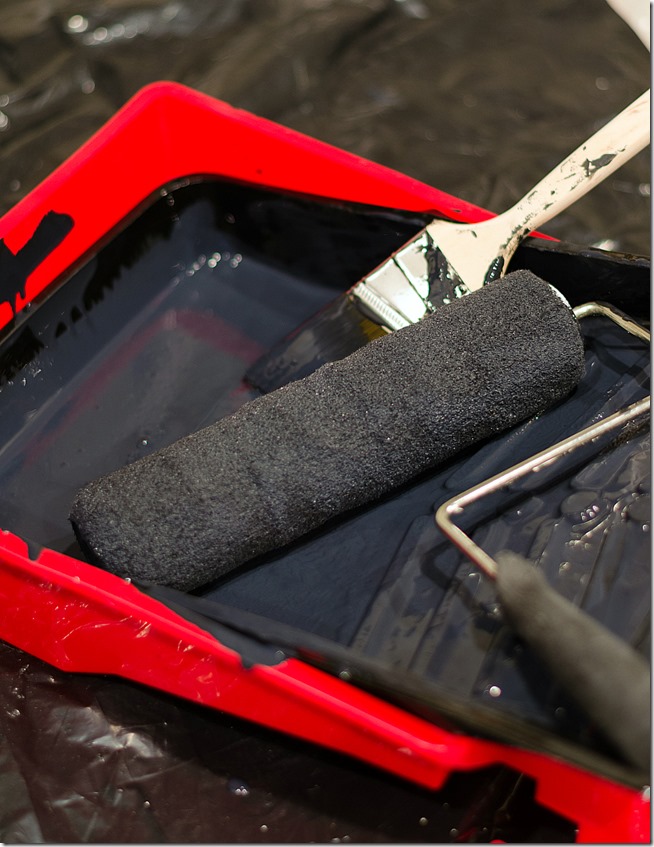 painting a small nook area in our small finished basement black.
Oh yeah. I'm breaking the rules now.
I must admit I was a bit worried as I applied that first coat …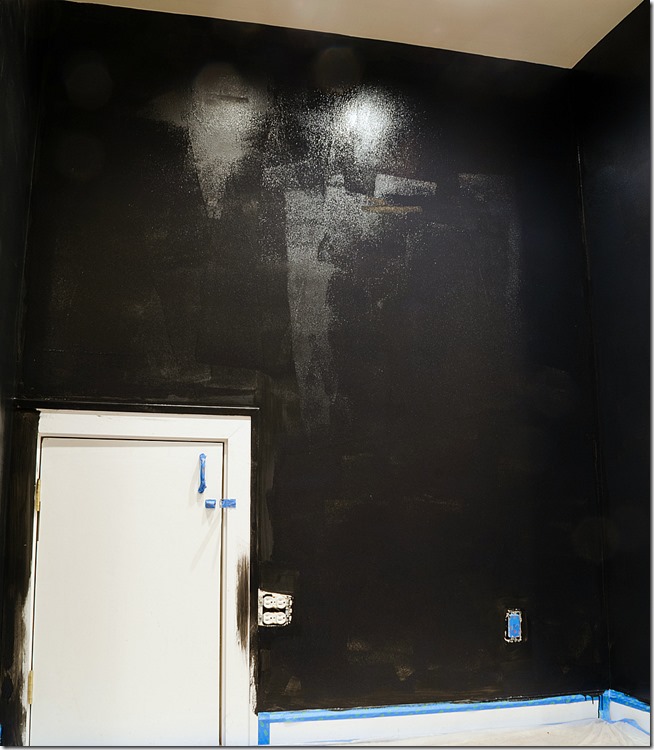 and questioning my sanity.
But after a second coat of paint and a few hours of drying time, I was quite pleased …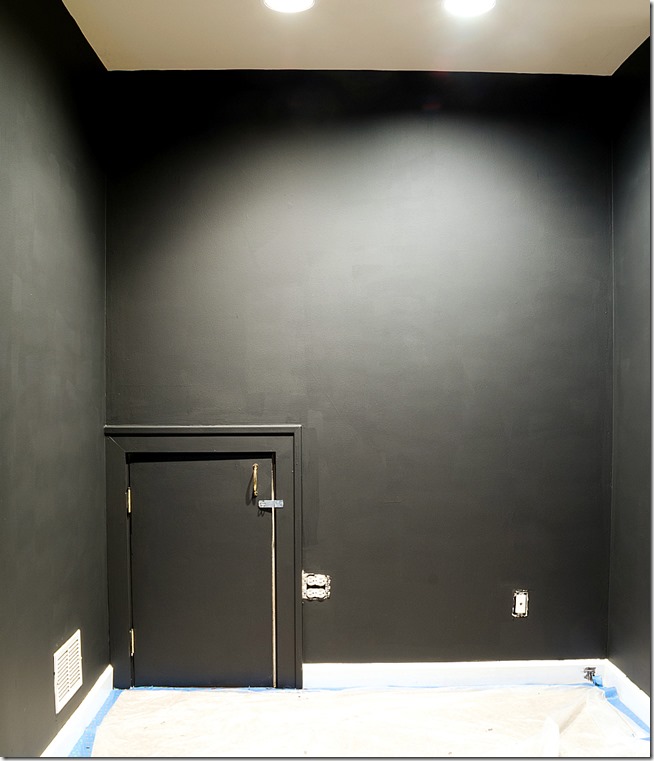 Okay, not just pleased.
Pleased as punch!
I realize it's not a huge space, just a 6' x 4' nook …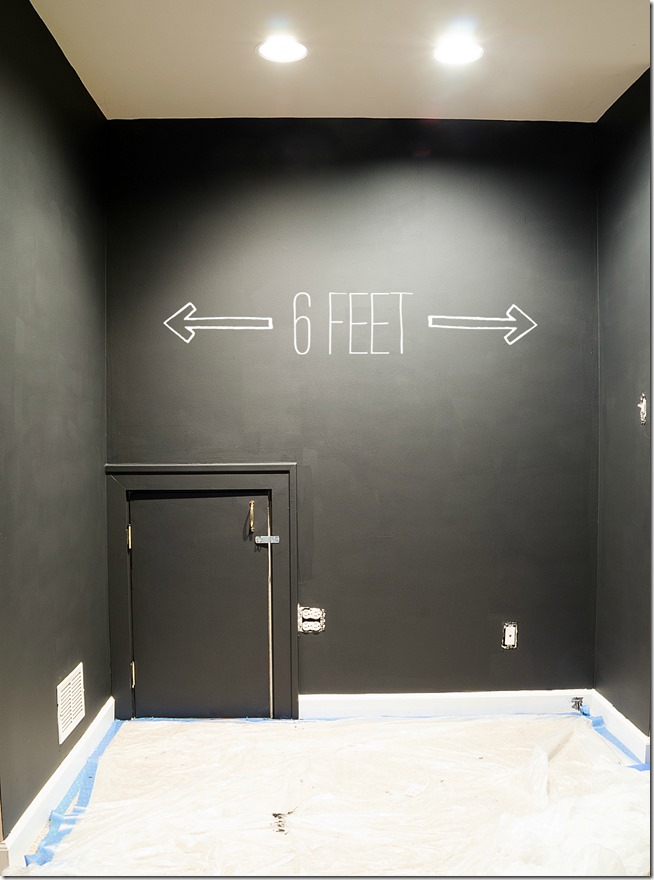 but it's the first giant step in realizing my dream for carving out a dedicated, industrial-inspired work space for my Etsy shop and blog crafts.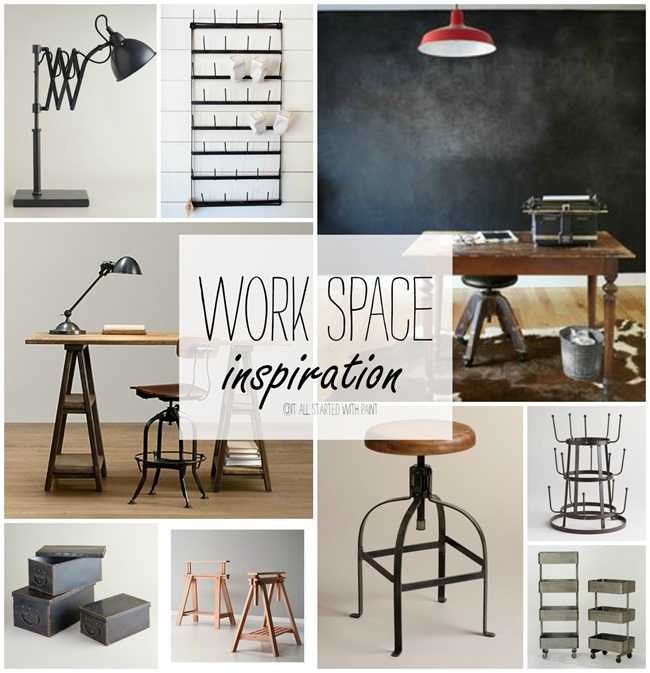 It's overdue time to move my business — and my blog — out of my dining room!
After the paint cures for three days, I can turn my black painted wall into a true chalkboard by rubbing a piece of chalk on its side all along the wall. Followed by erasing it with a chalkboard eraser. Then it will be ready to use.
A place for to-do lists. And reminders.
And maybe some words of inspiration.

Oh, and speaking of inspiration, I have some for you. In the form of a $100 Ace Hardware Gift Card Giveaway …

Good Luck!
Linda
This post was written as part of my partnership with Ace Hardware as a member of the Ace Blogger Panel.  However, any and all opinions are my own.