Forget about Gray Thursday.  Or Black Friday.
In our home, Thanksgiving kicks off the start of the Christmas television special season.
For me, it's not Christmas with out the classics.  The Grinch.  Rudolph.  And of course Charlie Brown …
and that iconic tree …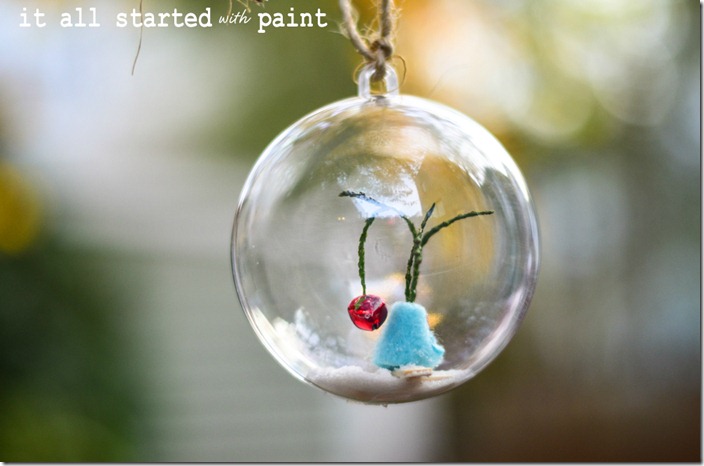 I cry like a baby each and every time … even though I know what's coming.
Consensus-wise, the Charlie Brown Christmas special is our hands-down favorite.  So it should come as no surprise that my family took great interest in my Charlie Brown Christmas tree ornament creation.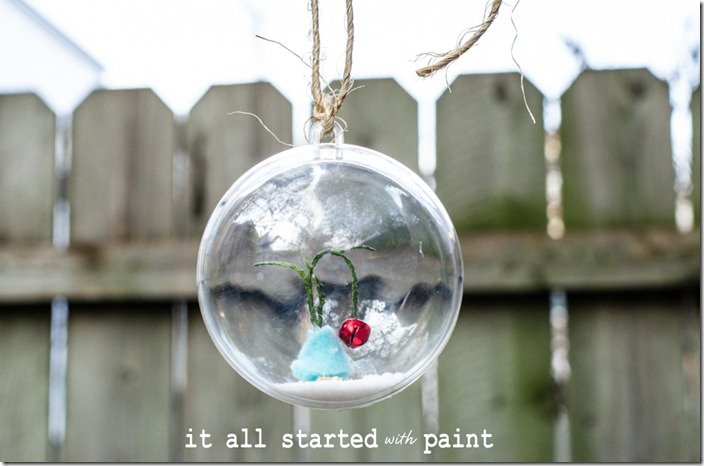 There was great anticipation … unrealistic expectations — oh, and divisive opinions — on the post photo shoot images.
And now I owe you a how to …
1. I started with a plastic ball found at JoAnn's.  It actually opens down the middle so you have two halves.  And I found it near the beads and jewelry crafts area.  Not with the holiday ornaments.
2.  The "tree" is from our evergreen outside.  I simply cut and shaped until I had a size that would fit within the ornament ball.
3.  The red "ornament" is a tiny jingle bell I found in a packet at JoAnn's check out line.
4.  For the Christmas tree base I used some thin balsa wood (found at Michaels in the wood crafting area) and cut it with a scissor to make a cross base …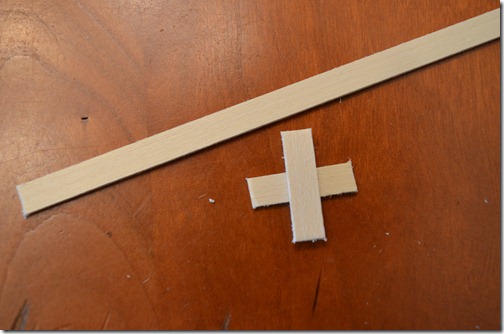 5.  I used a nail to make a hole in the top piece of the balsa wood for the stem of the tree to fit into …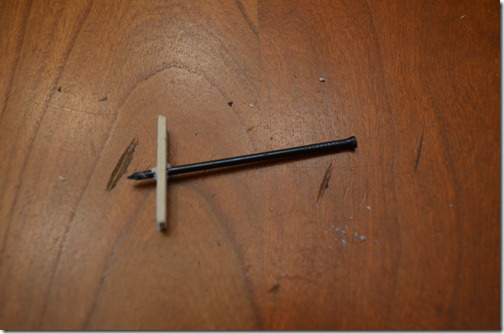 6.  Then I pulled out the glue gun.  The balsa pieces were glued together.  Then the stem glued into the hole that I made using the nail.  I used a strip of blue fleece for Linus' blanket and glued that in place.  I even glued the red jingle bell to the evergreen stem.  And then I glued the tree on it's base to the bottom of one half of the ball.
7.  Salt to represent snow was added to the other half of the ball … and then I carefully put the two halves back together.
And let the tears flow …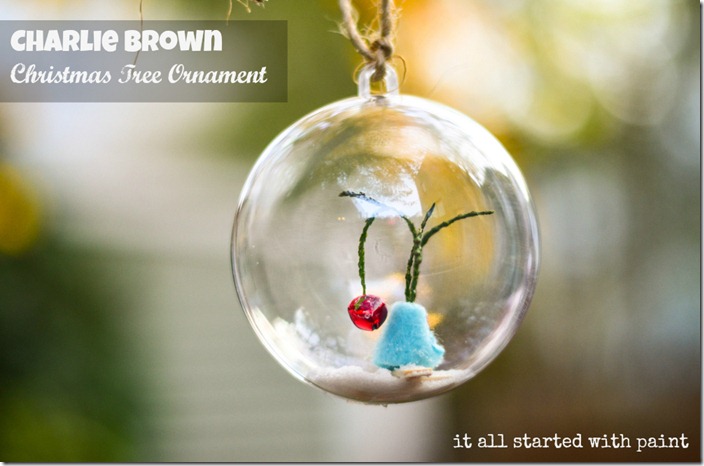 Charlie Brown: I guess you were right, Linus. I shouldn't have picked this little tree. Everything I do turns into a disaster. I guess I really don't know what Christmas is all about.  [shouting in desperation]
Charlie Brown: Isn't there anyone who knows what Christmas is all about?
Linus Van Pelt: Sure, Charlie Brown, I can tell you what Christmas is all about.  Lights, please.
Linus Van Pelt: "And there were in the same country shepherds abiding in the field, keeping watch over their flock by night. And lo, the angel of the Lord came upon them, and the glory of the Lord shone round about them: and they were sore afraid. And the angel said unto them, 'Fear not: for behold, I bring unto you good tidings of great joy, which shall be to all people. For unto you is born this day in the City of David a Savior, which is Christ the Lord. And this shall be a sign unto you; Ye shall find the babe wrapped in swaddling clothes, lying in a manger.' And suddenly there was with the angel a multitude of the heavenly host, praising God, and saying, 'Glory to God in the highest, and on earth peace, good will toward men.'"
Linus Van Pelt: That's what Christmas is all about, Charlie Brown.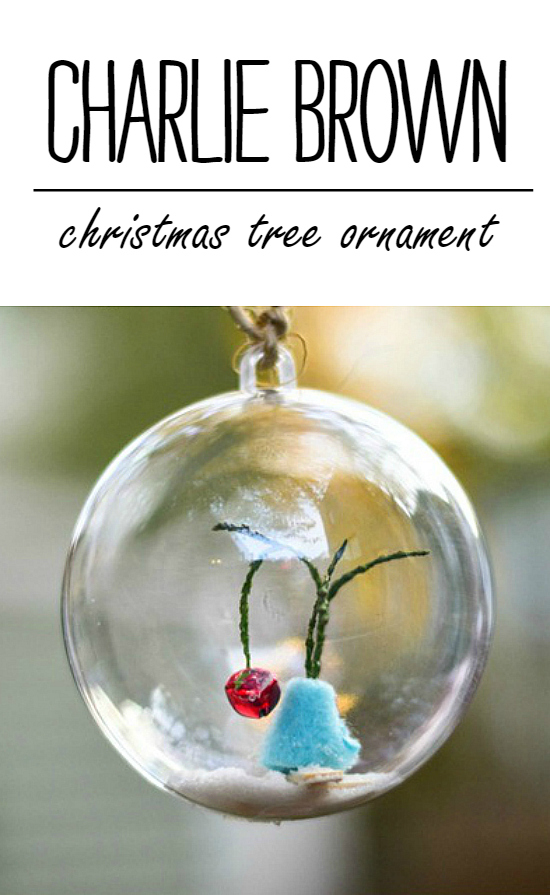 You Might Also Like: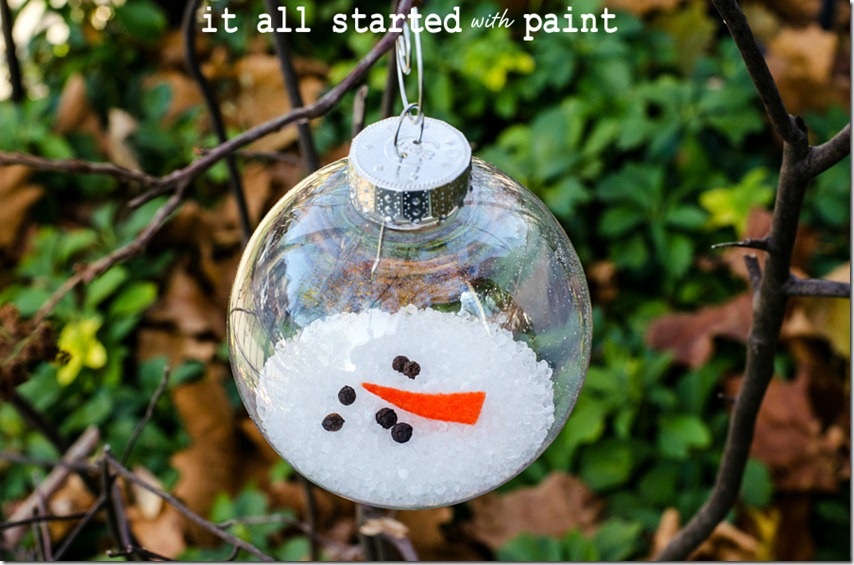 Melted Snowman Ornament (click here)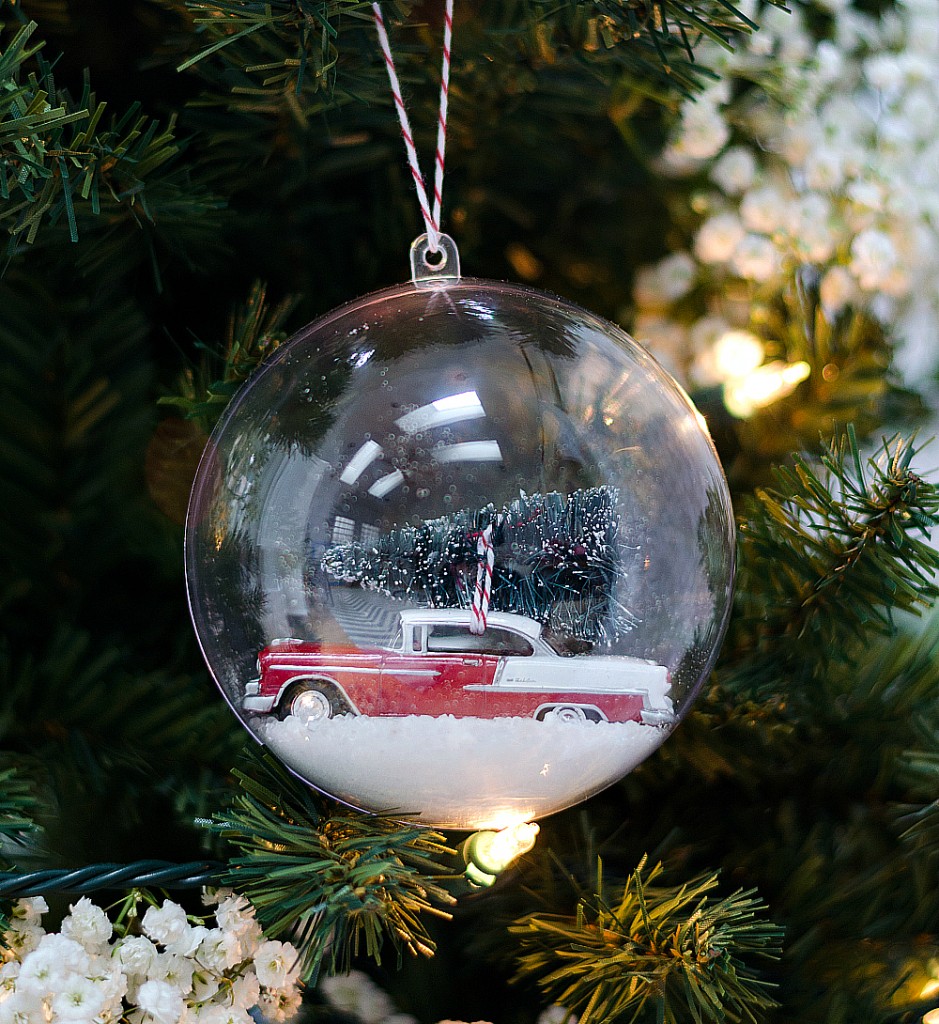 Vintage Car Snow Globe (click here)