Christmas Tree in Gray, White, Red – Christmas Tree Decorating Ideas.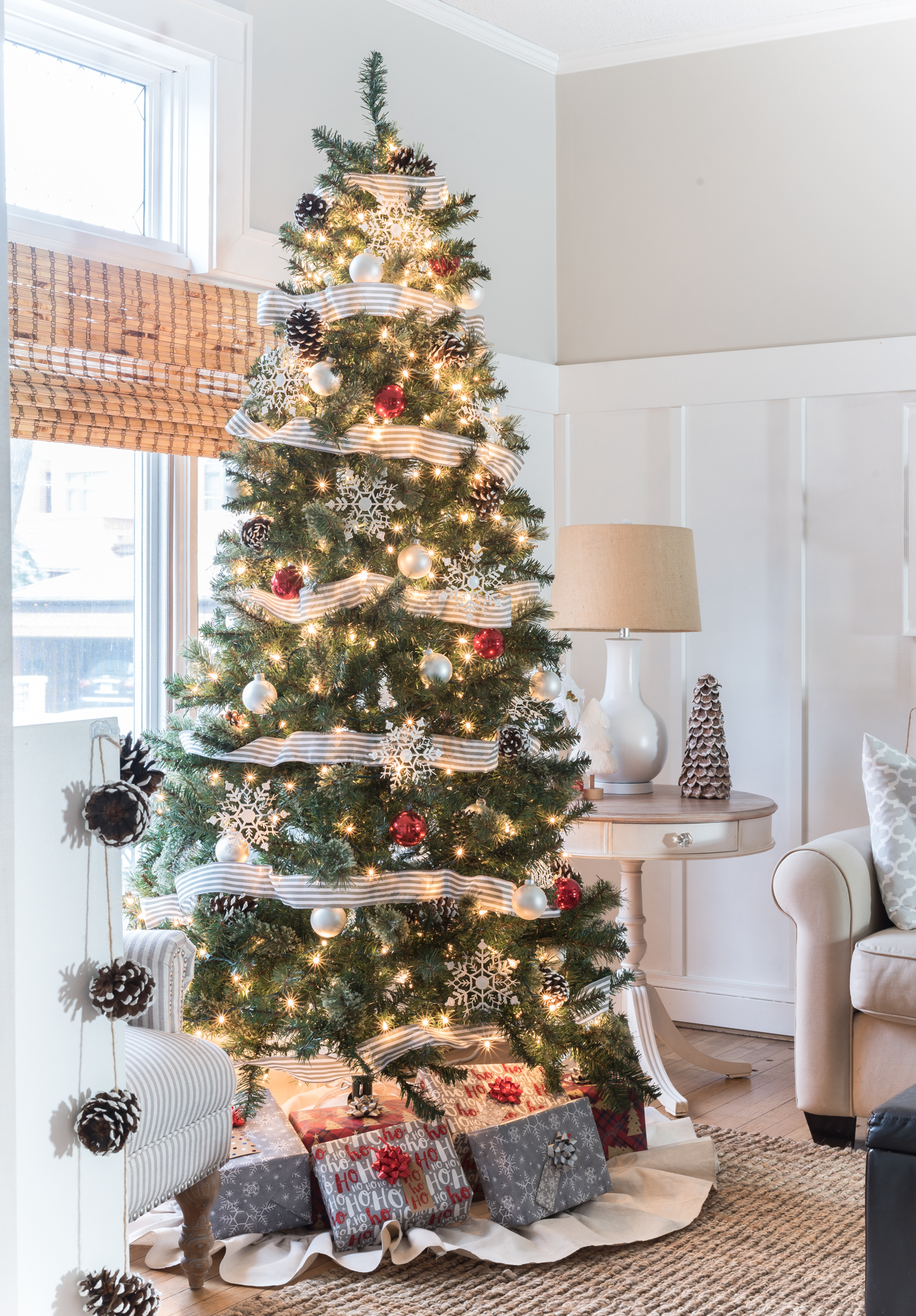 As I was fighting with this Christmas tree over the weekend, I got to thinking …
You see, I bought this tree as a pre-lit one. Which is all great and good and convenient for like 4 or 5 or 6 years or so. Until …
until (insert drum roll here) …
until a strand of pre-lit lights stops working.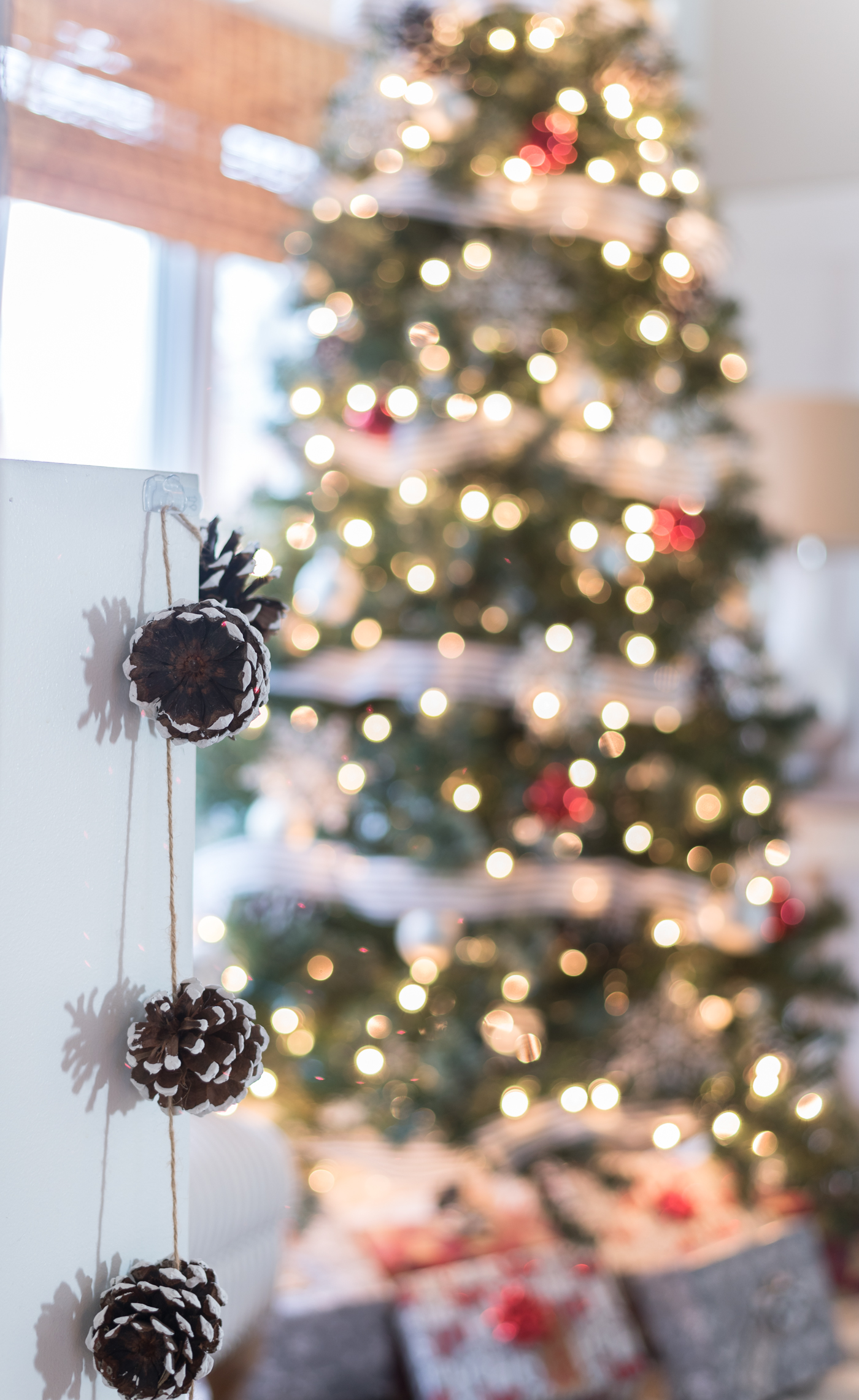 And that's when the struggle begins. Because identifying the exact strand to replace is near impossible.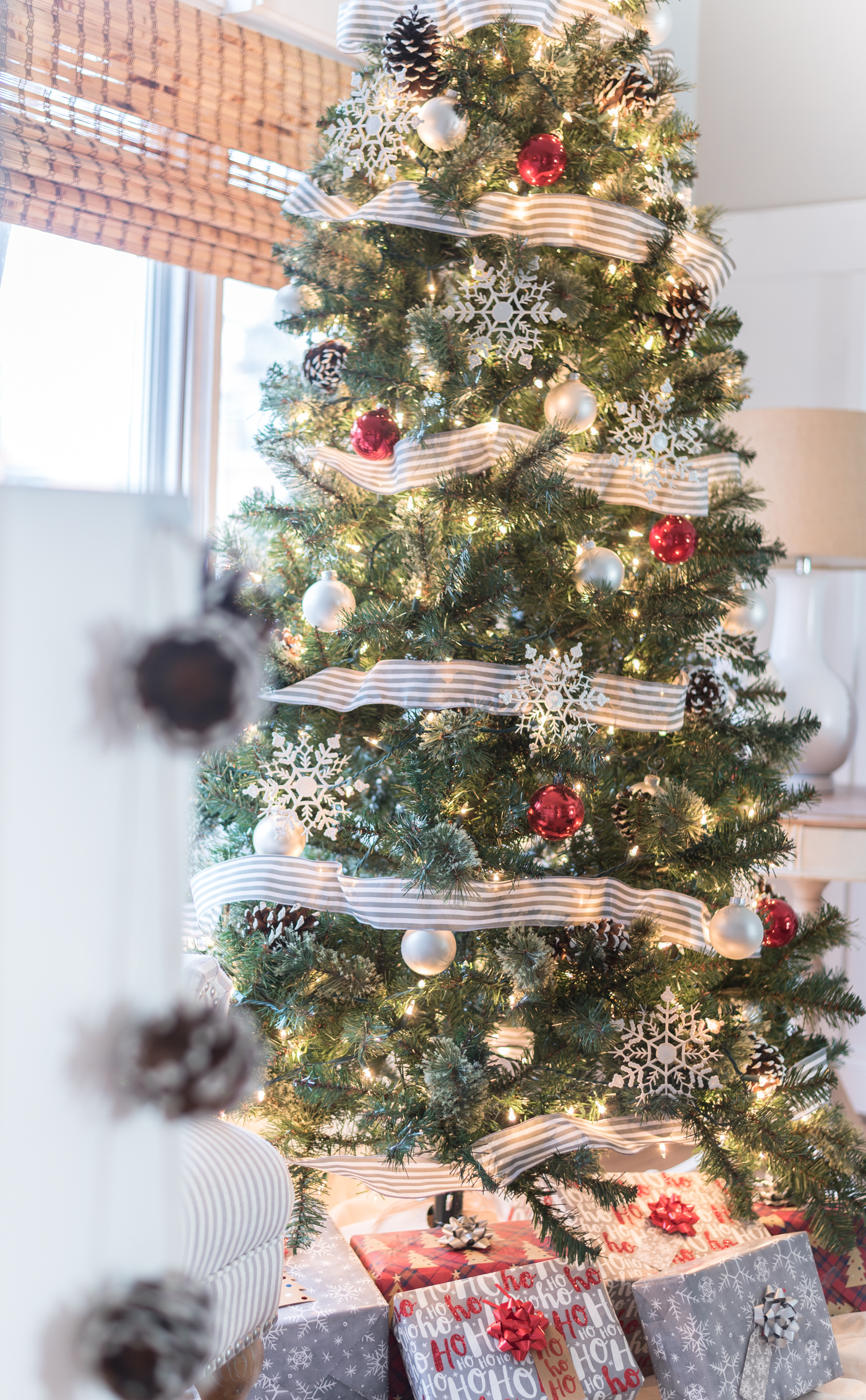 Two years ago when a single section of the tree went dark, I ad libbed (or is it ad hoc'd) it and just threw a new strand over the old.
Problem solved.
Then last year, there were a few more black out spots. So I ad libbed (ad hoc'd?) it again. The result, though? The tree was a bit overwhelmed with wires. And I knew this temporary light solution wouldn't fly next year.
Welcome to next year!
So the unraveling began. As in removing the pre-lit strands of light. Eek.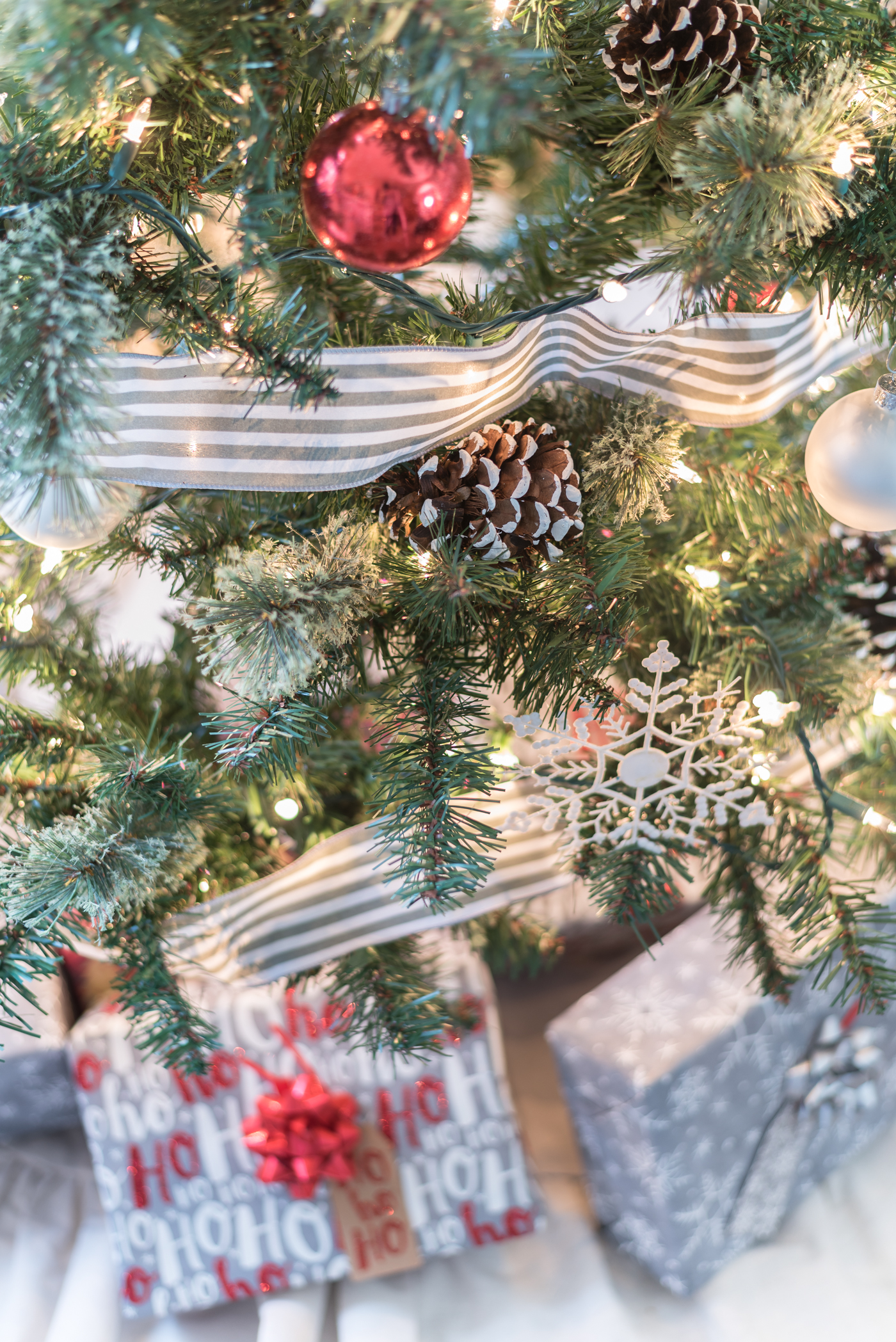 And let me tell you, when they string these pre-lit trees they really, really string them. Seriously. It took me hours to get the old off. Not to mention all the fake tree scratches on my hands and wrists.
I won't TMI you with a picture of my bloodied limbs, so you'll have to take my word. 😉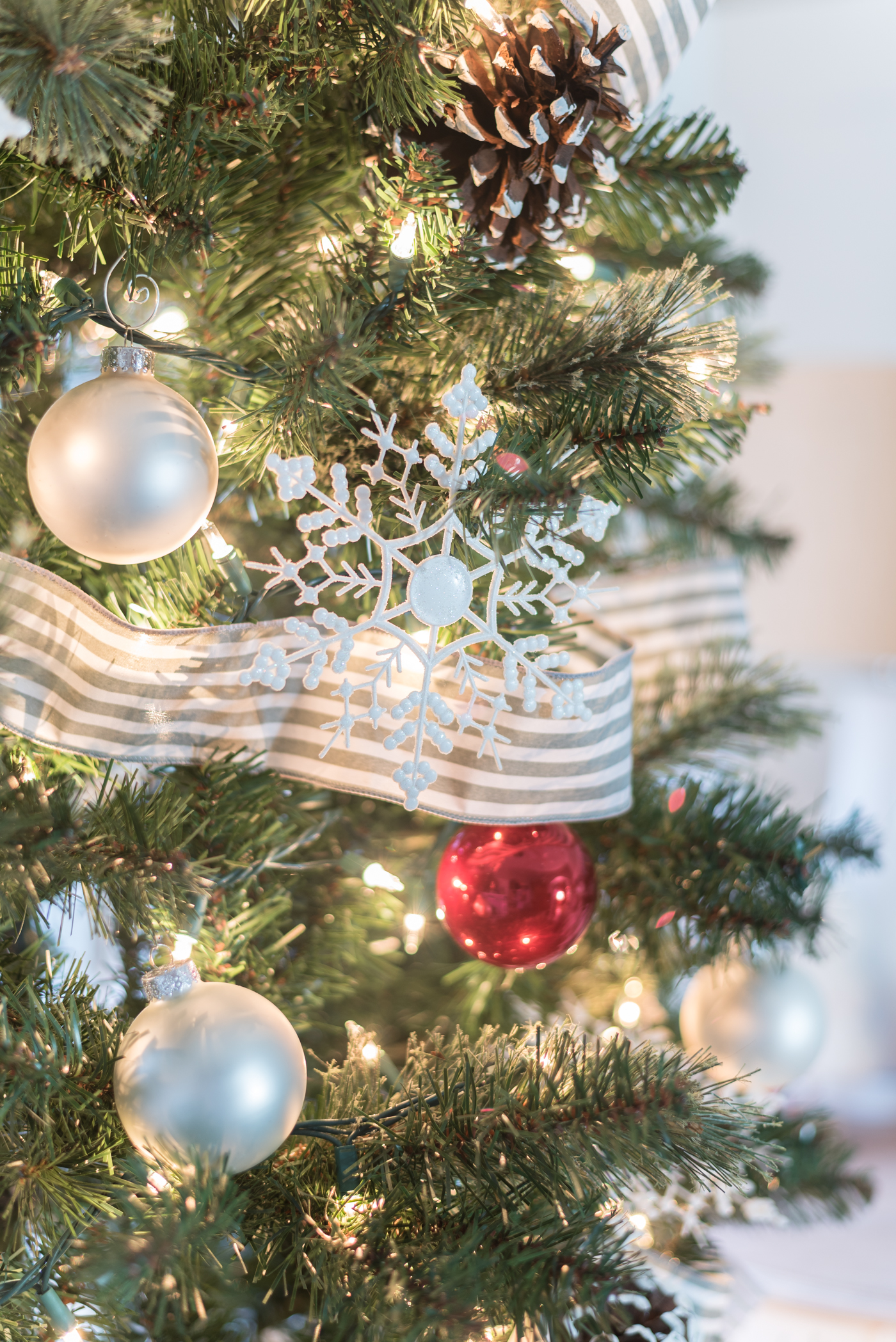 And as I was struggling to unstrand the strands, I started thinking: how are these pre-lit trees strung? Is it automated? And if so, how? And if so, bravo to the engineer who came up with that automation line!
But if not … are they individually hand strung? And if so, well my combined cheers & condolences to the person whose job it is to string them. I'm hoping they wear some heaving duty gloves!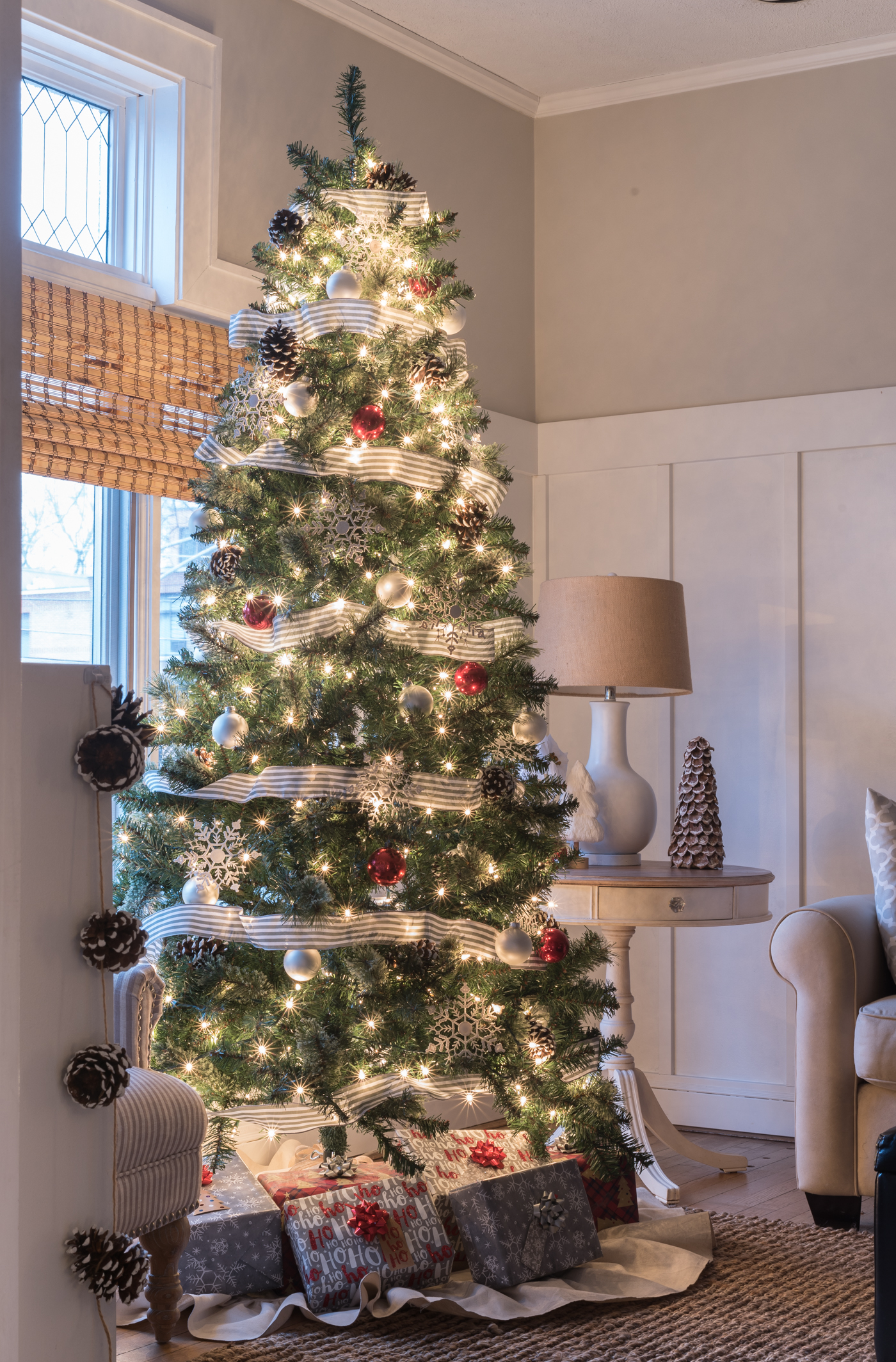 And now my pre-lit tree has one tiny little pre-lit section left. It's the smallest piece of the puzzle that fits on the tippy top of the tree. I'm not sure why that one strand of lights continues to shine brightly. But if decides to follow the rest of the tree and dark next year …
I'm ready.
Though, next year I'll wear protective gloves. 🙂
P.S. Clearly Ernie is enjoying this year's Christmas tree!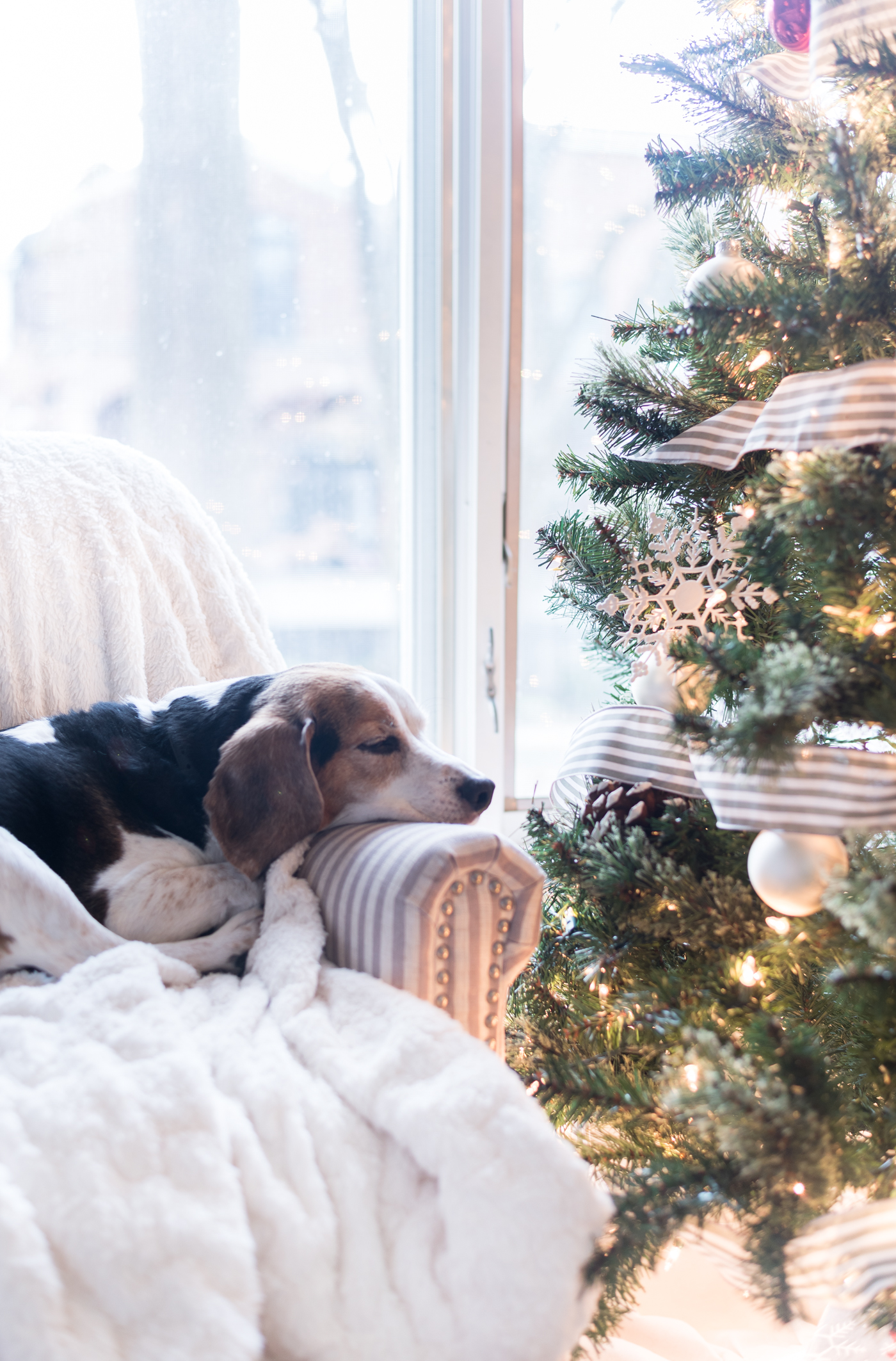 Pin It!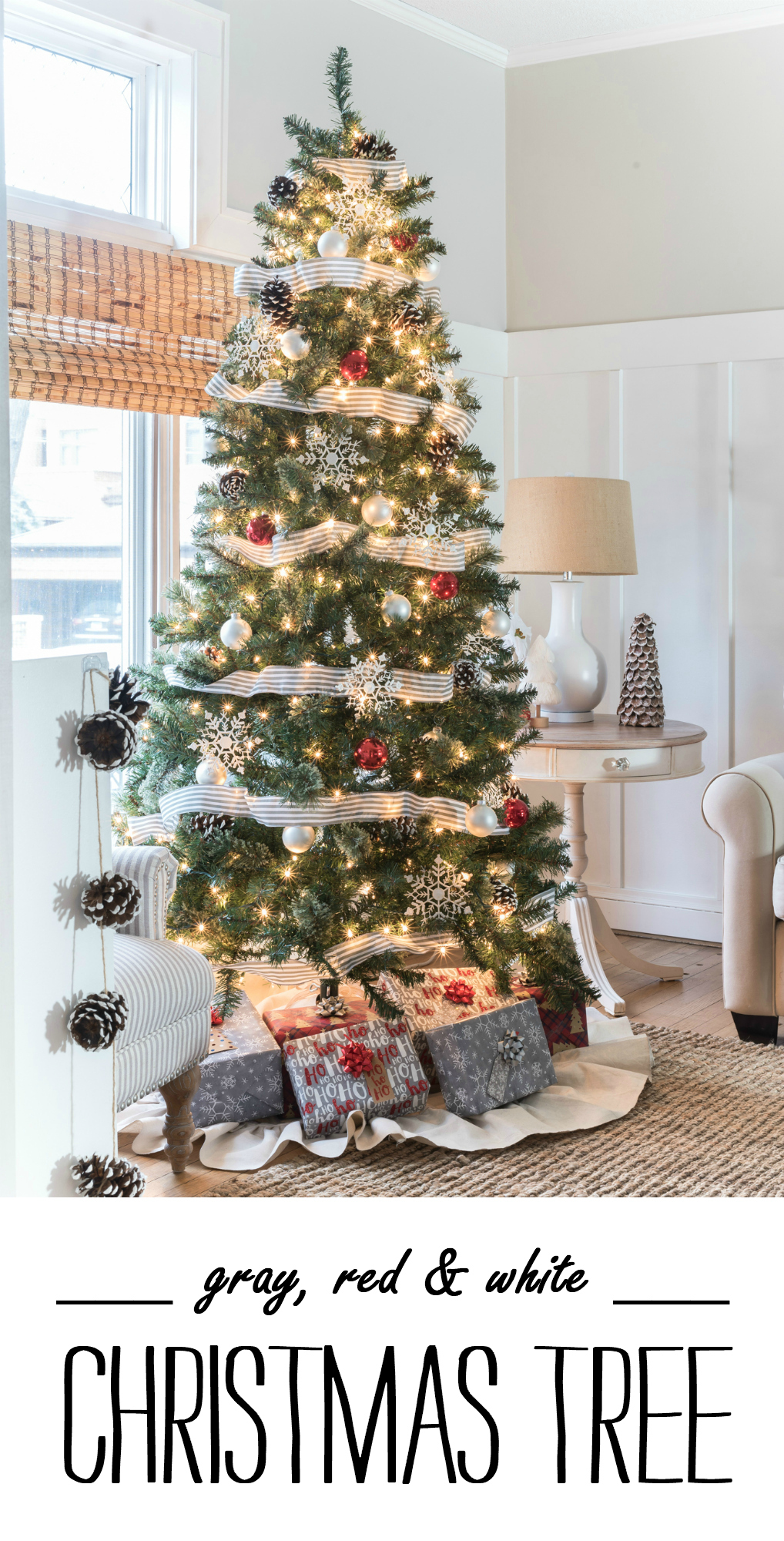 You Might Also Like: