This is a Sponsored post written by me on behalf of Marie Callender's. All opinions are 100% mine.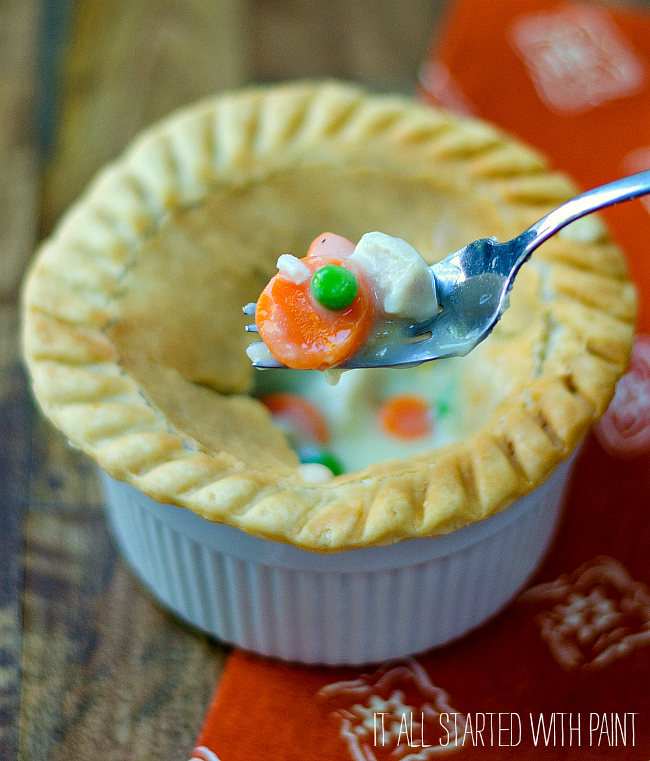 Comfort food season has settled into Chicago.
It was touch and go there for awhile. The weather forecast kept promising sunshine (which we've seen) and seventy degree days (which we have not). But I held out hope. I know October can be a fussy month. Halloween weather is highly unpredictable from year-to-year. Either the kids freeze in their Princess costumes, or swelter in their home made Blue's Clues head-to-toe fleece.
But I've thrown in the towel. And pulled out the comfort food. Like my favorite go-to comfort meal, chicken pot pie …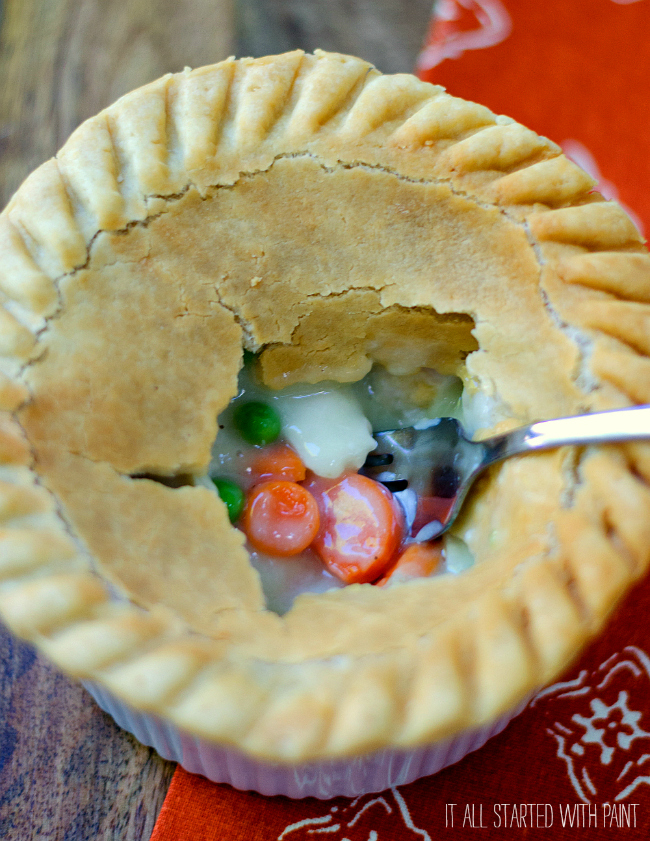 And no, I did not make this delicious chicken pot pie. It's too much work. And the last time I tried, I ended up with a soupy mess the kids refused to touch. Besides, it's so much easier … and tastier … to hit the frozen food aisle and grab a Marie Callender's chicken pot pie.
My new favorite!
I did, however, opt to heat it up in the oven. I prefer a toasted-fresh-from-the-oven crust …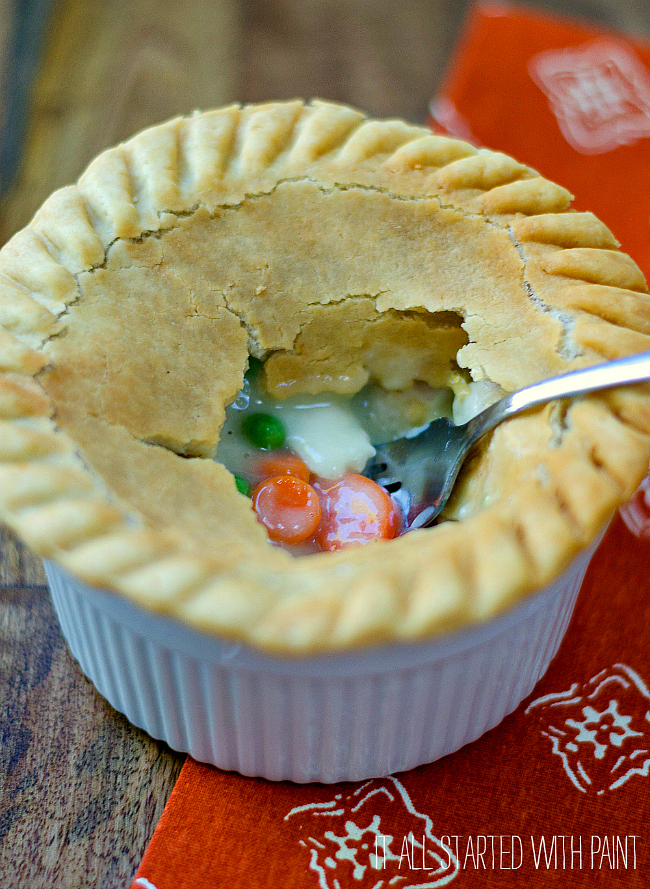 … it adds a touch more comfort, don't you agree?
There's also an added comfortig bonus when you purchase Marie Callender's comfort food meals from now through the end of January 2015. With each purchase you can help support our troops through Marie Callender's Comforts From Home Project …
You simply enter the eight-digit code found on specially marketed packages of Marie Callender's dinners and desserts online at Comforts From Home.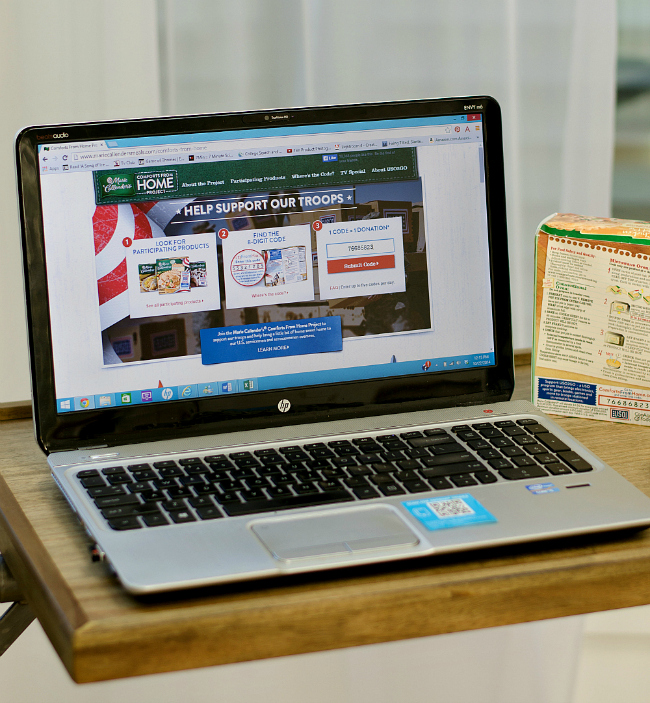 Each code enter equals a $.50 donation to the USO2GO program* which brings the comforts of home — like electronics, games, sports gear, books, and more — to our troops stationed in remote locations.
How cool is that? I mean, while you're enjoying some comfort food in the comfort of your own home, you can easily offer some comforts of home to the brave men and women who are far from home …
protecting our homes!
Oh, and this forkful was the last in my photo shoot. So it went straight into my mouth …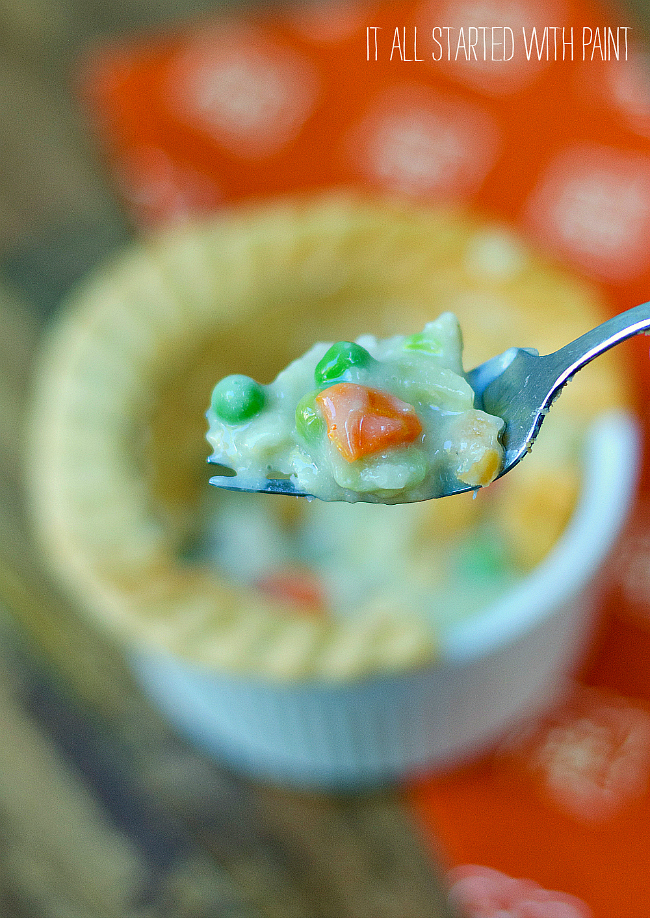 … right along with every subsequent forkful until that bowl was licked clean.
😉
You can find out more about the Comforts From Home Project on Marie Callender's Facebook page.
* For every entry by 1/31/2015 of an 8-digit code found on participating products, Marie Callender's will donate $.50 to the USO2GO program. Guaranteed minimum donation: $100,000. Maximum donation: $250,000. Limit 5 code entries per person/computer each day. Valid in U.S. Only.